The last time I headed across Europe on an overnight crossing I was sick, both literally and metaphorically at how bad the experience was. Fast forward five years and to another operator and I am glad to report it was smooth sailing in more ways than one.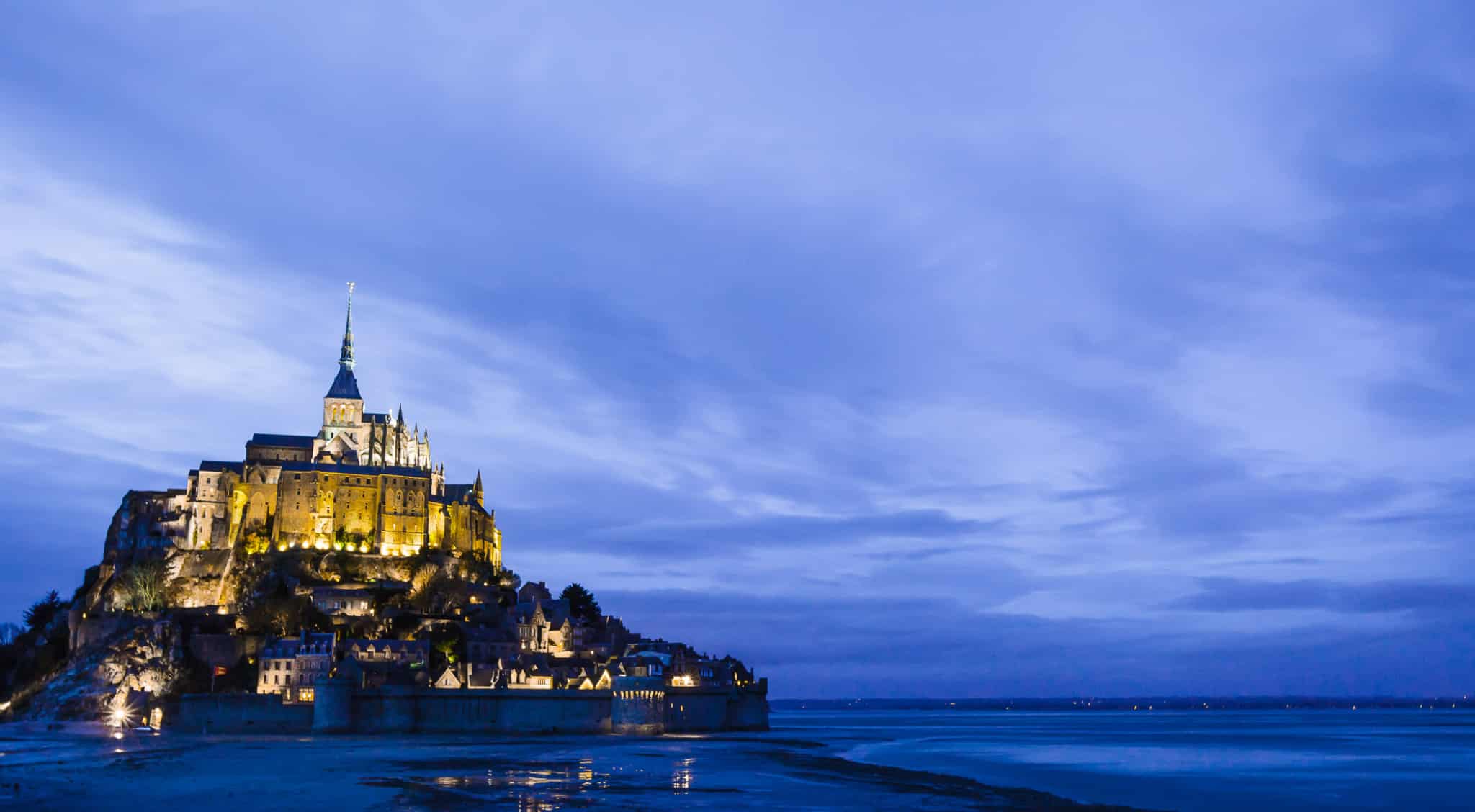 Where do these guys go?
Brittany ferries can take you between Southern England and the North of France. Routes range from Portsmouth, Poole and Plymouth in the UK to Caen, Le Havre, St Malo and Cherbourg in France to Bilbao and Santander in Spain. Essentially, they can offer a smooth and easy sailing across the channel to the main hubs. Checkout their Routes & Timetables.
Check in and get going…
If you are a serial weekend wanderer like myself then you must know the annoying reality so well. Dashing from work on a Friday, hanging around at the airport for your start of weekend kicks, followed by rocking up in the pitch black somewhere new to try and find a bar that will have you after the multiple Vodka pouches on Ryanair (Or, just me?)
Problem solved. Overnight sailing! Pick the port you are cruising from, jump on the train or grab the car and be there an hour before. Literally, that simple. You already have your cabin and keys from checkin so you can kip, eat or drink as soon as you are onboard. Plus, the cabins are not fluorescent yellow. Sailing 1, O'Leary 0.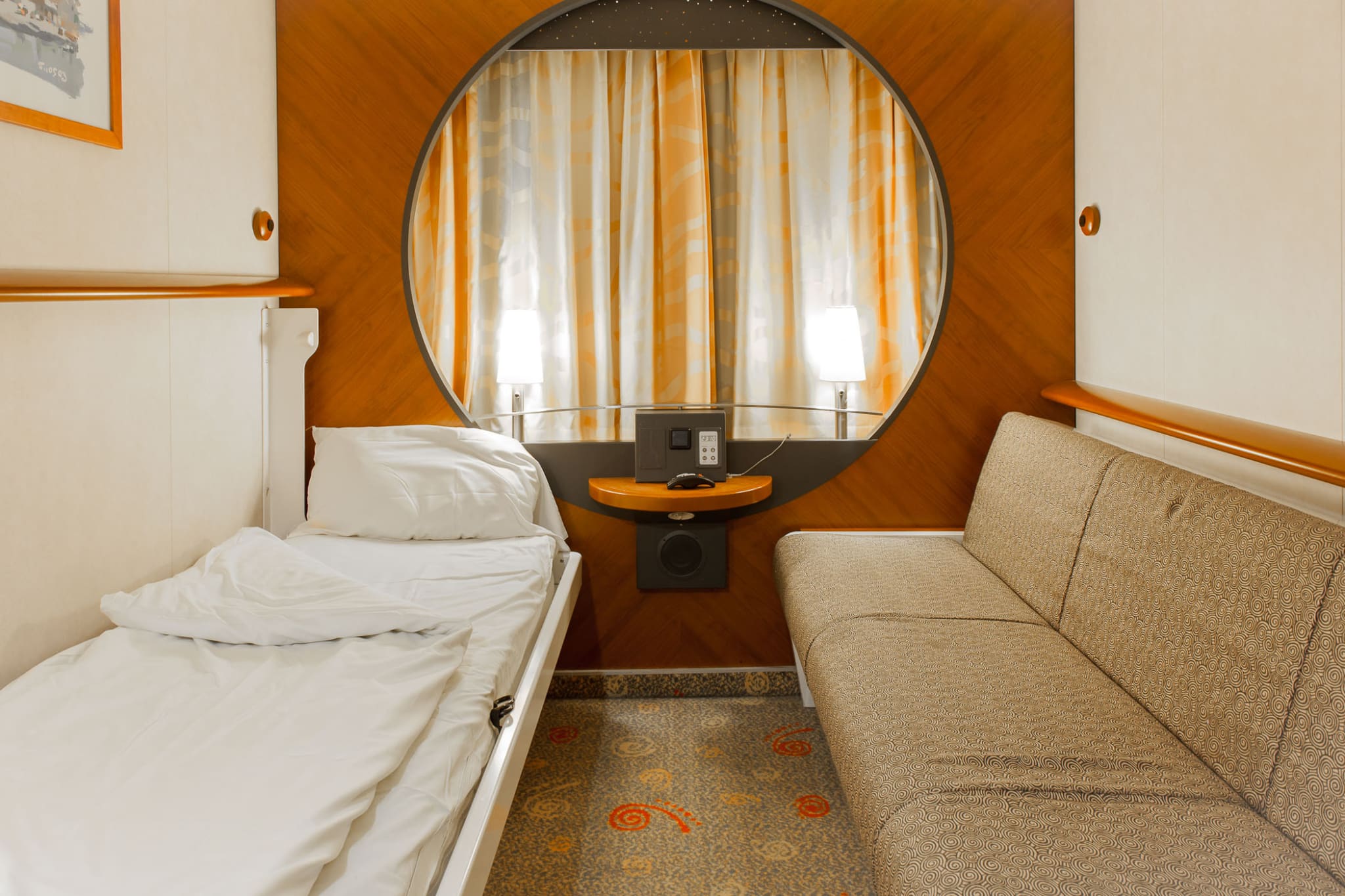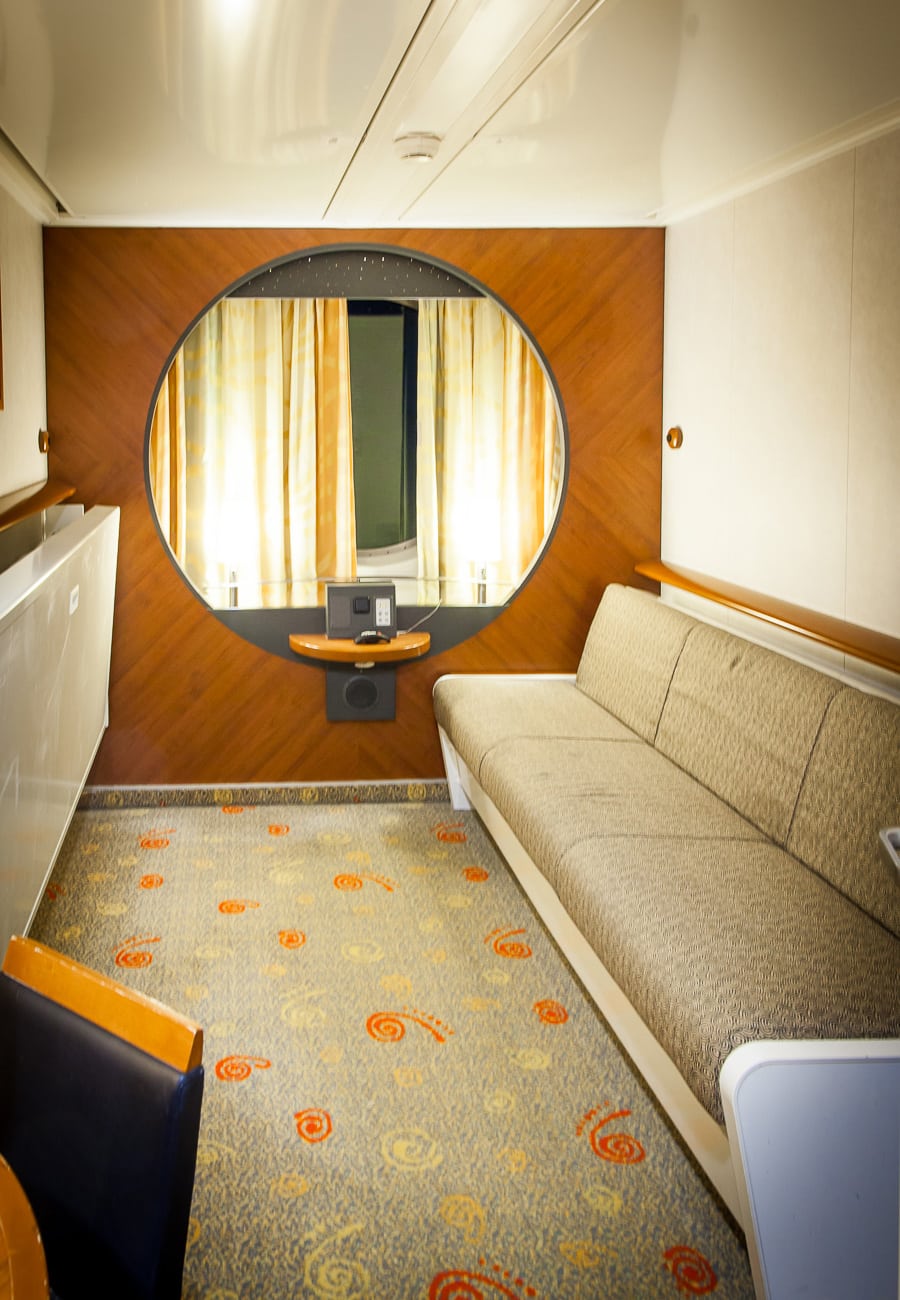 Is it like sleeping in a tiny, hobbit sized hut?
Surprisingly not. Having checked out both the two bed inside cabins and the four bed outside cabins I was actually pretty impressed. Both had enough room to get comfy in and the larger boats have the sofa/bed change over combo which is a winner. There are also 'Suite style cabins' I hear on the longer routes which might be a preferred option if you are heading off for a romantic weekend on the continent.
Alternatively, you can just grab a reclining leather seat in a 'sleeping lounge' for a small fee or on the day crossings get busy around the ship, maybe even take a dip or head to the cinema?
Is the food worse than flying?
I think now is a good time to remind you that Brittany is in France, as such, it is a French company.
Didn't answer the question? Let me explain. Cheese, pastries, red wine.
To clarify even further: Cheese, pastries, red wine. FRENCH FOOD HEAVEN!
On my outbound journey the ship had both an A'la carte restaurant and a self-serve. The thing that really surprised me was it was actually pretty affordable by UK Travel prices. Think four course sit down meal for £25 or Self-Serve from £4. Plus, that cheeky (and great vineyard) bottle of French Vino starts at £12.
All the food was great on both crossings, the A la'carte gets a bit confused as you can opt to have a buffet starter and dessert. Which, being a fat pig I went for. Only stopping (briefly) when the table next to me remarked in French my plate was now the buffet… And then I went and got me some cheese. Merci for your comments of concern lady, but hello! I have just spent a year in Asia, cheese and chocolate get in my belly!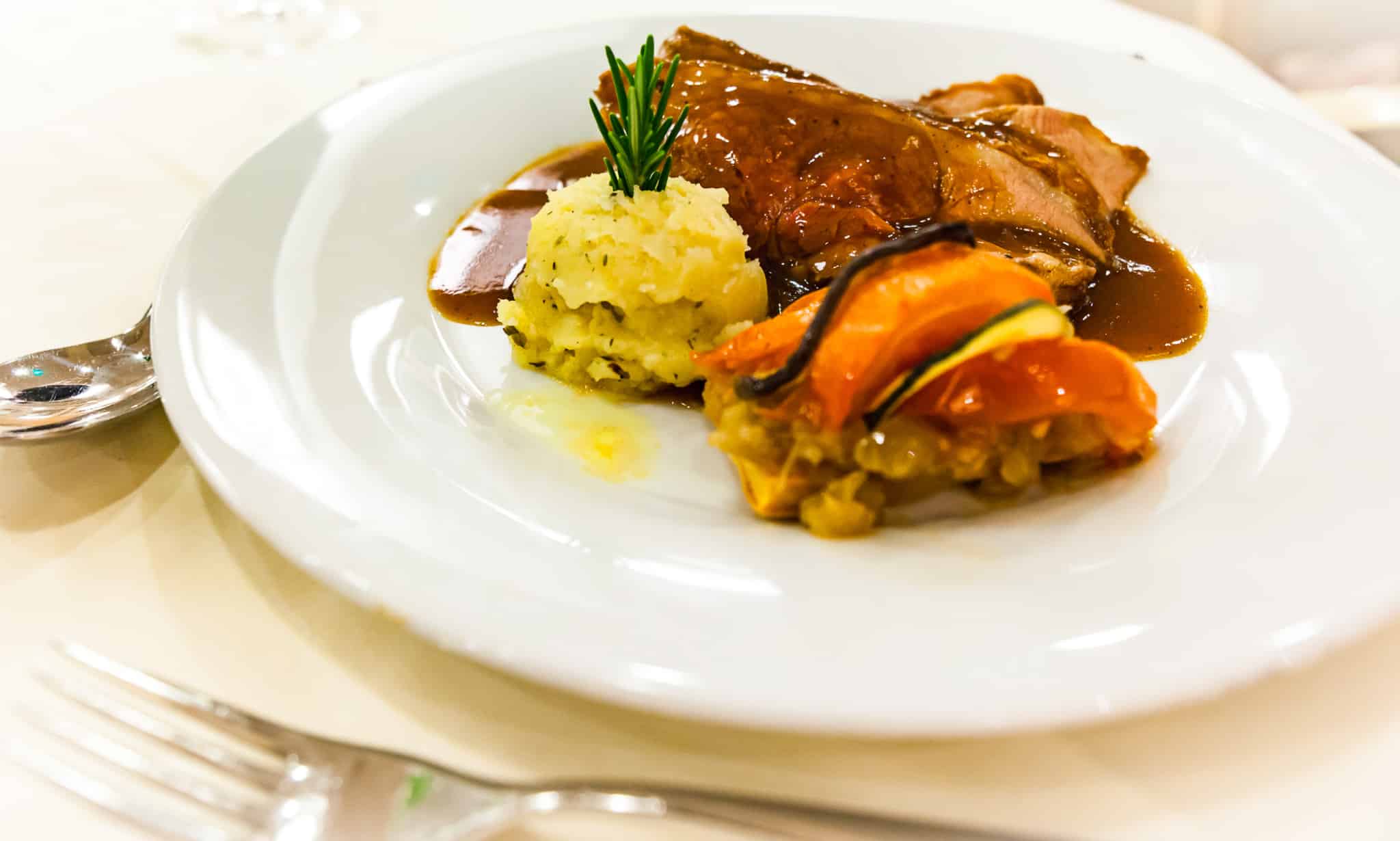 What if you get bored?
Watch a movie at the cinema, head to the slots or gamble the night away at the Casino (AKA, if you are me, loose all your money without dignity!).
I went straight for the pool, cause, novelty right? However on an overnight boat the sad reality is it only opens during Summer. The bar had some live music going down, a little quiz and a merry weekend crowd brewing. On the other end of the ship was a quieter, chilled out cafe bar. Coming back and not boarding until 11pm it was a smaller, more subdued affair on a slightly smaller ship.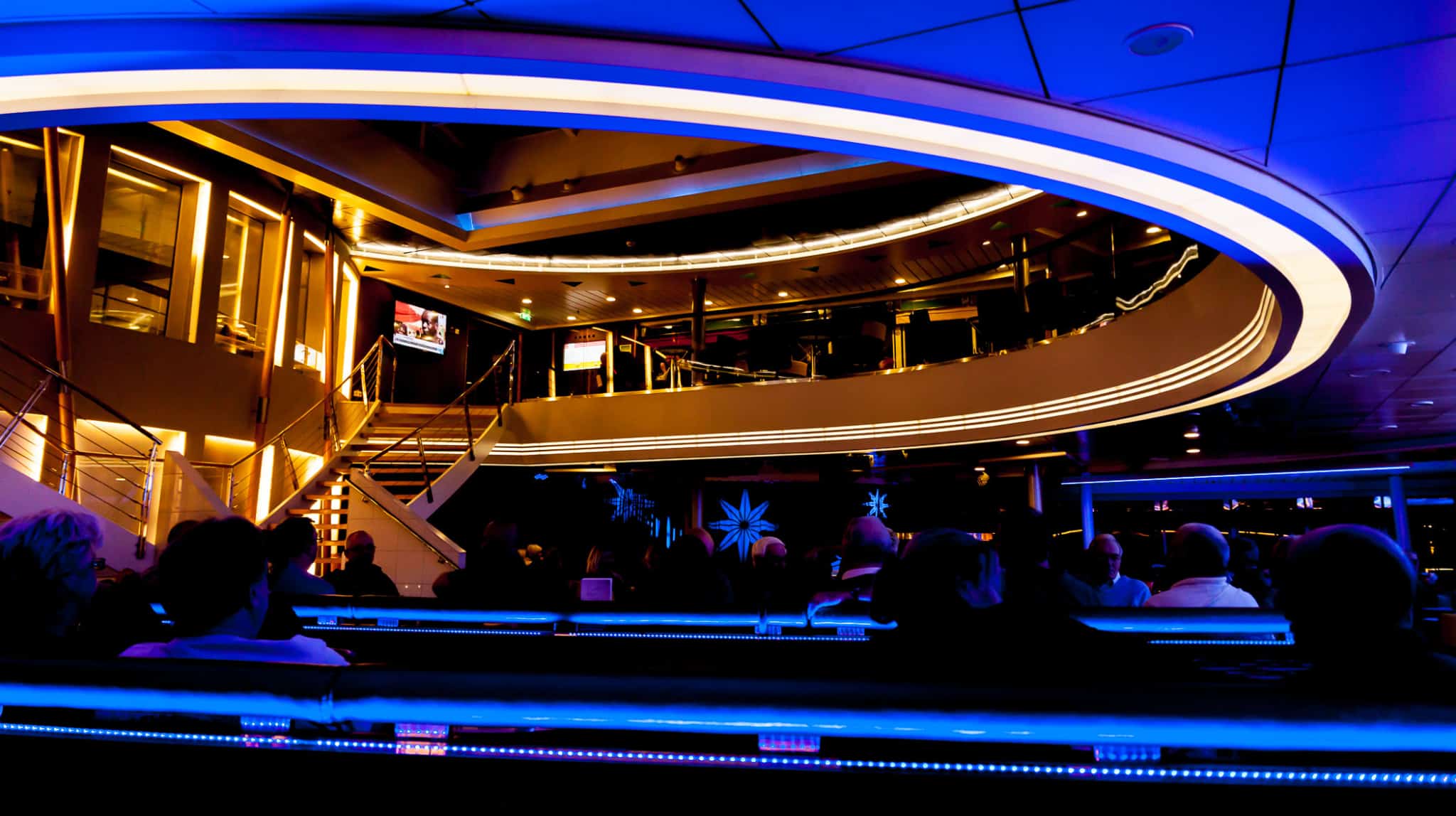 Keeping you in the loop…
Fact 1: Different routes operate different ships depending on the season. Booking screens confirm which boat before paying so you can check it suits your needs
Fact 2: Pay the extra for the outside cabin if you get sea sick. As a serial sea sickness sufferer it did actually help… Though to be fair, the crossing was smooth enough it wasn't an issue. Perhaps the Spain crossing would be different.
Fact 3: If you get sea sick then don't forget your tablets as they are not on board. Then it comes down to a wine & cheese self cure…
Fact 4: During the summer months Brittany Ferries operates Whale and Dolphin spotting cruises. If you love animals and eco travel like I do this is exciting. They are a company truly invested in getting this right, which is one of the reasons I even entertained sailing in the first place. Much of what the company does has a green focus and if you are interested in seeing Whales and Dolphins in Europe just hit that link!
Fact 5: Brittany Ferries is a truly local operator. It was founded by farmers in France and still operates in a similar way. I find it very respectful in the modern world of travel to find a company that boasts so proudly of their history and beliefs.
If you are cruising around Europe this is the perfect option as you can bring the car, all your stuff and even the dog onboard to with you. However, if you are as useless as me and racked up four failed driving tests by 28 then you can stroll on and off and still be not far from the centre.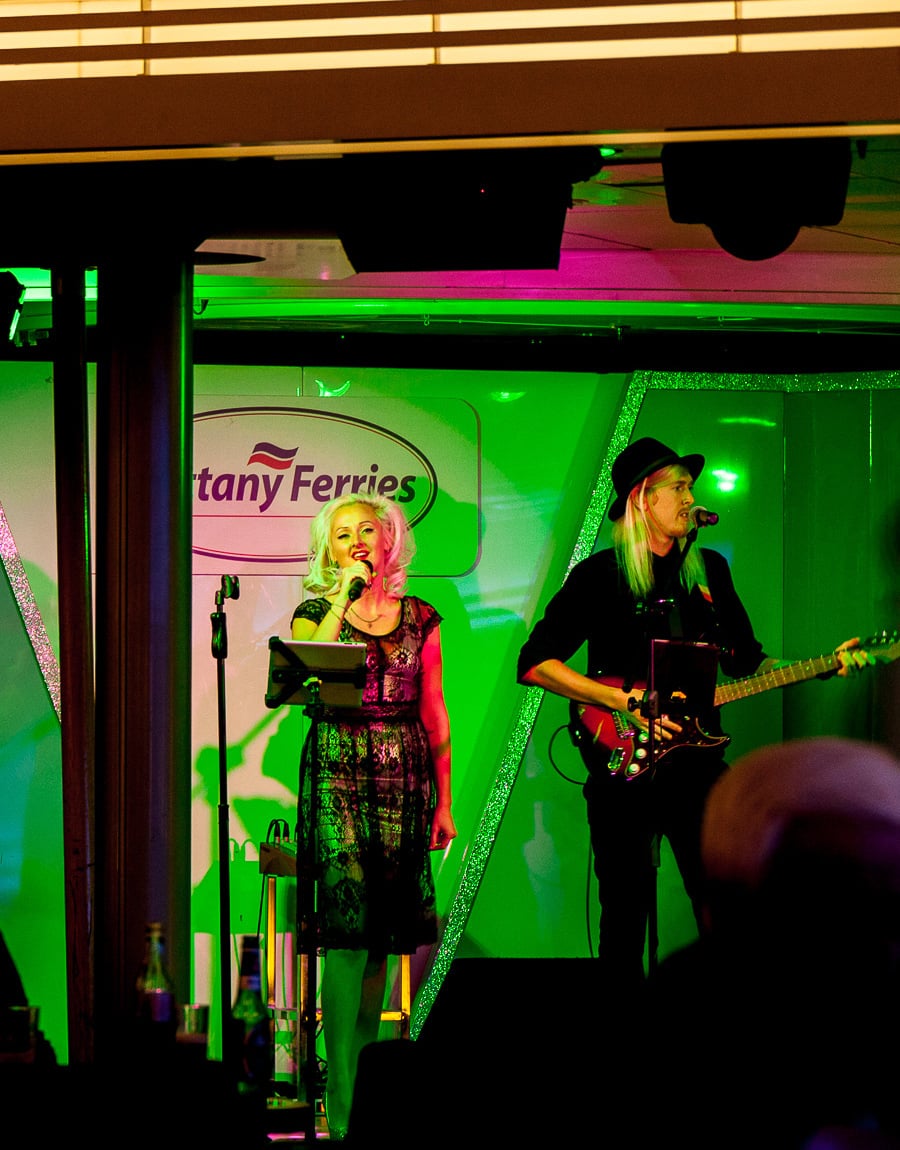 What's this gonna cost me?
Actually, not much at all. I would go as far as saying in terms of spending on your Europe travels this is serious value for money. Mainly, because you skip the airport hassle.
These guys are always running some kind of unbelievable deal. For example, next month I am heading back. Two people, one cabin and one awesome hassle free trip for under £70 quid. Not bad right?
For all the current offers check out the Brittany Ferries Website.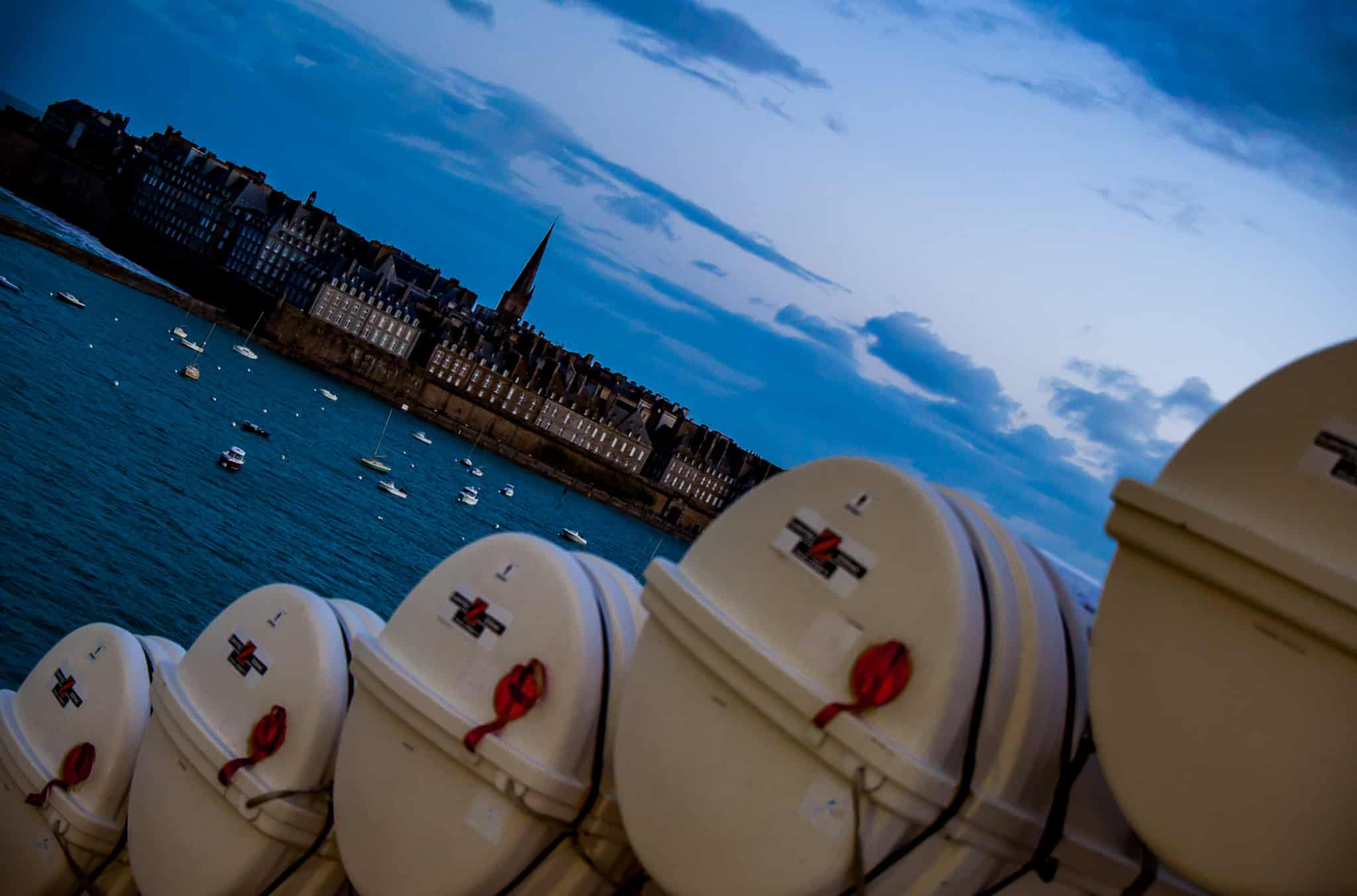 Would I do it again?
For sure. I have actually already booked for January to nip back. At £70 with the current offer for two people, return and one nights accommodation it is a no brainer compared to flying and hotel costs at the same time. It also skips all that dashing and security hassle for a quick trip, and you can actually wake up refreshed and ready to see the sights.
Book your Brittany Ferries trip on their website or if you are feeling a bit more personable give their friendly crew a call on +44 0330 159 7000.
Happy Sailing!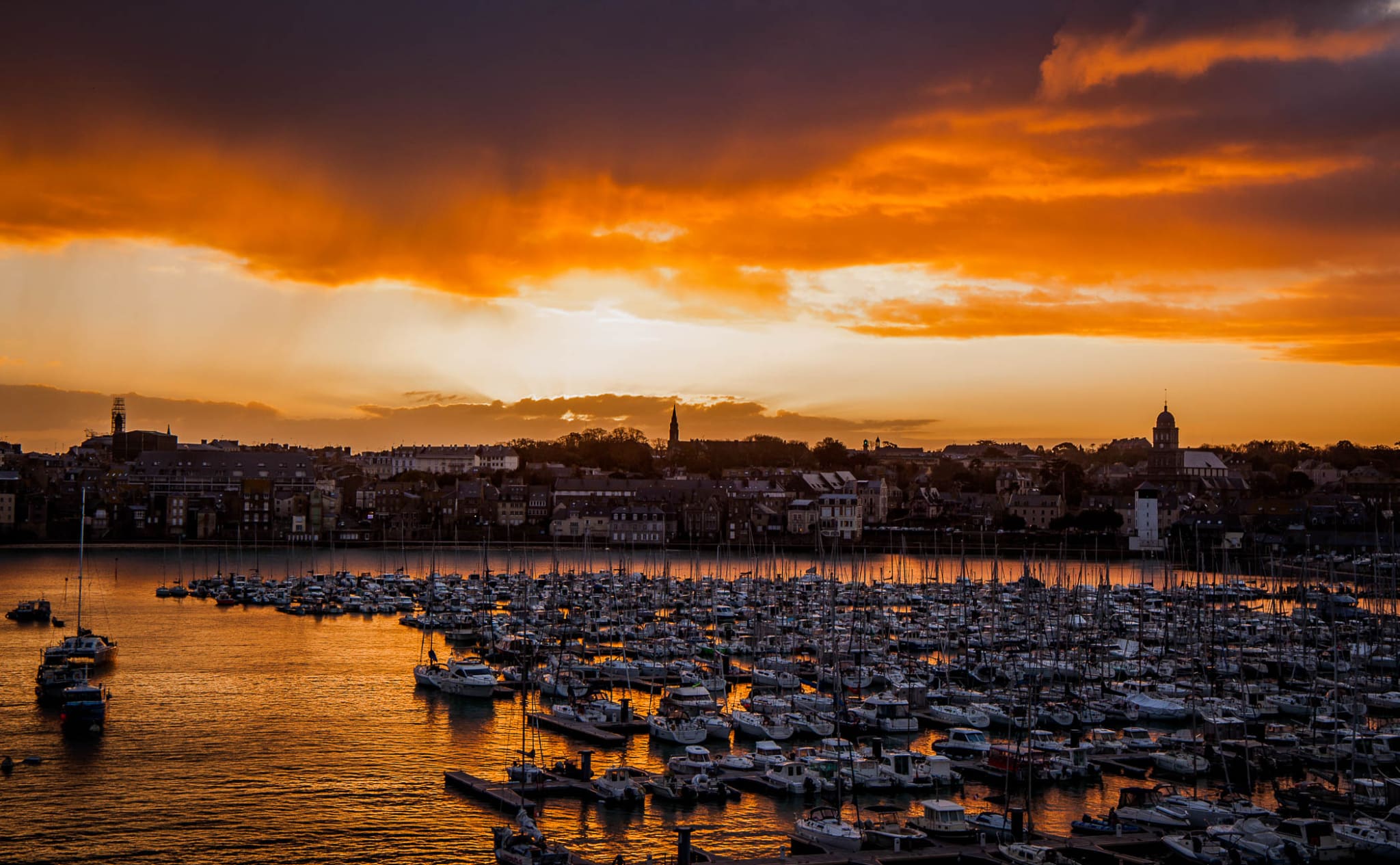 As always, all opinions are my own but a big thank you to Brittany Ferries for looking after me on my crossing.
https://www.danflyingsolo.com/wp-content/uploads/2015/12/FerriesBack.jpg
1100
2100
Daniel James (Dan Flying Solo)
https://www.danflyingsolo.com/wp-content/uploads/2017/07/blogo-1-300x68.png
Daniel James (Dan Flying Solo)
2015-12-09 12:42:58
2016-04-02 20:45:20
Brittany Ferries Review