"No, I'm not a guest. I'll just be having a drink whilst I wait for my parents to check in"
After one of the most filthy looks up and down I have ever received, a resoundingly firm "Not in those shoes I am afraid sir" came back.
Knowing they were the only pair that currently resided in my 'wardrobe' and reluctant to give that away I gave a short grunt back and walked out of the ridiculous five-star world I was slowly learning to hate.
Back on the streets of Mumbai, outside of my hotel that had a family of pigeons in the 'bar' as apposed to a dress code a young man approached me.
He stared me square in the eyes with a look I have trained myself to read anywhere in the world, white man. His head darted downwards towards my feet and he gave me his own grunt of disapproval.
'What the fuck is wrong with my feet' I frustratedly screamed in my head. As if he could read my mind he slowly turned and quietly replied.

"I'm a shoe shine and can not be shone" signalling at my highly offensive sandals which just were not welcome anywhere in this city.
He had piercing eyes and a small gold ring in his ear. His smile dropped to the left in a deflated fashion. His greasy hair clung to an even more dirty forehead in the most unattractive of ways. In his right hand, firmly clutched, was a stained plastic bag more befitting of a rubbish collector than a shoe shine.
I had to ask, "Are you really?"
As Rajesh and I sat drinking Chai tea in the dingiest cafe I have ever visited his story came out.
He had cut to the chase quite quickly on the street. He was hungry. There was not enough work. No one had the right shoes (which somehow made me feel strangely guilty, the complete opposite of the stuck up luxury hotel steward). His plastic bag just wasn't cutting it in the professional world of the shoe shine industry.
He was essentially a Jaguar sales man with a parking lot of second hand Hondas. But not once did he ask for money.

A few minutes later and here we were, semi-awkwardly sat in a run down local restaurant. I had invited him for food however after realising I was not going to dine he declined and recommended we both just had tea.
All eyes were on us and I dreaded to know what they were thinking. Not that I usually care about strangers opinions, but my head started to imagine…
Why was this white man here? What was he after? Was he buying our fellow countryman? Was this a sex or drugs deal?
I wondered the same.
Why was I here?
Rajesh talked fondly of his wife and three children. Of the mother, he had left behind to help look after them. The nine-hour train journey it would take him when he could finally go and retrieve his loved ones to bring them to the bright lights of the city of Mumbai. The strength of a bond that allowed him to be absent for so long.
"I hope they are not disappoint" he mumbled into his tea now caked in a layer of condensed milk which for a short while lingers in his almost pre-puberty like stubble before he swallows it down like his first meal in months.

"It is not as bright or opportunity as my mother said to be"
His English was so-so, his personality warm, his demeanour the kind of person who was about to jump in front of a train not take one home. He had been in this city six months and all his dreams had been dashed.
It reminded me of that Hollywood story. Move to LA, aim to be a movie star and end up a waitress.
Except this version was a move to Mumbai, aim to be a waiter and end up a (poorly equipped) shoe shine boy.
We talked about the upcoming school project work I would be doing in the north of his country. How I too had struggled for a long time to find a job opportunity in Sydney when I moved there. He told me he couldn't remember if one of his three daughters was still nine or had turned ten. He hadn't been able to speak to them for a while.
That phone call was delayed until the exciting news became real: the time had come for all to move to this city of dreams. A new start with money and opportunity.
I assumed it could well be a while before that communication came true.
After settling the $0.40 bill and shaking his hand, slipping him the small change so he could eat un-embarrassed alone I stood. It was still less than 10% of the cocktail I would have ordered at the Taj Palace.
I imagine that put an end to the story in the onlooker's eyes that this was in fact a drug deal. What other reason would I be giving a man money in the dodgiest of fashions? What other purposes would that stained plastic bag have? It surely didn't hold any other kind of 'business' inside of it.
I turned to him as we both left the cafe and the words just came out.

"If you mean what you say meet me outside my hotel at 12 tomorrow. We can talk business."
As he wandered across the street into the oncoming barrage of cars, pollution and screaming horns I saw his shoulders hunch over, his head droop and his eyes follow his feet in any direction that they would take him to sleep tonight.
I highly doubted I would ever see Rajesh again. I guess he was thinking the same of me.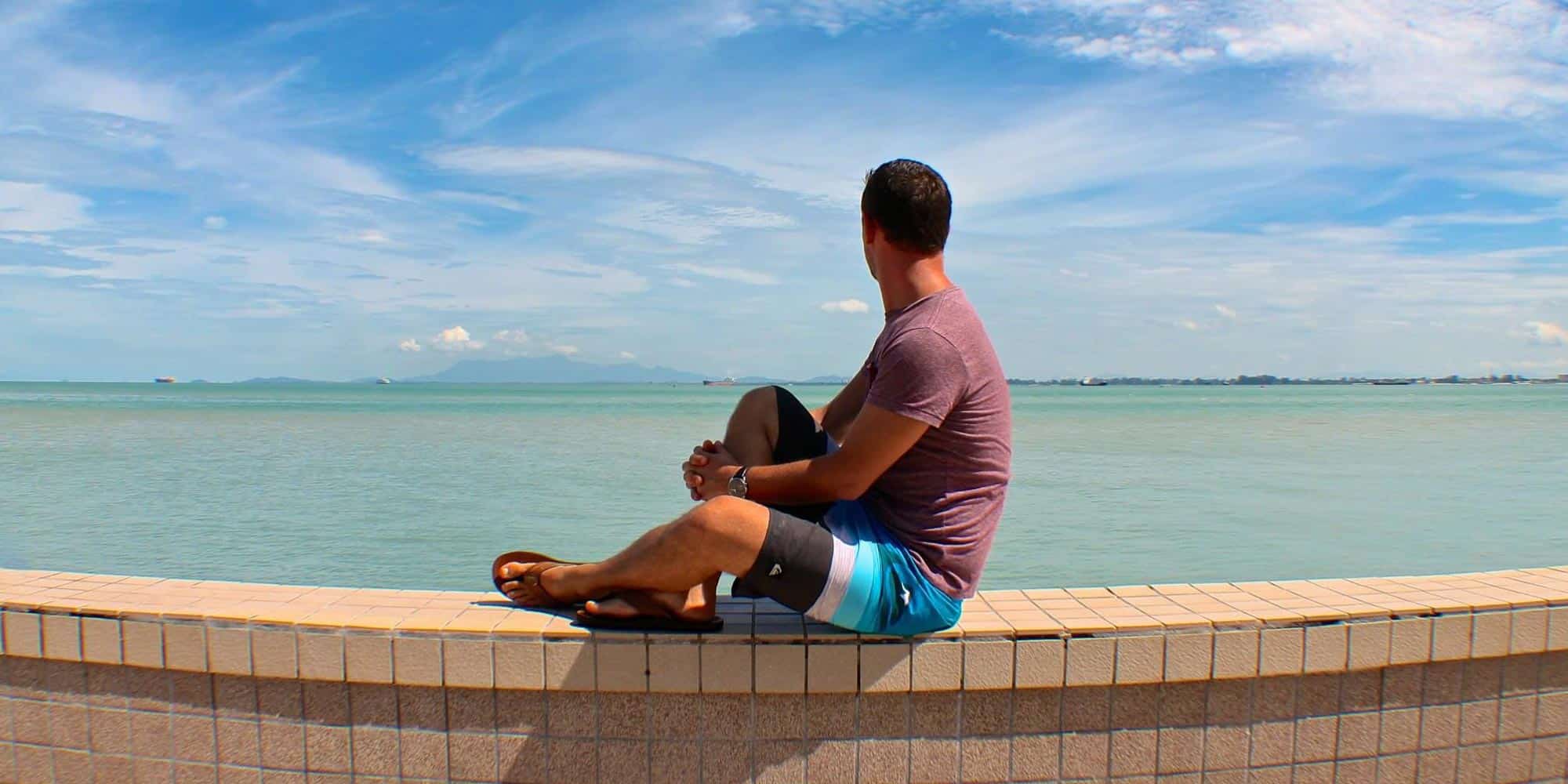 The next morning I woke with every intention to keep my word.
To wait, at noon and establish if this was a scam or if I would be heading off into the depths of shoe box sales land.

But that morning came with my own dashed life plans. My Australian visa situation had taken a turn for the worse and it looked like it was game over.
There, in the streets of Mumbai full of broken dreams and now broken promises I knew that I needed to get home to save my future but lingered long enough at the thought.
One month on, without a visa and back in Europe I find myself still thinking about Rajesh and pondering if he arrived, how long he waited and whether I was just another face who lied to him.
I realised why I had been there. Why I was having Chai in a shit-hole restaurant.
My friends had done the same for me. When I had first got to Sydney, to no-mans land. To struggle to find work and a home people had welcomed me with open arms. Supplied me with coffee, beer laughs and beds. Warmth and moral strength. I related to Rajesh in the most bizarre of cross-borders and cross 'class' ways.
The best gift you can ever give someone is your time. But as much as my intention was to do so I failed. If Rajesh stood there waiting for all I will be to him is just another face.
Another face with bad shoes and bad morals.
Not that I usually care about strangers opinions. But Rajesh was no longer a stranger. He was a person, a name and another story I had encountered on the road.
For the first time in a while, I had broken my word, and that still feels shit.
https://www.danflyingsolo.com/wp-content/uploads/2015/11/MumbaiBig.jpg
1100
2100
Daniel James (Dan Flying Solo)
https://www.danflyingsolo.com/wp-content/uploads/2017/07/blogo-1-300x68.png
Daniel James (Dan Flying Solo)
2015-12-04 16:17:28
2016-12-26 22:09:47
Breaking my word in Mumbai