Updated: 4th November 2015
This website uses affiliate links which may earn a commission for purchases made at no additional cost to you.
Ever headed somewhere and wanted to escape the typical tourist path?
Every intention of mine was to skip the centre, to find a new arrondissement I hadn't ventured to on any of my previous four visits. To find a part of Paris I actually could romantically fall in love after having previously failed at that, which some may say, should be an easy to achieve goal.
Only 18 hours in the city of love, a short summer day trip. Yet, with one day in Paris, I wasn't quite sure why I had decided to be there.
It took me a while to turn this photo essay around, because, in reality, I did the complete opposite to my plan. Half asleep and burnt out I stumbled straight from the station onto a double-decker sightseeing tour bus.
Which, as anyone who knows me would say, is the very last thing I would ever do anywhere…
Perched on a seat amidst a global crowd, various languages bounced around me, children giggled with excitement and I slouched further into my chair wondering what on earth I was doing replaying my first (awful) visit to this city all those years ago. Whilst there is no denying you are spoilt for choice in terms of romantic things to do in Paris, for me, this city has always consisted of stress, breakups and crowds.
It has taken me to the moment I wrote this to realise I wasn't discovering Paris that day, but in fact, I was discovering myself.
One day in Paris…
Our ever increasingly mixed group slowly pulled away from the station and I opened my eyes again, I was looking upwards towards the sky as I burrowed down into the hard plastic seat half asleep.
It was a glint of gold that caught my eye first, then the detail of the window frame. A man was perched on a roof with an easel looking down at the city below. I wondered how many times he had found himself there, his brush guiding his eyes to unearth something different, a new treasure, each time he crafted another moment on to the canvas.
I questioned if his canvas still sat blank, devoid of inspiration. Today is just another canvas I pondered, and with that mission in mind, I was determined to see the same I had seen before but in a different light.
Last time I had stood in the queue for the Notre Dame there had been a hand holding mine. I remembered looking around at the pigeons being thrown the remains of sandwiches and the families arguing in front of a beautiful piece of architecture proudly waiting for them to silence, if only because a sign commanded it. I had, like on all my previous visits to Paris, seen it through the viewfinder of a camera. This city does that to you, even photos of Paris in the rain can be spellbinding, making you want to capture every last detail.
This time I sat amidst those pigeons and the lady who fed them. I looked at the lines around her eyes, trying to read a story. Her worn hands gently tossing the grain into the air. Was she looking for acceptance in a different way or was she merely just living in that moment? I pondered what I would have thought last time I was here, or, would I even have thought about her at all?
The bridge looked lighter this time, although its weight must have been growing each day. I briefly scanned the spot for the lock I had left years before and then found peace from a soothing violin. Couples came, laughed, kissed, photographed and latched their own legacy onto the decaying remains of something that had become so precious for many. My own name would still be there etched into a piece of metal but how about the person I was then?
I caught myself smiling at this thought, he was long gone.
Is travel really running away?
I strolled at a typical London speed up the boulevard lined with trees as the magic of golden hour set in, the Arc de Triomphe standing boldly ahead of me.
Slow down, slow down. Why was I still rushing?
People often say we travel to run away from something, though, I am not sure how many people realise they are doing it, why they are doing it or the final outcome of that journey.
Perhaps in the past, I would have pencilled my own escape down to love, to heartbreak, to that age-old cliché. But the reality was different yet with the same outcome. I was running away, I always had been.
I had been running away from the person I was, who I thought I needed to be, instead of embracing where I wanted to go.
The whole time I had been running though it had been in the right direction. I felt as tall as the Eiffel Tower, as knowledgeable as the exhibits of the Louvre and as bold as the Arc that was a mere few metres away. I had arrived where I was meant to be, though perhaps right there and then I didn't quite grasp that.
Facing your fears and leaving your comfort zone has a different meaning for every soul on this planet. I had no issue talking politics to strangers in Myanmar or discovering a third world country alone, with no phone riding a barely legal motorbike. Yet still, I had never made it to the top of the Eiffel Tower. My fear of heights suddenly seemed unjustified and that was the day I changed that, and unknowingly, so much more.
As I looked down on the city below me, little lights and little cars reaching out as far as the eye could see, I knew then why people loved Paris or even hated it.
It was beautiful sure, it was confusing, it was chaotic, loving, stressful, dirty, immaculately turned out and over-crowded. But it was also a place you could disappear into your own world. You could create your own story. You could be small yet still know that you mattered. You could paint your own picture every day.
Lessons of love in Paris
I had been 'in love' on two of the occasions that brought me to this European capital famous world over. Not for the city itself and certainly not for myself. But for the people whom I had shared rich, strong bodied Hermitage and delicate hors d'oeuvre with. For the lifestyle that I thought I needed to cling on to because I knew no different.
For the very purpose of fitting into a schedule, a time frame and a place I thought I was destined to be in.
As the river boat started its slow jaunt down the Seine and the day was coming to an end that tower glistened alive. It wasn't going to sleep, it was still celebrating the last hours of the day and I would later toast to it with champagne I couldn't afford in a crowded bar with people I couldn't understand.
Tomorrow will be a new canvas I remembered. I will wake up somewhere different, in a place I don't want to call home but it will be me who paints it, creates it and shapes what that looks like.
I promised myself I would always hold the brush, pick the colours and find a different viewpoint to make each day my own piece of art.
Fast forward to now. Here. Sydney. Hovering my finger over a button that says 'Book' I finally understood that lesson from one day in Paris, albeit months down the line.
Everything I decided myself over the past two years, every goal, aim and dream I had is within a few inches of reach. Sadly, the reality of my global world and the restrictions of borders is not allowing me to take that final jump.
Yet.
Visas are a bitch and that comes from someone who has the strongest passport in the world. I keep jumping from gratitude to anger and sadness but I know now that pressing that button is the only outcome that today's canvas has, no matter how many times I trash it and start painting.
And you know what? Paris taught me that is ok on so many levels.
My dreams have not changed, my attitude will be stronger, my focus clearer and my work-ethic unbeatable. It is fine to keep re-visiting something, to keep trying to discover it in a new light because eventually, that is how you will make it work.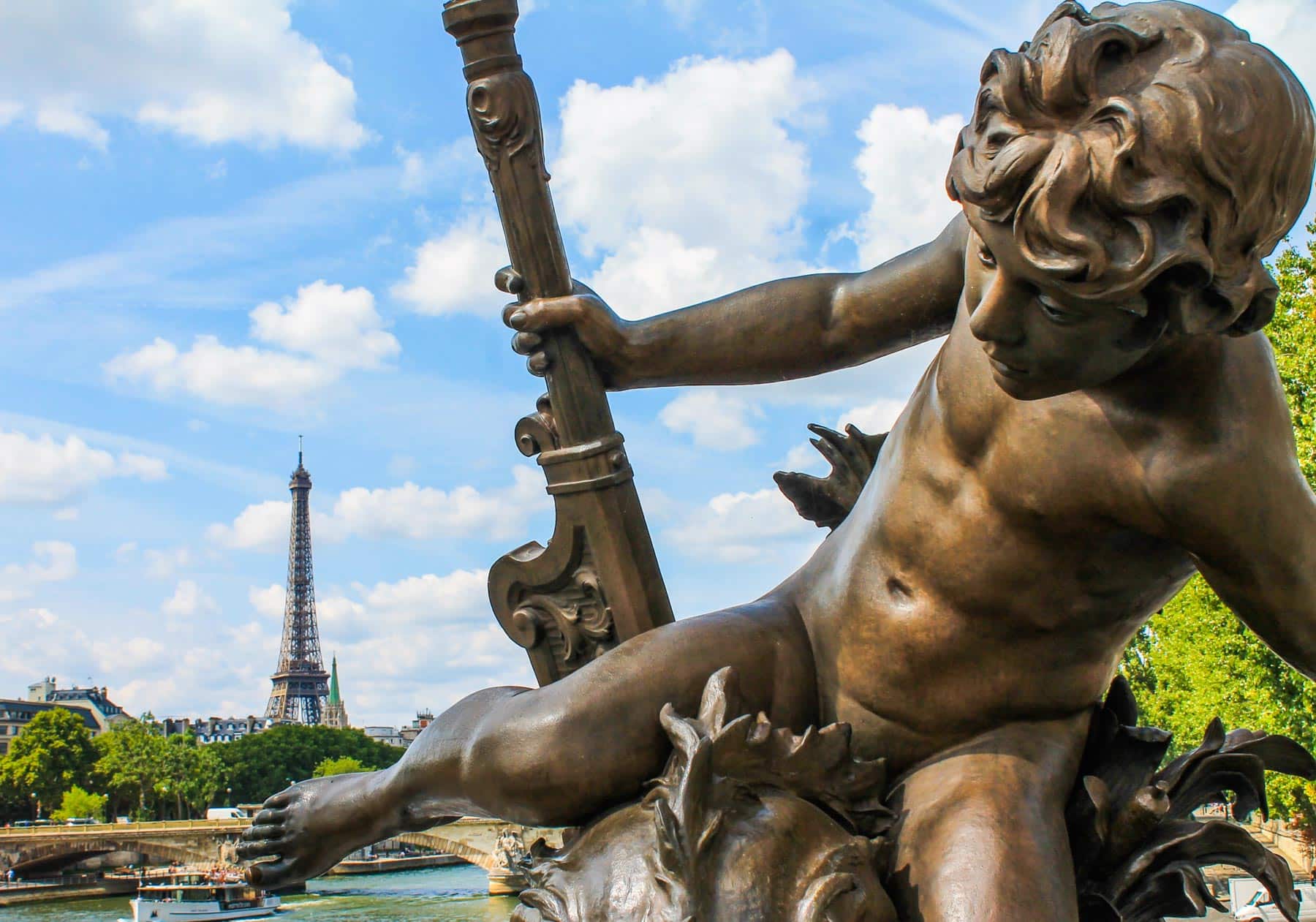 Yet I still find myself asking. Have I slipped into the mindset of relying on a place to define my future? Had I actually not learnt anything at all on the journey?
No. At least, I don't think so.
I simply think for once I am so sure on what I want that the pain at not quite achieving cuts even deeper. It's a genuine feeling, but one that can be turned into good.
A year ago I would have called this failure. Today, it is just a lesson.
Time is merely something we battle with if we chose to and I choose to embrace that my time frame is merely another lesson for now and that I am stronger for it.
Stronger for being my own city of love.
Europe may not be where my mind sees's home for now but I appreciate the day trips that can be taken both literally and metaphorically.
We can be travellers, tourists, or just sit on our own doorstep with a glazed expression. But we control the experience and the lesson more so than any destination.
So thank you for my short, sweet, one day in Paris and your typical sight-seeing tours. You gave me value in the strangest of ways.
https://www.danflyingsolo.com/wp-content/uploads/2015/11/ParisLove.jpg
1073
2048
Daniel James (Dan Flying Solo)
https://www.danflyingsolo.com/wp-content/uploads/2017/07/blogo-1-300x68.png
Daniel James (Dan Flying Solo)
2015-11-04 07:02:16
2021-03-19 19:58:30
Lessons of Love: One day in Paris