We throw around the words 'wanderlust' and 'bucket-list' these days, but these ten breathtaking places really do deserve that title…
Here are ten moments that quite literally took my breath away. And trust me, if they aren't yet, they really should be on your 'bucket list' for 2017!
Bagan | Myanmar
The capital of the ancient Pagan Kingdom in Myanmar (Burma). Bagan is literally littered with pagodas, stupas and temples as far as the eye can see and oozes so much history you feel like you have stepped into another time.
Sunrise, coupled with that breathtaking view, the hot air balloons rising and the mist surrounding you is without a doubt one of the best moments you can experience.
Why visit in 2017?
Bagan tragically suffered an earthquake recently which damaged many of the pagodas, now is a great time to visit and support by visiting and providing your tourist dollar.
Raja Ampat | Indonesia
The remote and tropical islands that make up Raja Ampat (literally, four kings) can be found in Indonesia off the coast of Papua. Mass tourism and a lack of infrastructure make them a pain to get to but once you have undertaken the journey you will be rewarded like no other.
The remote islands, referred to as 'the world's last paradise' may be spectacular and untouched above ground but underwater you can also find the world's most bio-diverse diving sights as well. It truly is paradise.
Why visit in 2017?
Raja Ampat is a true paradise, but as more people discover it the crowds will increase. Although the locals try and truly manage the island visitors and it is without a doubt one of the best ecotourism destinations, they can't sadly manage how many yachts and boats are arriving so well. Wait, you're still not convinced? Here is a whole list of reasons to visit Raja Ampat!
Great Barrier Reef | Australia
I'm not going to lie, when I headed scuba diving at the Great Barrier Reef I was pretty underwhelmed. This was quickly rectified by taking an aerial view instead.
I was literally in tears at the beauty and sheer size of this wonder of the world. Getting a bird's eye view on this monster reef is beyond impressive. A flight from Airlie beach also means you can see the incredible Whitehaven beach in all its glory.
Why visit in 2017?
The sad fact is the Great Barrier Reef is being damaged and more bleached every day. Come and admire this natural wonder (from afar) before it is too late.
Lake Bled | Slovenia
I never stop talking about my favourite capital city, Ljubljana, however, Lake Bled takes my award for the most breathtaking place in Slovenia.
With snow peaked mountains, nature all around and the church island in the middle of the lake, Bled has really started to get the media and tourism attention it deserves over the last few years.
Why visit in 2017?
Slovenia has gone BANG in the tourism world. I think in a year or two Lake Bled will be so crowded it will lose its magic so aim to visit slightly off season.
Somewhere near Liechtenstein | Switzerland
I kinda got lost on a day trip to Zurich and found myself stumbling upon Liechtenstein. Waking up half asleep on a train and jumping off at the next stop, however, was the best call. I found myself surrounded by mountains, lakes and quaint cottages and ended up pretty much writing off exploring Zurich.
Go get lost in Switzerland, as far as countries go there are breathtaking places all throughout the countryside. And they are free (unlike the rest of the country which costs a bomb!)
Why visit in 2017?
Why not?
Nuwara Eliya | Sri Lanka
If the incredible train ride from Kandy to Ella which stops here isn't beautiful enough getting out and about to explore Nuwara Eliya serves up, even more, views that are bucket-list worthy.
The tea plantations outside of town are nature at their finest, couple this with waterfalls and vistas like this and it is hard to put words to just how impressive it is. In fact, there are too many incredible things to do in Sri Lanka.
Why visit in 2017?
Sri Lanka is getting more and more notice and the flight connections are increasing. It's in that magical spot of still kinda hard to travel due to infrastructure but also developing, come and experience it with its beautiful challenges.
Istanbul | Turkey
The Blue Mosque, the Grand Bazaar, the smells, tastes and history of this city are electric and eclectic. I was shocked and amazed at how much I could fall in love with it in only forty-eight hours, so much so I had to have a second visit a year later.
Sure, Cappadocia might be the go to place of the moment but don't go missing this gem off your Turkey itinerary. Istanbul is a city I can't really describe although I tried here – I just simply fell in love with it and think it is one of the most magical places in the world.
Why visit in 2017?
Turkey and Istanbul have had a tough time this year. Some people are scared to visit and I totally get that, but fear can't stop us travelling and supporting such a fascinating and historic city. I was hoping to have the chance to explore it further in November at the InFlow summit but sadly, the old bank account isn't going to let me :(
The Outback | Australia
I could have just put Ayers Rock, but that wouldn't be doing this part of the world justice. In all honestly, I nearly skipped it on my Australia tour – I mean, how impressive can a big rock be!
Well, mighty impressive is the answer. The sheer scale of it and what it means to the community is fascinating. Add on a visit to Kings Canyon (incredible viewed from a helicopter tour) and Kata Tijuta and prepare to be amazed.
Why visit in 2017?
Australia just increased their working holiday visa to 35 years old, so if you have missed out before now might be the time to head down under and experience it like a local for a year or two!
The Maldives
Simply put, I didn't realise beyond photo-shop that sand and waters like that could exist. I was wrong.
Why visit in 2017?
It is becoming more and more possible to visit the Maldives on as little as $30 a day, so for all those who thought it was out of their price range, that changes here. Don't believe me? Check out this incredible guide to doing the Maldives on a Budget by my friend Janet and make the Maldives happen in 2017.
The Coast | Croatia
Landing in Croatia with just a backpack and no plan I was excited but within a day of being in Dubrovnik I can't lie I was already over the country. However, beyond those crowded city walls is one of the most spectacular coastlines I have seen.
From Korcula to Split, Hvar and the Islands around Pag – take it slow, drive along the roads with their unbelievable views of the Med and you won't want to leave.
Why visit in 2017?
Croatia is becoming more and more of a festival destination if you are looking for sun, sea, sand and fun just check out all of these festivals in 2017.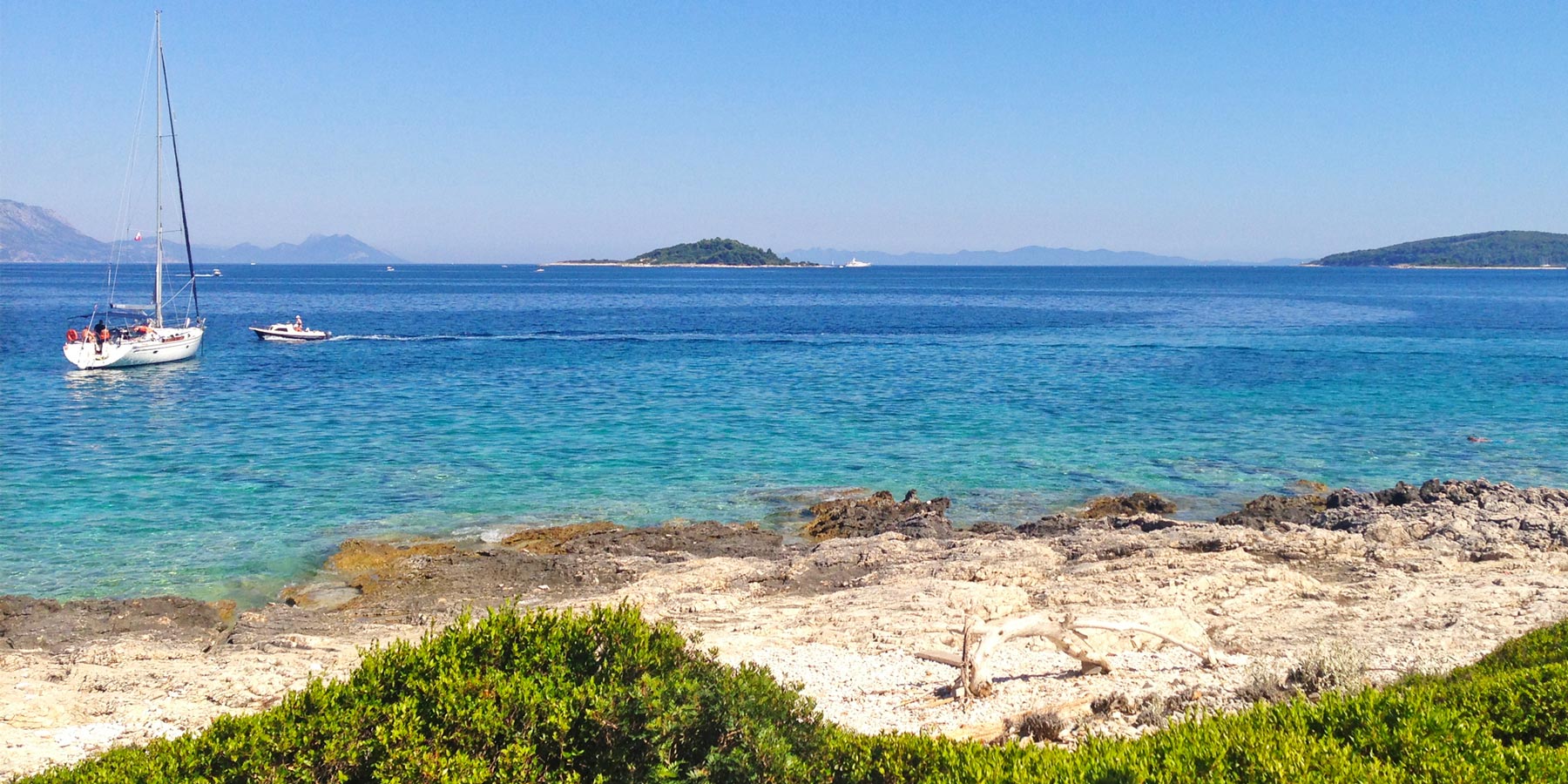 Your shout! Where do I need to be heading to add to my next list? Your 'breathtaking' moments below, please…
Looking for more amazing places to travel next…