I guess to be honest this isn't a list of my best travel photography of the year, nor is it the most popular. It is more a collection of my favourite moments that I captured for various reasons and the insights of the world that come with them.
If I was actually a helpful travel blogger, I would put something useful out like, how much it costs to travel the world for a year – but I'm not that organised, so I'll let Cam and Nat cover that for you.
This year was about starting to capturing more of the smaller details and the realities of travel alongside the beautiful landscapes we stumble upon. Sadly, due to a mugging (More on that in the '2015 Behind the scenes crap shots') I lost all my high quality images from the first few months of the year. So, from January to December, here are my favourite photos from around the world…
[ULURU, AUSTRALIA] Before heading to the Outback I had no real excitement to see it, it's just a rock right? Apparently not, the thing literally blew me away. I can't tell you why, but the scale of this place and the remoteness was one of the best ways to start the year.
[WHITEHAVEN BEACH, AUSTRALIA] You can't grasp the vast beauty of the Great Barrier Reef or Whitsundays until you have seen them from a birds eye view, it literally reduced me to tears. Sadly, I lost all my favourite shots of the reef itself but managed to keep hold of a video from flying above.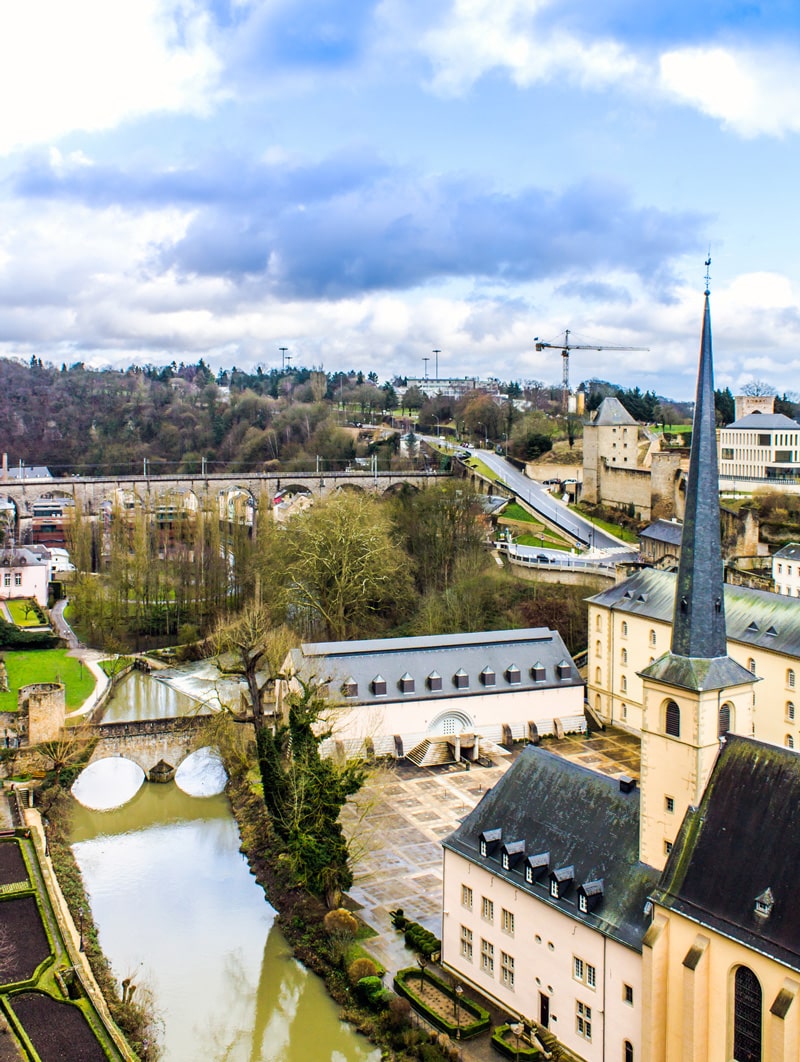 [LUXEMBOURG] It was my second visit to this city state in February so didn't spend much time capturing photos of it. What I can say is it is one of the most underrated destinations in Europe well worth a weekend trip.
[ISTANBUL] In April I headed to Istanbul and kinda just spent time there, rather than 'doing it'. By far one of the most electric cities I have visited, it consumes you with the flavours, sounds and atmosphere that explode from each corner. See more photos from my trip.


[ISTANBUL] After watching this lady work her charm as a rose seller in the park I was intrigued as to why she called it a day and started strolling off with only the last one to sell. This was the first canvas I sold, and as such has is a special photo to me.
[THE MALDIVES] Beyond beautiful sands, clear waters and over water huts the island I was on in the Maldives didn't have too much to capture. One of the most relaxing weeks of the year, but from a photography point pretty dull. Taken from the plane window, I liked the contrast of the blues on this one. More Maldives Postcards.
[MINNERIYA, SRI LANKA] My first Safari was in Sri Lanka in July and after having only seen captive or slaved Elephants the chance to see them in the wild couldn't be skipped and was a truly breathtaking experience.

[KANDY TO ELLA, SRI LANKA] Both parts of this train journey were insane. Part one, the train pulls into the station and people start throwing bags, babies and themselves through windows to get a seat. Lucky me, I got to hang out the train door for four hours with the perfect view. Part two, I try to bribe a man through the window to reserve me a seat until I saw the shotgun in his hand. Turned out the whole carriage was full of armed police transporting a prisoner, so thirty four tourists crammed next to a toilet made for one of those 'it will be funny one day stories'.

[SIGRIYA, SRI LANKA] Most people head to this historic rock city to snap the boldness of it standing tall. But it was the little moment with this Monkey in the car park that stood out to me, seeing the remains of tourism damaging the natural environment is something we have to face sometimes.
[ELLA, SRI LANKA] My first portrait of the year. To be honest, I never feel overly comfortable taking photos of strangers but after this lady tried to deal me some contraband tea I couldn't help but ask for a photo. I am still trying to read her story through the eyes months on. Read more about Sri Lanka.
[KOMODO ISLAND, INDONESIA] Indonesia has by far become my stand out country from the last couple of years and I finally made it to Komodo Island on this visit. Seeing these 'Dragons' in the flesh and going about their natural life right in front of my lens was a standout.

[LABUAN BAJO, INDONESIA] The stillness in this photo captivates me every time I look at it. The boat ride across the bay to Komodo was one of those pinch yourself moments. This shot also wound up on Lonely Planets blog, another pinch yourself moment.

[JAKARTA, INDONESIA] Jakarta gets such a bad rap I booked in for five nights to give it a chance and I loved it. Just soaking up the city life and soaking in the contrast of highrise, modern Indonesia with the real country I knew down the side streets. Ironically, this photo on the last night however just highlighted how polluted the city can get.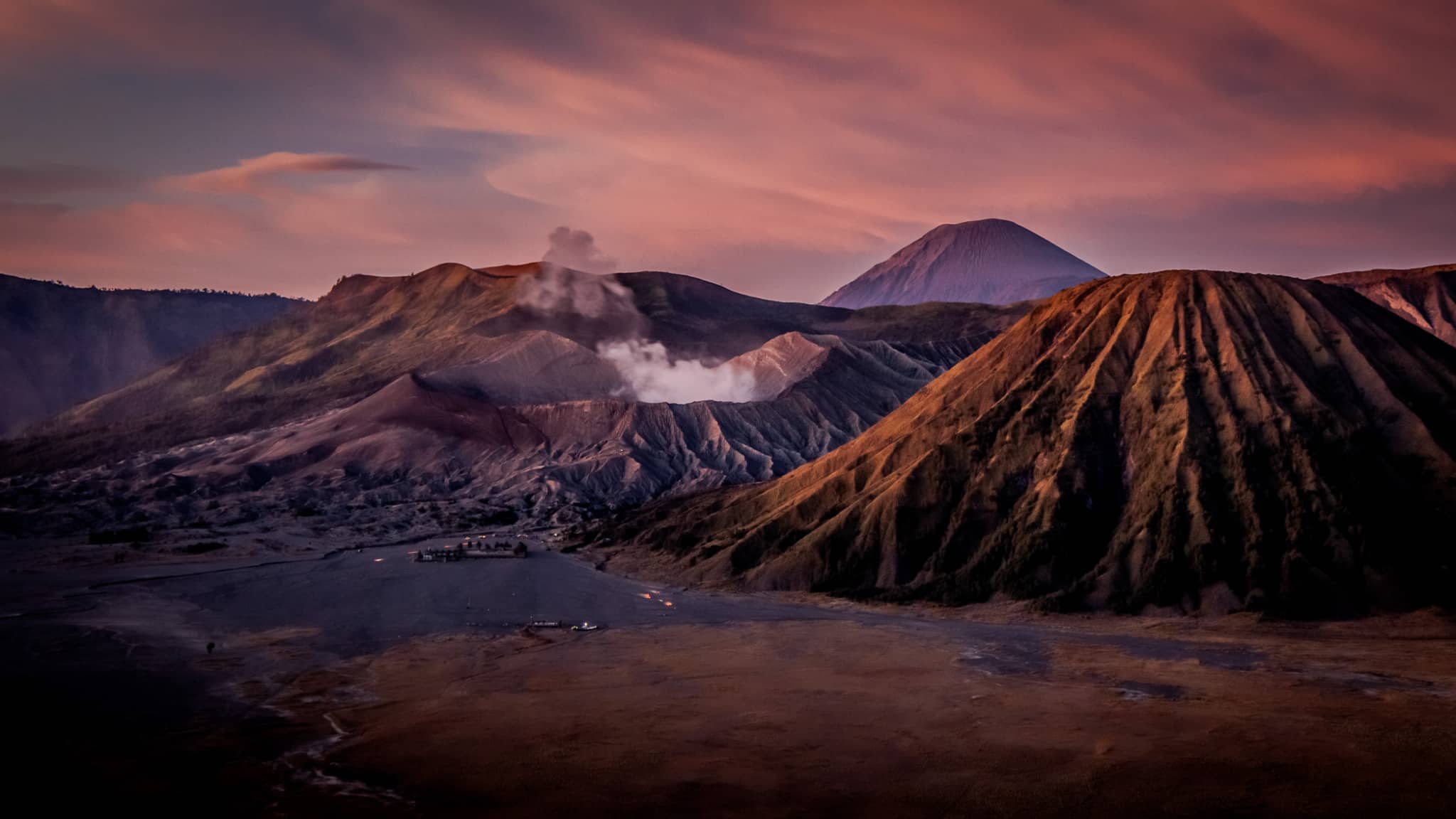 [MOUNT BROMO, INDONESIA] Mount Bromo could have been a disaster. I missed my alarm clock and knew I wouldn't get to the vantage point I wanted so was in a foul mood as the sun started creeping up. Luckily, I found a near deserted spot to capture it from and couldn't fault the end experience. BBC Travel popped this on their Instagram, so clearly it can't have been too bad of a view point.
[GILI AIR, INDONESIA] I swear Indonesia has some of the best sunsets in the world, every night they blew my mind. Gili Air, a boat hop from Bali has become my Asia go to chill place. See why?
[SIEM REAP, CAMBODIA] This photo always reminds me of a favourite quote, 'Life isn't about waiting for the storm to pass, it's about learning to dance in the rain". When the storm hit, I ducked into the hut and this kid went straight for the umbrella. As the rain trickled through the holes in his home I understood why, but also asked why life is so unfair. I was glad I could help in some way with Hands on Journeys.
[ANGKOR WAT, CAMBODIA] The eye of this Elephant speaks louder than any words I can say. The torture these animals suffer to become tourist rides is heart breaking.
[ANGKOR WAT, CAMBODIA] Exploring Angkor Wat I was keen to try and capture it beyond the obligatory sunrise photo. This quiet moment, walking through history, became my favourite shot of the day.

[S21 PRISON, CAMBODIA] The tragic and recent past of Cambodia Genocide is evident throughout the country and at this former prison of hell emotions consumed me. I was surprised at how many locals were taking in the past here, including these two monks.
[SIEM REAP, CAMBODIA] This photo makes me feel uncomfortable and I was torn if to include it. But I did, because travel is not just about beauty but about facing reality not just ignoring it. Trying to capture the poverty faced in this country was hard because of the smiles and warmth that radiated off the Khmer people. This cat, tragically unable to get the attention it needed is a reminder of the resources we take for granted in the western world. Read more about Cambodia.
[CAMBODIA] This moment, between two kids sharing the shell of an escargot, in remote Cambodia warms my heart and makes me smile every time I see this photo.
[MEKONG DELTA, VIETNAM] The Mekong Delta was perhaps my favourite place I visited in Vietnam, after Hoi An. The relaxing pace here is such a contrast to the hectic cities.
[HO CHI MINH, VIETNAM] In crazy cities full of traffic it is sometimes hard to find the beauty in the small things. Just outside of the main districts, I spent twenty minutes chasing this butterfly whilst bemused tourists marvelled at the huge Buddha statues thinking I was a crazy man.
[CHAU DOC, VIETNAM] Whilst visiting the floating villages of Chau Doc to donate water filters I couldn't help but reflect on what a different world some people lived in. In the quiet moment, between a kitchen and toilet that was also a bath and sink I caught the father of the house having his own thoughtful moment.
[SENTOSA, SINGAPORE] My third visit to Singapore was in October and more of a work stop off so didn't head out with my camera at all. Every morning this guy came and tapped at the window as a wake up call and on the final day spread his feathers for me. Why you need more than a Singapore Stopover.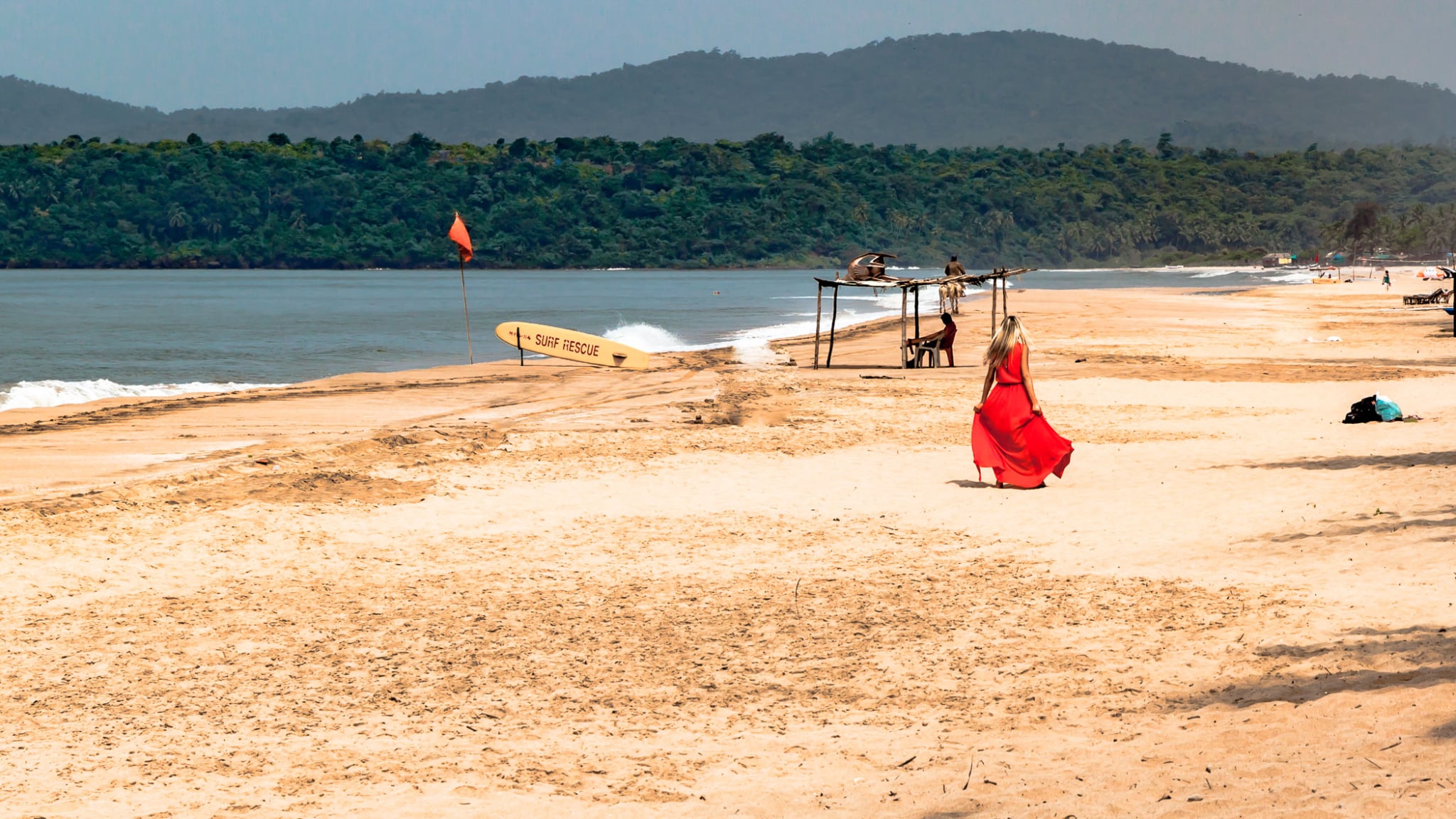 [AGONDA, INDIA] I had a really shit trip to India and left with bad vibes. Partly due to my own visa situations and partly because I had picked the worst place to work with no wifi. I only took a handful of photos, but something about the lady in the red dress made this the only one I actually liked.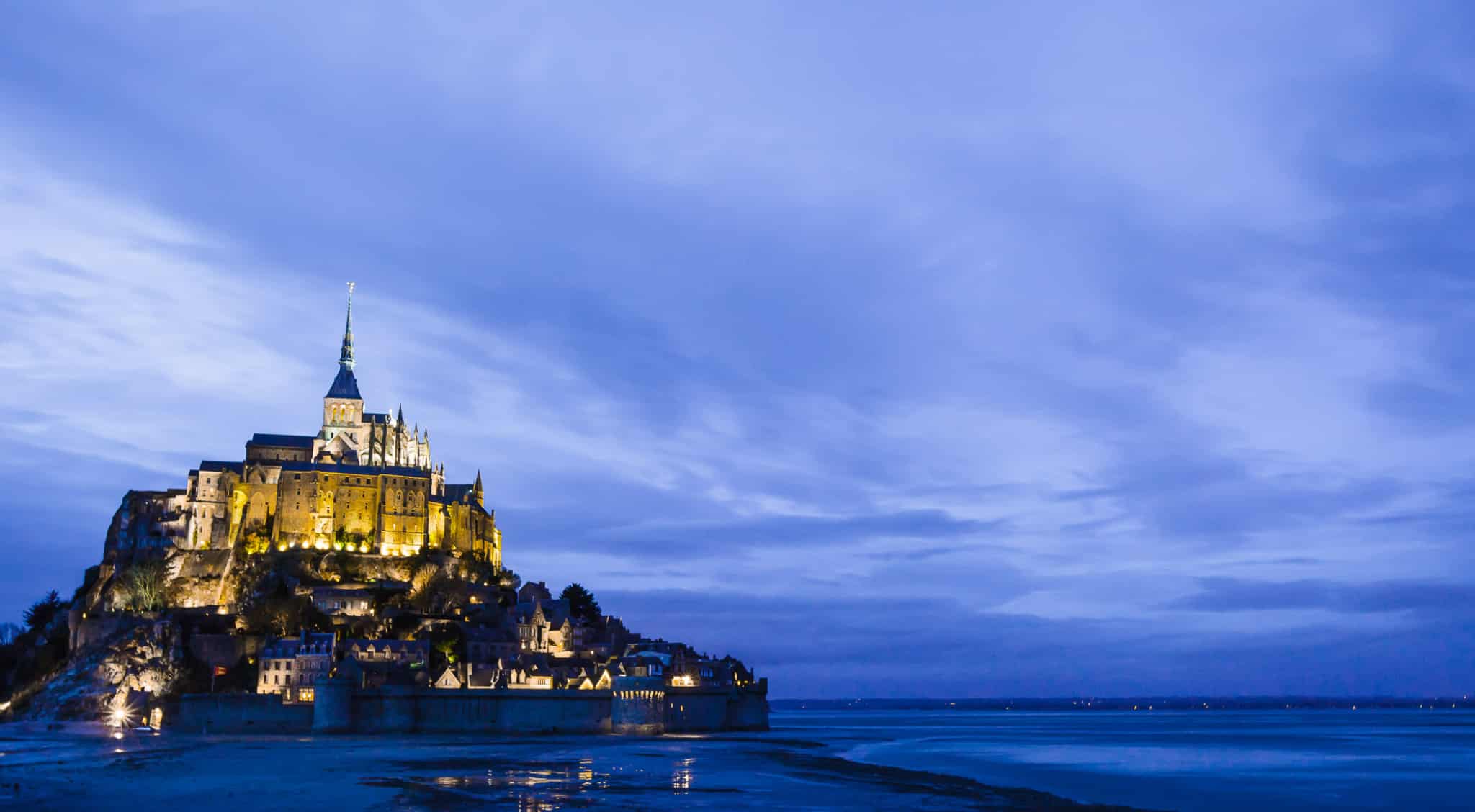 [MONY SAINT MICAHAEL, NORMANDY] Quite simply, wandering the historic cobbled streets of this abbey/prison combo was like stepping back in time. I urge you to visit off-season though, apparently the crowds in summer are unbearable.
[RENNES, BRITTANY] Reenes was a bit shit if you ask me. This photo reminds me how sometimes a photo does not translate how you see a destination. See more on Northern France.
[PRAGUE, CZECH REPUBLIC] I was in Prague for a birthday party, so the camera stayed well hidden most the trip. The one evening I did have it on me though the river was on perfect behaviour to capture the unbelievable reflection of the castle.
[KUTNA HORA, CZECH REPUBLIC] Bohemia architecture is some of the most outstanding in the world. Get beyond Prague and you have so many little towns and historic streets to explore with barely anyone else in sight. I really want to spend a month here with a car and explore it all. Road trip anyone?
[CINQUE TERRE] I could fill this whole post with photos from Liguria, but the rest are hidden here. The colours of these five towns will steal any ones heart.
[VERNAZZA, CINQUE TERRE] In the crisp winter mornings I had the whole of Vernazza to myself, bar the odd fisherman. It is those quiet moments, when you feel you have the place to yourself that I love stumbling upon whilst travelling.
RIOMAGGIORE, CINQUE TERRE] Sunsets are always breathtaking, but this one was near perfection. The waves crashing, the fish restaurants opening their shutters, the light bouncing off the rocks. It all added up to the perfect end of a trip.
[SELJALANDSFOSS, ICELAND] I am pretty much just back off a flight from Iceland and have barely touched my photos yet. Trying to grab the six shots to make up this one was a touch act, water clogged lenses and a lot of attempts later I finally got it.


[REYKJAVIK, ICELAND] New Years Eve in Iceland is frigging awesome, think bonfires and fireworks everywhere and all organised by the general public. Epic stuff.
[JOKULSARLON, ICELAND] The weather was blizzards nearly the whole time I was here and there was snow everywhere. Even trekking glaciers and hunting down ice caves was made hard because they were covered in a foot of snow. But, still beautiful.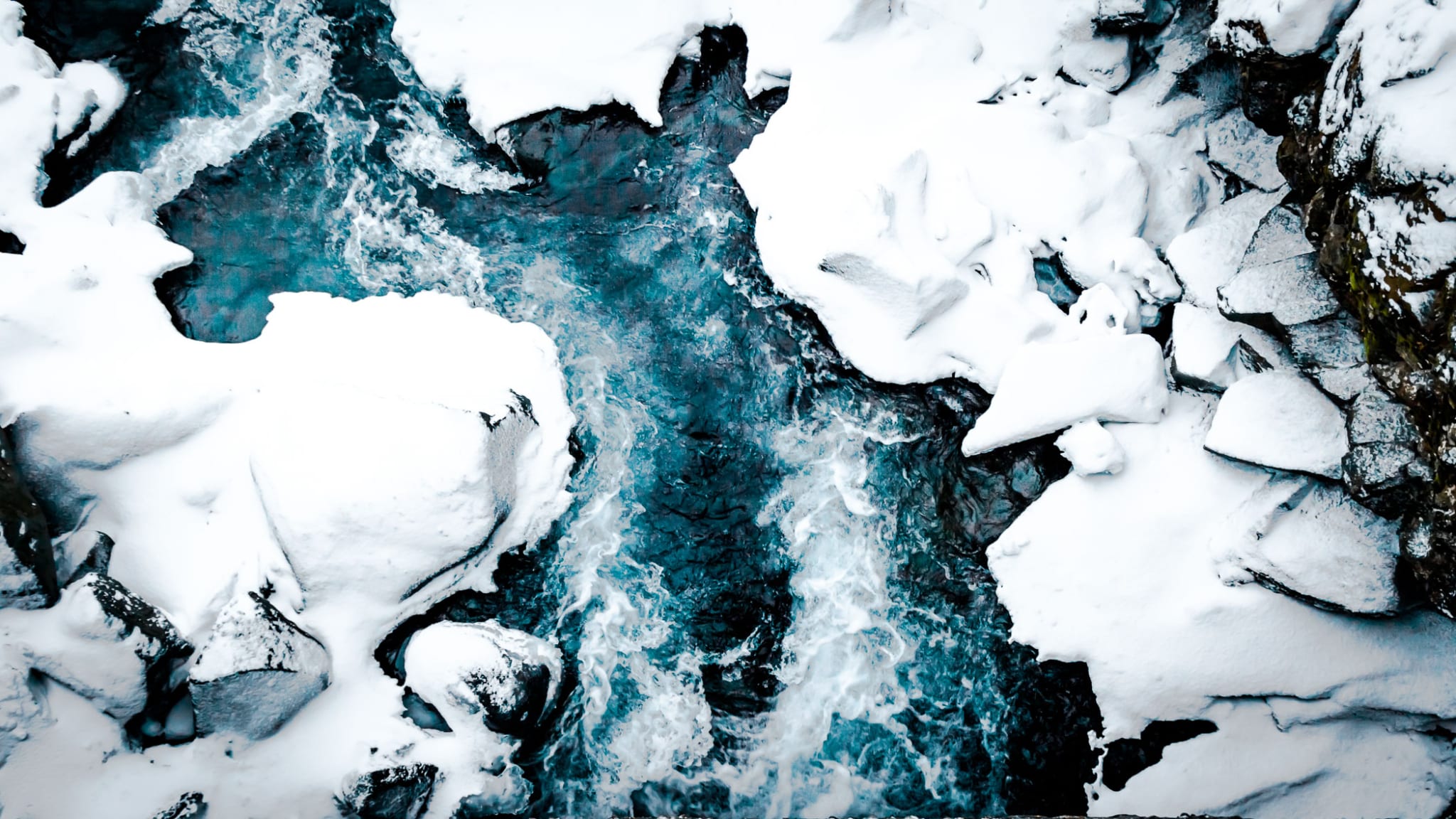 [þINGVELLIR, ICELAND] I love the angel of this shot, looking down on the near frozen river flowing through the national park. This country is beautiful, but I can't wait to see it in Summer as well.
Which is your favourite shot?

Find me over on Instagram to follow along this year, or check out the 'crap shots' from behind the scenes in 2015.
Want more travel photography inspiration…