Updated: 19th April 2021
This website uses affiliate links which may earn a commission for purchases made at no additional cost to you.
This article has been live since May 2020, and I update it weekly. Right now is not really the time to visit mainland Portugal for tourism (and in most cases not allowed), as although our lockdown is starting to ease and things are slowly re-opening, we aren't set to be properly normal-ish (what even is that anymore?!?) until May. For the islands (Madeira/Azores) the situation and covid travel rules are a bit more open to tourism, depending which island you are planning to visit and again, where you are from.
There is some good news on the horizon though, and it looks like Portugal will be properly re-opening for tourism sometime in May (although in my personal opinion this may be a bit optimistic – see below) Most of our restrictions are expected to be lifted in May, however we have seen this week that some regions have gone back into a lockdown, so it shows quickly these dates can change.
Who will be allowed to travel here and from where, and what the rules are, we shall have to wait and see. Currently, Portugal is following the general EU rules on countries it is closed to (including the USA), while travel is restricted to essential reasons for most countries.
That said, my prediction at this time is it seems quite a safe bet that people will be able to travel to Portugal this summer, especially from the EU/UK like last year for holidays, and that we will be a safe country to visit. You will likely still need a PCR test or Vaccine certificate to enter (unlike last year) but hopefully this means booking travel for the summer is safe. Please just ensure you have flexible booking incase you do need to change anything, and I'd personally say booking last minute, or aiming for June or later would be the safer bet.
In this article you can see the latest updates towards the top, and below that is all the updates from last year, such as the restrictions in place and the safety measures taken in general, so you can use these as a rough guide of what to expect from May in Portugal. I'll update it as we get more news.
When we entered our recent lockdown, we were the 'worst in the world' at that particular time for infection rates after having a relatively in control year for much of 2020. We have since risen to being the 'best in Europe' for the lowest infection rate. We have put the hard work in to not just flatten the curve, but turn it into a vertical drop, so hopefully we are now set for a good summer! Vaccine wise, about 21% of the country have received at least one jab, and 8% two doses (source: EU Tracker).
As I'm British (living in Portugal) these updates do lean more towards travel rules between the UK (and EU) and Portugal.
Last Update: April 19th 2021
*Please note, this is a fast-moving situation and the information provided below is done so in good faith at the time of writing. There are various sources linked out to throughout the article, and particularly at the bottom, however, DanFlyingSolo takes no responsibility for the information provided here and urges you to check all official sources for updates.
Some further reading from Portugal:
Current situation in Mainland Portugal – main points
The strict lockdown ended on 5th April, and we are now in the 're-opening stage' which will slowly happen over the next month. There's still a general advice to 'stay home' unless you are going out for a 'reason'
We now have three sets of rules, this wasn't expected but there have now been regional changes. The rules below are for the whole country, and then I've listed the places which have a different situation.
Open for 'essential travel' only – please see more details below
Social distancing rules in businesses and general
Cafes and restaurant terraces are now able to open for outside dining, table size 6 person, and inside for tables for 4. Opening hours are Monday – Friday until 22:30, and at the weekends until 13:00
Museums, galleries, palaces and monuments may now re-open for visitors as well as cinemas and concerts etc.
All shops and shopping centres have re-opened
Haircuts, manicures possible with prior booking
Some group sports and small events have resumed.
Movement around the country is no longer restricted – although we're still meant to stay home as much as possible until May.
D

ifferent rules may apply for Madeira & Azores depending on where you are coming from

– also curfew times are in place on some of the islands and Sao Miguel has closed nearly everything. You can see an island by island Azores breakdown here.
Masks must be worn inside but also outside on any street where you can't stay 2 metres away from people. In Lisbon, basically everyone wears them all the time, if you are out in nature, the beach, or doing exercise, they can come off. Likewise, when sat at a table eating and drinking obviously they aren't worn. I know the outside mask thing is a problem for some people, so if that's you, perhaps a summer holiday to Portugal isn't your best bet.
Back to 'lockdown' – as in nearly everything is shut: Moura, Odemira, Portimao (including Praia da Rocha), Rio Maior
Staying in first stage – as in outside terraces and small shops open – Alandroal, Albufeira, Carregal do Sal, Figueira da Foz, Marinha Grande, Penela
More restrictions will be relaxed from early May (we hope), but also some regions will have restrictions reinforced highlighting how the 'plan' for things to re-open can change very quickly.
New online portal for registering for 14 day isolation
The new portal for pre-registering before travel went live on the SEF website, aligning with the new rules that any one travelling from Brazil, South Africa or any country with an incidence rate of 500/100,000 now needs to isolate for 14 days on arrival into Portugal in their residence or hotel if allowed. There are three different forms, depending if you arrive by air, land border, or sea – please keep in mind there are restrictions to each one of these, of who can enter and why.
You can complete the form online here: https://travel.sef.pt/Forms/Default.aspx
Mainland Tourism from… 17th May (might be hopeful)? – with vaccine or negative PCR test
It's been confirmed that from if all stays to plan, then tourism will resume from the 17th May – specifically it was confirmed regarding UK tourists by the minister of tourism. Travel should resume from this date, and by then most restrictions in Portugal will have been lifted (we hope, if nothing changes). What we have seen so far is that the re-opening hasn't stayed to plan, so lets see.
It was confirmed either proof of vaccine, or a negative PCR test will be required to visit Portugal. We are yet to know who this will apply to, for example will it apply to travellers from the USA finally, or just the EU confirmed travel list – hopefully soon we will know. The EU 'Green Certificate' to allow for travel though is not ready yet, and might not be until June. As Portugal is lead of the EU Parliament this year I have a feeling we will only open when that is ready, as they are in charge of organising it, but let's see.
Currently tourists can technically enter Portugal in certain situations, keeping in mind the rules below of where you are coming from etc, however most things will remain closed until the start of May, and moving around is quite restricted, as such I personally don't think it's really worthwhile right now.
Overview of current situation for Brits re Mainland Portugal
Obviously there is a 'no travel' rule from the UK right now which makes most of this redundant, but for information reasons these are the rules if you arrive to the mainland:
Direct flights from the UK have been restored as of April 16th but…
You can only come to mainland Portugal right now for an essential reason, not for tourism
If you qualify for essential reasons, a COVID-19 PCR test with a negative result is required on arrival, whether at an airport or the land border
Due to the UK risk level falling, there is currently no quarantine for Brits arriving directly from the UK
We are expecting that tourism will reopen at some point in May from the Portugal side – but it depends on what the UK rules are for people to leave then I guess.
Who can enter Portugal
Travel to Portugal is still limited to the EU+EEA+UK (plus a select few countries with basically zero covid like Australia, South Korea, Singapore) and only really for essential travel. Residents/Citizens can always return.
If you are from an EU+EEA country with an incidence rate of under 500/100,000 there might be a bit of a grey area still to enter for tourism, I've seen reports of people being turned away from the flights as the airlines are enforcing the rules more seriously, and some people that made it in as the rules for these 'lower risk' countries aren't quite as clear. Personally I'd suggest mid-May as a safer bet for an enjoyable holiday if coming from the EU.
Countries which need to Isolate for 14 days on arrival (incidence more than 500/100,000/14days or on the defined list):
South Africa, Brazil, Bulgaria, Czechia, Cyprus, Croatia, Slovenia, Estonia, France, Hungary, The Netherlands, Poland, Sweden
You can see the latest decree list from 19th April that shows which EU countries (and other countries on the 'allowed travel' list) need to quarantine on arrival here – this is arriving by flight or driving. If your country isn't stated, then all travel is still restricted between there and Portugal.
PCR Tests for all arrivals
To mainland Portugal, all arrivals need to present a negative PCR test for COVID-19. This must be done before you travel, while for exceptional reasons citizens might be able to get a test at the airport here on arrival, the majority of airlines simply will deny you boarding to fly to mainland Portugal without the test. Madeira has different rules with some testing on arrival options.
For all infants under 24 months of age, no PCR test is required.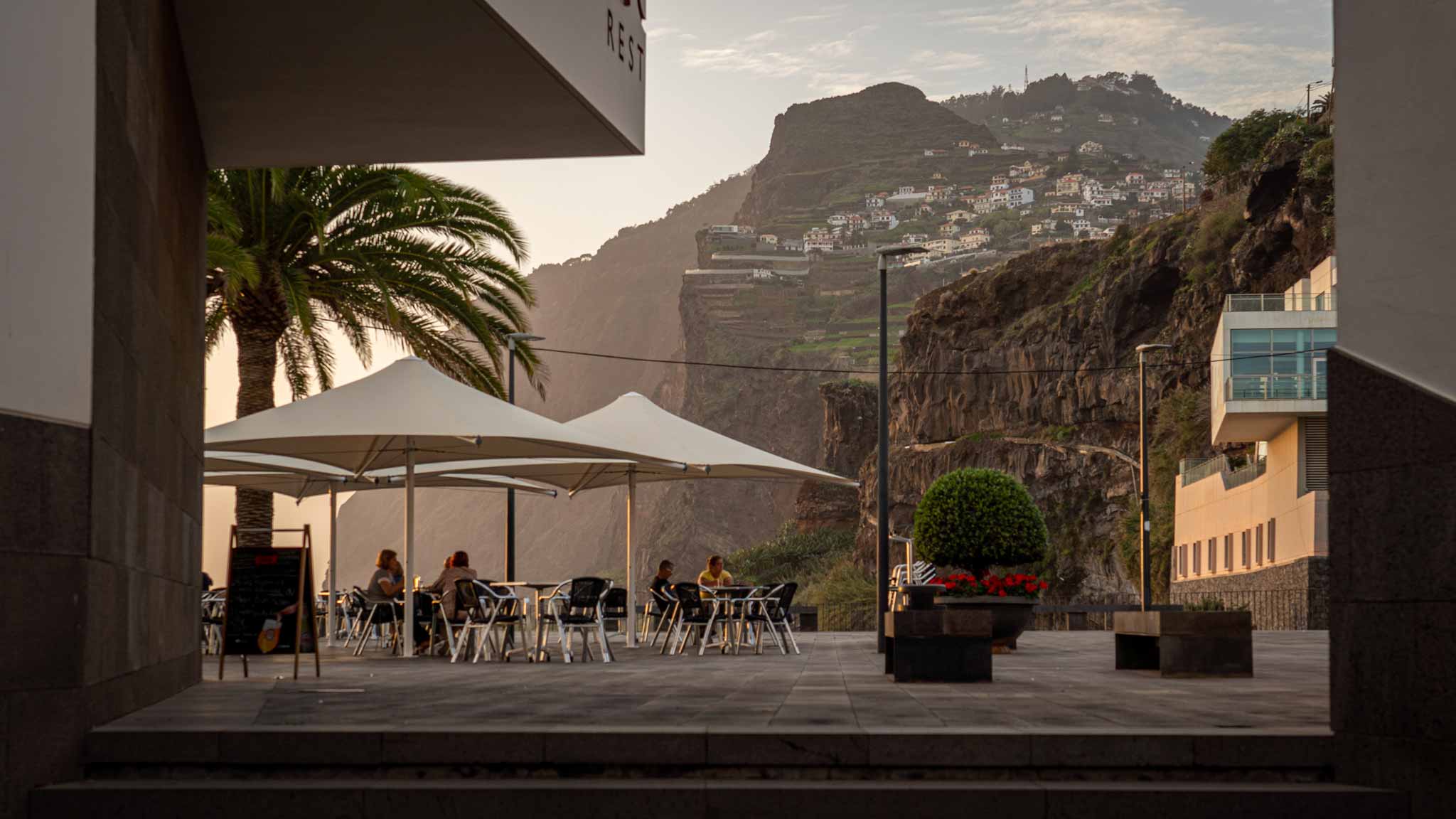 Madeira and Azores
The islands have different rules in place, currently evening curfews in Madeira, travel restrictions between islands in the Azores or Porto Santo (they vary, and are possible but often with testing). You can visit the islands still as a tourist (if you are from an 'approved country'), and it's less restrictive than the mainland, but most people will require a PCR test.
In Madeira, this test can be done on arrival for free and then you will isolate in your room until you get a negative. If you test positive, you will likely be moved into a Quarantine facility until you test negative (some 10 days+ later) so you might be better getting the test before. Madeira have also launched options for people who been vaccinated, or recently recovered from COVID-19 to skip the test – more details on that here at point 3.
Please note there is a decree in place that people arriving from the UK will require a test still for now. Yeah, confusing.
Anyhow, you can check on the Madeira tourism page and the Azores page for more specific details on the islands as they have autonomous governments so varying rules.
Spain road border rules + PCR tests on land borders
While it has been reported recently that Spain will start to require PCR tests from those traveling from France, currently there is no need for a PCR test at the Spain/Portugal border. Please remember though these borders are currently only open for essential reasons (aka work/travelling to your home). The rules do not allow the borders to be crossed for tourism reasons in or out, and only select borders are open at certain times. You can see the current list here.
The land borders are closed for tourism reasons, and people who have flown to Portugal to drive to Spain (and get around the Spanish rules) have been turned away, so it's not worth trying. If you are a Spanish resident or citizen you can return home, if you fly to Portugal to drive to a holiday second home in Spain, expect to be turned away.
The rules on arrivals and quarantine do apply at the land border, so if you would be required to spend 14 days quarantining by flight (such as people coming from UK/Brazil) then you are still legally required to do this even if you get across a land border.
Mask mandate on streets extended to June
The law which requires masks to be worn in public, on streets and squares and anywhere else outside when you will not be more than two meters from another person has been extended until June. Of course, you can take them off when on the beach, doing exercise in nature, or when sat in cafes and restaurants to eat and drink.
Basically, if you are anywhere where you will be within two metres of people (busy streets, in the city) then the rules is wear a mask – if you are out in the countryside and not in a busy place, then they aren't needed. The enforcement of these rules obviously vary depending where you are, I've seen more people being approached by the police since living in Lisbon for example, than when I was living in the Algarve.
Please do keep this in mind if you plan to travel to Portugal this summer, that masks will still be required in these situations until at least July, I know for some people it might be a dealbreaker even though it's pretty standard in most places now.
Portugal Mainland Lockdown Dates
Lockdown is slowly starting to be relaxed, as was announced on the 11th March 2021 through a presentation. While some very small changes have been announced for this week coming, we won't really see any change until the 5th April, and in reality, the 3rd May is the date when we will start to be able to do much at all. It has been floated that tourism will return at this point, but we are yet to hear about for who, any change in test rules etc.
Here is a brief overview of what you can expect on what dates, focusing only on activity that matters from a tourism point of view. Please remember this may change or be delayed if the health service alongside the Government decide too.
April 5th 2021: Attractions such as museums, galleries, palaces etc reopen. Outside terraces re-open for food/drinks for groups of maximum 4 persons with the same hours (9pm weekdays, 1pm weekends).
April 19th 2021: Cinemas and theatres reopen. All shops and shopping centres reopen. Weddings, baptisms and outside events with low capacity numbers. Restaurants and cafes re-open with now 6 people outside per table, or inside up to 4 people per table (closing times slightly change, 10pm on weekdays and 1pm weekends). Border may re-open with Spain, but yet to be confirmed. *Changed – now some regional variations
May 3rd 2021: All dining options now open with normal trading hours, up to 6 people per table inside, or 10 people per outside table. Other events start to resume with defined capacity numbers. Tourism may officially re-open, but yet to be confirmed. *Changed – now some regional variations
You can read more about this on the official website in Portuguese.
What tourism rules can we expect from May (maybe June)?
Firstly, it's important to understand we don't know yet which countries these rules will apply for. For example, when they say 'Vaccinated travellers' we don't know if they mean those from countries already allowed to travel here, like the EU, or if it will be opened up to travellers from say the USA who have Vaccines – I will update this when we know more.
Madeira have already come out and announced that they will be opening their 'GreenLane' travel arranegements for those who have have full doses of the Vaccination, thus meaning they aren't required to provide a test. For others, you can either 'GreenLane' on arrival with a PCR test result, or take a test on arrival and quarantine until results.
There is still some debate around whether the Vaccine stops people being asymptomatic carriers of COVID, so I expect this to be reviewed in time. As we won't hit herd immunity in Portugal until much later in the year, it does seem a little concerning to me that people may still bring in the virus and transit it locally – but lets see what the science says on these as results from the likes of Israel come in.
For the mainland, it was admitted to the BBC by our Tourism Minister that something similar would likely happen for the mainland, such as either a test, vaccination certificate, or proof that you have recovered from COVID-19 in the last 90-days and have antibodies. This is all still to be confirmed, but it's imagined that by the time the UK opens for travel from mid-may, that Portugal will allow in visitors.
In the old updates below you can get an idea of what the situation was like last year in different kinds of businesses.
Where to get a test in Portugal if you need one to travel home
Right now airport testing isn't set-up for out going flights and the National Health tests in Portugal should not and can not be used for this purpose. These testing facilities at airports and drive throughs need a referral – as such you'll need to book your test with a private company, and these in Portugal in general cost around €60-€100 if you are having a PCR test. Every test I've had in Portugal has come back within 24-hours, however to be safe I'd advise booking it as close to the 72-hour time limit as you can.
In terms of which labs you can get tested at, the company I used when I travelled to The Azores have various labs across the country, even some small towns. Joaquim Chaves is the name of the company, and for most locations you can book a time online, or by email – you can find a list of labs and book directly on the link here. You'll see that it is very busy, as they also serve the National Health Service, however you will not have the referral as a visitor so will be charged.
Other companies like LUMILABO and AVE offer paid testing – this list of mainland approved testing centres as supplied by the Madeira Government is handy (ignore the fact its free for enterign Madeira, and just use it as a tool/list of labs) as you can see a list of labs with contact details so you can contact them directly to book/pay for your test if required to travel back to your home country.
Please not if you don't have the test certificate before travel, the airline is likely to refuse you transport as they will be fined. For the best advice on this please contact your airline, but also the UK Government who manage these rules.
Anything below this point has not been updated since early December and as such may be out of date.
I will do a full update of everything in April when we get more news, but for now please seek official resources for the most recent information. Below here you can see what the rules were in place when tourism was open, and get an idea of what to likely expect in Summer 2021 regarding Portugal coronavirus travel restrictions.
Madeira Trip Report
My trip report from Madeira, when I visited in November and December, can now be found here.
What I will say though, having sadly seen some tourists come here and think the rules don't apply to them is this: travel is not normal right now, and whether you agree or not with the rules being imposed in Portugal, if you are a guest from abroad then it is your duty to either accept and comply with them or don't come. Yes, we are a country with a big tourism and hospitality market, and all safe travel massively helps support that, but we also need to do everything we can to keep our (very delicate) health service from collapse.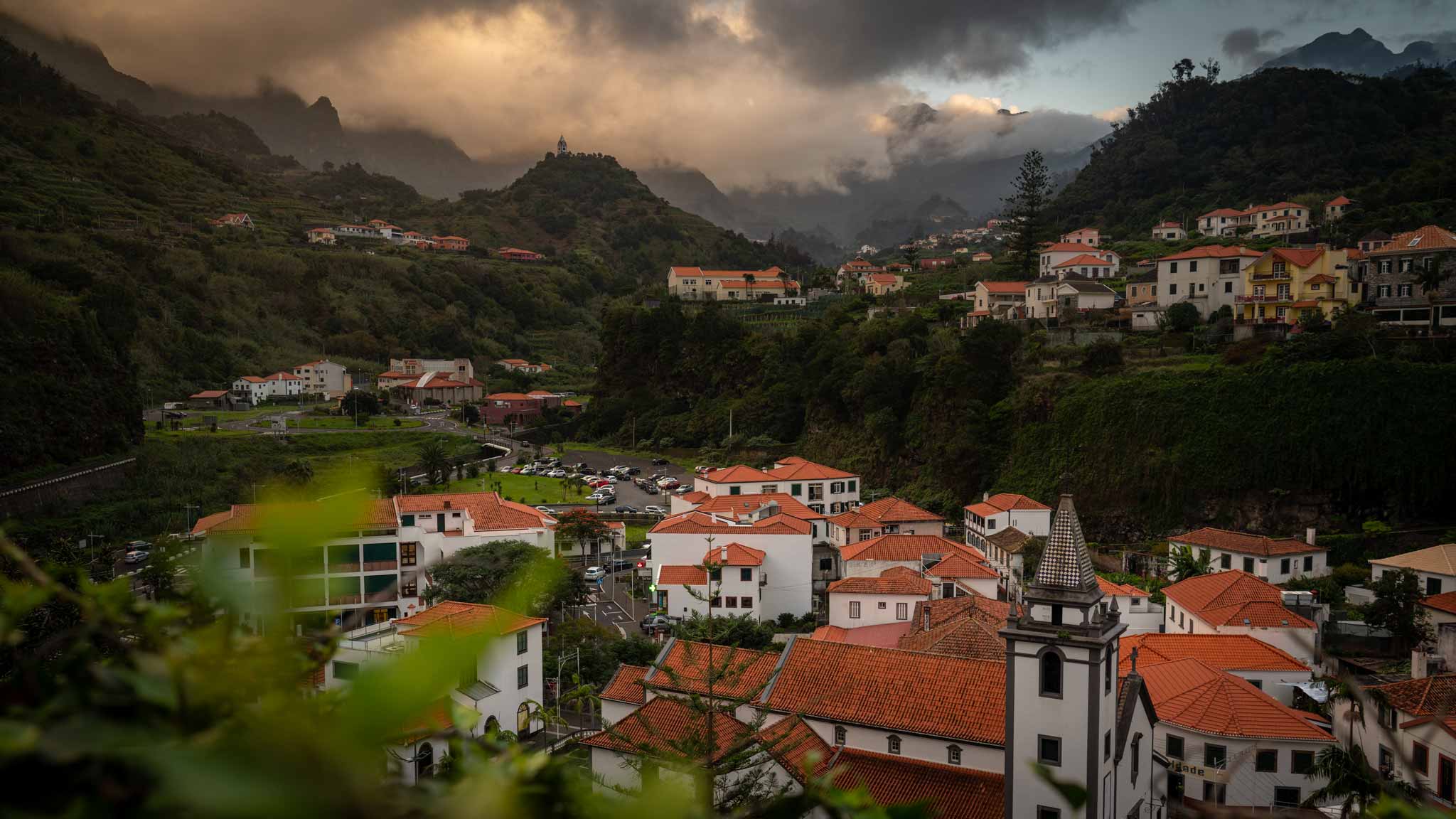 Current Portugal Coronavirus Situation in numbers – November
Our initial lockdown in Portugal was never as strict as some of our neighbours, we never had 100% home confinement like Spain, and could always go outside for walks and exercise even at the height of the Portugal coronavirus restrictions. Sadly, this second wave is bringing many more cases and deaths than we initially saw, so while restrictions aren't as strict this time around, potentially they will be.
As of today, and these figures are updated daily on https://covid19.min-saude.pt/, we have had 204,000 cases in Portugal since the start of records and 3250 deaths – there are quite striking differenced between the regions, with the islands, Alentejo and Azores recording much fewer cases, so it's worth taking a look at that link as it might help you decide where to travel to.
The current active case number in mainland Portugal is around 85,000.
For the island regions, numbers are very low, but creeping up. Madeira has less than 200 active cases, while in the Azores active cases are 156 active cases and both have testing rules for arrivals which is how they are trying to ensure these numbers remain low – daily updates can be found on https://covid19.azores.gov.pt/ and https://covidmadeira.pt/
Who can currently enter Portugal for tourism?
Note: As of January 2021 no one can enter Portugal for tourism, flights are for essential travel only. These rules below are now out-dated and will be updated when tourism resumes, hopefully in May 2021 – please see updates at the top of the page.
We are open to flights from the EU, UK and EEA/Schengen countries. For travellers outside of these nations, there are restrictions in place at a top-down level from the EU, for the EU and Schengen external borders.
Please note, some countries within the EU however, have border controls in place for other countries in the EU as part of the emergency situations that allows them to do so. As such, some flight routes might not be running. Please check alongside who Portugal is allowing in here, with your local government travel advice to see if they have any internal rules preventing travel to Portugal.
The EU/Portugal announced a set list of countries from outside the EU are able to also enter the EU Borders, however these change regularly it seems, and each country can adapt to their own needs. The only certainty for entering Portugal right now as a tourist, is from the EU, EEA, UK countries.
Currently (14/11/20) these on the additional list are Australia, China (including Hong Kong and Macao), South Korea, Japan, New Zealand, Rwanda, Singapore, Thailand and Uruguay.
Please note, flights in doesn't mean you can come on them as a tourist – While we do have flights coming in and out of Portugal from some destinations outside of the EU that aren't on the entry list, such as the USA, and mainly the Portuguese speaking communities of Brazil, Cape Verde and other nations in the group, these are running for residents that need to travel for an essential reason between the countries, not for leisure tourism right now. There are testing requirements for those coming from these countries as essential travellers, while the EU flights don't require testing for the mainland.
USA Citizens
From the USA, there has been some conflicting reports, and that people have travelled recently to the EU. Following these new, stricter arrangements that went live in July by the EU Borders, while there are reports of people getting around the situation via the UK or Croatia, honestly I'm not sure why you would try for tourism right now – the whole continent is pretty much locking back down, and it really does not seem worth the hassle for a leisure trip. We are, as a continent, for the most part becoming a hot-bed of Coronavirus cases again too!
Travel from the UK
The FCO travel advisory for Portugal (mainland) is now in place, meaning travel insurance will be hard to come by (however the Portugal travel insurance programme does cover this it seems), but for the Azores and Madeira, there is no travel advisory, and an air-bridge in place, so you can travel directly from the UK to either Madeira, Porto Santo, or any of the Azores (if a direct flight) with no problems, no quarantine, and no insurance worries.
The mainland of Portugal (Lisbon/Porto/Algarve etc) is not on the Air-bridge list so quarantine is required when you return to the UK – I did this myself in September when I went to visit my family, 14-days inside is not fun.
Cruises
Cruise ships docking and disembarking is currently banned, although with the industry on pause, I expect this to continue for some time, at leats until May 2021.
Portugal coronavirus entry requirements, rules, and airport procedures
Note: As of January 2021 no one can enter Portugal for tourism, flights are for essential travel only. These rules below are now out-dated and will be updated when tourism resumes, hopefully in May 2021.
So, if you are eligible to travel to Portugal right now based on the criteria and countries detailed above, what are the rules for entering, and also when you arrive?
Well, these can be broken down by region, as follows.
Mainland Portugal
The mainland of Portugal is the majority of Portugal on the Iberian Peninsula, next door to our lovely neighbour of Spain.
Currently, there is no quarantine, or testing on arrival for mainland Portugal related to coronavirus restrictions for tourists from allowed flights.
If you are arriving from a country that is on the essential travel only list (for example USA/Brazil) in which case you will need to test before flying, or perhaps can request a test on arrival – please check with the SEF border office to confirm. For the purpose of below, I will focus on EU/approved for tourism incoming passengers
Here is what to expect at the mainland airports (Faro, Porto and Lisbon) from friends and people I've spoken to that have travelled – keep in mind who is allowed to fly into Portugal, from that section above.
Firstly, the flight might be completely full or rather empty – I've heard reports on both. Just don't expect empty middle seats or social distancing on the flight, it's basically impossible. You will be wearing a mask, an N95 or high-quality one that filters more particles will likely be more helpful in compact spaces like this, although I offer no health advice on this. Bring sanitiser to keep your hands clean, and wash your hands before boarding, and on arrival. Masks with vents are not allowed on most airlines now as they let particles out.
Mask medical exemptions: Recently I returned to the UK to see family, and then flew back. In the UK I noted you can self certify if you don't need to wear a mask, with something printed at home such as a badge (not sure exactly the method). In Portugal, this is not accepted, and you will need a medical document detailing why you are exempt. On my Portugal Ryanair flight back, passengers were not accepted without a mask or these self-printed badges, and given the option to wear a mask for the flight, or not take the flight. This was also because entry to the airport in Portugal would have required a mask, or a medical note, and now with these new rules it is even more important to ensure you have the relevant documents.
When you arrive in Portugal, the flight numbers in and out are heavily reduced, so social distancing in lines is much easier. In theory, you will have filled your information in on the flight, and these documents will be collected by the airlines.
There are heat camera sensors at all the airports now, so temperature checks are being done even if you don't notice them. There are SEF (border agents) monitoring these, and if you flag up the heat sensor, they will take you aside, and potential tests and quarantine will follow. Yes, some people who carry COVID-19 will not have a temperature, but this is the current situation.
Please see following section for rules within the country.
Both Madeira and the Azores have autonomous governments, and as they have both had very low COVID-19 rates, they are keen to keep it that way.
Madeira
Here are the brief key points of what to expect on arrival/flying, and the requirements:
It's recommended to do a test 72-hours prior to travel, and receive a negative result. Although this can be done on arrival instead however it will slow down the process.
I highly recommend if you are travelling from the Portugal mainland that you take a FREE PCR test before your flight, with one of the labs that Madeira have authorised – the contact details for these can be found here.
Before travel, you must complete the health form on https://madeirasafe.com/ – whether you have a test result or not.
On arrival, thermal screening takes place, and those who have already completed the test prior to travel will show their bar-code and be straight out – it literally took me two minutes from collecting my luggage.
For those needing a test, a free test will be provided at the airport. It will take about 12 hours before they ring you with the results, during this time you must stay in isolation at your accommodation – I saw in my hotel they were asking people for test certificates, and any without had ISOLATION marked on their door and delivered room service.
If the test is negative, enjoy your holiday, and keep the app on your device, otherwise you may be check in on by telephone – this is when the problems come.
If you test positive: Previously, Madeira was paying for the quarantine costs, now you will pay for them at around €100 a day at the government nominated health hotel – where you will get further tests and continue your trip when a negative is obtained. While rare, there have been cases when this has gone on for weeks, I saw a news report of someone in week five of isolation, even though all the rest of his group tested negative and had long returned to the UK. This is why I 100% believe testing before travel is better for many reasons.
The Azores
I spent a few weeks in The Azores (Pico, Sao Jorge, Faial) in September and it was lovely. The testing and management of the situation are great there, so you feel like you can kinda forget this strange world for a bit.
Very recently, as reported by RTP on 13th November The Azores have announced they will now require ALL visitors to test negative BEFORE travel – within 72 hours before travel, not offering people tests on arrival as they previously had due to an increase of people arriving with a positive result. This is very new news, and I can't even find it updated on the Azores Tourism portal yet, so it's certainly something to maybe check yourself if you are travelling soon.
Here are the brief key points of what to expect on arrival at any of the airports, Santa Maria, Terceira, Pico and Faial (from outside, not between – you could move between the islands with a negative test results, however may need a second test, see below) – there has been news reports that movement between islands may be being limited.
If you are travelling from mainland Portugal there are many places you can have a FREE PCR test prior to travel, as supplied by the Azores Government – find the full list and contact details here.
If you are staying longer than 7 days in the Azores, you can enjoy your holiday with the negative result, however you will have to complete another test, on the 6th day AFTER your initial test, and have another negative result. You will be provided with details of the local county health services to arrange this with.
If you test positive, you will have to quarantine until you receive a negative result on another test.
If you refuse the test, your other options are to stay in isolation until you get the next flight available out of the islands, or take a 14-day quarantine in a dedicated isolation hotel, with the full cost being on you.
You pay for your 14-day quarantine if found positive, but both the test on arrival and the second test if needed will be free.
Clean and Safe Portugal Initiative
Portugal introduced its own 'Clean and Safe' protocols very early on in the game, which also meant they were the first country to receive the 'Safe Travel' stamp by the World Tourism Council.
The Clean and Safe stamp and coronavirus protection rules in Portugal are covered in-depth on the Visit Portugal website which lists all the requirements for different types of business, and you'll see the stamp on a lot of businesses booking pages.
The stamp basically is given to any business that is meeting those defined health and safety requirements and COVID-19 precautions as defined by the Portuguese health authorities. Having travelled to many places now in the country, it does seem most places are following the rules this implies.
While there is a criteria to meet, and online training, especially focused on cleaning and hygiene to follow, businesses certify and then have inspections, randomly, afterwards to ensure the standard is met.
A website, dedicated to Clean and Safe has now been launched at https://portugalcleanandsafe.com/ where you, as a visitor, can search for a business, check they have the stamp and see the measures they have put in place.
Most importantly you as the visitor can leave a rating on if the business met the criteria for clean and safe. This helps to keep businesses accountable to their stamp, as poor ratings will see them removed, or re-inspected.
There looks like an option to search a map, and see local businesses who have the stamp is in testing right now too.
Portugal Health passport and dedicated COVID Portugal Insurance
Portugal has launched two products this year, specifically for visitors and providing coverage in relation to health and COVID-19.
The first is the Portugese Health Passport – you can read the details here but there are various packages of healthcare options available for you while here, in private hospitals and I believe this was actually developed for general health tourism not just COVID-19, but has become more well known due to the current situation.
There is also a dedicated Portugal Travel Insurance which includes COVID-19, which you can see more about here and might be worth considering if you don't have any Coronavirus cover with your usual insurer – I haven't looked into it much, so please do review if it's suitable for your needs before purchasing it. It does however seem to offer insurance even if your home country advises against travel, so for example the UK FCDO advice might be mitigated with these policies. As always, do your own homework and certainly have insurance travelling in these times.
Portugal and the Islands COVID-19 Rules
There are essential four sets of rules right now. The Madeira/Porto Santo Rules, The Azores Rules, and then Mainland Portugal High Risk Rules, and Mainland Portugal General rules. I'll detail these below:
*Please note, as of late November 2020 there are four tiers to these rules, slightly varying on the below – check with website for the most recent restrictions by area: https://covid19estamoson.gov.pt/
Mainland Portugal General Rules
This applies to about 20% of the country right now, the areas not deemed high risk. From a tourism point of view, however, this doesn't leave many of the more popular spots for winter holidays. A few regions in the Algarve are included, and you can check on this website which category each area falls into.
Possibility of temperature checks, or covid testing, in certain situations.
Masks are now mandatory to be worn on the street outside in Portugal, with the exception of those with medical certificates (self-certification is not accepted in Portugal) and those under ten years old. The law comes with fines of between €100-€500. The rule applies when the 2-metre rule can't be observed, so for example busy shopping streets, or any street where you will pass people they need to be worn – but if you are on small side streets or in nature, basically where there aren't people around, then they don't need to be worn.
Visors in Portugal are not accepted as mask substitutes.
Social distancing rules in place in all aspects of life of 2 metres
Fines are in place for those flouting the rules
Gathering numbers are limited (10 persons max)
No alcohol to be consumed on public roads, bars with alcohol rules between 8pm – 11pm depending on local council rules.
Restaurants to close by 11pm
Mainland Portugal High Risk Rules
This applies to about 80% of the country right now, the areas deemed higher risk. From a tourism point of view, this includes a lot of the places tourists would be visiting – Lisbon, Porto, Coimbra, Lagos, Faro, Albufeira, Portimão (Praid da Rocha) – as you can see, most the popular tourist destinations are included. A few regions in the Algarve aren't included, and you can check on this website which category each area falls into.
These restrictions will be reviewed every two weeks, both the restrictions themselves, and the regions they apply to.
That said, the restrictions just now only have the biggest effect on Saturday and Sunday afternoons, with the rest of the week offering 'normalish' situations. So, in theory, you could do more stuff in the week and then just stay in enjoying the hotel facilities on the weekend.
All of the restrictions as above for mainland Portugal, either stricter or plus:
Curfew between 11pm – 5am Monday – Friday (there are exceptions, but most won't apply to tourists – you must be inside unless seeking medical support for example)
Curfew between 1pm – 5am on Saturday and Sundays there are exceptions, but most won't apply to tourists – you must be inside unless going to buy groceries, walking for exercise, leaving the country, or seeking medial health – restaurants can still do takeaway deliveries)
Civic duty to stay at home (this is a bit confusing for tourists, as it's not so much an order to stay home, but saying staying home is the right thing to do unless you are out for a specific reason)
Circulation is allowed to get goods and services, exercise and walks outside, visit to cultural facilities, events and attractions
Shops closed by 10pm, restaurants closed by 10:30pm and max tables of 6 people
Max group sizes of five persons except same households
Madeira and Porto Santo Rules
There are a few general rules that apply in most ways of life in Portugal right now, listed below. For particular activities and places, see the relevant sections below. This covers the islands of Madeira and Porto Santo. Testing requirements are detailed in the previous section.
Masks are now mandatory to be worn on the street outside in Portugal, with the exception of those with medical certificates (self-certification is not accepted in Portugal) and those under ten years old. The law comes with fines of between €100-€500. The rule applies when the 2-metre rule can't be observed, so for example busy shopping streets, or any street where you will pass people they need to be worn – but if you are on small side streets or in nature, basically where there aren't people around, then they don't need to be worn.
Visors in Portugal are not accepted as mask substitutes.
Social distancing rules in place in all aspects of life of 2 metres
Hand sanitising
Some limits on events and nightlife, for example it was recently announced nightclubs must now close, with restaurants closed at 11pm and bars by midnight.
The Azores Rules
This covers the nine islands of the Azores. Some of these islands have higher risks, and more stringent rules, but for the most part they are the same minimum throughout. Testing requirements are detailed in the previous section.
Masks are now mandatory to be worn on the street outside in Portugal, with the exception of those with medical certificates (self-certification is not accepted in Portugal) and those under ten years old. The law comes with fines of between €100-€500. The rule applies when the 2-metre rule can't be observed, so for example busy shopping streets, or any street where you will pass people they need to be worn – but if you are on small side streets or in nature, basically where there aren't people around, then they don't need to be worn.
Visors in Portugal are not accepted as mask substitutes.
Social distancing rules in place in all aspects of life of 2 metres
Hand sanitising
Some further limits on bars and nightlife on some of the more at risk islands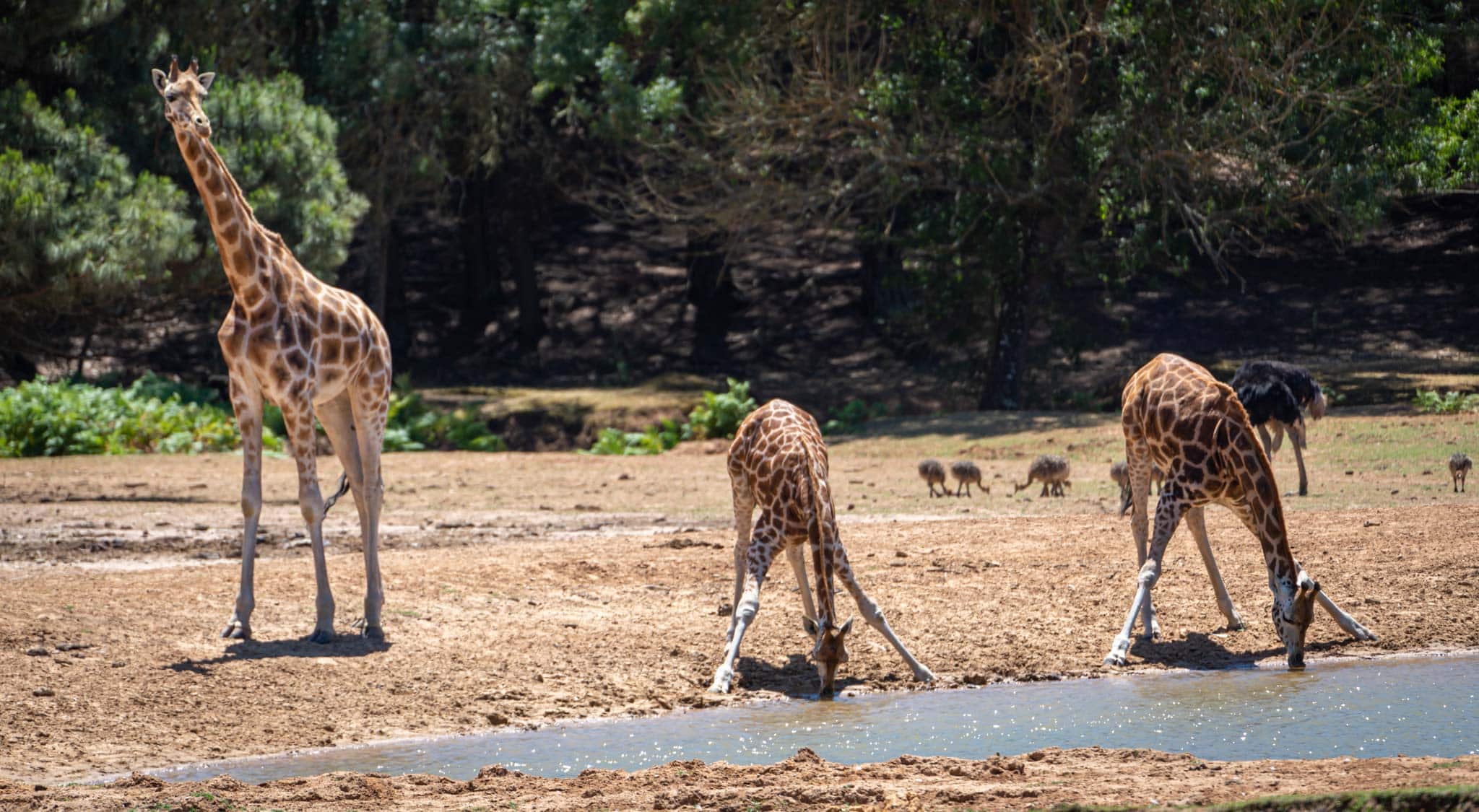 Destination – Where to travel based on coronavirus restrictions in Portugal?
Honestly, and it pains me to say this as a lover of Portugal and the tourism industry, especially seeing how many people and businesses are suffering, but I really think travelling to mainland Portugal right now is verging on a bad idea.
Madeira/Porto Santo and The Azores – with their testing requirements, and low cases numbers, are the safer and wiser choices in my opinion , and being closer south have warmer days too.
With curfews being announced in the mainland, and potential lock downs looming, I can't in good faith recommend a cross-country trip right now, and even city-breaks might be a bit restrictive.
That said, there are parts of the country with much lower risks, the bottom half, Alentejo and Algarve, so these would be the better option for me. Pick somewhere with big beaches or nature to enjoy, and a hotel with facilities incase a curfew is announced, and save that dream Portugal trip for next year when things are hopefully back to normal.
Things to consider before booking or travelling to Portugal in 2020
The first thing to consider is are you allowed to enter the country, keep an eye on the rules of countries who can enter Portugal, and also the Schengen zone, using your local countries travel advisories, EU and destination countries pages – information can change very quickl – I'll be honest that the communication and finding the right information for this is a bit of a mess for those outside the EU, and the information in Portugal can often take a while to be translated.
Are you prepared to adapt? This one certainly isn't limited to Portugal, as we will see many countries change and adapt their rules over the coming months as the situation changes. Booking last minute will help, being prepared with free cancellations if needed, and perhaps having to change the region you stay in. No one fully knows what the future holds, so any decision has to be one you feel comfortable with.
Also, keep in mind some airlines are still continuing to cancel flights to countries, even when they have reopened for tourism.
You'll also want to consider where to go based on case numbers, how to get around, where to stay based on what you feel comfortable with and so on, I'll cover these in the trip report below.
Also, if you don't want to play by the rules here, such as wearing masks, and intend on being difficult, argumentative, and cause problems – then don't come. I've seen the rare visitor from countries where masks aren't required arguing about them, please don't be this person and just respect the local rules.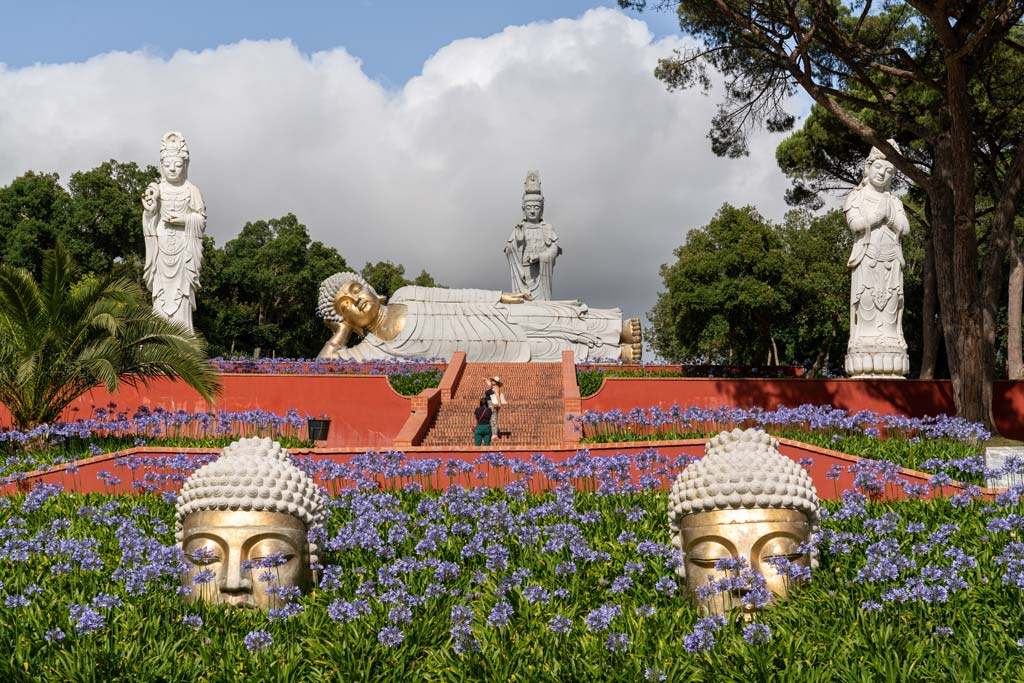 Getting around – what are the public transport Coronavirus restrictions?
New curfew – Please note, with the new weekend curfews in main parts of the country from 1pm, many long distance trains and coaches are cancelled during these times, as there is mandatory home confinement for everyone, including tourists.
Cars – As I said above, road-trips and private car rentals are likely the best way to move around the country at the moment. If you are in the same household, i.e. travelling together, then you can have the car at full capacity. Supposedly masks are required, but I think this is more for if you are sharing a car with other people not in your household.
Taxis – are operating, with the front seat empty and a reduction of capacity in the back (assuming no middle seat use). There isn't much clarification on these, but both the taxis I've taken lately in the Algarve had screens between front and back, and the driver sanitised the handles when I left both inside and outside.
Buses /Coaches- On the main long distance bus network, powered by Rede Expressos – they are running services again, with a capacity reduction and some seats blocked out. When you book online, it will automatically allocate you a seat from the front to the back of the bus, however you can change your allocation. If you are travelling solo, you'll see there are some seats blocked out – as such, I personally always choose a seat towards the back, next to a blocked out seat, so I know I will be travelling with no one next to me. Sometimes, of course, these seat arrangements change if the vehicle has to be substituted.
Trains – For the trains, run by CP, these are still running, and they offer some Coronavirus precautions on their website although don't mention anything about a reduced capacity. Officially the latest from the government was all public transport operates at 2/3 of capacity, so unsure if the rule has been changed, or just not detailed on the CP website.
While on longer distance trains, where seat reservations have always been mandatory, there are some reports of commuters train, like the local lines into Lisbon, where social distancing is near impossible and crowds are forming. Even with all services running, there simply aren't enough extra trains to be put on to minimise this. Alternatives, like varying work hours, and bus routes, are now under consideration. For the most part, these train routes won't be used by tourists anyway, and if you are going to use one, say to visit Sintra or Cascais, simply avoid the main commuting hours.
Domestic Flights – My flight with Air Azores from Lisbon to Pico was very well managed, the crew did mask checks throughout the flight, de-boarding was done by row, and it was as best as a flight can be while wearing the masks which isn't comfy lets be honest. Please note, there are no requirements in Portugal to keep the middle seat empty but if you're gonna be a stuck on a flight with people I'm not sure what difference that makes. You are reliant on the air being circulated and going through the HEPA filters – which should do a good job of clearing any virus particles research has shown.
Masks – Please remember masks are needed on transport, and outside on stations and any busy streets now, but of course, there will always be some level of transmission risk in enclosed spaces regardless of what COVID-19 measures are put in place in Portugal or any country.
Hotels, private rentals, camper van laws and guest-houses – whats the situation?
The Safe and Clean initiative mentioned above mainly applies to accommodation in my eyes, as this would be my biggest concern in terms of Coronavirus in Portugal, and limiting my contact. There is no rule on occupancy limits for hotels, but the other rules must be followed – below I've highlighted a few examples of places I've stayed – and what procedures were in place.
Wild camping and camper vans
This is important, as many people have decided to live the van-life this year to move around and avoid restrictions. In Portugal, wild camping by tent or camper-van is illegal. Yes, you may have seen people doing it all over social media, and that is because while it is illegal, it is generally tolerated and the police are unlikely to do anything unless a complaint is made.
In these strange times though, things are different. With the curfews and stay at home bans, if you are moving in a vehicle at a police checkpoint and can't show the accomodation details you are moving to, there will be fines and problems. Previously, in the last lockdown, most (found) wild campers got moved to official camp sites where they weren't allowed to leave or circulate. So, with potential lockdowns on the horizon again, please keep this in mind – also incase road borders close between countries.
If you haven't booked with AirBnB before, you can get up to €40 off your first booking: by using my referral link here.
For sure, this year Airbnb and villa rentals will be popular, as people will want to have more private spaces. I've stayed in different types of properties in the past month and will give my experience below.
Hotel: SANA Sesimbra – This hotel is perhaps the best advert for the Clean and Safe system I've seen so far, and I was really impressed with the COVID-19 precautions that have been implement, and I'm sure most upscale hotels in Portugal will be doing something similar, especially as SANA are a chain with a few great places to stay in the county. A few things to note:
– Temperature checks were taken at check-in and daily at breakfast
– Timeslots needed to be booked for the swimming pool, and breakfast, to ensure the people limits (it was actually nice to have my 30 minutes with a private pool)
– Dining spaces were spread out by the rules, and the hotel buffet breakfast was replaced by a counter service type thing – I've seen many hotels advertising breakfast in the room included too. Staff were mainly behind plastic shielding walls, such as at reception.
– There were sanitiser stations everywhere, and staff seemed to be constantly cleaning
– Some changes in the room, such as a seal on the door placed by the cleaning team who do the sanitising, which should only be broken by the guest checking in. TV remotes were in covers, so they could easily be sanitised, some robes and slippers were removed to reduce the number of materials in the room to sanitise.
Guest House: Casa S. Thiago do Castelo – Obidos is usually teaming with tourists, but it was very quiet when I stayed last week. How would a smaller, non-chain business follow the rules? Well, for the most part, it was very similar to above, masks, sanitising on entry, breakfast times had to be booked as the dining room is small, so only two groups at a time, we also completed a form the night before so instead of the normal buffer, items were placed on our table.
Private Home: Monsaraz, Alentejo – This was the first place I stayed after Portugal relaxed the coronavirus restrictions in May, and our host was there to greet us with a sanitiser, both for our hands-on entry, but with a spray ready to re-clean any surfaces we asked him to do, and wipe down handles and switches he touched. I did notice the bin in the bathroom had something at the bottom of it though, and while private rentals seem the most appealing as you get your own space, be mindful that in larger hotels and guesthouses with dedicated cleaning teams, they are likely doing a more in-depth job than your average rental host, so you might want to do a bit of disinfecting yourself on arrival.
If you have a communal swimming pool in an apartment complex, the rules state that precautions and capacity levels must be managed, although I'm not too sure what this looks like in reality as they don't usually have lifeguards. People I've asked that rent these places also don't really know, so you'll have to take your own precautions for the most part I think.
Luckily, there are plenty of unique, remote and cool AirBnB options in Portugal – I think my next trip will be to stay in this awesome converted Windmill in Alentejo!
All-inclusive options: I've stayed at one all inclusive on Porto Santo island (part of Madeira) and while I didn't personally take all inclusive, there were maybe 8 other groups there who all seemed to. It worked like breakfast buffets do now, you don't help yourself, but the server behind the counter serves up the dishes for you and everything else like drinks is done by table service.
Hostels: When it comes to hostels, honestly I'm not sure about the situation in the mainland. In Madeira hostel dorms can have occupancy up to 50%. I did have a brief look in Lisbon online, and it seemed most were renting the rooms privately, rather than as dorms, but I can't find official clarification on this – will try and update in due course. Personally, I would not want to stay in a dorm room right now, especially as there are many affordable accommodation options in Portugal currently.
Tourism attractions – are they open?
Most main tourism attractions are now open again, with the usual social distancing and mask-wearing – however the hours are reduced and defined by curfews etc.
Some of the religious attractions, particularly convents which have residents living in them are closed, I found on my recent trip.
Smaller regional attractions were also closed in the Alentejo when I drove through, as were some in central Portugal in my most recent trip last week. Some attractions are also free currently, to limit human interaction and the exchange of cash, as card payments are now preferred, but in Portugal aren't always accepted.
Beaches – socially distanced sun-bathing?
The beach season has ended now, so there are no life guards or monitoring in place. Below are the restrictions from last summer, I'll leave them here incase they are the same next year and this f*!&ing thing is still going on.
The general rules and systems in place are as follows:
– An app, which shows occupancy rates for participating beaches in advance so you can see the best beach near you to visit (search Info Praia app)
– This is dictated by a traffic light system, green, yellow and red – and in some case, as you'll see below, even physical traffic lights!
– Guarded beaches with lifeguards will see the life guars monitoring and enforcing social distancing
– The social distancing of 1.5metres between beachgoers, more on parasols
– Sports of more than two people are banned, excluding water sports
– Parking is prohibited on roads to beaches outside of the car park; they have quite quickly started putting down new double yellows too.
– More rules are on an infographic here: https://www.visitportugal.com/en/node/421175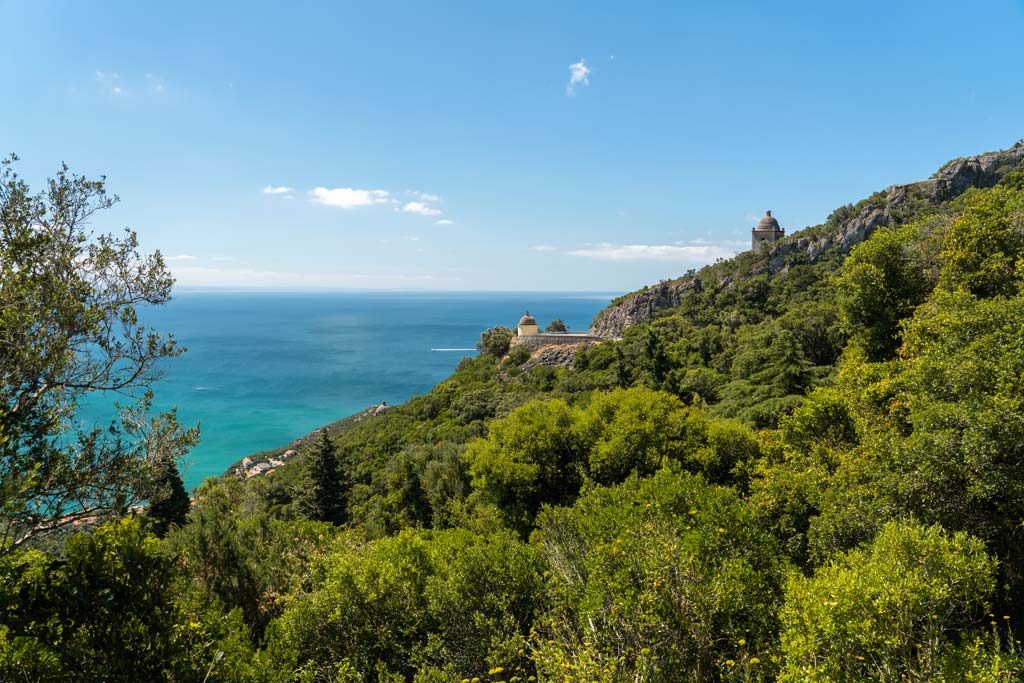 Other resources / links / official websites to keep an eye on…
Here are the places I'm mainly taking my information from, and the news I follow locally. Of course, if you have any questions, please leave them in the comments, and I will reply, and update them into the post.
List of each municipality and the current restrictions (updated every two weeks): https://covid19estamoson.gov.pt/
Clean and Safe website hub: https://portugalcleanandsafe.com/
A handy website with various languages which offers translations of latest rules and decrees:
https://www.safecommunitiesportugal.com/
Current Mainland Portugal coronavirus restrictions for tourists: https://www.visitportugal.com/en/node/421175
Madeira: http://www.visitmadeira.pt/en-gb/useful-info/corona-virus-(covid-19)/information-to-visitors-(covid-19)
Azores: https://covid19.azores.gov.pt/?page_id=5532
Portugal coronavirus airport information:
https://www.ana.pt/en/passenger-guide/what-you-need-to-know/covid-19
Bus coronavirus information
https://www.rede-expressos.pt/en/information
Health service official website with a daily report:
https://covid19.min-saude.pt/
https://www.danflyingsolo.com/wp-content/uploads/2020/06/Obidos-Central-Portugal-119-c-Daniel-Clarke.jpg
1190
2048
Daniel James (Dan Flying Solo)
https://www.danflyingsolo.com/wp-content/uploads/2017/07/blogo-1-300x68.png
Daniel James (Dan Flying Solo)
2021-04-19 01:01:00
2021-04-19 08:32:13
Portugal Coronavirus travel restrictions April & May 2021