7-Day Lombardy Itinerary in Northern Italy (Road Trip or Train)
This website uses affiliate links which may earn a commission at no additional cost to you. As an Amazon Associate I earn from qualifying purchases.
Updated: 9th August 2021
Of the countless times I've been lucky enough to visit Italy, this epic road trip with friends was one of the most unforgettable. What made it so great was that our 7-day trip in Lombardy was actually the second part of our adventure, having spent our first week in Puglia. If you have the time, this split is a great way to explore the country, as you'll be able to experience both Northern Italy, but also the vastly different south of the country too.
During this one-week itinerary in Northern Italy – which I've updated a little bit based on my various visits to the region – you'll visit Milan's highlights, dazzling lakes, cultured cities and plenty more of the best places to visit in Lombardy.
For some, this one-week itinerary might be a bit too fast-paced. If so, you'll ideally stretch it out into a ten-day trip (with more time on the lakes and in Milan) or cut out a stop or two to have more time in the regional capital. For those who want to maximise their vacation days and see as much as possible, you'll find this journey fast enough to feast on many magical moments but slow enough to live the La Dolce Vita.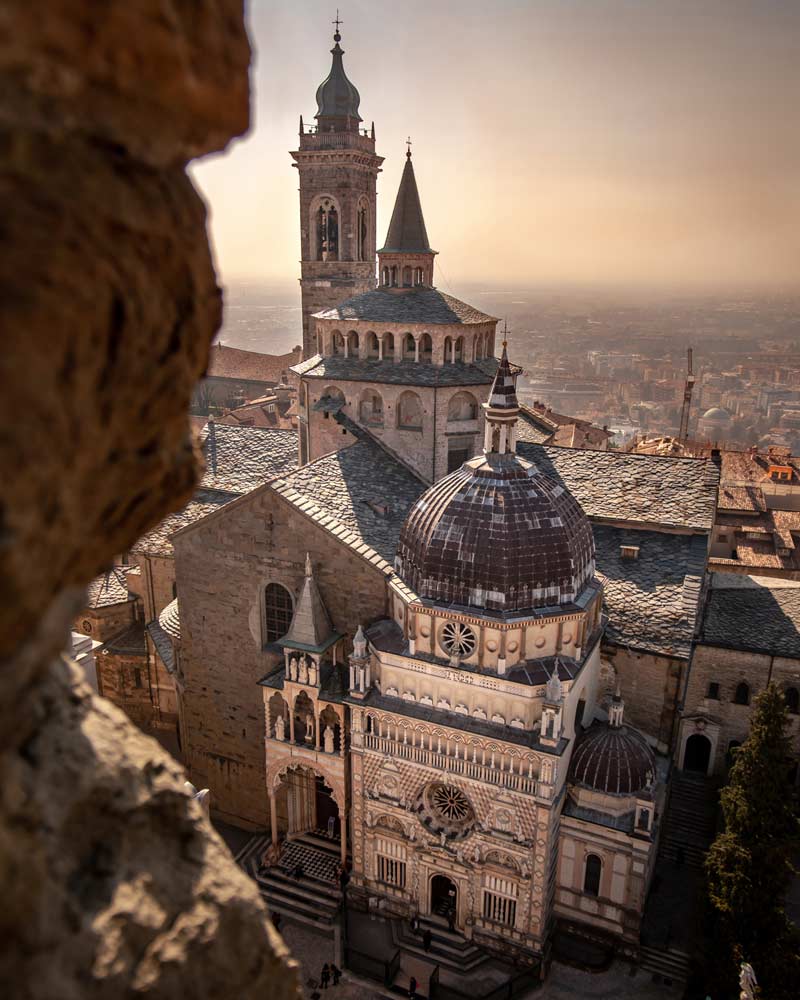 Don't have a car? I've tried to give the best public transport or tour options I can so you can try and do a similar itinerary as possible without driving.
In general, when travelling by train in Italy and Europe, the best value fares are those booked in advance. With a variety of high-speed and slower trains serving Italy, you can usually find the right journey at the right price. I'd suggest searching for routes and tickets before travelling to secure discounts or searching for bus connections on Omio.
Here is an overview of my suggested two-week itinerary in Lombardy; you can find full details, including route, accommodation, and tips on what to see below.
Day One: Milan
Day Two: Milan
Day Three: Lake Garda and Lugana
Day Four: Mantua
Day Five: Cremona
Day Six: Lake Como
Day Seven: Bergamo (or back to Milan) / Travel day
Day One: Travel Day / Fly to Lombardy / Milan
Sleep in Milan
Day one is somewhat of a travel day and will depend on which flight you take to Italy and, likewise, which of the three airports you arrive in, Bergamo, Malpensa or Linate.
If you fly into Bergamo, you might want to see day seven of the road trip and consider visiting Bergamo before heading into Milan itself. I've put all the suggestions for Milan on the second day of this itinerary, so you can spread them out to suit your flight time best.
Where to stay in Milan
There are countless places to stay in Milan to suit all budgets and tastes, so I won't make any personal recommendations as you have plenty to choose from, and I've stayed in so many places here, from great, to awful. I have made Milan a two-night stay on this itinerary though, so you can start off slow-paced.
Day Two: Milan
Total drive time: None | Sleep in Milan
It's no surprise Milan, being the capital of the region and fashion capital of Italy, is the top thing to do in Lombardy. With so much to discover here, you'll likely want to get an early start.
What to do in Milan
I've written about the many things to do in Milan before, as there is a lot of option here. Milan is a city that it took me a few visits to really uncover, as there are a lot of great spots around, so take a pick of your favourites:
The Duomo and Galleria Vittorio Emanuele II are the best-known attractions, but go early morning if you can for photos. There are countless other churches worthy of your time in Milan, such as San Maurizio al Monastero Maggiore, which is one of my favourites.
In contrast, the newer district of Milan, Porta Nova, especially around the Vertical Forest apartment buildings, offers a totally different side of the city, with lots of shopping next to the green park.
The Brera district is one of my favourite parts for restaurants and people-watching; the University Library here is also a bit of a hidden gem. Then, head to the Castle of Milan, which a lot of people somehow miss, and from here, you can walk through the park to the Triennale and the Design Museum.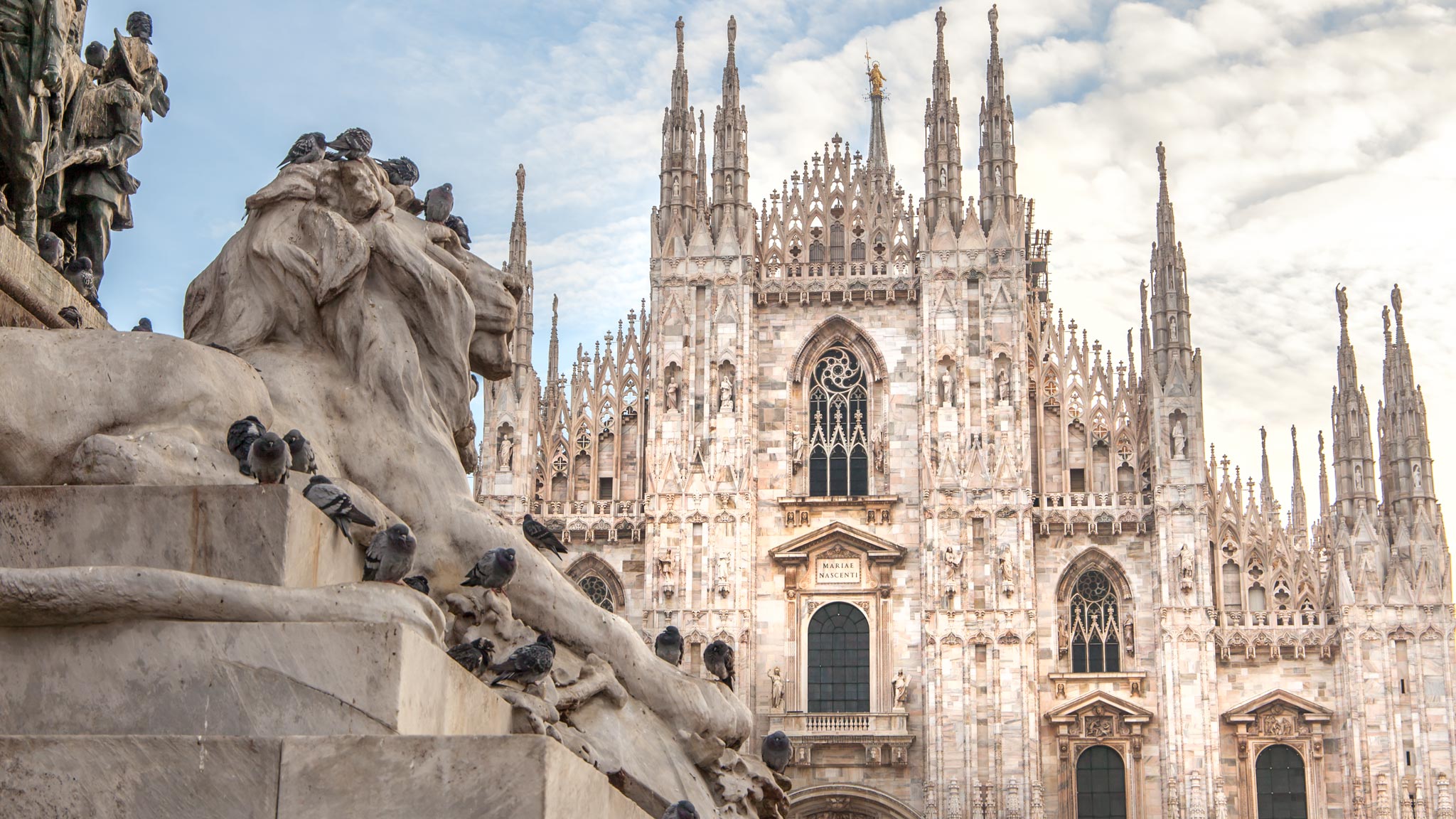 End your day in Navigli, the canal district, to enjoy aperitivo hour, where food and snacks are included with the cocktail of your choice, and in many of the places here – it's a large buffet affair.
There are a few things in Milan you'll likely want to book ahead, such as the tickets for the rooftop of Milan Duomo – or perhaps even skip-the-line fast-track tickets in peak months. You'll find plenty of other tour tickets for sale on sights like GetYourGuide, but for other bits, such as the theatre tour, or even the Duomo if you don't mind the queue, it's usually a bit cheaper to buy there and then.
Prefer a tour?
There are lots of tours available in Milan to suit any taste, but a fun one that we did was the rickshaw tour of Milan, which gave us a bit of free choice with the driver, but also a chance to learn some facts and history at a quicker pace as we weren't staying for a full-blown city visit.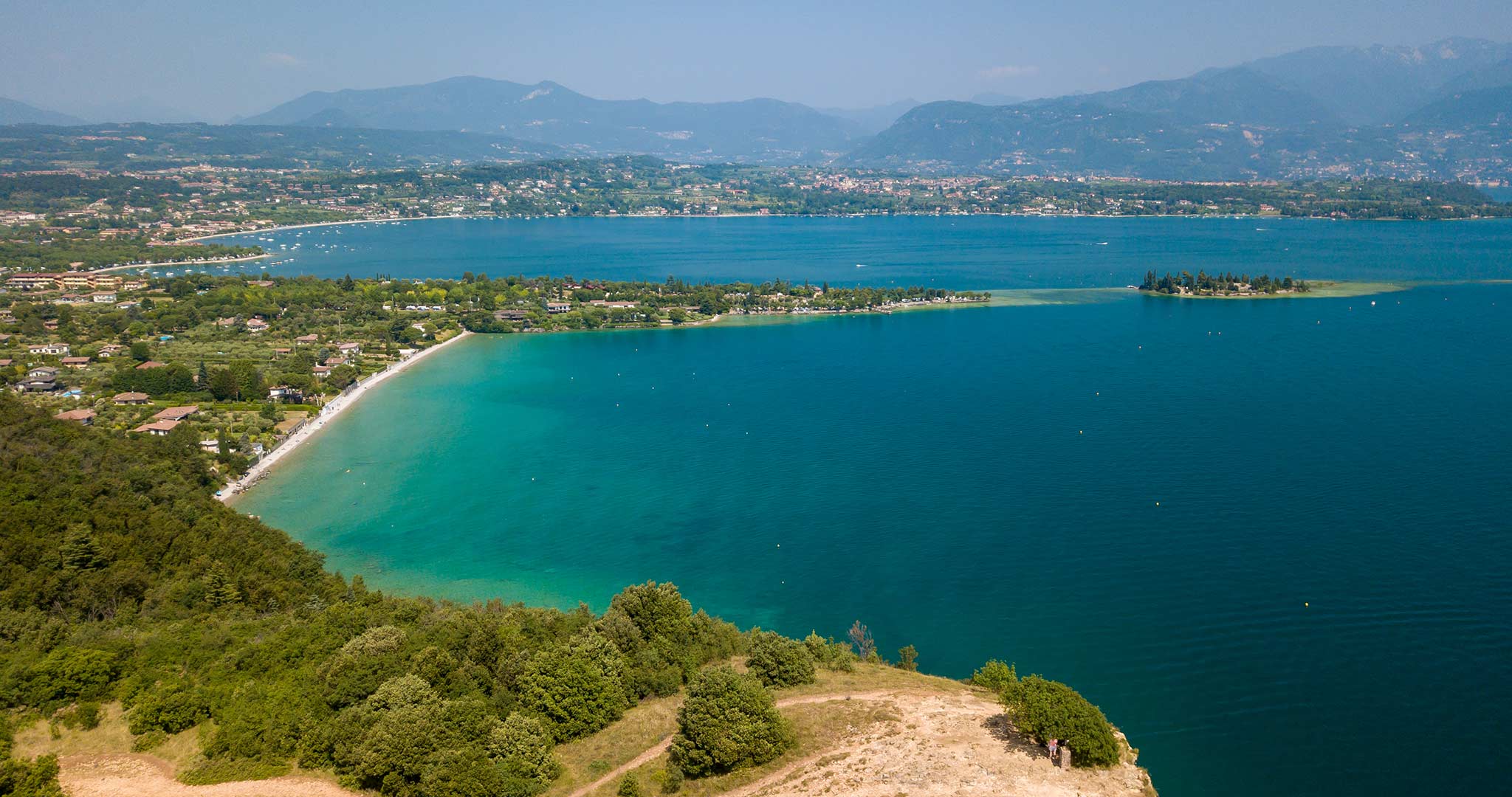 Day Three: Lake Garda and Lugana
Total drive time: 3 hours | Sleep in Lake Garda
After a whirlwind tour of Milan, it's time to escape the busy city life and head to the peaceful shores of Lake Garda. One of the largest lakes in Italy, it actually spans three different regions, but for this Italy itinerary, I'm focusing just on the Lombardy part, which has plenty to offer.
What to do in Lake Garda
Manerba del Garda provides some amazing hiking and beach options, with the clear water lapping up against either practically hidden stone beaches or more sandy shores where watersports are available. For some of the best views, hike up to Rocca di Manerba. We used a local guide, Andrea at Millemonti, who helped us find some of the hidden beaches.
There are lots of delightful towns and villages around the lake, but Desenzano del Garda is not only the easiest to get to but also adorable. Whether you stop here for lunch, decide to make it your base, or spend time exploring the castle and lazing on the nearby beaches, be sure to pass by.
Sirmione is likely the most famous spot on Lake Garda, thanks to the Scaligero Castle, a fortress on the peninsula with some wall remains in the water. There are also lots of lovely but quite expensive restaurants and resorts here, and at the far end of the land are the ruins of an old Roman villa.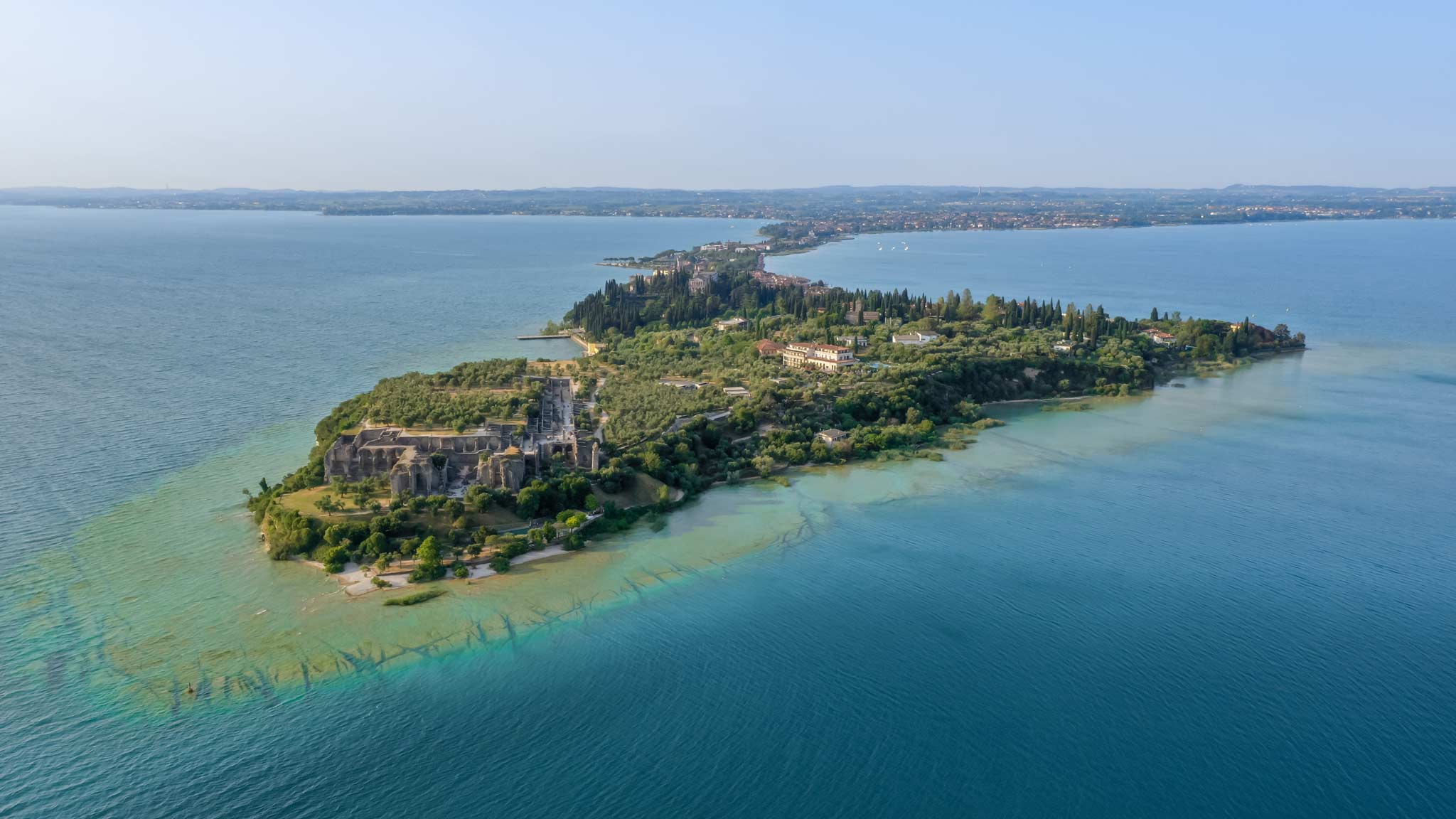 One other idea is to visit Lugana, a wine-producing region by the lake that stretches across both Lombardy and Veneto regions.
We went to Cascina Maddalena to learn more about the vineyard but also to have a local cooking class which was very garden-to-table, and then we all got to eat together family-style, literally with the family, and it was a lovely local experience for what can feel like a very touristed area.
Prefer public transport?
If you are coming to Lake Garda by public transport, it might change where you visit. Trains from Milan to Desenzano Del Garda-Sirmione station take around 1.5 hours, and from here, you have ferries and buses onwards to Sirmione, for example. That said, I found it easy in the summer, but in the off-season, the boats weren't running, and the buses were less regular, so keep that in mind.
Brescia is the principal city here, so a train from Milan to Brescia will also provide other options, such as a bus from Brescia to Manerba del Garda.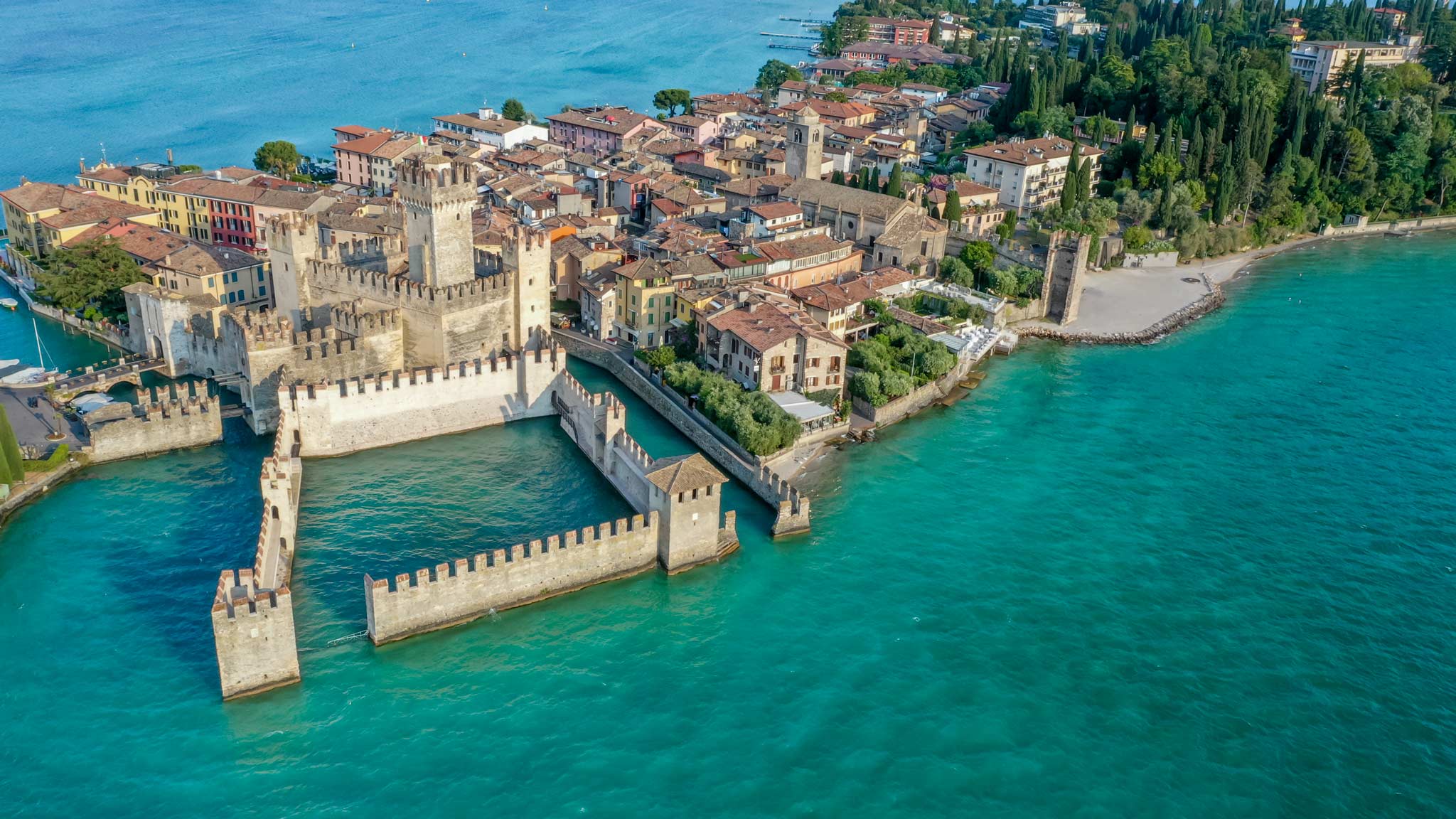 Where to stay on Lake Garda
I've made this another two-night stay, as I personally think Laka Garda is dreamy, and it's somewhere you should relax. Sirmione is, of course, the star of the show, but accommodation is expensive here and books out fast. During this trip, we stayed in basic but welcoming apartments just outside Sirmione called Daisy Guesthouse.
On my previous visit, I stayed in Desenzano Del Garda at Hotel Benaco, which I loved, as there are excellent restaurants and gelato places nearby, and the hotel was nice and fairly priced.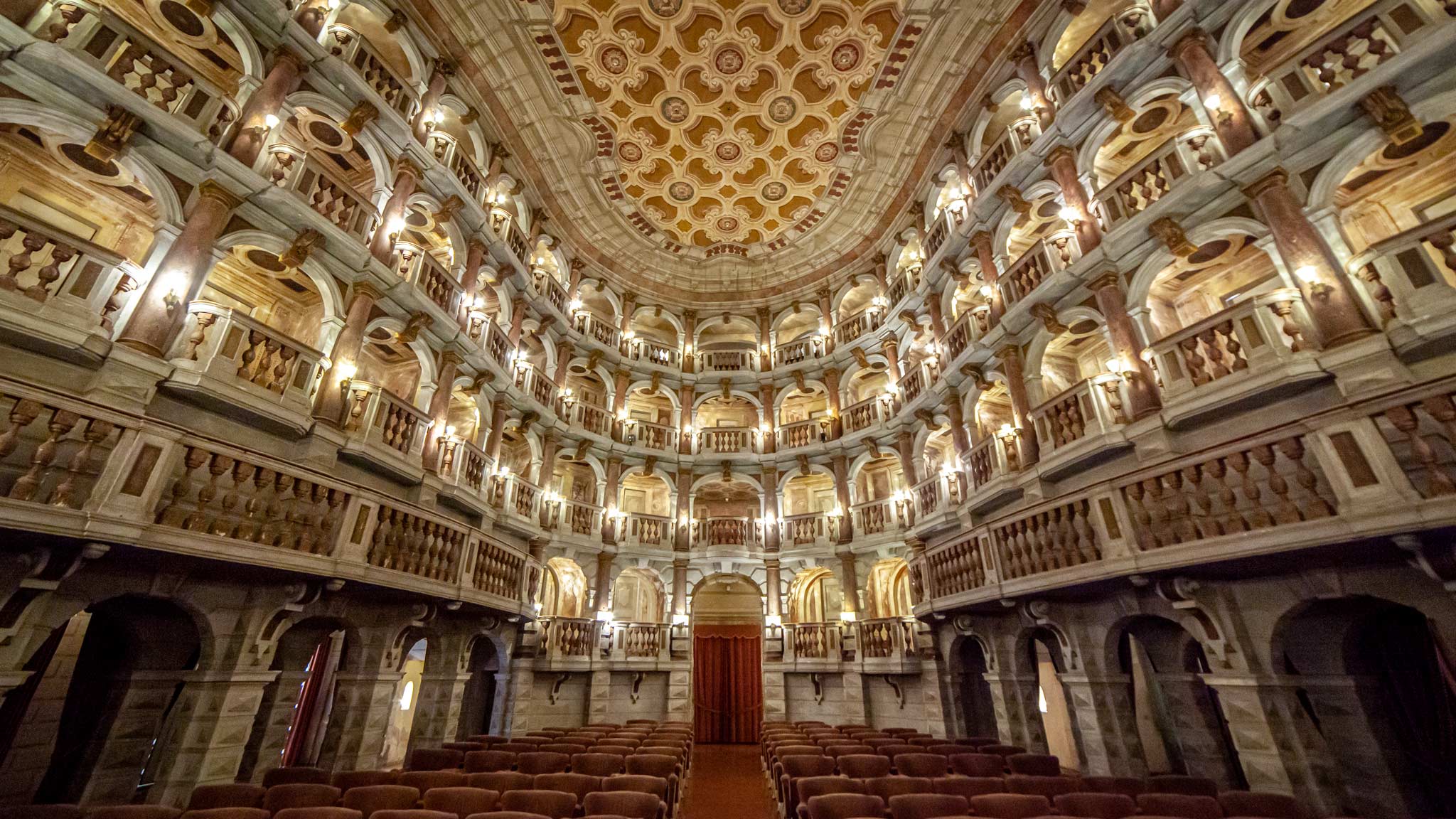 Day Four: Mantua
Total drive time: 1.15 hours | Sleep in Mantua
Wow! What a city, and to be honest, I'm surprised this incredible place is somewhat off the beaten path in Italy as it's a real treat.
What to do in Mantua
Home to the largest residential building in Europe, after the Vatican, Mantua is packed with art and architectural gems.
The city is surrounded by three artificial lakes, one coated in lilypads, and I enjoyed a sunset boat cruise through the lake looking back on the city, which was very serene.
We have to thank the Gonzaga rulers for most of the grand architecture in Mantua, whose Ducal Palace presents some 600 odd rooms. While only some are open to the public, they are an architectural feast with grand frescos and beautiful art; truly, this is the highlight of Mantua.
Impressive and worth a visit is the Palazzo Te (which has nothing to do with the drink), which also boasts some grand halls, and perhaps my favourite spot, the Teatro Bibiena, a true Italy hidden gem if ever there was one!
Lastly, be sure to try the local pasta speciality, Tortelli di Zucca, a pumpkin tortellini we sampled at Ristorante Tiratappi, which has a lovely outside deck (spray for mosquitos advised in warmer months) and was where Charles Dickens stayed in Mantua.
Prefer a tour?
If you are looking for an expert on Mantua to help you discover the best of the city, then Lorenzo Bonoldi is the man you need and runs Visit Mantua tours.
Prefer public transport?
If you get back to Brescia, you can hop a bus to Mantua, but the easiest option might be a train from Desanzo del Garda via Verona. If you're planning to travel by train, I'd suggest learning at least the more famous Italian place names and their pronunciation – for example, Mantua is actually Mantova in Italian – to ensure no confusion when buying tickets or listening out for your stop.
Where to stay in Mantua
I loved where we stayed in Mantua, the hosts were so welcoming, and with just a few rooms in the accommodation but also lounge and dining space, it was super spacious. The rooms were also a good size, and you could see the history of the place through the frescos and wooden beams, so be sure to take a look at Le Casa del Pittore.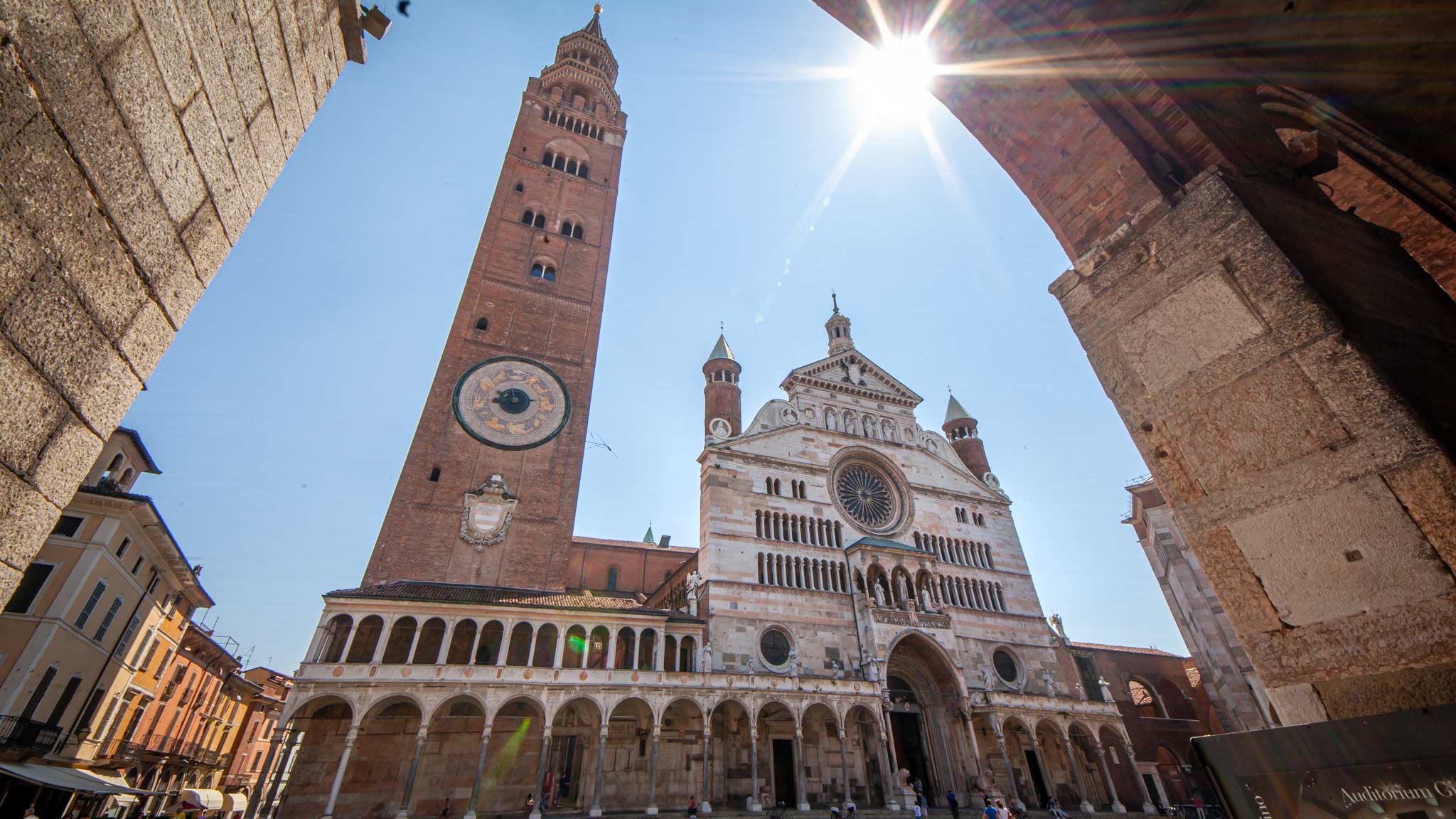 Day Five: Cremona – Como
Total drive time: 3 hours | Sleep in Lake Como
Cremona is a city known for its Violin heritage, being the birthplace of one of the most famed string instrument makers, Antonio Stradivari. While there is a museum here dedicated to Violins, I actually found visiting a small Violin Workshop a more exciting way to discover the musical culture of this underrated European city.
What to do in Cremona
Firstly, let's cover one of the typical local dishes, Mostarda di Frutta, an interesting condiment of candied fruits in a spiced mustard dressing, actually much nicer than it sounds. The city is also renowned for its nougat.
Beyond the violins, there is some lovely architecture to enjoy, such as the cathedral and baptistery, and some fantastic views atop the clock tower, which stretch out into the neighbouring region of Emilia Romagna – this also could be a day trip from Bologna.
Prefer public transport?
A direct train from Mantua to Cremona is under an hour. From Cremona to Como, you'll need to take a train back through Milan and change there.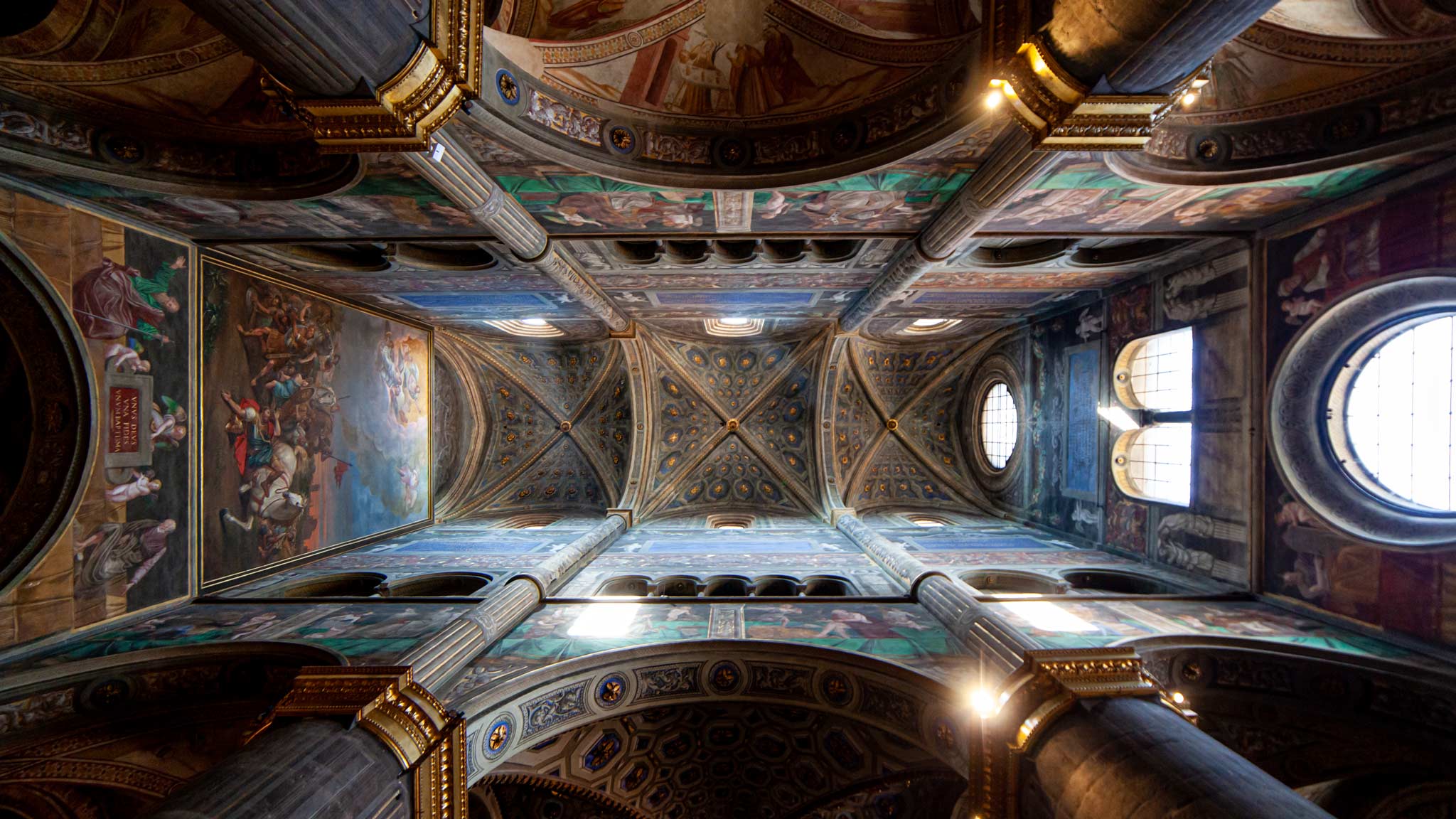 Where to stay in Lake Como
I can personally vouch for the Hotel Metropole Suisse, which is quite upmarket option on the waterfront of Como town. For something more affordable, on my most recent summer visit, I stayed at Megaride Guest House. I've always stayed in Como proper, so I don't have any personal recs of hotels around the lake.
Where to stay in Cremona
If you decide to stay the night in Cremona and are driving, the Agriturismo Cascina Farisengo, which is around 4kilometres out of Cremona, might be the perfect option as a restored country house centred around a grand courtyard.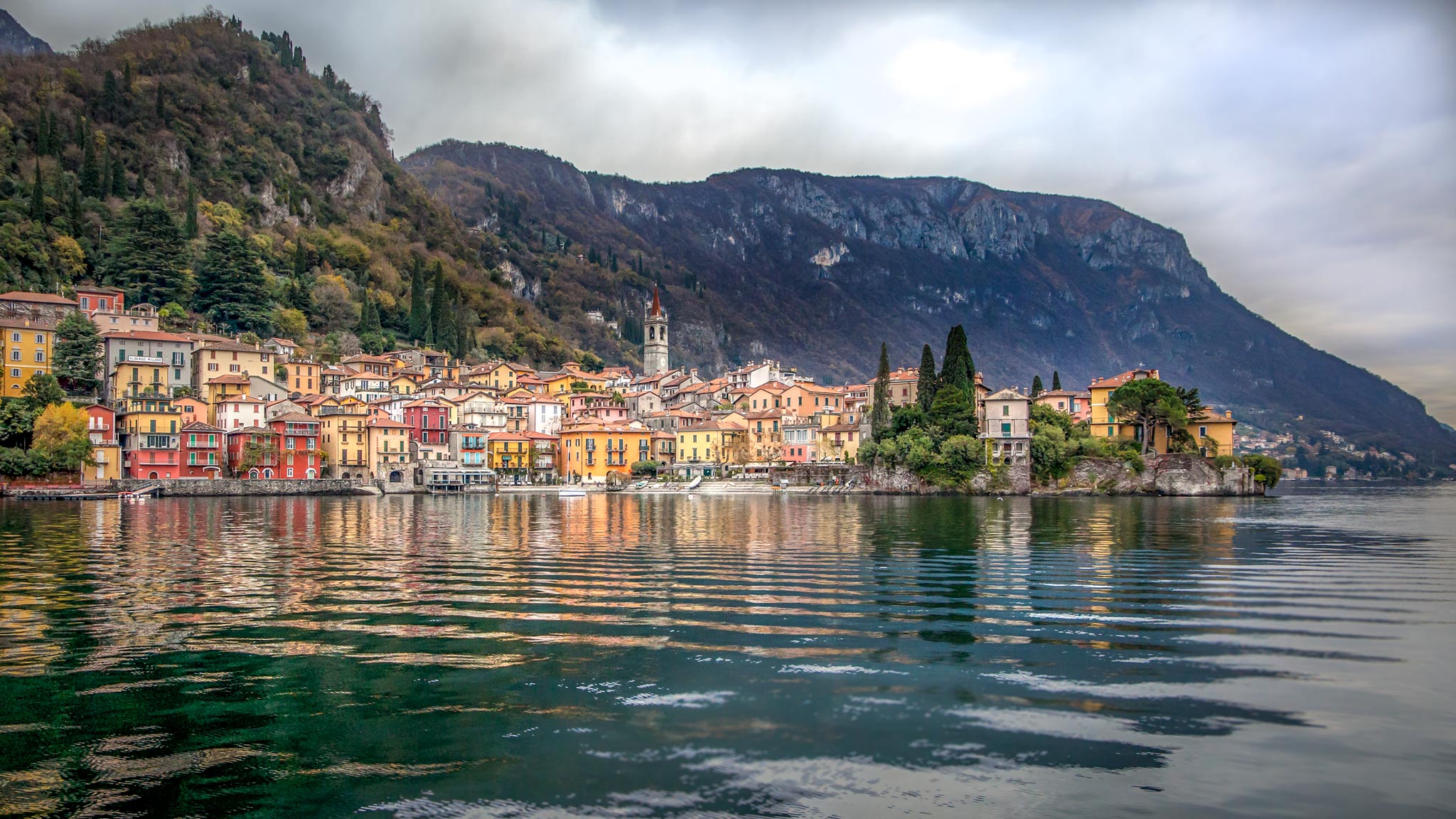 Day Six: Lake Como
Total drive time: None or 2-3 Hours | Sleep in Lake Como
After exploring the culture and cityscapes of Lombardy, it's time to head back to the lakes.
What to do in Lake Como
Lake Como has plenty to offer, from relaxing water-side villages of colourful houses to mountain bike trails and hiking.
This is a pretty large lake, so there are plenty of different spots to visit. You should read my guide to a weekend in Lake Como for some more inspiration.
But, for some starting points, the main sized towns are Como and Lecco, both of which have a hub of shops and restaurants and excellent transport links out to other destinations. Then you have some other beautiful destinations such as the well-heeled Bellagio, Varenna (one of my favourites) and tiny hideaways such as Nesso.
To get between the different spots on the lake, there are plenty of ferry-style boats. In summer, services are more regular, though not all villages and towns link to each other as there are different routes. These ferries are great if you just want to go between, say, Como and Varenna. But, if you want to visit a few different places along the lake in quick succession, consider one of the many Lake Como boat tours available, and see if there's a departure which visits the villages you're keen to explore.
If you are happy to stick with four wheels and continue your road trip through Lombardy, you'll also be able to access other places around the lake that aren't as regularly visited by the ferries.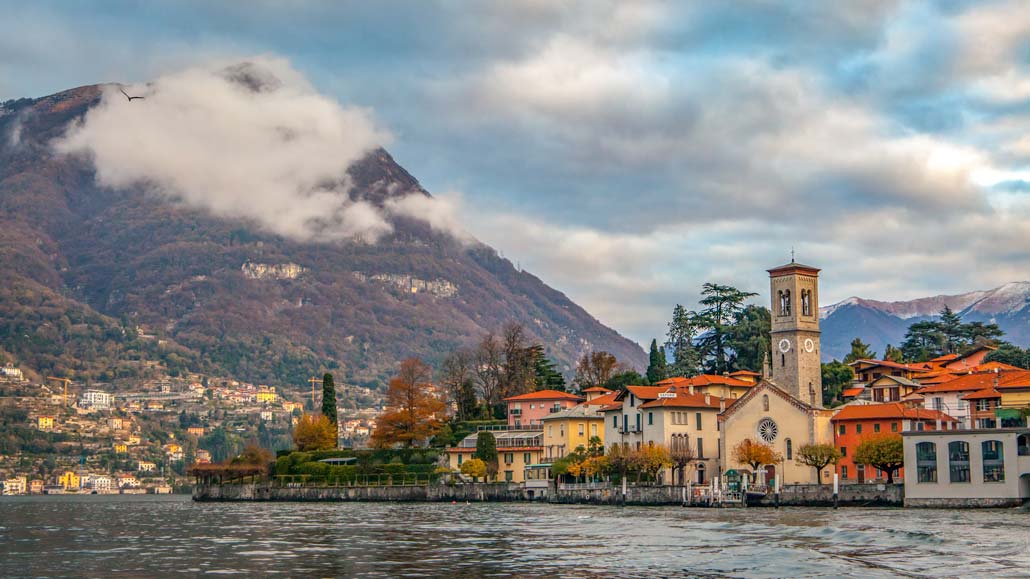 Prefer public transport?
There is a network of boats going around Lake Como, obviously more in high season. There are also some buses and trains to the likes of Lecco and Varenna, so plan your route to best suit the options available I'd suggest.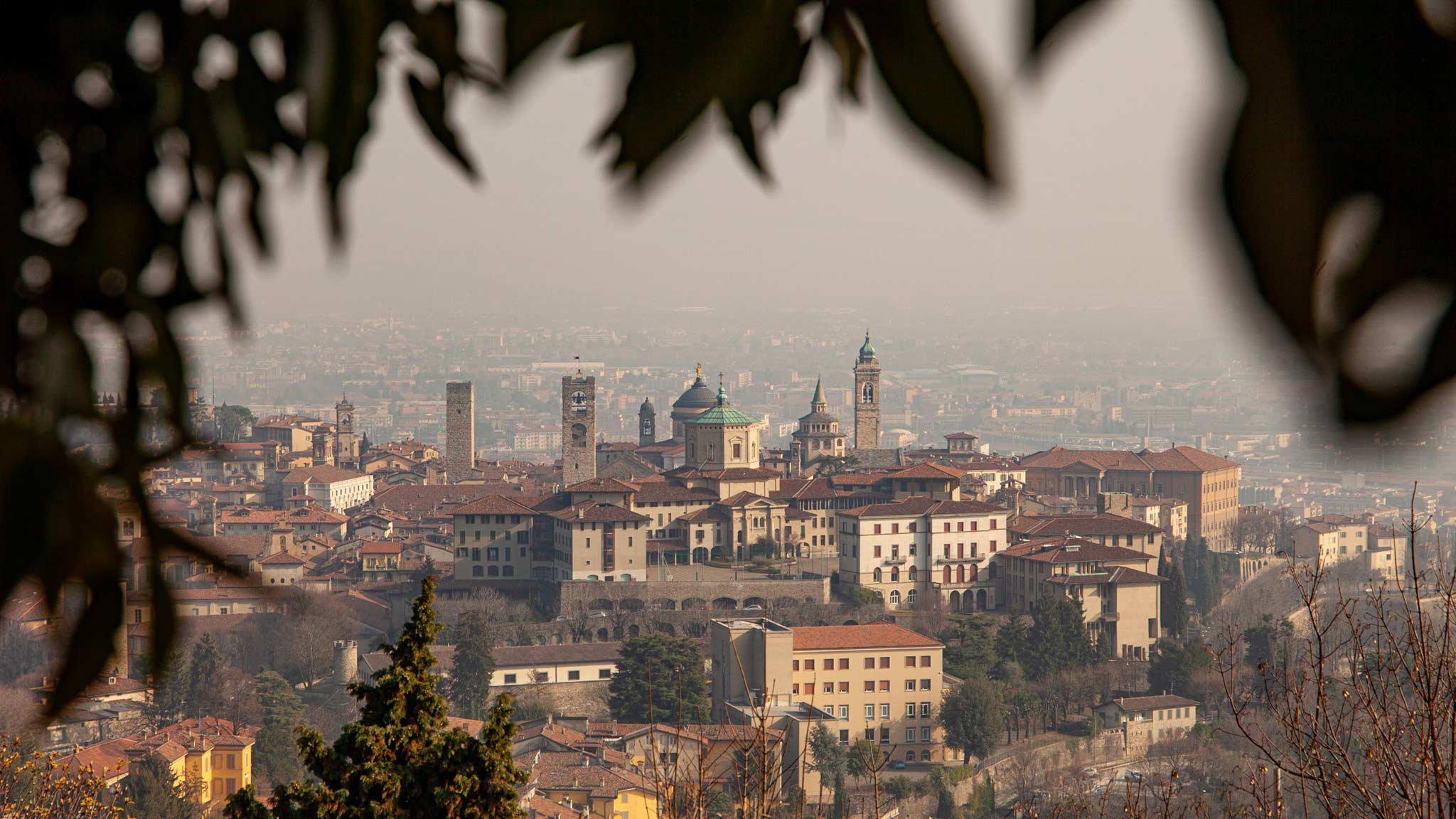 Day Seven: Bergamo / Travel Day
Total drive time: Approx 2 hours (Depending on which airport)
And here we are, at the end of an epic Northern Italy itinerary in Lombardy, but there is time to fit in one last stop.
If you are flying from Bergamo, then this is a no-brainer. If you are flying onwards from Malpensa or Linate, you likely won't want to detour to the city, but perhaps you will instead prefer to spend your last hours at Lake Maggiore, which is close to Malpensa instead.
What to do in Bergamo
The main draw of Bergamo is the Città Alta, the fortified part of the city which sits above the not quite as interesting modern part.
There are numerous viewpoints here; some reach by funicular, others at the top of buildings, with the architecture around the main square of particular note thanks to the cathedral and porticos surrounding it.
Prefer public transport?
If you are heading straight back to Milan for a flight, then from Como, you can get trains into central Milan. Have a Google at the best transport options as it will depend on which airport you are flying from. To get from Como to Bergamo, it's often suggested to take the train back to Milan, but there is a bus a few times a day that would cut out going back into Milan.
Where to stay in Bergamo
If you decide to stay the night in Bergamo, then there is a surprisingly high-quality hostel here with dorms and privates that I've stayed in before. Alternatively, staying in the Citta Alta is one of the smaller B&Bs or private apartment rentals. If you have an early morning flight though, you might want to stay nearer the airport or drop off the car before exploring Bergamo.
Car hire and driving in Italy: Ensure you have your international driving permit for Italy. Car hire costs will vary between seasons, but I suggest using a car-search platform to find the best value. You won't be going too off the beaten path on this road trip, so there is no need to have a supercharged car.
Be aware when parking for restrictions, which can change from space to space and will be marked on signs. A lot of places allow free overnight parking, but you may need to move them. Also, parts of some Italian cities have restricted zones that you may not be able to go into, even if others have – this will usually be followed with a fine letter a month later. Most of the time, signs are just in Italian, though, so keep an eye out!
https://www.danflyingsolo.com/wp-content/uploads/2018/11/Lake-Como-1.jpg
1152
2048
Daniel James Clarke
https://www.danflyingsolo.com/wp-content/uploads/2022/01/blogo-1w.png
Daniel James Clarke
2021-08-09 17:10:00
2023-05-23 07:12:40
7-Day Lombardy Itinerary in Northern Italy (Road Trip or Train)