Why Visit Austria in Summer? Holiday Ideas From the Alps to Unesco Old Towns
This website uses affiliate links which may earn a commission at no additional cost to you. As an Amazon Associate I earn from qualifying purchases.
Updated: 15th July 2023
For many people, the hottest months mean escaping to the beach, which can leave landlocked countries such as Austria a less obvious summer holiday choice. But perhaps that's exactly what makes it so appealing to fellow summer in Austria stans like myself. Don't get me wrong, I adore the coast – I mean, I live in the Algarve – but I usually prefer my sandy escape in the shoulder season when the mid-day heat is less intense and crowds far fewer.
That's why I've been gleefully spending some of my summer holidays in Austria over the last few years. For a long time, I'd only visited in winter, charmed by the snowscapes, ice caves, and festive markets. But now, my seasonal loyalties have shifted. From the start of summer solstice celebrations to the creeping in of the wine harvests in autumn, these blissful and bright months are awash with unforgettable outdoor moments.
I love how, as the sun climbs higher, the energy in the cities rises too. How the mountains seemingly stand taller once they have shaken off their winter snow coat. And, with ice a distant memory, the sparkling lakes lure you in once more. Sure, skiing is almost a winter religion for those passionate about pistes, and those freshly dusted peaks add extra enchantment to the Christmas markets. But if you ask me, Austria's magic is in these milder, warmer days, when you can put two feet forward, dive into a dazzling lake, or simply enjoy a stein of beer on a sun-bathed terrace.
There are numerous reasons to visit Austria in summer, plenty of incredible ideas of what to do when the sun is radiating and an abundance of different itineraries you can follow – whether on foot, bike, train or car – without skiing being the snowy staple. Here, I've tried to share my picks of the best for your Austrian summer holiday, just in case you're still on the fence about when is truly the best time to visit Austria.
Reasons to visit Austria in summer
If you're weighing up the reasons to holiday in Austria this summer or still deciding if it's better to wait until the winter snow turns the country into a powdery-white wonderland, let me tell you why I love Austria in summer.
Cities are still special sans skiing and snow
If there is one thing that Austria does really well, it's the country's Christmas Markets – the kind that completely transforms an already snow-coated city into something even more enchanting. Salzburg was even the birthplace of (probably) the first Christmas carol, Silent Night. But that doesn't mean they are one-season wonders, and summer in Austria is just as memorable.
In Salzburg, a year-round festival and concert programme makes it magical in the summer when performances move outside to the likes of the Mirabell Palace's garden. Vienna's coffee culture and classical architecture give way to overflowing terraces and picnics in the Stadtpark. And in sustainable Graz, with the heavy-student population off for the summer holidays, the UNESCO-listed Old Town feels slightly calmer.
Perhaps the most notable urban difference can be found in Innsbruck. Wedged in a valley between mountain ranges that you feel can be touched from the Old Town, the city is an absolute haven for winter sports lovers. Cable cars run right from the city up to the peaks and pistes, and seeing people carrying skis on the high street isn't even an oddity. Fast forward to the end of spring, and you've got a completely different picture: the Old Town's famous gold roof shines without a snow topper, terraces overflow, and those cable cars keep running but now to epic hiking trails through Tyrol's famous mountains. Innsbruck in summer is something special, but that's also true of Austria in summer as a whole.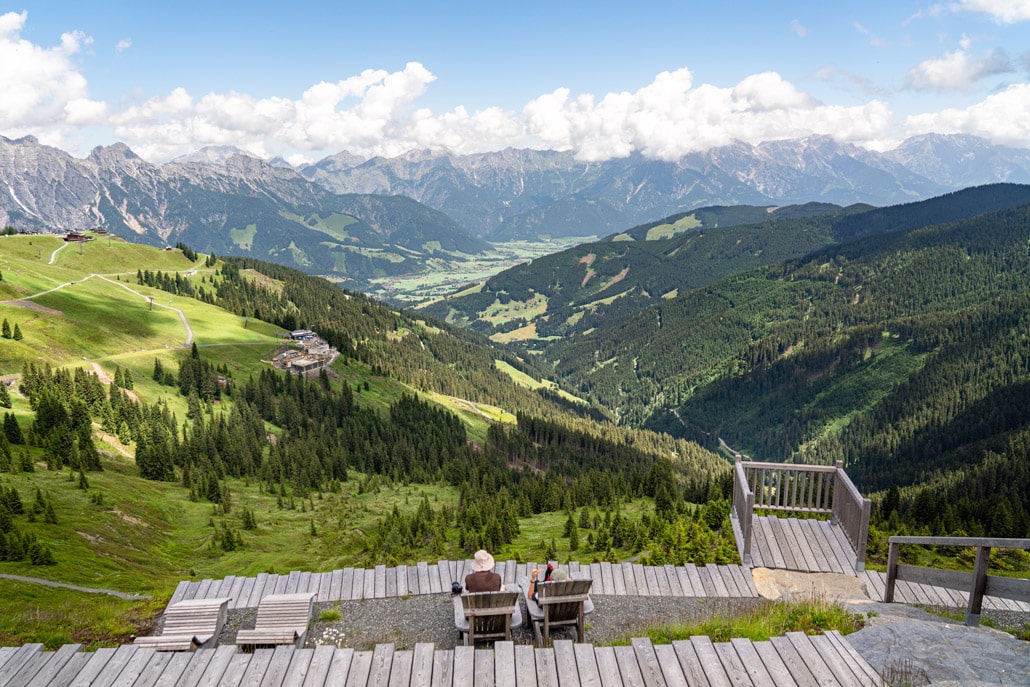 Outside living equals summer holidays in Austria
Austria's cities are captivating year-round, but perhaps, like me, you'd rather spend your summer holiday in Austria outside? No problem! This Alpine escape is an absolute al fresco marvel in the warmer months, and you don't even have to strap on your hiking boots to enjoy it!
Summer in Austria comes in plenty of different forms. Want to sit back, relax, and soak in the sun and scenery? Take a Danube river cruise and witness the Wachau wine region slip by from the outside deck, or head to Styria's open-air museum to dive into the nation's history. You can even do nothing atop the Alps, whether it's taking the city-centre cable cars in Innsbruck or riding the gondola to a 'Cinema of Nature' atop The Asitz Mountain.
Then, of course, you've got all those tempting cafe terraces in Vienna, lazy strolls along the shores of Lake Hallstatt before staring in awe at perhaps the country's most famous village and heaps of fantastic cycling trails which connect medieval castles, traditional taverns and remote settlements. Spending summer in Austria means spending summer outside, and that is by far one of the country's biggest warm month appeals.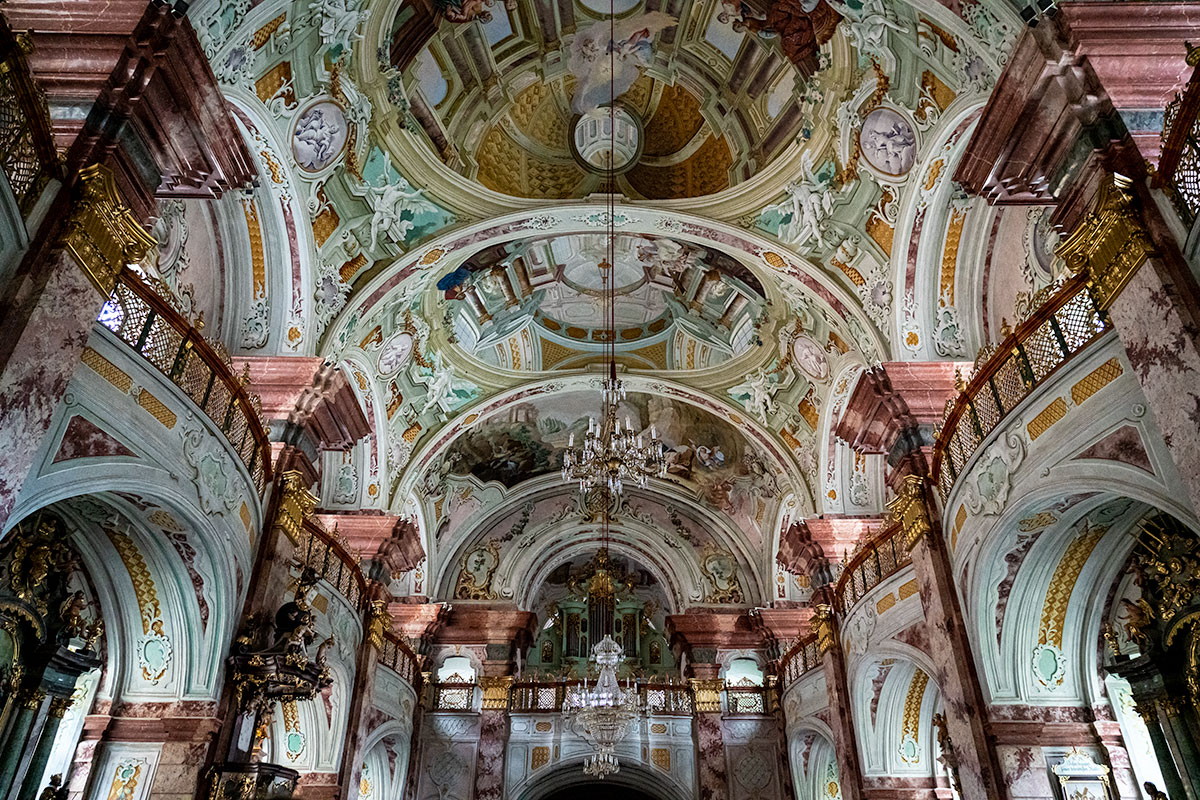 Losing the crowds is easy
One of my favourite things about Austria is how easy it is to find your own remote slice of serenity, and a summer holiday in Austria will gift you plenty of peaceful moments if you pick your destination wisely.
For sure, some of the most famous places to visit in the country, such as Hallstatt or Salzburg's many attractions, will always be popular, but enjoy an Austrian city break in less famous Linz, or a mountain escape to Saaflden Leogang, and you won't find it hard to get away from the crowds. Even when you board a busy cable car in Innsbruck up the Patscherkofel, you won't have to walk too far to find the simple joys of Austria's summer silence.
The same can apply to some of the country's best cultural attractions, even if you'll never get Vienna's Imperial Palaces to yourself. Still, on a summer day, many people will be more inclined to be outside than walking around the Rein Abbey near Graz or Innsbruck's Ambros Palace.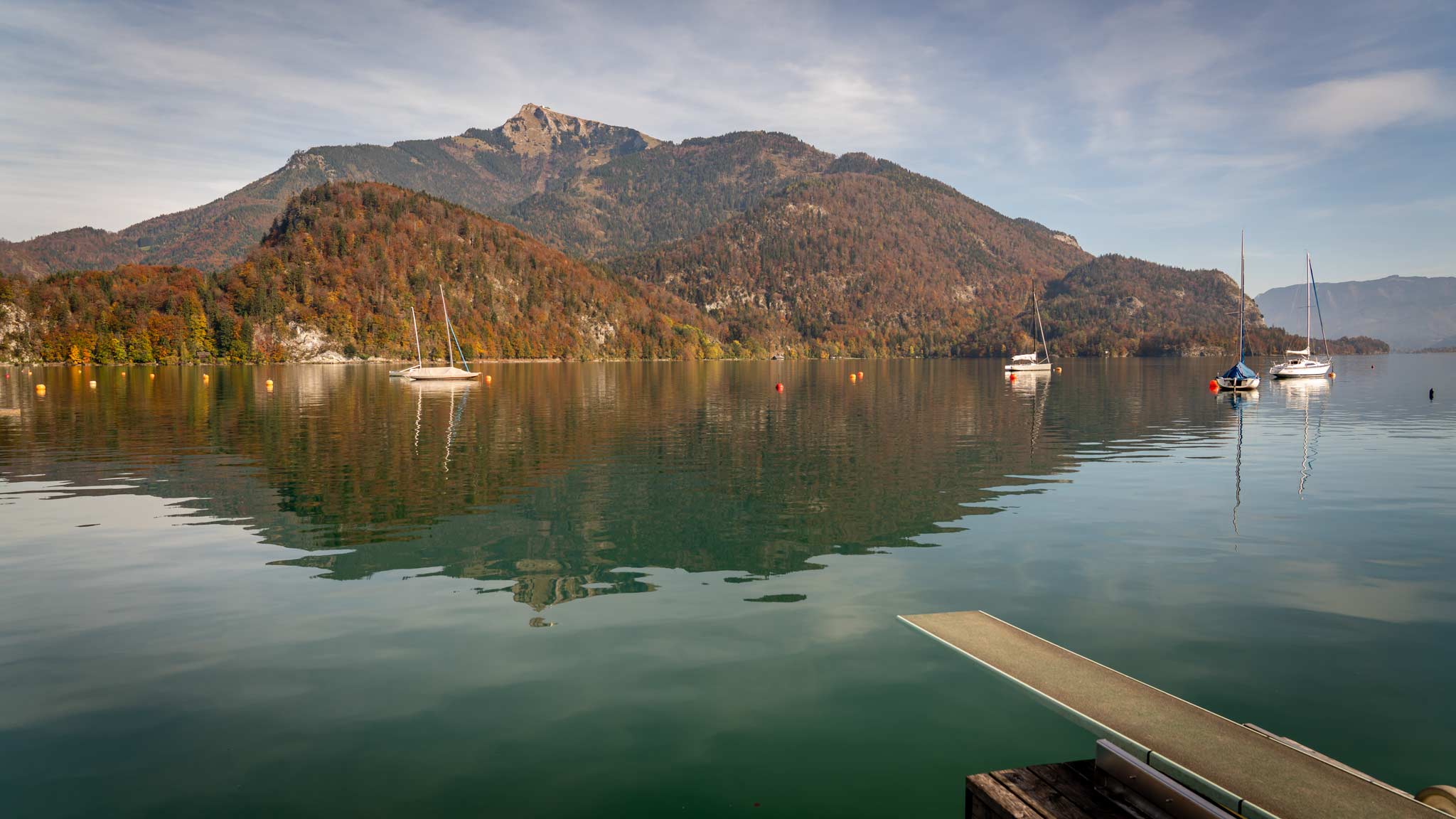 Lake swims over sun, sea and sand
Perhaps the biggest hurdle for many people to overcome when planning their summer holiday is the fact that Austria is landlocked. But no matter whether you love the beach or have zero interest in tanning, this mountainous nation more than comes through with an excellent alternative: outstanding, crystal-clear, and tempting lakes.
After an afternoon of kayaking or lounging around Lake Wolfgangsee in Salzburgerland, you'll quickly see that spending summer in Austria can be as equally about the water as heading to the coast.
Kitesurf at Lake Neusiedl, marvel at the turquoise fringes of Lake Achen in Tyrol, or head to Lake Constance, where you can hop on a boat after bathing to visit two other countries – Germany and Switzerland – all on the same day. Austria's lakes are a true summer oasis, and the lack of a coastline shouldn't be a reason to skip Austria in summer.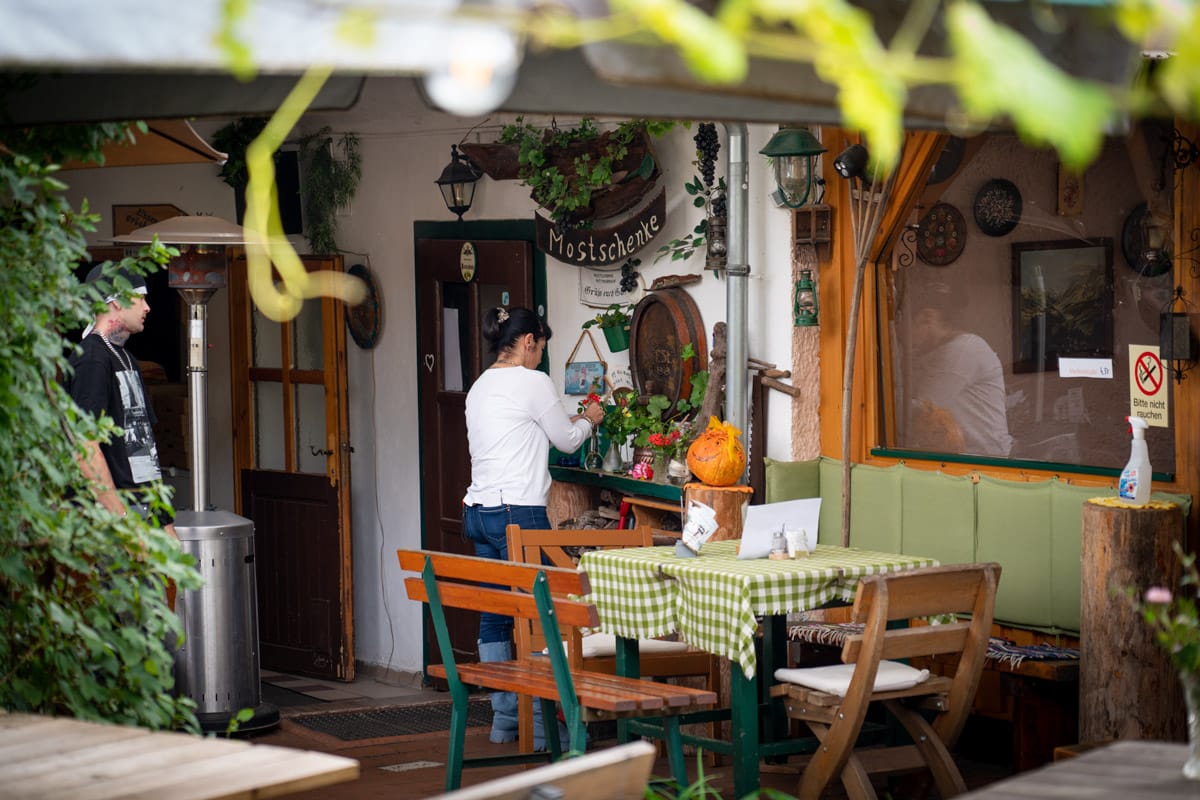 Harvest and produce, especially on summer's fringes
When it comes to food, I think it's fair to say that Austria's traditional heaty mountain staples aren't exactly what you want to eat on a hot summer's day. Still, there is far more on the menu than that.
One of the best summer destinations for fresh food, farmers' markets, and even start-of-season wines is the fertile region of Styria. Here, you can spend some days enjoying the best things to do in Graz: sightseeing and eating sustainable global cuisine before venturing out to the nearby vineyards and farms. Orchards, vineyards, and farmland coat the countryside just beyond the city's limits, and you'll be showered with scrumptious dishes, whether they are cold cuts at a typical Buschenschank or mouthwatering plates at award-winning restaurants.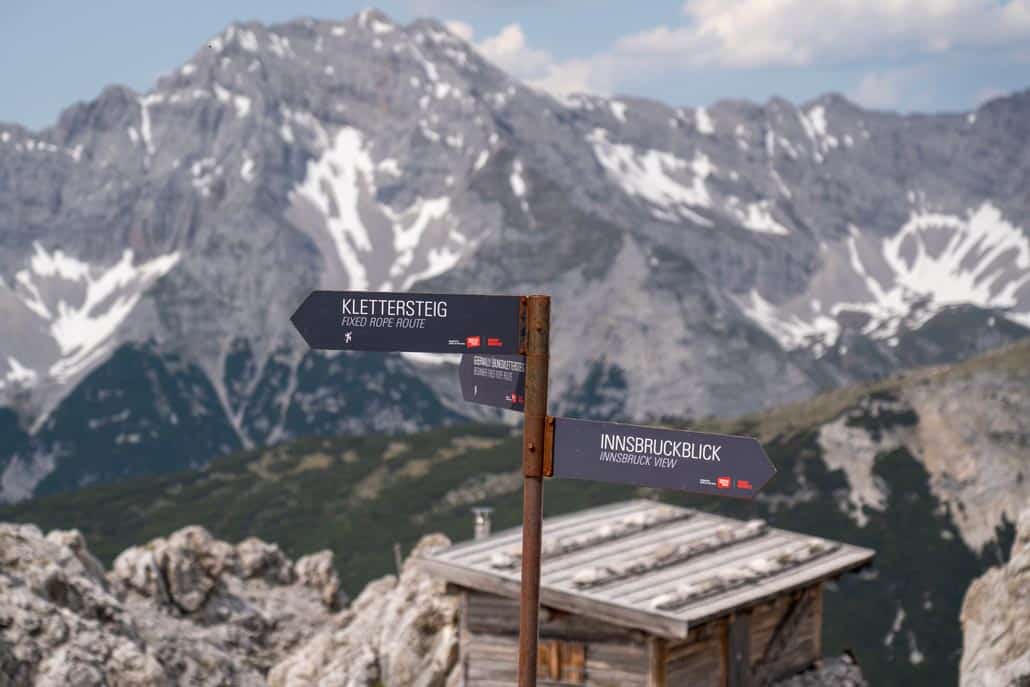 The mountain trails come calling during Austria's summer
The lofty peaks of Austria's Alps might be most celebrated in winter, thanks to the piled-high snow, glaciers, and skiing opportunities. Once that all melts, however, you're left with soaring slate peaks, exquisite Alpine forests, and no longer frozen lakes – all of which means one thing: hiking.
Yes, Austria in summer is a true hikers eden, with trails for all abilities. In Innsbruck, I was amazed at how accessible the mountains were with adapted step-free platforms to the cable cars, making it ideal for both a family holiday and more experienced hikers. In Leogang, I fell in love with the trails to a still lived-in Hermitage and those that were lined with artwork, while in Wachau, the low-slung hills and flat river-side trails offer an even more low-impact option.
Still, it's those grand, lofty and epic trails that get the most attention, and if you love adrenaline and adventure, you're in for a treat. The Stubai Glacier is still an incredible sight in summer, the waterfall trails in the High Tauern are a treat, and rock climbers and bikers are equally rewarded at spots such as Bikepark Leogang. Summer in Austria means strapping on those boots and breathing in that fresh Alpine air, a truly blissful way to enjoy the sunshine.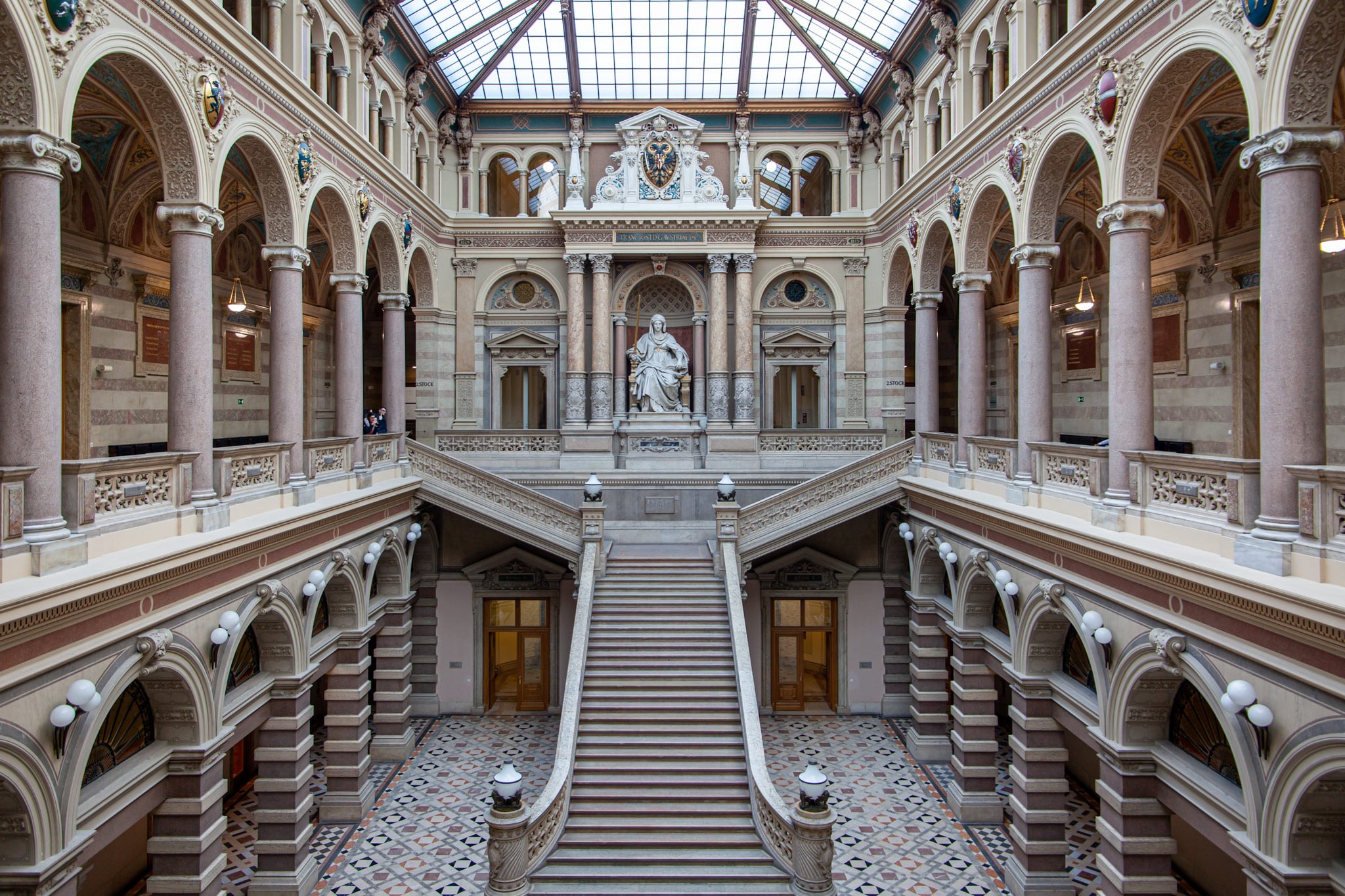 Culture and the classics are available year-round
To end on a somewhat unoriginal note, I need to trot out that now famous quote: "The hills are alive with music" – because they very much are, especially in summer.
Mountains and music go hand-in-hand across the country, and summer is perhaps the best time to soak it all up. Salzburg, the birthplace of Mozart, is awash with entertainment during the more than century-old Summer Festival – in fact, Salzburg's concert programme is packed year-round. In the Leogang Mountains, summer classical performances occur up in the Eastern Alps before being re-played through speakers in little huts.
Across the country, the culture continues. In Graz, the Springfestival marks the arrival of summer in Austria, while Vienna's museums and cultural institutions are accompanied by plenty of outside events and festivals. Then, in Innsbruck, those long summer evenings mean traditional folk concerts and festivals are in full swing. As tempting as it might be just to sit in a beer garden and soak in the sun by the evening, I'm sure you'll find those long summer nights in Austria end up being packed out with music, art, festivals and good times.
Best things to do in Austria in summer
Picking out the best things to do in Austria during summer is no easy task, and this list could easily be much longer, but here are just five of my favourite summer activities.
Enjoy a summer city break in Innsbruck
All of Austria's cities have an awesome atmosphere in summer, but Innsbruck in summer is perhaps the city break most transformed. Spend your days up the top of mountain ranges – you can reach the 2,300-metre heights of the Nordkette Range in around 30 minutes – or watch summer ski jumpers at Zaha Hadid's impressive Bergisel building. Then, dip into a palace or museum before soaking up the long Tyrol summer nights along the river with entertainment. It's the perfect pocket-sized Alpine city break.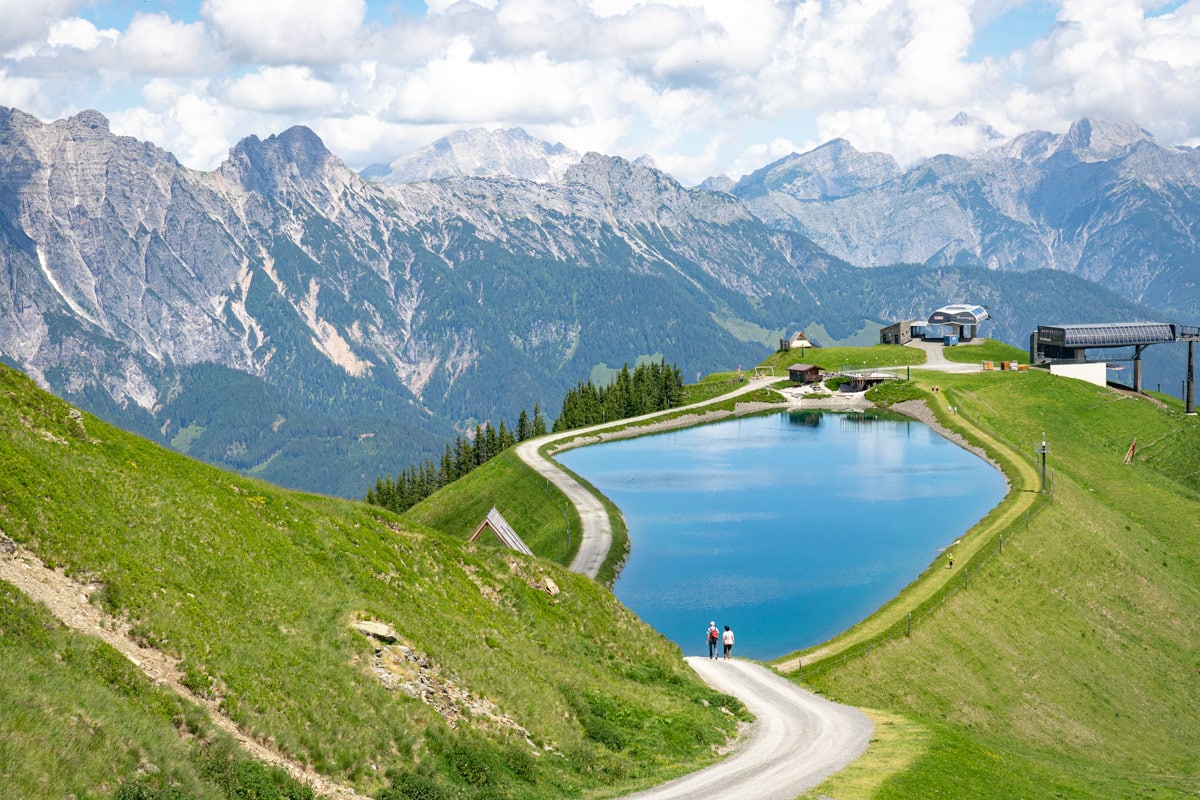 Hike up The Asitz Mountain
My favourite hike so far in Austria wasn't the most intense or even the highest. In fact, you can pretty much get to all of The Asitz Mountain's attractions via cable car. No, what makes the 'Mountain of Senses' – as it has been nicknamed – so appealing is the cultural inclusions dotting the mountainside. Sit back on a lazy chair and admire Mother Earth at the 'Cinemar of Nature', hike the art gallery trail to the still-water pool installations, or sit inside a small wooden hut called a TONspur and listen to a classical concert replay. This is summer in Austria at its most cultured best.
Enjoy Salzburg's Summer Festival
There are so many summer events and festivals all around the country, but it's the Salzburg Summer Festival which has stood the test of time and has been delivering world-class performances for over 100 years. If you're heading to the city of Mozart in July or August, try and grab a ticket to a concert.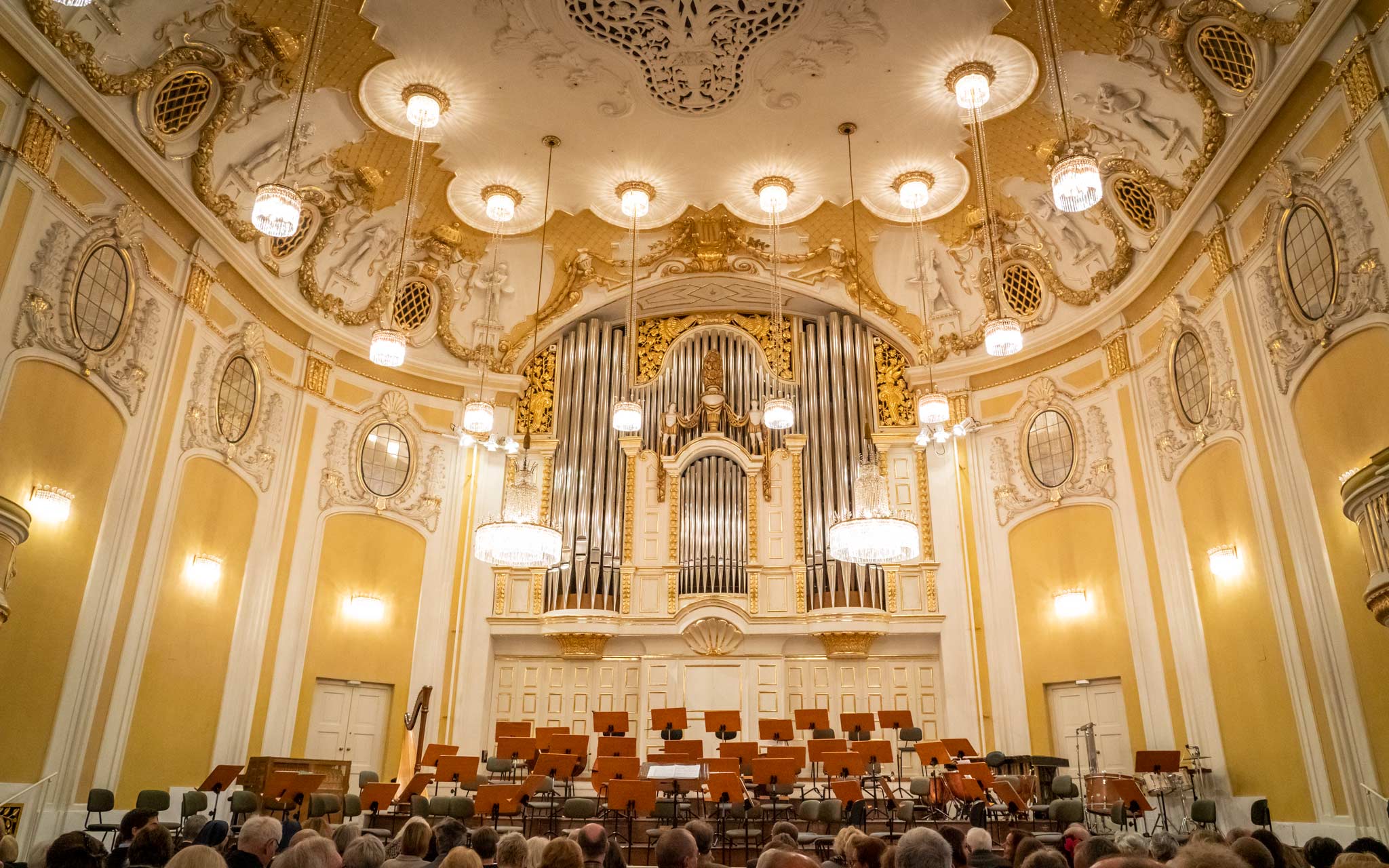 Enjoy some R&R around Salzburgerland's lakes
Austria's lakes are something special, and if you visit the country in summer, you'll certainly see them at their best. My personal favourite is Wolfgangsee as you can get there easily and quickly from Salzburg by public transport; there's a handful of different villages around with boats connecting them; cable cars will bring you to the mountains alongside the cerulean pool, and watersport rentals are easy to find. If you go, seek out the unique Red Bull HQ nearby – it basically floats above its own lake!
Cruise the Danube River and visit Wachau's vineyards
You don't need to be wealthy to enjoy a cruise along the Danube River – at least if only for a day trip. For less than €50, you can book one of the combined boat and train tickets, which will see you sail from Melk (home of the famous Abbey) along the Danube River, spotting castles and vines along the way. Then, for the return, you can take the scenic train through Wachau's vineyards. It's a beautiful summer's day out and, unsurprisingly, one of the most popular ways to spend a day in Austria.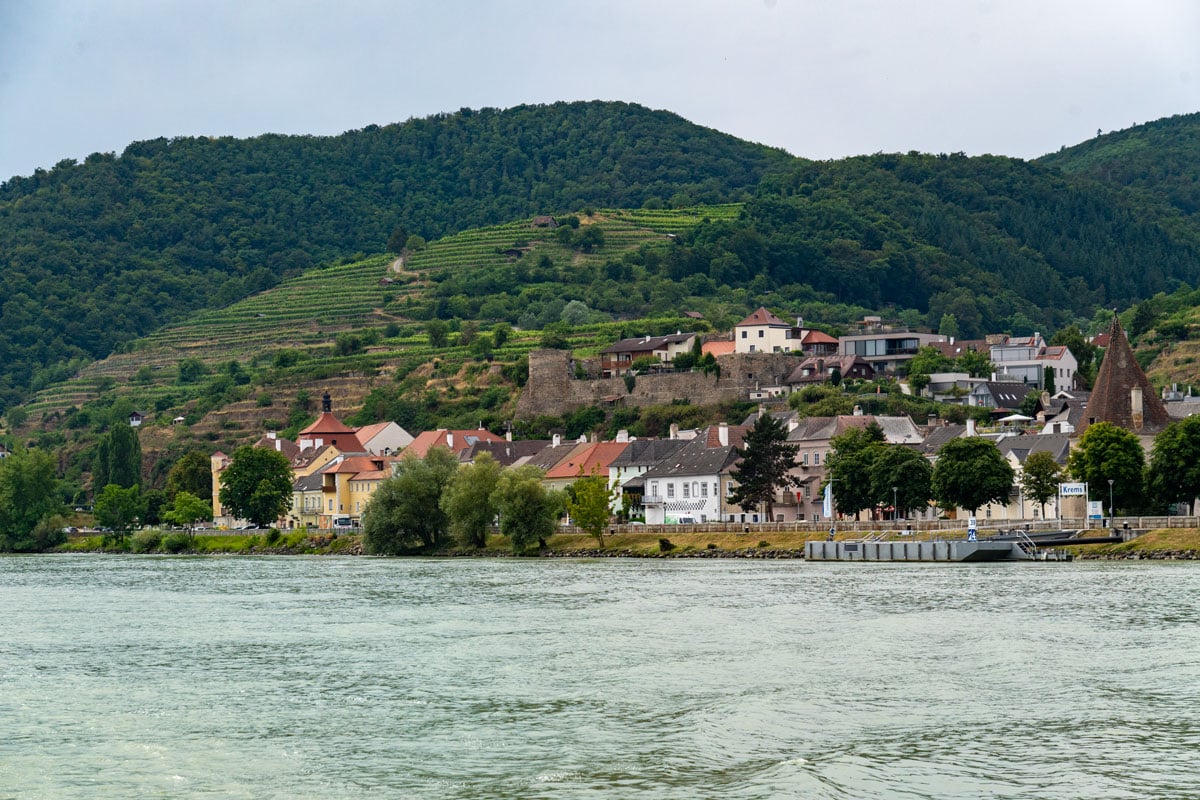 How to spend summer in Austria: three sample itineraries
Not sure how to spend your summer holiday in Austria? Here are a few of my favourite summer in Austria itinerary suggestions to make the most of one week in the country.
Four fast-paced cities by train
Combine the most famous cities of Austria into a summer train trip over seven fast-paced days. Spend days one and two exploring the two sides of Vienna, with visits to Hofburg Palace and Belvedere Museum, before making time for the more contemporary sights and galleries. On day three, take a train to Graz (approx 2.5 hours) to explore the courtyards, clock tower and Styrian armoury before eating arguably the country's best cuisine.
On the afternoon of day four, board the train (around 4 hours) to Salzburg, where you can enjoy an evening concert, and then visit the Mirabell Palace and Hohensalzburg Fortress the following day. Day six will see you continue to Innsbruck (2 hours), where you can visit the Imperial Palace and spot the Golden Roof before heading to the Nordkette range on the first cable car of day seven. If that's a little too fast-paced for you, cut out Graz – it's an amazing city but a little bit of a detour compared to the others.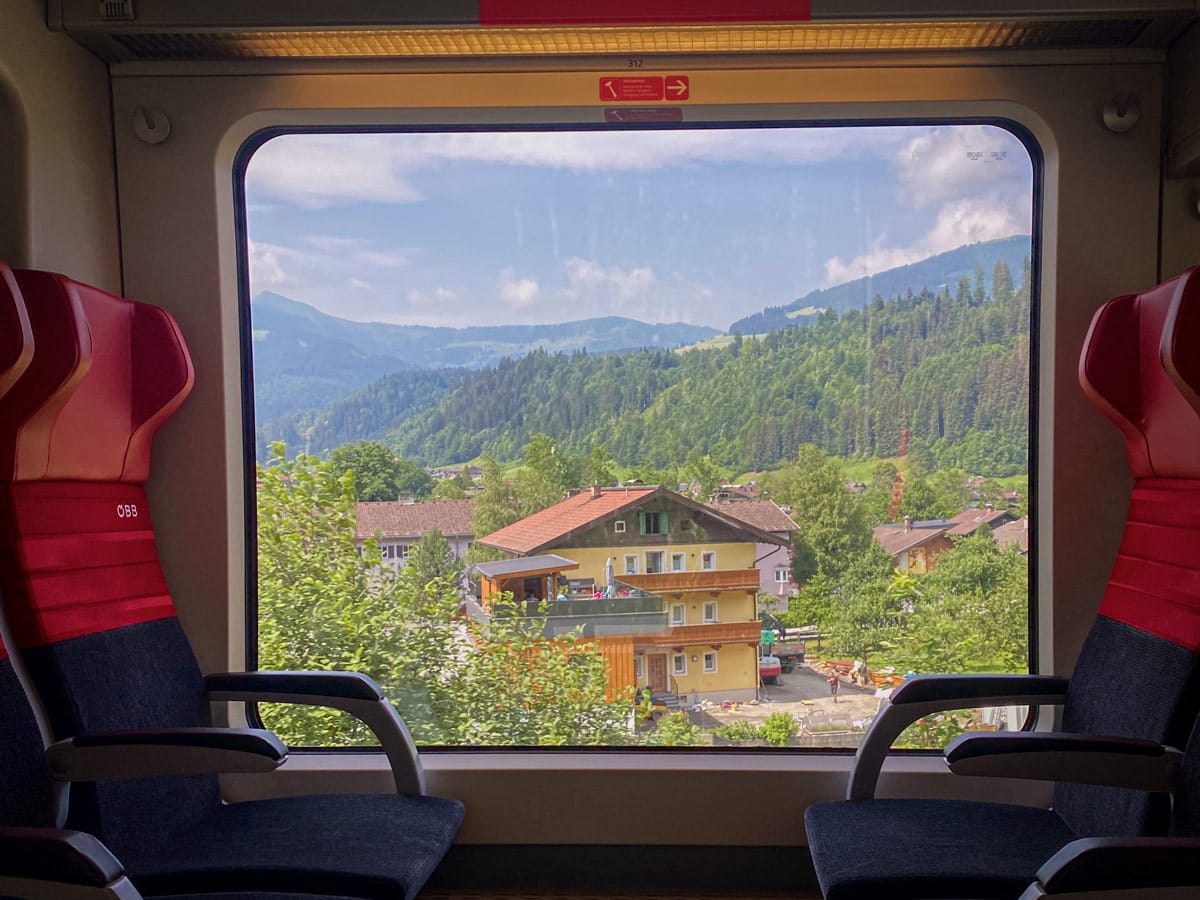 Trails and lakes bookended by culture
If you'd prefer to immerse yourself in the natural beauty of Salzburgerland and Tyrol, spending a week enjoying landscapes, lakes, and epic trails, then this is the one for you. Spend the first day days of your visit to Salzburg to get a little of the city's culture before heading out to Salzburgerland's lakes. Base yourself for a few nights in the cute lakeside town of St Gilgen (reachable by bus from the city) and enjoy everything that summer in Austria celebrates: pristine lakes, hiking trails, cable car rides, and watersports.
Next, take yourself off to Tyrol for a few days. Either base yourself in Innsbruck, and use the Innsbruck card to get to hikes via cable car connections up the Nordkette and Patscherkofel, or if you have a car, you could spend some time hopping between some of Tyrol's other natural wonders, such as Achen Lake.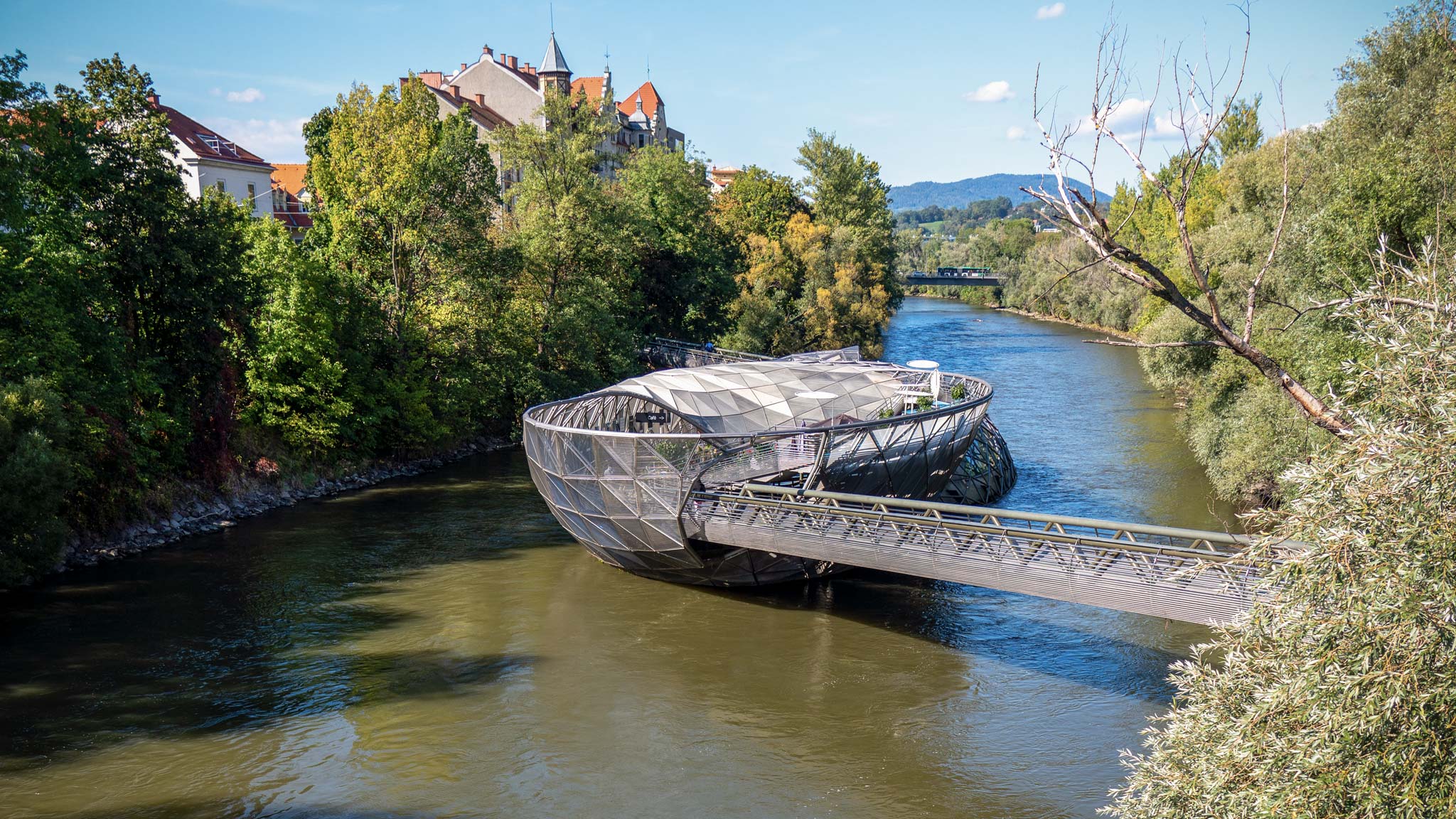 Wine and culture road (or train) trip
For my last suggestion – of which there could be many more – why not spend your summer holiday in Austria not just soaking up the landscapes, but also the delicious wine. This would work as a road trip (easier to get to vineyards) if you have a designated driver, but it's also tempting and pretty straightforward by train if everyone wants to try more than just a sip of wine. I'd also suggest coming towards the end of summer, as the main harvest in Styria starts in September.
Start your trip in Graz to spend a day exploring the UNESCO-listed old town of the city before enjoying a couple of days exploring the nearby Styrian vineyards and farmlands – plan a stop at the Open Air Museum to see historic houses and buildings in a well-preserved state. On day four, head off to Vienna for a night of cultured highlights – palaces, museums, or whatever takes your fancy. Then spend a couple of days staying alongside the Danube River, perhaps near Melk or Krems, which you can use as a base for Wachau vineyard visits, river cruises, and a guided tour of the impressive Benedictine Melk Abbey.
Or, if you want to be really chill, escape to an Alpine lodge with a sauna, like the gorgeous Stockinggut Leogang, and do nothing but relax, read a book, and admire the views – they are, after all, what makes Austria so special in the first place!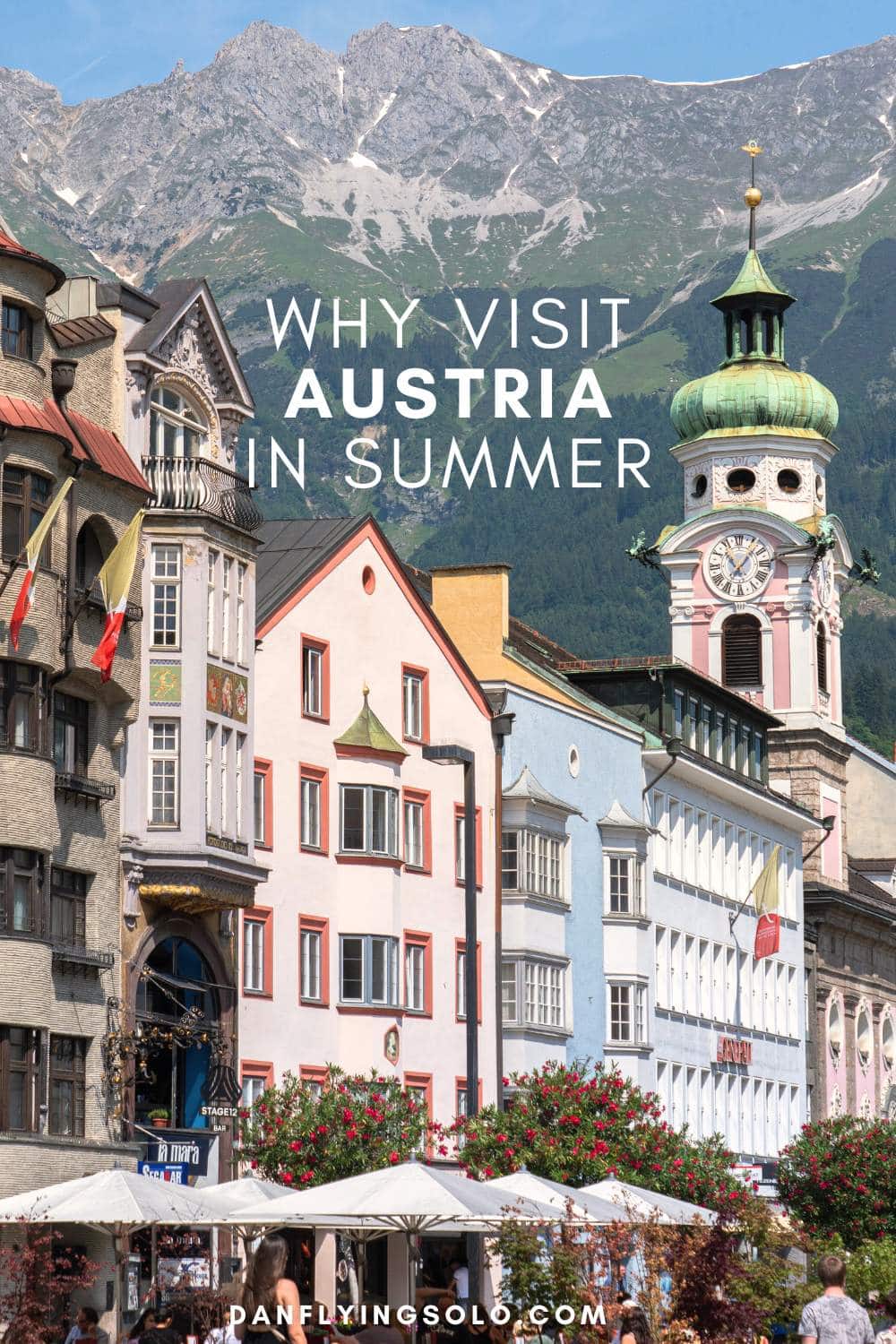 https://www.danflyingsolo.com/wp-content/uploads/2023/06/Innsbruck-in-summer-1.jpg
1280
2048
Daniel James Clarke
https://www.danflyingsolo.com/wp-content/uploads/2022/01/blogo-1w.png
Daniel James Clarke
2023-07-15 21:53:02
2023-09-09 06:24:26
Why Visit Austria in Summer? Holiday Ideas From the Alps to Unesco Old Towns