Visit Portugal With a Free TAP Stopover in Lisbon or Porto + Taste Celebrated Chefs' Dishes Onboard
This website uses affiliate links which may earn a commission at no additional cost to you. As an Amazon Associate I earn from qualifying purchases.
Updated: 14th July 2023
Portugal is the hot place to be right now, and perhaps you're one of the many travellers from the USA that are learning our great country on the edge of Europe is not only the nearest gateway to the continent but also one of the most fascinating, beautiful and historic destinations to visit too. And, with the TAP Air Portugal Stopover programme now offering stays of up to ten days, you can even visit for 'free' as an add-on before or after heading to another country in Europe.
The best part is it's not just North Americans travelling to Europe who can benefit from this stopover programme, with a whole host of flights between Europe (including London), South America and Africa also included. Essentially, if you're coming from any of the major cities TAP serves and book a flight which connects through Lisbon or Porto, chances are you're eligible for the enticing TAP Stopover programme, allowing for a few night's stay in Lisbon, a weekend in Porto – or really anywhere in Portugal – at no extra cost.
But perhaps you have questions? Maybe you have heard something bad about TAP from reviews or don't understand how a stopover programme works. Perhaps you're questioning if a stopover in Portugal is worth it or wondering what you could squeeze into a two or three-day visit.
Let me try and answer those questions for you, and share a little bit about the TAP Air Portugal experience – including their fantastic new onboard menu produced by some of the country's best chefs. Yes, arriving in Portugal just got even more delicious!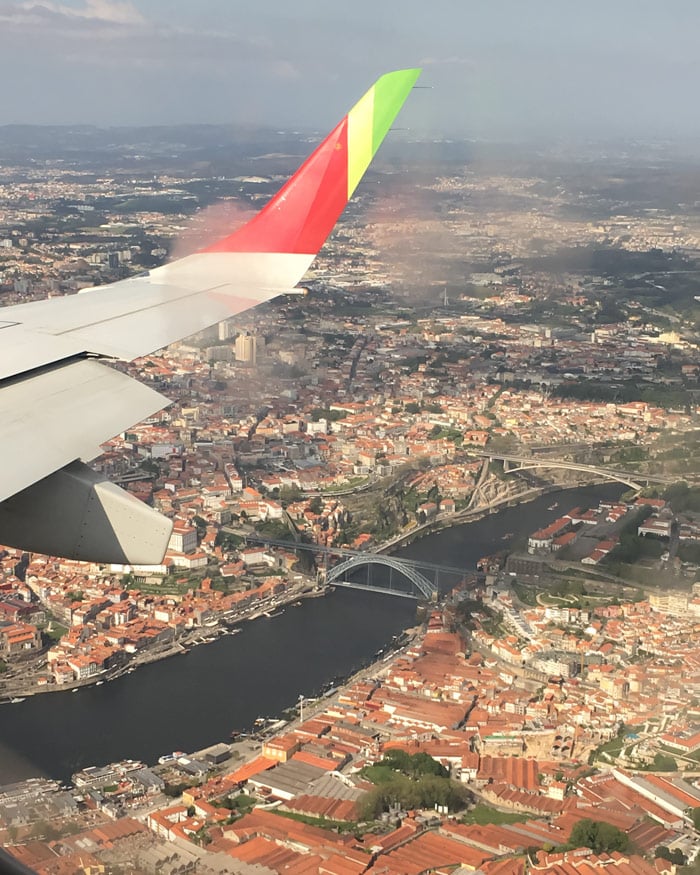 Is a TAP Stopover a good deal?
Given that it is 'essentially free', the answer is surely an obvious yes, right? But, it's also important to remember there are no complimentary hotels or the like included like Air Asana and some other airlines offer.
Still, it's great bang for your buck if you fancy visiting two countries for the price of one, especially if you're connecting between continents and are likely to be on a longer vacation anyway.
But it's also important to remember that while adding a stopover at booking is free, the overall cost of your flights could be impacted – sometimes quite a lot – so checking and trialling different dates is very important. Say you're flying from JFK to London with a connection in Lisbon on the same day; the price of each flight could be (for example) 200 – but then you add a stopover, and now your onward flight is two dates later, on a popular Saturday, and therefore the price increases on that leg. Still, in the grand scheme of things, it likely won't change the deal too much.
The TAP Portugal Stopover programme has also now been extended up to 10 days; it can be used on either leg of the journey (but not both) and, perhaps most importantly, even on one-way flights. When you make your stopover booking, you will also be given the option to book the hotel, discount cards, and other tours directly with your booking. Some of the hotels offered (via booking.com) supposedly have special stopover discounts, but if they don't, it might be best to book the hotel separately so you are in charge of that aspect of the booking. 
You'll also be eligible for further experience offers, such as discounts on the Lisbon Card or Porto Card, and plenty more benefits with partner restaurants and the like.
Just keep in mind that the stopover options are only Lisbon and Porto (TAP has very few flights to the Algarve) but given how small the country is, and the fairly decent train network, you could actually enjoy your stopover anywhere you wanted. If you choose to visit another Portuguese island, such as the Azores or Madeira island, you can claim a 25% discount on those additional flights as part of the TAP Portugal Stopover programme.
What to expect onboard
While I haven't used the TAP stopover programme – I live here, it's sadly no use to me – I have flown with them a few times, mainly in Europe, and had great service. The cabins have always been clean; (paid) food, drink and, importantly, wine have been great; and their fleet is generally new Neos with streamlined performance and modern cabins. TAP is also considered one of the world's safest airlines.
Still, the airline hasn't been without some headlines in recent years, especially in relation to cancelled flights and refunds – which, to be fair, we're mainly driven by the pandemic – and strikes. Sadly, while these can occur in Portugal occasionally, I'm sure if you've read the news recently, you'll know this isn't a problem confined to just one country. There are also plenty of complaints made about Lisbon's fairly small and outdated airport, although I personally love it. The most frustrating thing for me with TAP is their website, which needs a little patience.
Beyond that, when travelling in economy on medium and long-haul flights, you'll find a fairly similar service to most legacy carriers, although I do believe that the food on TAP and service are superior to many rivals. Luggage and food are included in the advertised Basic price, while seat reservations are extra. Wifi is also offered as a paid service, with a complimentary two-hour connection for messaging apps only.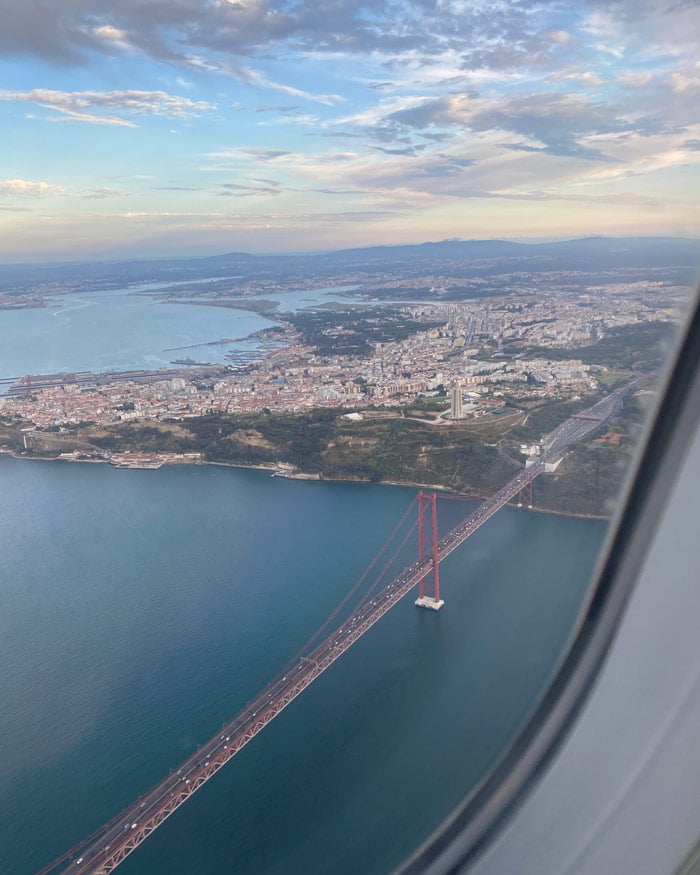 Is the Executive Class worth the upgrade?
Executive Class is TAP's Business Class (the airline does not operate any First Class offering), and with it comes quite the change in service, which can be pretty appealing for long-haul travellers. Just remember, if you get on a short-haul connecting flight, many of these perks won't continue on the shorter flight.
Firstly, you'll get exclusive lounge access at either the TAP or partner lounges. Then on board, you can expect far more. With a very modern Airbus fleet, nearly all of TAP Portugal's long-haul stopover aeroplanes have seen full makeovers with new fabrics, softer lighting and sound reduction. All of this will help you have a good night's sleep in the true-bed style Reacro lie-flat seats. Even the blankets have gone, and duvets are standard, bringing TAP in line with some competitors. Amenity kits, dedicated service, and a wider choice of wines – the Portuguese section is usually excellent – are all further benefits of executive class.
But perhaps the most notable difference between standard and executable on long-haul flights is the food – especially now Portugal's top chefs have got involved.
Taste Portugal with the 'Local Stars' menus by top chefs in Executive Class
Thanks to a partnership with The Art of Tasting Portugal, the onboard eating experience of the TAP Portugal Stopover programme has been truly elevated. This Local Stars partnership will see 12 celebrated local chefs, over two years (until April 2025), creating the executive class long haul menus on board with a focus on their favourite local ingredients.
It's a great partnership idea and one that aligns with TAP's already hyper-local-focused approach, such as the porcelain onboard being from acclaimed Portuguese producer Vista Alegre and the impressive array of Portuguese wines and liquors.
I was super lucky to get a taste of the menu for July and August, created by Chef Noélia Jerónimo – one of the judges on Master Chef Portugal, and also one of my favourite traditional chefs in the country – at a launch event in Salmarim salt pants in the Algarve.
Noélia's menu pays homage to the region, especially the protected Ria Formosa lagoon system, with polvo (octopus) from her hometown of Tavira/Santa Luzia taking the starring role. Having eaten in her restaurant before, I knew the dishes would be excellent, and I'm so pleased that her tasty creations will be some passengers' first taste of the country. Of course, in September, another chef and region will be gracing the trays in the sky – we just have to wait to find out who.
Thankfully, you don't need to fly with the TAP Portugal stopover programme to experience the best of the country's chefs and cuisine, as The Art of Tasting Portugal's platform allows you to book unique and intimate culinary experiences for when you arrive. Whether you want an intimate private dining experience with a Michelin-star restaurant's Head Chef or to tour a market with a local expert, the team at The Art of Tasting Portugal will help you craft your perfect culinary journey in Portugal.
Where does TAP fly?
The TAP Portugal Stopover programme works with most of the airline's medium and long-haul flight options and even with some of their partner airlines.
To check if it's offered on your flight route, perform a flight search, and if the 'add a stopover' bar appears, you're in luck. I tried with a few combinations, such as London to São Paulo, New York to Frankfurt, and Boston to Cape Verde, and it popped up for them all – albeit, sometimes, I had to play a little with the departure date if there weren't daily connections.
Where should you stopover: Lisbon or Porto?
Deciding between Portugal's two major cities is no easy task. In fact, I was recently invited to write about whether to visit Porto or Lisbon, and I'll tell you the same — they both deserve a visit for different reasons.
Still, if you only have a few days, I would suggest Lisbon is the best way to get to know the country, and as it has more flights than Porto, chances are it's a more guaranteed Portugal stopover option. With a five-day stopover, you could easily see both as they are linked by train in less than three hours. Take the full ten days, and you could travel around a big chunk of the country, especially if you hire a car.
Here's how I would spend a Portugal stopover with one to three days in each city.
Lisbon Stopover
Day 1: Start your morning with a stroll around the Alfama neighbourhood, the city's oldest and most storied. Grab some fresh fish for lunch – maybe sardines – and then hop on the tram or train to the Belém district to tour the Jerónimos Monastery and the Belém Tower. Grab a Pastel de Belém from the original cafe before watching the sunset at a miradouro (viewpoint) in Barrio Alto, where a wild night out awaits.
Day 2: Start the morning with a museum visit, either to the National Museum of Azulejos, Portugal's famous hand-painted tiles, or the fantastic collection at the Calouste Gulbenkian Museum — I'd you're a museum person, both are worth a visit. Then in the afternoon, explore Lisbon's modern side with a street art tour. End the day with sunset views across Lisbon in Graça – you can take the touristy and packed Tram 28 up if you'd like – and then have dinner in one of the small family-run restaurants that spill down the hills.
Day 3: Head out of the city on a day trip to Sintra – leave early to maximise time – and tour a couple of the magnificent and whimsical palaces. It's easy to do it DIY, but the walk from the train station up to the palaces can be intense, so you may want to rent a tuk-tuk for a lift when you arrive.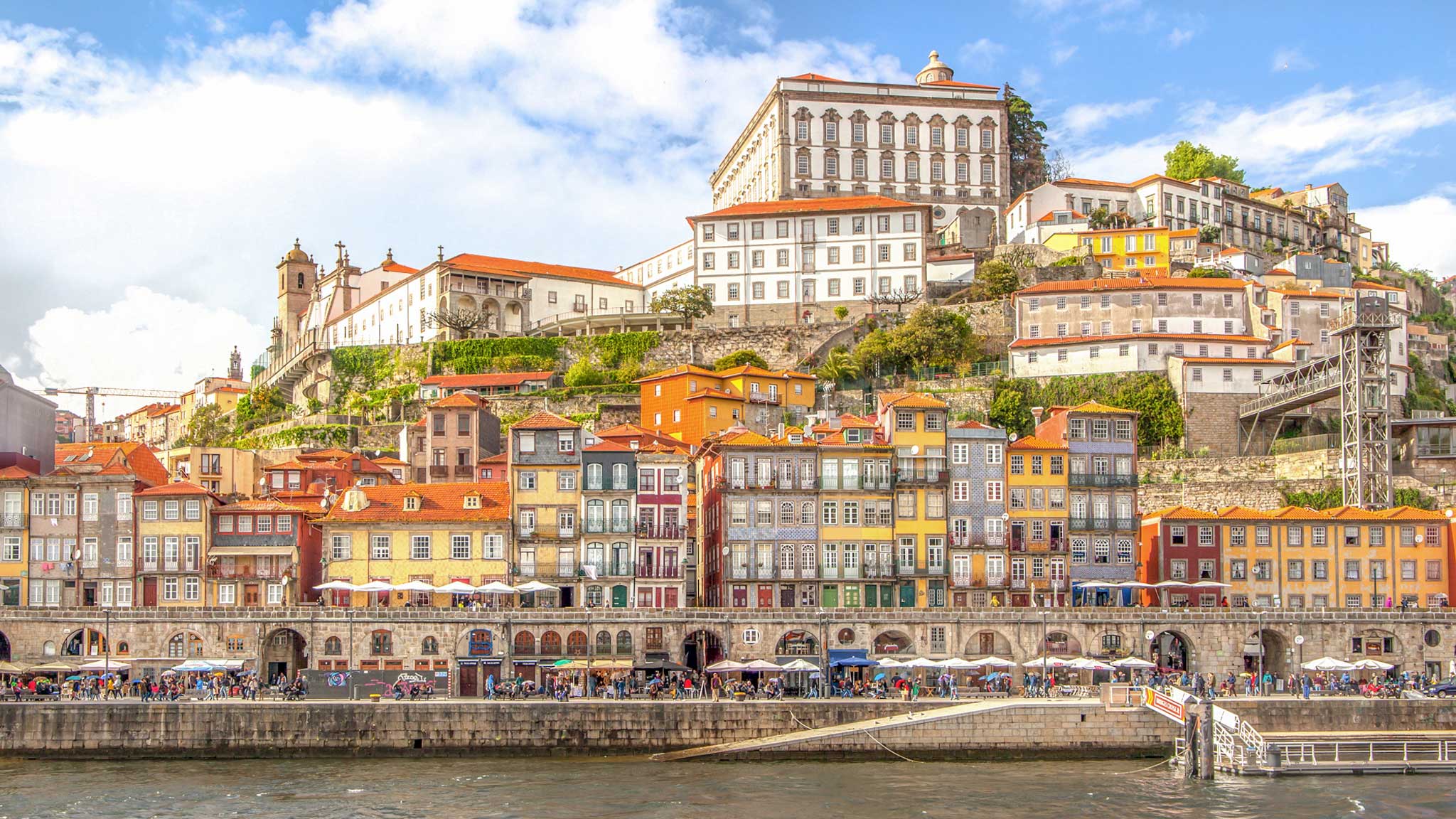 Porto Stopover
Day 1: Get lost in the historic Ribeira district, climbing up the slopes to tour attractions such as the Palacio de Bolsa, Mercardo do Bolhao and the Clerigos Tower — if you want to see that famous library, be sure to prepare for crowds and book ahead. At night, book one of the city's exciting new restaurants – Porto's food scene has even made Michelin stop and stare.
Day 2: If you're a museum person, start the day with a short hop to the Serralves Museum, a modern art space housed in a forested space. If you'd prefer beaches, go a little further to Foz do Douro instead. In the afternoon, cross to the other side of the river, Gaia, and you're at a historic port lodge. You might also want to visit one of the museums in WOW – the 'Wine Experience' being particularly impressive.
Day 3: Take a trip out to the striking and impressive Douro wine region. You can travel by train, boat, or car – here's my guide on how to plan the best day trip to the Douro Valley from Porto.
Interested in booking the TAP Portugal Stopover programme? Check out more details on TAP's website.
https://www.danflyingsolo.com/wp-content/uploads/2023/07/Landing-in-lisbon-TAP-portugal.jpg
1366
2048
Daniel James Clarke
https://www.danflyingsolo.com/wp-content/uploads/2022/01/blogo-1w.png
Daniel James Clarke
2023-07-14 22:52:26
2023-07-17 05:40:20
Visit Portugal With a Free TAP Stopover in Lisbon or Porto + Taste Celebrated Chefs' Dishes Onboard