12 of the best places to visit in April in Europe: beaches, Easter, cities, and adventures
This website uses affiliate links which may earn a commission at no additional cost to you. As an Amazon Associate I earn from qualifying purchases.
Updated: 23rd February 2023
Europe offers up an alluring range of reasons to visit in April. The continent's warmest spots are starting to welcome back beach visitors thanks to rising temperatures. Easter ensures that destinations such as Seville and Braga are some of the best places to visit in April in Europe for seasonal celebrations. Plus, perhaps rather importantly, there are still some off-season deals still to be found.
The start of spring is also a great time to enjoy city breaks before the crowds arrive. Unsurprisingly, this means some of the best European cities to visit in April (outside of the school holidays) are the likes of Paris, Rome, Barcelona and more of Spain's best cities.
But, rather than propose the typically crowded capitals as a pre-summer suggestion, I've tried to go beyond the most apparent destinations and highlight some other April alternatives, each offering a seasonal speciality.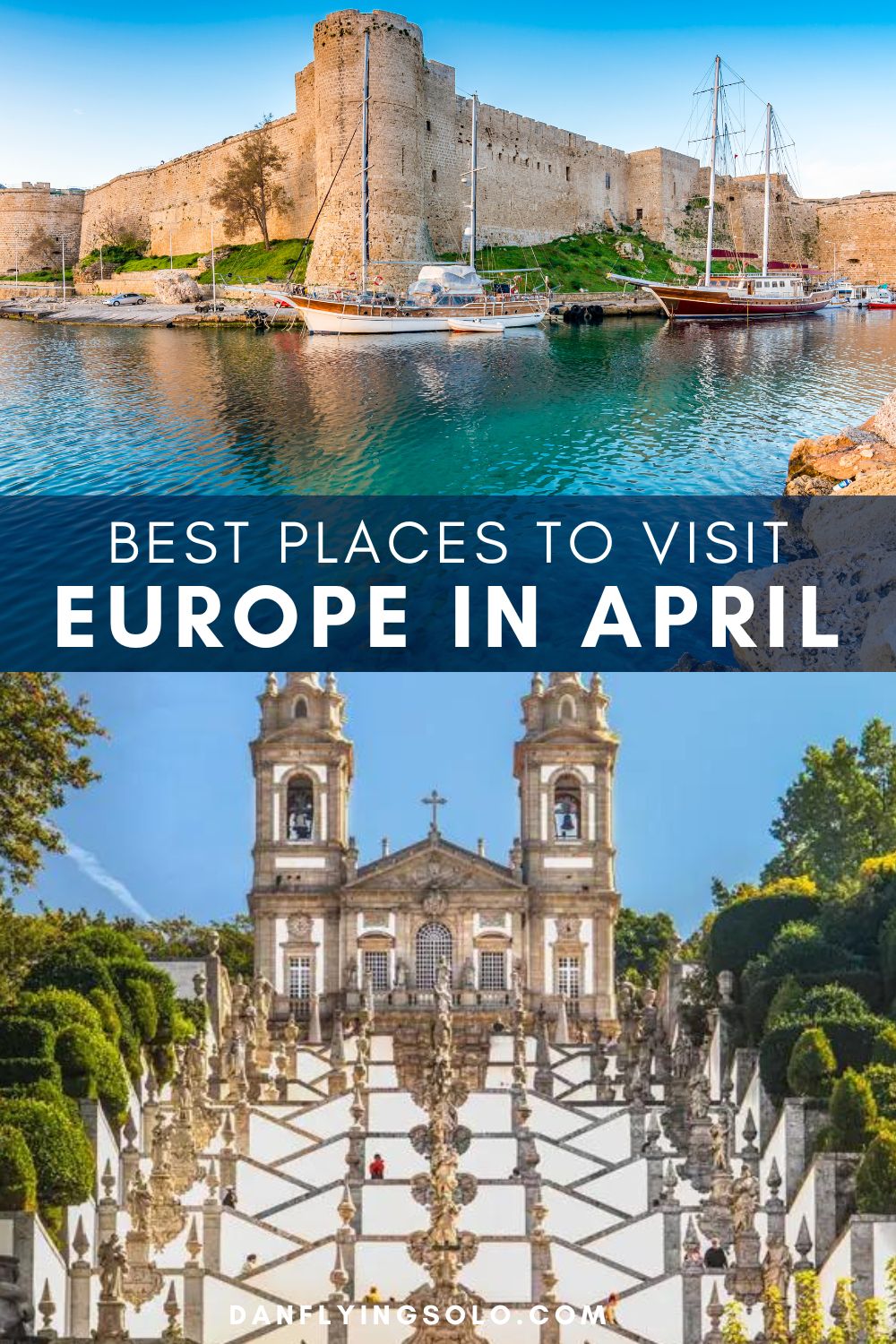 Of course, a key consideration when planning where to go in Europe in April is deciding whether you want a beach escape, cultural trip, city break or adventure vacation. As such, I've broken my suggestions of the best places to visit in April in Europe into those four categories.
Warmest places in Europe in April for a holiday
If you want to find the warmest place in Europe in April, you'll need to head south to some of the best beach destinations in Europe. While temperatures are starting to rise across the continent, there's still a chance of grey days and showers in northern Europe – although spring wildflowers bring the colour. So, to (almost) guarantee beach-friendly weather, you'll want to consider some of these best places to visit in April in Europe.
Cyprus
Sun-seekers can't go wrong with Cyprus, one of the warmest places in Europe in April, for a beach holiday. Not only are the island's golden sands and turquoise waters usually basking in a pleasant daytime 22°C (71°F), but there are also plenty of things to keep you entertained away from the beaches.
From the ancient archaeological attractions of Pahos – such as the 4th-century BC Tombs of the Kings – to the border-defined city of Nicosia's museums, Cyprus' best attractions are varied and fascinating. Though, tearing yourself away from those gorgeous coastal spots such as Nissi and Aphrodite's Beach will require a bit of willpower!
April highlights: Cypriots love a celebration, and there are plenty of festivals in Cyprus throughout the year. During April, Orthodox Easter is a huge event (some years, it will fall in March), and the one-day-only Latchi Fish Festival (usually the third Saturday of the month) is also worth enjoying if your visit aligns.
Make it happen: Larnaca and Paphos are Cyprus's two main airports, served by legacy and budget airlines in Europe. Flight-free options include ferries from Greece and Turkey.
Dodecanese Islands, Greece
Who wouldn't want to spend spring break eating halloumi, island hopping, and drinking crisp, chilled wine while watching epic sunsets? Well, that is precisely what you can expect while exploring Greece's Dodecanese Islands.
Situated in the Aegean Sea, the Dodecanese archipelago consist of the 12 largest and best-known islands, plus more than one hundred smaller isles.
Each of these has its own charm – and crystal-clear waters – so deciding where to go in Europe in April will depend on if you want a more volcanic and remote island outpost such as Nisyros, an affordable sun-kissed resort escape in Kos, or a mix of culture, heritage, and beach on the largest island, Rhodes.
While these islands are some of the warmest places in Europe in April, with highs usually around 20°C (68°F), the evenings can get a little chilly. Still, if you avoid the Easter holidays, it can be an incredible time to visit to experience those whitewashed Greek corners without the crowds!
April highlights: The feast of Agios Georgios in Pastida is celebrated across many islands on April 23rd. If Easter is later, then the date may be pushed back slightly.
Make it happen: First, you'll need to decide which island to head for and consider which one delivers what you want in terms of attractions and cost. You can do a Skyscanner search to see the options for all the Greek islands broken down by price – if you're coming from the US, seek routes via Athens.
Antalya, Türkiye
While Antalya is the gateway to Türkiye's Mediterranean south coast, it's technically in Asia. However, given part of Turkey is in Europe and Antalya's proximity, I'd still class it as one of the best places to visit in April in Europe for a beach holiday.
Not only do the turquoise waters offer plenty of relaxation opportunities, but there are also enough ancient sights and cultural attractions to explore if you get restless feet. The Old Harbour is excellent for a stroll, and you'll spot reminders of Antalya's previous life as a Roman Port, particularly at the imposing Hadrian's Gate.
Being one of the warmest places in Europe in April, you can expect daytime temperatures of around 21°C (70°F) and pretty much guaranteed blue skies.
Accommodation options are available for all, ranging from luxurious resorts to more laid-back budget-friendly stays. You'll find more laid-back resort destinations along the coast, such as Belek and Side.
Make it happen: Antalya airport is well-serviced. The region is also popular for package deals like these from Love Holidays – including flights – from around £150pp for a room only or £210pp for an all-inclusive resort.
Best European cities to visit in April
If you're looking for a city break rather than a beach getaway, these are my picks of the best European cities to visit in April. Of course, outside of the Easter holidays, all major capitals are great for visiting before the pre-summer rush, but these spots also have something extra to offer in April.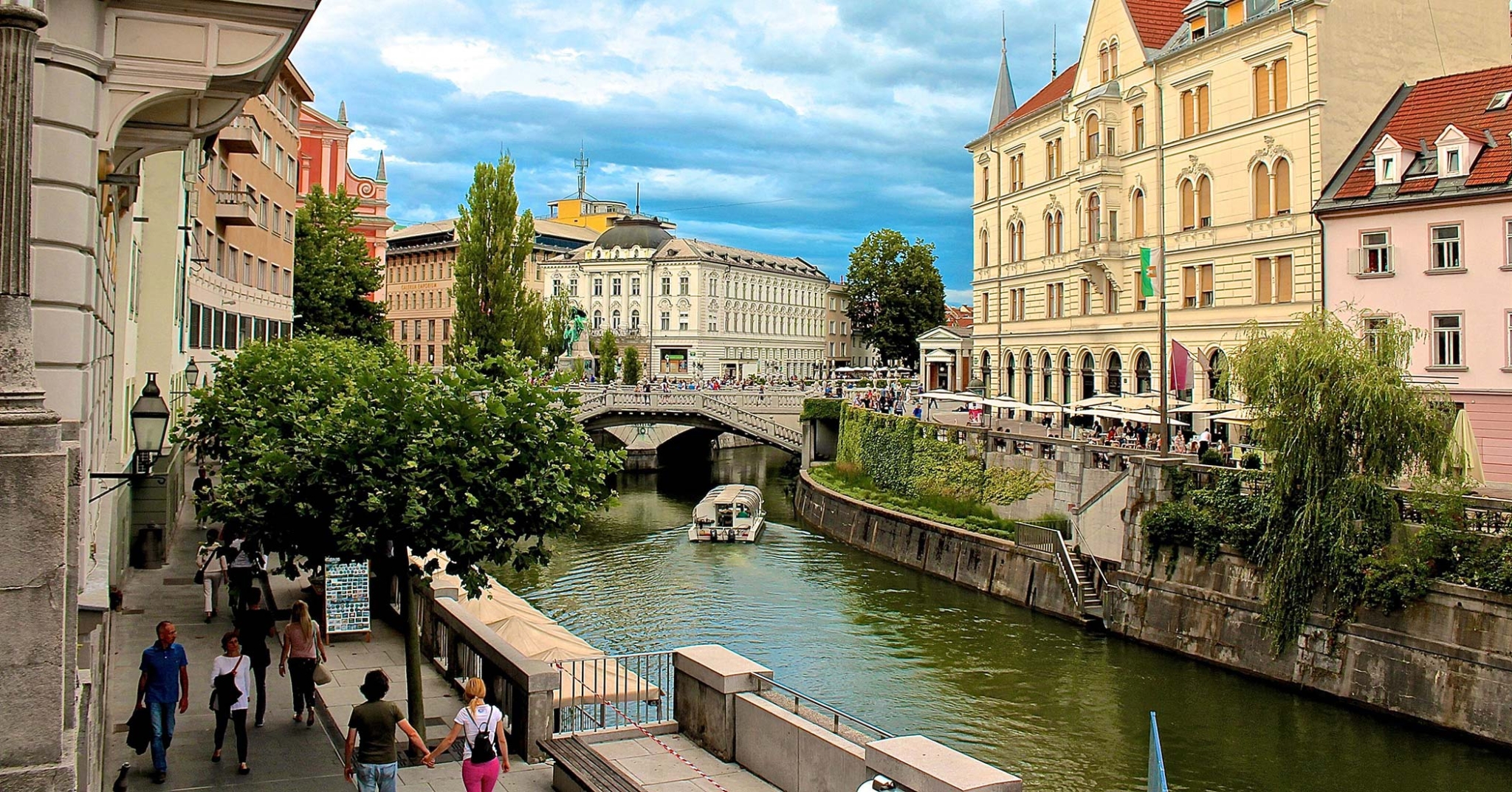 Ljubljana, Slovenia
Ljubljana is one of the best places to visit in April in Europe. Not only will you find a compact and cute capital city, but plenty of beautiful day trips into nature are available on the city's doorstep.
While Ljubljana is not much of a hidden gem in Europe these days, it still won't be as busy as nearby Venice or Dubrovnik over the Easter school holidays.
Thanks to the pedestrianised centre, it's a delight to explore. Whether you're relaxing at a wine bar along the canal banks – try the local Zelen grape, it's delicious – climbing to the castle high above, or simply wandering between independent stores housed behind colourful facades, it's a challenge not to fall under Ljubljana's spell.
With a substantial university population and plenty of trendy coffee and wine bars in the centre, a night out here is also great fun.
April highlights: Some April events you can enjoy in Ljubljana include the last days of the 'Slovenian Music Days' – a classical concert event – and Orto Fest, a month-long event mainly highlighting Slovenian bands and performers.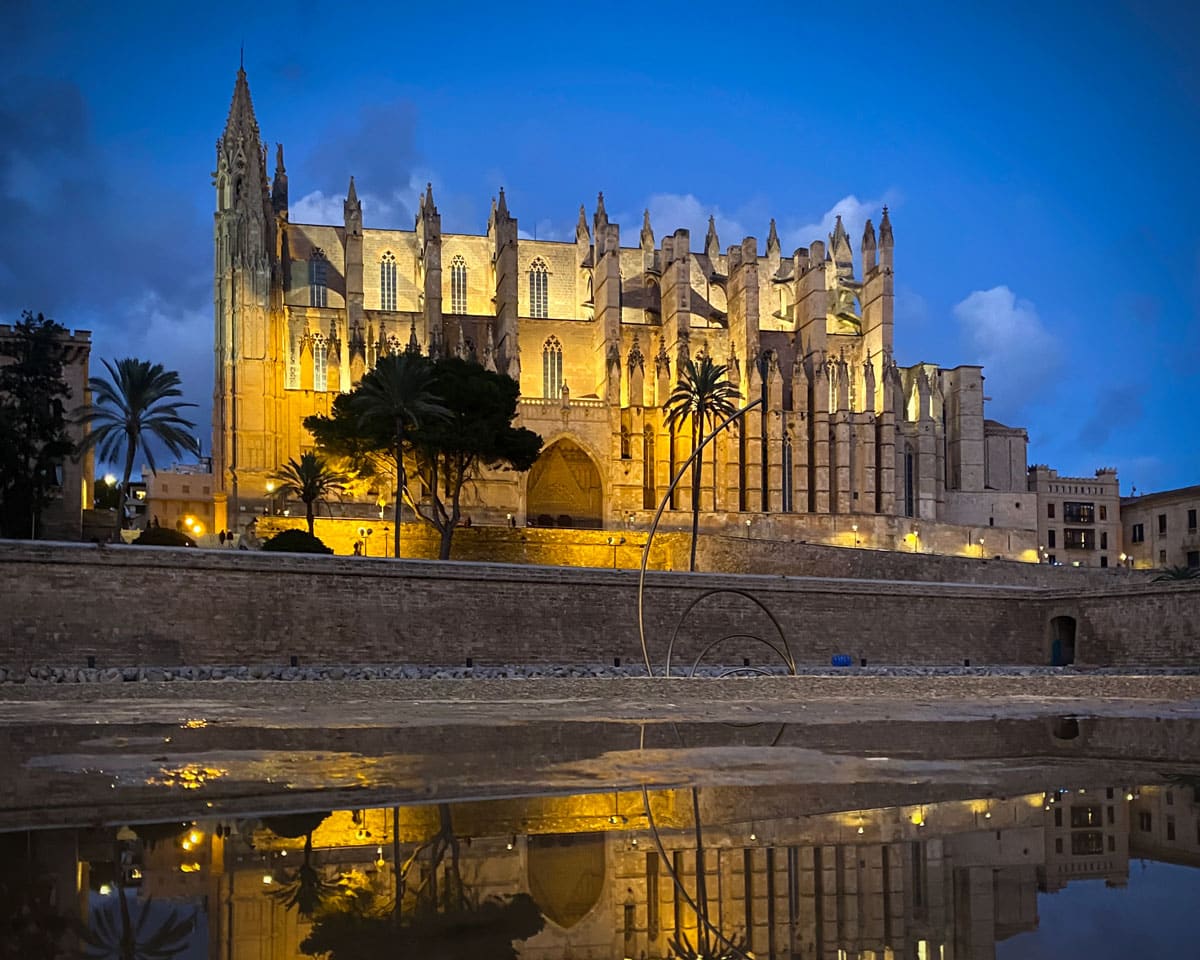 Palma de Mallorca, Spain
If you want to combine the best of an April beach trip with grand architecture and many attractions, consider a city break in Palma.
While the mercury is a little lower in the Balearic Islands than in the Canary Islands – daytime temperatures usually reach around 18°C (70°F) – Palma de Mallorca is about much more than the beaches.
Of the cultural and architectural offerings, the most impressive is Palma Cathedral, which towers above the town. The religious masterpiece, well-endowed with Gothic grandeur, took nearly 400 years to construct. Other notable sights include the Royal Palace and the intriguingly-round Castell de Bellver.
Art is also well represented in Mallorca, especially the works of Balearic creatives. The best collections are on display at Es Baluard and Fundació Miró. Combine this with the compelling dining scene and first-class nightlife – a far cry from nearby Magaluf's revelry –, and you've got everything you need for a city break but
Palma is also one of the best European cities to visit in April as you could make it a week-long stay and enjoy easy day trips to some of Spain's hidden gems, such as the Serra de Tramuntana, or the idyllic harbour village of Port de Sóller, reached by a rickety vintage train.
April highlights: Alongside the Easter celebrations of Semana Santa, local events include the Palma International Boat show and regional foodie events in Andratx and Alcudia. Nearby you'll also find Hiking day trips out of the city tempting due to the wildflowers along the more rural trails.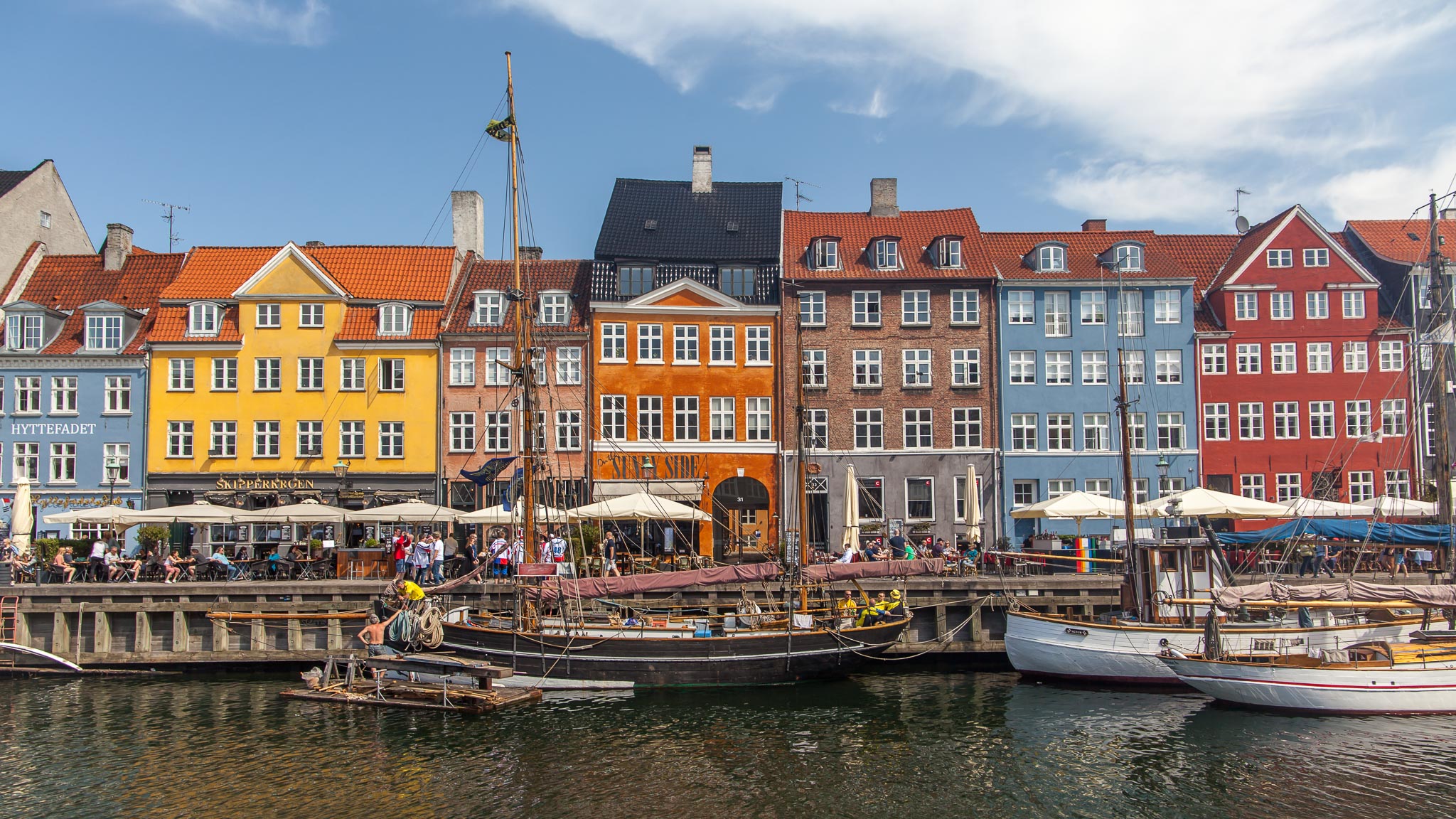 Copenhagen, Denmark
With temperatures thawing and the days getting longer, Copenhagen is one of the best European cities to visit in April. Not only are rain showers much less likely, but there are more than 50 excellent museums in Copenhagen and nearby to entertain if the rains do come.
On a quick weekend city break, you'll be able to visit a couple of those excellent museums – the Louisiana Museum of Modern Art is a standout – and explore architectural treasures such as Christiansborg Palace, one of Denmark's royal residences, and the Kastellet, a well-preserved fortress.
As Copenhagen was named the World Capital of Architecture in 2023 by UNESCO, you'll also have plenty of modern architecture to appreciate as you cycle around the city. Other highlights include the colourful canals of Nyhavn and the Tivoli Gardens, an extensive amusement park that opened in 1843, which help make Copenhagen (alongside LEGOLAND) a family-friendly destination.
Of course, another bonus of visiting before the summer season is that accommodation prices are usually lower. Given that the costs of travelling in Scandinavia can quickly drain your wallet, saving some Danish Krone on your lodging is certainly welcome.
Where to go in Europe in April for adventures
If you're crying out to enjoy the return of longer and warmer days, but on a hiking, cycling or sailing adventure rather than a beach, these are some of the best places to visit in Europe in April.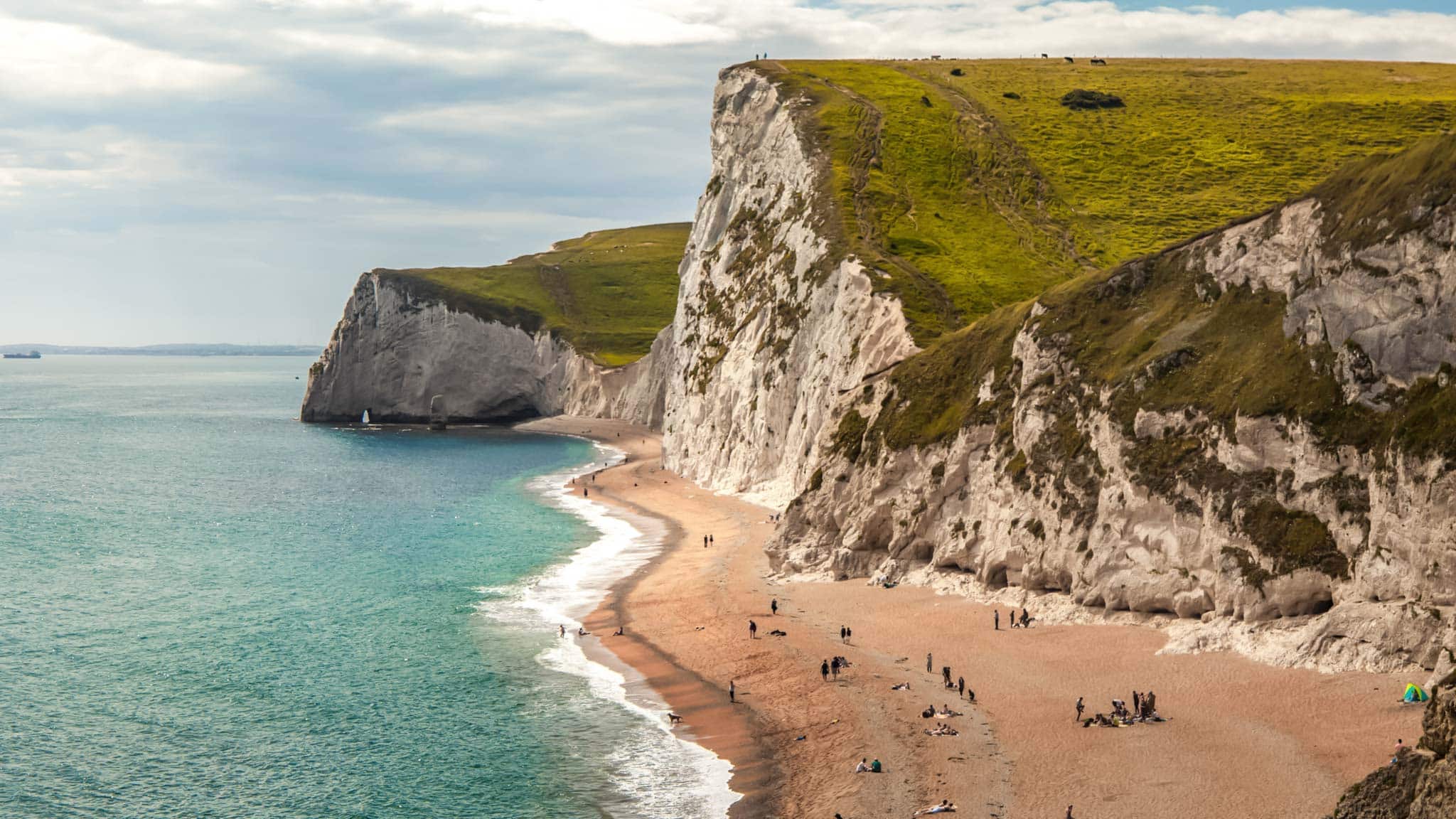 Jurassic Coast, England, UK
Let me introduce you to the region where I grew up, Dorset's Jurassic Coast in South West England. This UNESCO-listed stretch of coast continues into East Devon and is hands down one of England's best destinations.
The clue of what makes this coastal marvel so fascinating is in the name. Crammed with geological features, countless fossils – some dating back more than 180 million years – have been found here. Even now, when you walk along the beach, you might stumble upon one yourself.
The Jurassic Coast is also a great place for outdoor adventures in the UK. While April isn't exactly beach temperature in England, the wildflowers combined with more reliable weather make the coastal trails very inviting during this period.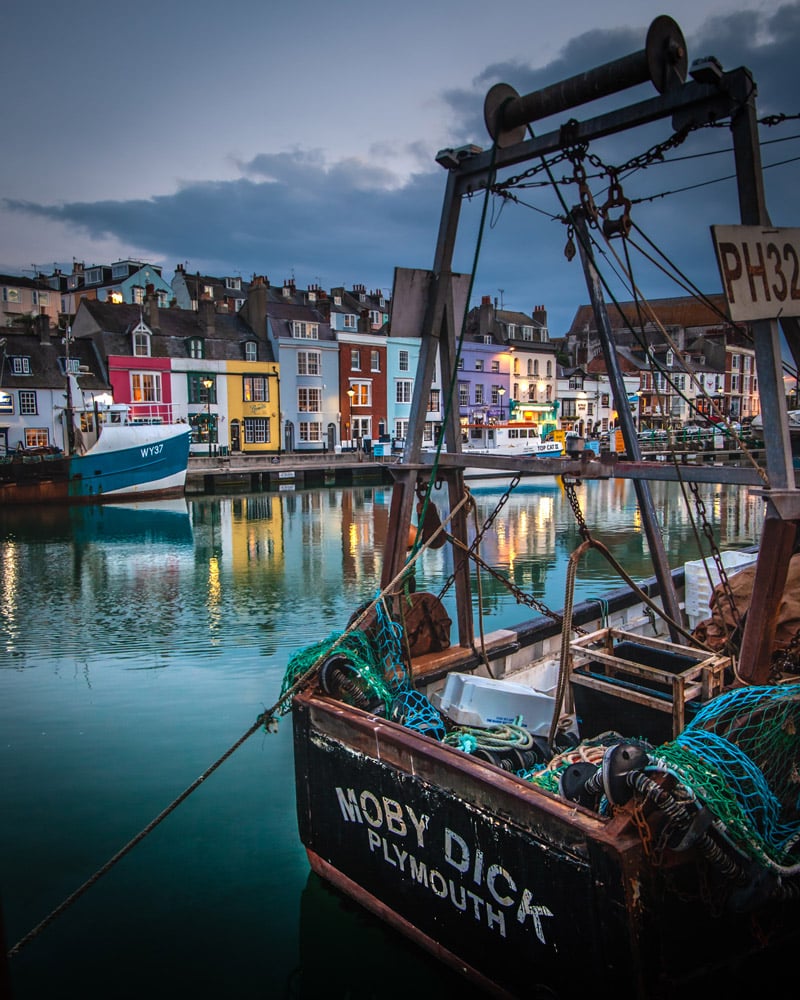 I wouldn't suggest coming here during the UK's Easter school holidays – it will be packed – but it is one of the best places to visit in April in Europe outside of those weeks, as from May onwards, England's coastal destinations start to get much busier.
If you've got more time, continue further south to explore some of the best places to visit in Cornwall before the summer crowds descend.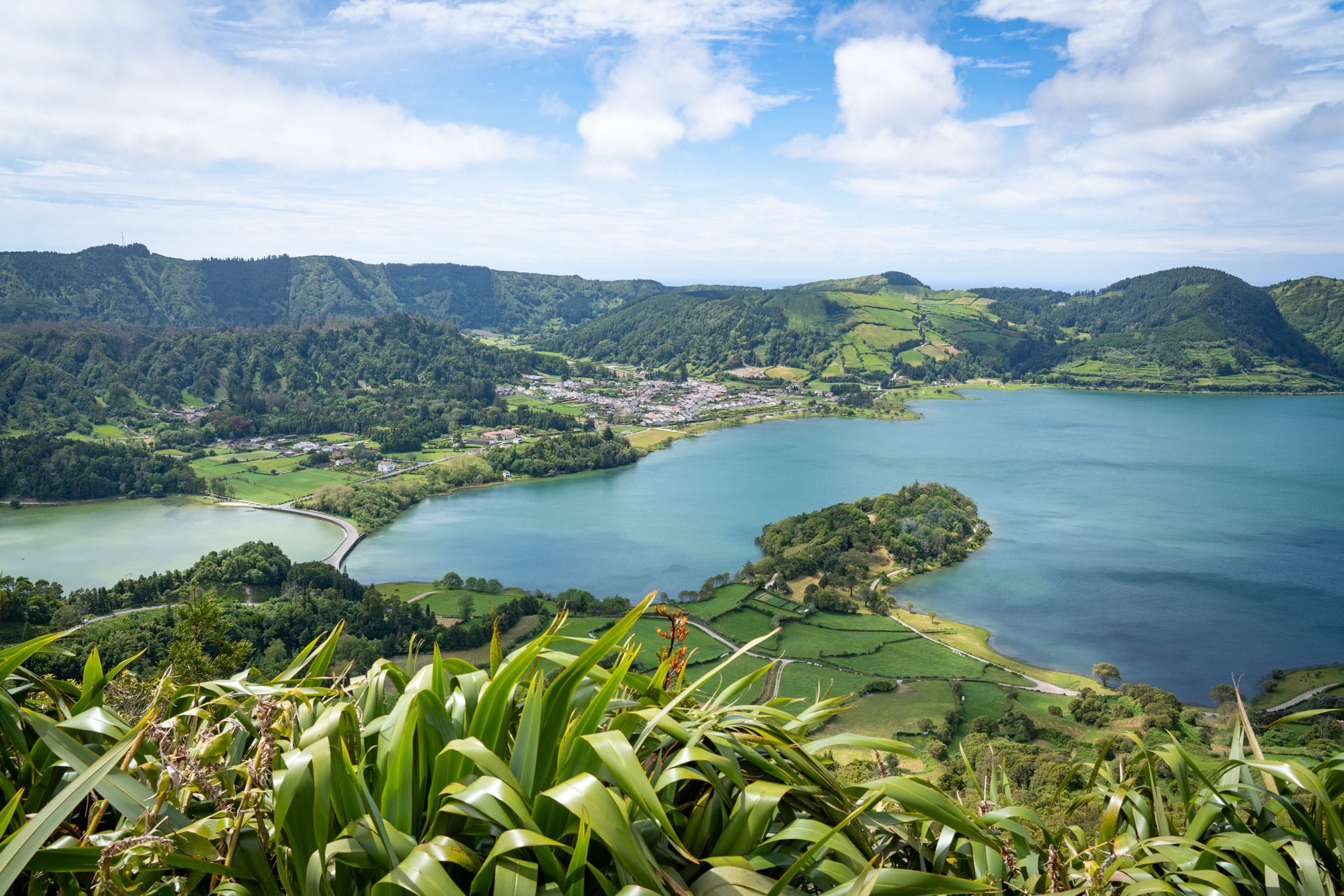 São Miguel Island, Azores, Portugal
Portugal is a popular destination in April. City-seekers make a beeline for Lisbon and Porto, beach lovers enjoy the best things to do in the Algarve, and blossom seekers set their sights on Fundão, the country's cherry capital. Yet, for me, the nine-strong Azores archipelago – located in the Atlantic between Canada and the continent – is one of Europe's best places to visit in April.
While each of these islands has a unique quality, São Miguel – the 'capital' and largest of the group – bundles everything together to give first-time visitors an adventurous introduction to these remote islands.
Highlights of this volcanic-defined adventure paradise include hiking to the Boca do Inferno viewpoint for panoramas over a glistening two-colour volcanic lake, surfing near black sand beaches, and experiencing the geothermal activity of Furnas.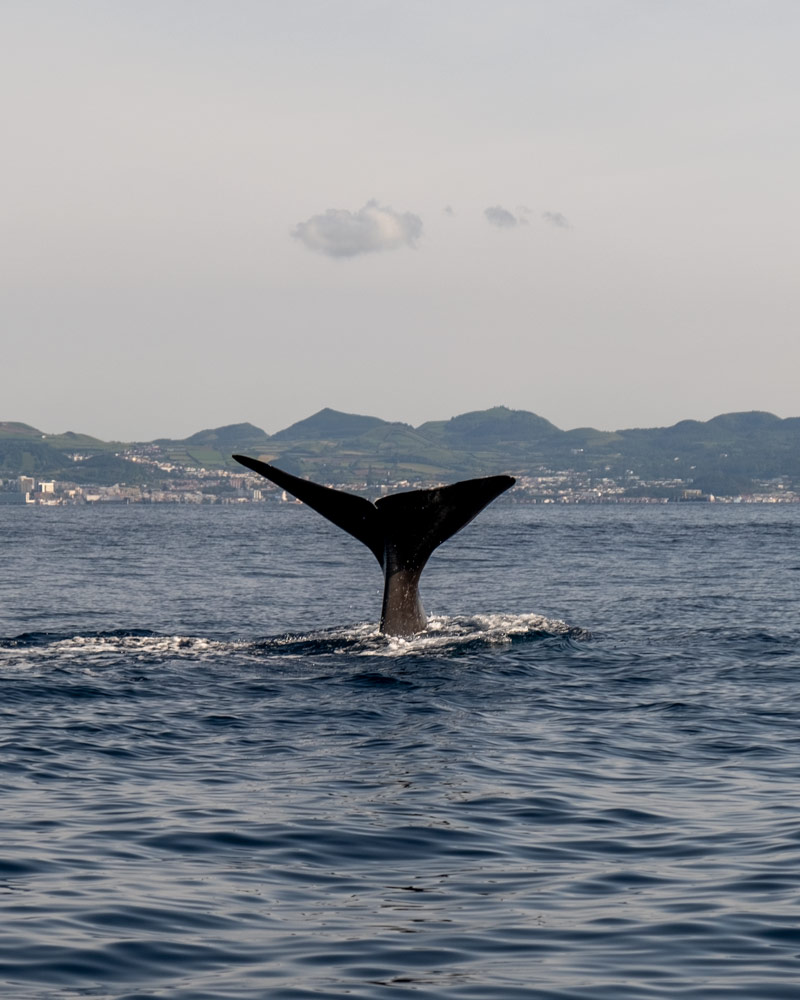 With plenty of waterfalls, canyoning adventures, and wildlife spotting opportunities in the deep blue, these islands are the perfect way to say hello to spring and embrace the great outdoors post-winter.
April highlights: Alongside some Easter events, April is the start of the primary whale watching season, making sightings much more common. The Tremor music festival usually takes place on the first days of April or the last days of March.
Make it happen: To arrive in São Miguel, you'll need to fly as there is no long-distance ferry, just inter-island services. Direct flights depart major EU/UK cities and also from Boston and New York. Package holidays aren't as popular here as in more beachy European destinations, although some options exist.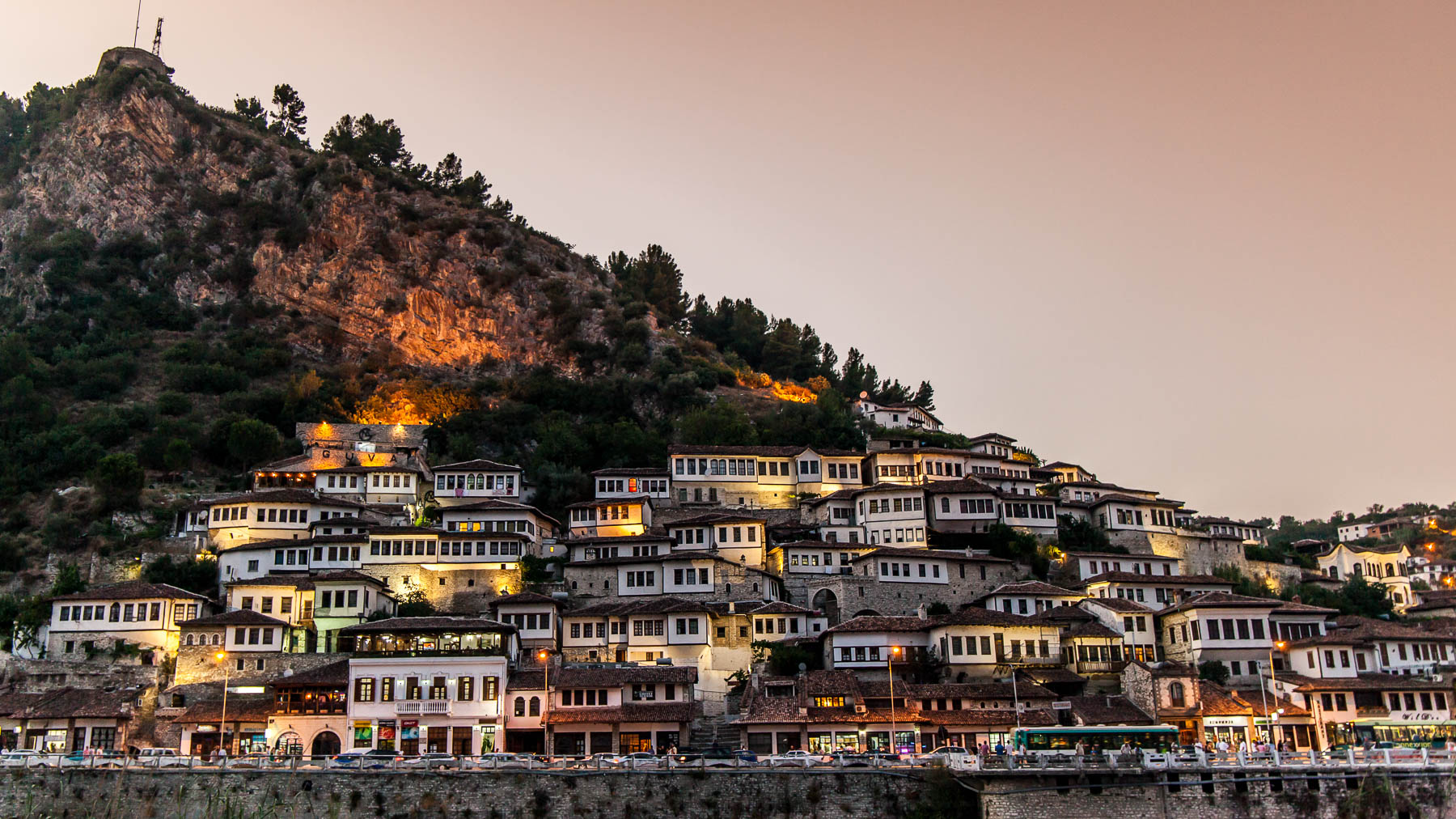 Albania
It might not be one of the most obvious choices, but if you ask me, Albania is one of the best places to visit in April in Europe, especially if you want to enjoy some outside adventures.
While the coast is starting to warm up – daytime temperatures might reach 20°C (68°F) – and summer crowds are yet to descend, the country's beautiful beaches aren't the main reason to visit in April.
Instead, I'd suggest focusing on inland adventures – or indeed coastal, such as paragliding high above the shoreline – to get your early-spring adrenaline kicks. In the towering Accursed Mountains (Albanian Alps), the winter snow should have mostly melted by late March, opening up some epic hiking trails. The snow melt also aids white water rafting and kayaking on the Vjosa River.
Lake Komani is another breathtaking spot for a boat ride or rural stay, and the National Parks of Theth and Valbona provide plenty of outdoor activities. Albania's UNESCO sites – including the picturesque towns of Gjirokastra and Berat – are ready and waiting for a side of culture.
Not only is Albania one of the best places to visit in April in Europe, but you can continue the adventure to nearby Balkan countries with a road trip to Montenegro or Bosnia & Herzegovina.
April highlights: While Albania has no official religion, Eid al-Fitr and Easter (Catholic and Orthodox) are celebrated in Albania. Other events include the South Outdoor Festival – a significant event honouring all the activities possible in the great outdoors – however, in 2023, this has been rescheduled for May.
Where to go in Europe in April for Easter
While places near Rome, such as the Vatican City, might seem the most obvious answer to where to go in Europe in April for Easter, there are plenty more destinations with major seasonal celebrations across the continent. Just remember that occasionally Easter falls in March, so it's also worth checking which dates certain celebrations, events and festivals will occur.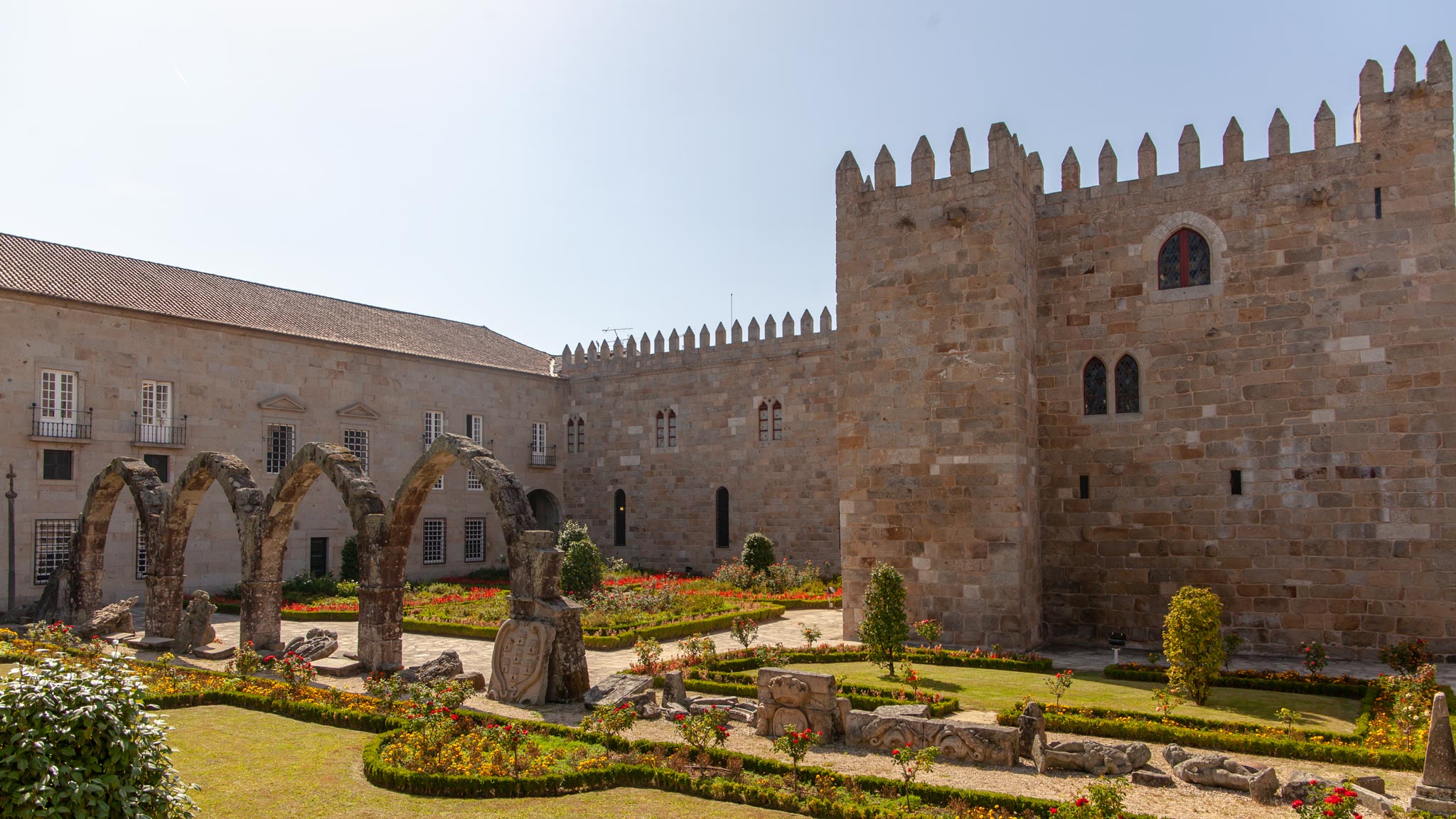 Braga, Portugal
It's fair to say that much of Portugal is overlooked by international visitors, with most people choosing a weekend in Porto or Lisbon for their Portuguese city break. However, having lived in this magnificent country for five years, I can tell you that's a big mistake.
One of Portugal's best places to go in Europe in April is the northern city of Braga. Not only is this university home to one of Portugal's most impressive UNESCO World Heritage Sites, the staircase-heavy Sanctuary of Bom Jesus do Monte in Braga, but it also hosts Portugal's most significant Easter celebrations.
Across Semana Santa (Holy Week), Braga is awash with events and festivities, including the legendary Lent procession, pilgrimages and concerts in religious spaces. Chanting echoes through the streets, decorations add to the mediaeval city's charm, and the evening candle and torch-lit procession – led by the traditional donkey, no less – are particularly impressive.
While Braga is one of the more underrated cities in Europe, the historical core has a charm to it. There are enough museums and attractions to keep you busy for a weekend at least – the palatial Biscainhos Museum is a good place to start – and it's a great introduction to the culture of North Portugal beyond Porto and the Douro
More April highlights: Alongside Semana Santa celebrations, April 25th is Portugal's Freedom Day, when parades and celebrations occur in honour of the military coup that restored democracy to the nation.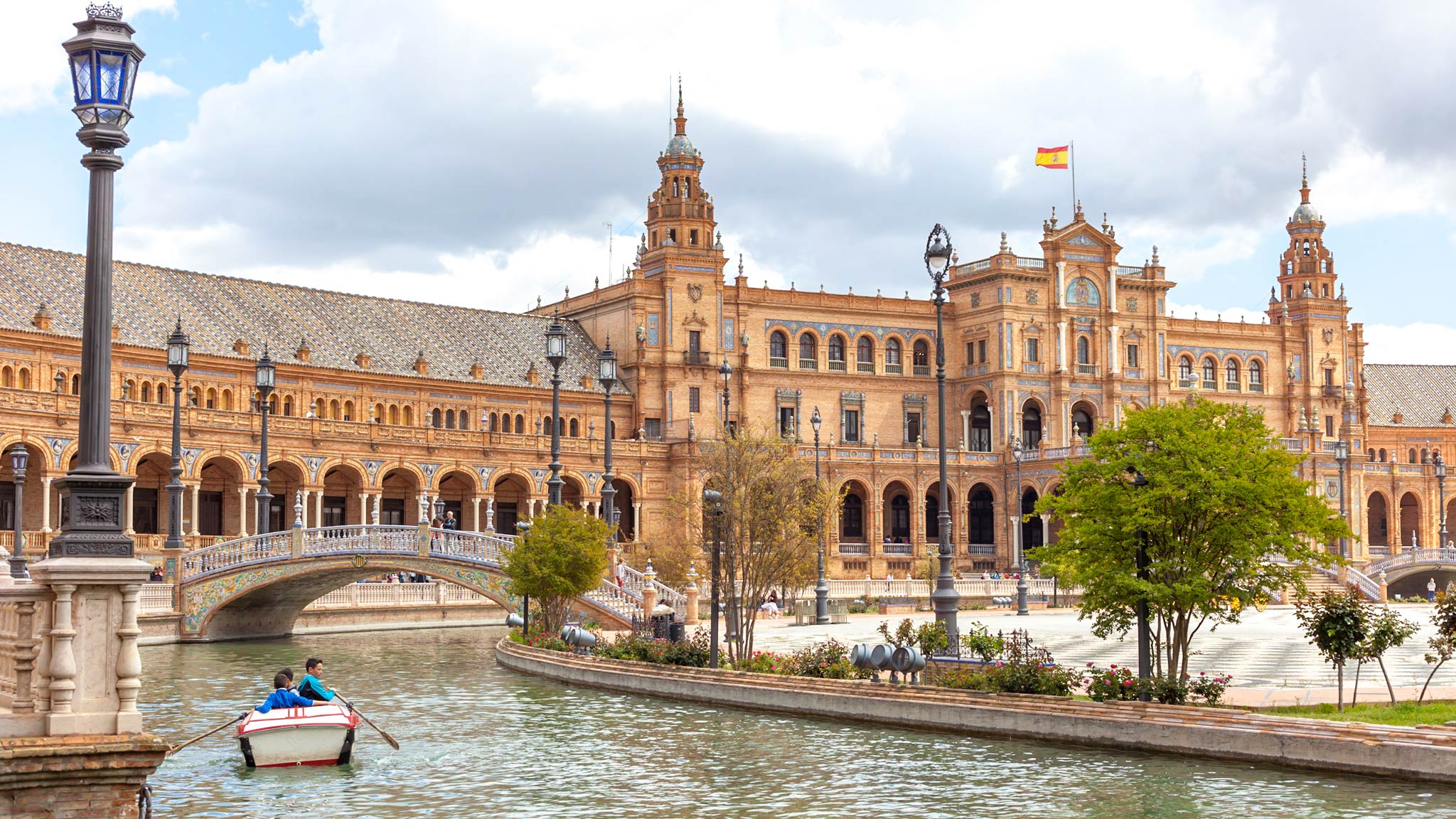 Seville, Spain
When it comes to celebrating Easter in Europe, a weekend in Seville certainly strives for the top spot. This alone makes the capital of southern Spain's Andalucia region one of the best places to visit in April in Europe.
The Semana Santa (Holy Week) celebrations in Seville run for the entire Easter week, and the streets are taken over by processions raising statues of Virgins towards the heavens. Countless clocked figures will solemnly pass by the crowd-lined streets. I find the evening processions perhaps the most captivating, even if it is in a haunting way.
With all the different Brotherhoods hosting their own procession and an Andalusian spin due to the saetas – a sort of flamenco-style religious song hailing from the region – nowhere else in Spain can compare to Easter. Still, Valladolid further north has a similarly revered event, if slightly more solemn.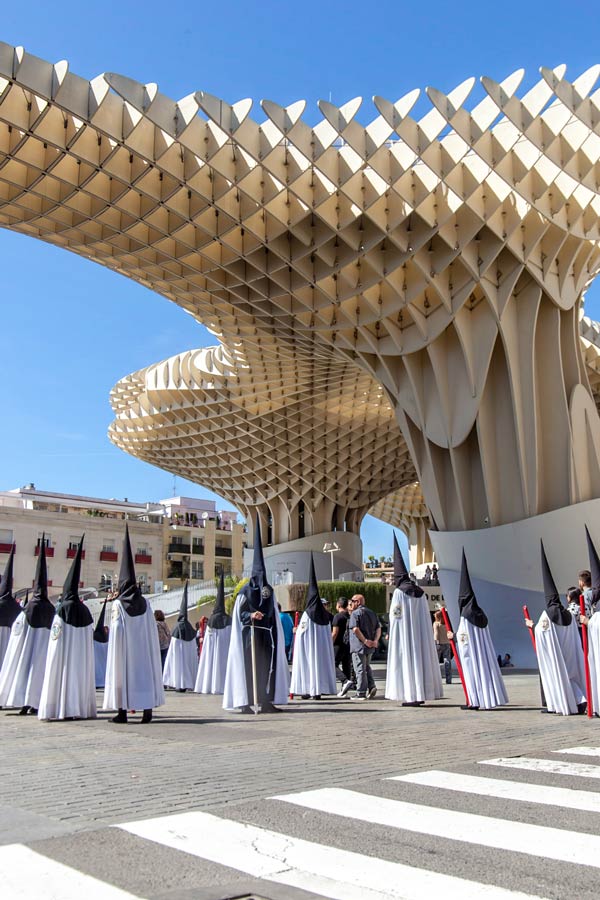 For a more festive atmosphere, Seville also hosts its annual Feira in April, one of the country's most famous. While these occur in most cities and towns at different times throughout the year, Seville's has been celebrated since 1846 and is regarded as one of – if not the – best in the country.
A mini 'city' is built especially for the event, and fireworks, stalls, and traditions such as flamenco and equestrianism all feature. It's the hottest ticket in town, and the casetas (tiny 'houses') are private to particular families or groups. However, some of these zones operated by public entities allow access to visitors.
Beyond the April celebrations, Seville still serves up all of its famed attractions. Enjoy a flamenco show, visit the Alcázar of Seville – a patio-heavy fortress-turned-palace – and climb to the top of the towering cathedral for far-reaching cityscapes.
Jerusalem and Bethlehem, Palestine
Okay, this isn't quite one of the best places to visit in April in Europe, as Jerusalem and the West Bank are in the Asian continent. However, given the geographical proximity, and the number of religious celebrations in April, it's a worthwhile consideration when asking where to travel in April.
Putting political, personal thoughts, and human rights discourse aside for a moment, I believe visiting the Occupied Palestinian Territory of the West Bank – the Gaza Strip is nearly impossible to visit as a traveller – is an essential part of exploring this part of the world. I learnt a lot during my time here and I will forever feel indebted to my guide for all of his patience, time and thoughts as he showed me daily life in Palestine as well as famous locations such as Bethlehem and Jericho.
Regarding Easter, of course, both Jerusalem and Bethlehem are important Christian sites. When I visited during Holy Week – even as an atheist – I was taken aback by the power of the processions and the Church of the Holy Sepulchre's services.
But, what makes Jerusalem truly special at this time of year is that three religions, and three different celebrations, occur alongside each other.
Eid al-Fitr – one of the main events on the Islamic calendar – is celebrated at the end of Ramadan, the Muslim month of fasting. Over the three-day event – which commences with early morning prayers at Al-Aqsa and other mosques – new clothes, feasts and sweets are shared, with delicious foods served up at stalls across the Old City.
The Jewish community celebrates Pesach (or Passover). Various events take place over seven days, which are bookended by two major holy holidays; the intermediate days are known as Chol HaMoed. Israelis and Jews from across the world came together in Jerusalem during this period, with the most attended events usually being the services and blessings at the Western Wall.
Want to discover more of the best places to visit in Europe? Check out my favourite Europe hidden gems, some of the most impressive underrated cities in Europe and more ideas of the best European spring destinations.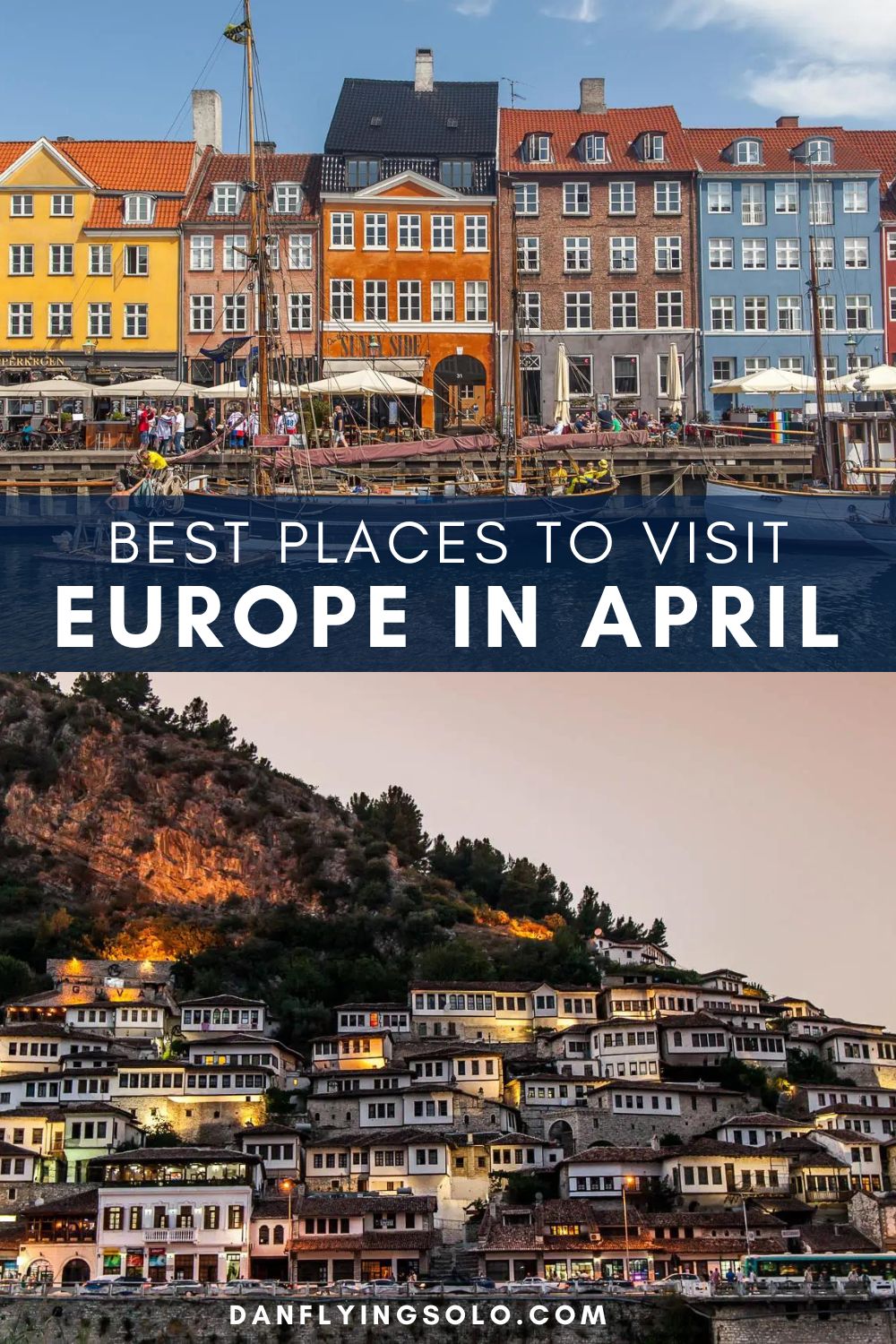 https://www.danflyingsolo.com/wp-content/uploads/2023/02/Sete-Cidades-Sao-Miguel-Azores-100.jpg
1366
2048
Daniel James Clarke
https://www.danflyingsolo.com/wp-content/uploads/2022/01/blogo-1w.png
Daniel James Clarke
2023-02-23 15:20:51
2023-09-19 21:30:37
12 of the best places to visit in April in Europe: beaches, Easter, cities, and adventures