5 Epic Island Escapes for Wildlife and Adventure
This website uses affiliate links which may earn a commission at no additional cost to you. As an Amazon Associate I earn from qualifying purchases.
Updated: 9th September 2023
Rugged, windswept, and ripe for adventures, the best remote islands for wildlife spotting are a far cry from your typical all-inclusive Caribbean getaways. And while I'm all for some rest and relaxation on a sun-bleached beach, there's something truly special about seeking serenity on one of our planet's wild isles.
Whether I was whale-watching against the verdant backdrop of Dominica, encountering penguins on the Falklands, or being left in awe by Indonesia's Komodo dragons, all of these remote islands share one common thread: they were home to some of my most unforgettable travel memories.
Of course, deciding on the best islands to visit will vary depending on your interest, but if you're seeking that 'edge of the world' feeling, then these remote isles are the perfect choice for spotting wildlife, relishing adventures, and reconnecting with raw nature.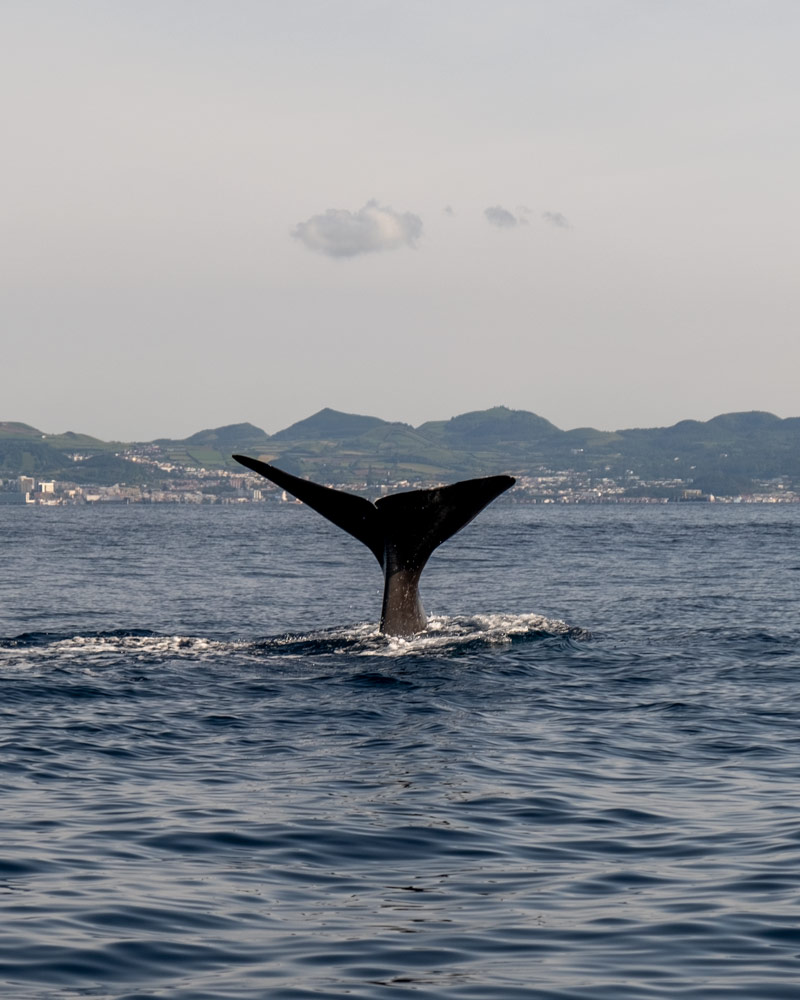 The Azores
For verdant volcanic walks and whale-watching
Starting a little closer to home, especially if you're travelling from Europe or the west coast of the USA, the Azores – an autonomous archipelago of Portugal – are a true adventure playground. Rising spectacularly from the cerulean waters of the Atlantic Ocean, the nine inhabited volcanic islands all have similarities, such as epic hiking trails and verdant vistas, while retaining their own personalities.
Long an in-the-know wild isles getaway, the Azores have had the spotlight turned on them in recent years. This is in no small part to being a year-round cetacean spotting destination, although the peak whale-watching season runs from April until October. From all the islands, boat trips depart into the deep blue to spot these magnificent marine mammals, with São Miguel – the largest island and gateway to the group – offering the most extensive choice of sailings.
But apart from being renowned wildlife islands, the Azores are also riddled with handsome hiking trails that pass through dense forests, climb up soaring peaks, and linger alongside colourful hydrangeas. São Miguel is also loved for its geothermal activity and hot springs, and surfers and water sports fanatics are equally spoiled. While there are no ferry sailings to the islands from Portugal, you can get around the Azores without a car, using public transport and some inter-island ferries. However, a vehicle and domestic flights are needed to explore every corner of the archipelago. 
The Galapagos Islands
For endemic wildlife, giant tortoises, iguanas and island-hopping
Renowned for their pristine landscapes, conservation projects, and endemic fauna and flora, the Galapagos Islands are some of the most wildlife-heavy isles you can visit. Sitting around 600 miles off Ecuador's coast, the best way to see the island's native wildlife is by choosing from one of the many exciting Galapagos island expeditions available, as island-hopping by boat will allow you to cover more ground across the 120-plus island archipelago. 
The most famous resident of these unspoilt isles is arguably the Galápagos giant tortoise, which can grow to around 5 feet. Still, with hundreds of endemic species (including birds and marine life) calling the island group home, there are plenty more wildlife spotting opportunities to get excited about. Standouts include the Galapagos penguin, Lava lizards, Marine iguanas and the Galapagos hawk, a scarce bird of prey. Then there are the numerous non-native species, such as sea lions, albatrosses, and the colourful Lightfoot crabs.
Snorkelling and scuba diving are equally excellent ways to experience the underwater side of the Galapagos, with sea turtles, rays, and shoals of tropical fish thriving in the protected waters.
But these remote islands aren't only about seeing the residents; there are plenty of (responsible) low-impact adventure activities you can enjoy during your visit. Hiking around active volcanoes, surfing the less-crowded swell and kayaking amongst sea lions are just three of the adventures awaiting these near Eden-like isles.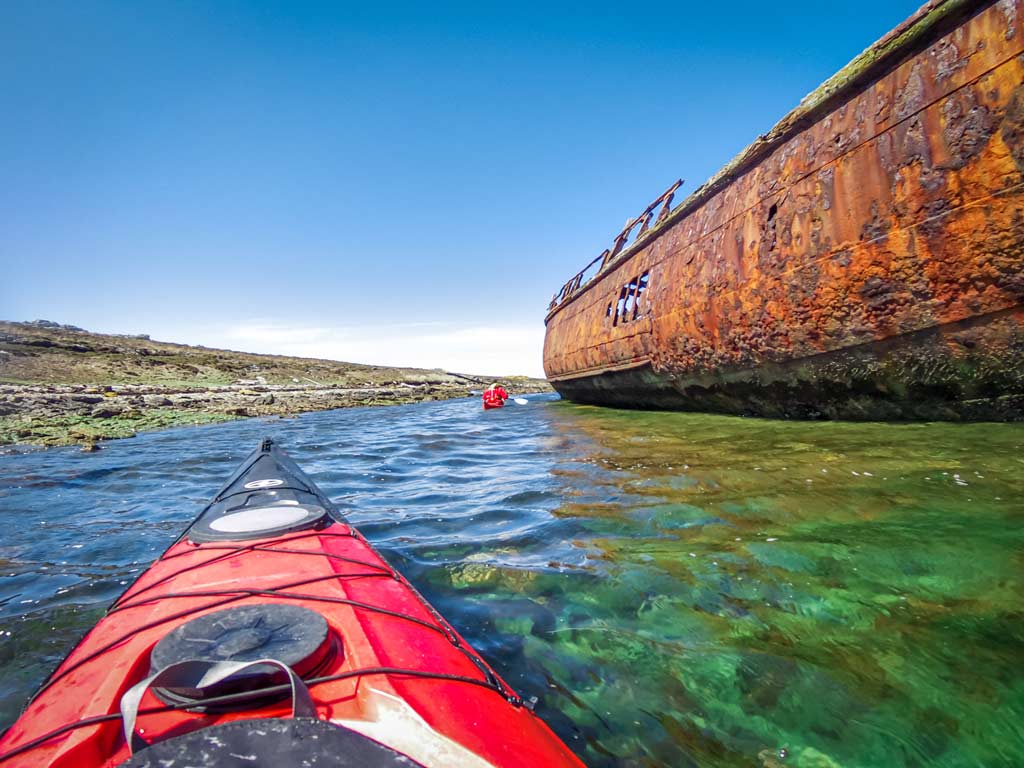 The Falkland Islands
For solitude, sheep, seals and penguins aplenty
Forget any ideas of a luxury island escape on the Falkland Islands. These rough, rugged, and windswept outposts of the United Kingdom are true wild isles where sheep outnumber humans by the thousands. But the main reason to visit the Falkland Islands isn't the little lambs; it's the million-plus penguins that nest across the archipelago. With less than 20 of the numerous isles inhabited – and even then, some only have a population of two – these are genuinely remote islands where days can pass without a conversation, let alone seeing a convenience store.
Sadly, the islands are still remembered by many for one thing only: the Falkland Islands War with Argentina, which developed due to the (ongoing) dispute over the Islas Malvinas – the Spanish name for the archipelago. But if you ask me, the real owners of these lands are the five species of penguins you can spot here. Rockhopper, Macaroni, Magellanic, King and Gentoo all have vast colonies, and seeing them bunched together at Volunteer Point is one image which will be forever imprinted on my mind.
Over the two weeks I spent in the Falkland Islands, I embarked on various adventures, starting with an Army flight leaving an RAF base in the UK. Kayaking around shipwrecks and playful seals, boarding tiny planes to reach the outer isles, and taking hauntingly silent walks to white sand beaches are all staples of a trip here. But it was the time spent watching playful penguins diving into the waters that was most precious. However, to see the grandest of the species – the Emperor penguin – you'll need to head even further south.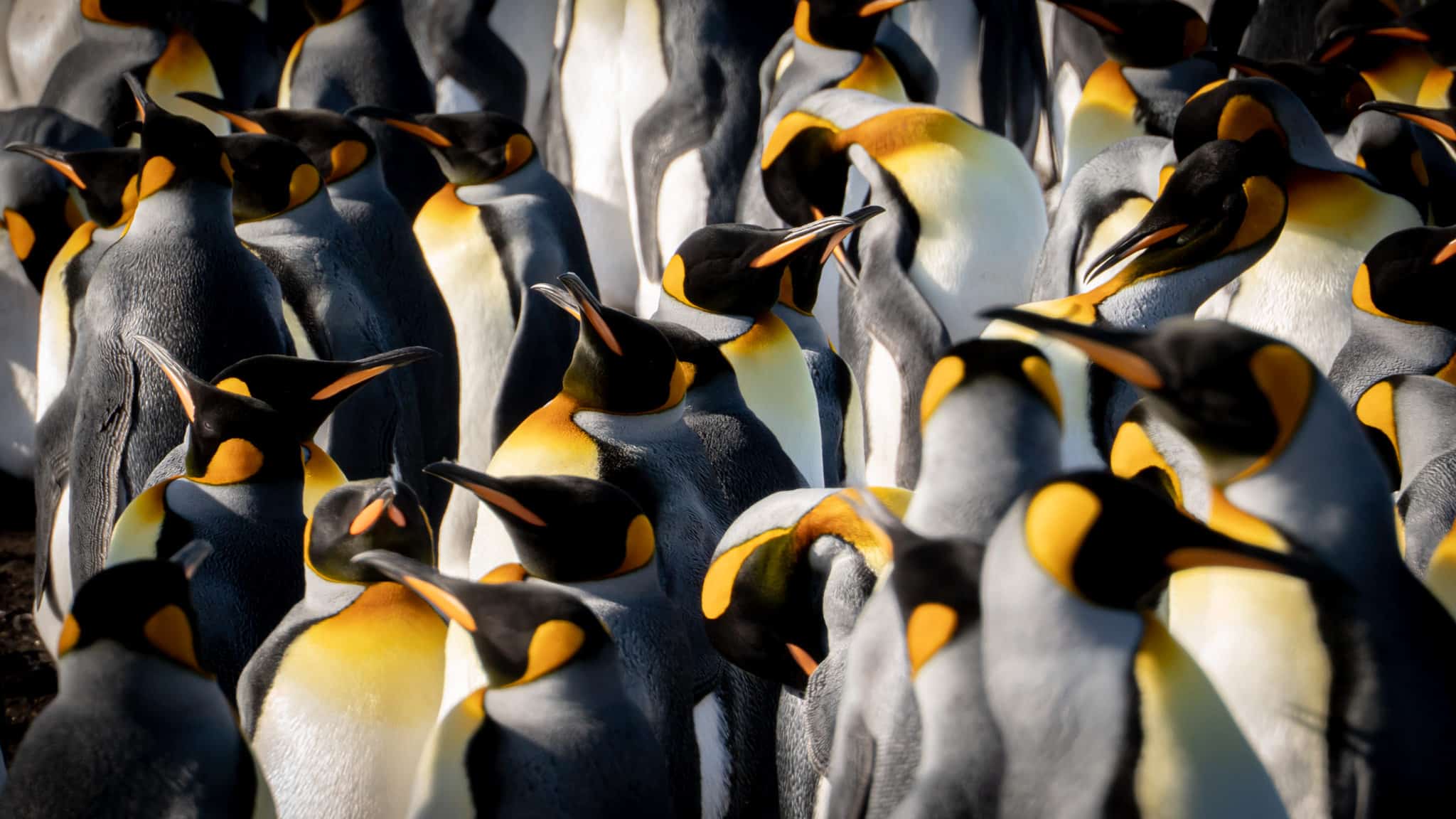 Antarctica
For snow-coated expeditions and Emperor penguins
If there's one true end-of-the-world adventure, it's Antarctica. Sure, it's the seventh continent rather than one island, but if anything, that adds to the experience, as you'll need to opt for one of the ever-growing cruises around Antarctica, which depart from South America, to visit.
An absolute bucket-list dream for me, a trip to this vast icy land is certainly not wallet-friendly, though it's undoubtedly a once-in-a-lifetime adventure. Still, with rising concerns about the effects of tourism here, keeping sustainability and responsibility in mind when planning your trip is a must. Luckily, it's a place for learning, and ships voyaging here will be equipped with local specialists and marine biologists to preserve the pristine landscape.
The main wildlife draw for many is the chance to see the endemic Emperor penguins, which can grow to be four feet tall. You'll also have the chance to spot other species of penguins, whales (including Orcas), seals and various sea birds. Kayaking across the mirror-like waters while admiring the icy landscapes is an absolute dream of mine, and I honestly can't think of any better wild island adventure.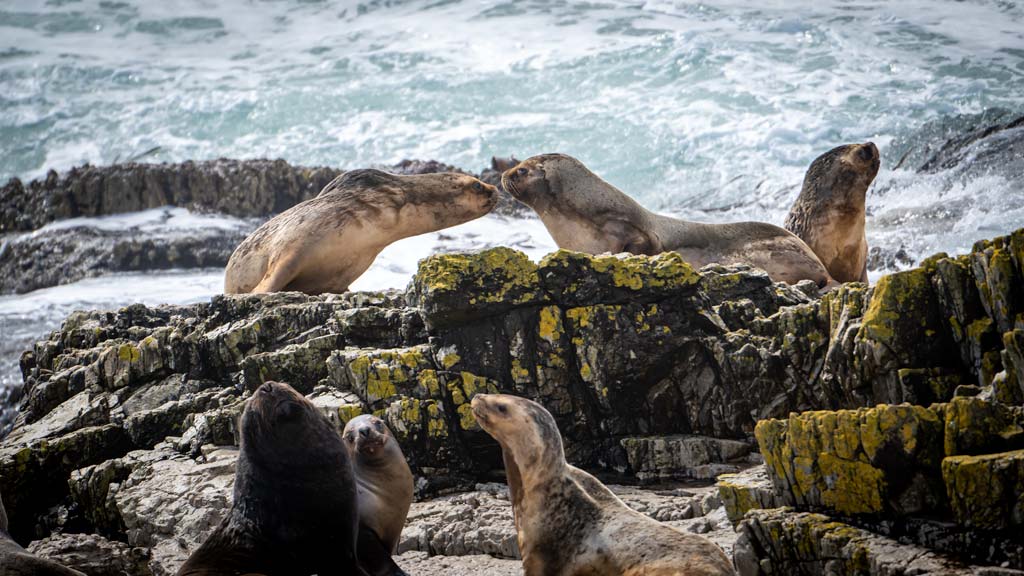 The Faroe Islands
For secluded whale-watching and puffins with decent public transport
One of The Faroe Islands's biggest appeals is that no expedition ship is needed to explore them, as the 18 islands have a surprisingly impressive network of subsided buses and ferries. You can even reach the autonomous archipelago of Denmark by ferry from the mainland, with the ferry then continuing to Iceland.
I'm currently in the final stages of planning my dream trip here, and in just a few weeks, I'll be setting foot in Tórshavn, the regional capital. The main appeal for me is to understand the remote way of life and learn more about the Faroese people, although wildlife plays a big part in bringing the small annual contingent of visitors.
Puffins are the big draw for many, and it's believed around half a million pairs breed across the archipelago. The best place to spot them is the island of Mykines, although the breeding season only runs from April until September. Dolphin and whale sightings are possible year-round, meaning those who brave the foggy and dark winters might even get a sighting.
Other attractions on these remote islands include turf-roofed houses, dramatic waterfalls plunging into the chilly ocean, and optical illusion floating above the near-vertical cliffs. It looks like a destination where you can both lose and find yourself, and I'm excited to report my findings in a few weeks.
https://www.danflyingsolo.com/wp-content/uploads/2022/12/Falkland-Penguins-1.jpg
1152
2048
Daniel James Clarke
https://www.danflyingsolo.com/wp-content/uploads/2022/01/blogo-1w.png
Daniel James Clarke
2023-09-09 06:45:52
2023-09-09 06:46:20
5 Epic Island Escapes for Wildlife and Adventure