Cheap flights in Europe mean Ryanair, Ryanair means tiny little airports in places you have never heard of.
Some people call that inconvenient. I call it winning!
I love hunting out the little-hidden gems of Europe, the places still waiting for the crowds to descend. If you are like me and would rather point to a random town called Konjic on a map and drive there on a whim then this list is for you!
Konjic – Bosnia & Herzegovina
I'm not sure how I ended up spending two nights here. Well, I am, I literally pointed at a cool looking name on the map of Bosnia & Herzegovina and drove there. What a winning decision that was!
Bosnia has a thing for beautiful bridges and this is no exception. This small town with its handful of accommodation options, beautiful churches and mosques set against the river and a laid back vibe that I found unique to Bosnia make this number one on the 'Europe off the beaten path list 2017' for me. Mainly because no one else I know has ever heard of its amazingness!
Carvoeiro – Portugal
Given this charming fishing village in the south of Portugal is basically my second home I really should have some better photos of it. I blame it on the fact it is just too damn relaxing and after living somewhere, you just forget to photograph it.
Around an hours drive from Faro (the airport of the Algarve), this place has grown hugely since my first visit 25 years ago but retains its charm and small town vibe. Explore the rock pools of Algar Seco by foot or kayak, settle in for some seaside fresh fish views, party the night away at the beach nightclub or simply just relax on the sand. A holiday in Carvoeiro is certainly a relaxing one.
Linlithgow – Scotland
Just a short train ride from Edinburgh and you will get to the delightful town of Linlithgow. With its vast lake for boating on and its impressive palace (which many mistakes for a castle), this is the quintessential image people have of the UK. Think cobbled streets, low doors and colourful plants hanging outside houses.
Another reason that this needs to be on your 2017 visit list is Edinburgh Festivals are celebrating their 70th birthday! If you have no clue what goes on in Edinburgh during August then let me show you.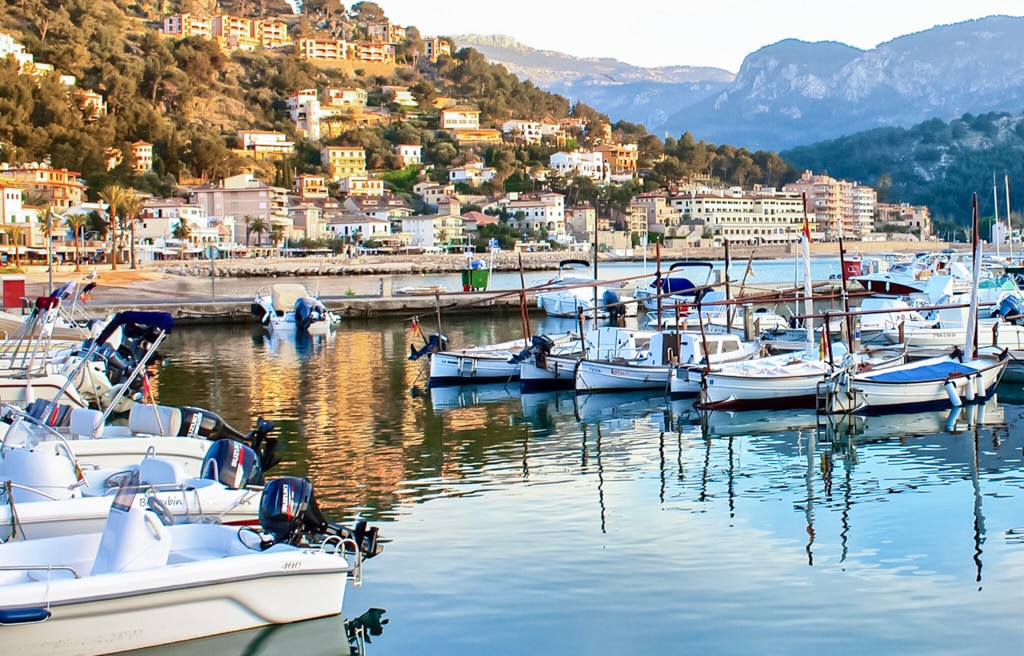 Port de Soller – Spain
When you mention Majorca (Mallorca) to most people, they will either be thinking of the popular spot of Palma or the drunken and shameful resort of Magaluf. But there is a whole other side to this island!
Taking the old battered train through lemon trees, rustic houses and mountains, transports you to Port Du Soller with its white washed houses, boating harbour and a small town. It is also a great starting point to trek the impressive old path through Sa Mola Mountains. If you want to know more about this quaint side of the Island, here is a handy guide to travelling in Soller, Mallorca.
Caen – France
So a city slipped onto the list, but when you are stood in the castle, soaking up the abbeys or exploring the in use and derelict churches you feel like you are in a small Europe town.
An easy day trip from Paris, or a ferry ride from the UK, it is also the neighbour of Bayeux and its famous tapestry and both can be done on a short trip as detailed here. Even if you just come for some crepes and wine, is France ever a bad idea?
Get The LP Guidebook
Grab the print or e-book before you travel to Europe.
Colchester – England
Colchester, located in Essex is actually Britain's oldest recorded town although the newer parts of the city are a mix of shopping centres and transport hubs.
With its drawbridge castle, quaint gardens and wooden and rickety buildings its the ideal place to take a day trip from London or stay overnight in one of its old world style hotels. Somehow I can't find my photos so here is a cheesy one courtesy of the Colchester tourist board!
Bled – Slovenia
Ahh, Lake Bled – you stole my heart through and through!
A short train ride from the cutest capital city ever, Ljubljana, Bled is so much more than just a lake with its pointed rooftops on the island in the middle. By summer its the perfect place for trekking or hiring a boat and by winter the snow peaked mountains are breathtaking. The castle overlooking the lake serves up a mean slice of the famous local Bled Cake and the town itself is a great place to kick back and take some down time when visiting Europe!
Kutna Hora – Czech Republic
Whilst Prague may be one of the hottest must visit cities in Europe at the moment the historic and impressive city of Kutna Hora is the ideal day (or extended trip) from the capital.
Discover cobbled streets, grand architecture, an incredibly impressive cathedral and the unique 'Bone Church' and get your slice of Bohemia with less of the crowds.
Pluzine – Montenegro
Pluzine was another place that I stumbled on by pointing at a map and just driving and became one of the highlights of my Montenegro Road Trip.
Surrounded by mountains and based around a lake this tiny town is not used to many visitors… just yet. You can just about see the small bungalow we rented in the bottom of the above photo and we were greeted with a warm welcome of local liquor by our host. Conversation flowed in sign language and it was the perfect base to explore the rivers and canyons of this naturally mind blowing country.
Vaduz – Liechtenstein
Ok, maybe I'm getting a bit carried away but I am basically putting a whole country on this list. Yep, Liechtenstein is a country!
A tiny one that is, nestled into Switzerland and surrounded by some of the most impressive scenery this continent has to offer.  The capital has a castle, great restaurants and you can even get a passport stamp from the post office (given it has no borders). If you ever find yourself in Switzerland then fall asleep on a train like I did and you might wake up in close proximity to a new country.
Hof (Glacier beach) – Iceland
I'm not sure I can really call Hof a town. It's more a collection of huts and farms in the south of Iceland but if you want to get away from it all then this is the place to come!
It's also really close to the famous Glacier Beach which is a sight to behold at Sunrise making Hof a great pick of places to stay for the early morning wake-up call. Of, if like me, you visit during winter when the sun doesn't appear till nearer 11 am a great spot to have a sleep in!
Vienne – France
My time in this tiny French town can be categorised by one thing – My favourite wines!
Hermitage for anyone not in the wine know is some of the most respected, and expensive, wines you can get out of this country. Some of the land here retails at a million+ for a hectare because of the great soil conditions and prestigious nature. As you drive past the hills each winery has its names erected like a Hollywood sign.
But it's also a beautiful place to take a few days out, eat like a king, do some wine tasting and stroll along its peaceful river by night. The Rhone Valley overall is an ideal Europe road trip.
WANT MY BEST TRAVEL GUIDES & MONEY TIPS FOR EUROPE?
Berat – Albania
This UNESCO listed town was one of the highlights of Albania for me.
The journey here started off patchy and with a policeman but I quickly fell in love with the wide windows that these white houses are famous for. The new town also had a great buzz to it and with a castle, you can sleep in, restaurants overlooking the river and a lady selling the best plums in the world it really should be on your list!
Gdansk – Poland
Gdansk has the colourful houses, the stone paved streets and the affordable prices. It also has two other cities super nearby making it a great place for a short break in Poland.
Sopot, the seaside town with is crazy long pier is perfect for cooling off during the summer months whilst Gdansk has enough charm, restaurants and history to keep you entertained for a few days. It is usually super cheap to fly here with Ryanair making it a great weekend getaway destination.
Camogli – Italy
If you want to know just how much I fell in love with Camogli then read this.
The smaller and lesser known neighbour to Portofino and not far from the rugged landscape of Cinque Terre, Camogli has it all.
This traditional fisherman town with its colourful houses, long history, impressive hotels, small bakeries and laid back vibe is perhaps my favourite place in Italy and given what an amazing country it is, that is no mean feat! If you do visit Camogli then be sure to check out the historic and impressive Cenobio Dei Dogi hotel.
Hvar – Croatia
If you are rich, famous or own a Yacht then you will already know about Hvar – but fear not as the scene here is changing.
As Scuba Diving becomes more popular and Croatia pops up on the travel radar more, a heap of affordable guesthouses are starting to open here if you visit outside the peak season. The short ferry ride from Split is well worth it. Trek up to the top of the castle for incredible bay views, take a boat to a beach party, mingle with the stars or just swim in the clear waters. Hvar kinda ticks all the boxes!
Schwangau (Neuschwanstein) – Germany
Lastly, the German destination of Schwangau – which, if I am totally honest I only want to visit so I can see the mighty impressive Neuschwanstein Castle in person.
It's the only place to make it on the list I haven't been to yet but if you want to know why it still makes the cut, take a look at this beautiful guide to Neuschwanstein Castle by Christina at Happy to Wonder and I guarantee just one photo in you'll already have it firmly on your list too!
What other hidden gems do you recommend in Europe? Leave them in the comments as I am on a mission to visit them all…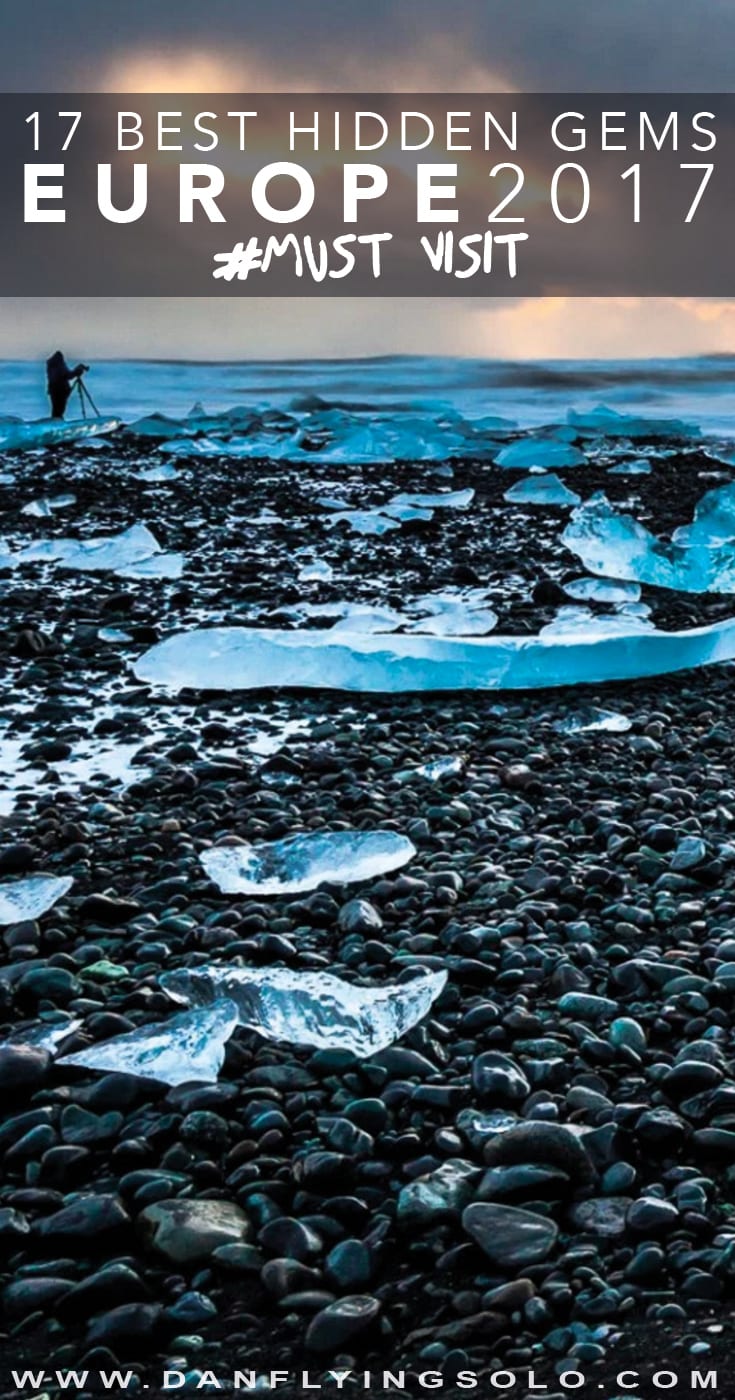 Heading to Europe? Awesome, let me help you out…