Perfect Pairings: 5 Greece Holiday Destinations for a Multi-Centre Trip
This website uses affiliate links which may earn a commission at no additional cost to you. As an Amazon Associate I earn from qualifying purchases.
Updated: 29th September 2023
From the silky soft sands of Crete to the volcanic black beaches of Santorini, the number of idyllic Greek holiday destinations are as endless as they are enchanting. But while limiting yourself to just one island (or city) on a vacation to Greece might be tempting for topping up your tan, planning a multi-centre Greece holiday is almost as easy as booking an all-inclusive.
The biggest challenge? Whittling down which of the 200-plus inhabited islands to visit on a multi-destination Greece holiday. The easiest way to see as many of these beautiful beach destinations is to hop on a sailing tour or cruise. However, with decent train links on the mainland, and plenty of local ferries to choose from, you don't necessarily have to sleep onboard to visit more than one sultry shoreline.
Whether you're seeking feta-filled days and citrusy-wine nights paired with myths and legends, or ancient archaeological finds combined with blue-and-white panoramas, these Greece holiday destinations can all seamlessly be turned into a multi-centre trip.
Pair Kefalonia's wines with Ithaca's myths
The blissful Ionian Islands offer some of Greece's easiest to access beaches, with the airports on Corfu, Kefalonia, and Zakynthos all receiving international flights. But there's also no shortage of ferry routes between this cluster of islands, making a multi-destination Greece holiday to Kefalonia and airport-free Ithaca – linked by ferry in less than an hour – a breeze.
On Kefalonia, you'll find plenty of gorgeous beaches such as Skala, Myrtos, Avithos and Foki Fiskardo to sun yourself on, spectacular boat trips along the coast (and into the Melissani Cave), and panoramic hikes through the dense forests of the Ainos National Park. The vineyards of Kefalonia, known for their Robola whites, are also well worth visiting if you can tear yourself away from the shoreline. As the larger of the two islands, there's no shortage of high-end villas in Kefalonia, making it a better base – with daytime temperatures over 20°C from May until October, seeking out shoulder-season deals is a solid idea.
The second Greece holiday destination of this trip is the smaller and more peaceful isle of Ithaca, best known for the myth of Odysseus. The Greek legend of this more than lives on, with regular readings of Homer's Odyssey famous poem presented in the island's cultural spaces. Beyond, it's just as mystical, with turquoise-fringed bays and secluded sands offering a slightly more offbeat Greek experience.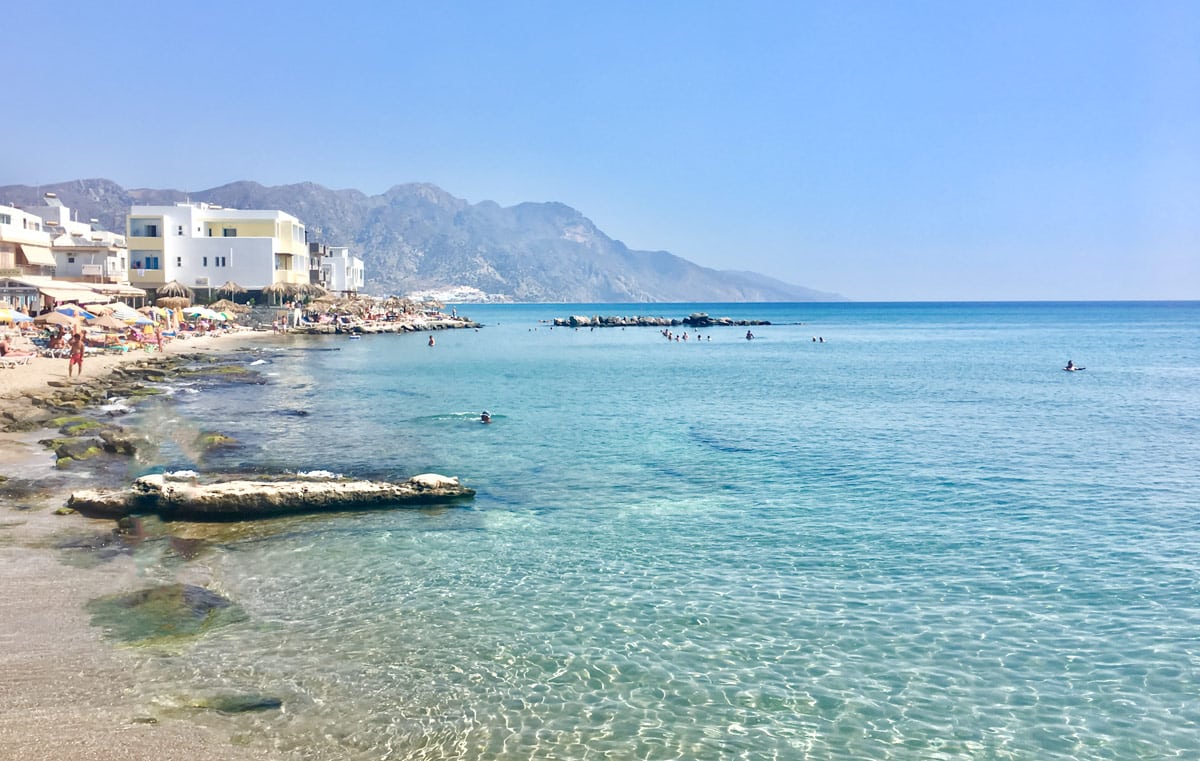 Contrast Kos' beaches with Nisyros' volcano
These two Dodecanese Islands aren't geographically far apart, but they can feel a world away from each other when you're on them. Kos, a long loved beach holiday island is a great getaway from the UK thanks to the abundance of seasonal flights and package deals. Meanwhile, to visit volcanic Nisyros Island on this multi-centre Greece vacation you need only plan a day trip –however, I'd suggest scheduling a couple of nights to enjoy the serenity of this unique island.
For the most part though, I'd suggest basing yourself on Kos. For a little more culture, stay in Kos Town, where the Roman open-air theatre, archeological museum and mosaics, and sea-facing fortress bring some history to an otherwise beach-focused break. Other more typical beach resort towns include laid-back Kefalos or more lively Kardamena, where the ferry to Nisyros departs.
The second Greece holiday destination of this trip, Nisyros, is less about golden sands and more about the sulphur-spewing Stefanos Crater – one of the largest in the world. On the ferry approach, you'll see the expected whitewashed downs that decorate the edge of this fiery island, but once you've taken the bus or hiked up to the crater – which you can actually walk inside of – it's a different world. One of my favourite offbeat European destinations, I adored my time in Nisyros, and once the day-trippers have gone by sunset, it becomes even more serene.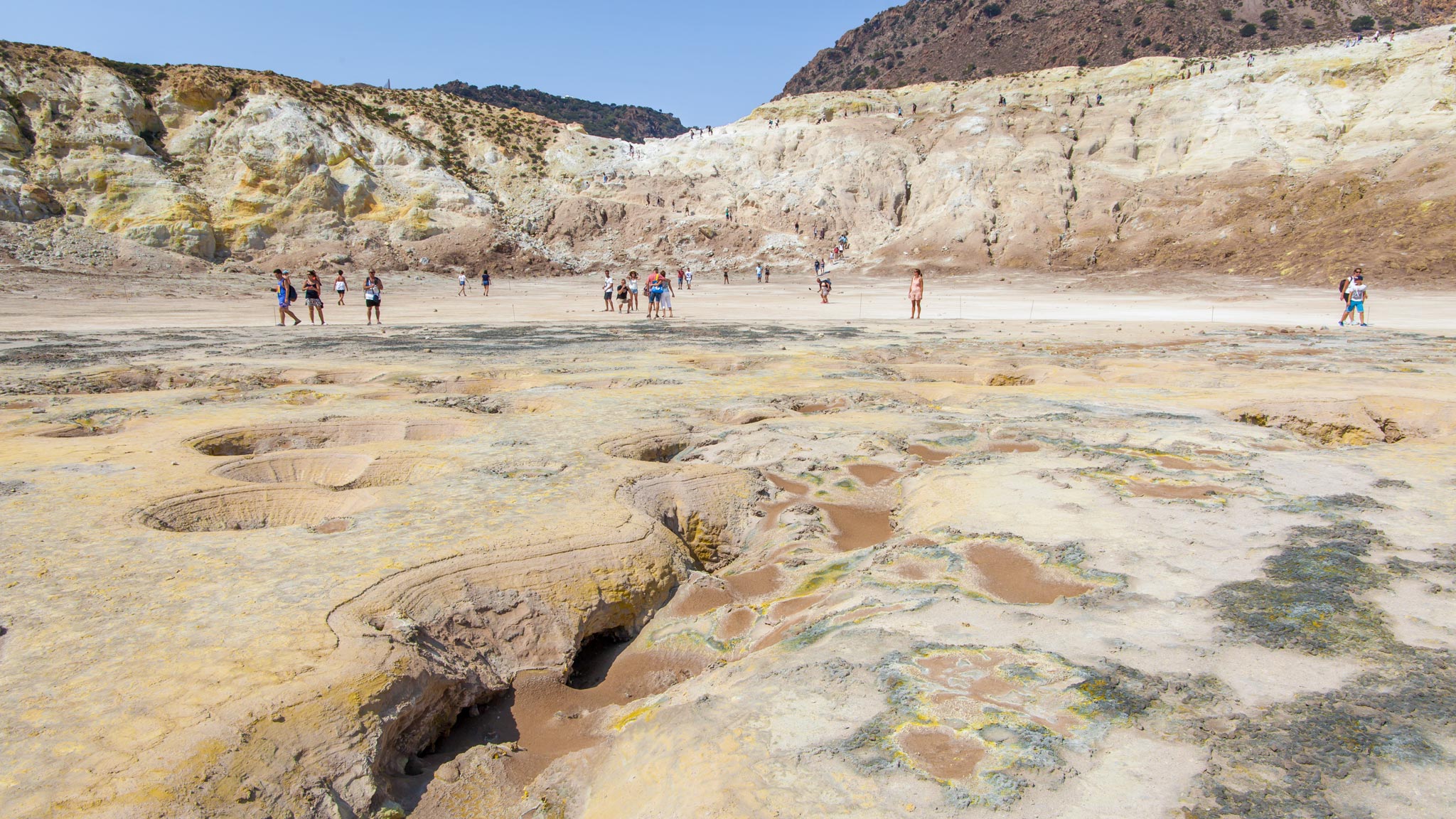 Island-hopping around the cinematic Cyclades
The Cyclades are one of Greece's most famous and visited island groups. Although, it's the Santorini's azure-domed roofs and black sand beaches that have become the household name. Yet with crowds ever-growing on this overtouristed island, it's never been a better time to consider one of the other islands in the gorgeous group.
With more than 200 islands in the Cyclades group, seeing them all would be a mammoth undertaking. Some of the other most popular destinations include gay-friendly Mykonos, known for its nightlife, the idyllic and lesser-visited Milos where sandstone cliffs plunge into bath-like waters, charming Paros, and the largest island, Naxos.
If you can't decide which of the Cyclades to visit, why not bundle a handful together into an island-hopping trip. You're not just limited to the giant floating-city-style cruises that ply the Mediterranean in summer either, there are plenty of small ship cruises of Greece to choose from, and the sailing season usually runs from spring until autumn. With all the legwork done for you, you can enjoy a few of the most beautiful Greek holiday destinations hassle free.
All aboard from Athens to Thessaloniki
If you're travelling to Europe in winter, or would prefer to focus on Greece's mainland rather than islands, you can't go wrong spending at least a few days in Athens, the country's timeless and ethereal capital city. Laden with legends, landmarks and luxury offerings, there's plenty more to see beyond the world-famous UNESCO-listed Acropolis. But why limit yourself to just one Greek holiday destination when Thessaloniki can easily be reached by train?
My biggest tip when it comes to Athens is don't rush; I made this mistake on my first whirlwind trip to the city and then subsequently had to return a couple of years later to see everything I missed. Of course, you've got the major highlights such as the Parthenon atop the Acropolis, the linked museum, and the Odeon of Herodes Atticus Roman amphitheatre. But then there is so much more, such as the half-day worthy National Archaeological Museum, the Byzantine and Christian Museum with its standout mosaics, and the all-marble Panathenaic Stadium.
Making a trip to Athens into a multi-centre Greece vacation is also straightforward, with the train linking the capital to the underrated second city of Thessaloniki in less than six hours. While not quite as rich in history as Athens, there's more than enough ancient ruins and archaeological sights, such as the Roman Forum, Archeological Museum and Arch of Galerius to fill a day or two. The Museum of Byzantine Culture is also a good shout if you missed the one in Athens, while the waterfront is ideal for a stroll and to visit the White Tower. You'll want to spend the majority of your time in Athens, of course, but a night or two in Thessaloniki will allow you to see a little more of the country, especially on the train ride.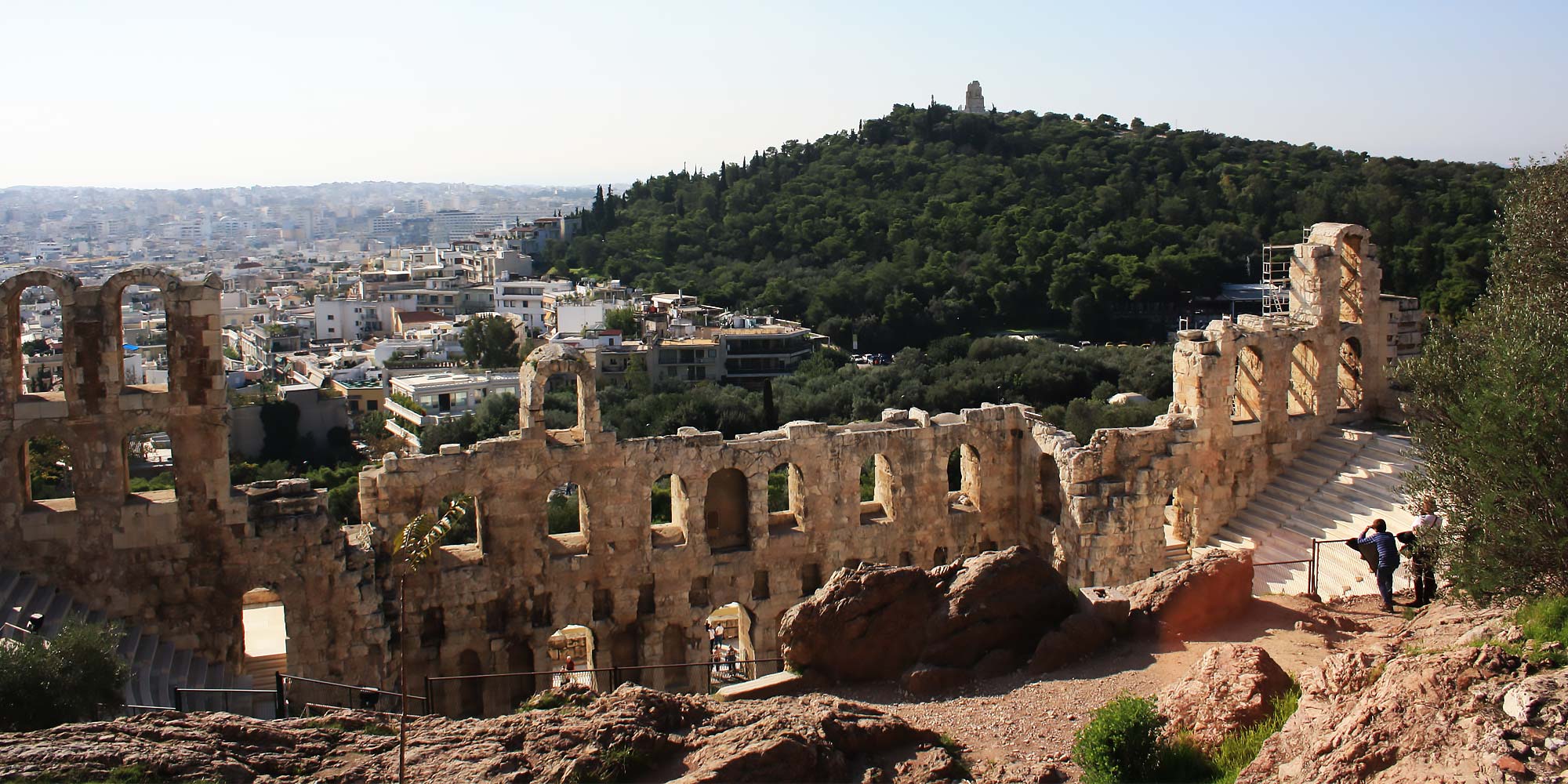 Combine cultured Corfu with the Albanian Riviera
For me, Corfu is one of the best islands to visit in Greece. I've been three times, and it never disappoints. You have got everything you could want from a Greek holiday here, with dramatic-yet-blissful beaches and bays – Paleokastritsa and Rovinia are two of my favourites – enough history and cultural attractions in the capital to fill a day or two, and first-class nightlife no matter if you want classy cocktails, a beachside bar, or an all night party – plus, it's a great place to learn to scuba dive.
But this is a Greece multi-destination holiday with a twist, as instead of taking a ferry to another Greek island, you'll instead board to head to a different country: Albania.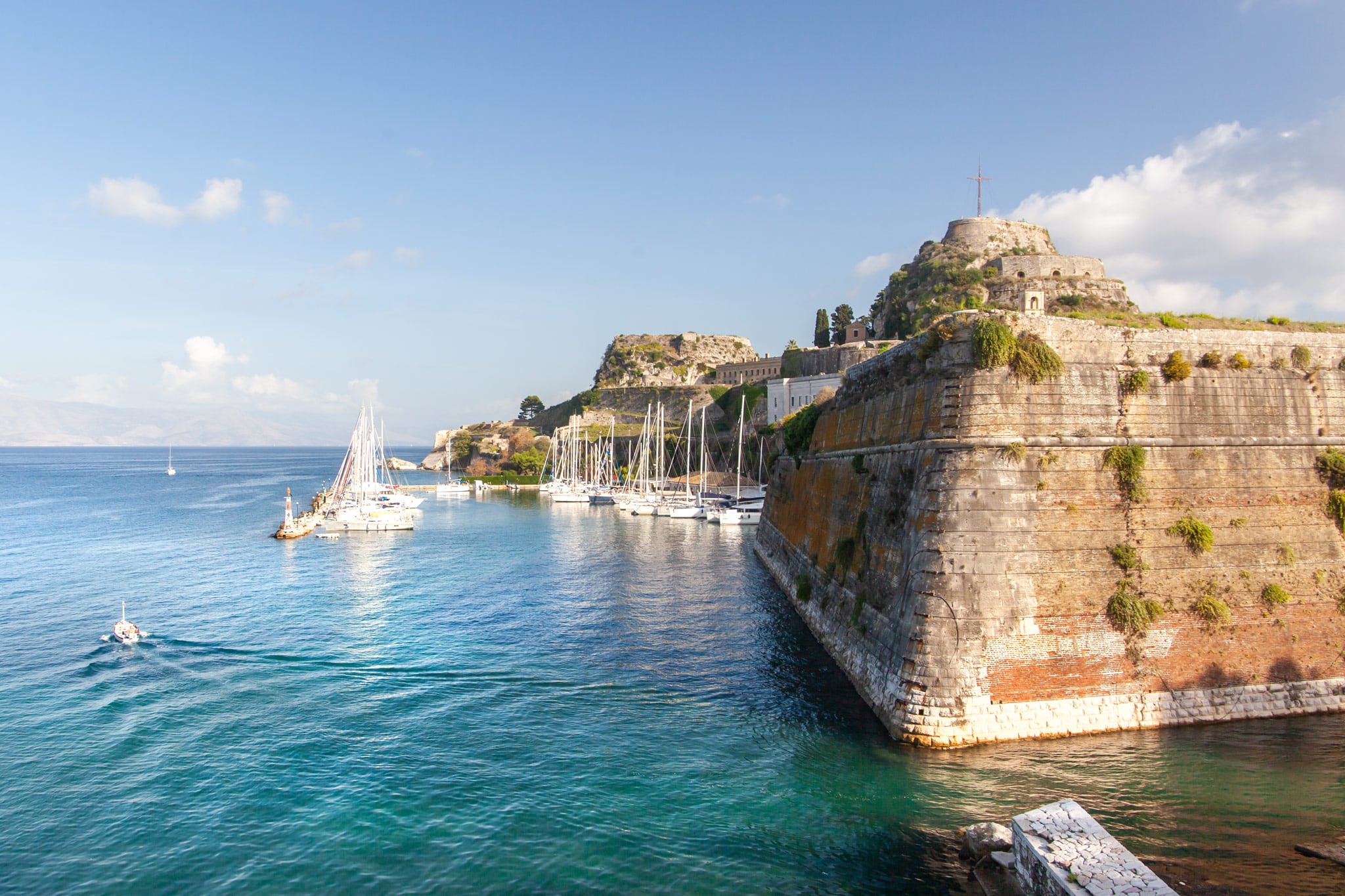 I honestly didn't realise how close the two countries were before we were driving along the coast of the Albanian Riviera and I checked to see what island was on the horizon. Needless to say, we took the two-hour ferry across to make the most of the opportunity.
Albania itself also seems to be having a minute, yet with not too many flights yet, reaching the country's south coast from Corfu can sometimes be easier, quicker and more affordable. I wouldn't suggest doing this as a day trip, but splitting your time evenly between exploring Corfu and visiting some of the spectacular beaches along the Albanian coastline – the stretch around Ksamil being the most dreamy.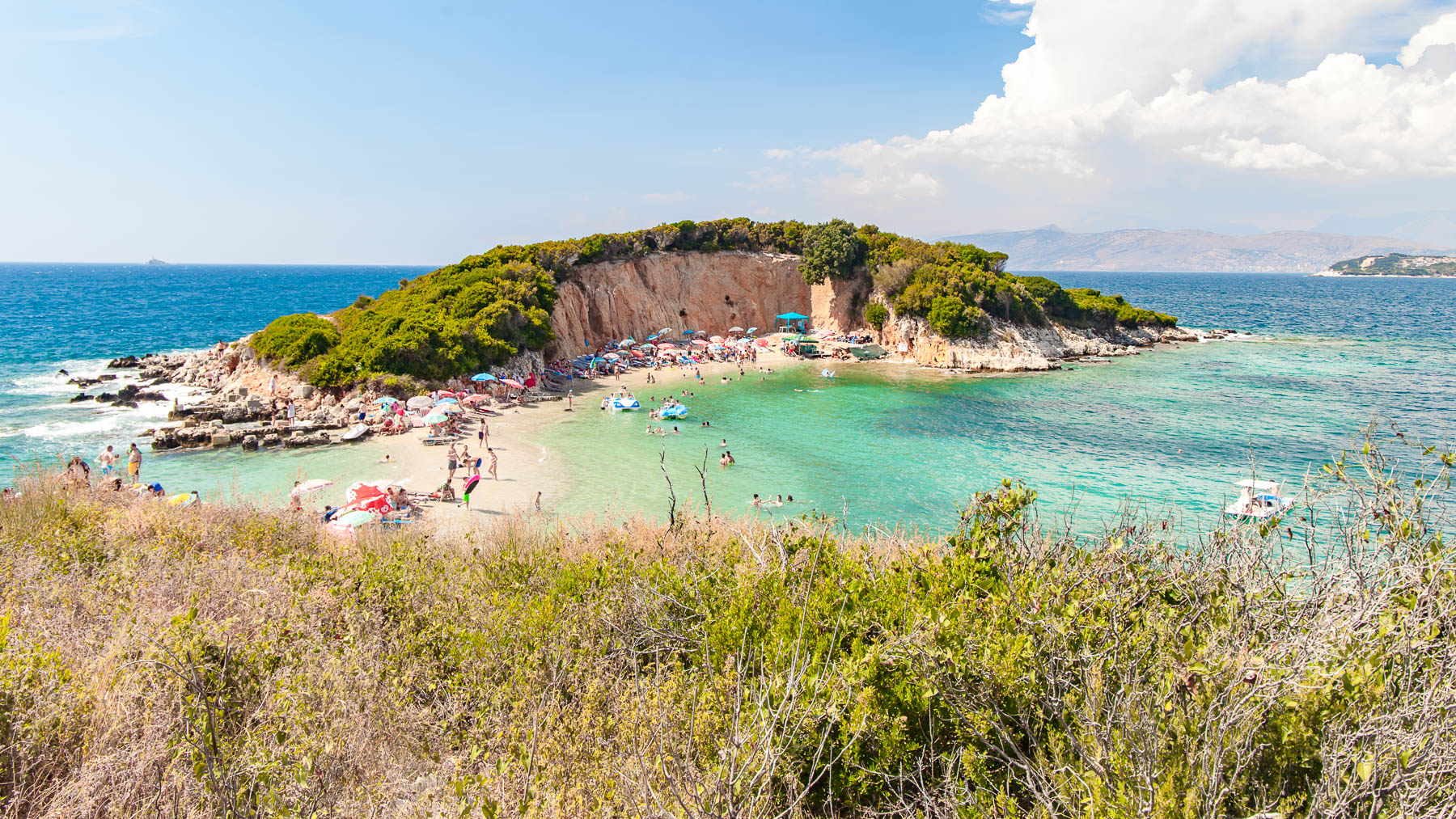 https://www.danflyingsolo.com/wp-content/uploads/2023/09/Corfu-Greece-Holiday.jpg
1365
2048
Daniel James Clarke
https://www.danflyingsolo.com/wp-content/uploads/2022/01/blogo-1w.png
Daniel James Clarke
2023-09-29 10:56:55
2023-09-29 10:56:58
Perfect Pairings: 5 Greece Holiday Destinations for a Multi-Centre Trip