5 Tips for Finding Luxury Vacation Deals
This website uses affiliate links which may earn a commission at no additional cost to you. As an Amazon Associate I earn from qualifying purchases.
Updated: 20th September 2023
After ten years of travel blogging and helping to plan various holidays to far-flung islands for friends and family, I've become rather apt at hunting out the best value luxury vacation deals. Stretching my budget has become essential to allow me to travel more for work and leisure, and while that often means seeking out the most affordable solutions, sometimes you've just got to splurge and enjoy a well-earned vacation.
From finding a week in the Maldives for less than £400 pp to return flights from London to New Zealand – which ended up being upgraded – for around £600, I've also had a fair bit of luck alongside my determination to find a taste of luxury without breaking the bank.
Of course, some of the most obvious tips, such as travelling in the off-season, are a given if you want to find the best deals. Then there are other misleading tips I regularly hear, such as clearing your browser cookies when searching for a flight – something even major flight search engines have debunked – or always booking in advance when, sometimes, last minute can yield some fantastic luxury holiday deals.
Bottom line, there is no easy-win or fixed formula for saving money on a luxury vacation, but these are some of my tried-and-tested methods for scoring a great deal.
Sign up for member-only deals
Booking directly with a hotel or resort is common advice for getting the best luxury vacation deals on a hotel room. But to do this successfully, you need to understand how OTAs (online travel agencies) – such as your go-to hotel search engine – work.
Usually, these hotel search engines take a commission from the price of your reservation. The amount can vary between a little to a rather large sum, depending on which website you are using – perhaps lately, you've noticed some are disclosing that the search result may be 'influenced' by how the hotel has partnered with them. This commission goes to the price comparison website, and if there has been a referral from a secondary website (such as this one), part of that commission will be split. These additional costs, therefore, have to be factored into the base rate that hotels set on the platforms – kind of like an Airbnb service fee, but hidden from view.
So why don't the hotels list the lower, non-commission prices on their own websites, you might be asking? Well, these booking engines have serious power and reach, and thus, as part of their contract for listing the hotel (or even smaller family-run guesthouses), they usually must agree not to promote a lower price publicly on any other platform, including their own website. Some resorts will get around this with 'deals' for booking directly, such as free room upgrades, complimentary parking, or other resources, but this doesn't actually get the face-value cost down for you. This leaves two options for scoring a better room rate.
The first is to email the hotel and ask for a lower rate as you'd prefer to book directly. However, in my experience, this doesn't always work. Sometimes, I receive a reply from a front desk that might not understand the dynamics at play from the head office pricing, or (even more baffling, as they could be losing up to 20% of the fee) I've been told to make the reservation on an OTA to get the better price as they simply can't override their system.
The second is to sign up for member-only luxury holiday deal websites, which are allowed to offer lower rates as they aren't 'public facing' and are thus member perks. There are a range of websites with this setup, ranging from affordable monthly payments to annual subscriptions, which makes this a better idea if you travel more than a couple of times a year. Others, such as A Small World – who regularly offer luxury spa weekend hotels and tropical resorts with additional nights complimentary – allow you to sign up for an account without a fee, bringing these deals directly to your inbox.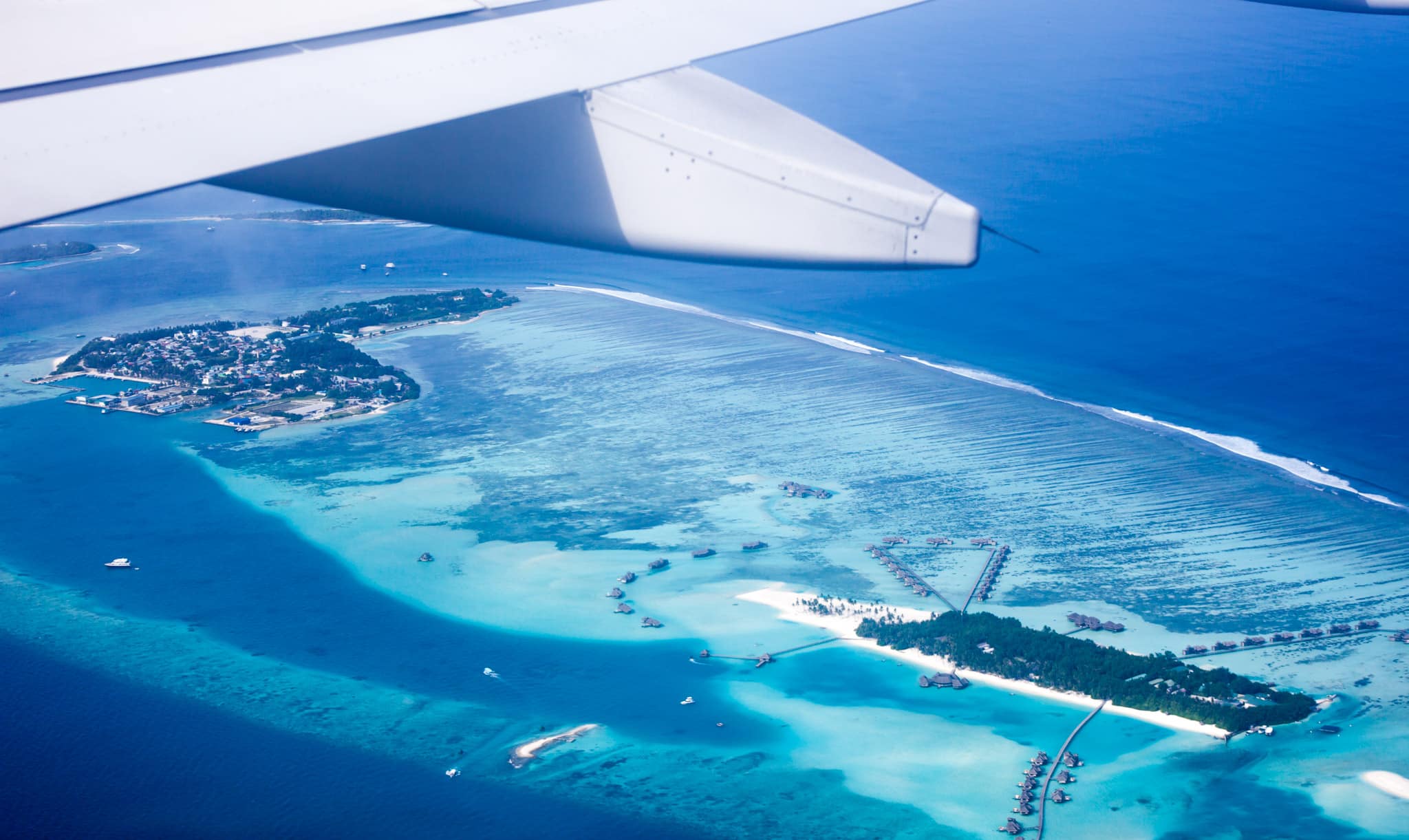 Find fares without the faff
While I'm a big advocate for taking the train where possible, especially as great deals can now regularly be found in Europe if you book a month or so in advance, flights are the standard when it comes to luxury vacation deals in warmer climates.
Finding the most affordable flight fares is another task which takes a little patience and luck. Thankfully, there are some tried and tested methods for getting the best deals – and perhaps even turning left.
The most obvious of these is obtaining status with an airline and using credit card hacks to stack up points. This is written about enough elsewhere, and as a Brit who doesn't have access to the same level of points cards as in the USA, I am no expert.
Another way to find the best fares is to fly on the days other people don't want to. One of the cheapest intercontinental flights I've ever taken was from London to New Zealand, and that's because I departed on New Year's Eve – celebrating the turn of the year somewhere in the skies to little fanfare. Not only was the flight an absolute steal – less than £600 return – I also got bumped up into business class, as did many others, because there were very few people flying on that particular day. The same can often be said for actual Christmas Day or other holidays that people want to spend at home.
If you'd rather not take a chance on getting an upgrade, it's always best to book your business or first tickets ahead. Search engines such as Flights Finder have dedicated search options for first and low-priced business class flights, allowing you to scan all the options on a particular route in one go.
Another popular way to score flight-only luxury holiday deals is to find error fares, where the wrong prices are loaded into the system, leading to drastic discounts. This takes a lot of luck, though, leading to many flight alert newsletters launching. Sign up for one of these (and take the paid membership if you also want business class alerts), and you'll get regular alerts when these full-time flight searchers find a seriously good deal.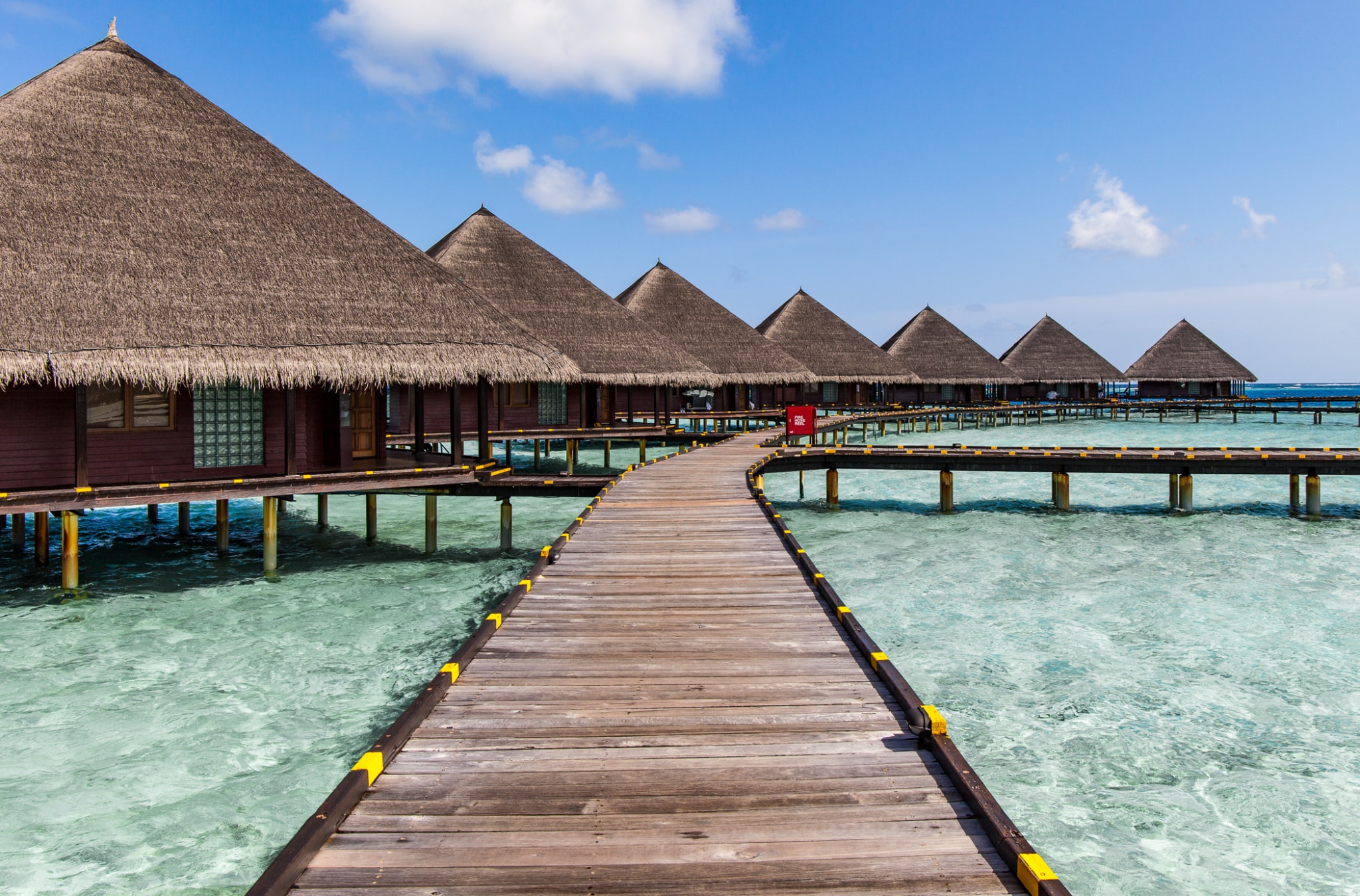 Look for new openings with promotional rates
When a new hospitality and tourism business opens, there is often the chance to score a great luxury vacation deal thanks to introductory prizes. Often called 'soft openings', these periods are when a resort is still finding its feet, meaning some teething problems are to be expected. As such, discounted opening rates can be offered to 'test' the launch, service, and dining options (and potentially get those initial reviews) with the expectation that travellers will overlook any minor issues as the price reflects this.
When I was a restaurant manager, this was how we would spend the few weeks after a new opening – usually offering around 50% off meal tabs as we got our service perfected.
That said, finding one of these luxury holiday deals will take a little more research, as you'll need to see if a new resort is opening in your destination on the dates you wish to travel. As such, it tends to be better to book your flights and dates around the openings, which are usually outside the main holiday season. To find these new openings, you can usually look for press releases on your favourite hotel chain's website or search in Google's news section along the lines of 'new hotel openings in X in 2024'. Sometimes, dates can be delayed with construction work, so the rooms generally aren't going on sale a year in advance, but with a little patience and flexibility, good deals can be found.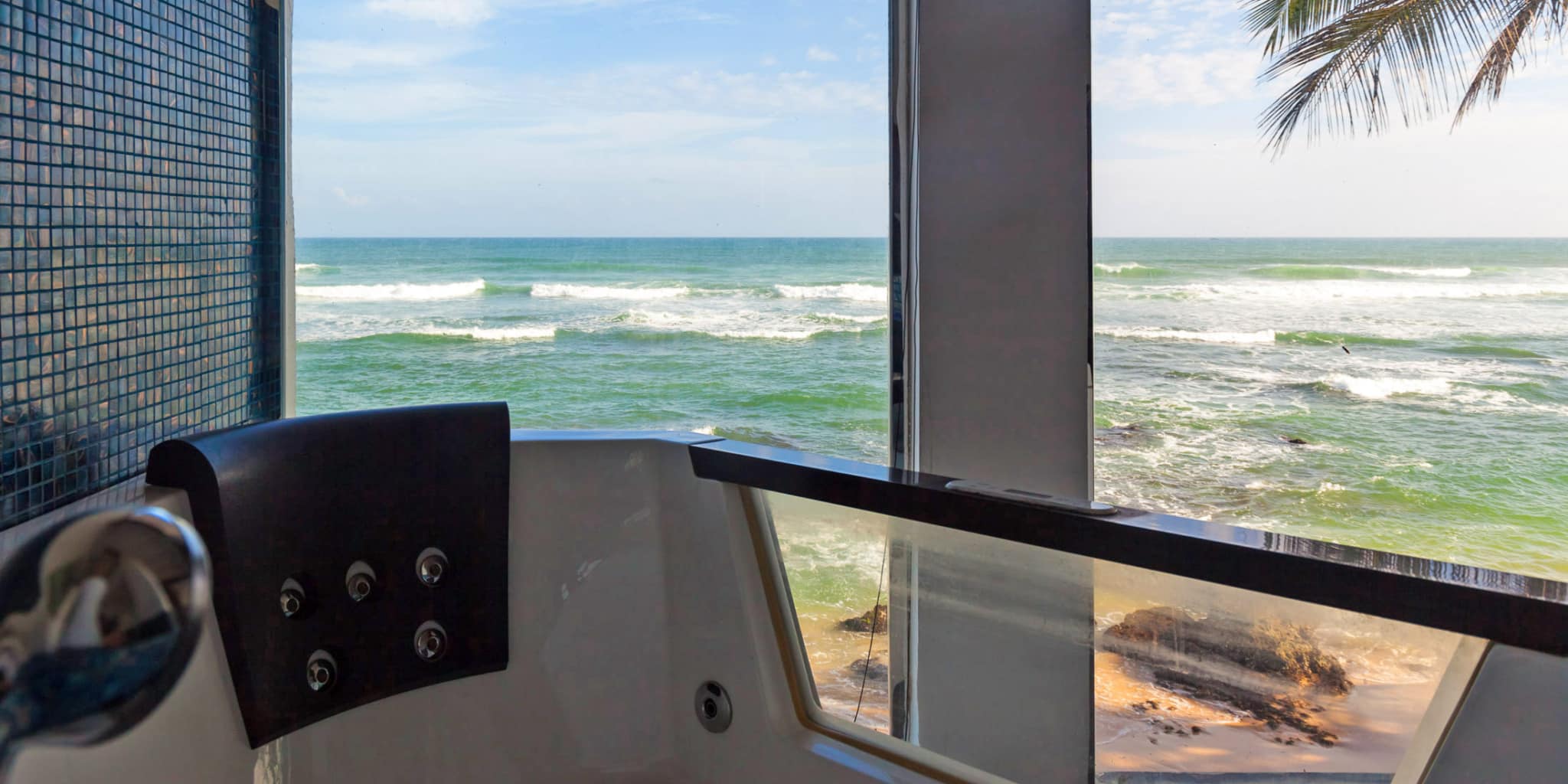 Trade in your destination (or resort) for a similar alternative
Sometimes, adapting your travel plans will allow you to stumble upon luxury holiday deals that you would have otherwise missed. When I planned my trip to the Maldives, I dreamed of taking one of the tiny plane resort flight transfers, but I quickly realised the fees for this were taking me over budget. Instead, I looked for resorts that had boat connections from Male and then searched high and low to find the best deal.
Eventually, on a small UK travel agent's website, I found an all-inclusive private beach villa on a resort island for £400pp, which was the same price as just the transfer flight to my original choice. Sure, it wasn't as luxurious as my original plan, but I got to see the freaking Maldives for the price of a peak-summer European flight. As it was an addition to my Sri Lanka trip, and Sri Lankan airlines were at the time offering 'free stopovers', the actual Maldives flights didn't cost a thing.
But keeping the Maldives in mind, another way to find luxury vacation deals is to consider similar but alternative destinations. If your main pull for visiting these pristine islands is more the chance to stay in an overwater bungalow than the nation itself, you can find similar style accommodation in Indonesia's 1000 Islands or even in Greece. 
Loyalty is rewarded, and points can help
There are two ways to approach luxury holiday deals. You can always book with whichever option (airline, hotel) is the most affordable and appealing at the time (my way) with no loyalty to one particular airline or hotel group. Or, you can always book with the same operator to make use of their loyalty schemes.
That said, with travel growing more popular by the day, many airlines and resorts are changing how their tier levels operate and the points you need to enjoy certain benefits. Delta's status levels are one of the most discussed in 2023.
If you're in the USA, however, obtaining status levels via certain credit cards is much easier than for us Brits. Likewise, the BA Avios scheme that I used for many years when I lived in London pales in comparison to other countries – I'd often save my points for long-distance flights in Australia, where they had much more value with Qantas. Being loyal and picking a preferred partner works well if you regularly travel to destinations your chosen resort and airline codeshare operate, too, but it won't work for everyone. And sometimes, just buying an annual premium airport lounge subscription can be cheaper than racking up points or the annual credit card charges.
https://www.danflyingsolo.com/wp-content/uploads/2015/07/Maldives-0062.jpg
1367
2048
Daniel James Clarke
https://www.danflyingsolo.com/wp-content/uploads/2022/01/blogo-1w.png
Daniel James Clarke
2023-09-20 17:22:08
2023-10-02 17:01:10
5 Tips for Finding Luxury Vacation Deals