Active or All-inclusive Caribbean? 5 Destinations for Every Kind of Traveller
This website uses affiliate links which may earn a commission at no additional cost to you. As an Amazon Associate I earn from qualifying purchases.
Updated: 3rd March 2023
Epitomised by soft white sands, lightly lapping waves, and cotton candy sunsets, a Caribbean vacation often means little more than switching off and chilling out. Yet, if you're like me, you'll be seeking more than just a sea-facing resort and swim-up bar when choosing a Caribbean destination.
Thankfully, this beauty-endowed corner of the world offers plenty of attractions beyond its beaches. Whether you're a couple looking for a luxury island vacation to celebrate your honeymoon, adventurers seeking a multi-day hiking holiday, or a solo traveller searching for both sea and culture, the Caribbean will happily oblige.
Here are five Caribbean destinations to whet your appetite and provide some inspiration for your next vacation, no matter what kind of traveller you are.
Quintana Roo, Mexico, for paradisiacal playas and Mayan history
While a Caribbean vacation usually means heading to an island, that doesn't have to be the case. On Mexico's Yucatán Peninsula – along with the Guianas and Belize – you can also enjoy those dreamy Caribbean sunsets and golden sands the region is renowned for.
Quintana Roo, one of the three states on the Yucatán Peninsula, is arguably the best place to head for the most typical Caribbean experience, especially along the Riviera Maya. This divine stretch of coast spans around 80 miles and is bejewelled with inviting beaches, such as Playa Akumal and Playa Maroma, and backed by tropical jungle. This tropical hideaway is also appealing for those who want to avoid flying – whether for sustainable or aerophobia reasons – as you can book alternative Mexico transportation to arrive overland, something which isn't as easy with the other island destinations on this list.
But it's not all sun, sea and sand. Slightly inland, you can also appreciate visits to Mayan ruins such as the Tulum Archeological Area and, further afield, Chichén Itzá. Then, of course, you have the nightlife and all that mouth-watering Mexican cuisine.
Still, if you're after the complete check-in and chill-out luxury experience and little else, that's very much possible. There are countless luxury resorts along the coast, with the likes of Iberostar's Riviera Maya all inclusive hotels having seven properties alone, and you'll find a good mix of either family-friendly or adult-only options. If you'd prefer a more traditional island experience, nearby Isla Holbox is worth considering.
When to go: January to April is generally considered the best time to visit the Yucatán Peninsula for decent weather. If you want to spot whale sharks, it's best to come later in the year, around July or August. The hurricane season is from June until November, with September and October usually being the peak months for downpours and potential hurricanes.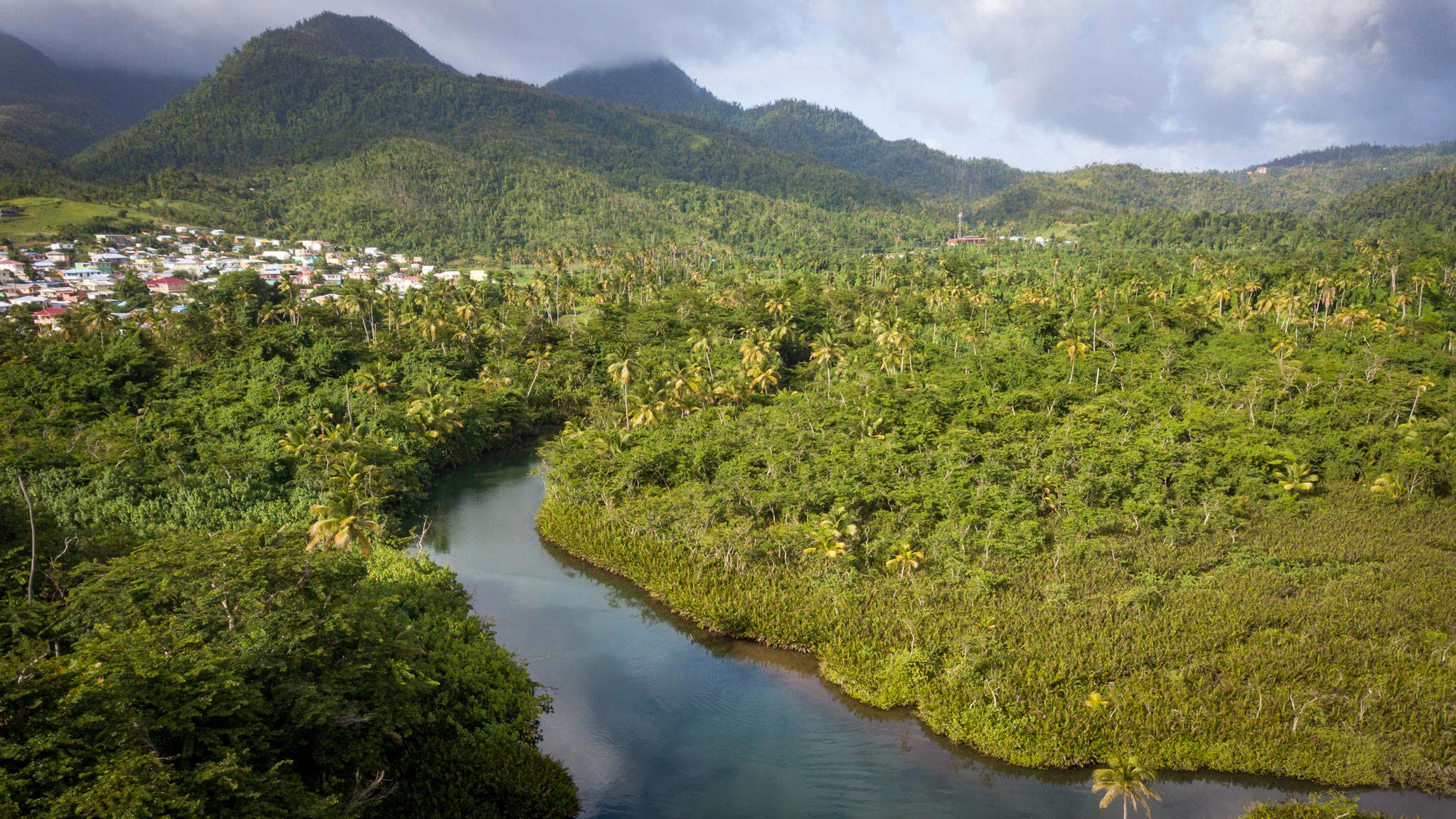 Dominica, for an active adventure holiday far from the crowds
There are some places you fall in love with the second you arrive, and for me, that was Dominica. Far from being your classic Caribbean island – here days are much more about spotting endemic birds in a rainforest or hiking to waterfalls than lounging on the beach – the island of Dominica is an ideal Caribbean destination for adventurers.
Known as 'the Natural Island', this small slice of paradise is unsurprisingly rich in natural attractions. Check in to a beach bungalow and enjoy your morning coffee on the black sands. Venture on a day trip to the Boiling Lake, a fumarole in the UNESCO-listed Morne Trois Pitons National Park. Embark on the multi-day Waitukubuli National Park Trail through the rainforest or head to the Kalinago Territory to learn about the indigenous people of the land. Then, get an adrenaline kick as you experience canyoning in the Caribbean.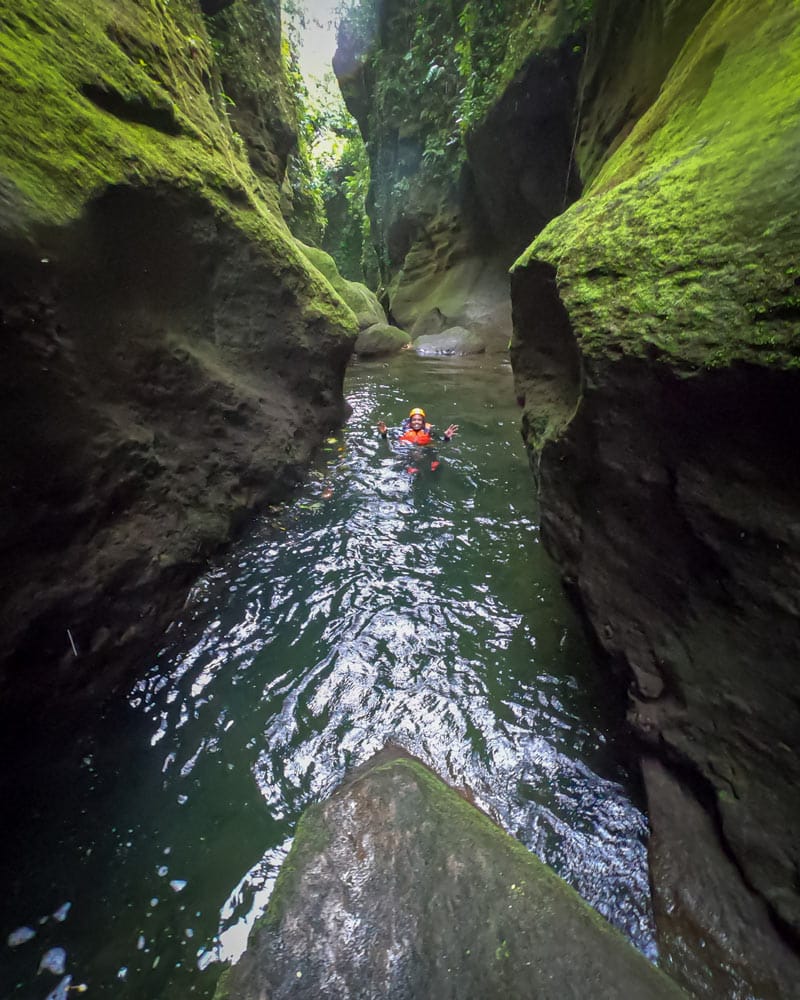 That's not to say Dominica should be discounted as a romantic destination, as active couples will find this one of the more unique honeymoon destinations in the Caribbean. Whether you're spotting the resident sperm whale population from a private boat charter or sailing down the Indian River to visit bush bars, memorable moments are aplenty.
Thankfully, Dominica has stayed relatively untouched due to the lack of access. The tiny airport means larger planes can't land here, and with connections required through a neighbouring island, it's remained somewhat 'off the beaten path'. However, this is changing, as the first direct USA flight (Miami) recently launched, cruises are calling more regularly, and larger – albeit eco-focused resorts – have started opening.
When to go: June to October is Dominica's hurricane season, and December until April is when the majority of cruise ships arrive. If you want a 'remote' island feeling, aim to visit in November or May, although the latter is when the humidity starts to rise. For less humidity and crowds, plan for November or December or arrive in April for sunny days at the tail-end of the season.
Read more:
Dominica travel guide
Aruba, for a family-friendly – or friends – island escape
While there might not be such a thing as a 'perfect island,' I'd argue that Aruba comes pretty close. Whether you're a family looking for a laid-back vacation, a couple seeking a romantic getaway or a group of friends after some good vibes, there are countless reasons to visit Aruba.
Not only is this compact isle packed with idyllic beaches – mangrove-shrouded Mangel Halto is my favourite – but there are also numerous other ways to keep yourself and the kids entertained.
Water sports enthusiasts are particularly well catered for. Kayaking, SUP, and jet skis can all be easily hired, and Aruba's renowned trade winds make this a top windsurfing destination. Numerous scuba diving sites, ranging from wrecks to drifts, also make it a popular place to learn scuba diving.
Away from the shore, you'll find rugged and adventure-friendly landscapes in Arikok National Park. With a cactus-coated terrain ripe for quad-biking and craggy caves adorned with ancient Arawak drawings, it's a far cry from the high-rise resorts on the other side of the island. Throw into the mix the street art of San Nicolas, numerous luxury spas, and the pastel-hued Dutch-style architecture of Oranjestad, the island's capital, and you've got a crowd-pleasing Caribbean destination.
Indeed, the island's tourism board bills Aruba as 'one happy island', and it's fair to say that my smile had become permanent after a week in this absolute paradise.
When to go: Aruba is blessed as it sits outside the hurricane belt, making it a more year-round friendly Caribbean destination. There is still a rainy season between October and January; however, showers are often short bursts rather than prolonged rainfalls. Aruba's Carnival is in January and February.
Read more:
One week in Aruba
Jamaica, for travellers seeking culture, coast and cuisine
Jamaica has long been known as one of the world's best islands to visit, both for its idyllic beaches and its genre-defining music culture. Yet, having spent a month exploring every corner of the country, I think it's fair to say I massively underestimated how much the island has to offer.
Not only is this one of the most established Caribbean destinations for an all-inclusive resort stay, but there's also an abundance of culture, history and heritage to appreciate too. Thus, Jamaica is an ideal Caribbean vacation for those who want the best of both worlds.
To dive deeper into the nation's past, you'll also want to visit some of Jamaica's heritage sites and cultural institutions. While the Bob Marley and Culture Yard museums are the most obvious for reggae fans, the street art murals created by Kingston Creative, and the National Gallery, offer plenty more cultural insight. It's also well worth planning a visit to Maroon Town to learn about the freedom-fighting Maroons,
Other places worth visiting include the Blue Mountains or Cockpit County for verdant hikes, waterfalls such as Dunn River and Reach Falls, and a nighttime boat ride on the Luminous Lagoon to spot bioluminescent plankton.
When to go: Jamaica's hurricane season runs from June until November, with the rainiest months being early in the season. The riskiest months for hurricanes are usually August and September. You'll often find decent weather and deals if you visit pre-Christmas (November until mid-December). Jamaica's Carnival is in April.
Antigua and Barbuda, for laid-back and loved-up resort days
Consisting of three islands – there's also the uninhabited Redonda – the main draw of Antigua and Barbuda is the beaches. Reportedly, the island has 365 of them, one for each day of the year, although I only had a chance to explore a handful during my visit.
With a little less to explore and experience than some other Caribbean destinations, I found Antigua the perfect place to switch off and relax in the resort. So, if you're seeking an idyllic island without too many 'distractions' from doing nothing, consider setting your sights on this heavenly escape.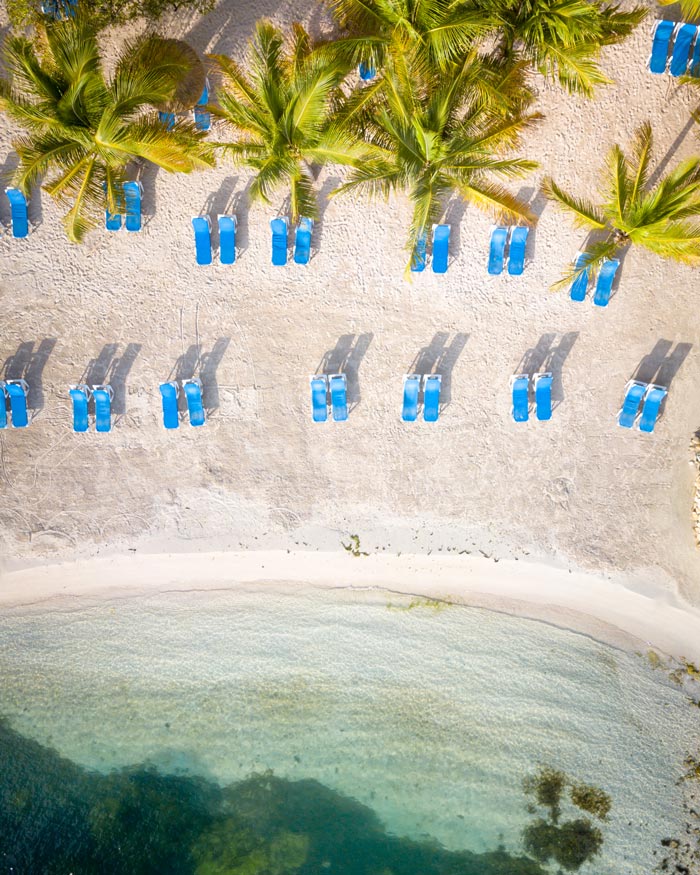 Yet, that's not to say there aren't some cultural and heritage attractions worth a visit when you can tear yourself away from the golden sands. The capital city of St John's offers plenty of chances to try local dishes and learn more at the island's Museum, tour Nelson's Dockyard to learn more about naval history, and for perhaps Antigua's best panorama, head to the lively parties at Shirley Heights.
Antigua is also known as the 'sailing capital of the Caribbean', making it an ideal destination for a sailing adventure – or at least a romantic sunset yacht trip – to get out on the waters.
When to go: As with most Caribbean islands, Antigua's hurricane season is from June until November, although the risk is lower here than on some other isles. Consider planning your vacation from December until April for the best weather. You can often find some decent deals in January after the Christmas holidays.

Read more:
Antigua and Barbuda travel guide
https://www.danflyingsolo.com/wp-content/uploads/2023/03/Aruba-Beaches-66.jpg.jpg
900
2048
Daniel James Clarke
https://www.danflyingsolo.com/wp-content/uploads/2022/01/blogo-1w.png
Daniel James Clarke
2023-03-03 22:48:26
2023-06-22 17:42:43
Active or All-inclusive Caribbean? 5 Destinations for Every Kind of Traveller