10 Fantastic Ecotourism Destinations To Visit in 2024 
This website uses affiliate links which may earn a commission at no additional cost to you. As an Amazon Associate I earn from qualifying purchases.
Updated: 21st November 2023
Two words are (rightly) starting to be screamed throughout the tourism industry: sustainable travel. But what does it actually mean, and who gets to decide what is a true ecotourism destination?
Answering the first question is truthfully rather complicated, as the definition varies depending on who you ask. For some, it means going flight-free and decarbonising travel. In contrast, others would argue that this approach removes much-needed tourism income from those destinations whose economies and livelihoods heavily depend on tourism, thus not being sustainable for them at all.
Likewise, deciding which places should be defined as ecotourism destinations is equally contentious, as the criteria between accrediting organisations — many of which a business needs to be able to afford to apply for — can differ. Greenwashing, the act of overselling or making unverifiable environmental claims, is also sadly rampant in the rush to promote sustainable travel and stay with the times.
I firmly believe that we have to take the environmental wins where we can while continually pushing for better. Too often, destinations are only touted for their ecotourism credentials once they are seen as an 'industry leader', which often means the small, hardworking, initial steps by destinations aren't celebrated.
With that in mind, here are ten ecotourism destinations to consider for your next trip, ranging from old favourites to up-and-coming destinations striving to do better. But of course, research remains key, as while I've highlighted at the country level, not all businesses and regions are equal in terms of ecotourism.
Costa Rica
Costa Rica has long been heralded for its green credentials and ecotourism efforts, but arguably, that's easily done when more than 50% of the country is coated by rainforest. Still, the impressive numbers stack higher, and at least a quarter of this gorgeous Central American country has been designated protected space, whether as reserves or national parks.
But it's not just greenery that makes Costa Rica one of the world's most acclaimed ecotourism destinations. The country's investments in green energy sources, such as hydropower and geothermal energy, have been transformational, with nearly 100% of the country's power coming from renewables. It's unsurprising then that the tourism industry also follows suit, meaning your Costa Rica holiday can tick multiple sustainable travel boxes.
Whether it's slowing down to appreciate the nearly 5% of global species that inhabit this verdant haven while bird watching or spotting jaguars in the Corcovado National Park, enjoying low-impact adventure activities such as kayaking through Piedra Blancas National Park, or glamping in an eco-lodge with a minimal footprint, making the eco-conscious choices is far from a chore in Costa Rica.
Slovenia
While many European countries have spent the last decades debating what sustainable travel is, Slovenians have just been getting on with it. There's no need for buzzwords here; the environment has long been at the heart of this often-overlooked hidden gem of Europe.
From a sustainable travel perspective, Slovenia is a serious player for plenty of reasons. It's at the heart of Europe and easily visited flight-free from many neighbouring nations. OBB's Nightjet from Germany (via Austria) to Ljubljana — one of the greenest capitals on the continent — is a particularly welcome way to arrive. Much of Slovenia's appeal is also linked to its numerous natural attractions, with epic hikes, gorgeous lakes ripe for low-impact watersports, and wine regions, such as the Vipava Valley, where family-run vineyards produce in responsible age-old ways.
The country also has its own Green Scheme, which is used to certify businesses at a local level, and these percentage rankings are all displayed on a dedicated website so you can easily find and book stays and activities in the best ecotourism destinations in Slovenia. Leading green regions by these rankings include some delightfully offbeat spots, such as Brežice and Laško.
Nepal
Nepal's never been one to feature heavily on sustainable travel lists, as there have long been some concerns about its tourism offering, especially when it comes to intrusions on the environment, the number of permits issued, and the tragic deaths of some who try to summit the highest peak in the world, Mount Everest.
But as I said before, when countries start shifting to more sustainable travel policies, they should be recognised. And it seems Nepal is trying hard to make sustainable travel part of its plans. The government have introduced new rules and requirements for those wishing to climb Mount Everest — such as mandatory guides and previous high-altitude experience — to try and remove the human traffic jams that can occur, and plenty of new shorter and less impactful trails have also been opened to allow those seeking a less extreme tour to explore the country on foot.
By hiking one of Nepal's lesser-known treks, you're not just helping to spread tourism away from the most trafficked areas but also gaining better cultural connections while bringing funds to local communities. This is especially true on the tracks reaching offbeat villages. One of Nepal's most prominent ecotourism destinations is Amaltari, a homestay and safari program in the Chitwan National Park, operated by the indigenous Tharu people in southern Nepal.
Estonia
Estonia has been steadily rising up the ecotourism destination rankings, and having just spent a couple of weeks in the country, I can see why. Getting out into (and protecting) nature is an ingrained way of life, so it's only natural that many domestic tourism options have evolved around this ethos. And with more than half of the country coated in forests, it's straightforward to access.
Long-distance hiking trails, such as the Baltic Coastal Trail (which links Estonia with Latvia and Lithuania), offer a low-impact way to explore, especially when combined with wild camping (restrictions apply), and by 2030, the Baltic Link train service will also allow you to cross the trio of countries by rail, linking with overnight services from elsewhere in Europe.
Many of Estonia's initiatives are also created with the local population at the forefront. For example, the country's capital, Tallinn, offers free public transport to all residents, while the digital innovations in this forward-thinking nation have massively reduced paper use. In a recent interaction with the tourism board, I was also happy to see all of their suggestions avoided the cities and instead focused on getting people out into nature, on foraging hikes and staying in eco-conscious accommodation; clearly, it's a countrywide strategy to try and reset away from weekend breaks in Tallinn.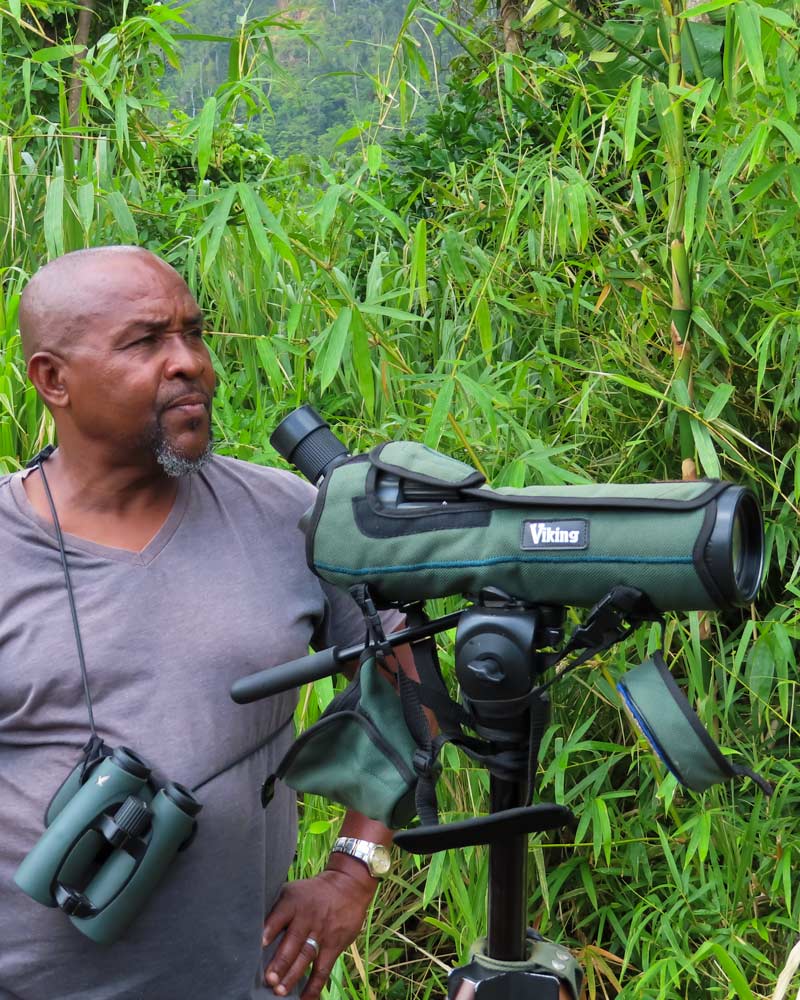 Dominica
The Caribbean has long been the ultimate getaway for luxury stays and lazy days lounging on beaches. However, sustainable travel has become more of a focus in one of the regions most affected by climate change. From Aruba's ban on reef-damaging sunscreens and Jamaica's local-led work on creating ecotourism activities, aiming to block mining threats in inland Cockpit Country, to some nations trying to shift away from overwhelming and often income-lacking cruise tourism, various new initiatives are underway.
Yet one Caribbean country seems to be leading the way as an ecotourism destination: Dominica — also known as the "Nature Island". Here, Mother Nature really does still rule supreme, with the multi-day hiking trail, the Waitukubuli, being one of the best ways to cross the island's incredible sights, such as waterfalls and dense forests, or spot endemic bird species such as the Sisserou parrots. You should also make time to visit the territory of the Kalinago People — Waitukubuli is their name for the island — one of the only remaining indigenous communities in the Caribbean.
For a long time, tourism accommodation was provided by small, local businesses with a minimal carbon footprint. And while these remain the best overnight option, in my opinion, a few new luxury resorts have now popped up in Dominica. Unlike some other heavily-developed Caribbean islands, though, sustainability is a prerequisite for construction, with upscale stays such as Colibri Ridge using solar and wind power, rainwater for swimming pools, and in-house NGO support for the local community supporting projects.
That's not to say everything is rosy in Dominica, as the recent reports of the rapid decline of the native Mountain Chicken Frog show how quickly a species can be eradicated if little protections are put in place.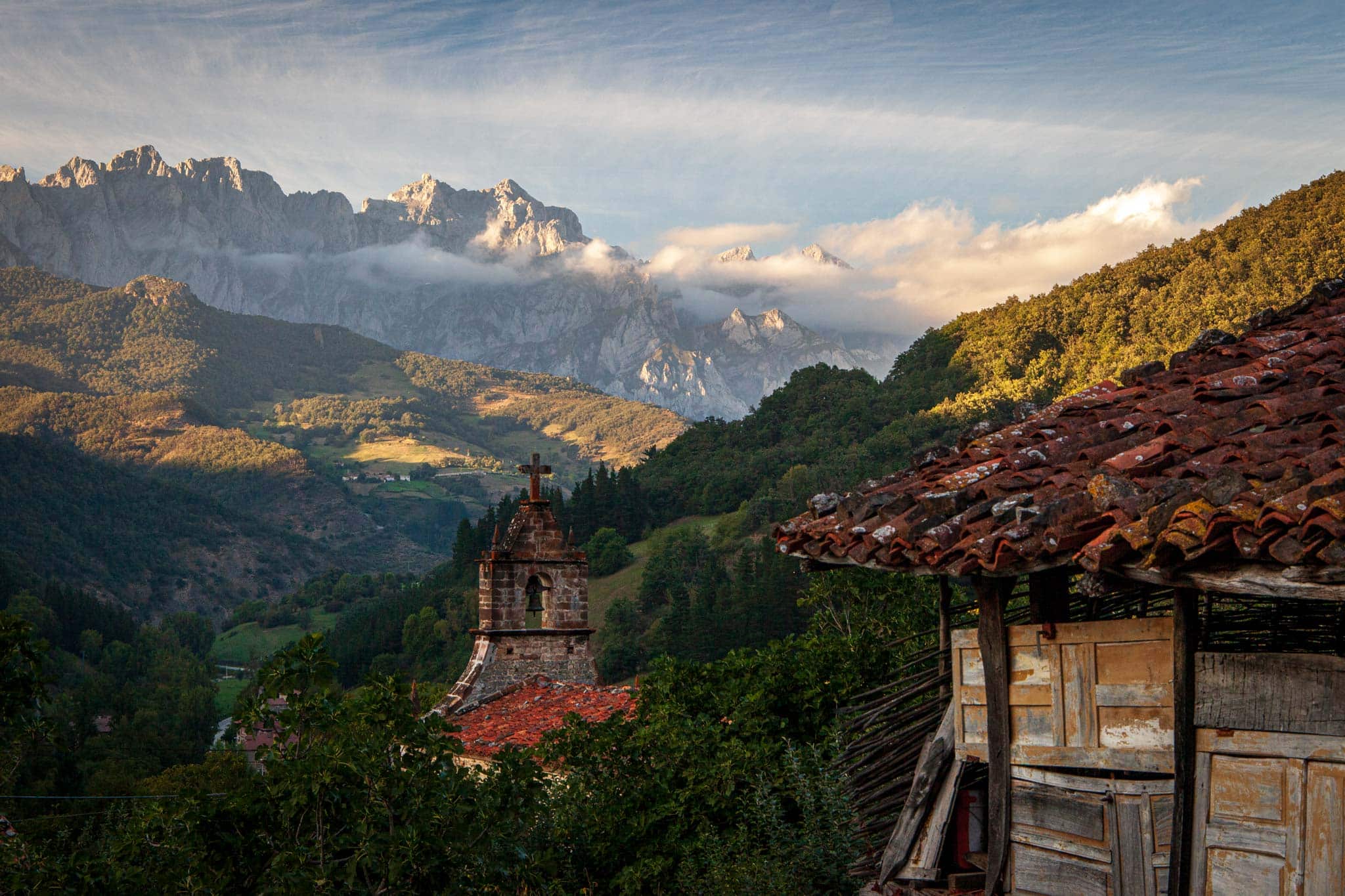 Spain
Given Spain's size, it's fair to say that the whole country isn't a utopia of ecotourism destinations. Still, enough is going on at a national and local level to warrant its inclusion.
With the second most extensive high-speed rail network in the world (beaten only by China), getting around the country and between Spain's best cities is not only fast but green, with nearly all Renfe's energy coming from renewable sources — countrywide renewables account for around 40%. Likewise, the country's archipelagos can be reached by ferry, reducing the reliance on domestic flights. A new overnight rail connection between Madrid and Paris should also launch in late 2024.
At a more local level, some spots are leading the way. Valencia, European Green Capital 2024, became one of the first and only cities in the world to measure its tourism carbon footprint, while Palma de Mallorca is banning horse-drawn carriages in favour of more responsible and animal-conscious electric transfer vehicles. In the north, often referred to as 'Green Spain', there's a massive project underway to make the autonomous communities of the Basque Country, Cantabria, Asturias, and Galicia the 'largest ecotourism corridor in Europe' via Via Verdes, cycling trails along disused rail lines, and new mountain-crossing hiking trails.
Tanzania
One of Africa's best ecotourism destinations, Tanzania has plenty to offer in terms of biodiversity and natural wonders. From the iconic Serengeti National Park — visit outside the high season and don't go off-road to minimise your impact — to the protected Ngorongoro Conservation Area, nature and wildlife writ large.
But sustainable travel in safari destinations isn't just about wildlife conservation; stepping back and seeing a country as more than just its headlining attractions is essential. Lebawit Lily Girma, an excellent and insightful writer I've had the pleasure of meeting, penned this excellent plea for visitors to ensure they spread their travel dollars far and wide into local communities and projects outside the national parks. This is even more critical in a country where nearly 15% of GDP is linked to tourism.
Great strides have been taken in parts of the country to bring local communities into key decision-making, with the Community-Based Forest Management and 'Go Green' programmes being some of the most critical steps. Just be sure to thoroughly check the conditionals of the main eco-lodges and eco-camps you can stay at; not all are created equally. Tanzania's ecotourism destinations aren't all on land, though. Mafia Island, doing important work on sustainable fisheries and marine life conservation, is a good spot for a more sustainable scuba diving stay.
Tropical North Queensland, Australia
Given the sheer size of Australia, it's fair to say that you can't label the whole country an ecotourism destination. However, significant strides are being made at the state level. The capital city of Canberra, ACT, is now powered by 100% renewable electricity, while rewilding projects, especially in Western Australia, have helped to establish many near-extinct species. And while the recent referendum on having a permanent First Nations people body in parliament was sadly defeated, many regional governments are officially reverting to using the Indigenous names for parks and islands.
In Queensland, for example, what is more commonly known as Fraser Island has had its moniker (and the official World Heritage Title) returned to the Aboriginal title of K'gari. Further up, in the region of Tropical North Queensland especially, sustainability and ecotourism are not just prioritised but critical, as this is where two of the world's most important natural wonders, the Great Barrier Reef and the Daintree Rainforest, Australia's first certified Eco Destination, meet.
Port Douglas, as I discovered first-hand when I spent time with Binna, a local Aboriginal artist who has his Janbal Studio on the town's outskirts, is also one of the best destinations in the country to learn about First Nations traditions and customs. There are plenty of ways to experience Australia's nature responsibly up here, with marine biologist-led excursions and Indigenous-crafted tours continually increasing in numbers.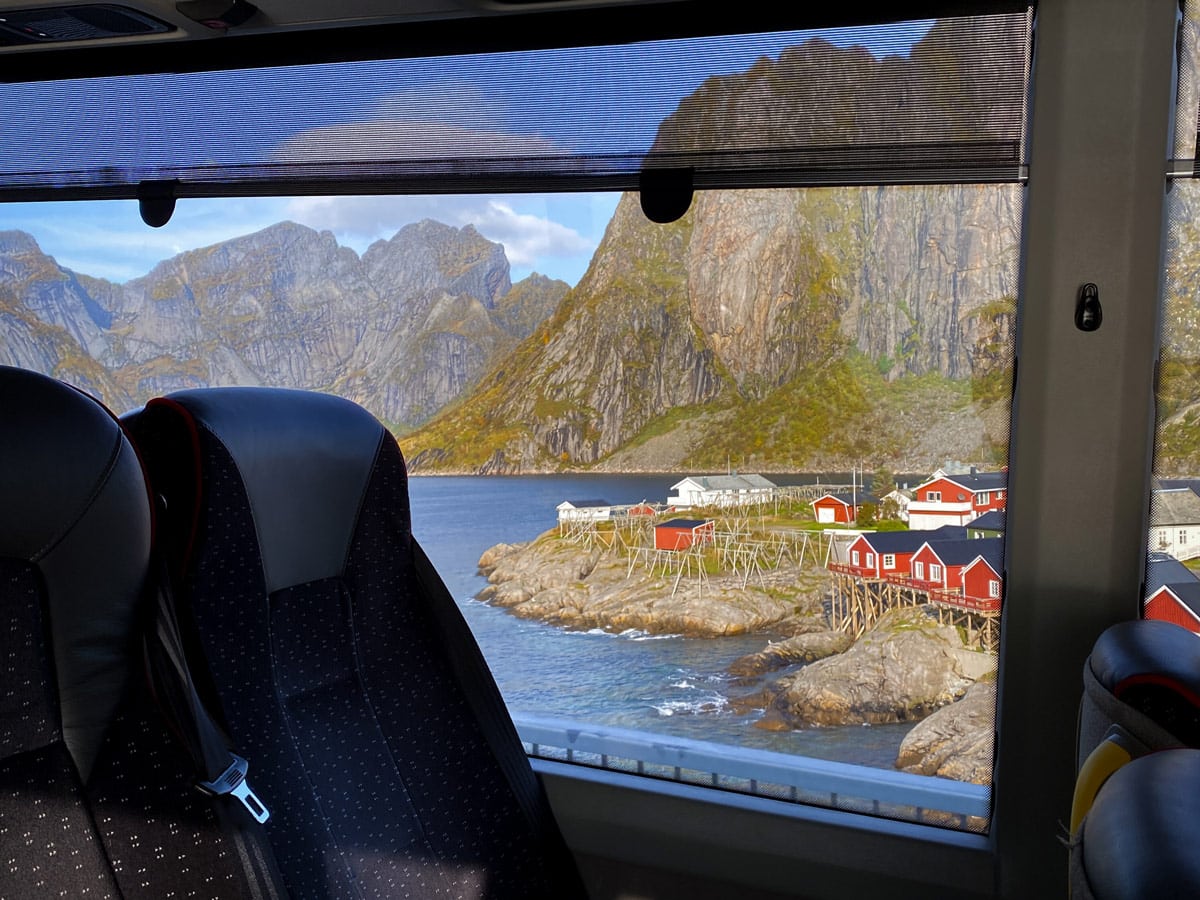 Norway
Norway's majestic mountains, famous fjords and outdoors-obsession make it an obvious choice for sustainable travel. From hiking lofty peaks to witnessing the northern lights put on a performance, most of the nation's main attractions come courtesy of nature itself. But with some parts of the country starting to experience worrying amounts of footfall in the peak season, it's also trying hard to shift visitors to lesser-known destinations.
One of the most recent ways of doing this was making a large selection of ferries (those with less than 100,000 passengers per year) free from August 2023. While foot passengers have always been able to use public ferries without charge, this new initiative will allow those exploring by car to consider some offbeat destinations and take the pressure off the more famous spots. Stavanger will also soon also have the first high-speed commuter ferry powered by electricity. Still, while renewable energy sources are very high in Norway, it's hard to overlook the fact that two of the country's main exports are oil and gas.
Fellow Nordic nation Iceland is reportedly the country which generates the most renewable energy in the world. Still, it's also important to consider that, unlike Norway, with its decent train network allowing for flight-free travel, Iceland is a flight away. However, you can actually visit Iceland by ferry from Denmark, which also stops at the Faroe Islands en route.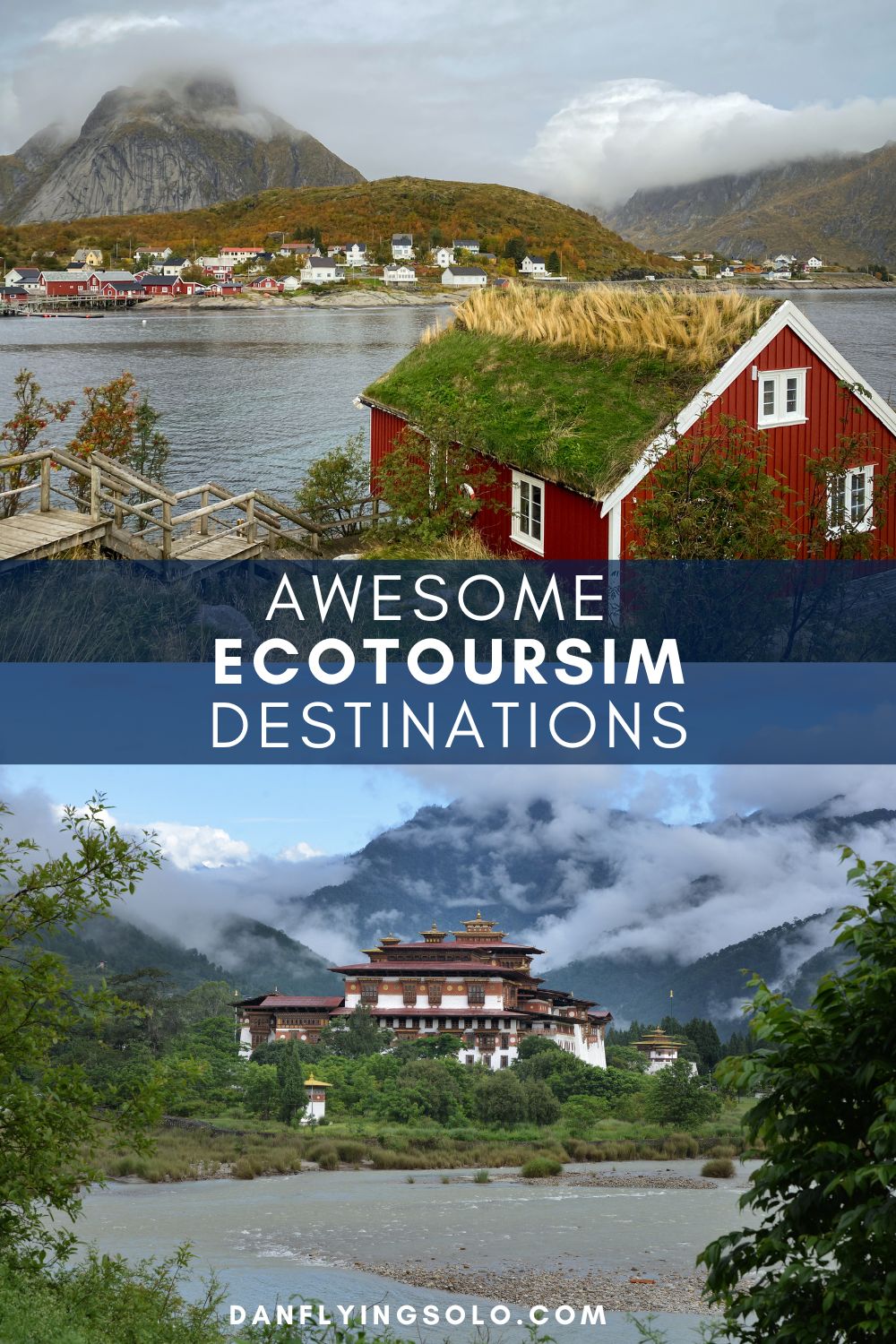 Bhutan
Bhutan's tourism model — which focuses on controlled, limited tourism numbers managed by a high access fee — has long established the Himalayan kingdom as a leading ecotourism destination. But there's some good news for those put off by the previously lofty prices (which were hiked even higher in 2022), as in late 2023, the Sustainable Development Fee was halved to $100 per day. The money raised from this fee is used to support various projects across the country, both for sustainable tourism and for local programmes such as free healthcare.
On the ground, Bhutan is equally green-focused, and plenty is being done to conserve the natural landscapes at the local government level and by NGOs and UNDP-supported projects. Keeping the natural habitat pristine is critical in a country unique for its 'Gross National Happiness Index' rather than GDP. Hiking between monasteries, learning local traditions, and eco-lodges ranging from luxury to simple all feature on a sustainable itinerary through Bhutan; it's just a shame you need to be wealthy to experience it.
https://www.danflyingsolo.com/wp-content/uploads/2018/08/vipava_valley_slovenia_1203.jpg
1152
2048
Daniel James Clarke
https://www.danflyingsolo.com/wp-content/uploads/2022/01/blogo-1w.png
Daniel James Clarke
2023-11-21 11:03:20
2023-11-21 19:29:20
10 Fantastic Ecotourism Destinations To Visit in 2024