Sustainable Travel Tips: From Safaris and Supporting Local To Overtourism
This website uses affiliate links which may earn a commission at no additional cost to you. As an Amazon Associate I earn from qualifying purchases.
Updated: 10th September 2023
Sustainable travel has become something of a buzzword in recent years, with various tourism boards, hotels, tour operators and even airlines bragging about their eco and responsible travel credentials. However, when you dig a little deeper, those statements don't always add up, leading to accusations of greenwashing (unsubstantiated or misleading environmental claims) across the industry.
But what are we, as travellers, able to do to travel more sustainably? One person flying less or one less plastic bottle can seem trivial in the grand scheme of things. Likewise, many of the most obvious sustainable travel tips are just extensions of behaviours we have adopted at home: recycling, reducing single-use, and using public transport.
Cutting through the noise and sometimes lies of those companies – who usually place profit before environmental protections – isn't an easy task. Still, there are easy steps we as travellers can take that don't need to be difficult nor impact our trips, and with sustainable and responsible travel now blurring lines, our impact on destinations isn't just limited to refilling a water bottle but reconsidering whether that location can even handle more visitors.
These sustainable travel tips might not be possible for everyone, but every little action we take as individuals can contribute to slightly improving the world we love to explore.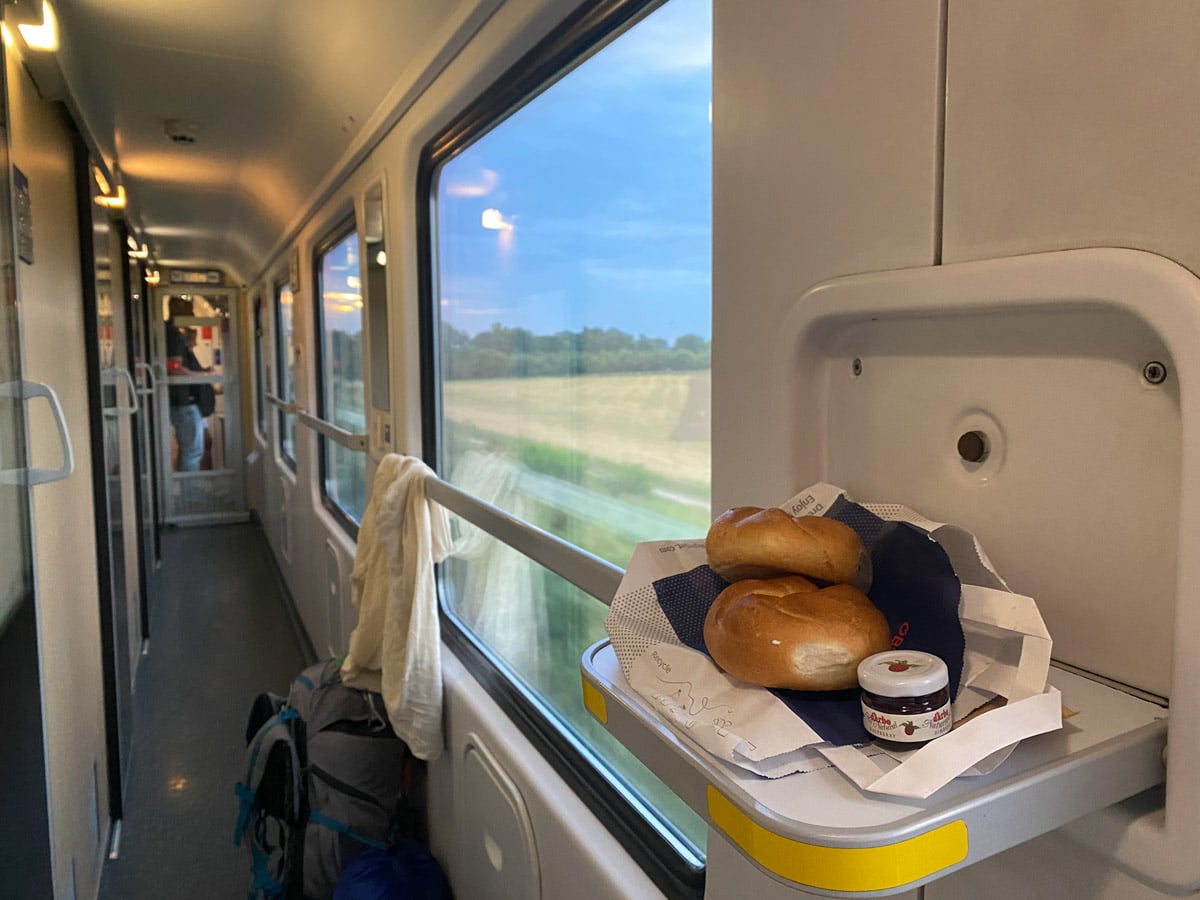 Fly less (or take the train where possible)
One of the most obvious (and hardest) sustainable travel tips is to stop or reduce the amount we fly. But often, this is lamented the loudest by those with little consideration for people's budgets, number of vacation days, or geographical locations.
It's one thing to say 'stop flying' when you live in, say, Austria, which has decent train connections across Europe, and another if you live on an island such as New Zealand. And while recent news suggests that France will try to lead the EU to have a fixed higher price for flights within the continent, it's still something I disagree with, even as someone who has gone flight-free in Europe. Raising prices simply makes it another tax on lower incomes who might lose their annual holiday, while the wealthy continue to fly without a thought.
Still, there are a lot of great benefits to switching to low-emission bus or train travel wherever possible, and not just for the environment. I'm currently on a flight-free trip across multiple European countries and I relish the freedom, the chance to stop at offbeat European destinations, and the ever-changing views overland travel brings. But I'm aware I have the luxury of time as a remote worker – if I were still working in restaurants, this would be near impossible.
If you're travelling inter-continental, I get that a flight is a necessity; perhaps changing to a night train when you travel onwards from Venice to Vienna, or taking the Eurostar from Paris to London instead of a short flight might be a small change that can be made though.
When searching for flights, consider claims of carbon capture programs or credits, which aren't always as they seem. Some flight search engines do go beyond the obvious, though. If you book with Flyla, for example, they don't just plant trees for each reservation but also fund offshore wind farm projects to try and balance the unavoidable CO2 generated by flying. Also, keep in mind that direct flights are nearly always better than connecting flights (the take-off and ascent consume the most fuel) and that some airlines have mode modern, and fuel-efficient fleets.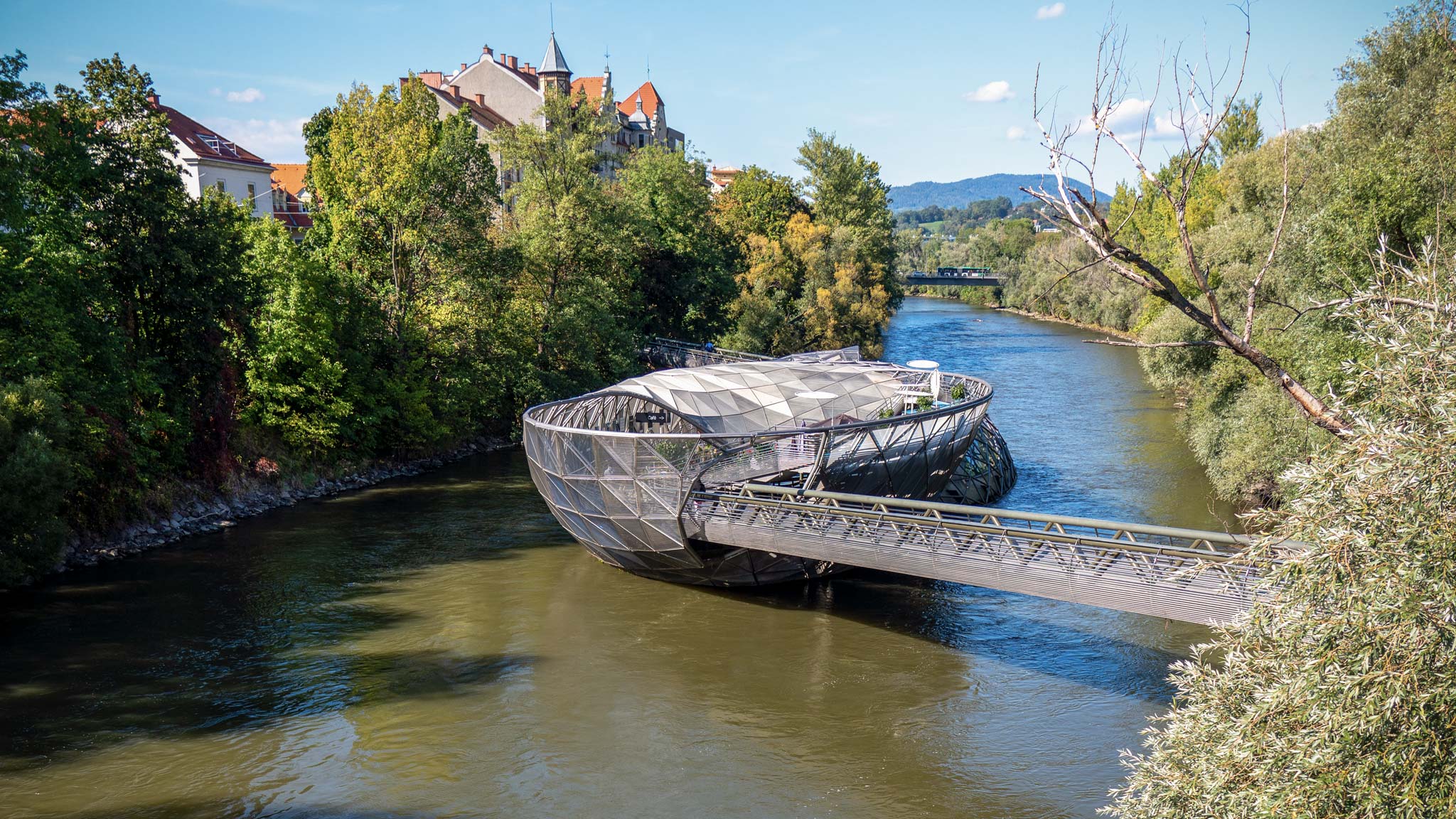 Pick the right destination
One of the usually glossed-over sustainable travel tips, perhaps because it's usually discussed more from a responsible tourism angle, is picking (or swapping) destinations with sustainability in mind.
This can cover a lot of bases. For example, some destinations, such as Graz in Austria, have sustainability ingrained into their daily life, making environmentally-friendly choices easy for travellers.
Other destinations, such as Hallstatt in Austria and Santorini in Greece, suffer from serious overtourism, so much so that it's affecting the lives and homes of the residents. Considering visiting in the quieter months or choosing other less-known but similar destinations can help ease the effects of tourism.
Swapping out similar destinations can also be an easy, sustainable step when distance or cost is problematic. For example, while Greece isn't quite the Maldives, the Stella Island Resort on Crete has overwater bungalows, and they can be reached by ferry rather than a couple of flights to the Indian Ocean. Spending a week in a Caribbean destination rather than taking a cruise can help invest most money into a destination.
Then there are destinations leading the way with public transport, such as Luxembourg, where all public transport is free, or Norway, which is making car ferries to lesser-visited islands free from summer 2023.
See wildlife in the wild
Wildlife has long been a hot topic when discussing responsible travel – with captive dolphin shows or elephant rides in Thailand being a common conversation. However, wildlife tourism isn't just about making responsible choices these days; it can also play a pivotal role in sustaining species, ecosystems, and communities.
During the pandemic, with a pretty much complete stop of tourism to popular safari destinations, poaching levels increased. Without guides, tourists, and funds coming in, areas that had previously seen preservation rates increase noted a backward trend. By spending money on seeing wildlife in the wild, you not only avoid cruel captive practices but are often contributing to conservation.
Choosing an operator with a base in the country, or at least with a proven track record of understanding local needs, is always a good sustainable travel practice. Nkuringo, for example, offers wildlife safaris in Uganda to see gorillas and chimps while also combining cultural immersion and visits to local communities. Founded and operated by locals, they know the importance of keeping funds within the country, as well as protecting the environment, which isn't always guaranteed with a foreign-operated company.
Shop and support small and local
In keeping with the above sustainable travel tip, supporting and shopping locally has long been the go-to advice to make an impact through easy choices.
But what does this even mean? At the most obvious level, buying groceries from a farmers market or buying souvenirs by local artisans in boutiques spring to mind – but it's not always that clear cut. In Lisbon, where I live, I see plenty of 'local shops' selling tiles or other typical items for travellers to take home, but if you start asking questions, you'll often learn 'local' is a very loose term and might just be referring to the physical store and not the mass-produced and imported items.
It takes a little more research to ensure you're truly buying locally, but it's still one of the easiest ways to make an impact. This read by Lebawit Lily Girma, discussing how people will spend thousands for a wildlife Safari but don't think to spend another 30 dollars on a local community experience, touches on this, highlighting how small investments in our travels not only are more responsible, but actually lead us to have a better, and more valuable, travel experience.
Booking local guest houses rather than foreign-owned investment properties, Googling the name of the 'local artist' before buying their work, and booking a truly local experience are all easy, sustainable travel tips that will likely also improve your overall experience of that destination.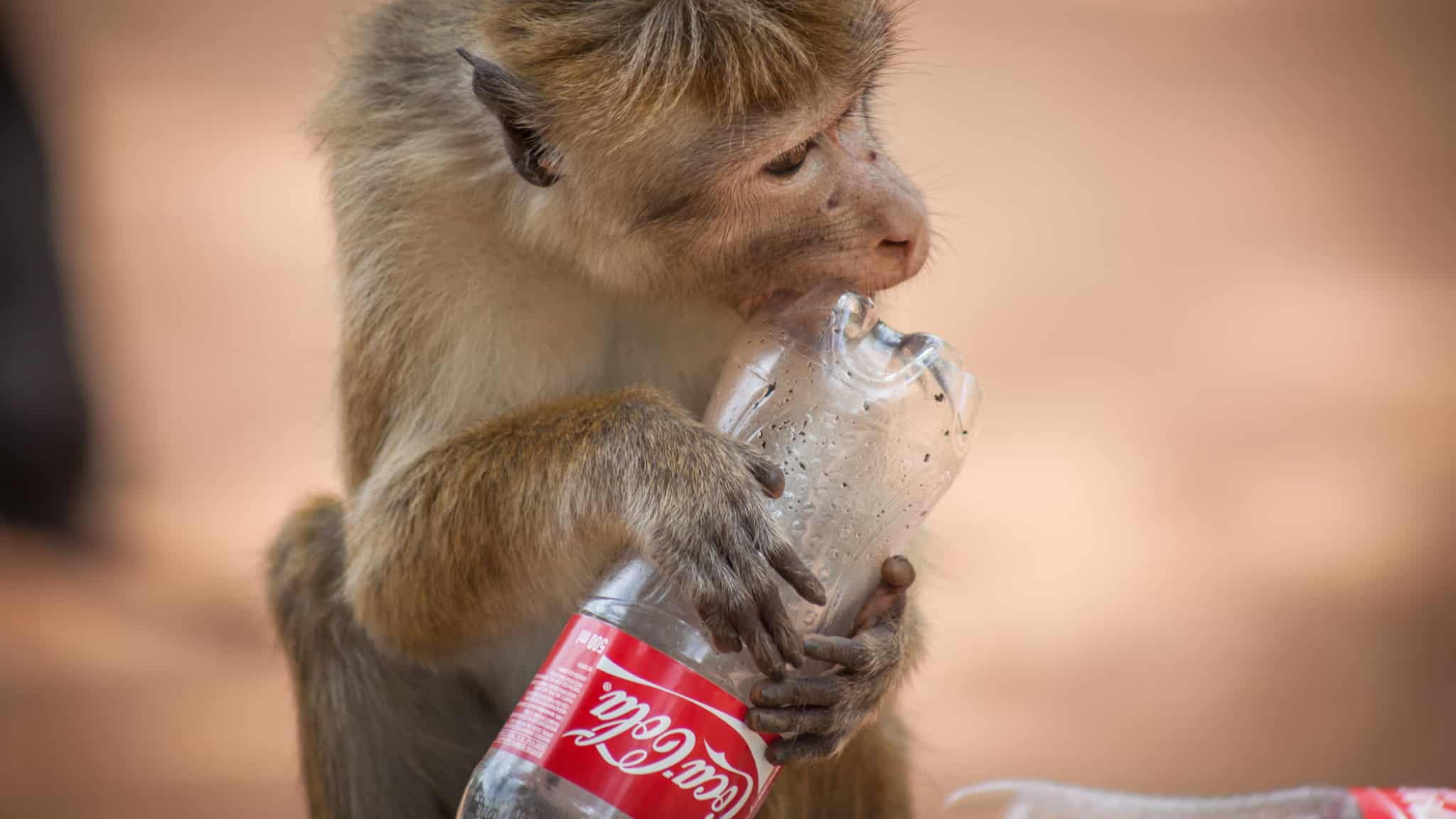 Say goodbye to single-use and slow down
It might seem like the most obvious sustainable travel tip, but saying goodbye to single-use anything – let alone plastics – is not always that easy. In some countries, buying bottled water is essential – though trying to find refillable or larger vessels in which you can refill your own bottle is a way to mitigate this slightly. Likewise, travelling with a little cutlery set, coffee cup, or even reusable chopsticks in Asia (it's estimated that 40 billion disposable chopsticks are used each year in China alone) can make a little difference.
And the best thing is you often don't need to spend anything. While a lot of websites will list the various bamboo kits or fancy equipment you can buy and earn them a sales commission, it's easier to add a fork from your draw at home to your backpack than to buy a dedicated travel one.
Reducing the single-use mindset when we travel, though, isn't just limited to plastics. Asking not to have your towels or linen changed daily reduces the number of washes and discharges, choosing an eSIM rather than a traditional insertable SIM card means one less thing to toss at the end of the trip, and bringing your own toiletries or dry-shampoo bars rather than miniatures are all easy actionable steps.
Slowing down while travelling also aids this. While sometimes a one-night stay is unavoidable, by spending longer in a destination, you'll not only reduce the laundry but also spend more in the local community. Oh, and be sure to turn off and avoid using the AC whenever possible.
Volunteer the right way (or give to local experts instead)
While volunteerism has often been seen more as a responsible tourism conversation than under the sustainable travel tips banner, I think it's a situation that crosses both lines.
I've seen first-hand projects in Cambodia where a group of well-meaning travellers have come on a volunteer trip to build toilets. Sadly, with no experience, when I visited the community a few months later, they were left with little more than a useless concrete block and backed-up pipes – neither sustainable nor beneficial for the environment or community.
This is just one example, and it's not to say that all volunteer abroad opportunities are like that – some, such as a house building project I visited in Mexico, hired local builders to lay foundations and do the important tasks. Those who had donated towards the homes essentially arrived at the final moment to do decorative steps and see the impact of their donation.
But still, even when those basic rules of having experts and creating local jobs are followed, it's important to ask the question of who is getting the real benefit from any volunteer experience. If it's you, more than the local community, or you're taking a job away from a local, that's a red flag straight away. This becomes even more critical when you start talking about teaching very short placements or volunteering in orphanages when these paid opportunities often lead to an increase in children 'needing' those services.
If you're ever in doubt, then consult with a respected expert of an NGO that operates in the country to see if you're helping or hindering your want to support. There are also other ways to help communities from afar without needing even to visit, such as donating directly to community projects.
Consider housing crises when choosing accommodation
Post-pandemic, this sustainable travel tip has become even more important. I've seen first-hand how rent in Lisbon, for example, has doubled, with some rooms in shared houses shooting far above the local minimum wage. With increased remote workers, digital nomads, and tourism, locals are being priced out of the city where their families are or their jobs or studies. It's a similar situation happening in many cities across the world – but when you consider a recent study which said Lisbon is now Europe's most expensive city to rent in, alongside the fact that Portugal has one of the lower minimum wages in the EU, you start to see the extent of the problem.
Sadly, there is no easy fix for this, nor do I believe the problem is really that of travellers to address. Governments need to do more to ensure new affordable housing is being built, or at least that holiday and short-term rental properties are licensed correctly – at the end of the day, it's a supply and demand issue. However, there are ways we can try to mitigate this.
Doing an internet search before visiting to see the current situation on the ground in local news reports is a good way to understand if it's a problem in your chosen destination. Then, you can at least try and make informed decisions. If it's a city break and you'll be eating out, do you really need to rent an apartment with a kitchen, or could you take a hotel room? Sure, for longer stays, it's a different story.
Then, there are platforms such as Fairbnb, which are starting to expand around some of the hardest-hit destinations. While the system works similarly to AirBnB, the requirements to be a host are much more strict. This ensures that management companies or owners with multiple properties aren't able to rent; instead, those advertising must prove connections to the destination and only rent one property.
Shop second hand
An easy and actionable sustainable travel tip is shopping second-hand wherever possible. We can all forget something when we're travelling or need an extra layer because the weather has turned. But by going to a local second-hand or charity shop to grab something, rather than cheap fast fashion, we get what we need for that short trip and can simply donate it back into the re-use market when we return home.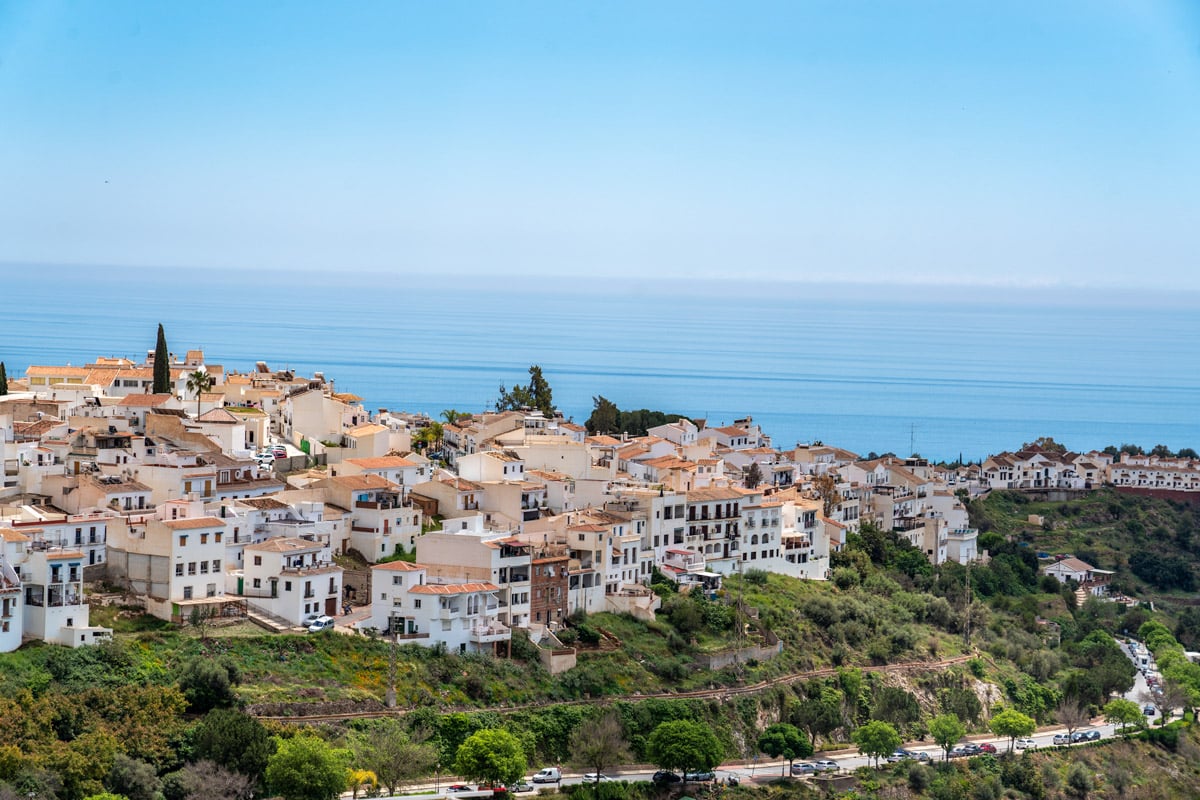 Use apps to make a difference
Technology has made a huge impact on the way we travel, with the best travel apps helping us to navigate, plan, and document our trips in seconds.
But there are also plenty of apps which can help us travel more sustainably too. Too Good to Go, for example, allows you to purchase unsold food from cafes, bakeries and even hotel breakfast towards the end of the day or service. It's a great app to get a bargain meal or picnic while helping to save food waste – just keep in mind that sometimes plastic packaging is used, so you might want to bring your own reusable bag and box for collection.
Another of my favourite sustainable travel tips, which is often helpful to reach destinations less served by public transport, is BlaBlaCar. It's basically an app for connecting a driver going on a certain route with travellers who need a ride – think of it as something between Uber and hitchhiking but with pre-booked journeys where you share conversations and petrol money.
With plenty more sustainable travel apps – from crowd-sourced water fountains and recycling maps to river pollution reporting apps – technology can help make sustainable travel even easier.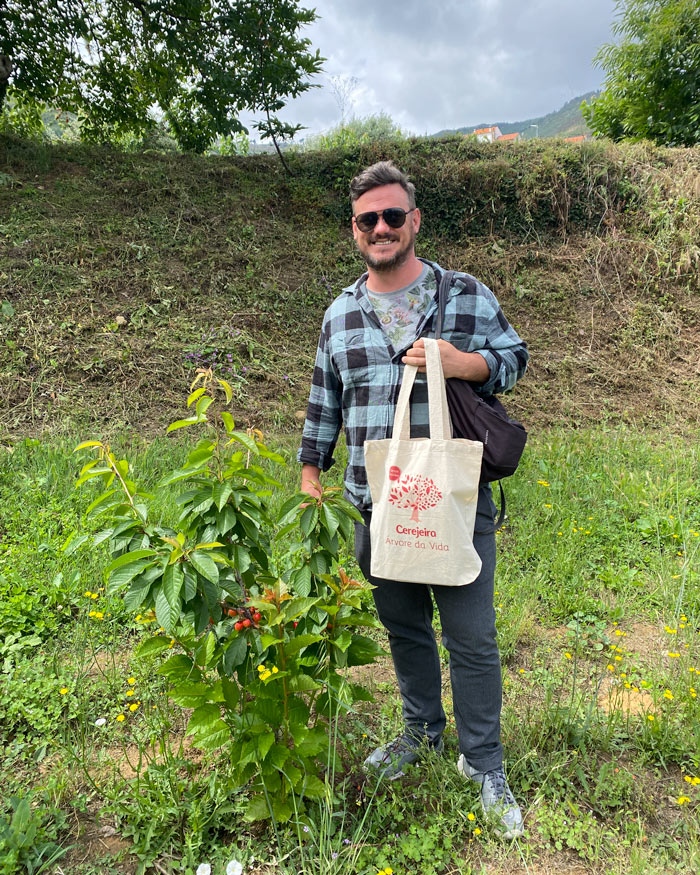 Don't be afraid to talk about sustainable travel
Sometimes, what is an obvious sustainable travel tip or day-to-day practice for one person might be completely different for another.
We've all been first-time travellers and learnt along the way many of the above points. I know I was guilty of not understanding Elephant tourism properly when I first visited Asia, nor did I travel with a reusable bottle when I first started backpacking. No one is perfect, but by sharing sustainable travel tips and advice with other travellers – without being patronising or condescending – we can make a little difference.
But talking about sustainable tourism shouldn't just be limited to our friends or fellow travellers; giving feedback to businesses on our travels is equally important. Mentioning that you'd prefer a refillable soap bottle than miniatures in your hotel room, questioning why there isn't a refillable water tower in the lobby of destinations where tap water isn't drinkable, or raising any environmental concerns with operators are all ways to provide feedback to business to help them see that environmental concerns are important to travellers.
And when somewhere is doing a really great job on that front, let's celebrate it with some positive reviews.
https://www.danflyingsolo.com/wp-content/uploads/2016/01/TrashMonkey.jpg
1152
2048
Daniel James Clarke
https://www.danflyingsolo.com/wp-content/uploads/2022/01/blogo-1w.png
Daniel James Clarke
2023-09-10 20:15:02
2023-09-12 06:08:33
Sustainable Travel Tips: From Safaris and Supporting Local To Overtourism