Copenhagen on a Budget: 16 Money Saving Tips for Denmark's Capital (And Beyond)
This website uses affiliate links which may earn a commission at no additional cost to you. As an Amazon Associate I earn from qualifying purchases.
Updated: 12th November 2023
Copenhagen, Denmark's capital of cool, is renowned for its contemporary architecture, colourful canals, and world-class museums. However, it's also notorious for something else: a hefty price tag. Luckily, there are a few ways to save some money in Denmark and visit Copenhagen on a budget (or, at least, slightly more affordably).
But how expensive is a weekend in Copenhagen? Well, having just returned from my third visit to Denmark, I'll say this: I was shocked at how pricey some things had gotten. Even by Copenhagen standards, things seem to have shot up from a couple of years ago. But I guess in the current climate, it's to be expected, seen as prices are rising everywhere. As such, I'm not confident in giving a definitive cost breakdown, especially as the exchange rate is much less favourable than neighbouring Sweden. Budget travel in Denmark is hard no matter how many tips you read, but there are some ways to cut your costs.
The most obvious and sometimes almost pointless advice I've read included hanging around in parks all day — Copenhagen does have some outstanding green spaces, to be fair — or just eating at 7/11 (this was my exact first visit as a broke backpacker), but, while cheap, they kinda ignore the reason you're visiting Copenhagen in the first place. Then there are the usual budget travel tips, like visiting in the offseason (it doesn't always change that much in Copenhagen) or joining a free walking tour (which, as we all know, isn't free as you absolutely should leave a generous tip anyway). Still, there are some additional ways to save money in Copenhagen and beyond if you're travelling to other places in Denmark that you should consider both before and during your visit.
1. Arriving tips: flights, luggage storage, and airport transfers
The first step to saving money on your visit to Copenhagen is getting the best flight deal. Scandinavian Airlines are nearly always pretty pricey, so if you're coming from elsewhere in Europe, your best bet for cheap flights is to use a budget carrier like Ryanair. If you're travelling from the United States, look at some of the newer budget airlines, like Norse (in Norway) or Play (in Iceland), as these can be much cheaper, although the additional luggage costs can increase the starting price significantly.
To get from Copenhagen Airport (Kastrup) to the city centre, absolutely avoid taxis, which can cost upwards of €35 euros (sometimes a lot more if traffic is terrible), and take the train instead for less than €5. It's also worth considering before arrival if you want to get the Copenhagen Card (with museums and attractions, more below) or the transport-only City Pass to use during your visit, as this includes the airport transport, so it's best to have it from the start.
If you need to store luggage in Copenhagen, perhaps because of check-in or out times at your Airbnb, then rethink using the train station lockers even if they are convenient; I cried a little tear when I realised I would be paying nearly €10 for the afternoon. Instead, check Bounce or Luggage Hero, which usually have cheaper rates, and some can be booked by hour rather than day. If, however, you have multiple bags, you might find the lockers more competitive, as many of the online storage locations charge by bag rather than space.
2. Visit on cheaper days and months
While planning when to visit Copenhagen — it's generally a bit cheaper outside of the main summer holidays and Christmas, with February and March often having the best bargains — it's good to consider if you can visit during the week rather than the weekend. Of course, you need to consider if this money-saving tip is beneficial if you're taking time off work, but there are a few reasons this can help you visit Copenhagen on a budget.
Firstly, hotels are often cheaper during the week than on Friday and Saturday nights. Secondly, there are a lot of museums that offer free entry on Wednesdays.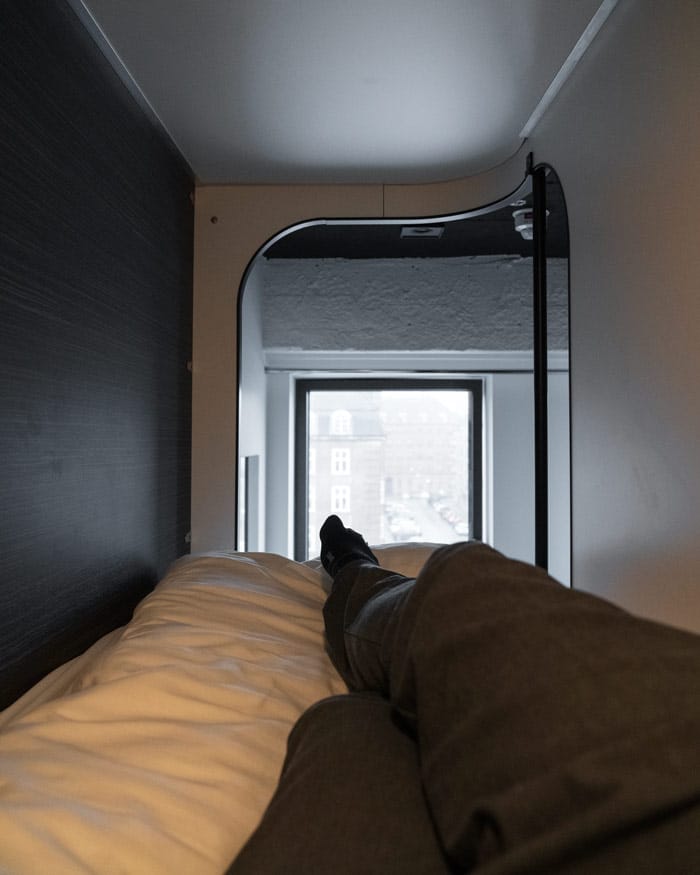 3. Reconsider hostels
I get that hostels might not be appealing if you usually try to avoid them, but hear me out. Perhaps unsurprisingly, given Copenhagegn's chic design credentials, hostels in Denmark's capital city are far more upscale than the dowdy dorm rooms you might be picturing. Plus, the competitive pricing will help you to visit Copenhagen on a budget.
On my recent visit, I stayed at Next House, one of many 'new generation' hostels that are cropping up across the city. And while it has the lively atmosphere you'd expect from a hostel and great pod-style dorms with private bathrooms, they also have private double rooms (and the ability to book a whole dorm for exclusive use) at budget-conscious prices. The pizza and breakfast buffets on offer were also great value, as were the drinks — the beers were half the price of any other bar I visited — and there's a variety of different spaces, including a rooftop, restaurant, bar and gym, so it never feels too crowded. Of course, another bonus of hostels is having access to kitchens, so you can save even more money by going self-catering.
If you're still not convinced, perhaps see if you can land a house-sitting gig or a Couchsurfing host to slash your expenses in half straight away; accommodation is going to be one of your most significant costs in Denmark.
4. Consider the Copenhagen Card (and combo tickets)
In general, I don't usually recommend city cards as you have to cram quite a lot into your visit to make them worthwhile. But in the Nordics, they can offer big savings, especially in cities like Copenhagen, where there are plenty of museums worth a visit.
Still, consider where you really want to visit (see my overrated attractions below) and if you will actually use the public transport benefit of the card, and then add everything up — the official website has a calculator to help work out the benefit. Only then will you know if the Copenhagen Card is actually going to help you see Copenhagen on a budget. It's not the only attraction discount card available, though, with other alternatives, such as the Parkmuseerne ticket covering six museums and even combos from DSB rail to get discounted train and entrance to the Louisiana Museum of Modern Art.
5. Walk, don't ride
A lot of budget travel guides to Copenhagen will advise you to join the locals and explore the city by bike rather than using public transport. But in all honesty, daily bike rentals aren't that cheap, nor that necessary. The city centre is relatively compact and really enjoyable to walk around; as such, one of the most straightforward money-saving tips for Copenhagen is just to walk everywhere.
6. Be selective on attractions and enjoy free sights
There's a long list of must-visit attractions in Copenhagen, but how many of them really are true 'must-visits'? For example, the Tivoli Gardens amusement park is often touted as a top sight, but unless you are really keen to visit, you might want to save the €20. The only time I think the Tivoli might be worthwhile is if your visit coincides with one of the seasonal events, such as Christmas or Halloween, when the park is more dressed up than usual.
Then there are the city's free-entry museums (some are only complimentary one day a week, while others are free every day). But most of the more popular ones have a hefty price tag. Some outdated advice online highlights museums that are no longer free, such as the SMK, which used to be free but will now cost you 120 DKK, a whopping €16 at the current exchange rate.
Thankfully, some attractions don't cost anything, such as strolling around the eccentric Christiana neighbourhood, admiring Nyhavn, the colourful historic canal at the heart of it all, or seeing the overrated Little Mermaid.
7. Do a free DIY walking tour
One way to explore Copenhagen on a budget is to join a free walking tour. However, these can be restrictive at times, and you absolutely should be leaving a good tip for the guide, meaning they aren't free at all.
As such, strolling around the city by yourself is by far the best money-saving option. And you don't need to do it alone. There are a few free online guides and apps that will give you an insightful walking tour, such as the Visit Copenhagen Story app and the Hidden Copenhagen app.
8. Pee for free
One of my biggest pet peeves about the Nordics is how much it can cost to use the toilet. Many of the public restrooms can cost up to €2, and popping into a coffee shop isn't cheap either. As such, make the most of facilities whenever you have them in restaurants or museums, or seek out the free self-cleaning and public toilets rather than the paid-for attendant ones.
9. Take the Havnebussen rather than an expensive boat tour
Copenhagen's canals and waterways are one of the reasons this city feels so special, so taking a boat tour to see some of the impressive architecture from another angle is highly recommended. However, if you don't want to pay for a tourist trip, then you can save money in Copenhagen by using the Havnebussen instead. These boats are part of the city's public transport and cost the same as using the buses. They are also included in the City Pass and Copenhagen Card.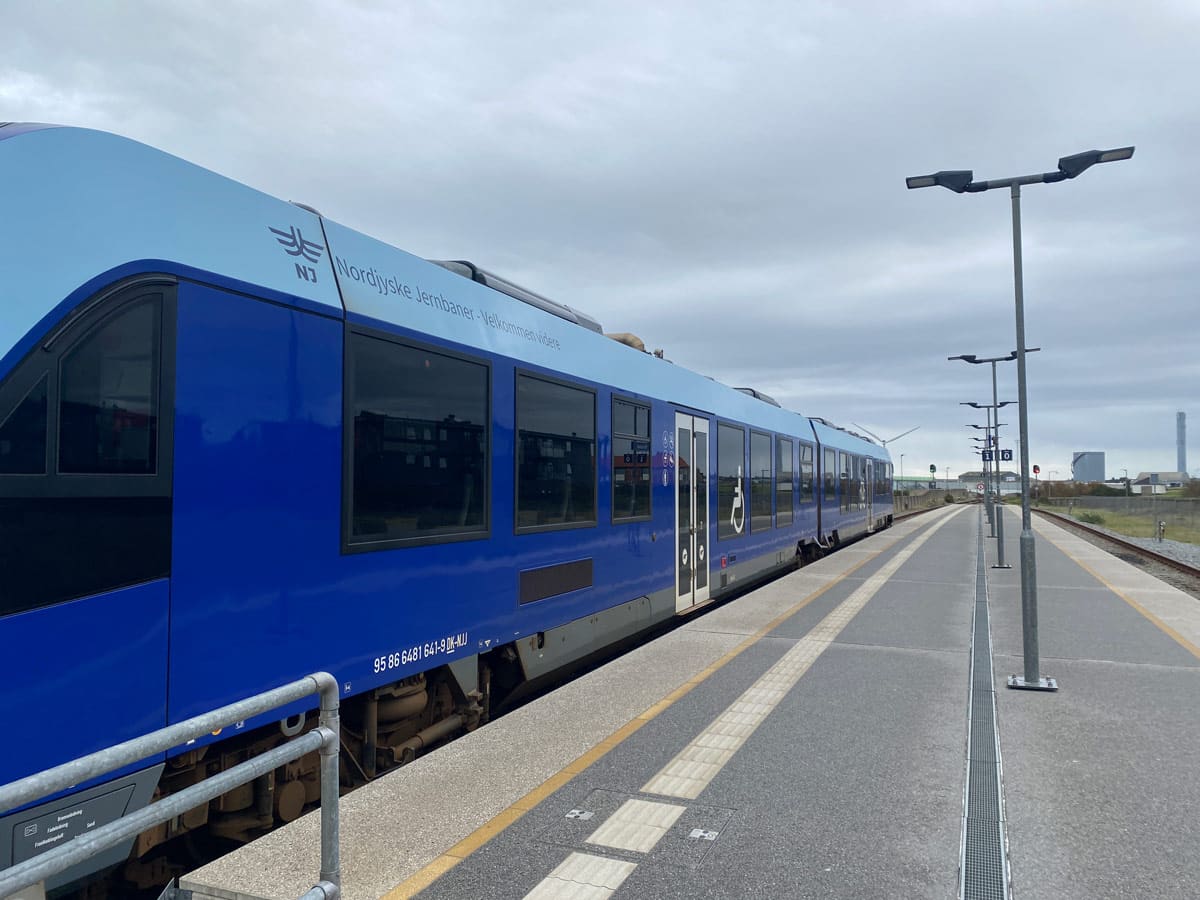 10. Book trains well in advance (or check Flixbus)
If you're planning to explore more of the country and want to travel around Denmark on a budget, be sure to book your rail tickets with DSB well in advance. The savings can be huge, and even more so, depending on what time of day you book.
That said, the ticketing system can be a little confusing in Denmark, especially at the stations where there are the standard ticket machines and ones specifically for holders of a Rejsekort travel card, which has further discounts. While these cards aren't hard to obtain, you have to order and pay for them, so for most short-term travellers' visits, they won't be helpful.
The DBS Orange tickets are usually the cheapest, and these should absolutely be booked well in advance. These are for tickets outside of rush hour and usually for longer distances (you may want to add a seat reservation), although some shorter routes are now included. For longer or cross-bored journeys, you should also check FlixBus (even to go to Malmö), as it can sometimes be far cheaper than the train.
12. Pack a picnic
Copenhagen has lots of green parks that are wonderful to relax in during the summer months. But many more prominent museums also have dedicated picnic areas (I guess these are usually for school trips, but hey) where you could enjoy your snacks away from any winter rains. That said, I found the museum menus to be often much more affordable than comparable restaurants.
Sure, this is a pretty basic tip for visiting Copenhagen on a budget, but if you make your own lunches, it saves a little. As well as international chains like Lidl and Aldi, there are other cheapish local supermarkets, such as Rema and Netto. It's also worth downloading TooGoodToGo, one of my favourite top travel apps, which reduces waste by selling off unused meals and food products at the end of the day at a heavy discount price. Tap water is delicious in Denmark, so follow the sustainable travel tip 101 and bring your reusable bottle. If you do happen to buy any other bottles, know most have a deposit scheme so you can get a little back when it's returned for recycling.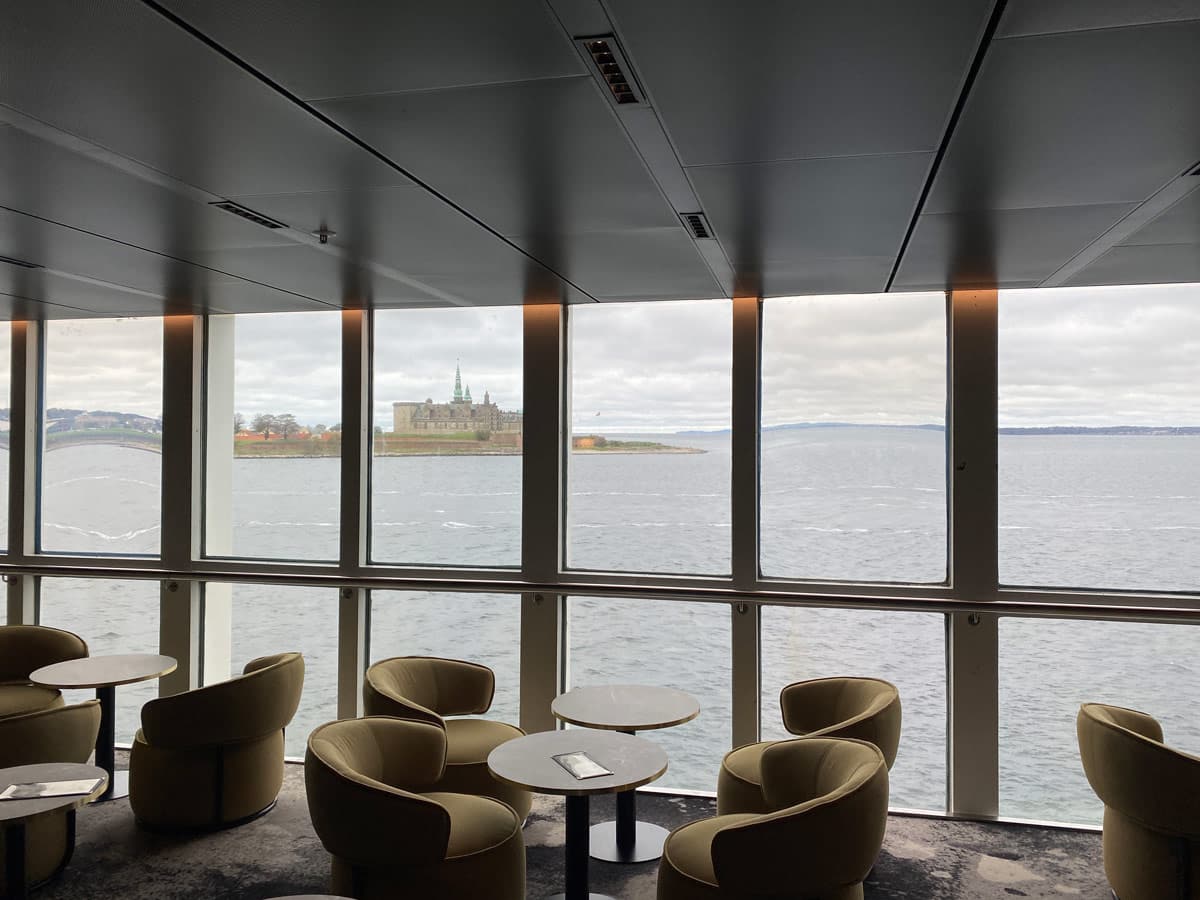 13. Take a ferry and buy your beers onboard
This is a money-saving tip for Denmark rather than Copenhagen, but ferries can be a surprisingly affordable way of getting around. For example, I took the ferry from Fredrikshaven to Gothenburg (Sweden) for just €20, and the ferry linking Helsingør (just above the Louisiana Art Museum) and Helsingborg is also great value. But another major bonus is when the ferries get out into international waters; you can buy beers and booze way cheaper than in the local government alcohol stores, making your day trip a chance to save a little money, too.
Even if you want to take the long-distance ferry to the Faroe Islands, deals can be had; you just need to plan well in advance and travel in the offseason.
14. Look for cheaper restaurants
Copenhagen's food scene is especially revered, and it's home to some of the best and most expensive restaurants in the world. But eating out doesn't have to be too expensive, and lunch deals — whether special set menus or buffets — are not that hard to find. There are also a few food markets which offer a fantastic atmosphere alongside reasonably priced plates, such as Reffen. A general rule is that better deals are found in the local neighbourhoods, and I'd advise you to google for tips from locals rather than visitors to find the most up-to-date insights on cheap Copenhagen eats.
15. Wild camp in summer
Another money-saving tip if you're visiting Denmark in summer is to bring your tent. There is plenty of ravishing nature, pristine parks and great outdoors to appreciate beyond Copenhagen, and while there are restrictions on where you can wild camp, it's a welcome option to save some cash.
16. Go to Stockholm and Sweden instead
Having just come back from an eight-week trip across all the Nordic countries, I feel obliged to add this not-quite Denmark travel tip: go to Stockholm. Currently, the exchange rate is much more generous in Sweden, and in general, it's a (slightly) more affordable country to visit and travel around. This can even apply if you're trying to visit Copenhagen on a budget, as it's easy to pop across to Malmö for a day visit.
https://www.danflyingsolo.com/wp-content/uploads/2018/06/BIG_One_Day_Copenhagen-2-1.jpg
1152
2048
Daniel James Clarke
https://www.danflyingsolo.com/wp-content/uploads/2022/01/blogo-1w.png
Daniel James Clarke
2023-11-12 17:59:28
2023-12-01 21:21:28
Copenhagen on a Budget: 16 Money Saving Tips for Denmark's Capital (And Beyond)