20 Best Cities to Visit in Spain for Culture, Coast or Cuisine
This website uses affiliate links which may earn a commission at no additional cost to you. As an Amazon Associate I earn from qualifying purchases.
Updated: 11th November 2023
Trying to whittle down a list of the best cities in Spain to visit is something of an endless task. Of course, Barcelona is renowned for its golden beaches and flamboyant Gaudí architecture. Madrid – the country's capital – dazzles with world-class museums. Then, you have the year-round allure of the islands' sun-kissed sands.
Yet, beyond Spain's most apparent city breaks, there are many more provincial cities worth visiting. From a city-cum-beach island capital to mountain-backed aged alcázars, these beautiful Spanish cities can also provide an ideal base to explore some of Spain's 'hidden gems'.
In no particular order, these are my picks of the best cities in Spain from my many trips to this magnificent country.
Seville
For a long weekend of late nights, culture and Islamic architecture
Where and when? The southern city of Seville sees temperatures soar in the peak summer months, making it almost unbearably hot for sightseeing.
Andalusia's heart-thumping, feet-stomping, and castanet-clapping capital of Seville is a city of passion. Fiery – both figuratively and literally in summer – this is a Spanish city break you won't forget.
Here, you'll find your senses continually aroused. From the sounds of flamenco and the Andalusian table's flavours to the architectural eye-candy and perfume of orange trees, Seville's enchantment is unavoidable.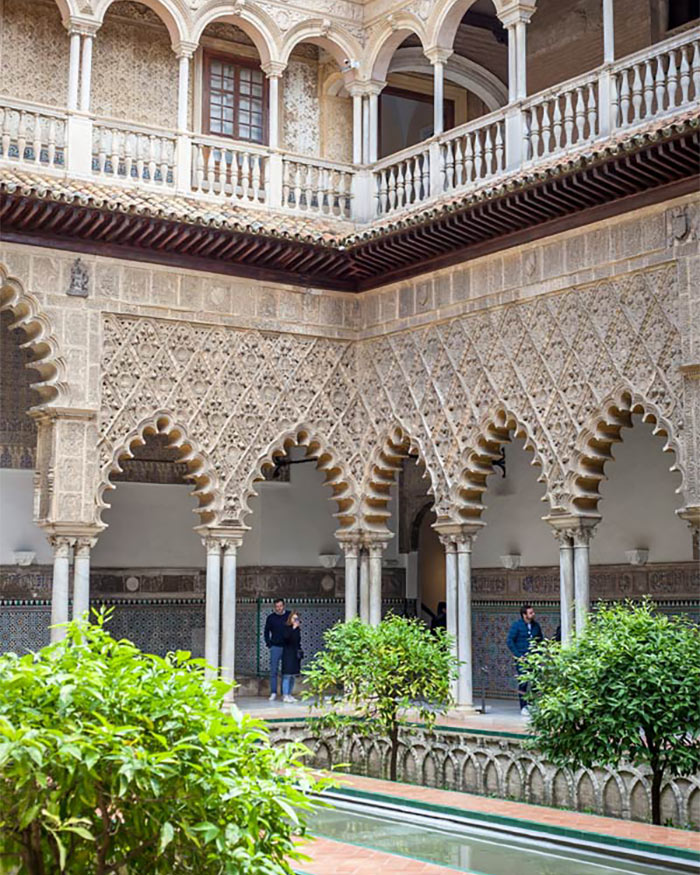 Be sure to watch a Flamenco show. Visit the hulking Gothic Cathedral and climb the La Giralda tower. Relax amongst the leafy gardens and green spaces. Find time to admire the tilework of Plaza de España and tour the Seville Museum of Fine Arts. Then, devour all the tapas before sipping beers into the early hours – the city's student-heavy population keeps the nights long. Semana Santa (Holy Week) also ensures that Seville is one of the best European cities to visit in April.
Of course, a visit to Seville wouldn't be complete without acquainting yourself with Andalusia's history. This itself will bring you to one of the city's finest sights.
Heavily influenced by some five centuries of Moorish rule, Seville's architecture shows typical Andalusian traits. Yet, being a city of much importance, the decoration went far beyond whitewashed walls. The par excellence is the Alcázar of Seville (book your tickets in advance). This vast, intricate, patio-heavy palace was originally a fortress. Sadly, much was destroyed following the Christian conquest and was later reconstructed. Still, the 11th-century walls, some reception rooms, and other parts remain preserved. Regardless of the timestamps, the complex is one of Spain's best places to visit.

Read more:
How to spend a weekend in Seville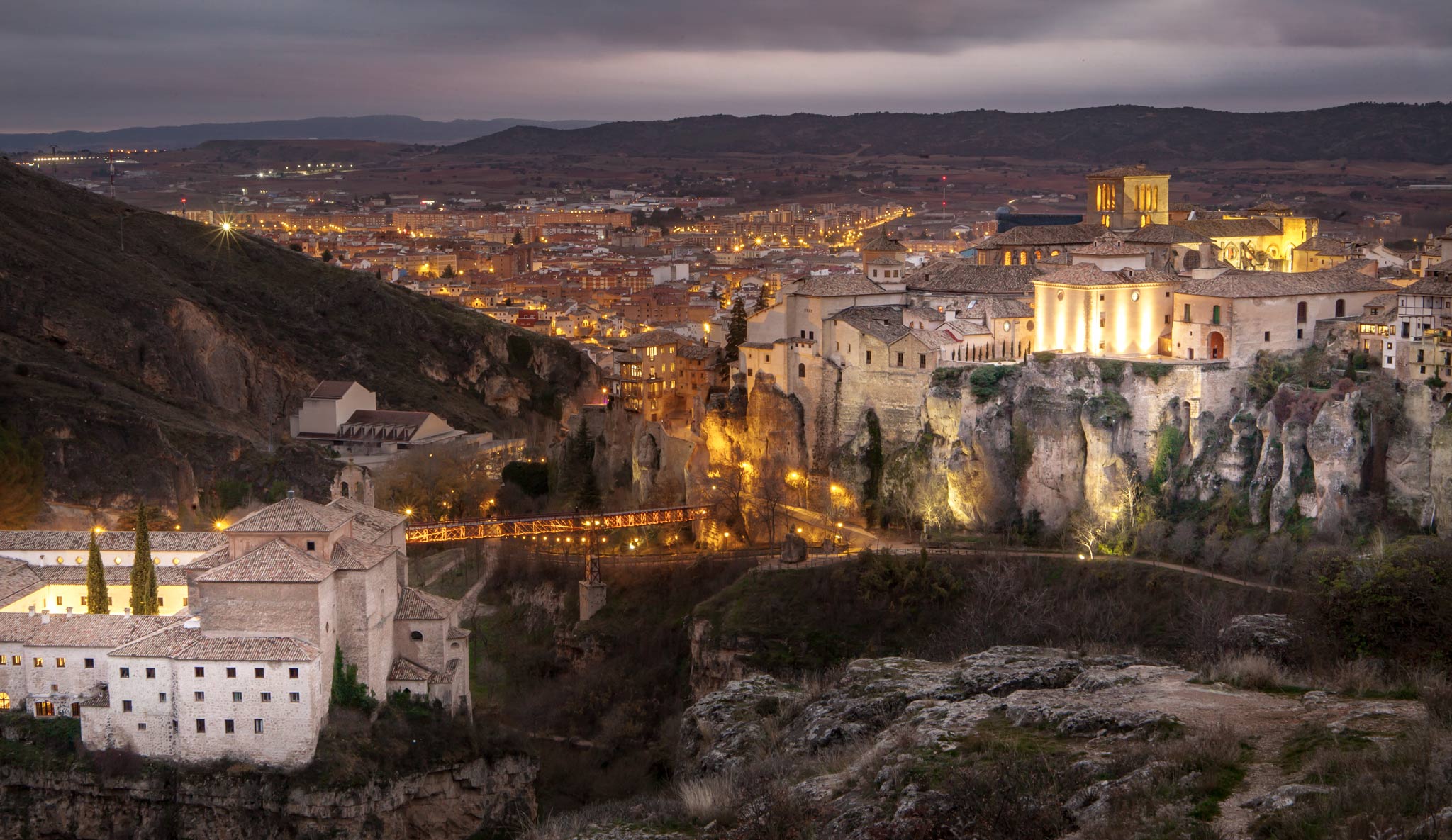 Cuenca
For a Madrid day trip and geological-focused hikes
Where and when? Less than an hour from Madrid by high-speed train, Cuenca is in Castela-Mancha and is a good choice any time of year.
Since my first visit to Cuenca, I've waxed lyrically about how it's one of Spain's best cities to visit. Perched upon a limestone ridge and with a history traced back some 1300 years, the UNESCO-listed Old Town is enchanting. Famed for its Casa Colgados – hanging houses which overhang the rock face – it's a popular day trip from Madrid.
Still, spending a few hours here won't do Moorish-built Cuenca justice. From the colourful facades and castle ruins to the cathedral's medley of architectural styles, the city sparkles.
You can even sleep in some of the heritage buildings. Opt to overnight in the upscale Parador, a former monastery. Or, for a more wallet-friendly stay, pick the 17th-century ex-cathedral's choir home.
With plenty of postcard-perfect views to enjoy, the rugged setting lends itself to exploring. Thankfully, an abundance of adventure activities and nature await on Cuenca's doorsteps. Many trails weave through the nearby karst mountains, ensuring this city break delivers a slice of the great outdoors. Particularly worthy of a visit is The Ciudad Encantada, a geological site of quirky rocky formations.

Read more:
48 Hours in Cuenca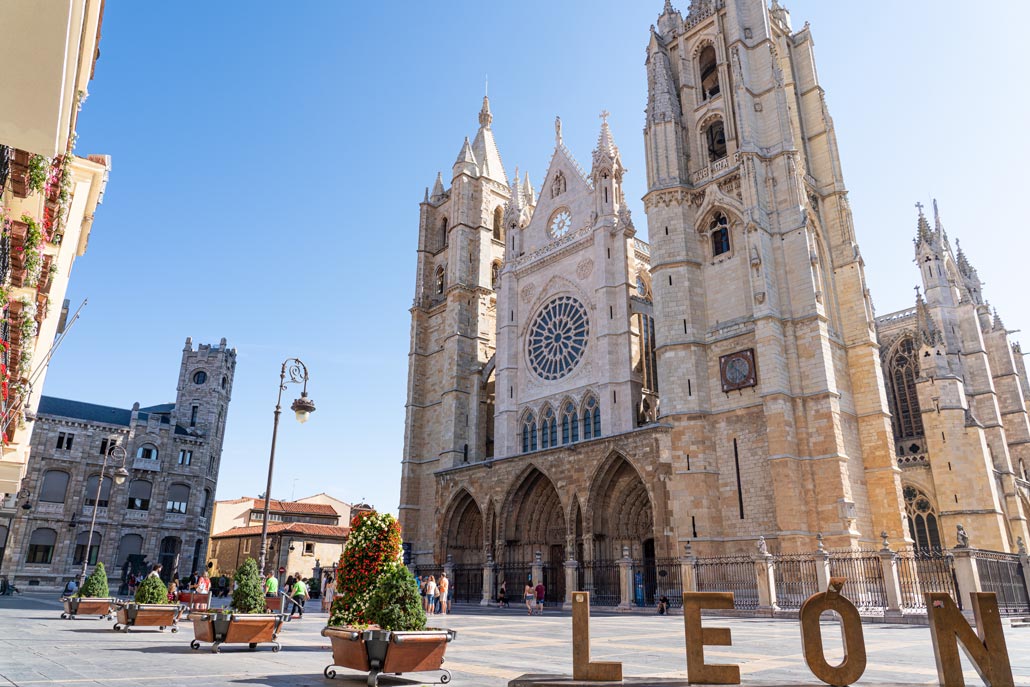 León
For an architecture-heavy weekend break served with delicious tapas
Where and when? León is in Spain's northwest and the climate ranges from balmy summer temperatures to sometimes below-freezing winter nights.
León doesn't have big-ticket stunners like Granada's Alhambra or Barcelona's La Sagrada Familia, yet it's still one of the most beautiful cities in Spain for architecture.
Of the buildings that sparkle, Gaudi's Casa Botines, the 'Cathedral of Light', and the 'Sistine Chapel of Romanesque art' shine brightest.
The first, one of Gaudi's only works outside of Catalonia, is a far cry from this usual style. For those seeking the flamboyant, you may be disappointed. The straight lines and somewhat typical facade of the building seem 'simple', but it's not without its quirks.
Constructed to be a house and fabric factory in a modernist style, the design was limited by the owner's ideas rather than the artist's imagination. Yet, when you venture inside the now museum and join a guided tour, they'll point out some of his signature whimsical inclusions.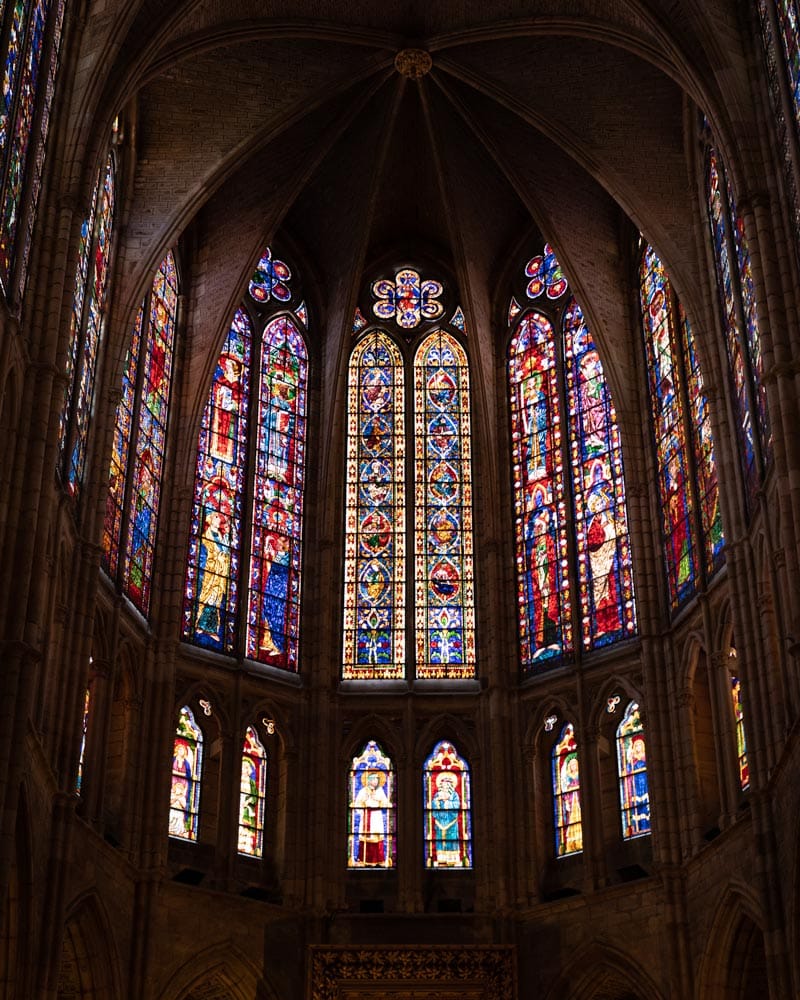 The second, León Cathedral, is celebrated for its stained glass windows. While many of the original installations have been damaged, the ones preserved (from as far back as the 14th century) are impressive.
Third up, you have the Royal Pantheon. Part of the larger Basilica of San Isidoro de León, the frescoes in this room have earned the Sistine-esque moniker.
Beyond the buildings, the city excels at feeding you well. There are heaps of quality bars and restaurants, and a night out here feels local rather than touristy. Something which is always a bonus in Europe's historic cities. There's also a good choice of heritage accommodation to secure the deal, such as this converted basílica. So, if you're seeking one of the best cities in Spain for architecture, which retains an understated charm, León could be just the ticket.

Read more:
How to spend a weekend in León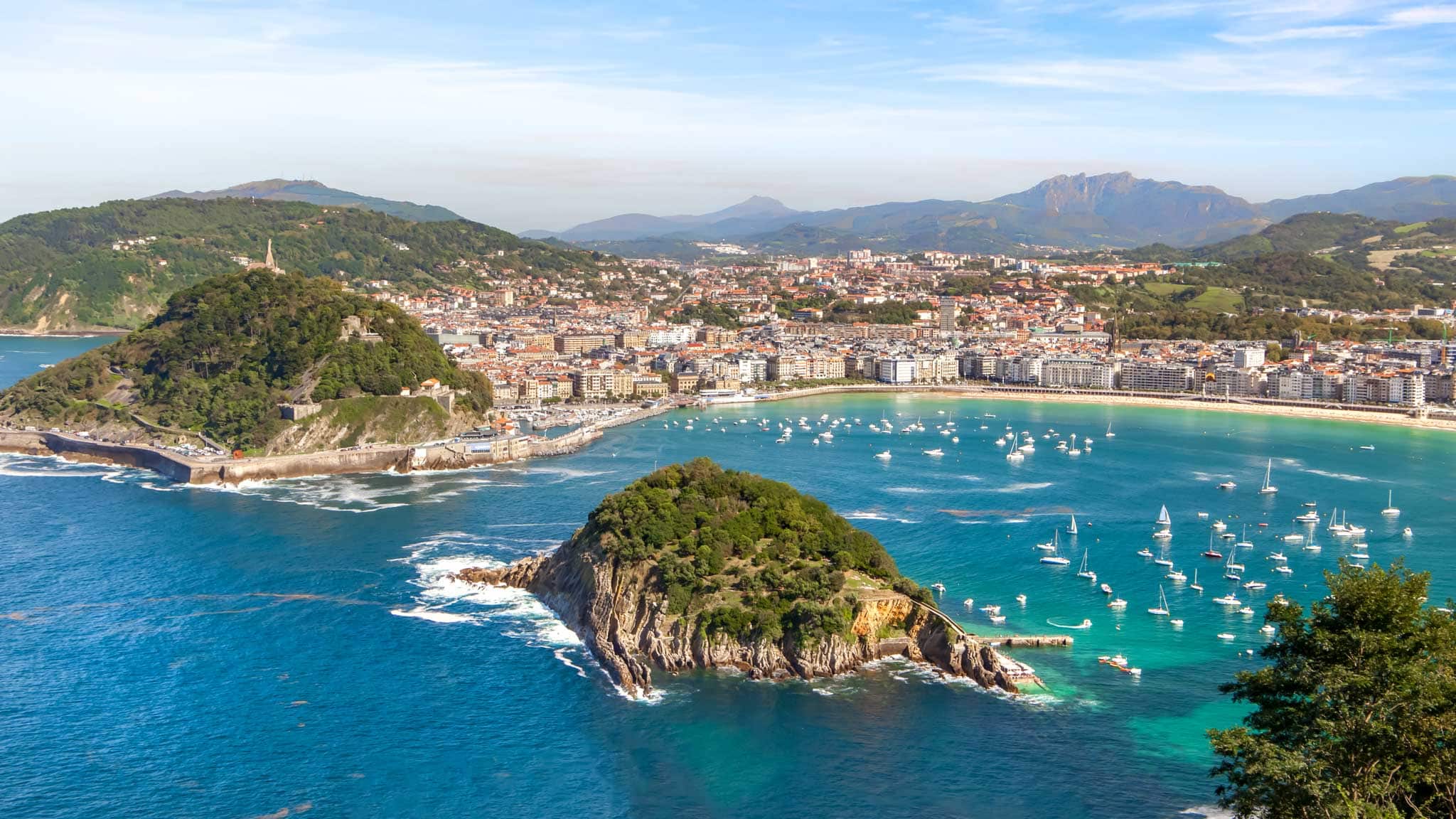 San Sebastian (Donostia)
For a foodie feast paired with golden sands
Where and when? San Sebastian, on the Bay of Biscay, is one of the best places to visit in Spain year-round. Summer is ideal for the beach, while there are enough attractions – and food – to entertain on a winter vacation.
You can't go wrong here if you're seeking a Spain city break that has it all. Golden sands provide beach days. Hilltop trails supply the vistas. And the Parte Vieja (Old Town) delivers on culture. Then, you have the shimmering waters and verdant mountains, creating a pretty backdrop to one of the best beach destinations in Europe.
But, the main reason to visit is simple: to eat.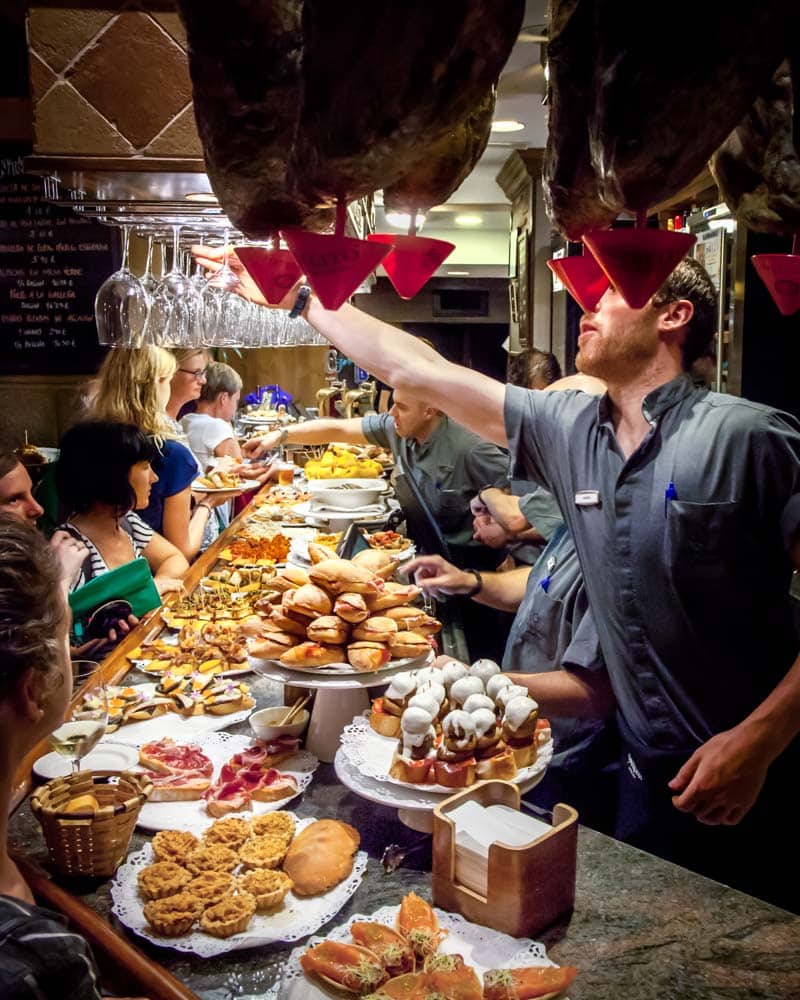 San Sebastian is renowned as one of the best cities in Spain for culinary science, and pintxos are the speciality here. These paid-for tapas are a step up and are usually piled high on every bar top. Often mounted on bread, expect rich flavours of cheese, cured meats, and anchovies. Yet, other creative morsels are also present.
Enjoyed in a laid-back standing style, you simply pay for the number of skewers you've savoured at the end. Then, it's time to repeat in the next bar.
Gastronomy has long been at the heart of the city. For a closer encounter – and to learn some skills – venture to one of San Sebastian's private underground cooking clubs. Hailing from days when residents' homes weren't big enough for guests, this is a community tradition. These spaces, called 'Sociedades Gastronómicas' or 'Txokos', were once very private. However, in recent years, certain clubs have allowed visitors through their inconspicuous doorways. Once you've ventured into the basements, you'll find an ample, communal cooking space. Here, some of the city's best chefs have refined their skills, so you'll undoubtedly gain some tips and leave with a happy stomach.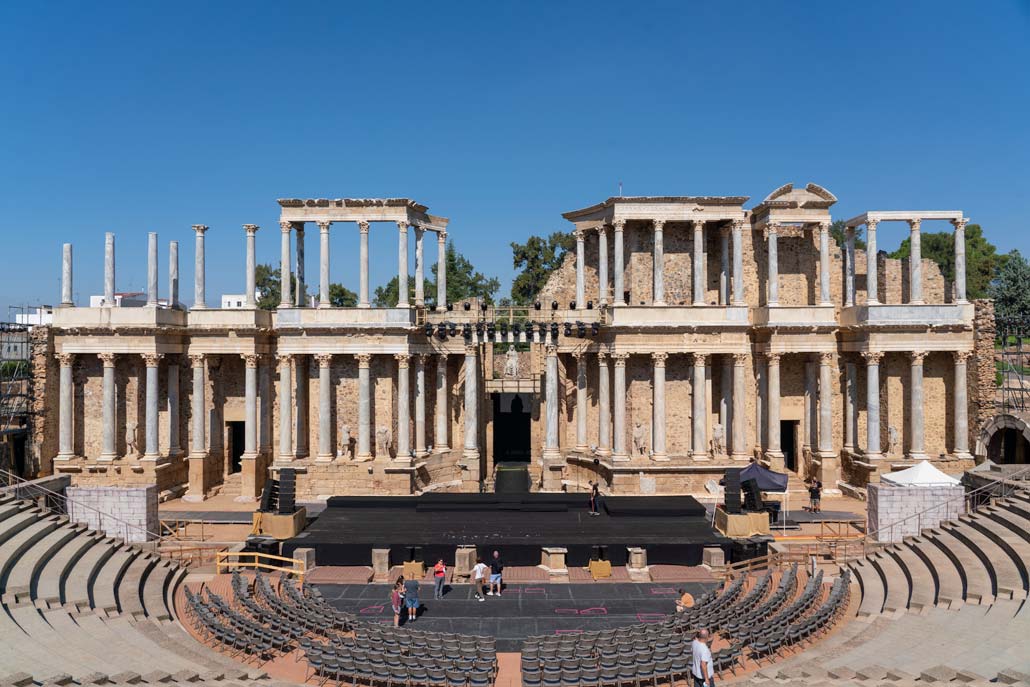 Merida
For a weekend of Roman ruins and countryside cuisine
Where and when? Set in Spain's sun-parched Extremadura region, bordering Portugal, aim to avoid summer when the heat is relentless.
Extremadura is one of the least visited Spanish destinations for Brits. Yet, the region's capital, Merida, delivers some of Spain's best-preserved Roman sights.
The star is the well-conserved amphitheatre. Still standing proud after two thousand years, a daytime visit is incredible. Even better still is to watch an evening concert here if your dates align.
Other wonderful treasures are displayed inside the Museum of Roman Art. This expansive space, a national museum, is home to a vast collection of mosaics and artefacts.
Equally interesting – if slightly less impressive – are the aqueduct and Temple of Diana. Merida's architectural wonders will transport you back in time but don't rush them. I'd suggest allowing yourself at least two days. To save money, buy the multi-attraction ticket, which covers all the key attractions. If you're already in Seville, it's easy to combine a trip to Extremadura with Andalusia.
Read more:
Europe hidden gems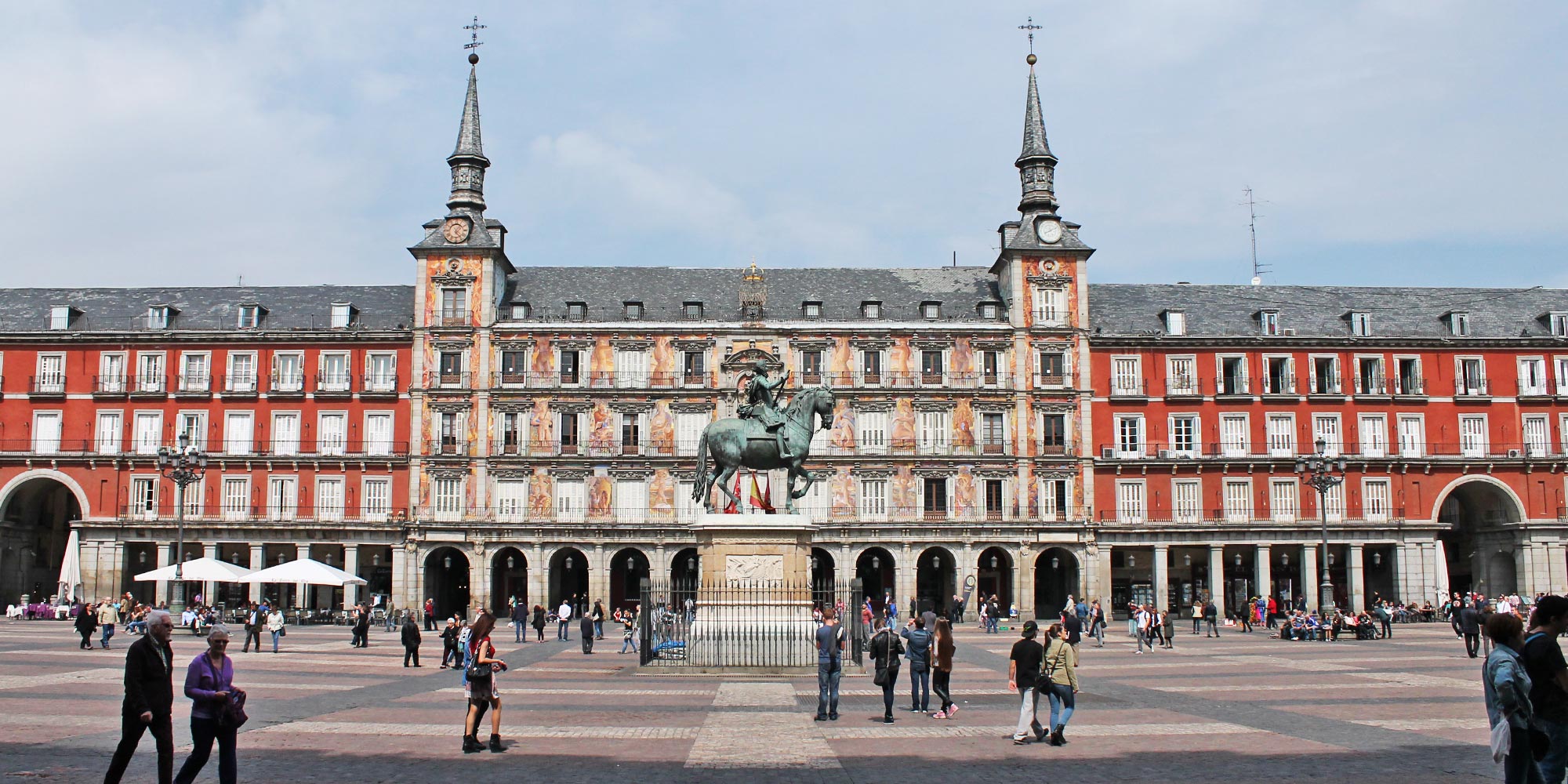 Madrid
For Royals and Renaissance, world-class museums, and city living
Where and when? In the heart of the country, Madrid is a thumping city break any time of year, and being the capital, it's busy year-round with daily life.
Madrid is perhaps the best city in Spain to visit if you want to see a less touristy side of the country. Long overshadowed by second-city Barcelona, Madrid divides those who visit into two camps.
Personally, I love it – and I certainly prefer it to Barcelona. Of course, there's no denying that Barcelona is a beautiful city, but it's simply just too touristy these days – so, while it's a go for the architecture, I'd pick Madrid for the lived culture.
In the country's capital, you can get a good feeling for day-to-day life in a metropolis. Sure, it can still be crazy busy, but more so with locals than visitors. That's not to say there aren't more than enough sights and attractions to fill a long weekend.
The Prado Museum, the national art museum and one of the best in the world, has a vast collection of paintings and sculptures you could fill a day with. There's also a new extension coming in 2024.
Then there are the Royal Palaces and museums – the new Royal Collections Gallery opened this summer. Plus, you've got great outside spaces, such as spacious El Retiro Park and the Egyptian Temple of Debod. Throw in some more excellent museums, a stadium tour of Real Madrid FC, and easy day trips, and quickly, Madrid can become a great city base for a Spain vacation.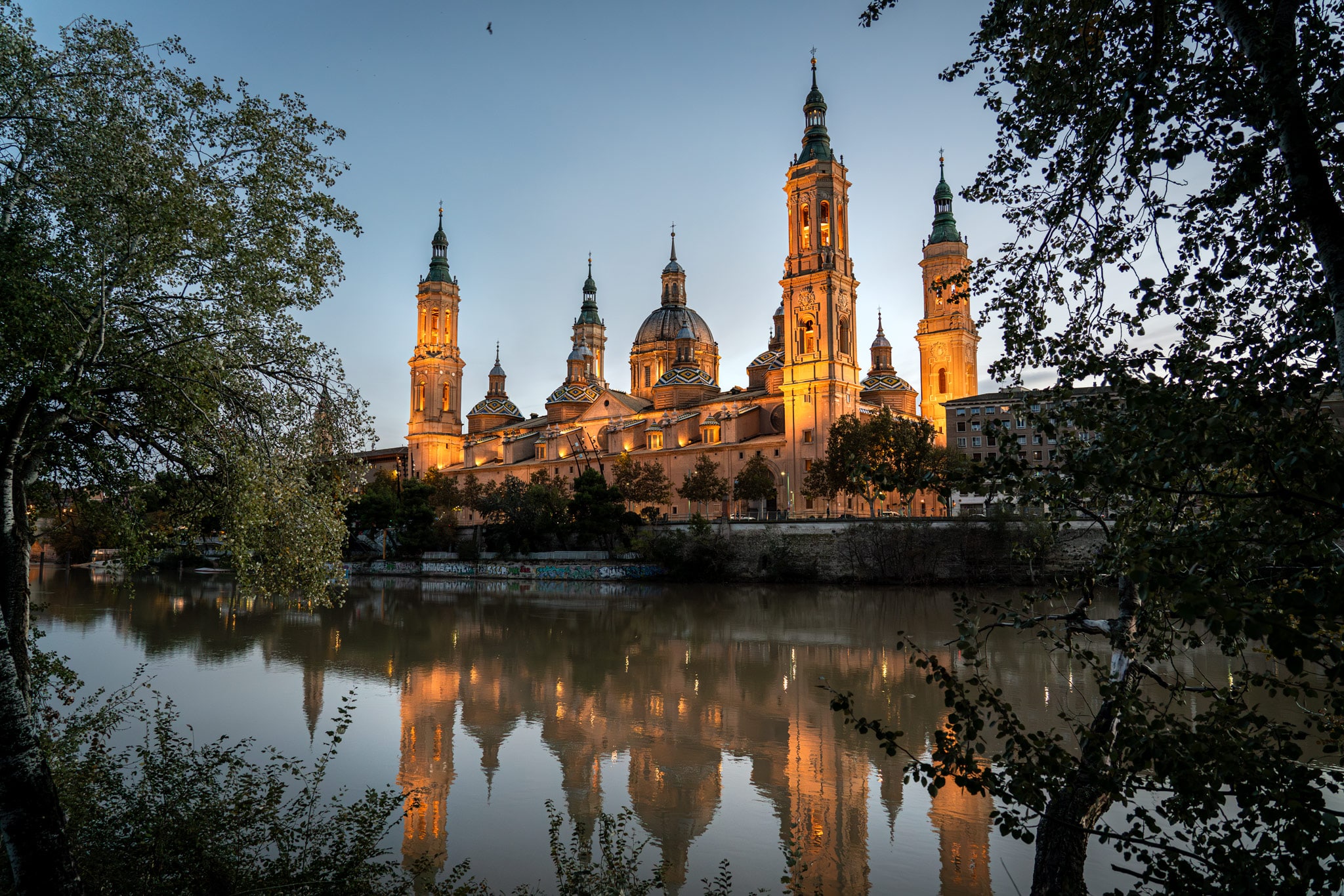 Zaragoza
For monumental architecture and delicious tapas on a laid-back city break
Where and when? Zaragoza is the capital of the autonomous community of Aragon, located in Spain's north – just 90 minutes by high-speed train from Madrid. October is a great time to visit for the Pilar Fiestas, though it's a decent city break year-round.
If you're travelling between Barcelona and Madrid, then Zaragoza – halfway between the two on the high-speed train route – is an excellent addition to any Spain itinerary. Without the mass international tourism that the two aforementioned cities see, it's also a delightful place to enjoy the best of Spain away from the crowds.
You've got a fantastic tapas quarter here to delicious bitesize morsels (in November, the city hosts a tapas celebration); plenty of tremendous regional Aaragon recipes, such as Migas Aragonesas and roasted meats; and some seriously unsung wines to sample from Aaragon's four wine denominations.
But what makes Zaragoza one of the best cities in Spain is its mighty collection of religious monuments. Most notable is the Basílica de Nuestra Señora del Pilar (17th-18th centuries) with its detailed domes and Goya frescoes – the artist also has a dedicated museum in the city – and the Catedral del Salvador de Zaragoza, which also houses some of the world's most impressive tapestries.
Away from the hulking central plaza, another standout is the Aljafería Palace, one of the sites celebrated in UNESCO's 'Mudejar Architecture of Aragon' listing. Inside the impressive outer castle walls, you'll find some splendid examples of this 12th-century Islamic-influenced architecture. Don't forget to look up; the ceilings in the halls and especially the staircase stole my heart.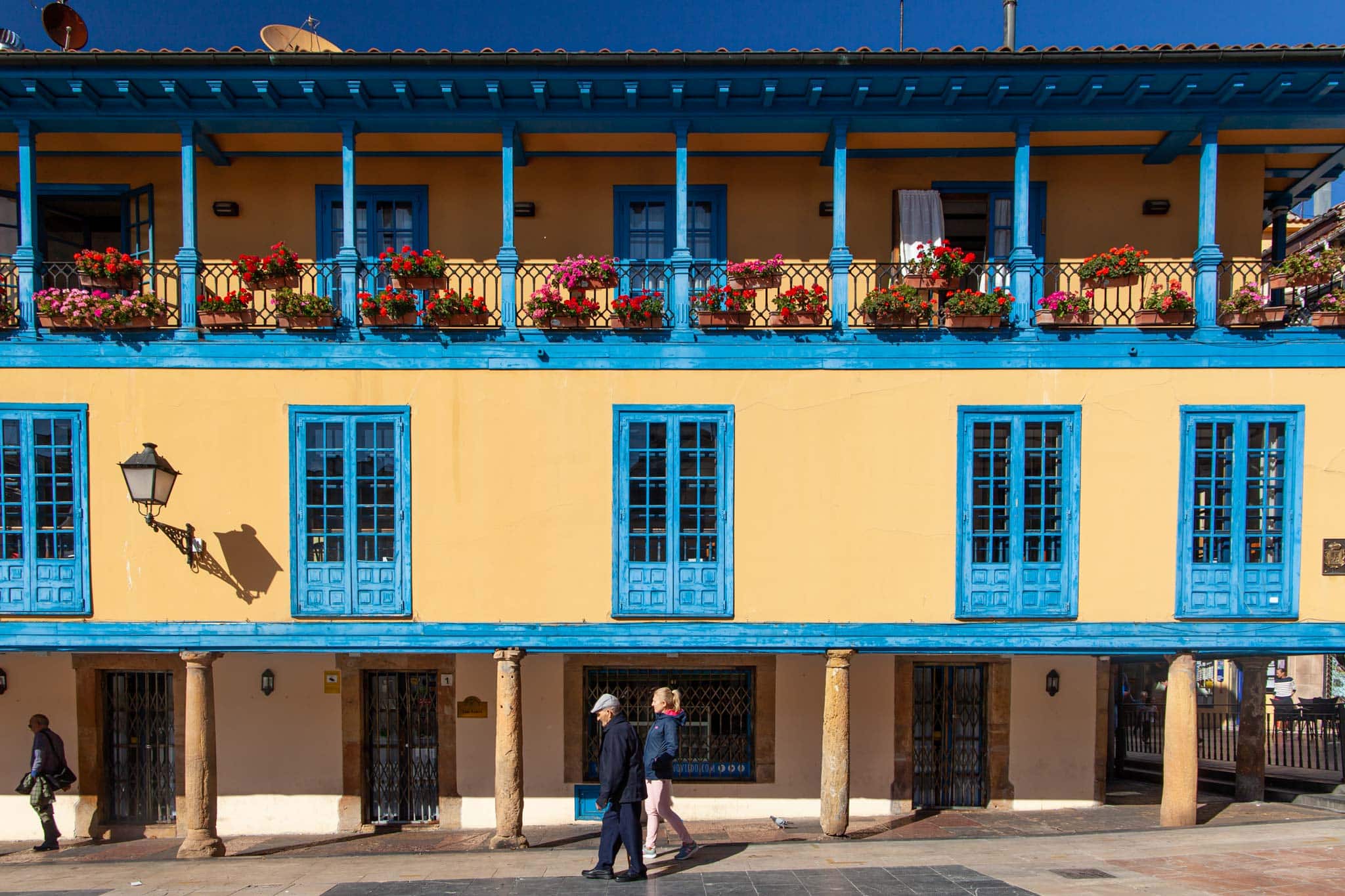 Oviedo
For a laid-back city-break surrounded by greenery and pre-Romanesque architecture
Where and when? Set in the cooler northern region of Asturias, Oviedo is one of the best cities to visit in Spain during summer.
Oviedo, the capital of the Asturias region, is also known as the capital of sidra (cider). This region is celebrated for its orchards, and city-dwellers love swigging the locally fermented apple juice. So, follow their lead and head to one of the Chigre (cider houses in Asturias) around the city.
In these bars, the uncarbonated alcoholic drink is expertly poured from high by an escanciador. This style of pour helps add air to the beverage. For the best pairing, order a selection of the region's cheese – they have more than 40 kinds.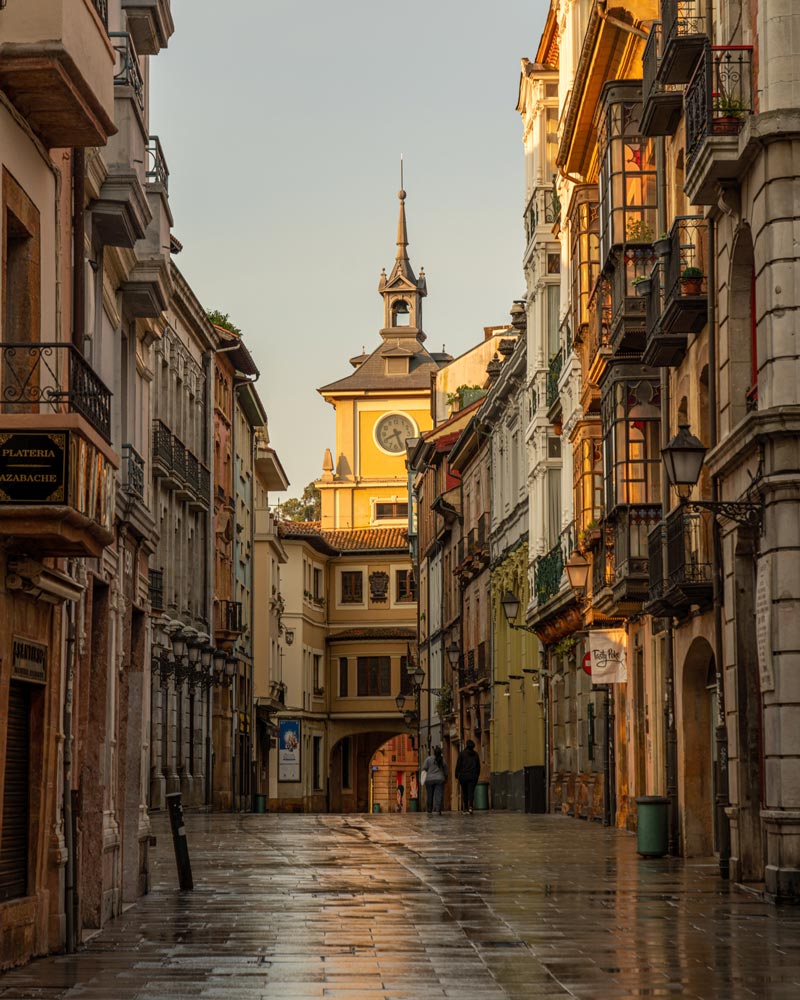 After getting your fill, you can hit the sights of this spotless city. From the fine art in the Museo de Bellas Artes de Asturias to the archaeological museum, there's enough to entertain.
Oviedo is also known for its outside statues, of which there are many dotting the city. From busts and bums to notable figures, the sculptures provide something of a walking tour.
On the city limits – heading towards green mountains – you'll find some of Oviedo's World Heritage-listed sites. These pre-Romanesque churches are still standing proud, telling an over 1000-year-old story. If you want to escape to the beach, that's easily done, with the coastal city of Gijón a short hop away. Oviedo is a pretty and peaceful city break – although you'll want to keep an ear out for the Gaita Asturiana. On the weekends, walking bands playing this local type of bagpipe often add a soundtrack to the city.

Read more:
How to spend a weekend in Oviedo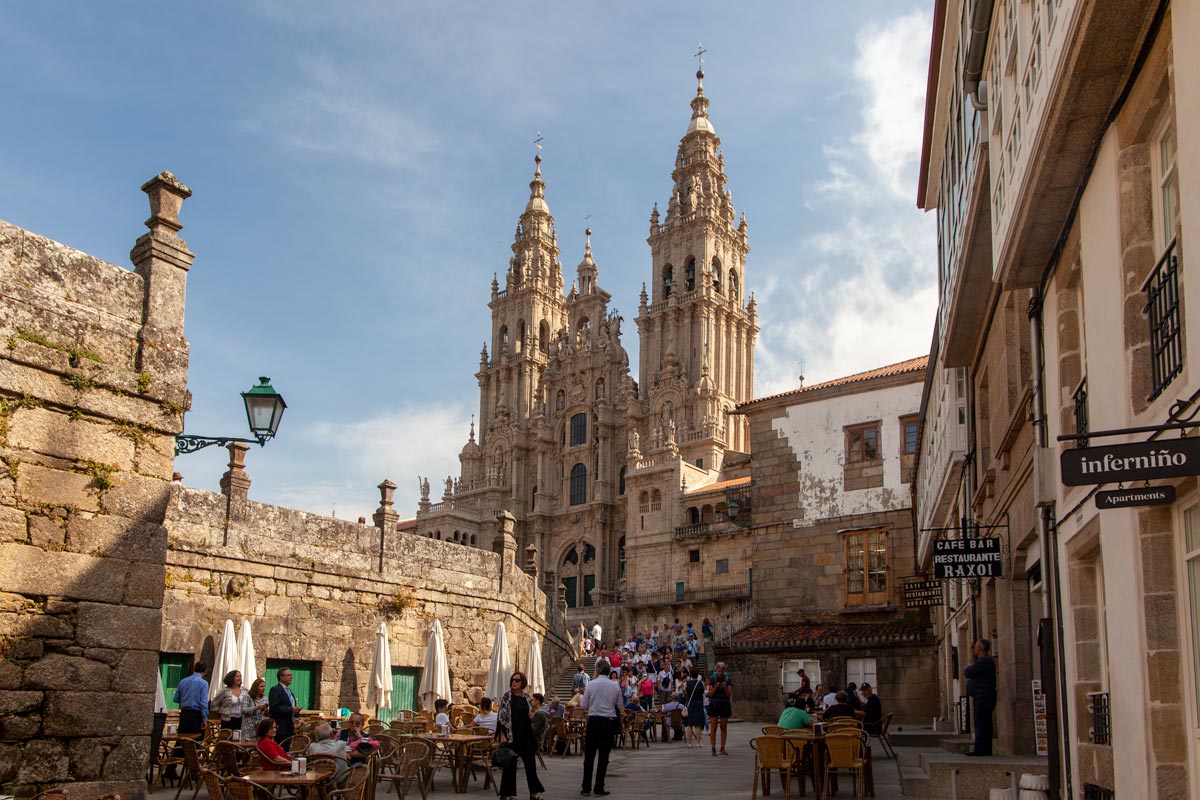 Santiago de Compostela
For a hallowed end to a long pilgrimage
Where and when? Santiago de Compostela is in the northern region of Galicia, renowned for its rains outside of summer.
For more than 1000 years, weary feet which have followed the Camino de Santiago have found their exhausted finale here. Serving as the final point on the pilgrimage, Santiago de Compostela has become famous worldwide. For that reason, it is often considered one of the most important cities in Spain.
In recent years, however, the Camino has seen a new-found appreciation. No longer is the route traversed only by those wishing to pay respects to Saint James the Apostle, but it has also been commandeered by non-religious walkers seeking calming scenery and space for thoughts. This, and the city's 100,000-strong population, ensures it isn't all about the cathedral as a city break.
Still, the opulent and iconic building is undoubtedly Santiago's crown jewel. Inside is as impressive as the facade, thanks to the museum, crypt and climbable tower. Just expect there to be plenty of people, and don't forget to secure tickets in advance (entry to just the cathedral is free).
Away from the hoards of hikers, you'll find a relaxed mix of craft beer bars and Galician restaurants. Pulpo a la Gallega (boiled octopus) is a staple, and the almond-based Tarta de Santiago makes for a decent dessert. There's also a handful of museums – both sacred and art-focused – and plenty of photogenic corners in the Medieval core. Sure, it's not somewhere you come for a party. But, even if you're not paying your respects, you'll find a pleasant place, perfect as a base to explore Galicia's lush lands.
Read more:
Northern Spain itinerary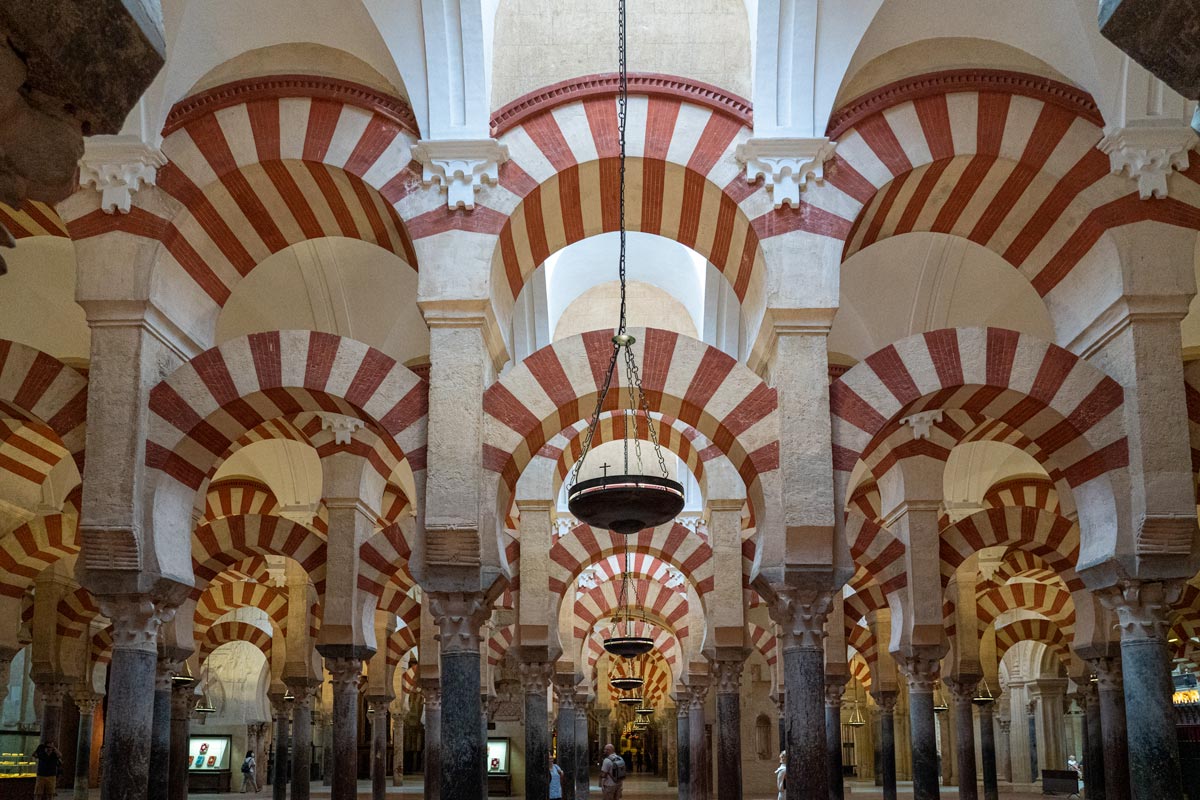 Córdoba
For a triple-hit of UNESCO World Heritage Sites
Where and when? Córdoba is one of the best cities in Spain to visit during spring or autumn. It's notorious as one of the hottest cities on the peninsula, and summer is simply not pleasant for exploring in the mid-day sun.
Córdoba, not even the first or second city of Andalusia, manages to boast an impressive resume. The city was home to no less than four UNESCO listings – quite an achievement for somewhere that isn't on every must-visit Europe list. Sadly for tally counters, UNESCO recently bundled two together, technically reducing the count back to three.
It's not only the titles that impress, though. No, it's also the sun-bleached atmosphere, the delicious cold soups (Salmorejo), and the architecture, which looks magnificent from all angles. There's also an air of slumber that you can enjoy outside the core, while late-night antics are also easily hunted out.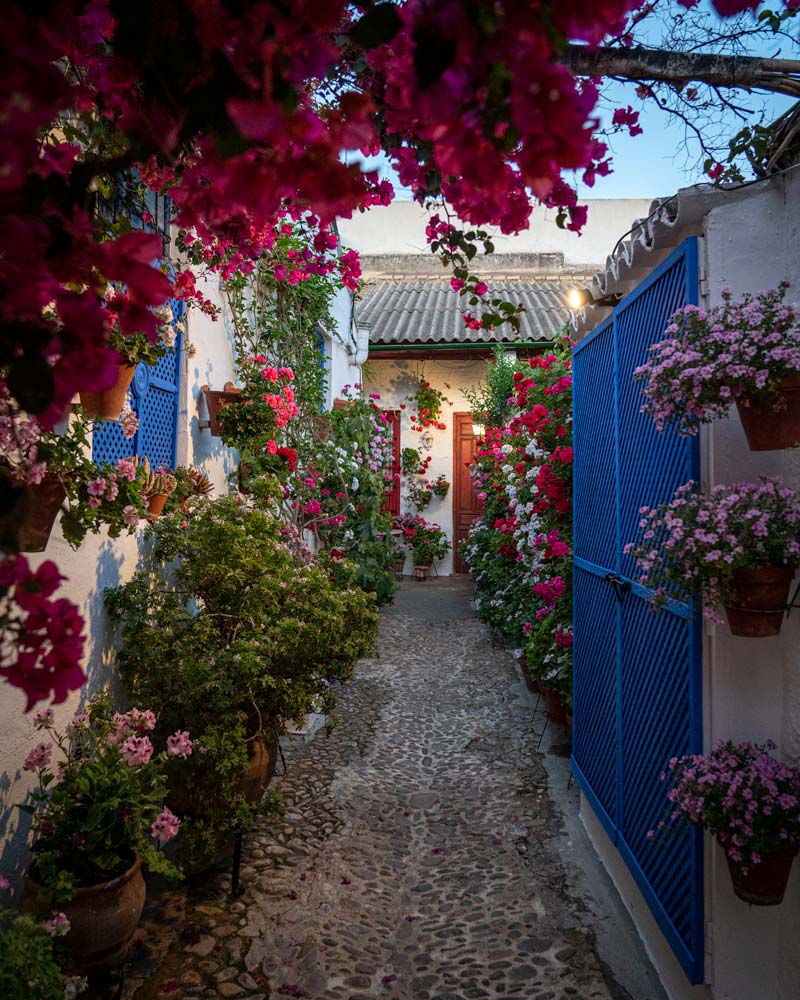 But, back to those heritage listings. First up, we have the Mosque-Cathedral, one of Spain's best monuments. Originally constructed in the mid-8th century as a mosque, it was spared the fate of many Islamic buildings in Spain. Following the Christian re-conquest, it was instead converted into a cathedral in the 13th century.
This preservation has created one of the world's most unique – and most significant – houses of worship. Arched pillars divide the space into isles; marble plays a starring role, and a towering belfry has replaced the old minaret.
The second designation went to the Historical Quarter, which has now been rolled in with the Mosque-Cathedral. The third is the Caliphate City of Medina Azahara, on the city's fringes. An impressive archaeological site, here you'll find the remains of a nearly-forgotten city dating back to the Umayyad times. It's a remarkable splendour due to its advanced development for the 10th century, but if you only have one day in Cordoba, it might be a rush to see the Calipate City, and instead better to focus your time on the Old Town. I've expanded on the fourth accolade for the Festival of the Patios in my Spain hidden gems article. But really, enough said already – Cordoba is a winner.

Read more:
Underrated cities in Europe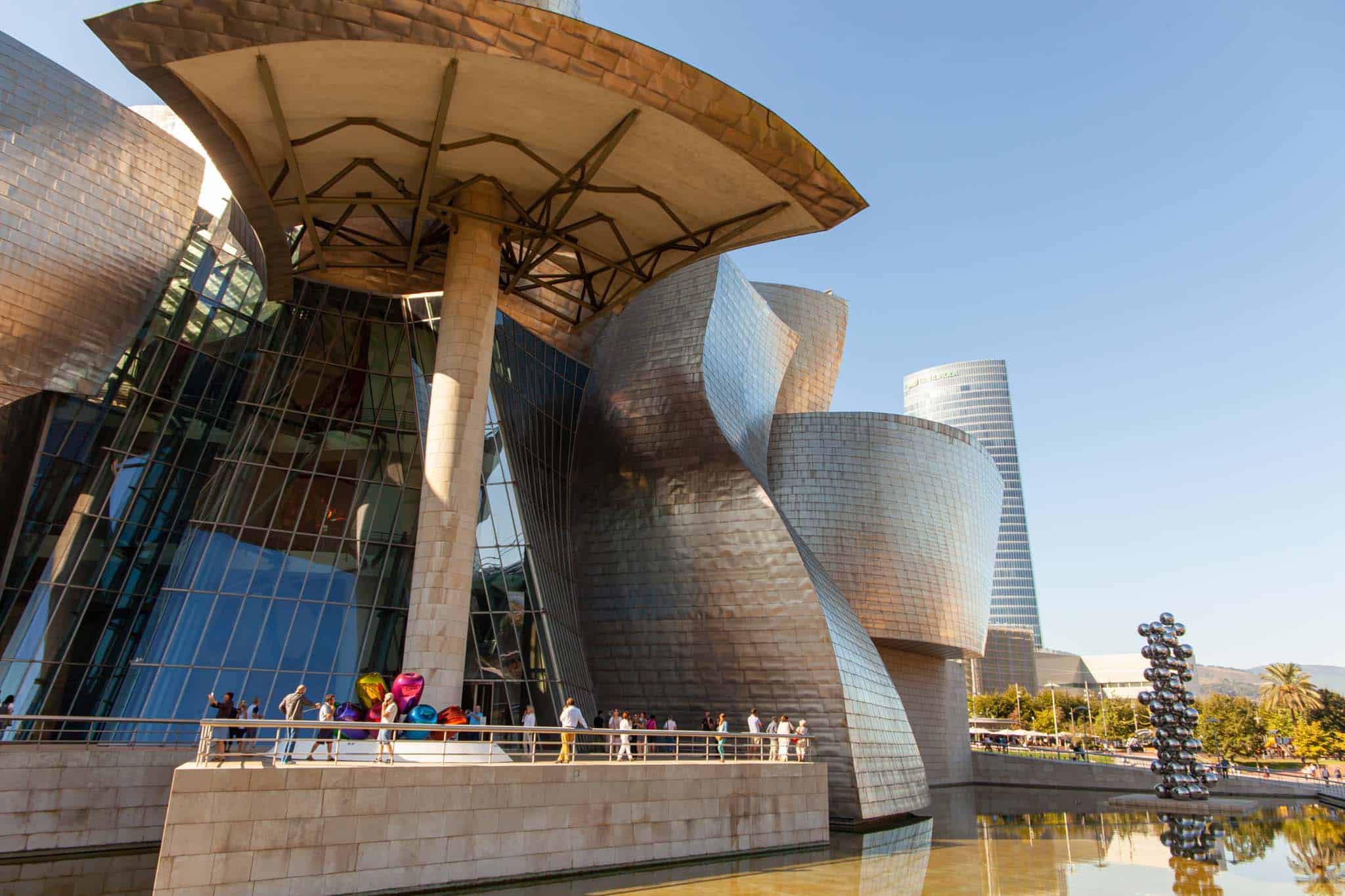 Bilbao
For Basque culture, cuisine, and modern art
Where and when? Bilbao is a great city break year-round. However, if you plan to hit up the beaches nearby, late spring to early autumn is the best choice.
Having shaken off its slightly rough-around-the-edges industrial past – and instead, embraced it as a UNESCO City of Design – Bilbao has become a beloved Spain city break in the past decades.
Much of that change can be accredited to the Guggenheim Museum. While the impressive and futuristic design transformed the cityscape, the modern and contemporary art collections inside pushed Bilbao forward. Twenty-five years after the first exhibition, the city has forever changed, becoming something of a cultural hub.
This new lease of life has been more than capitalised on, with a flurry of cultural offerings. Now, Bilbao is often celebrated in journals and research for its more equal society. Thankfully, however, it retains its Basque (and old-Bilbao) soul.
Like neighbouring San Sebastian, the dining scene here is excellent. The region's signature tapas, pintxos, are a go-to, and fine-dining and trendy bars are now aplenty. You'll also find more affordable options here than in the culinary-famed sister city.
Start your day rambling the river and admiring Guggenheim's futuristic architecture. Slip into the Ribera market for a bite, then delve into Azkuna Zentroa's cultural programme. Amble amongst the alleys of the Casco Viejo (Medieval Quarter). Then, wrap up the day feasting on Basque specialities. Cod, fish stews and Txakoli, the local sparkling wine, are always a good idea. Settle in for a feast; this is one of the top cities in Spain for quality and fairly-priced grub.

Read more:
One week in Spain itineraries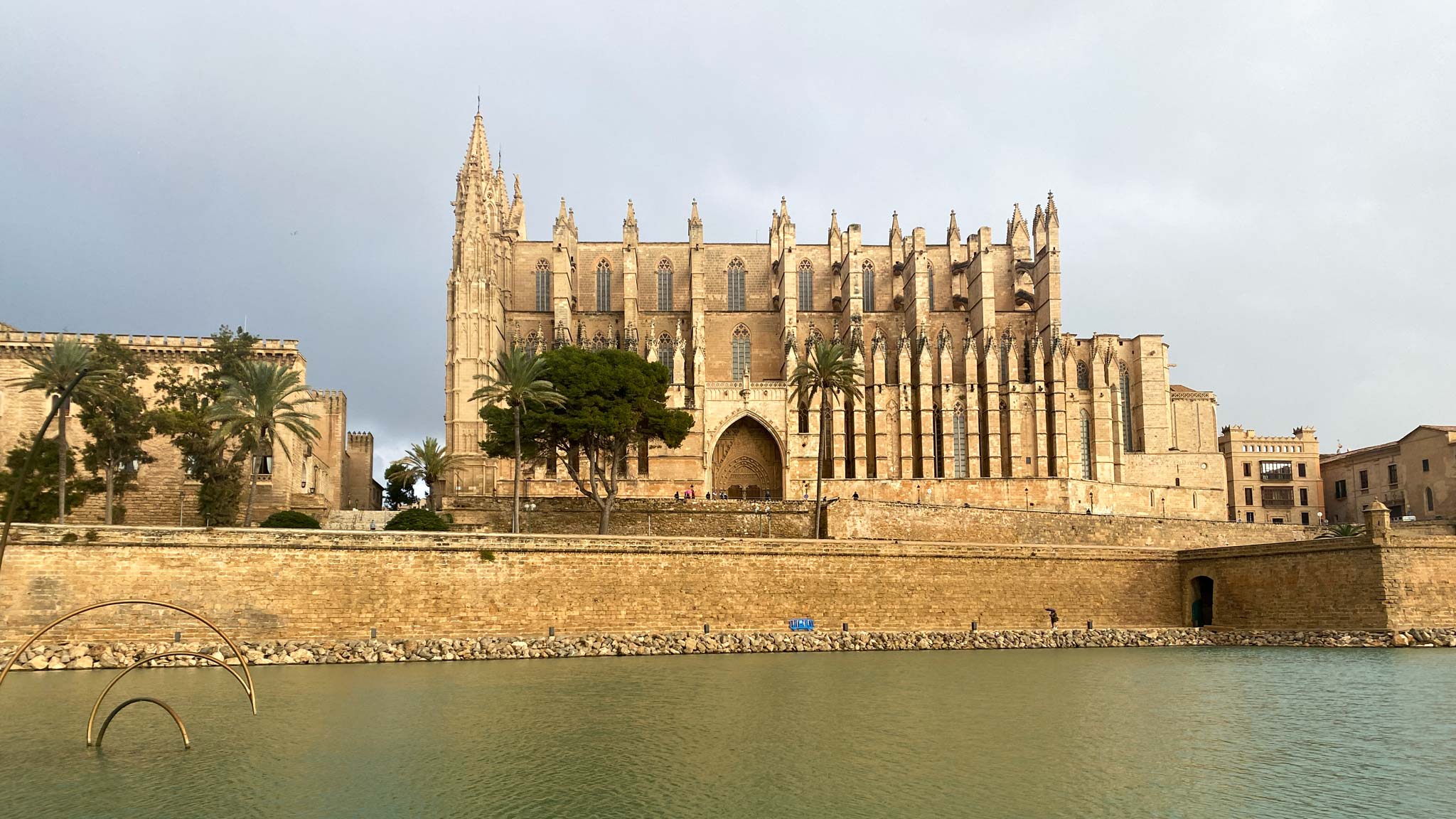 Palma de Mallorca
For an island break with both culture and coasts
Where and when? Spring through Autumn are great times to visit the island. As Palma is a large city and doesn't close during the winter like resort towns, it's also a good winter sun spot.
Palma, the capital of Mallorca, is often overlooked as one of Spain's best cities to visit. It's understandable; the Balearic Islands are better known for beaches than city breaks.
Yet, Palma de Mallorca provides the best of both worlds. There's enough culture and cosmopolitan chic away from the sands, while the Mediterranean waters are always there when you fancy a dip. It might be one of the best cities in Spain for a summer holiday, but it can also be a standalone city break.
There's a compelling dining scene and first-class nightlife. Unlike popular Magaluf further along the coast, the city has mainly swayed away from revelry. Instead, Palma's mixologists and chefs have concentrated on cocktail bars and culinary creativity.
Then you have the main course: the heritage and culture lining the web of streets in the oldest part of the city. Most impressive is Palma Cathedral, which towers above the town. The religious masterpiece, well-endowed with Gothic grandeur, took nearly 400 years to construct. Other notable sights include the Royal Palace and the intriguingly round Castell de Bellver. Art is also well represented in Mallorca, especially the works of Balearic creatives. The best collections are on display at Es Baluard and Fundació Miró.

Read more:
Palma city guide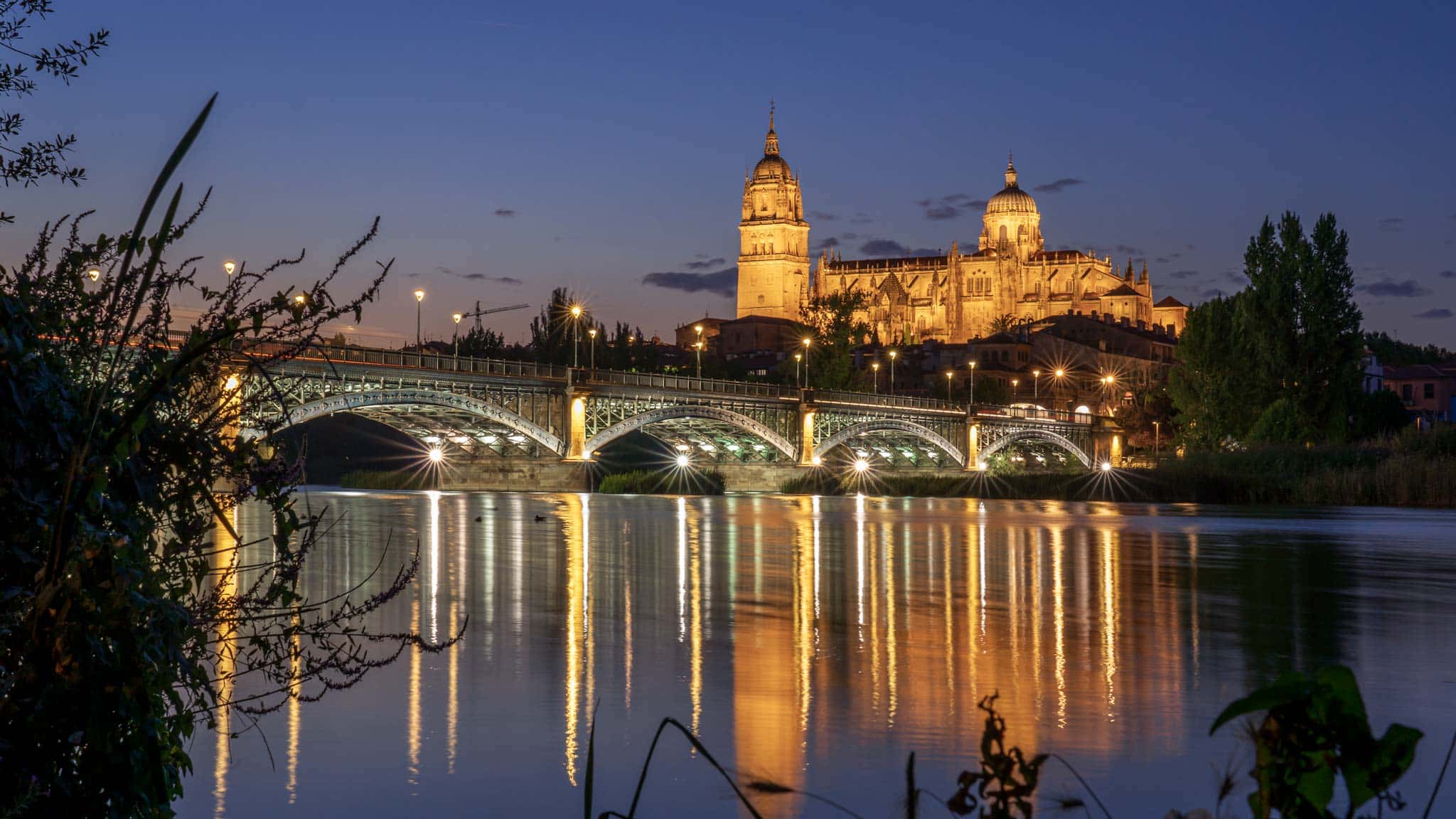 Salamanca
For a student-heavy party with plenty of Art Deco
Where and when? Situated in Castile and León, Salamanca is reached from Madrid in less than two hours by high-speed train. Come in the term time to witness the city most alive.
Home to one of the oldest universities in the world – the fourth by opening date in Europe – Salamanca wears its historic importance with understated pride.
Strolling these illustrious streets, flanked by the city's signature warm-sandstone buildings, a sense of wisdom will consume you. From the red calligraphy that decorates the grand buildings to the greenery and parks along the river, taking it all in is a simple joy.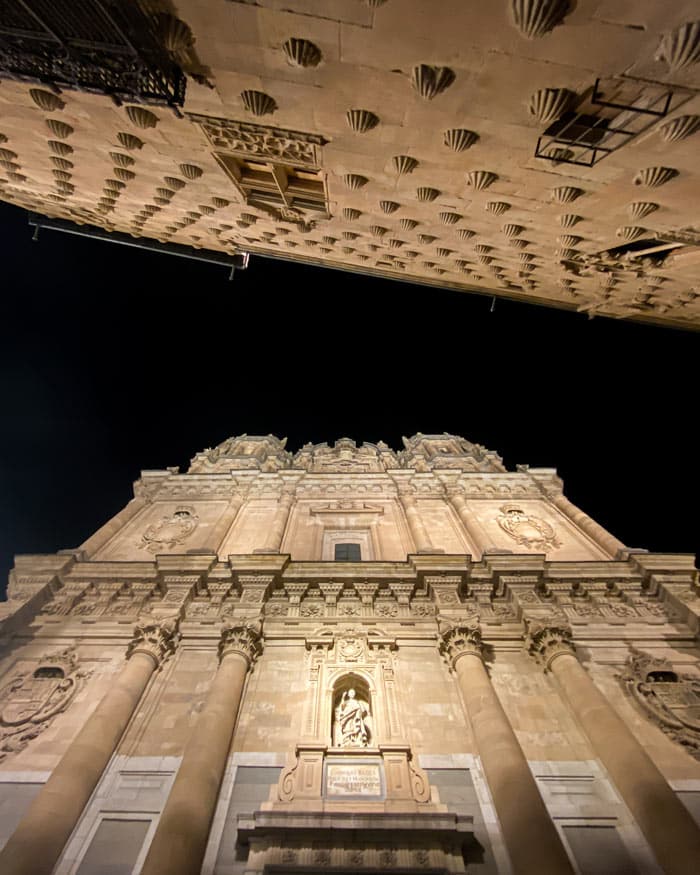 At the heart of it all is the vast and vibrant Baroque Plaza Mayor, celebrated as one of Spain's most impressive. At night, things really come alive. Tables spill out from candlelit restaurants, dinner can be enjoyed with views from the upper levels, and children play in the centre.
By day, there's enough to entertain. Whether you're touring the two cathedrals, venturing inside the university, or marvelling at the Casa de las Conchas – uniquely decorated with shell shapes – architecture is a common theme. Of the city's museums, Casa Lis is my favourite. Housing an exciting array of Art Deco works behind its stained glass facade, it's a treat.
Somehow, Salamanca remains less visited than many of Spain's more famous cities. And that, if you ask me, is hard to fathom.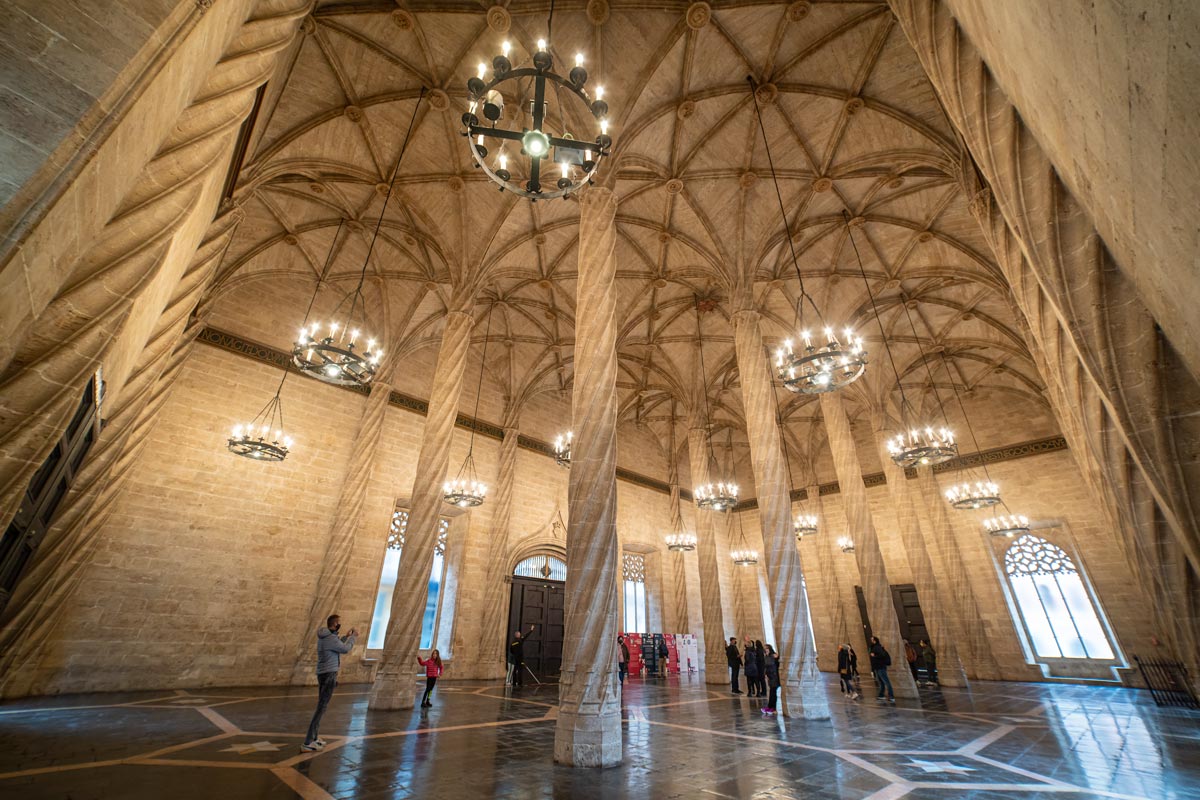 Valencia
For a medley of the futuristic, traditional, contemporary and classic
Where and when? With a mainly warm climate and plenty to do on rainy days, Valencia is one of the best cities in Spain year-round.
Spain's third-largest city has plenty to offer, but there are three main reasons to visit. Firstly, Paella, the region's infamous dish. No trip is complete without a mandatory heaped skillet of saffron-seasoned rice, but finding the best Paella in Valencia isn't always easy, as many tourist-focused restaurants offer poorly flavoured imitations. Your best bet is to hunt out a local place that only serves the dish at lunch (when it's traditionally eaten), as then you'll likely get a much fresher and flavoursome serving. If you want to learn more about the dish's roots and recipes, you could even take a Paella cooking class.
Secondly, there's Valencia's Old Town, where you'll find medieval Spain as you know it. Petty plazas provide perfect people-watching. A plethora of panorama-boasting towers promise photogenic angles, while plenty of religious architecture completes the picture. Highlights include the 13th-century Cathedral and the Art Nouveau Central Market.
Valencia's most famous storied sight, though, is the La Lonja de la Seda (The Silk Exchange). The grand UNESCO-listed building tells of a time when Valencia was an international powerhouse in the silk trade. Admire the impressive webbed-ceiling hall, stroll the orange-scented courtyard, and climb the tower.
Thirdly, you have the city's forward-thinking side, the Ciudad de las Artes y las Ciencias. Home to museums, a cinema, contemporary gardens and an aquarium, the complex focuses on the arts and science. Even without venturing inside an exhibit, the modern architecture is sure to impress. Bring your camera; Valencia looks good from all angles.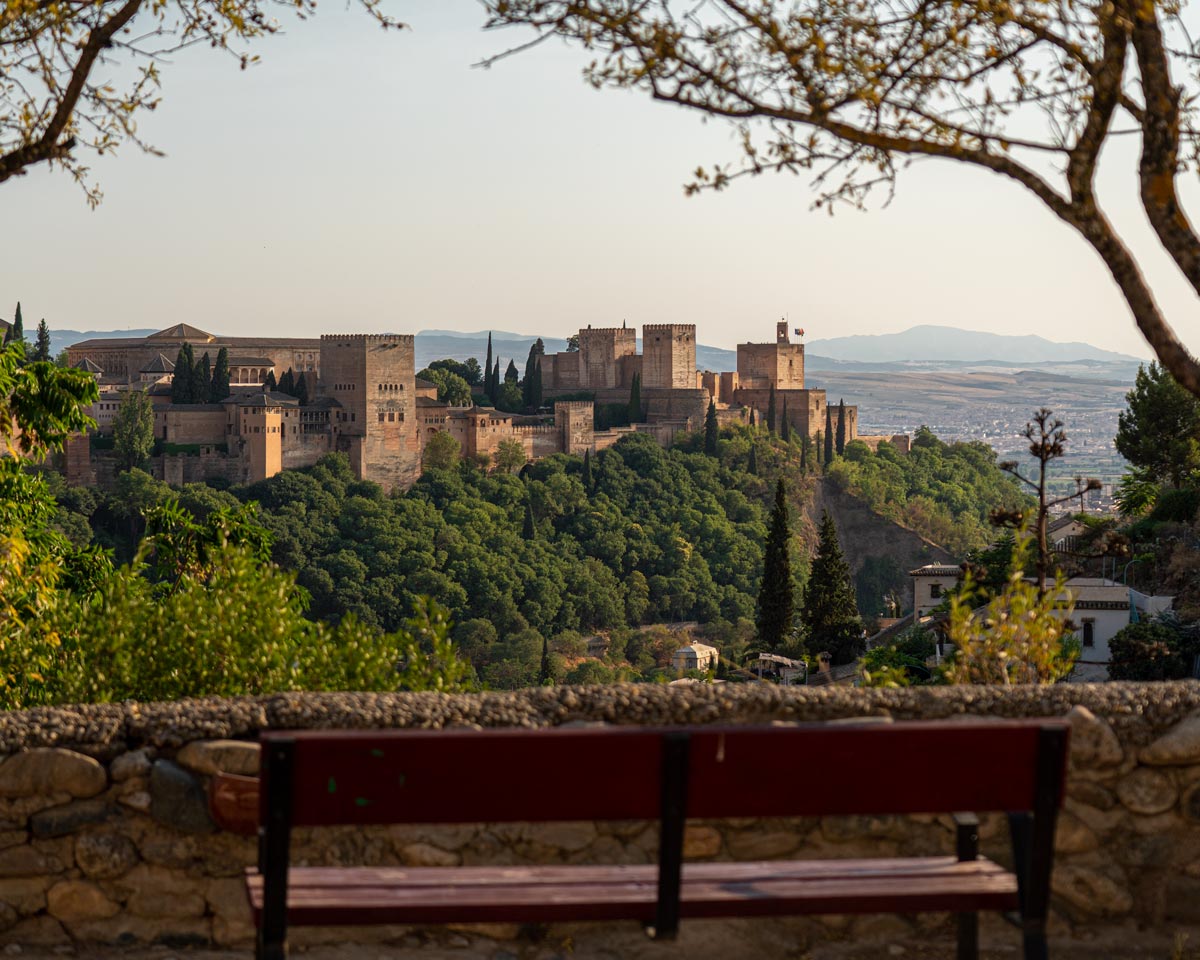 Granada
For the never-ending tapas and the incredible Alhambra
Where and when? Granada is one of the best places to visit in Spain outside of summer. In the hottest months of the year, it's simply too hot to be sightseeing all day. Winter, however, can be pretty chilly – though it's a perfect time if you also want to ski in the Serra Nevada.
Overflowing tables of tapas, sun-drenched days and often snow-capped mountains, one of the most impressive monuments of Islamic architecture in Spain – or indeed the world – and an atmosphere that's both laid-back and spirited. Yes, Granada is hands down one of Spain's best cities; no two ways about it.
Having spent a few months living in Granada to learn Spanish, it's one of the Spanish cities I'm most familiar with. Still, even after that extended period, a day doesn't go by where I don't yearn to admire The Alhambra from afar again.
For most visitors, it's this magnificent 13th-century fortress from the days of Moorish rule that draws them to Granada, sometimes just as a day trip from Seville. But I promise you this: only an afternoon here will never be enough.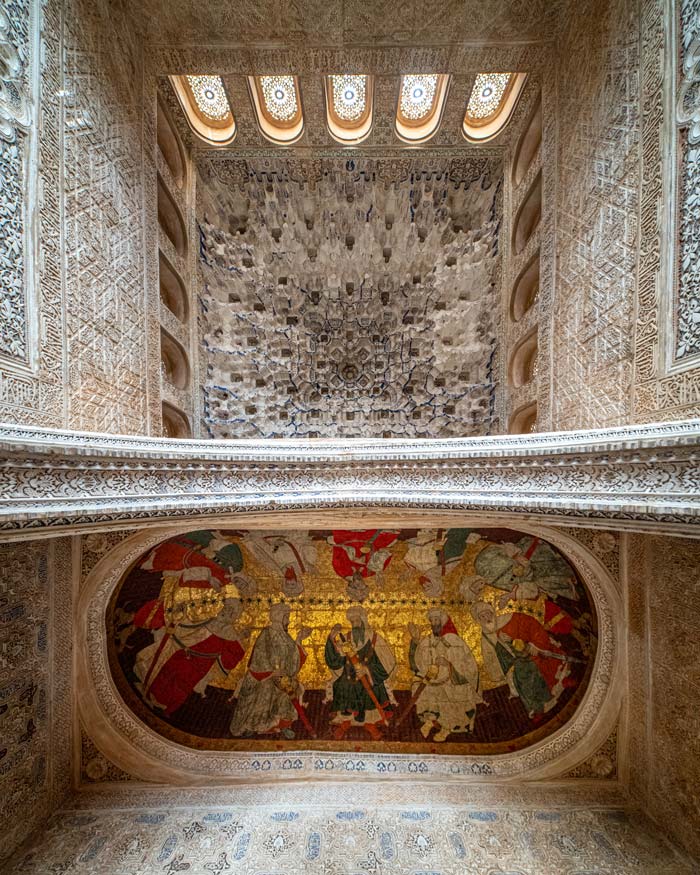 Even if you're only coming for The Alhambra, a magnificent medley of ornate Islamic architecture, courtyards, and decorated walls, allowing an hour or two to tour the interior will never do it justice. To appreciate Granada, and indeed The Alhambra, you need to allow yourself time.
Time to explore every corner, from the palaces to Generalife. Time to slowly mooch around the extensive gardens. Time to find all the best viewpoints of the building from afar. Time to soak up the golden-hour energy of this magical city. And time to devour every last morsel of tapas put in front of you.
You see, in Granada, Tapas is an age-old tradition. Unlike some other cities in Spain, where menus and prices are presented, here it comes as it was initially intended – free and as an accompaniment to your tipple of choice. Some nights, I could just order beers, and even before that late-night dinner time rolled around – after 9 pm is standard here – I'd be stuffed.
Other city highlights include the Cathedral, the Hammam, the old gipsy neighbourhood of Sacromonte, and, of course, flamenco.
If you're heading to The Alhambra, book tickets in advance. If you don't get them before they sell out, look to book a tour, as they often have a few pre-purchased ticket spaces left.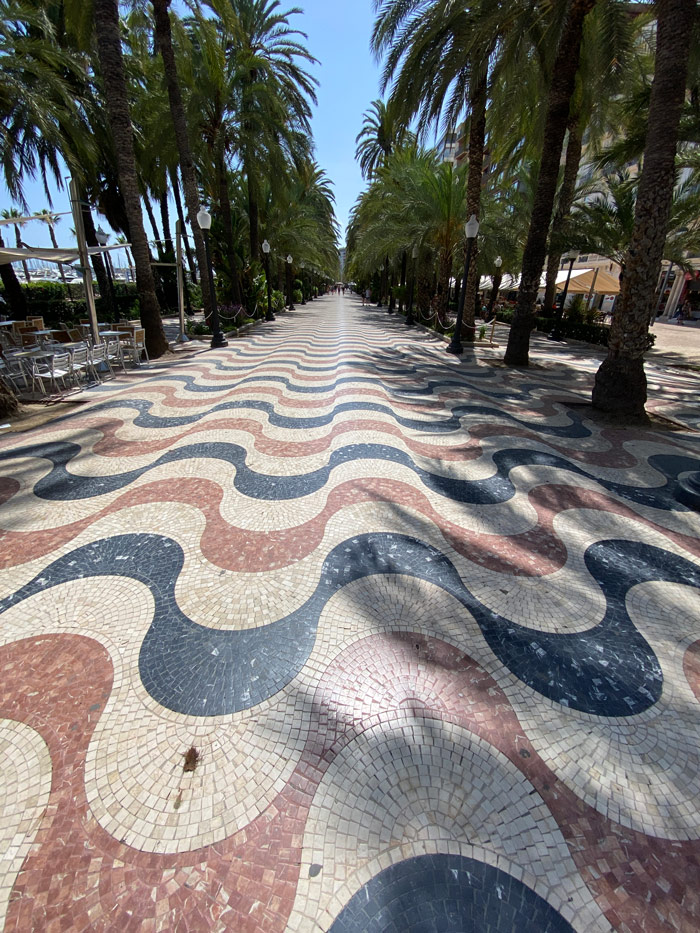 Alicante
For a sun-drenched beach escape with a side of history, culture and rice
Where and when? Located in the Valencian Community, Alicante is a wonderful beach escape with mild temperatures year-round. If you want to avoid the crowds and still have nice beach weather, April and October are good times to visit.
Alicante is somehow one of the most popular cities in Spain with Brits while also being criminally overlooked, partly due to the famous resort destination of Benidorm being just 30 minutes away. But unlike its purpose-built tourism brother to the north, Alicante's history spans millennia. Phocaeans, Romans and the Moors have all left their marks on this prominent sea-facing city, helping place it firmly in Spain's history books.
This means that as well as having fantastic beaches such as Playa del Postiguet flanking the city – plus the plenty more inviting sands beyond – there's enough culture and history to keep you engaged, whether on a city break or beach holiday visit.
Soaring high above it all is Santa Bárbara Castle, which sits atop Mount Benacantil. With free entry, it's a no-brainer to make the climb to the medieval fortification. From here, panoramic views of the city and coast impress, as do the guided tours of the interior dungeons and royal halls. You'll also find one of Spain's best archaeological museums in Alicante, which houses a decent collection of local discoveries and (usually) an impressive temporary exhibition from further afield.
Of course, being in Spain, food is also a big deal, and Alicante is a city obsessed with rice. However, the city's signature arroces dishes shouldn't be confused with paella, even though the country's most famous culinary expert comes from the same community, albeit the capital city of Valencia. Instead, seek out Arroz Alicantino from backstreet restaurants far from the tourist-focused spots to ensure you're sampling the most local of recipes.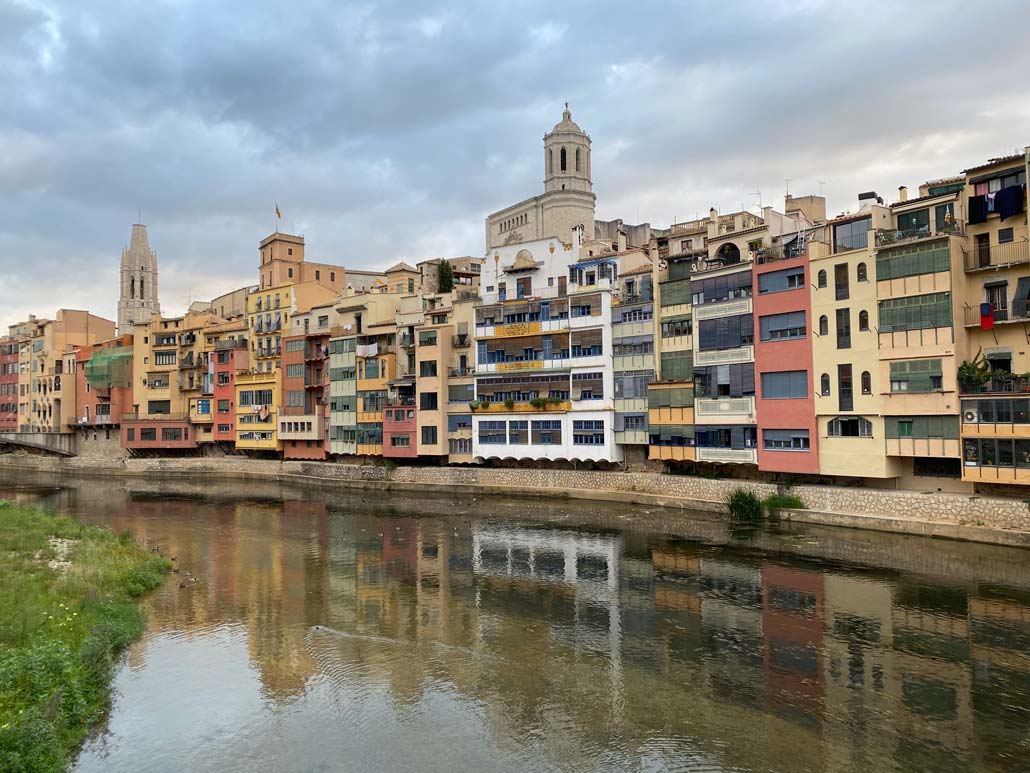 Girona
For a Barcelona side trip and Europe's best-preserved Jewish quarter
Where and when? North of Barcelona, Girona is a reliable year-round city break – although winter evenings can be a little chilly.
Girona is perhaps best known in the UK as an alternative Barcelona budget airport and a gateway to the beaches of the Costa Brava. If you're willing to give it more than a fleeting glance from the aeroplane window, though, you'll find an inviting medieval labyrinth and one of the most beautiful cities in Spain.
Taking centre stage in recent years as a Game of Thrones filming location, the storied streets of Catalonia's second city are the place to be. Walk atop the city's walls for impressive views. Marvel at the Arab Baths. And indulge your super-fan status on Girona Cathedral's stairs or a GOT walking tours.
While a modern urban sprawl envelops the historical centre, the Old Town will take you to bygone days. The Jewish Quarter – El Call – in particular, is of great importance. You'll find a genuinely Middle Ages atmosphere among these narrow streets, considered the best-preserved Jewish Quarter in Iberia.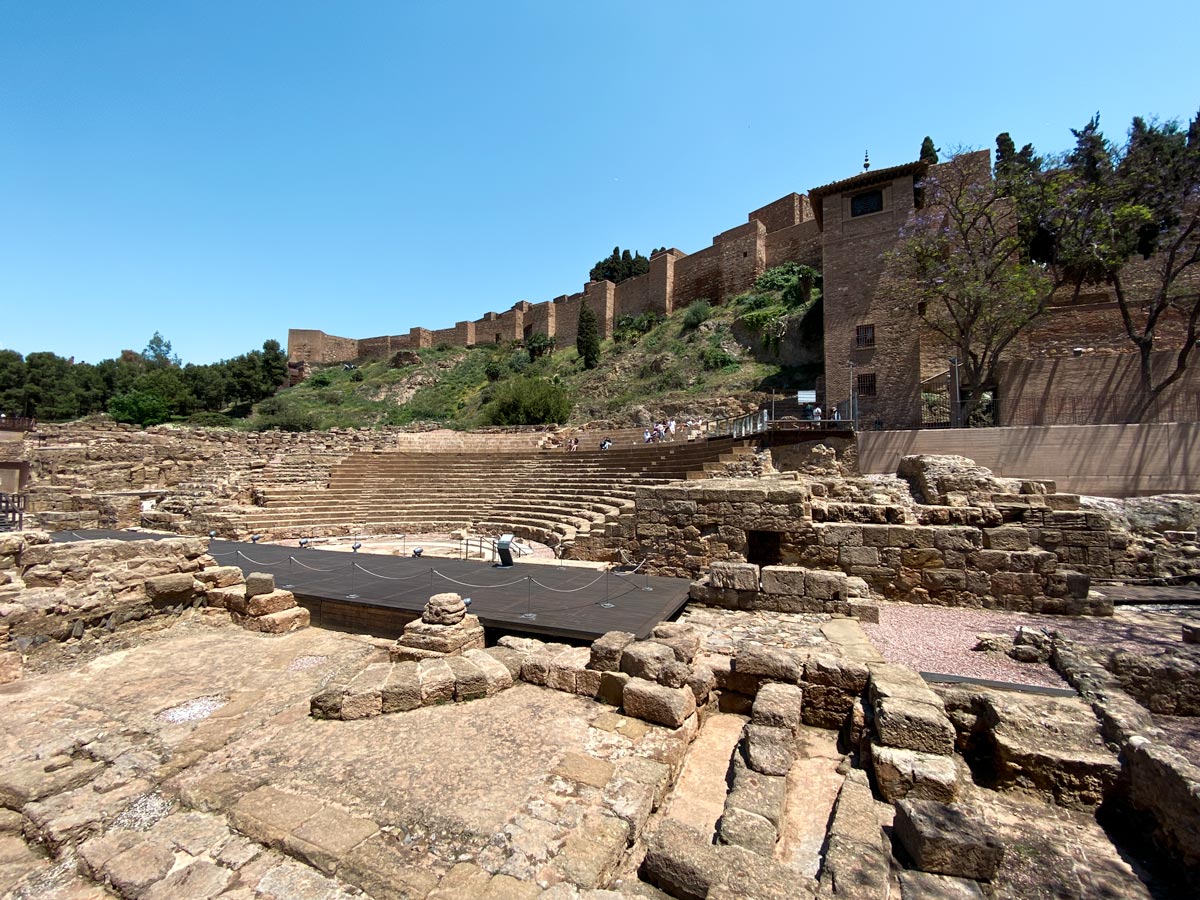 Málaga
For a coastal break with a cosmopolitan vibe
Where and when? On Spain's southern coast, Málaga is a scorcher in summer. That weather, though, ensures Málaga is one of the best places to visit in Spain year-round.
For many Brits, Málaga is a main gateway to the sun-kissed sands of the Costa del Sol. But, while making a beeline to the beach is never a bad idea, it's also worth spending some time in one of Spain's most alluring cities.
Cosmopolitan and cultural, Andalusia's second most populous city packs a punch. Whether you're wandering museums and galleries, admiring architecture from the Moorish rule, or chowing down on fresh seafood, you'll find the city's charm buried below the less-appealing skyline.
Historical highlights include the well-preserved Alcazaba of Malaga, a Moorish fortification complex fronted by a Roman theatre, and the solo-towered cathedral.
You'll also find more than 30 museums dotted across Malaga, with art and archaeology both represented. As the birthplace of Picasso, it's no surprise one of the city's leading galleries is dedicated to his works. Other notable spaces worth a peek at are the avant-garde collection in the Pompidou Centre and the Museo del Património Municipal. Inside the MUPAM, you'll discover Malaga's history, from the Phoenicians to the present.

Read more:
Spain's hidden gems
Barcelona
For flamboyant architecture, golden sands, and late-night parties
Where and when? Barcelona, on Spain's northeastern Catalan coastline, makes a solid year-round choice for a crowded city break. However, for slightly less intensity, come in winter. Save that summer beach holiday for elsewhere.
Barcelona needs no introduction; this is one of the world's most famous city breaks and the most visited of all the cities in Spain. Of course, Gaudí is very much one of the main reasons travellers firmly placed Barcelona on the map. Whether you're gawking at the La Sagrada Familia, admiring the whimsical facade of Casa Batlló, or strolling through colourful Park Güell, you're never far from one of his creative designs.
Still, he isn't the only person who has left a design mark on the city. With a Gothic Quarter dating back around 2,000 years dotted with elegant and imposing religious buildings and cute corners, and many more barrios (neighbourhoods) to explore, you'll never experience all of the city has to offer in just a weekend.
With plenty of sun-kissed days to lounge on the urban beach of Barceloneta, always a crowd to jostle through on the main thoroughfare, La Rambla, and a forever-evolving dining scene, you can see why travellers flock in their millions annually. In 2019, pre-pandemic, that number reached some 20 million tourists – so be prepared for the crowds.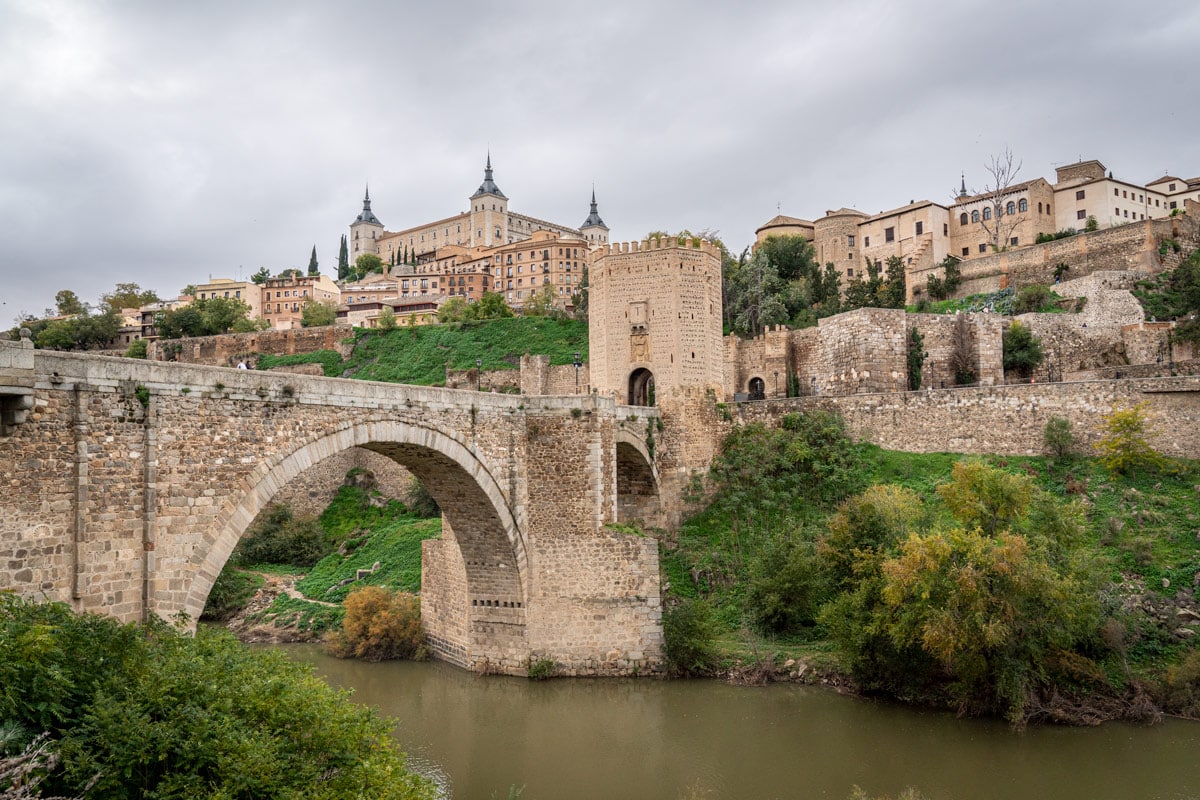 Toledo
For diving into Spain's history-defining cultural influences
Where and when? Toledo is around 30 minutes from Madrid by train, located in the region of Castilla-La Mancha. It's a popular year-round day trip destination.
Toledo is usually highlighted as one of the best cities to visit in Spain on a day trip from Madrid (I'd vote for Segovia) for a multitude of reasons: impressive architecture, numerous historical and cultural influences, and ease of access. That said, I find it a bit overwhelming due to the crowds, although the history, of course, makes battling the crowds worthwhile.
Still, if you're planning a visit, you should keep a few things in mind. Yes, it's an easy day trip, but staying overnight (and avoiding weekends) will help you see the city in its best light – if you come during the busiest days and times, you may need to join lines to enter attractions, especially if there are multiple tour groups. Secondly, know that train tickets to Toledo often sell out in advance, and the ALSA bus system doesn't necessarily work based on the time you purchased the ticket for but actually on a first-come, first-served basis.
Planning aside, once you do arrive, Toledo is certain to leave you in awe. No matter whether you enter via the mighty stone gateway of Puerta de Bisagra or cross the river on the Puente de Alcántara, there is no denying how magical Toledo's first impression is.
Known as the "City of the Three Cultures" due to the Jewish, Christian and Muslim influences that have shaped the city, there are plenty of monuments and museums to visit, so I'd advise you to be selective about what you want to see. The Sephardic Jewish history is particularly worth focusing on, and you should absolutely make time to visit one of the synagogues in the old judería. At the same time, some of the buildings are more impressive for the architecture than what is inside. For example, the hulking Alcázar hosts the Army Museum, which might not be to everyone's taste.
Other highlights include the Santa Iglesia Catedral, the Mezquita del Cristo de la Luz, and the Monasterio de San Juan de los Reyes. Don't leave before taking in the city from one of the many scenic viewpoints across the river – Mirador del Valle is usually considered the finest panorama.
Want to dive even deeper into this magnificent and star-studded country beyond Spain's most famous places? Discover my favourite secret Spain spots for more adventures slightly 'off the beaten path'.
https://www.danflyingsolo.com/wp-content/uploads/2023/03/Zaragoza-Spain-105.jpg
1366
2048
Daniel James Clarke
https://www.danflyingsolo.com/wp-content/uploads/2022/01/blogo-1w.png
Daniel James Clarke
2023-11-11 16:44:42
2023-11-25 19:12:39
20 Best Cities to Visit in Spain for Culture, Coast or Cuisine