How To Spend a Weekend in Copenhagen: Itinerary and Things To Do
This website uses affiliate links which may earn a commission at no additional cost to you. As an Amazon Associate I earn from qualifying purchases.
Updated: 19th November 2023
With its canal-crossed districts, countless cultural attractions, world-class museums, and abundance of contemporary architecture, Copenhagen has cemented its reputation as one of Europe's chicest city breaks. But with so many choices of things to do, see and experience, how should you spend your weekend in Copenhagen?
Having just returned from my third visit to the city, I've got some thoughts, and they might not align with all the 'best things to do in Copenhagen' lists — Tivoli and the Little Mermaid, for example, are not really worth your time, in my opinion. And given how pricey some of the city's attractions are (here are some budget tips for Copenhagen), you'll want to ensure you're getting the most out of your two days in Copenhagen.
With that in mind, here's how I would propose spending a weekend in Copenhagen, planned out as a two-day itinerary. If you're planning to enjoy a long weekend in the city, you'll also find some suggestions for more things to do in Copenhagen and nearby day trips to extend your visit.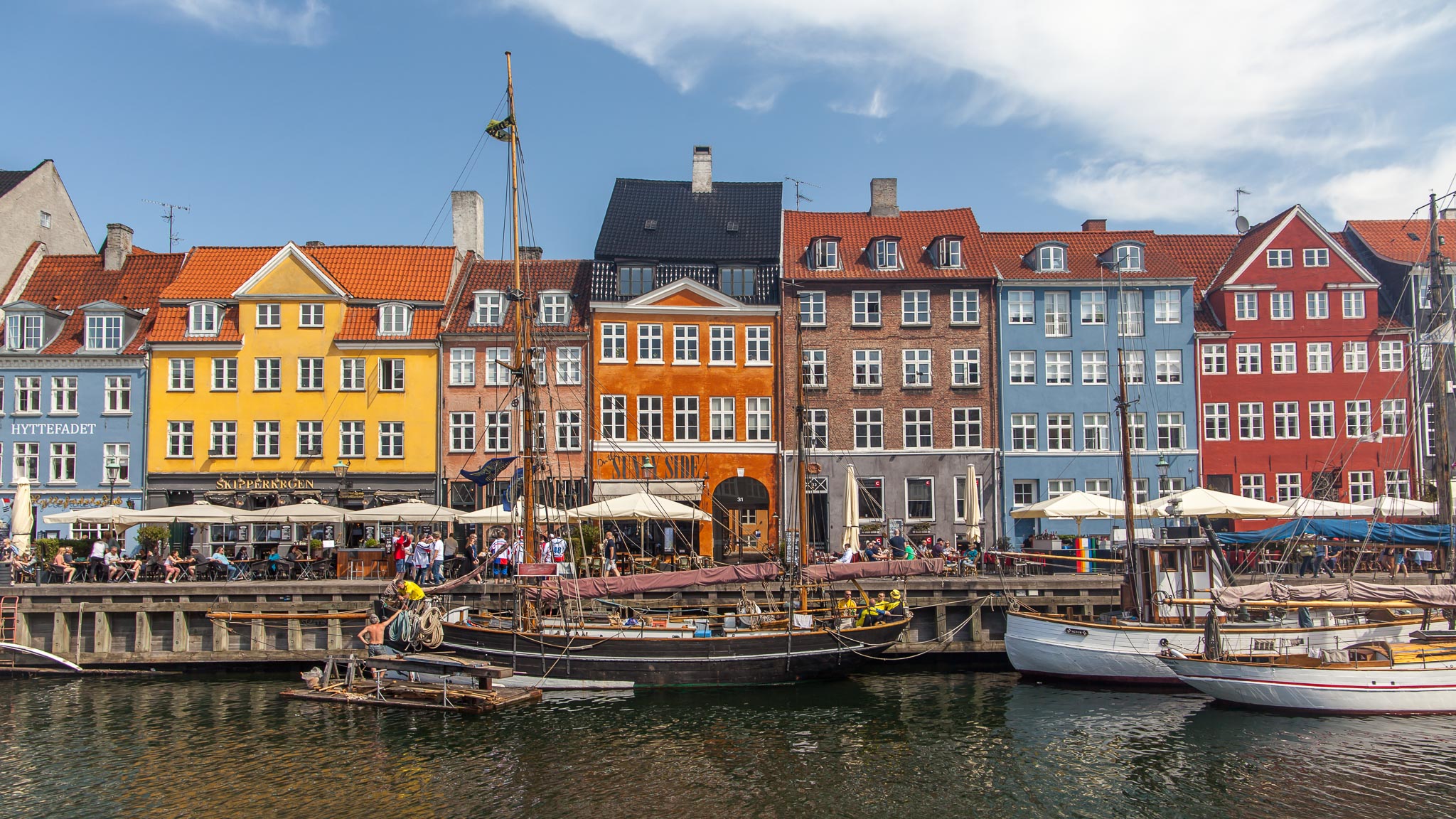 Things to do in Copenhagen: Your Weekend Guide
Arrival: Friday night
My suggestions for this weekend in Copenhagen itinerary are based on a Friday evening arrival and late Sunday departure and, therefore, align with the various attractions' opening hours; however, it's always best to check closing times or which days attractions might be shuttered — many museums are closed on Mondays.
Check-in: Where to stay in Copenhagen
Once you've landed and taken the fast and affordable train into the city, dump your bags at your hotel and head straight out. If you're still deciding where to stay in Copenhagen, here are a few suggestions.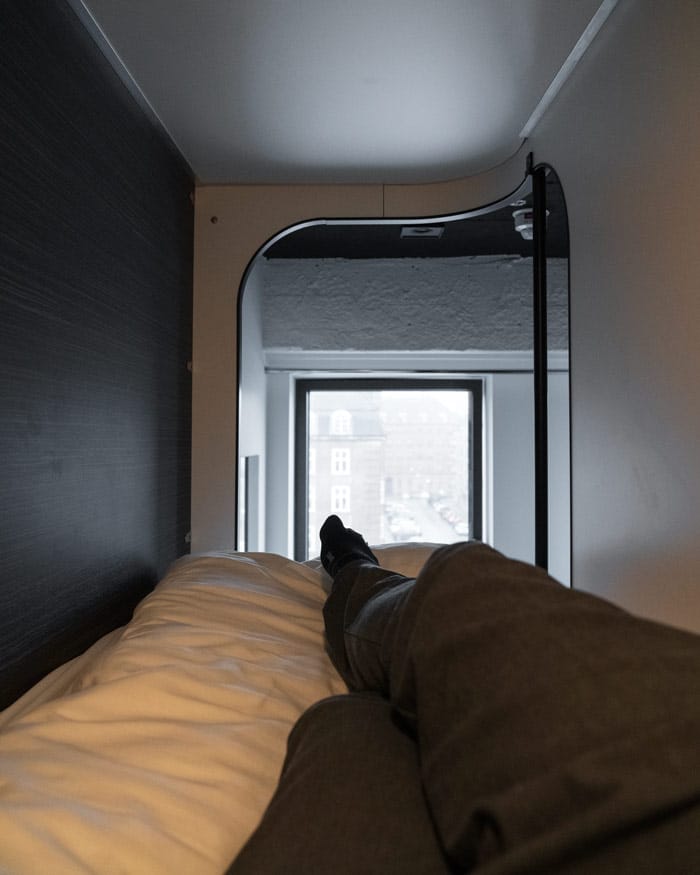 Affordable and atmospheric – Next House
On my most recent visit to Copenhagen, I stayed at Next House, one of many 'new generation' hotel-level-hostels that are cropping up across the city. The place is huge, meaning that it's suitable for all types of travellers: families, couples, or backpackers looking for an affordable stay. This is also evident in the room choices, as they have dorms (each with its own bathroom), bookable by bunk (pod style for a bit more privacy) or entirely if you want the room for private use. There are also private double rooms at very fair prices for Copenhagen. The rooftop terrace has a seasonal bar, there's a kitchen if you want to go self-catering, and a couple of bars that (unlike most in the city) won't break the bank.
But best of all, they have heaps of other spaces you can utilise: a restaurant which serves a decent buffet breakfast or evening pizza buffet, a football and gym area, and plenty of lounge space to relax. If you're a solo traveller, you can join one of the dinners specifically aimed at solos to meet others or join one of their guided tours. It might have those important hostel facilities, but overall, it feels much more like an atmospheric hotel.
Iconic splurge – ​​Nimb Hotel
While I would never consider coughing up the crazy prices for even a night at Nimes, those seeking an iconic Copenhagen experience and who have money to spare may want to splurge and sleep at the fairytale-looking Nimb Hotel located inside Tivoli Gardens. It's got all the luxury you'd expect, with a spa, rooftop pools and chic rooms, but is it worth the price? I'll let you decide.
Boutique pick – Bryggen Guldsmeden
Billed as an 'Urban Eco Resort', Bryggen Guldsmeden is not what you'd expect to find in Copenhagen's former industrial harbour. There's a gorgeous pool and courtyard, airy and trendy rooms, and plenty of colourful statements around this Bali-influenced boutique stay, especially ideal for a summer weekend visit to Copenhagen.
Friday night: Orientation walk and dinner
Start your Copenhagen itinerary with a stroll down Strøget, the city's main pedestrian thoroughfare to historic Nyhavn. This 17th-century colourful canal is at the heart of the city, and although touristy, you might want to grab a cocktail on one of the terraces here. However, you get the best views from the other side, and prices here are hiked, so to save some Krone, just enjoy the photo opportunities.
For dinner, I'd suggest continuing to the end of Nyhavn (where it joins the main canal, Hønsebroløbet) and crossing the Inderhavnsbroen bridge to the other side. There are two fantastic street food markets ideal for a quick and easy post-flight meal: Reffen (which is my favourite) and slightly more touristy Broens Gadekøkken. However, if you're visiting in winter, they will be closed — Broens is open for its ice rink instead — so then I'd recommend grabbing a bite at nearby LaLaLa for a warmer but still delicious alternative.
What to do in Copenhagen on day one (Saturday)
After eating breakfast at your hotel or grabbing a Kanelsnegle (cinnamon bun) on the go, start early to make the most of your weekend in Copenhagen.
When working out how to make the most of your Copenhagen itinerary and budget, you have two decisions. Firstly, is it worth getting the Copenhagen Card? This depends on how many attractions you plan to visit because they can quickly add up. Still, the card is only worthwhile if you're planning to see a few things, and the website has a helpful calculator to determine how beneficial the savings will be.
Secondly, deciding how you want to get around the city. While many people recommend hiring a bike 'like the locals do,' I honestly believe it's nicer to explore Copenhagen on foot, as you save cash, don't need to faff parking, and can go slower, which isn't always easy on a bike as locals are cycling from A to B in the dedicated lanes, not taking a scenic sightseeing tour. If you've opted to get the Copenhagen Card, you'll have public transport included anyway.
Morning: Museums and modern art
If you've only got two days in Copenhagen, you need to be selective about which museums to visit, as the city has an impressive list of over fifty art galleries and museums to choose from, and you don't want to spend your whole weekend inside. Head to one of the museums early on your first day (most open at 10 am) to try and get in before they get too busy.
If you're keen to learn more about the history and culture of Copenhagen and Denmark, opt to visit the National Museum of Denmark (Nationalmuseet) or the Museum of Copenhagen. However, I believe the best collections in Copenhagen are in the art museums, so I'd personally recommend choosing one of these. The NY Carlsberg Glyptotek will delight people with a penchant for sculptures. Across town, the Statens Museum for Kunst (SMK), the National Gallery of Denmark, has the best collection of Danish, Nordic and international masters and could keep you entertained for hours.
Another option is to take the train to the out-of-town Louisiana Museum of Modern Art, which is regarded as one of the best modern art museums in the world, both for its collection and the architecture which sits alongside the Øresund Sound. But, as impressive as it is, if you only have two days in Copenhagen, this side trip will eat into your day.
Lunch: Sample some smørrebrøds
Most of the major museums in Copenhagen have restaurants or cafes — the one at the SMK has a decent menu — and they often are competitively priced (for Copenhagen) compared to other options. That said, lunch is when you often find the best deals in Copenhagen, with fixed-price menus or all-you-can-eat buffets easier to come by, RizRaz being a good option for vegetarians. If you don't want anything too heavy, however, save some time and have a quick and easy smørrebrød, the Danish-style open sandwiches served on rye bread. Good options near the museums include Kanal-Caféen, close to the NY Carlsberg Glyptotek (Lillians is also highly recommended, but closed on weekends), or Under Uret near the SMK.
Afternoon: Canals, castles and 'cruises'
Fueled up and ready to continue, it's time to enjoy the afternoon light on a walk and perhaps even a boat ride along some of Copenhagen's best canal-hugging sights.
Start at Frederiksholms Kanal, which encircles Slotsholmen Island. Cross over one of the bridges and arrive at Christiansborg Palace. This is one of a few grand palaces you can visit in Copenhagen, so if you fancy it, head inside to see grand halls and art-adorned walls. However, I'd say to just walk through the courtyard, admire the exterior, and visit one of the older palaces, Amalienborg or Rosenborg, tomorrow instead.
On the other side of Frederiksholms Kanal, loop around the Det Kongelige Teater to admire its impressive facade (and perhaps query if any tickets are remaining for tonight's performance) before heading under the Stærekassen passage around the back; there is a wonderful mosaic ceiling hidden underneath. From here, you've returned to Nyhavn, allowing the chance to admire the colourful old buildings in the daylight.
At the end of Nyhavn, turn left and follow the water outside the much more modern Playhouse Theatre and admire the equally contemporary Opera House across the canal. A few moments away, you'll see some of Copenhagen's most impressive sights, the Amalienborg Castle and, just behind it, the Frederik's Church dome soaring.
The Amalienborg is still the royal family's official residence, and from the inner circular courtyard, you can see the four different palaces which form the complex. Regarded as one of the best things to do in Copenhagen, you can buy a ticket to enter and tour the Great Hall and see some of the Danish crown jewels. After the visit, continue in the same direction to Kastellet, a well-preserved fortress citadel. You can walk around the verdant bastions on either side of the moat, spot a rather photogenic windmill, and even walk inside the courtyard (open until 8 pm). Right by here is one of the most underwhelming famous attractions in the world, The Little Mermaid, so you might as well make your way through any crowds to have a look at this relatively small bronze statue.
To finish today's Copenhagen itinerary, you could take the Havnebussen (Harbour Bus) back down the canal to see the same route from a different perspective. Being part of the public transport system, it's a much cheaper alternative to some of the other canal cruises, but be aware the boats can get full, so you may need to wait. Board at the Nordre Toldbod stop (the last boat leaves around 8:20 pm) near the Kastellet and stay onboard until Bryggebroen. On arrival, you're about a 15-20 minute walk across the bridge from the Meatpacking District, a great place to eat dinner.
Dinner & Drinks: The Meatpacking District (Kødbyen)
Copenhagen's Kødbyen, also known as the Meatpacking District due to its former purpose, is one of the many parts of the city that have undergone a creative transformation. Now, it's one of Copenhagen's most trendy places, packed with excellent restaurants and craft beer breweries. You can choose from pretty much any cuisine you want here, but Fiskebaren is a solid, if pricey, pick if you fancy some first-class seafood. After eating, you can venture to one of the brew pubs for some equally expensive pints (this is Copenhagen, after all) or choose one of the cocktail bars instead.
What to do in Copenhagen on day two (Sunday)
If you're checking out today, stash your bags after breakfast (if you're in an Airbnb rather than a hotel, you can store them at the central station or search on a luggage storage travel app like Bounce) and make an early-ish start if you want to witness the changing of the guard ceremony.
Morning: Palaces and parks
If you didn't visit any of the palaces yesterday, then start today's Copenhagen itinerary at Kongens Have (The King's Garden/Rosenborg Garden). The oldest royal gardens in the country, this well-manicured space opens at 7 am, meaning you can have a walk around before entering the adjacent Rosenberg Palace when visiting commences at 10 am. The reason I suggest getting in early is the changing of the guard ceremony commences at 11:30 am. Dating back to the 17th century, Christian IV's castle is impressive. Inside, you'll have the chance to see crown jewels, opulent halls and bedrooms and learn more about the Danish monarchy.
An hour and a half should be a good amount of time to complete (a slightly rushed tour), but this will mean you can be outside when the changing of the guard procession starts. The Den Kongelige Livgarde (Royal Guard) depart their barracks at Rosenborg Castle and walk the streets to Amalienborg. As such, you can follow this impressive procession before seeing the grand finale around midday in Amalienborg's open courtyard. If the group is accompanied by a band and the flag is hoisted, it means the Queen is at home.
Afternoon: Christiana and contemporary architecture
After grabbing lunch at one of the nearby cafes, finish up your weekend in Copenhagen by seeing a very different side of the city in Freetown Christiania, a commune across the river which was established in a former military barracks by squatters in the 70s. However, in 2012, a formal agreement was made, leading to the residents purchasing the area.
Both times I've visited, I've had no problems inside Christiania and found it very safe, but you should be aware that this isn't just another neighbourhood of the city; it operates under its own rules. Reportedly, in recent years, there have been more problems and crime reported around the area, which is why the residents now are much stricter on enforcing their rules for visitors, such as no photography. If you're not that comfortable visiting alone (not advisable after dark) but still want to see inside this creative and free-spirtied community, locals offer guided tours on the weekend at 15:00 — hence suggesting it as an afternoon activity. No reservation is needed; just be sure to bring the tour fee (check on this website) in cash.
En route there or back, you might also want to visit some of Copenhagen's more contemporary contrasting architecture by calling in at the Opera House or Royal Library.
Evening: Departure or dinner
If you're not heading back to the airport to take your flight, be aware that many restaurants close on Sunday evenings, so you might want to plan and book ahead.
Things to do in Copenhagen with a third day (and day trip ideas)
If you're planning to spend a long weekend in Copenhagen (do check opening hours, as some museums close on Mondays, making Friday a better extension) or you want to swap out one of the activities above, here are a few other ideas of things to do in Copenhagen.
Visit more museums or palaces
Copenhagen has so many excellent museums and numerous palaces to visit that if you've invested in the Copenhagen Card, then you should get the most out of it by including a few more during a long weekend trip. As well as those mentioned on the first day of this Copenhagen itinerary, the Designmuseum, Danish Architecture Centre, and The Museum of Danish Resistance are worth a visit. For galleries and art-focused collections, consider the sculptures of Thorvaldsens and the contrast between contemporary art and grand old-world architecture at Kunsthal Charlottenborg. I've written more in-depth about the best museums in Copenhagen here.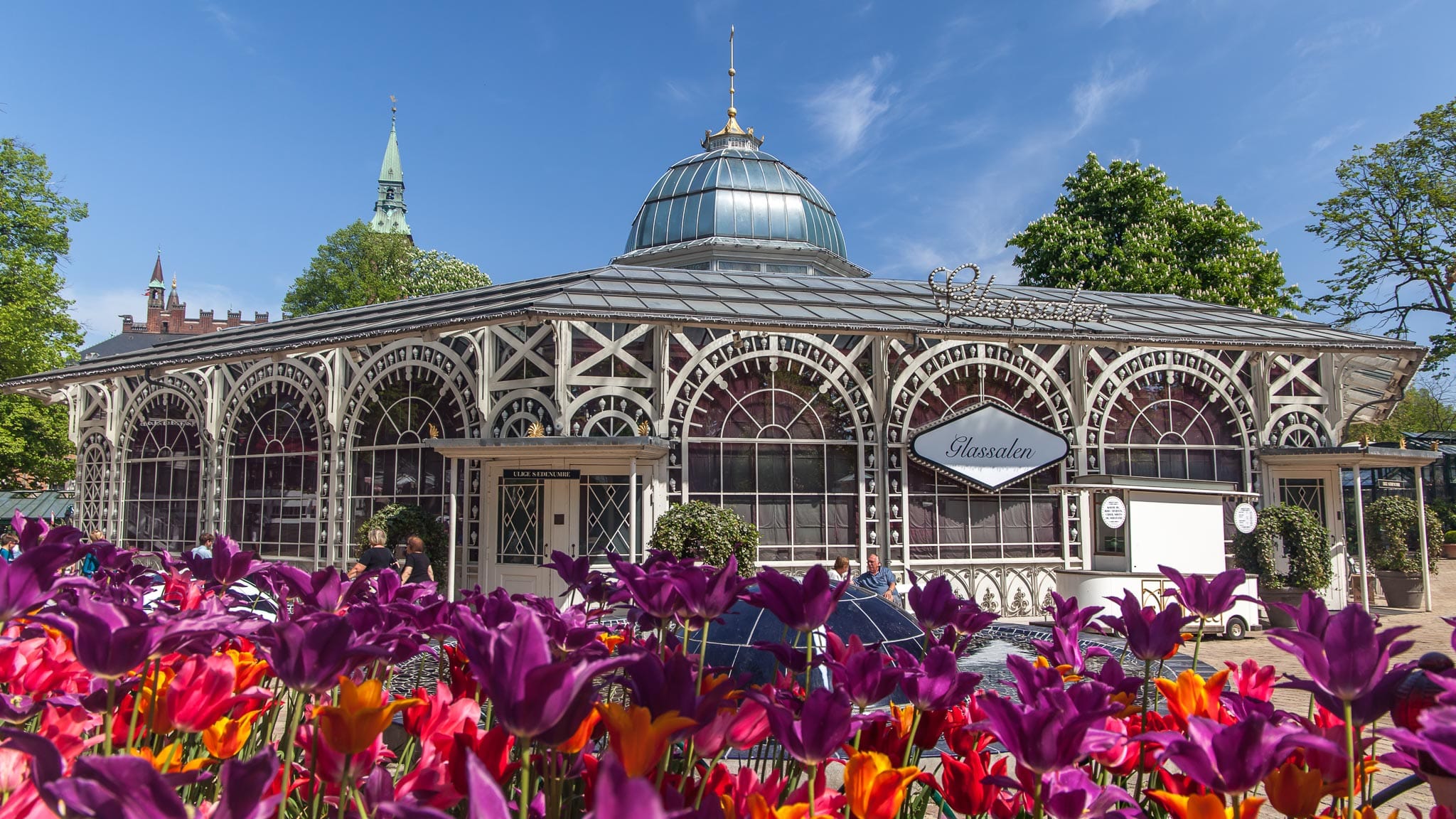 Tivoli Gardens
One of Copenhagen's most famous attractions is the historic Tivoli Gardens, a theme park amongst pretty gardens. With theatre shows, dining options (the Tivoli Food Court is actually free and open to all), various imported architecture styles, and some entertaining rides, it could be a good call. Personally, I think it's a bit overpriced and not really a 'must visit' unless you have a specific interest in the park, though special seasonal events can make it more worthwhile.
The Carlsberg Experience
You might have noticed a few museums and sights in Copenhagen come with the name Carlsberg, and it's because the brewery was founded here in Valby, Copenhagen. The Carlsberg Experience is located in the original brewery and will re-open in December 2023 after some renovation work. For those interested in one of the world's most famous beers, you can tour interactive experiences on a tour of the historical cellars or just enjoy a tasting.
Go to the Rundetaarn (Round Tower)
Getting to the top of the Rundetaarn involves circling a long ramp, but you'll get some pretty impressive views from this nearly 400-year-old landmark. Temporary exhibitions are held in some of the halls.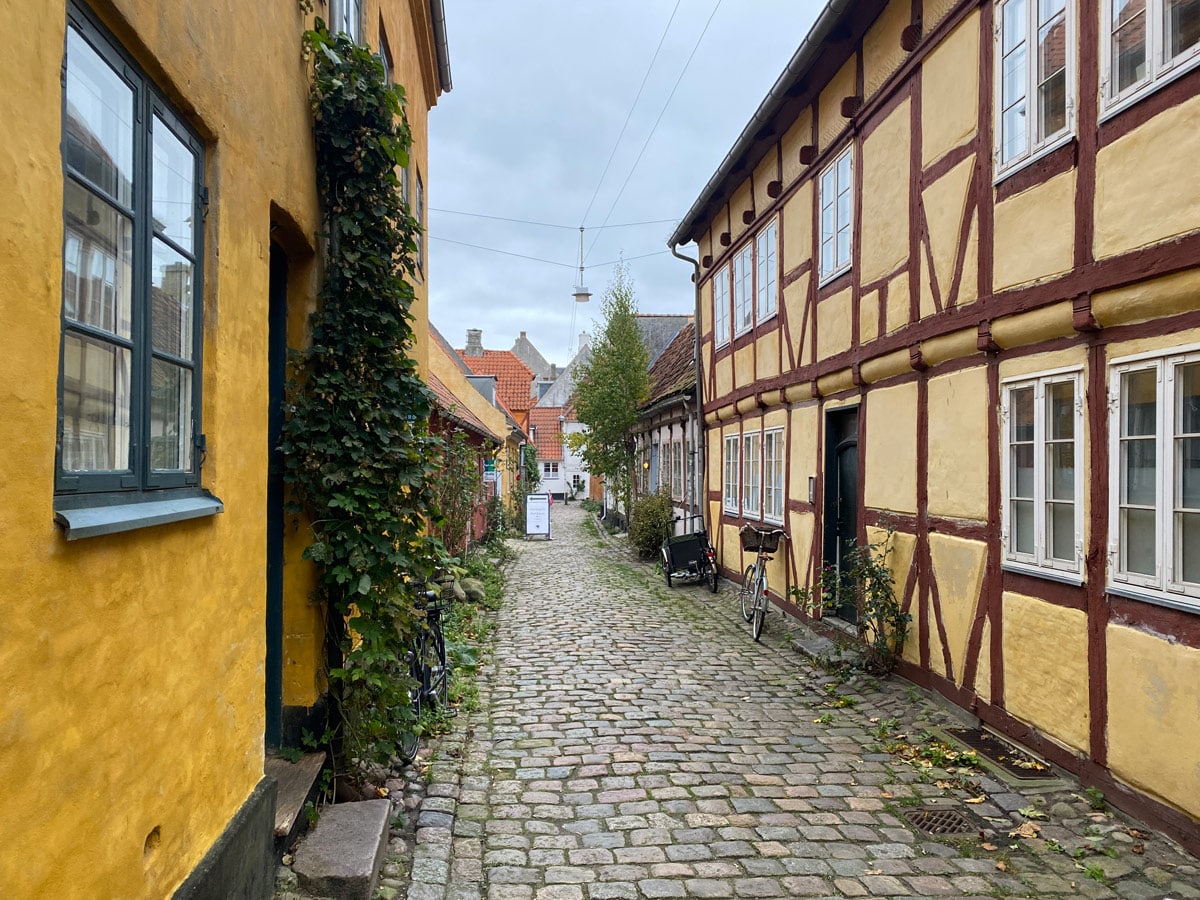 Combine the Louisiana Museum with Helsingor
Louisiana Museum of Modern Art, which is around 30 minutes from Copenhagen by train, then you could ride another 20 minutes north to the historic city of Helsingør, where a pretty cobbled street, Old Town and the mighty Kronborg Castle await. Ferries also regularly cross to Sweden from here.
Cross the bridge to Malmo in Sweden
The impressive, nearly 16-kilometre Øresund Bridge links Copenhagen with Malmö in Sweden, making it one of the easiest day trips from Copenhagen. Trains are fairly regular, as are (usually) cheaper FlixBuses.
Where to travel after Copenhagen
Other further afield spots worth visiting in Denmark include Ribe, the oldest town in the country, second-city Aarhus, or heading out to one of the smaller islands and archipelagos. Alternatively, continue on a grand tour of the Nordic capitals by spending a few days in Stockholm or visiting Oslo or Helsinki. For a grand adventure, you could take the two-day ferry to the pretty Faroe Islands, a self-governing nation within the Kingdom of Denmark.
https://www.danflyingsolo.com/wp-content/uploads/2023/11/Copenhagen-Denmark-iP-2314.jpg
1536
2048
Daniel James Clarke
https://www.danflyingsolo.com/wp-content/uploads/2022/01/blogo-1w.png
Daniel James Clarke
2023-11-19 16:51:00
2023-12-01 19:33:52
How To Spend a Weekend in Copenhagen: Itinerary and Things To Do