10 Alternative Family-Friendly Holiday Ideas in Europe
This website uses affiliate links which may earn a commission at no additional cost to you. As an Amazon Associate I earn from qualifying purchases.
Updated: 7th September 2023
Family-friendly holidays in Europe come in all shapes and sizes: multi-generation road trips through historic hinterlands, education-heavy city breaks packed with museums, coastal retreats complete with kids clubs and Alpine adventures for all abilities. Then you've got the typical major players like Disneyland Paris and Butlins.
But perhaps you're seeking some slightly more offbeat family holiday ideas in Europe? The kind that will keep the kids content while offering a little culture, adventure – and perhaps even vineyard tastings – for the deserving parents. Luckily, whichever type of family vacation you and your little (or big) ones are craving, the continent crams in plenty to keep all ages entertained.
Keeping in mind that the best family destinations in Europe will vary by age group, budget and season (there are plenty of great long weekend choices outside of the school holidays), I've tried to offer up some varied suggestions here, covering both the more traditional holiday hotspots and a few of Europe's less obvious destinations.
Italy's family-friendly Romagna Riviera
Best for: Summer beach fun with kid-equipped camping resorts
Italy is one of the most family-friendly destinations you can visit. Pasta and pizza are ideal for fussy eaters, children are welcomed rather than tolerated in restaurants and many bars, and family traditions and get-togethers are ingrained in society as much as the nation's passion for an excellent meal. Nowhere is that more accurate than the Emilia Romagna region, which isn't just renowned for being home to much of the country's culinary genius but also for Italy's longest riviera, coming in just shy of 60 miles of golden sands.
And the best news? The waters of the Adriatic are pretty welcoming even outside of summer, making this a great spring or autumn holiday destination, too (outside of the season, many of the resorts close). Ideal for a week-long getaway of coast, cuisine and some culture, my one-week Emilia Romagna Riviera itinerary allows for plenty of time on the beach – where you'll find all the amenities and entertainment you'll need for kids and adults of all ages – as well as some historical and cultural sightseeing in Ravenna, renowned for its UNESCO-listed Byzantine mosaics. Comachhio, the 'Little Venice' of the region, is also a great jumping-off point to see flamingos in the Po Delta.
With numerous family-friendly holiday resorts dotting the coast, many of which have camping, bungalows, and hotel room options alongside their kid's club entertainment, it's one of the best family destinations in Europe for varying budgets.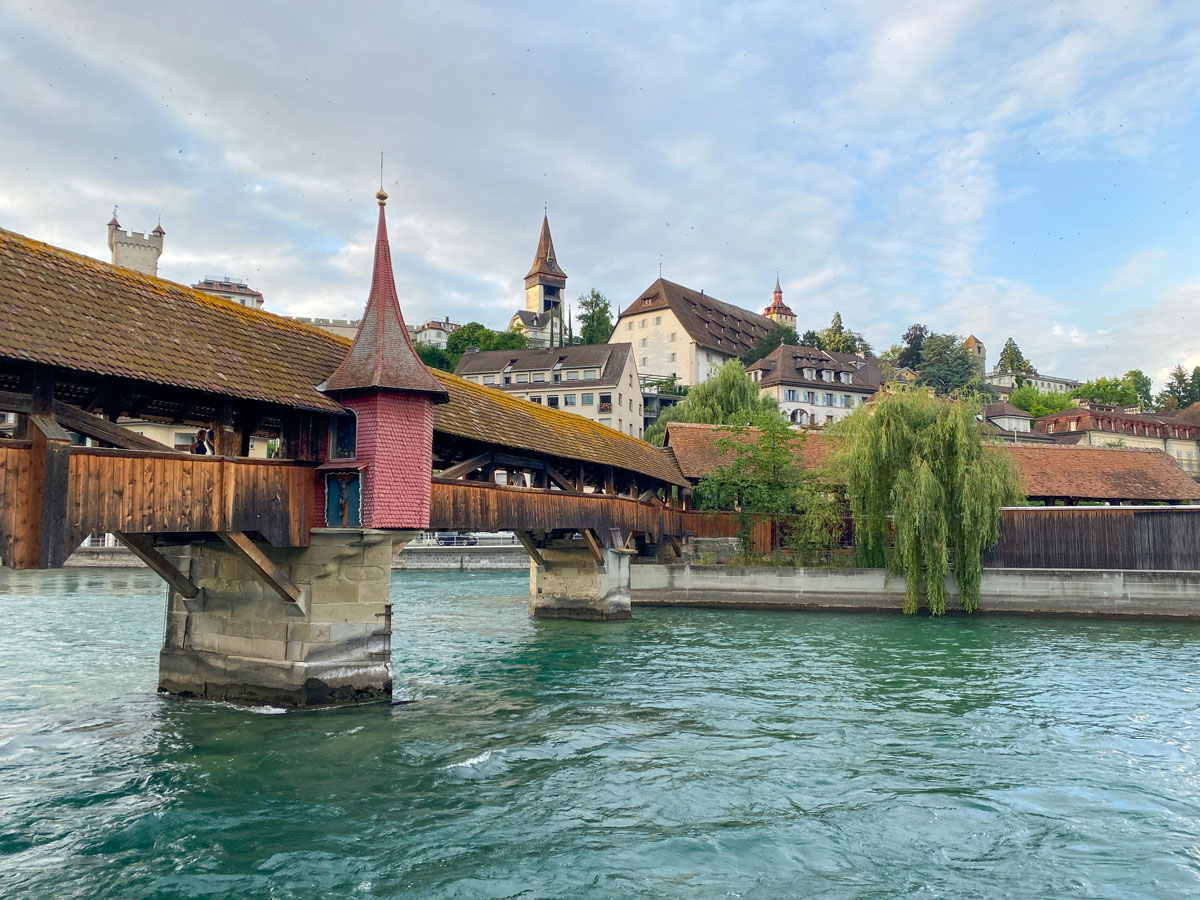 Summer camps in Switzerland
Best for: Cultural immersion for kids and teens (without the parents)
Switzerland may seem a pricey choice for your teen's first trip without the family, but there's a multitude of reasons it's so popular for summer camps. Of course, there's the jaw-dropping dramatic scenery, which welcomes active and adventurous teens with its arms wide open, and the chance to experience one of Europe's most peaceful societies. But there's a bonus for letting your young ones spend a week or two in the mountains: language immersion.
With four official languages (German, French, Italian and Romansh) and many camps operating in English, it's a fantastic place for young adults to start to learn – or get a deeper in-practice understanding – of a second language. And it's not just limited to these choices; some kids camps also offer other European languages, such as Spain, alongside their outdoor activities. Camp Suisse, for example, has a vast choice of summer camps in Switzerland, allowing teens to choose between cultural, language or natural immersion – or even a mix of all three.
If you're not quite ready for your kids or teens to jet off completely solo, you could even enjoy your own Swiss adventure while they are enrolled at camp.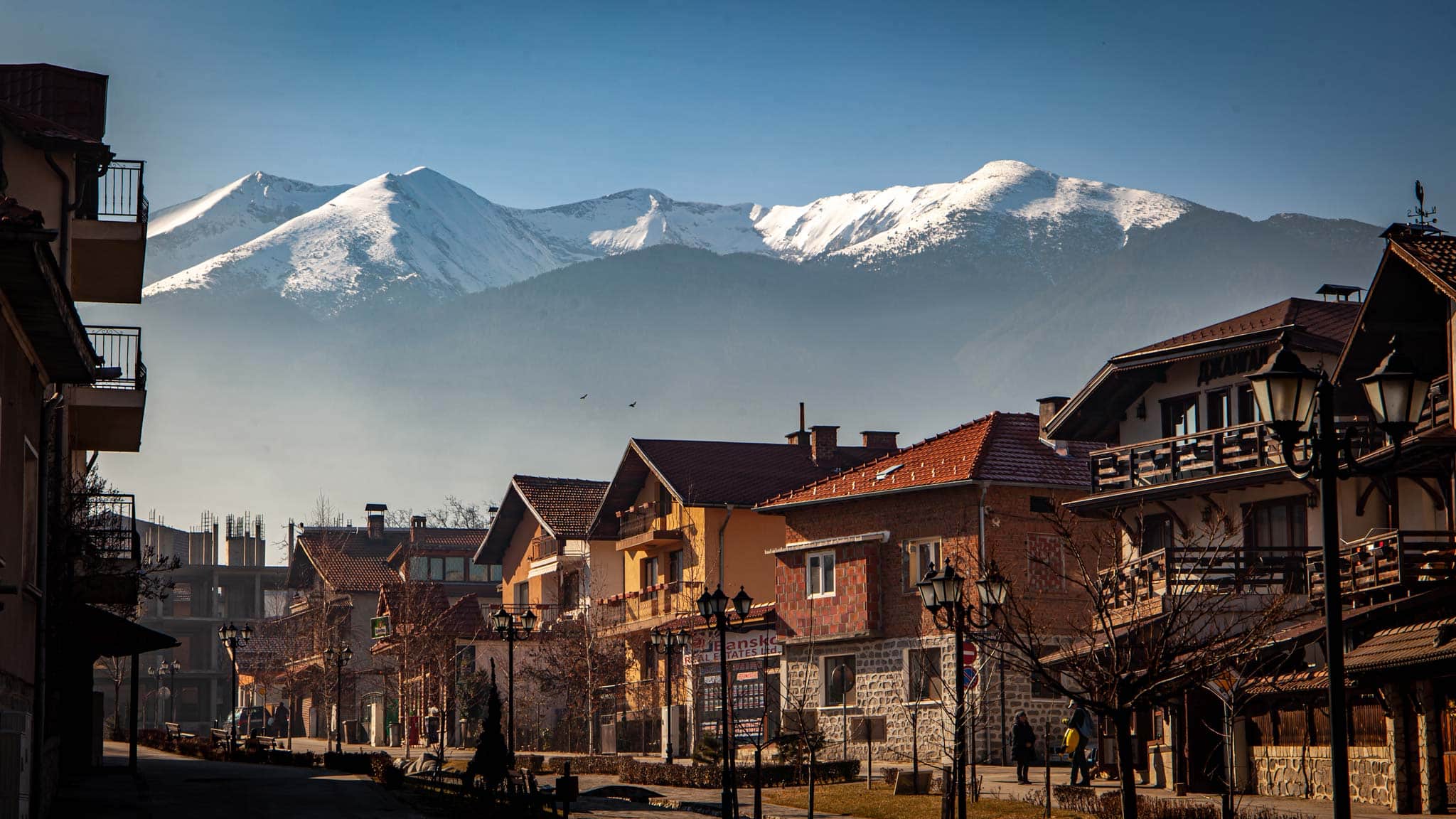 Learn to Ski in Bansko, Bulgaria
Best for: Budget skiing trips serving as a winter sport introduction
If you're looking for family holiday ideas in Europe in winter, what better than a snow adventure and some skiing lessons? While the exact age at which kids should start learning to ski is a subject of debate, most people agree that five years old is a good age. Of course, winter snowsport holidays are notoriously expensive, and that can be quite off-putting if you're travelling as a large family or nervous that your kids won't take to the sport.
But getting out on the beginner pistes doesn't have to cost a fortune, as I discovered when I (tried) learning to ski in Bansko, Bulgaria. Not only is this ski resort competitively priced with relatively affordable lessons, equipment hire and gondola passes, but the set-up of the resort lends itself a bit more to family-friendly holidays. Unlike some of the most upscale resorts in Northern Europe, where you need to ski to the Apres-Ski areas and restaurants, nearly all of these facilities are located just outside of the main lift in Bansko, meaning parents could take turns to spend time with any little ones inside the warm cafes, while the other heads higher up the slopes.
Another appealing feature is that many of the ski lifts on the site allow people to both go up and down while seated, meaning if you reach a piste and then decide it isn't suitable for the family, you can also just enjoy the views before returning back down by chair lift. There's also a ski kindergarten located at the base of the gondola station, helping to make it one of the most affordable, family-friendly winter holiday destinations in Europe.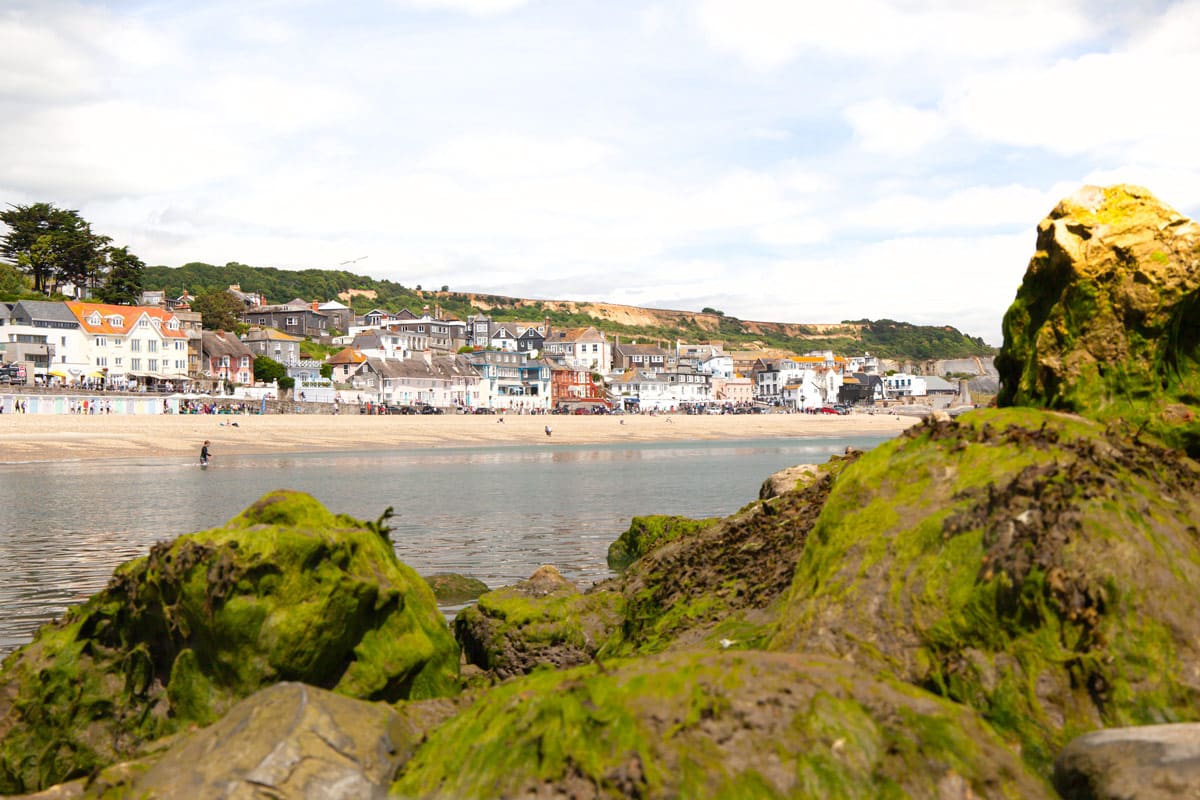 Glamping in Great Britain
Best for: Reconnecting with nature without sacrificing comfort
A rising star when it comes to staycations in the UK, luxury camping (aka glamping) has become a firm favourite for family holidays, especially for those who want a relatively affordable way to reconnect with nature without giving up on their creature comforts.
Offering a slightly more rural feel than many of the UK's beloved family resort parks, these luxury camping options can range from yurts and upscale tents to converted barns and vehicles. The type of holiday you can enjoy also varies, with comfortable glamping sites popping up nationwide. From southern coastal stays and Scottish mountain escapes to Welsh hinterland retreats, there's something for all kinds of families.
While the outlay is going to be slightly higher than a traditional camping spot, the benefits for families are numerous. Firstly, there's no need to bundle everything but the kitchen sink into the car, as nearly all glamping sites have facilities, bedding and (best of all) the tent or glamping site already erected. Self-catering, as when camping, will also help keep the costs down, but you might even have a proper kitchen to work with rather than just a disposable BBQ.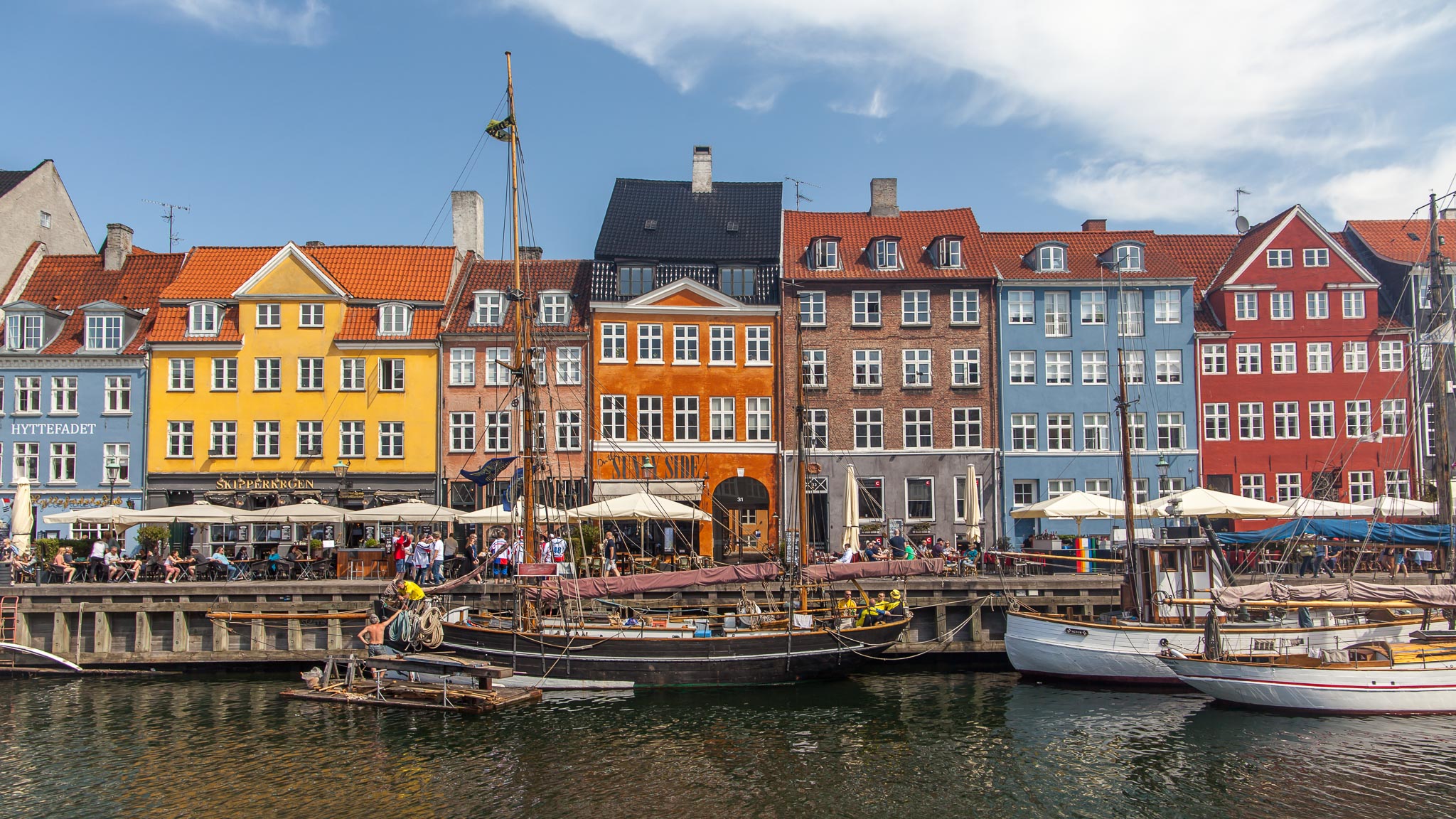 A colourful and playful city break in Copenhagen, Denmark
Best for: A cultured family weekend with plenty for all ages
Picking a family-friendly city break in Europe is no easy task. Do you want more museums or green spaces? To be able to enjoy active adventures on day trips or just walk through peaceful city streets? And then, of course, there's the budget factor. And while a weekend in Copenhagen might not tick the last box, it more than ticks all the others.
The abundance of first-class activities to keep the kids entertained makes it one of the best family destinations in Europe for a weekend getaway. LEGOLAND® Billund has been long celebrated, and many who visit often rate it higher than the location in Windsor. The Tivoli Gardens amusement park, one of the world's oldest, also has plenty to entertain kids of varying ages. Then there are the more typical choices such as a zoo, aquarium and entertainment parks.
For older teens (and adults), a colourful stroll along Nyhavn, visits to the story-laden palaces, or even tours of the many art galleries and museums provide a mix of entertainment and education. You can even scoot over to Malmo in Sweden on a train, which spends part of its journey inside an underwater tunnel.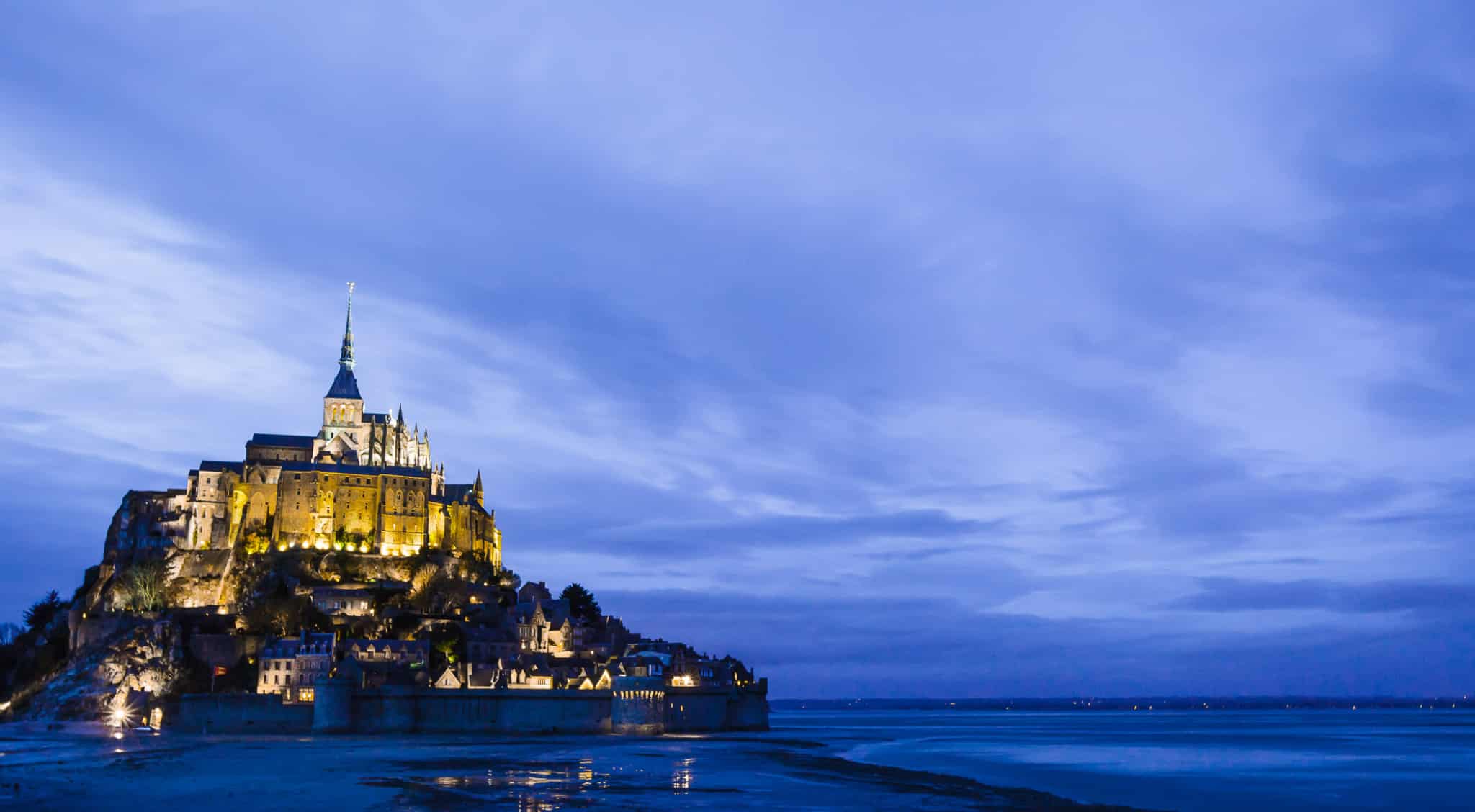 No-fly France in Normandy and Brittany
Best for: A flight-free pile-in-the-car ferry trip vacation
France has long been a popular and easy getaway for families of all ages, with Disneyland obviously being a favourite choice. However, there are plenty of short breaks in France to enjoy that aren't Paris, with Brittany or Normandy, easily reachable with Brittany Ferries from Portsmouth or Poole, an ideal choice. Pile everything in the car (or cross without a vehicle) and arrive quickly and seamlessly without needing to fly – a bonus for the environment while saving on those airport hassles and checked luggage fees.
While this means you could easily enjoy a weekend in North Fance, the region also lends itself to longer stays. This was actually my one and only school trip abroad when I was a teenager, and I loved it – although re-reading my trip report recently, it seems that we spent a lot of time in the Calvados museum, so perhaps the teachers loved it more!
What makes it such a great family destination in Europe is the choice of activities and accommodation on offer. You can as easily camp as stay in a chateau, enjoy fine dining or eat crepes every day for fussy eaters, and relish beach days or cultural attractions. Magical Mont Saint-Michel, an Abbey-topped island that is enveloped by the tides, is ideal for a childhood fairytale moment, while the Bayeux Tapestry or D-Day Landing Beaches can be interesting historical sights for teens. It also gives the kids the chance to practise their French if they are taking lessons at school.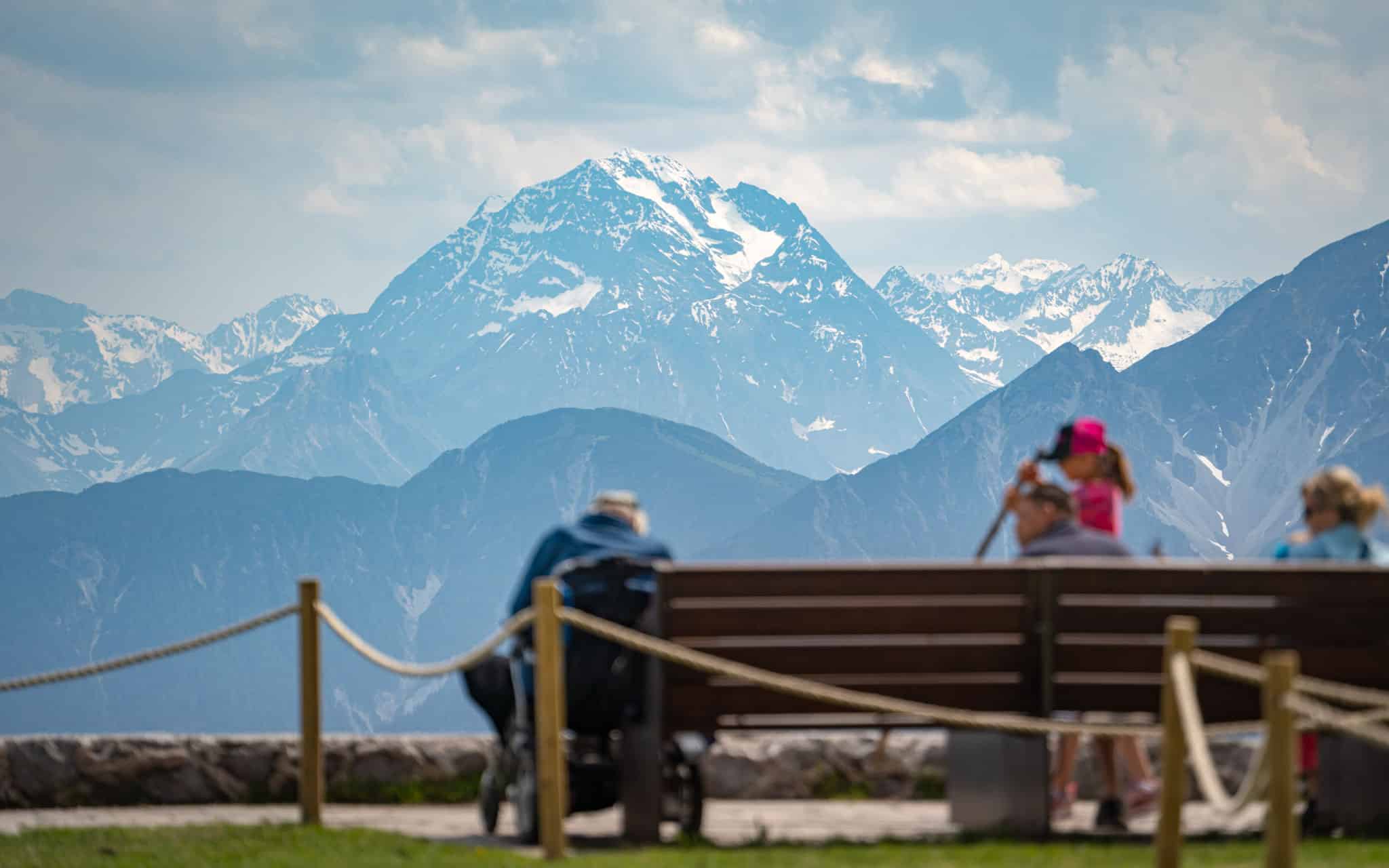 Innsbruck's easy-to-access Austrian Alps
Best for: Active outdoor adventures without the faff
Innsbruck is a city of two stories. In winter, it becomes a snow-coated playground for skiers and snowboarders, while summer in Innsbruck is much more about exploring the historic Old Town and enjoying clean-air walks. But no matter what time of year you visit, one thing remains constant: the impressive Austrian Alps, which are surprisingly easier to access.
It's this ease of access that, in my opinion, makes Innsbruck ideal for a family-friendly holiday in Europe. Not only can you reach the highest points of the nearby peaks in less than an hour from the centre, but thanks to the spacious gondolas and funiculars, you can easily reach the top with a pram or buggy, too. There are facilities located at both stations with bathrooms, changing rooms and restaurants, and some flat areas to admire the vistas from – there's even an Alpine Zoo halfway up. The trails are also well maintained, making it ideal for easy walks amongst the Alps. The summer Innsbruck card – which has a 50% discount for 6-15-year-olds – offers access to all the museums and these mountain-reaching lifts.
While you could book a long weekend in Innsbruck to see the city's highlights and take the kids on some scenic trails, extending your trip to spend a summer holiday in Austria is also not a bad idea. While many families will flock to the south for a beach getaway, the Alpine lakes, cute villages, and culture of the country when basking in the sun more than compensate for being in a landlocked nation.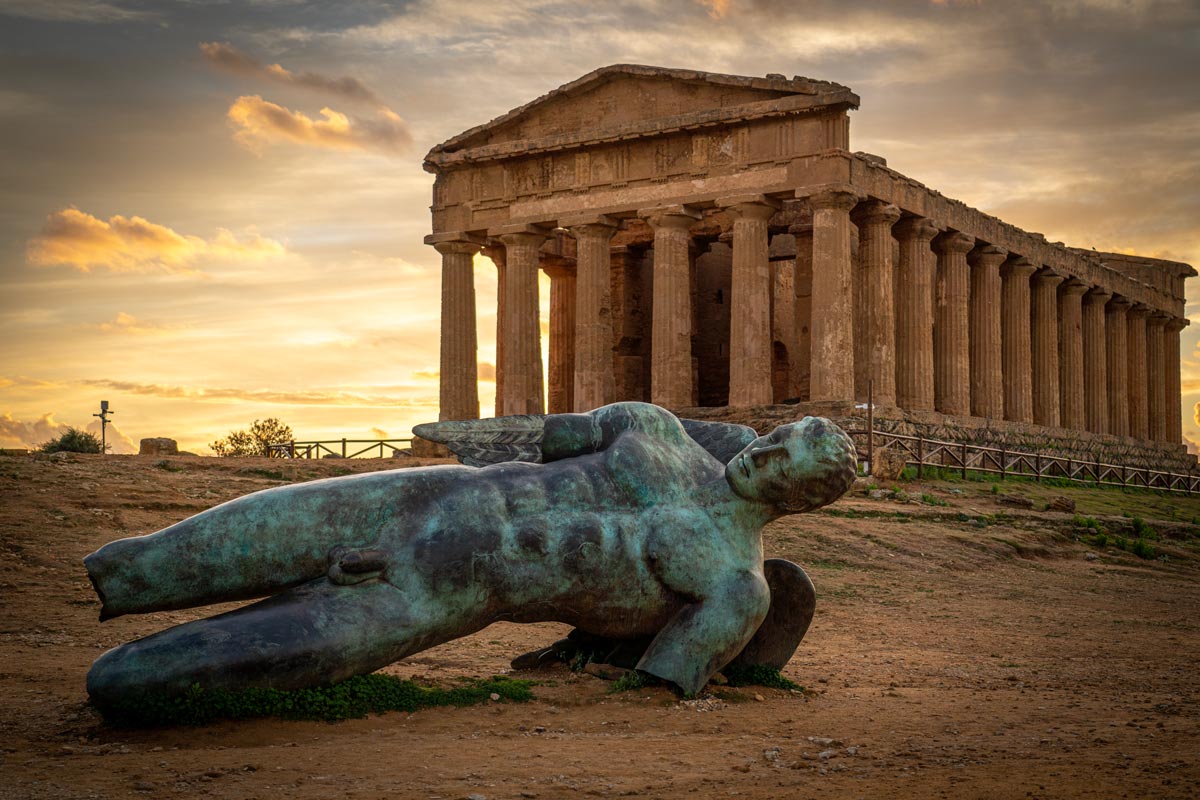 Slow down on a multi-generation trip across Sicily, Italy
Best for: Long and lazy offseason escapes
While the three-generation family on the White Lotus that came to seek out their long-lost heritage didn't quite have the holiday they planned, Sicily remains an excellent choice for family-friendly vacations in Europe – especially if you're planning a multi-generation visit. Alongside all the reasons I gave above for Italy being one of the best family destinations in Europe, Sicily adds even more to the list. Gorgeous soft sand beaches and family-friendly hotels are complemented by incredible food and the island's seven UNESCO sites, making it an ideal choice for much of the year, including during the spring and autumn school breaks.
With so much crammed into the island, you can take the family on a journey through time. Admire Byzantine mosaics in Palermo, marvel at ancient Greek sites in Syracuse or the impressive Valley of the Temples, and learn about how the island became a crossroad of civilizations in the various museums and other notable sights. Or, just enjoy lazy days on the beach against the backdrop of picturesque towns such as Cefalu or Taormina.
If the kids are a bit older, you could also enjoy some active adventures, such as gawping at Mount Etna, an active volcano, on a hike, or island-hopping across the Aeolian Islands. You'll find some of Italy's more offbeat destinations here alongside the most popular choices. And with plenty of incredible sea-view villas on offer, you can easily bring the extended family along for the ride.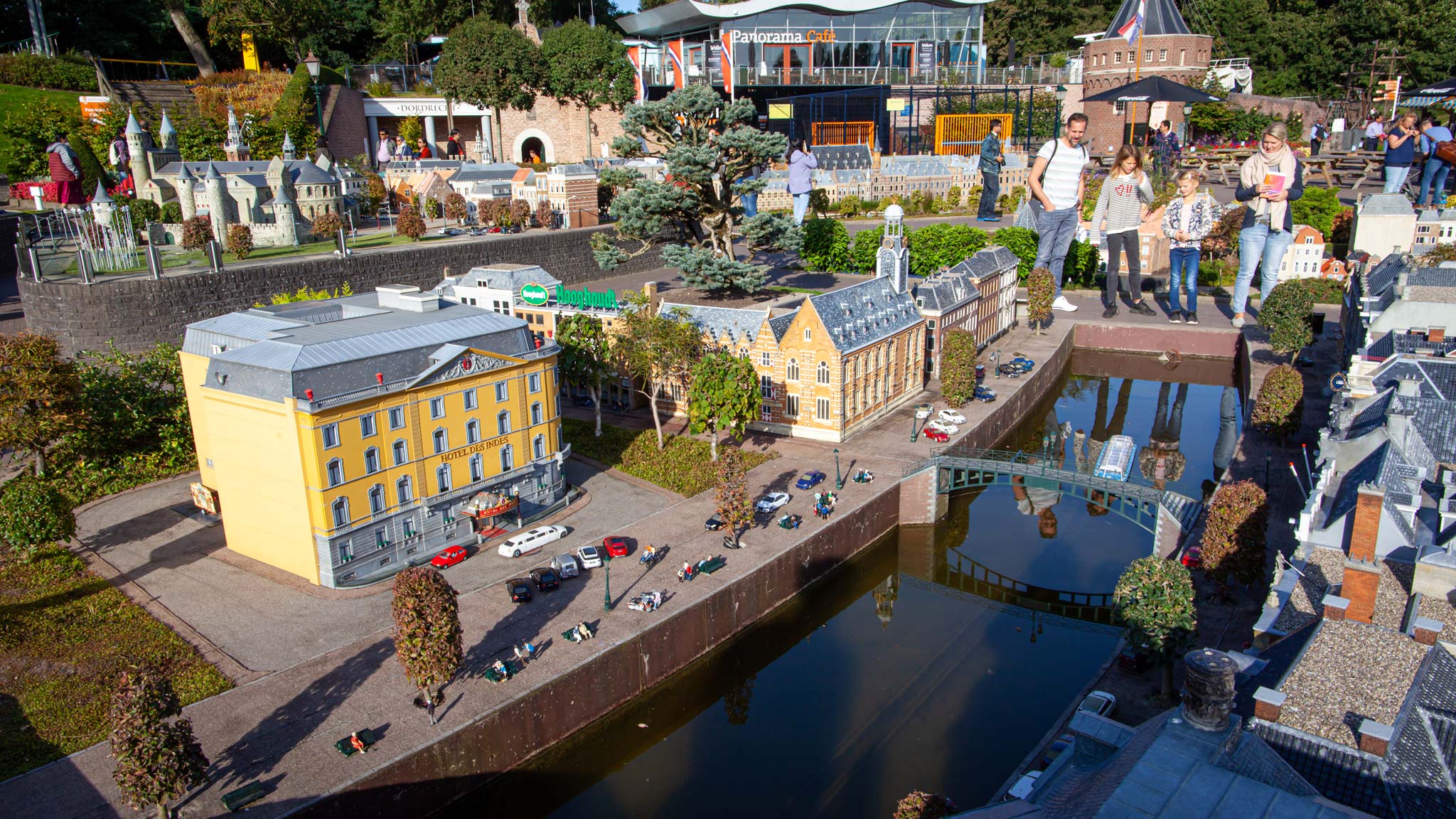 Combine city and seaside in The Hague, The Netherlands
Best for: Beach, museums, and miniatures
While Amsterdam might not have the most family-friendly reputation (although it's a great choice when you forget about its notorious nightlife), there's another underrated city in the Netherlands which makes for an ideal weekend getaway: The Hague.
Often mistaken as a sterile and serious destination due to housing many international institutions, I was really taken aback by just how much was on offer after my long weekend in The Hague. Scheveningen has a gorgeous stretch of coast, with plenty of entertainment along the pier and promenade, making it ideal for a summer getaway. The city centre has a couple of cute canals and plenty of bikes to bring the 'Amsterdam feel'. Then there are all the fantastic interactive museums – with a particular focus on human rights, peace, justice and art – which are good for introducing teens to some more sensitive subjects.
If you're visiting with younger kids, then the Madurodam theme park (also known as The Netherlands in miniature) and family-friendly theme park in Drievliet are solid options.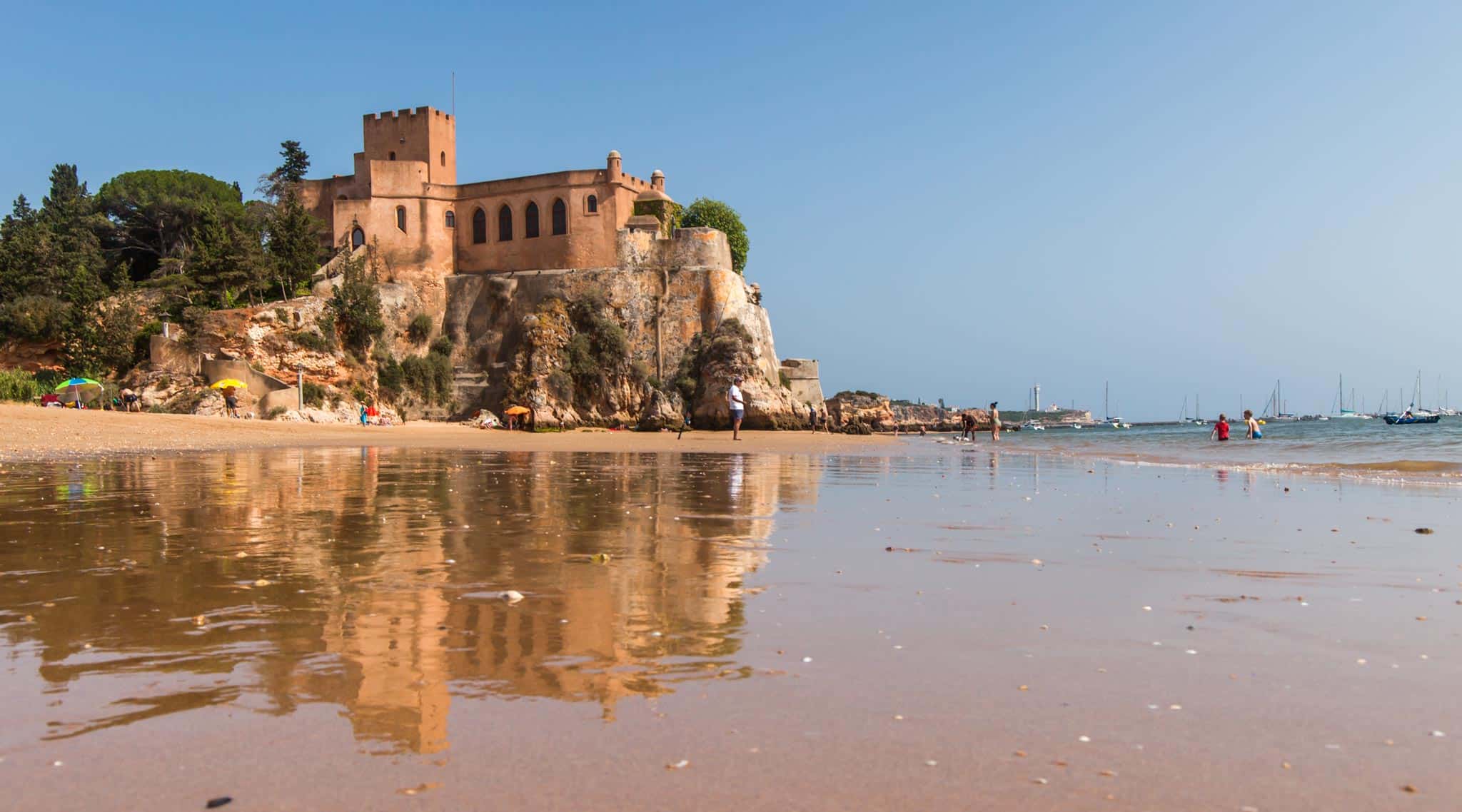 Portugal's culture and coast on a leisurely road trip
Best for: A bit of everything in a kid-friendly country
I couldn't write a list of the best family beach destinations in Europe without including my adopted home, Portugal. Kids are adored here, and families are often given priority when waiting in line at airports, restaurants and even shops. It's also a very safe country with plenty of kid-friendly spaces.
Planning a trip to Portugal is also relatively easy, as the country is compact, meaning you could either just pick a region to relax or enjoy a road trip as a family to tour different areas.
The southern coast is one of the most famous family-friendly holidays in Europe, thanks to the blue flag beaches and plenty of facilities. But there are plenty more things to do in the Algarve than just head to the shore, with water parks, small museums, flamingo sightings, and dramatic cliff-top walks to enjoy.
Heading north from there, you'll find the vast plains of the Alentejo – ideal for a really rural getaway with some wine (for the adults) – the colourful city of Lisbon and the second city of Porto. Alternatively, for a more active family holiday, the archipelagos of Madeira and the Azores might appeal. My personal tip for the best family-friendly beach holiday in Portugal, though, is Porto Santo, a small blissful beach island located a short ferry ride from Madeira.
https://www.danflyingsolo.com/wp-content/uploads/2019/10/Minature-World-The-Hague.jpg
1152
2048
Daniel James Clarke
https://www.danflyingsolo.com/wp-content/uploads/2022/01/blogo-1w.png
Daniel James Clarke
2023-09-07 12:26:05
2023-09-19 21:28:13
10 Alternative Family-Friendly Holiday Ideas in Europe