Why Visit Sicily? 10 Reasons to Love Italy's Largest Island
This website uses affiliate links which may earn a commission at no additional cost to you. As an Amazon Associate I earn from qualifying purchases.
Updated: 28th October 2023
Last winter, The White Lotus put the Mediterranean's largest island on many a travel wish list. The luxurious sea-view resort, alluring soft sands, and obsession with ceramic heads did the sales pitch, sending sofa detectives worldwide into a Sicily spin. But now we've finally got that theme tune and visions of 'Peppa Pig' riding on a Vespa out of our own, slightly less embellished heads, my answer to the question "Is Sicily worth visiting?" remains resolutely the same: a resounding yes.
One of the best islands to visit in the world, let alone Italy, Sicily scintillates in a myriad of ways. A living time capsule for human civilisations, history buffs will be laden with layers from the Phoenicians, Greeks, Romans, Arabs, Byzantines – and all the others who have been and gone. Equally, it's a haven for paradisiacal sands, and beach seekers will be blown away by the cinematic shoreline backdrop of Cefalu or the bath-like waters of Isola Bella. Foodies, meanwhile, arguably get the biggest win – everything on Sicily's menu is delectable.
But perhaps the best reason to visit Sicily is to slow down and relish the island's lot. Sicily packs in plenty, sure, but it also invites you to linger in lazy hill towns, gawp at active volcanoes, and dive a little bit deeper into the local lifestyle – it's undeniably Italian, yet distinctly Sicilian, and that's a combination worth savouring.
The slower pace of Sicilian life
I spent a little over a month in Sicily on my first visit and was enamoured with the Sicilian pace of life. These special islands – there are two archipelago groups alongside the main island – were practically born for slow travel. Whether it's lazy days sauntering between sands, tackling the multi-day long-distance hiking trails through the hinterlands, or spending time slowly exploring the Aeolian or Aegadian Islands where harbour's of fishing men provide ample people-watching opportunites, many of the best reasons to visit Sicily boil down to breaking-away from the fast-tourism model.
Even in the sometimes chaotic capital of Palermo you'll find plenty of time to pause and delve deeper, be it with a Sicilian cooking lesson at the Mamma Corleone culinary studio or a a pottery course at MUD to craft your own creation and learn more about the ceramic heads (teste di moro) that are ubiquitous in Sicily.
Essentially, Sicily is an open-air museum, and with seven World Heritage Sites across the island, you'll need to either plan a slow-jaunt to cherish them all, or book one of the many unhurried tours of Italy's south, especially those that dedicate at least a week – or ideally ten days – to Sicily itself.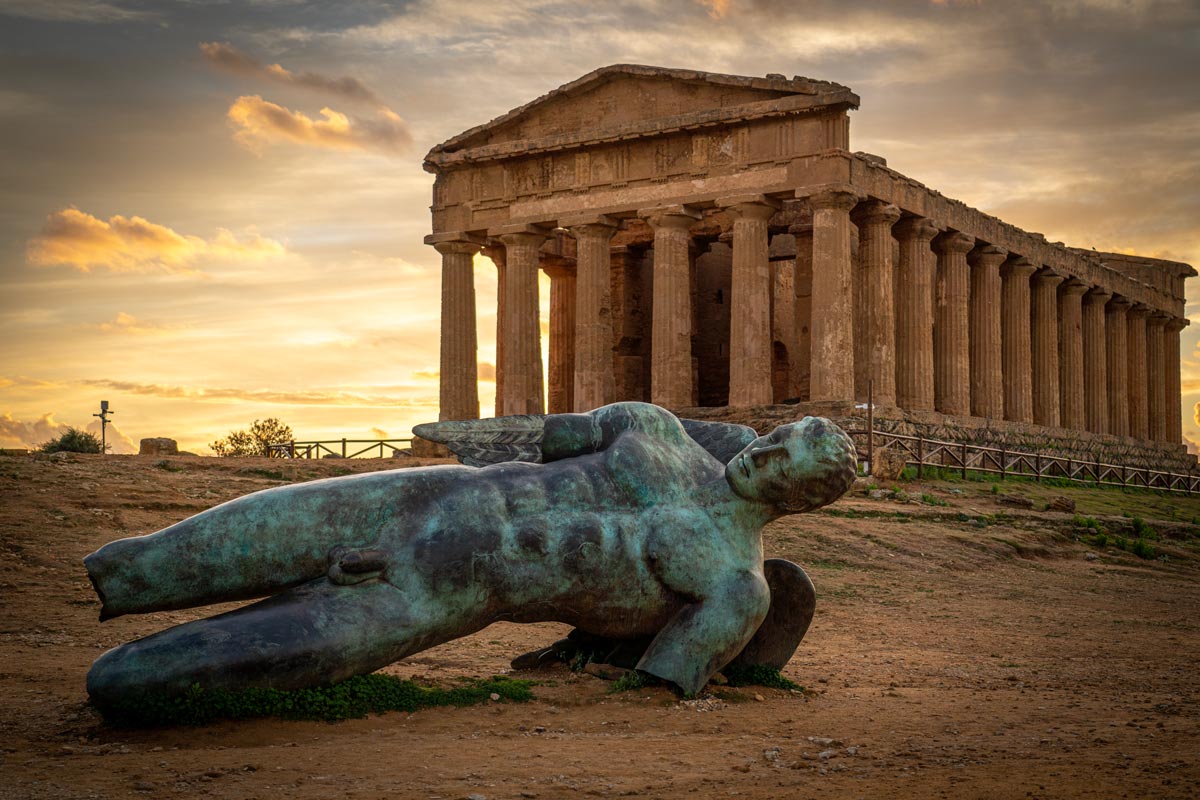 An archaeological journey through time
Why visit Sicily when the rest of Italy has so many historic attractions to offer, you might be asking? Well, this island has been seducing seafarers for millennia, stacking stories, flavours and architectural styles upon each other. A true time capsule of treasures, Sicily's archaeological sights span epochs and eras that have shaped not just these shores, but Europe and beyond.
At the ancient Greek Valley of the Temples, which dates back to the 5th century BC, you can walk atop the ridge where one of Greece's most influential cities once was. While subsequent invaders destroyed some of the original temples, don't let that deter you; restoration work has been done respectfully, and the site is both fascinating and photogenic.
Another of my favourite places on the island is Villa Romana del Casale, where you'll find what UNESCO call "the finest mosaics in situ anywhere in the Roman world". This vast 4th century AD villa is carpeted in mosaics depicting various scenes, with raised walkways allowing for optimal views.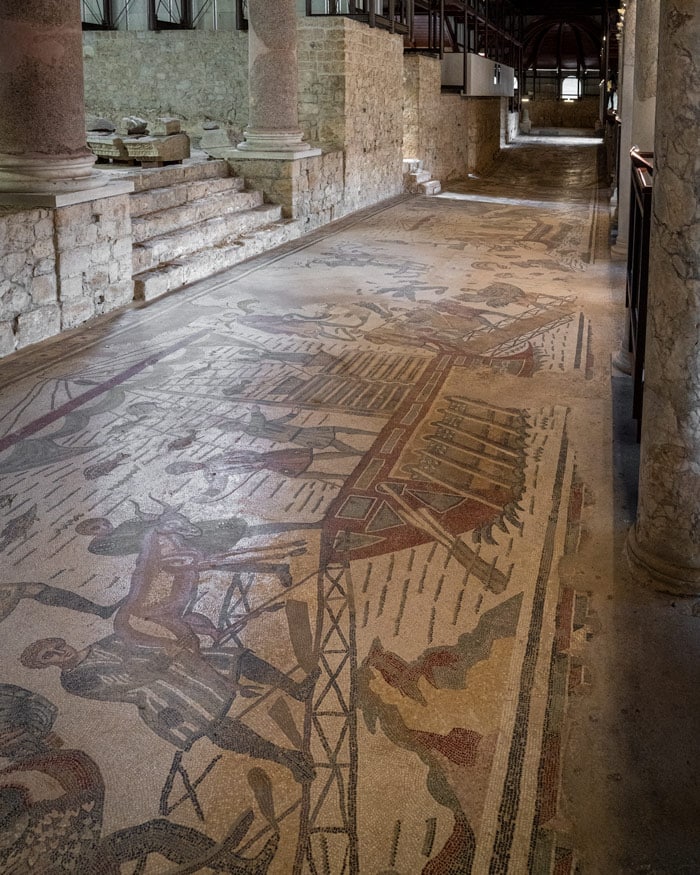 Unforgettable accommodation for all budgets
You don't need to splurge on a stay at the upscale White Lotus Resort (it's a real hotel, the San Domenico Palace in Taormina) to get a taste of Sicily's finest sea views or sumptuous suites; the island has plenty of incredible accommodation for all budgets.
My most important criteria for our first week on the island was to have a sea view, and with an abundance of tranquil villas in Sicily, both on the main island and the archipelagos (more on those later), it wasn't hard to find a surprisingly affordable base to enjoy balcony evenings watching the last copper flickers over the lapping waves.
Another popular reason to visit Sicily is the chance to stay in a palazzo (small palatial building) as there are plenty dotted around the island, many of which have been converted into short term rentals that are a fair price for the opportunity they offer.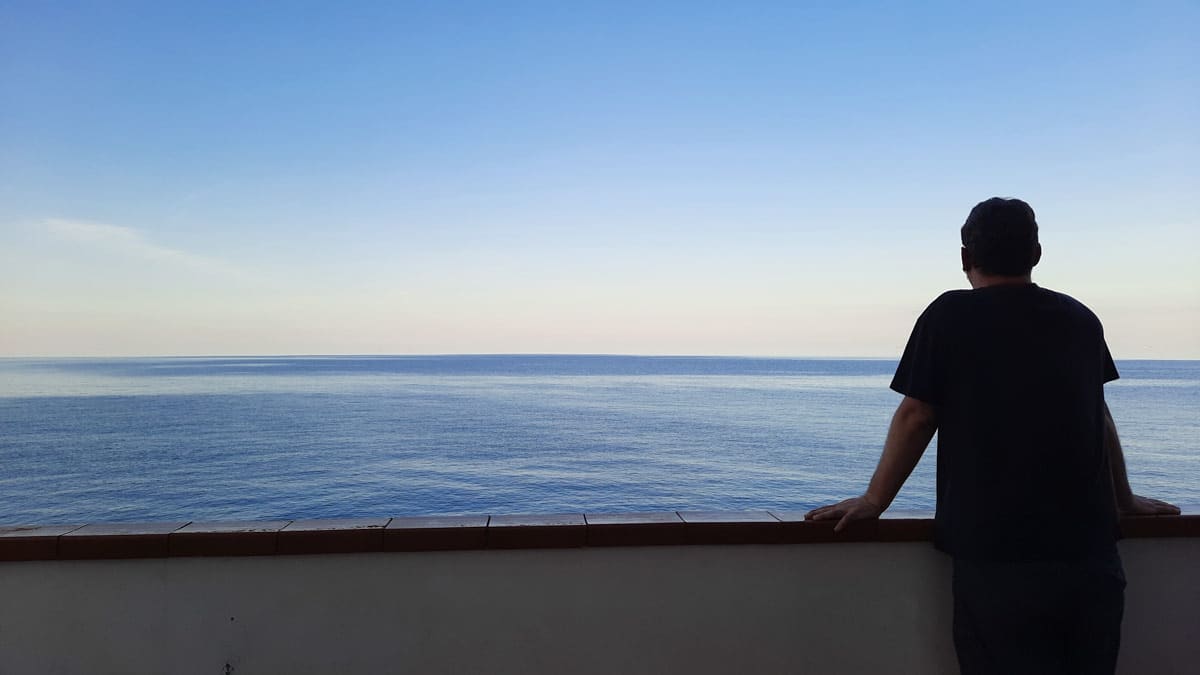 Food worth savouring
If I was to answer the question 'why visit Sicily' in one word, I'd be momentarily torn between responses before giving arguably the most compelling reason: the food – and that's really saying something in a country as appetizing as Italy.
Delicious dishes based on seasonal and flavoursome ingredients, mouthwatering morsels of sweet treats, caught-and-cooked seafood, and fresh, fragrant pomegranate juice stalls are just some of the island's many unforgettable bites.
Be sure to seek out signature dishes such as caponata, a typical aubergine plate with sweet and sour flavours; cannoli, ricotta stuffed tube pastry; Pasta alla Norma, a aubergine and ricotta topped pasta tubes; and arancini, a fried stuffed rice balls – but that's only a few plates to get you started, Sicily's full menu is extensively excellent.
Cities with countless layers
Understandably, the archipelago's fame as a European beach destination remains one of the top reasons to visit Sicily, but you shouldn't snub the island's cities during your visit either. With layers of art and architecture, Sicily's storied cities are personality-packed delights.
In Palermo, the sexy, sassy and sometimes overwhelming capital city, your senses might be temporarily overloaded, but all for good reasons. On Palmero's boisterous backstreets, for example, Ballaro Market can seem like a whirlwind, but it will introduce you to the island's character and finest street food flavours. Venture inside the 12th-century Cathedral, admire the Byzantine mosaics adorning the Cappella Palatina, and gawp at the Royal Palace of Palermo – where further mosaics, courtyards and soaring ceilings astound.
Across the island on the east coast, the second city of Catania – a short drive from imposing Mount Etna which provides a often bellowing backdrop to her Baroque – offers a more 'classical Italian' experience with it's pretty Bellini gardens, castle-turned-gallery Ursino, and Basilica decorated with an impressive marble façade – there's also the remains of a Roman-Greek amphitheatre to tour. But it's in spectacular Syracuse where Greek history shines brightest, with the archaeological museum and amphitheatres forever imprinted on my mind.
Volcanoes and vines
You might be wondering why visit Sicily if there are so many active volcanoes across the archipelago? Well, that's very much part of the attraction.
UNESCO-listed Mount Etna and Stromboli are perhaps the most famous, but there are even more. On Vulcano Island, for example, we were greeted by the stench of sulphur and warning signs that the volcano's trails were now closed due to worrying activity – some residents had even temporarily relocated. But beyond the fear, life continues and has even blossomed close to these natural wonders. As well as being able to hike up Mount Etna (with a guide), those who would rather take in the views from afar can sample some of Sicily's fantastic wines at one of the 100-plus-year-old vineyards which cling to the slopes.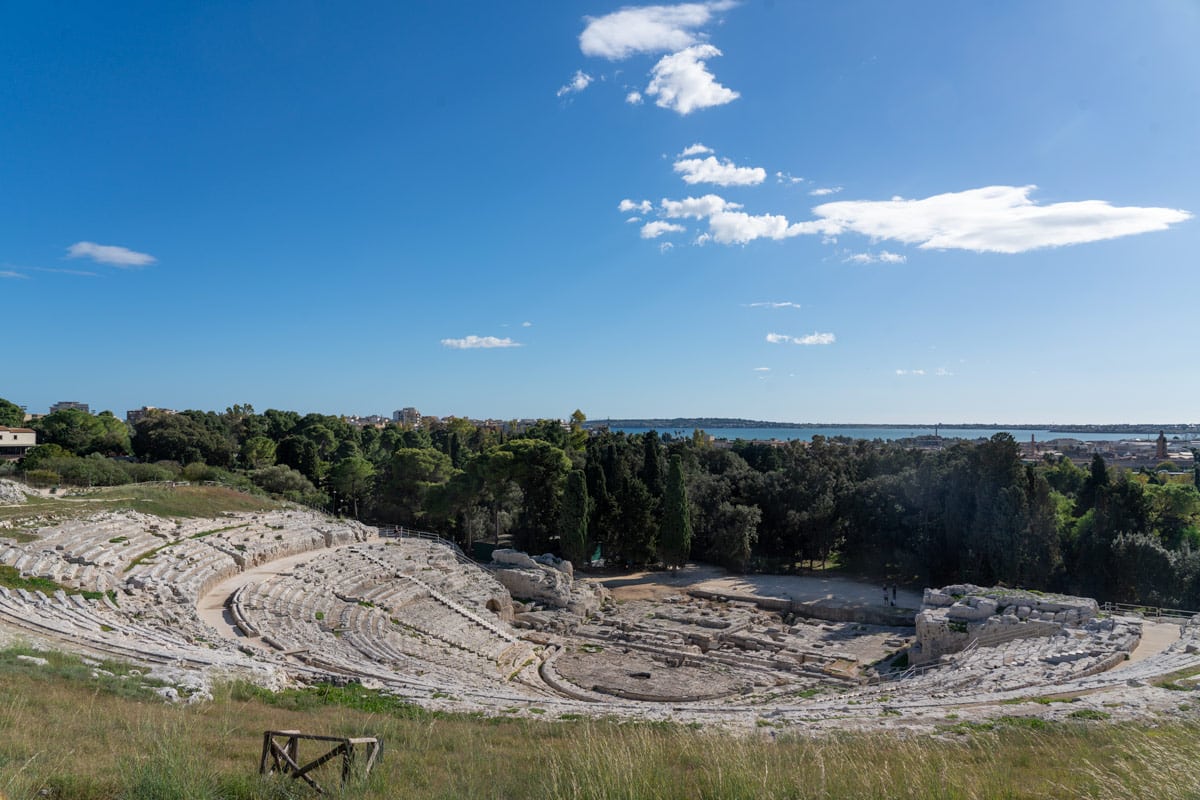 Lazy days on the Aeolian Islands
One of my favourite moment across countless visits to Italy was staying on the Aeolian Islands, a cluster of seven inhabited volcanic and dramatic isles. For me, these idylls are reason enough to visit Sicily, as outside of the busy August holidays, they remain something of a lesser-visited Italian destination.
We based ourselves on the largest island of Lipari, sipping spritz overlooking Stromboli's steaming crater at sunset. It was a delightful place to while away the sunny November days, hopping between some of the other islands, such as Vulcano and Salina, using the local ferries for day trips. Volcanic black sand beaches, beautiful hiking trails, and straight-from-the-boat restaurants were all highlights. If you're wondering if Sicily alone is worth visiting, then these small scenic detours should be an extra reason to make the trip.
Blissful beaches
Of course, you don't need to go to any of the other Sicilian islands to find gorgeous beaches – the main island brags plenty. Relax on the silver-screen-worthy sands of Cefalù, a magnificent mediaeval coastal spot packed with beach clubs and backed by impressive architecture – the Cathedral beyond the worthy star.
At Isola Bella, the jewel of Taormina's coast, you'll find a gorgeous sandbar leading out into the sparkling turquoise waters, while the more untouched swathes of sand near Noto are ideal for a get-away-from-it-all beach day.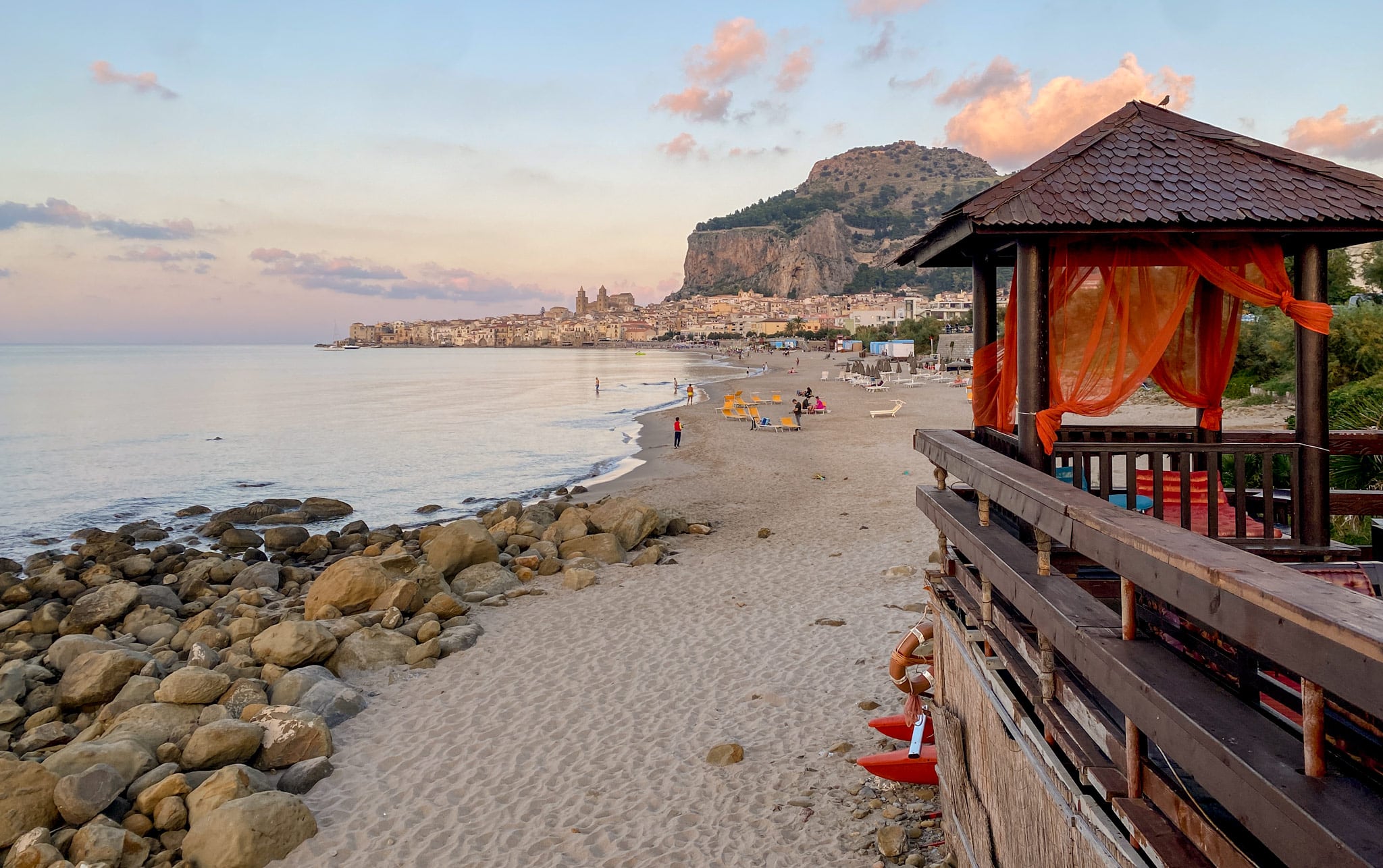 Timeless towns and villages
But there are as many reasons to visit Sicly's dreamy hilltop hamlets as the island's shore-hugging towns. From panoramic towns with far-reaching views, to smaller villages tucked-away far from the tourism trail, a road trip across the island will bring you to some truly incredible locations.
Head inland to the Baroque wonders around Val di Noto, where Modica, Ragusa and Noto itself all serve up a timeless atmosphere amongst their re-constructed storied streets. Across the island, Erice, a gorgeous small borghi hugs the slopes, crowned by a Normal castle. Sperlinga is another of Sicily's 'most beautiful borghi' to add to the list, while Piazza Armerina's cluster of museums makes for a nice afternoon after visiting the mosaics at Villa Romana del Casale.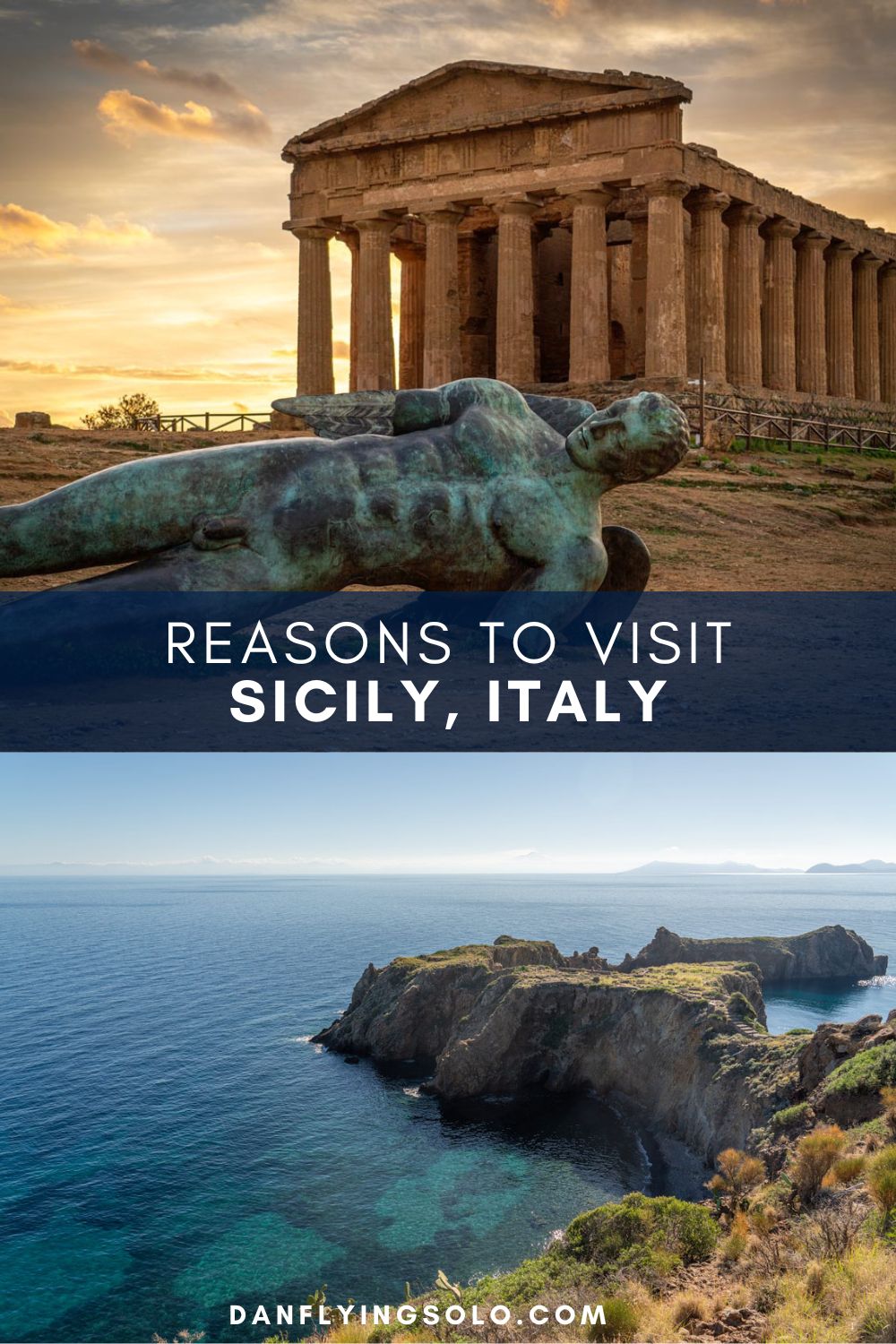 A chance to reconnect with nature
Sicily has long held a reputation as an inspiring slow travel destination by in-the-know travellers, writers and artists. The emerald green hills, pistachio and vine coated hinterlands, and contrasting colours of the cobalt Tyrrhenian and turquoise Ionian Seas being mystical muses – and that's before you consider the bewitching and bellowing Mount Etna.
One of the best ways to take it all in and reconnect with nature is on the island's trails. There's a network of different routes you can opt for, but the 116-mile, coast-to-coast Magna Via Francigena is a good bet if you're looking for a ten day option. Crossing from Palermo in the north, to Agrigento in the south you'll traverse from urban sprawl to dense forests and vineyards, almost forgotten villages with ageing populations, and find shelter at rural guest houses where lakes, mountains and pastures are never far away; the island's interior is indeed idyllic.
Why visit Sicily, you say? The answer is almost self-explanatory. All of Italy's best experiences are blended here, a magnificent microcosm of a mighty country.
https://www.danflyingsolo.com/wp-content/uploads/2023/09/Cinematic-Cefalu-is-one-of-Sicilys-highlights.jpg
1286
2048
Daniel James Clarke
https://www.danflyingsolo.com/wp-content/uploads/2022/01/blogo-1w.png
Daniel James Clarke
2023-10-28 11:07:40
2023-11-16 17:45:07
Why Visit Sicily? 10 Reasons to Love Italy's Largest Island