15 Best places to visit in Europe in winter: warmest spots and winter wonderlands
This website uses affiliate links which may earn a commission at no additional cost to you. As an Amazon Associate I earn from qualifying purchases.
Updated: 8th January 2023
Travelling Europe in winter can mean many things; Christmas markets, New Year celebrations, Valentine's Day escapes, chasing the winter sun, and, of course, snow and ski trips. Thus, choosing the best places to visit in Europe in winter will very much depend on what you're seeking.
If you're fed up with wrapping up, then it's best to head south, where you'll find the warmest places to visit in Europe in winter. If you're chasing the aurora borealis or pistes, northern Europe is the place to be. If you're seeking some culture, then time your winter travels with a carnival or event.
Of course, there's also the bonus of heading to some of Europe's most popular places in the winter and the off-season; fewer crowds and lower prices. It's also easy to pair a couple of spots together thanks to Europe's easy and quick overland connections. Just use an app like Omio to search and book trains and buses to plan your winter adventure.
Here are my picks of the best places to visit in Europe in winter, from the warmest destinations to winter wonderlands.
Madeira, Portugal
Best for sunny winter hikes and spring-time feels
Floating out in the Atlantic Ocean, the Portuguese island of Madeira is closer to Africa than its mainland. This climate creates one of the warmest places to visit in Europe in winter, with daytime temperatures throughout the season hovering around 20°C.
In reality, Madeira's temperature stays pretty constant year-round, leading one of the most beautiful islands in the world to basically exsists in eternal spring.
With sun-kissed days aplenty and flowers and verdant scenery a constant feature, it's a great winter escape, with more reliable weather than Portugal's second archipelago, The Azores.

Read more:
Photo guide to Madeira
It's also a place that ticks many boxes. There are beaches, ranging from typically golden to dramatic and volcanic dark bays – neighbouring Porto Santo boasts a vast stretch of heavenly sands. Then there are the mountains, where lofty jagged peaks reach above the clouds. Linking it all together are the leavada hiking trails, following the island's traditional irrigation system. In Funchal, the capital, museums, wine tasting, and aged-Architecture tell their own story. Madeira is legendary – and when it came time to return to my life in Lisbon after a winter month on the archipelago, you can bet I cried a tear or two.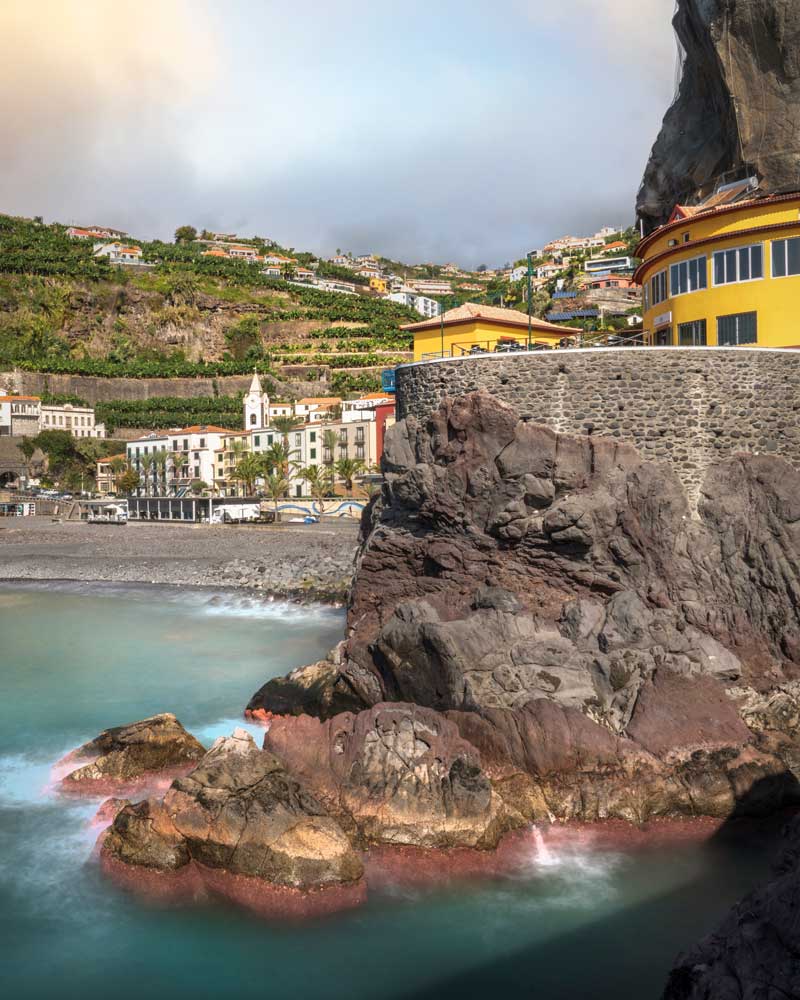 Sicily, Italy
Best for warmer winters, served with culture and off-season bargains
Italy's 'in the moment' Island – thanks to The White Lotus – is a surefire European winter destination.
The largest island in the Mediterranean, Sicily doesn't fail to entertain. From beautiful beaches, like Cefalu, to characterful cities, such as boisterous Palermo, you've got everything under the sun – often quite literally – here.
As one of the warmest places to visit in Europe in winter, you can expect daytime temperatures to peak around 14°C in February. Still, showers can be common in the winter months, so don't expect the weather to be like that of, say, the Canary Islands.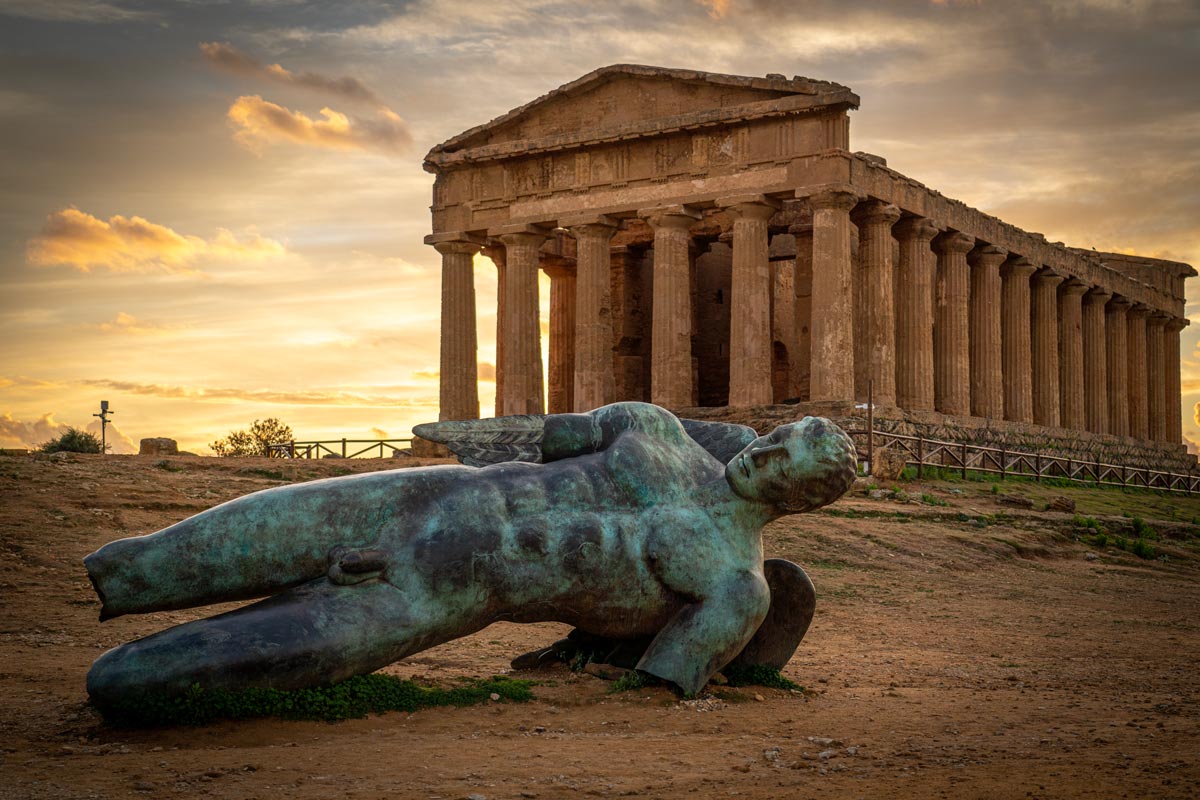 Read more:
Best islands to visit
Luckily, there is plenty to entertain on a rainy day. From Byzantine churches to impressive Roman Villas with nearly perfectly-restored mosaics, the island's rich culture is more than just a distraction from the beaches. Even the Valley of Temples, a strip of grand Greek architecture outside, is worth braving the showers for. Having just spent November rocking around Sicily's four corners, it's a big thumbs up from me.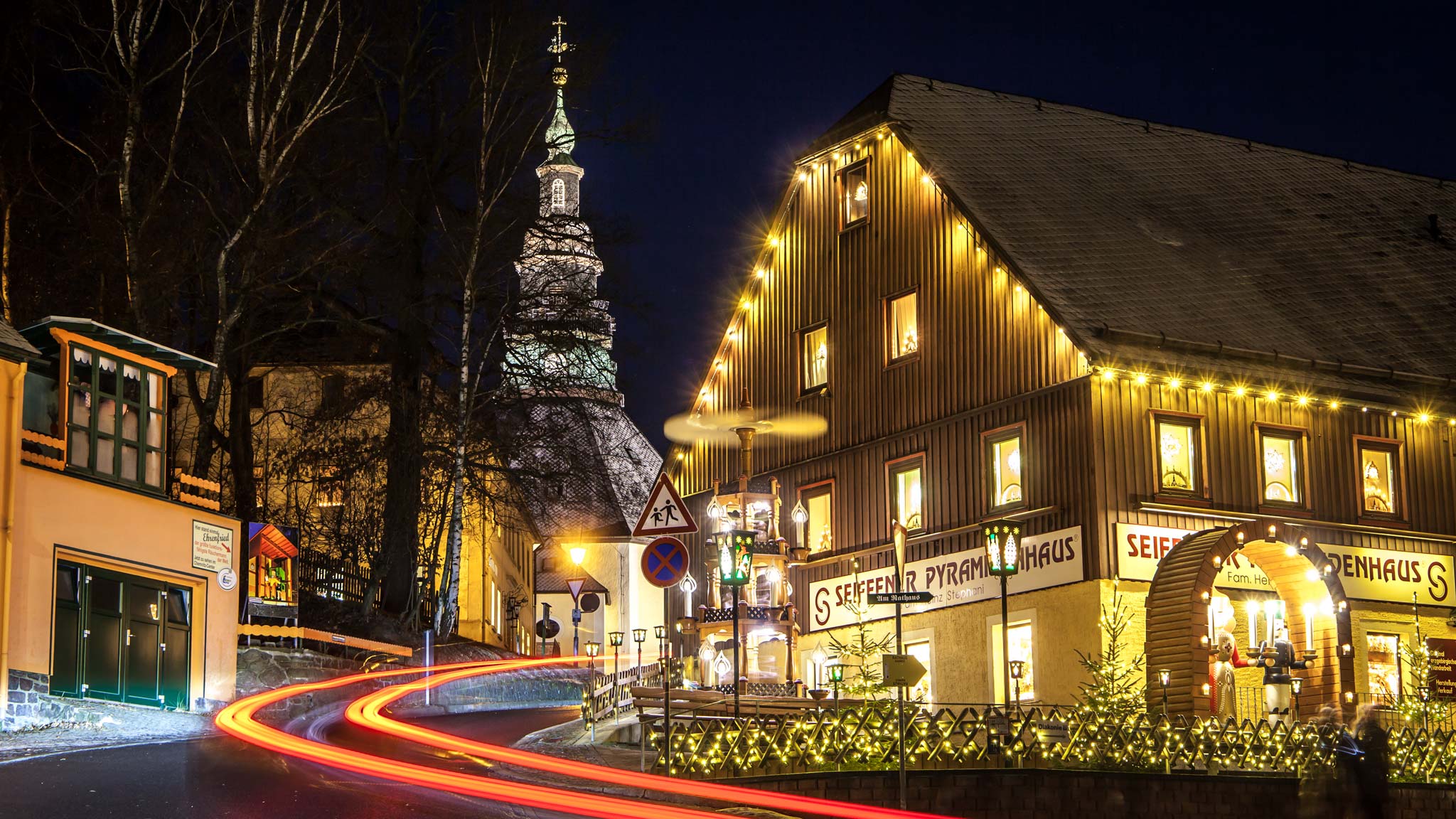 Dresden and Saxony, Germany
Best for winter wonderlands, traditions, and Christmas villages
Germany is renowned for its Christmas Markets, and the capital city of the Saxony region, Dresden, is no different. In fact, the city boasts eleven different themed Christmas markets.
Beyond the festivities, it also makes a great city break in general. The city is compact enough to explore on foot, and the grand Baroque architecture makes this a worthy rival to some of the other great cities in central Europe, but Dresden at Christmas is when the city truly shines.
However, what makes Saxony one of the best places to visit in Europe in winter is other places to visit in Saxony, Germany, and not just the uber-cool city of Leipzig. This is a land full of traditions – especially at Christmas – and it's well worth hiring a car to experience them.

Read more:
Christmas in Saxony
In the Ore Mountains, you'll find the village of Seiffen – an almost year-round Christmasy Eden. Here, workshops create toys, candles, decorations and other festive-related items no matter the month. Come December, it feels like a proper snowy wonderland. Then you have the mountain town's miner traditions. From deep underground carol concerts in decommissioned mines to parades and traditional feasts, a Christmas trip to Saxony goes far beyond the markets and glühwein.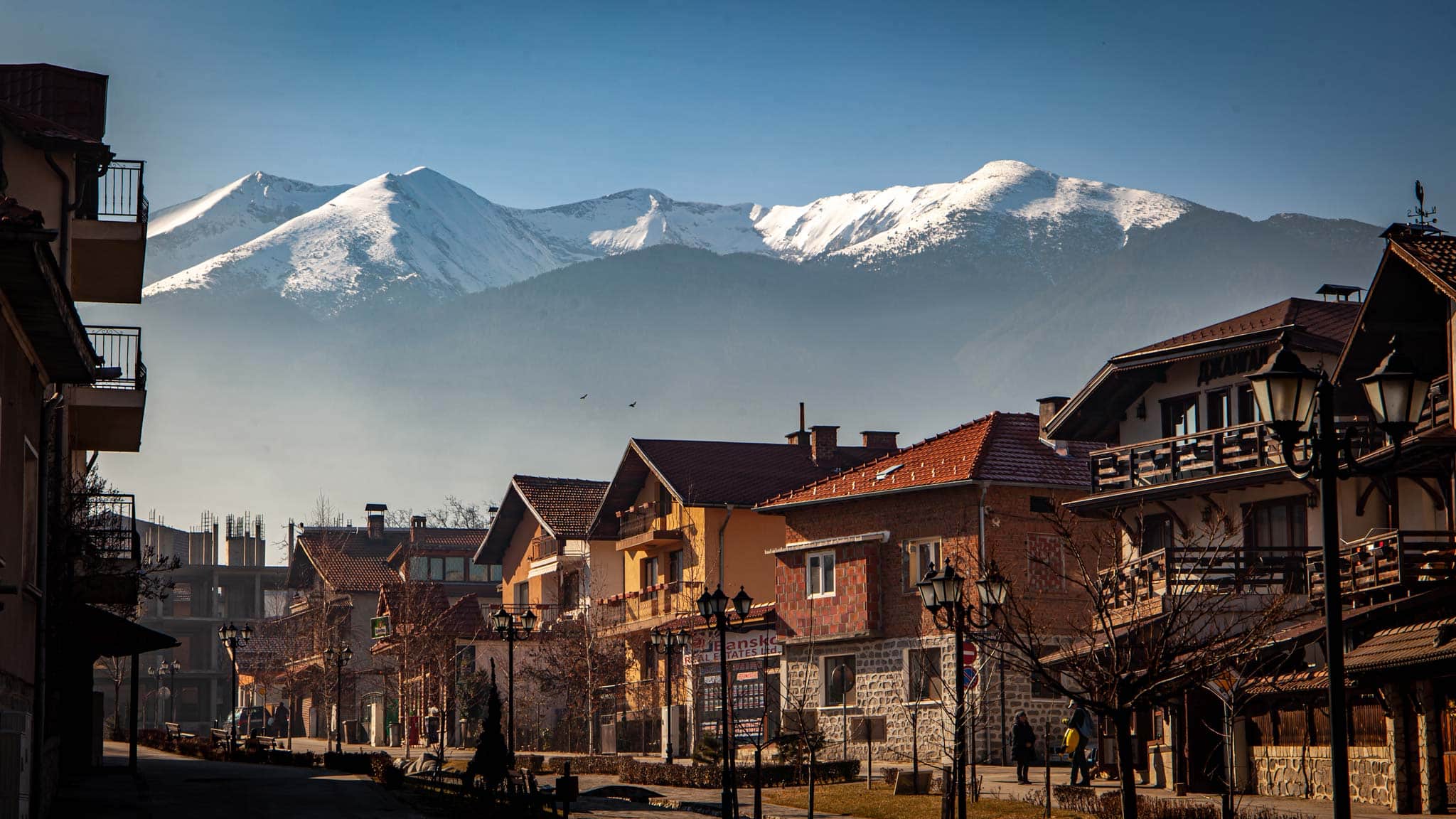 Bansko, Bulgaria
Best for skiing or snowboarding without breaking the bank
Bansko in winter is an ideal place for Skiers of all abilities, whether you want to learn or just head off with groups of mates to hit the slopes.
What makes it one of the best ski places to visit in Europe in winter, though, is just how affordable it is. This is particularly ideal if you're a first-timer and want to try the sport before shelling out a fortune to some fancy French resort.
With half-board chalet rooms coming in at around £300 and great value lessons, it really is one of the cheapest places to Ski in Europe during winter. Another bonus is the lift passes that can be arranged by the day for those not wanting to commit to an entire week skiing, and even non-skiers can use the chairs to reach the higher après-ski points. This also helps make it a good choice for a family holiday in Europe without breaking the bank.

Read more:
Skiing in Bansko
Before the skiing, which takes place a 30-minute gondola ride from the resort town, you'll find all you need with restaurants, bars, rental shops and other activities like ice skating. Bansko's Old Town is beautiful, with traditional buildings, museums, and a small but stunning Orthodox church. You also have some hot springs nearby to explore, and after Bansko, you could head to the cultured city of Plovdiv to visit the ancient attractions crowd free.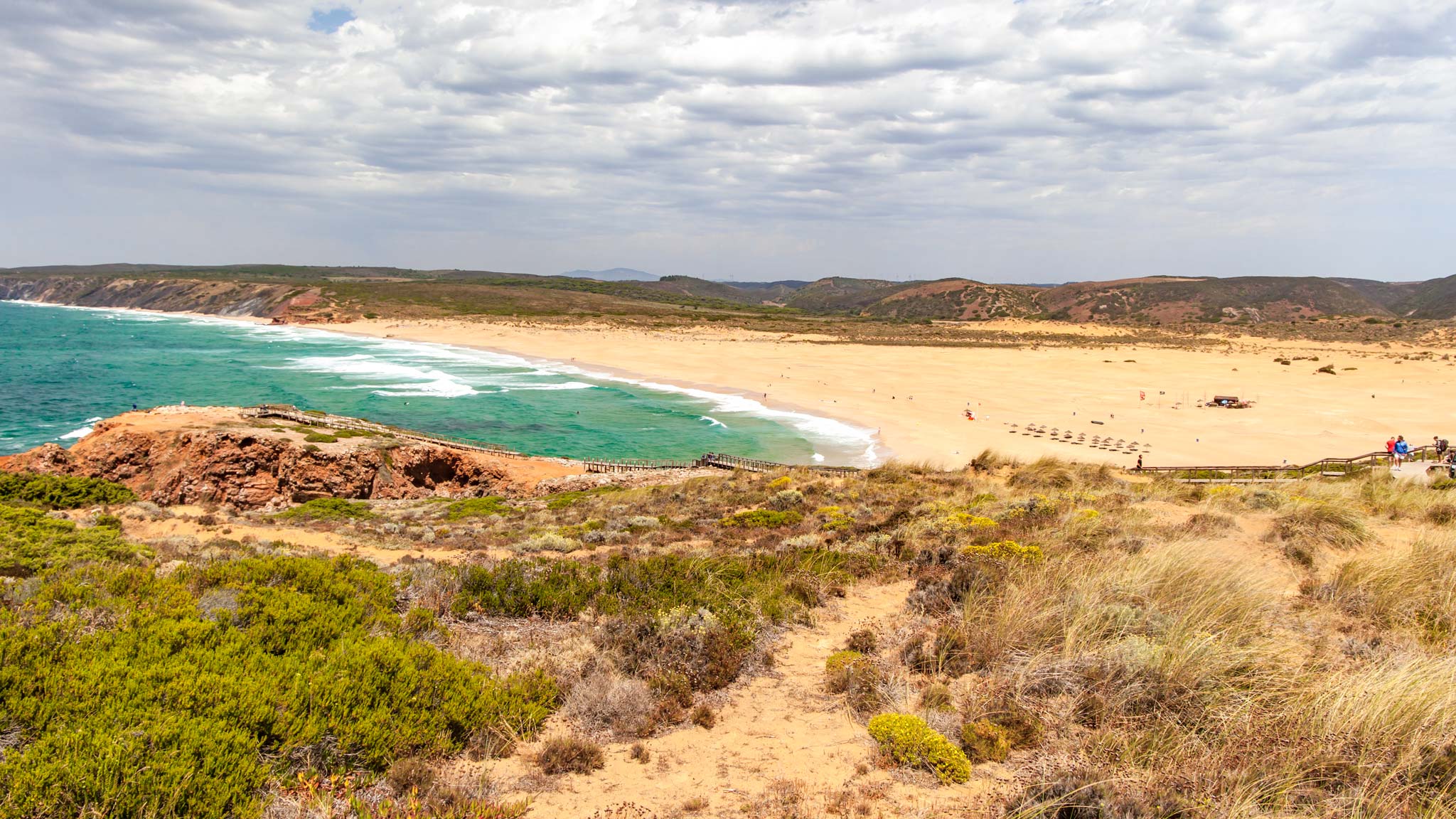 The Algarve, Portugal
Best for off-season deals and (usually) sunny days
If your budget doesn't stretch to a luxury island escape in far-flung lands, then you'll be looking for your sun a little closer to home.
The Algarve, Portugal's southernmost region, is one of the warmest places to visit in Europe in winter, and being the off-season, there are usually plenty of deals to be had. Especially if you consider some of the Algarve's more unusual places stay in inland.
Renowned for its 300 days of annual sunshine, it isn't a guaranteed sunshine destination, though it's undoubtedly going to be much warmer than in England – in fact, I'm here writing now (January) and writing this on my balcony in a T-shirt.
Read more:
Things to do in the Algarve
Having lived here for quite a few years now, generally, I've found December to have pretty good days – Christmas is often outside – and then showers start coming a bit later in winter. That said, it's unpredictable, so pack an umbrella and plan for some emergency Algarve rainy-day activities. Lisbon, Portugal's capital, also makes for a good winter city break, with the weather usually just a little less warm than in the south.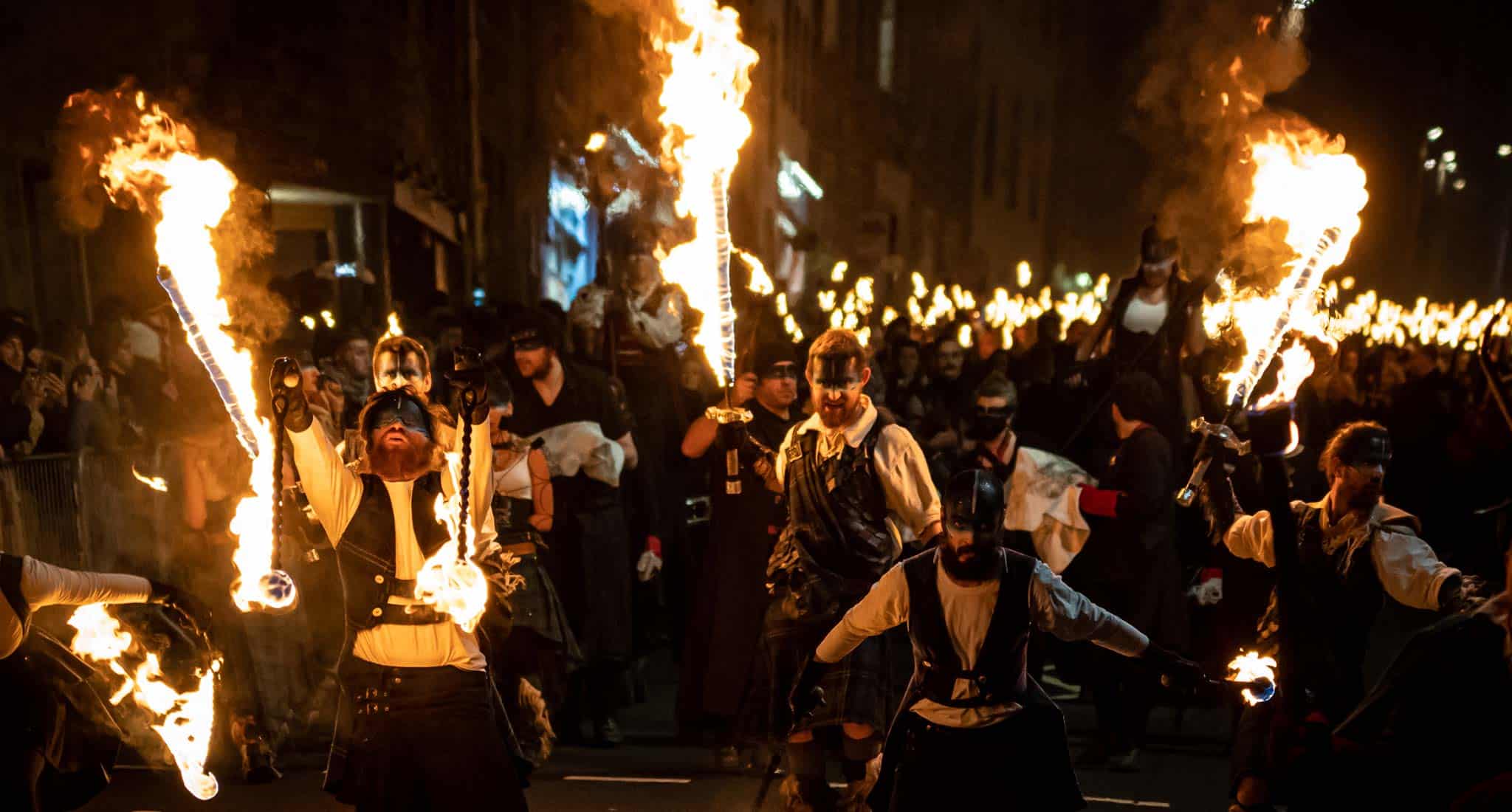 Edinburgh, Scotland
Best for Christmas and New Year's Eve celebrations
Edinburgh, the capital of Scotland, is a treat any time of year. What makes it one of the places to visit in Europe in winter, though, is the Scottish Hogmanay celebrations which take over the city.
Hogmanay is the Scottish word for the final day of the year, and boy, do they know how to party. This will be no big surprise for anyone who knows about Edinburgh's 11 festivals throughout the year.

Read more:
Hogmanay in Edinburgh
Over these days, huge concerts, a torch-baring parade, artistic events, firework displays, and even a chilly AF swim take place. The city is packed, the energy levels are high, and it's an epic way to see in the New Year. The lead-up to Christmas is also great in Edinburgh. Whether you're sipping mulled wine at the Christmas Markets, warming yourself by a pub fireplace, or escaping the rain in the city's excellent museums, a winter trip to Edinburgh is a winner.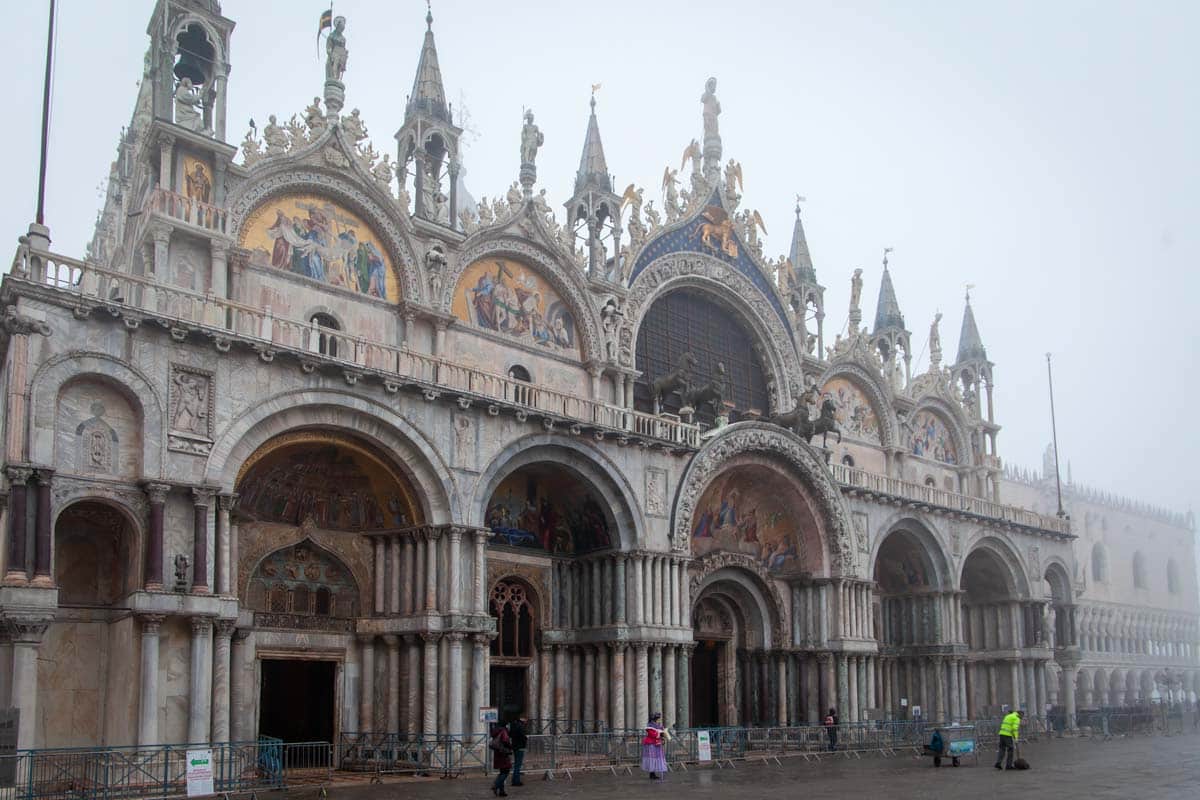 Venice, Italy
Best for off-season visits, carnival and Valentine's Day getaways
While it's not one of the warmest places to visit in Europe in winter – you'll need to head further south in Italy for a few more degrees – it is certainly one of the most romantic, making Venice a firm Valentine's Day favourite.
But that's not even the best reason to visit the canal-lined city during the second month of the year.
No, it's Venice Carnival, a tradition since 1162 which makes this masterpiece of a city one of the best places to visit in Europe in winter.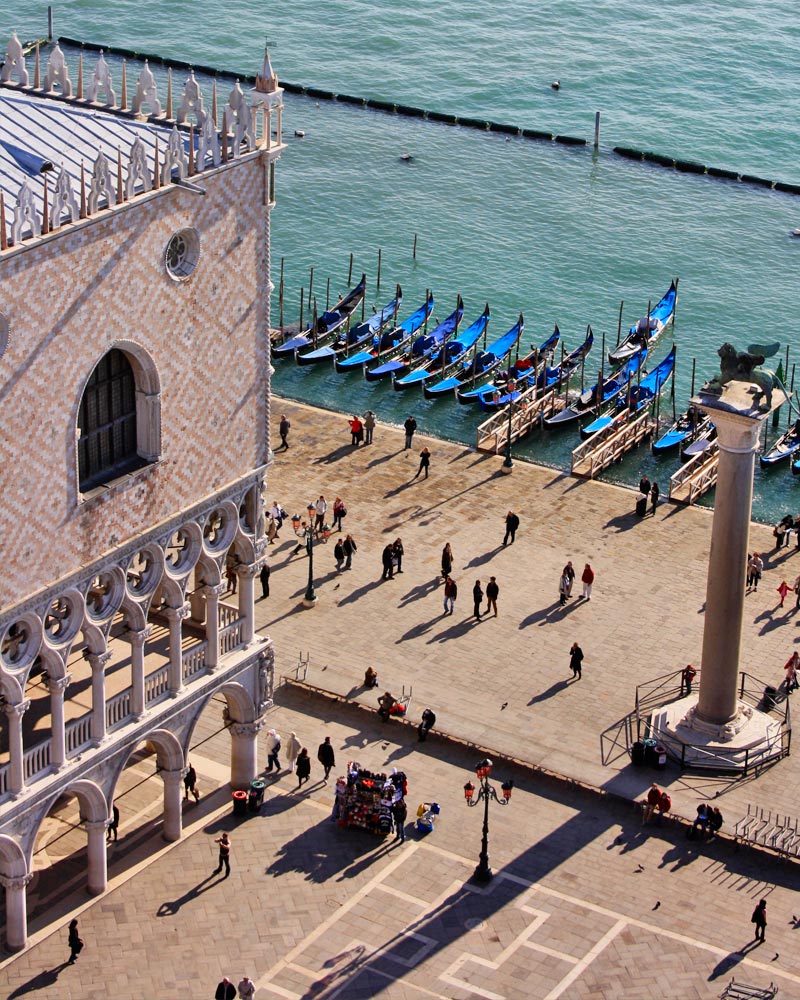 Read more:
Why I love Venice
While you'll always find crowds in Venice, I was actually pretty surprised how it wasn't busier when I visited the carnival. Perhaps the less favourable weather and the off-season does put some people off. Whatever the reason, you'll likely find Venice shrouded in most, adding to the spectacle of the masked faces and costumed bodies strolling around the city like Saint Mark's Square is a grand ball. If you prefer your grand balls inside, there are also plenty of those, too – though you'll likely need to dig deep to secure a ticket.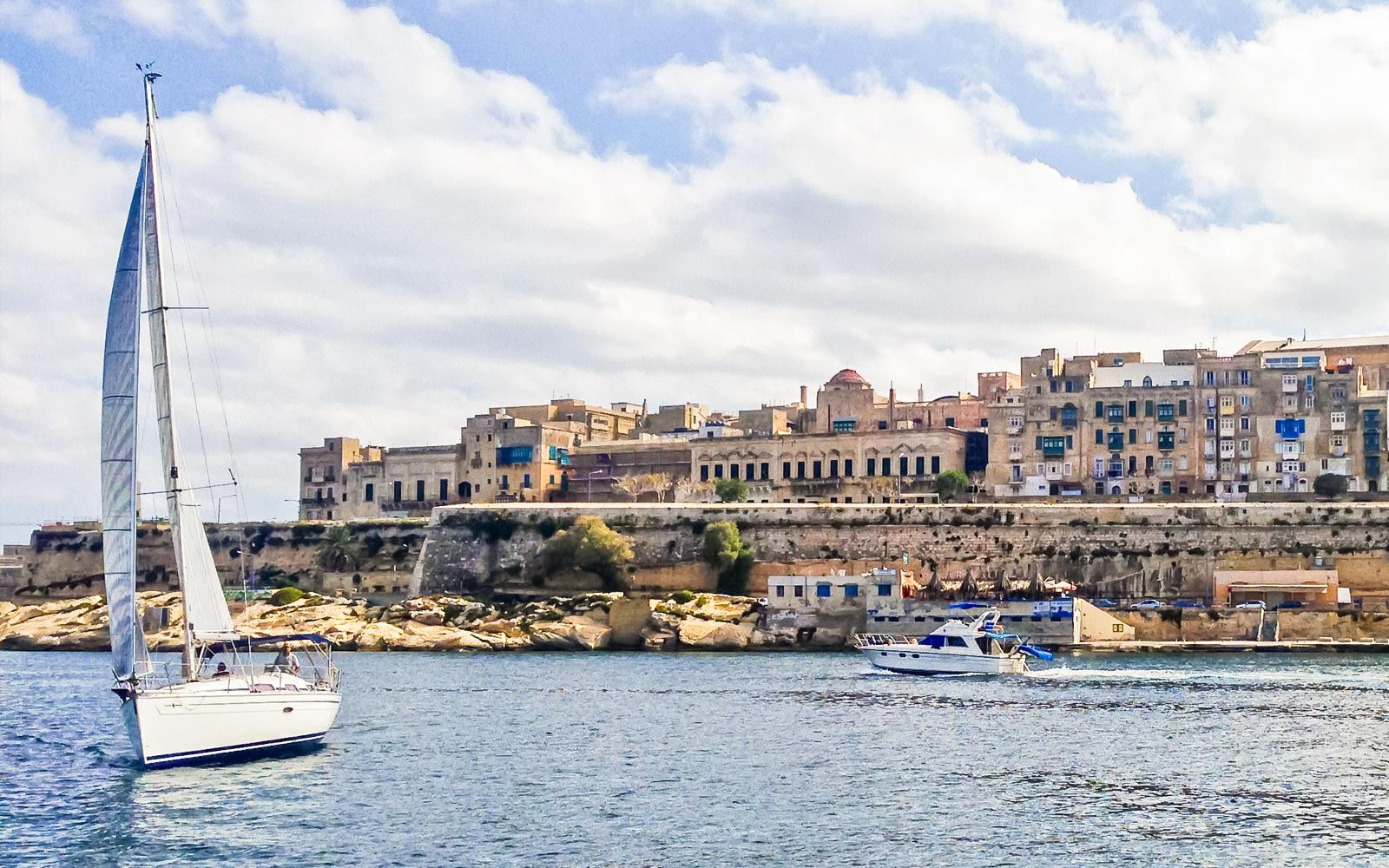 Malta
Best for winter sun and an island escape
With highs of 14°C in February, Malta is one of the warmest places to visit in Europe in winter.
While it might not be the best time to dive into the sea – trust me, I did my advance PADI course here during winter – the often sunny days are a welcome change to the bleak winters in Northern Europe.
Luckily, the ocean still sparkles even if it's not calling your name, and afternoons topping up your tan aren't impossible. With plenty of cultural attractions to entertain, too, even rainy days aren't wasted.
Wander the historic streets of Valletta – a grand, UNESO-listed city dating back to 1566. Older still is Mdina, an ancient fortified city and the nation's founding capital. Taking it back even further is the mind-blowing archaeological site of Ghar Dalam. With some of the prehistoric wonders dated thousands of years BCE, you can rest assured that Malta has heritage aplenty alongside her breathtaking bays.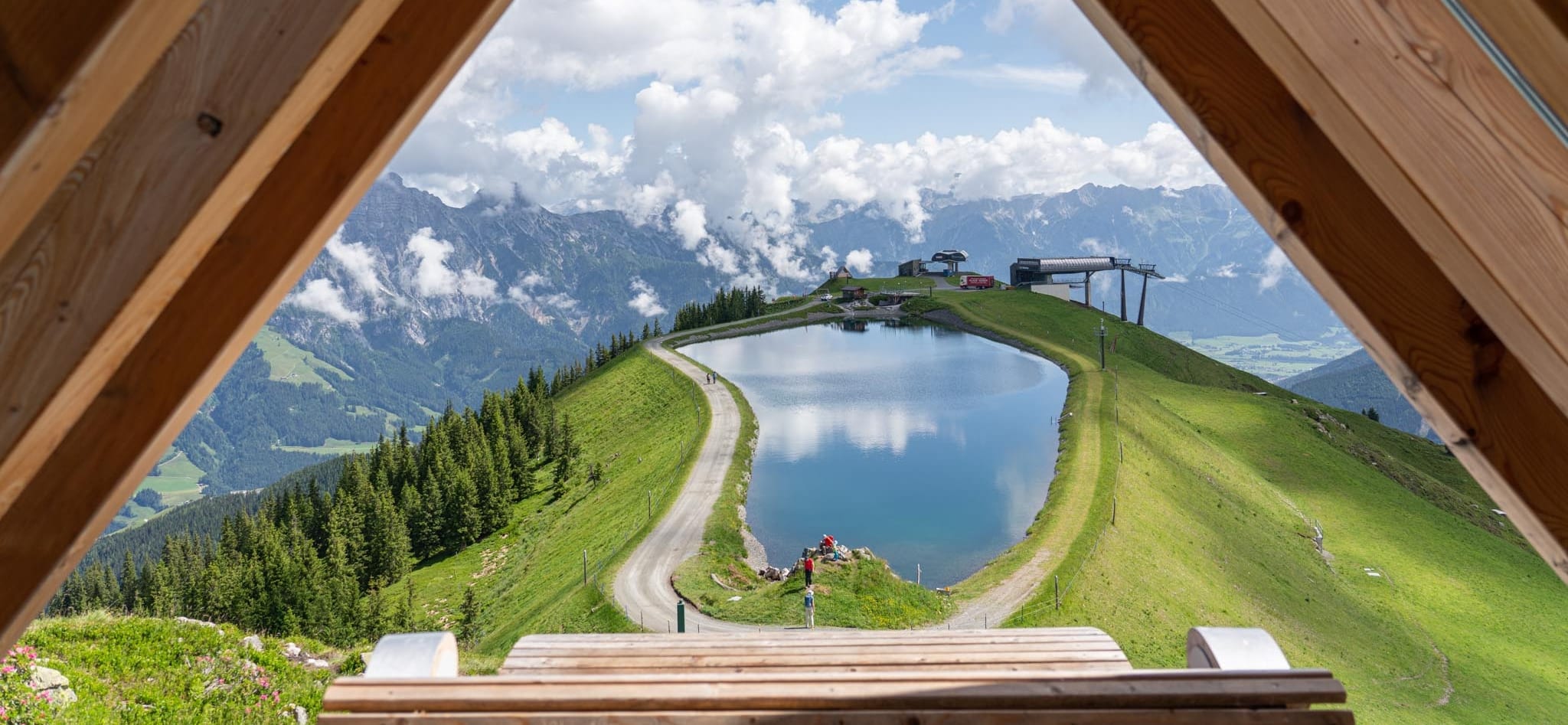 Leogang, Austria
Best for winter sports and skiing with a side of culture
Full disclosure, I haven't made it to Leogang in winter. Instead, I ventured here in summer – which might sound strange for an awarded ski destination, but I love exploring Austria in the summer months. Even Innsbruck in summer is a world away from its winter personality.
The primary calling in Leogang is The Asitz Mountain, which is transformed in the summer into a cultural hub with concerts, art displays, and plenty more going on.
Come winter, when the thick covering of snow arrives, it's very much a different story. With some 270km of pistes, it draws in crowds. Snowboarders are also well-catered for at the Nitro Snowpark.

Read more:
Saalfelden Leogang guide
Down from the mountains and easily reached by train, Salzburg is also a delight in winter. So, adding on a visit after the slopes is never a bad idea. Seeing the city's spires coated in snow and the UNESCO-listed Old Town decked out in festive cheer is an absolute delight. Being a musically-charged city, it won't be a surprise that the song Silent Night hails from Salzburg, and there's even a church dedicated to the carol on the city's fringes. Personally, though, I find Austria in summer is when the country really shines, and if you're not a ski or snow fan, you might just agree.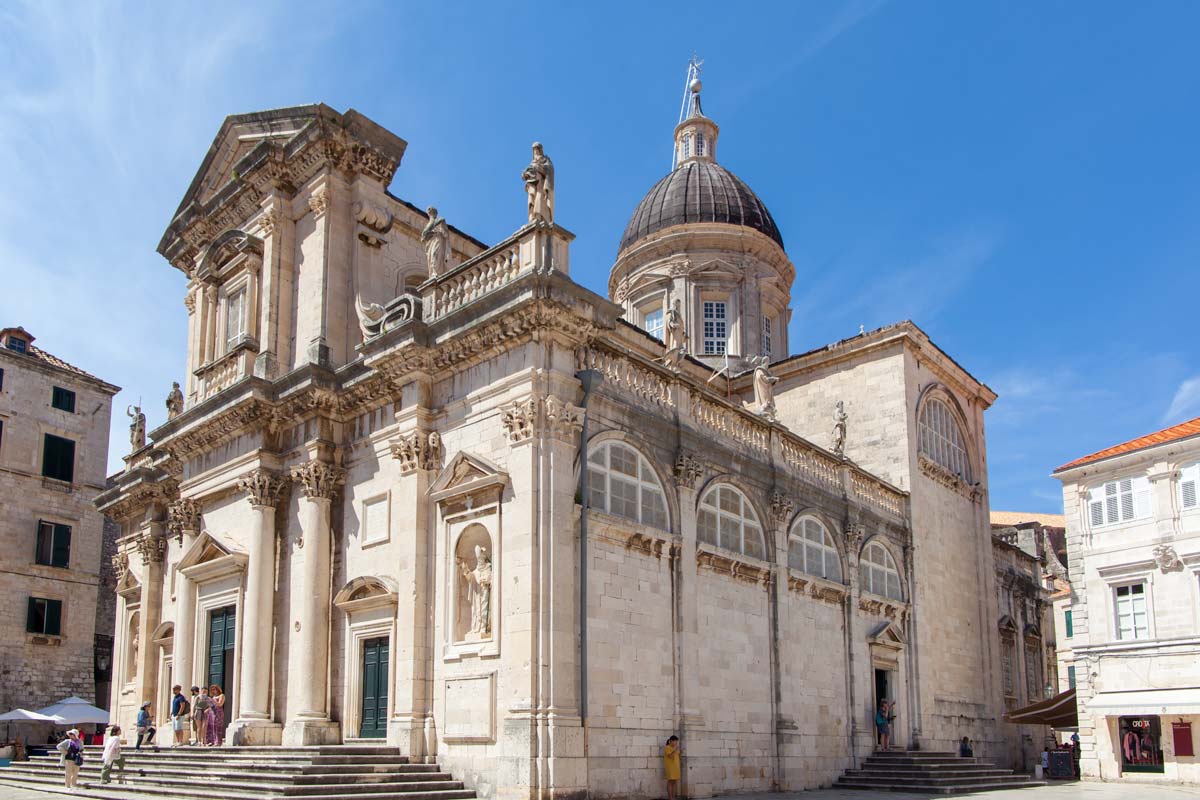 Dubrovnik, Croatia
Best for some sunny days and a cruise-free city
While showers can come, and temperatures only peak around 13°C, Dubrovnik is still one of the warmest places to visit in Europe in winter.
However, warmth isn't the main reason to head to Croatia's separated and most southern city in the winter months.
The best reason to visit Dubrovnik in winter is to avoid crowds. In season, the day trippers and multiple cruise ships can make the heaving streets unbearable. In winter, sailings are rare, and you'll find this European gem in a much more 'authentic' state.
Walk the imposing city walls without jostling for space. People watch – in an enjoyable way – on Stradun. Marvel at the Assumption Cathedral without feeling rushed. Then, head up into the hills by cable car to survey the surroundings. If you're lucky, you might get your towel down for a few hours on the beach. If not, you'll have witnessed Dubrovnik how I remember it from 10 years back – blissful.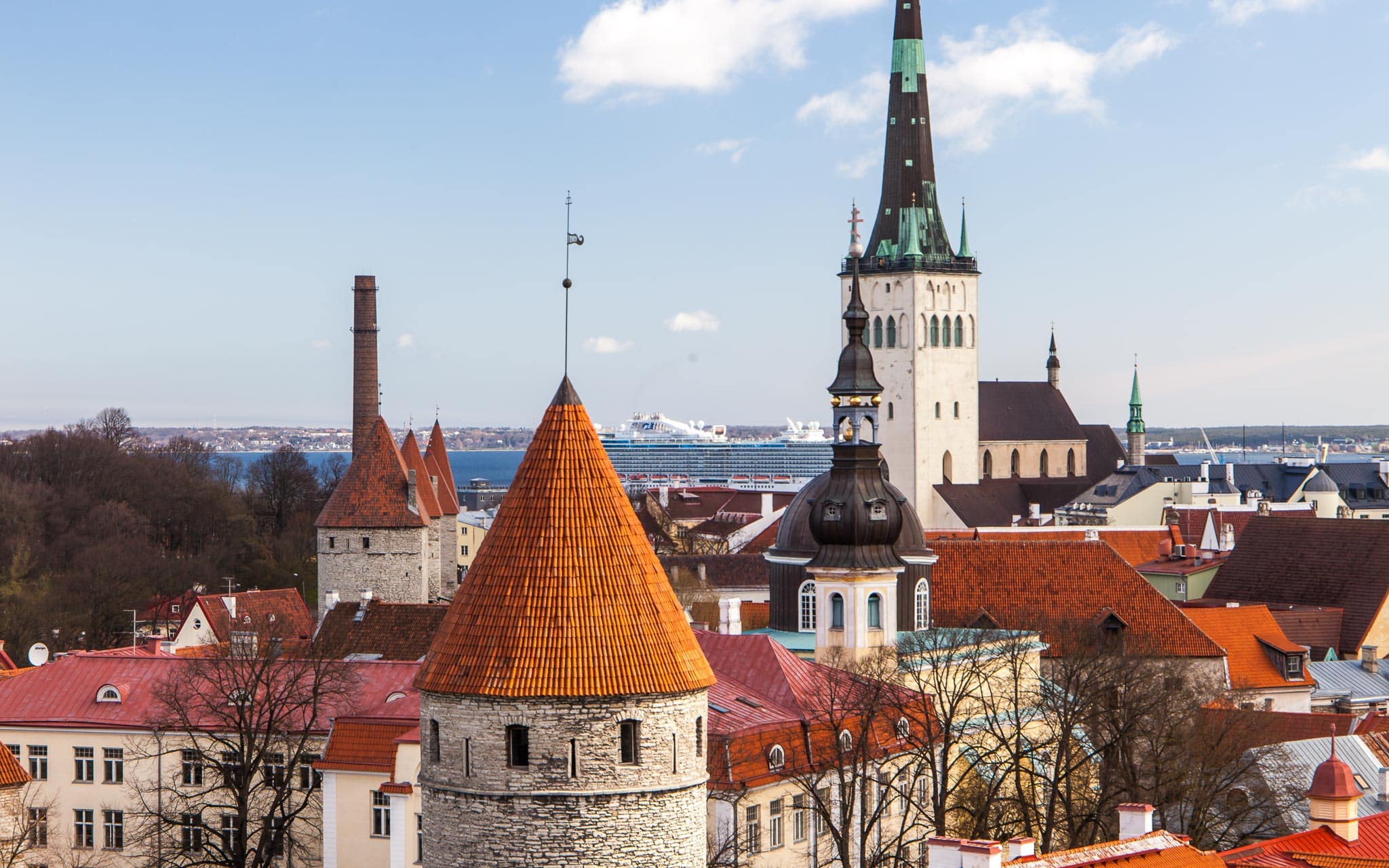 Tallinn, Estonia
Best for a Christmas market or Valentine's Day city break
When it comes to Christmas markets, gorgeous Tallinn does not disappoint.
During the rest of the cold season, I wouldn't count it as one of the places to visit in Europe in winter – it's a summer hit for me – however, the festive season is a winner.
Taking over the whole of Town Hall Square, the market, which runs from late November until early January, is a dream. With snow-capped spires all around, warm mulled wine flowing freely, and window cabins decorated in twinkling lights dishing out local treats, this is the literal definition of a winter wonderland.
Read more:
A day in Tallinn
Away from the festive cheer, Tallinn delivers enough to entertain. Whether you'd prefer to hang out in the hipster-cool neighbourhood of Kalamaja shopping independent handicrafts and sipping craft beers or explore the well-preserved medieval core's museums, you'll find a winter city break to Tallinn is basically a gift from Santa himself.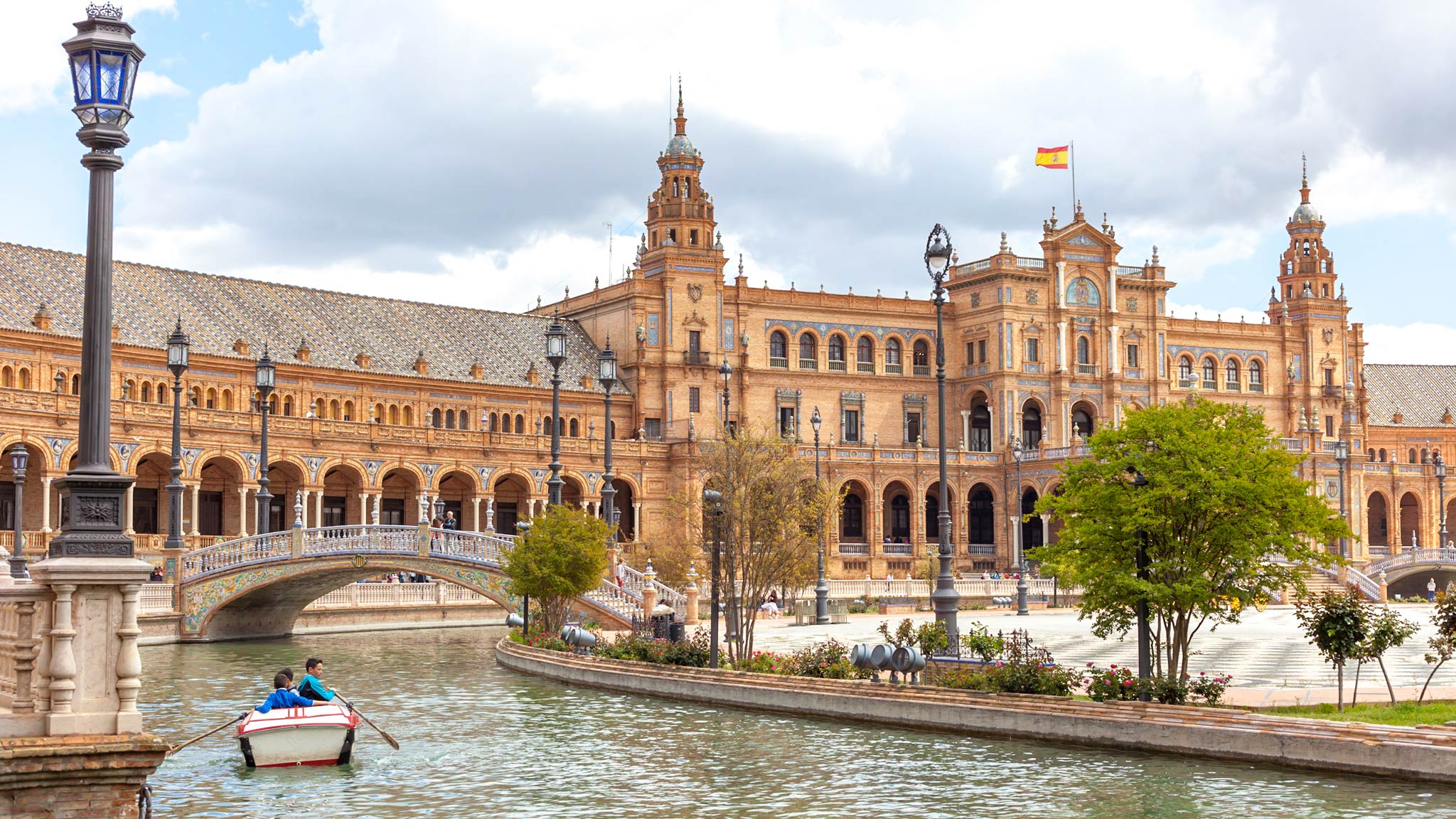 Seville, Spain
Best for a winter city break in Spain's hottest city
Andalusia's heart-thumping, feet-stomping, and castanet-clapping capital of Seville is a city of fiery passion. It also has the warmest year-round average temperature of any Spanish city.
While this means the heat can almost be unbearable to sightsee in summer, its claim as one of the warmest places to visit in Europe in winter – temperatures can reach 18°C in February – make a winter trip much more pleasant.

Read more:
A weekend in Seville
Be sure to watch a Flamenco show. Visit the hulking Gothic Cathedral and climb the La Giralda tower. Relax amongst the leafy gardens and green spaces. Find time to admire the tilework of Plaza de España and tour the Seville Museum of Fine Arts. Then, devour all the tapas before sipping beers into the early hours. The city's student-heavy population keeps the nights long during term time.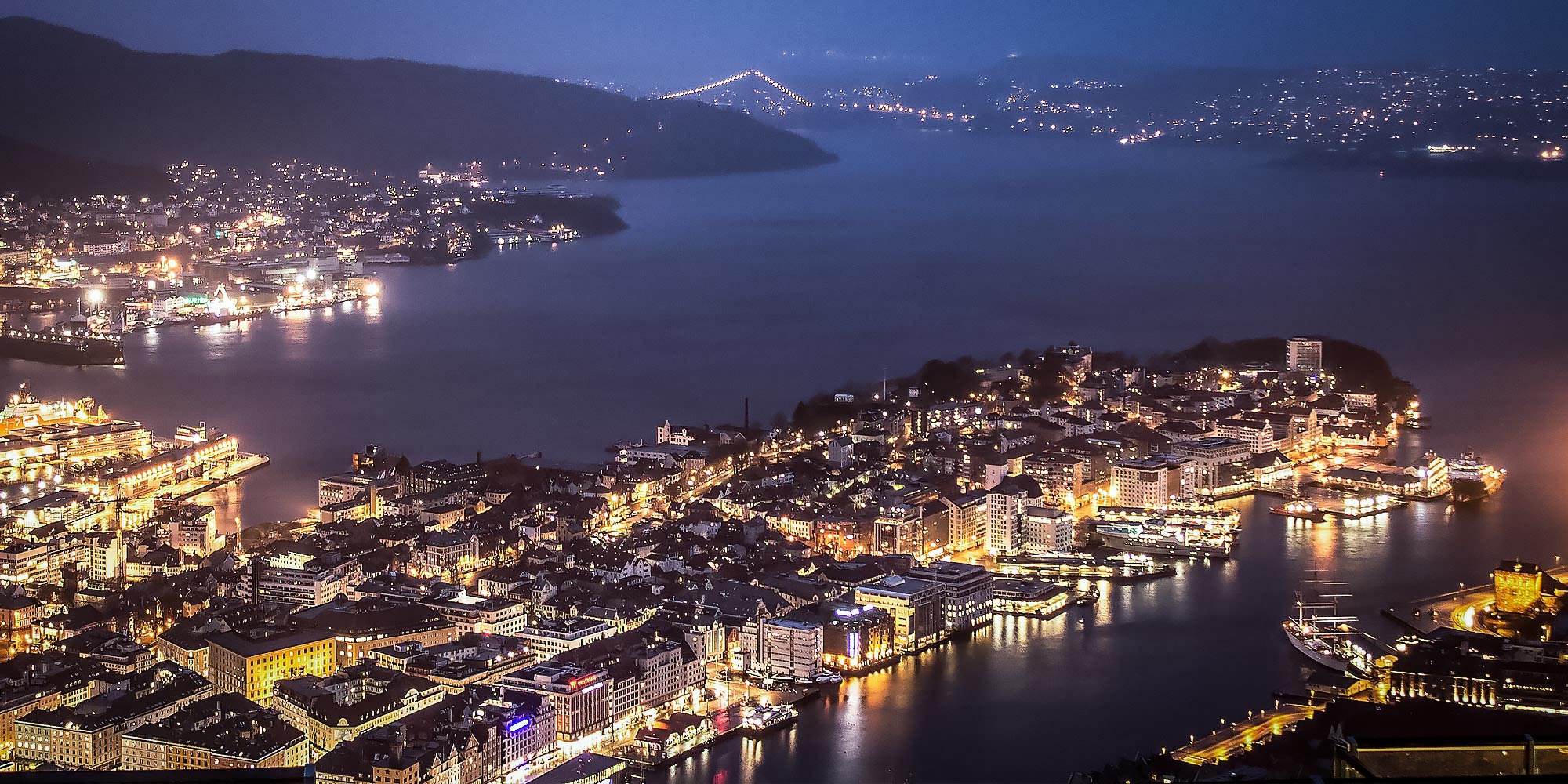 Bergen, Norway
Best for a snowy city break and northern lights gateway
Bergen is one of my favourite places to visit in Europe in winter. Even the train to arrive from Oslo – battering through snow storms – was a treat.
The second–largest city in Norway, it gets into the festive spirit with a decent-sized Christmas market. With the wooden huts in Bryggen, the reconstructed medieval wharf, twinkling and snow decorating the entrances to museums, it's a wrap-up warm and snuggle-by-the-hearth kind of place.
Once you've had your fix of this striking city, it's time for the Northern Lights. Bergen, sadly, isn't the best place to spot them. Heading north is the way to go, though you could be looking at a full days drive to reach the best views. This, although not environmentally friendly, a domestic flight may be needed – especially if you want to visit the Lofoten archipelago, home to some of the best islands to see in the world.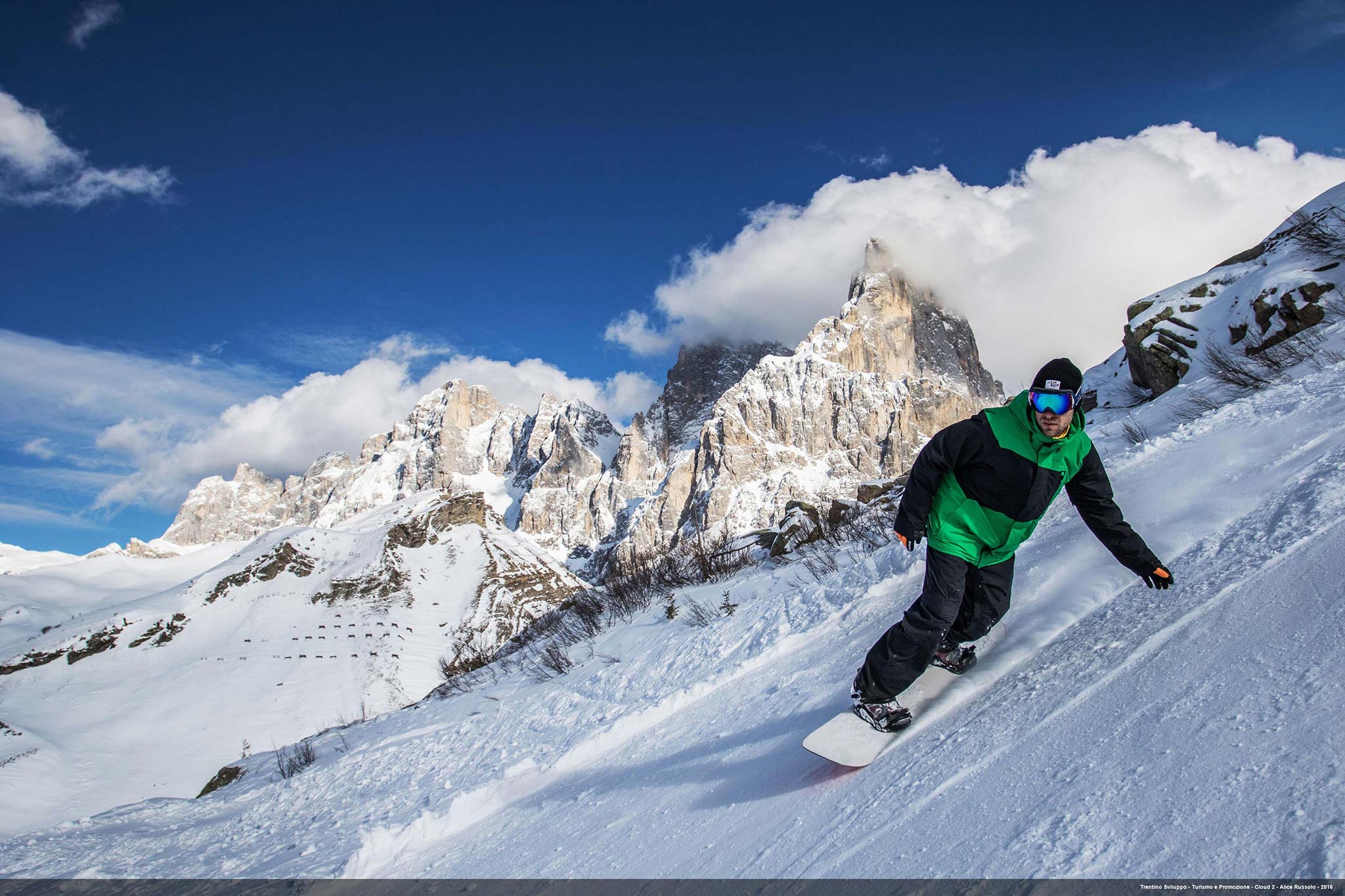 Trentino, Italy
Best for winter sports against a stunning backdrop
There really is no wrong time of year to visit Trentino, Italy's northern region that feels almost Austrian in its appearance and vibes.
Most famous for the Dolomites, Europe's poster-child mountains, it's no surprise all those jagged peaks lead to plenty of nearby snow activities.

Read more:
Reasons to visit Trentino
One of the best places to visit in Europe in winter for skiing is Madonna di Campiglio. For mid-level skiers, I've been told it's a dream. Excellent snow, varied pistes, and all those breathtaking peaks as a backdrop. Add Italy's infamous cuisine – often with a mountain twist here – and Aperol-fuelled après-ski sessions into the mix, and really, what could be better? For a bit of culture, plan a night or two in Trento, the region's verdant and welcoming capital city.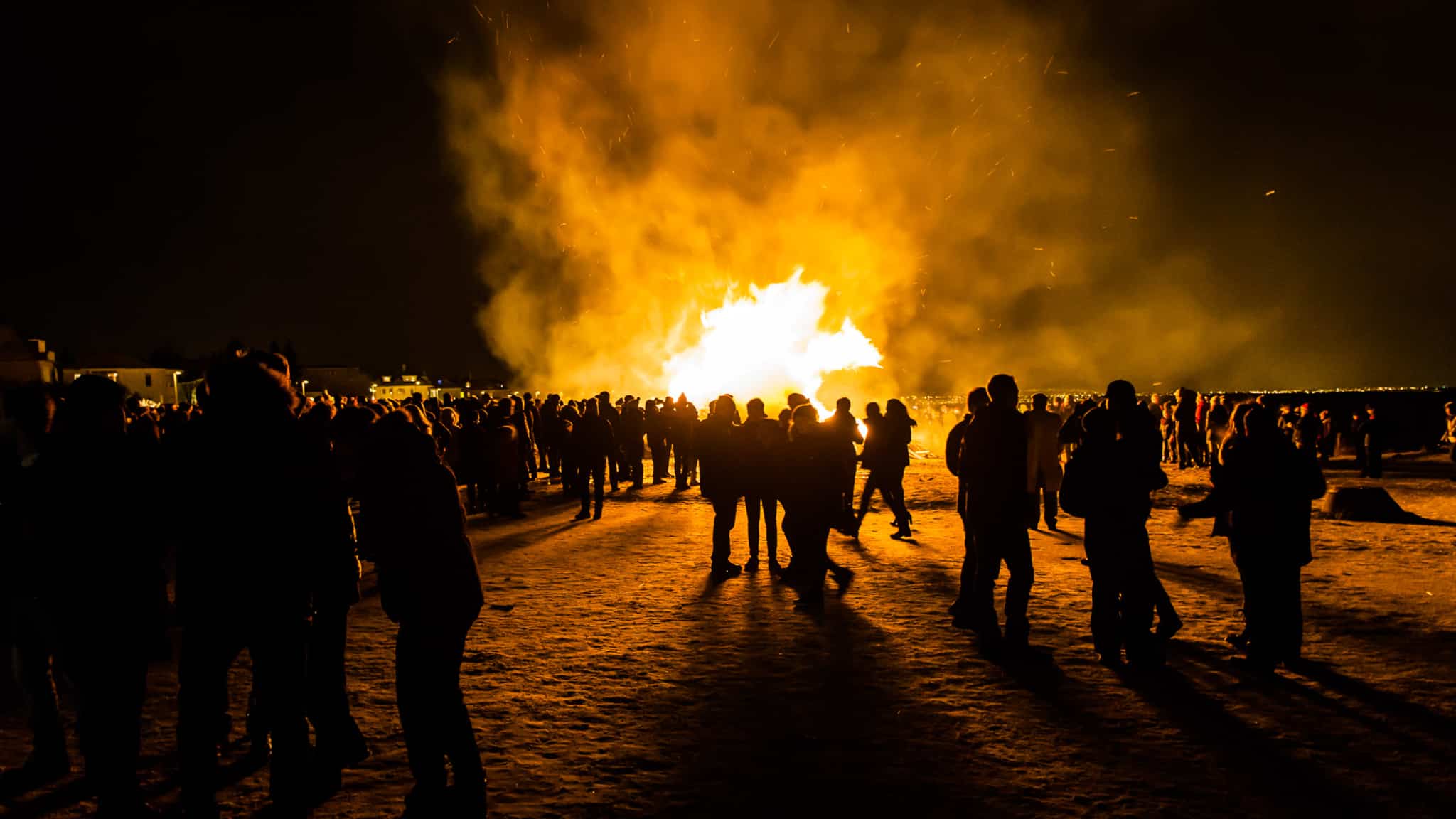 Iceland
Best for a wild New Year's Eve and a land of snow and ice
A lot of people warned me against travelling to Iceland in winter, and although it didn't go perfectly, the money saved and the snowy-covered experiences were worth it.
The main reason I wanted to visit Iceland at this time of year was for the New Year's Eve celebrations. Here, it's a free for all. There's no official event, and everyone just goes crazy for a few days. Bonfires burn into the night, fireworks go off in all directions, and revelry takes over the street. An actual land of fire and ice.
Read more:
Iceland in winter
While visiting in winter was cool, especially seeing such deep snow everywhere, it isn't without its difficulties. Roads may be shut, the Northern Lights may be hidden behind heavy cloud cover, and tours could be cancelled. Still, I loved it. I even managed to go snorkelling between the tectonic plates – baltic!
Just do your research before visiting Iceland in the dark depths of limited daylight in December. This isn't going to be everyone's favourite place to visit in Europe in winter.
Discover more of the best places to visit in Europe by season and month:
https://www.danflyingsolo.com/wp-content/uploads/2020/12/Ponto-do-Sol-Madeira-Portugal-135.jpg
1152
2048
Daniel James Clarke
https://www.danflyingsolo.com/wp-content/uploads/2022/01/blogo-1w.png
Daniel James Clarke
2023-01-08 11:46:00
2023-09-19 21:31:36
15 Best places to visit in Europe in winter: warmest spots and winter wonderlands