Best Places to Visit in Europe this Autumn & Winter
Updated: 4th December 2019
This website uses affiliate links which may earn a commission for purchases made at no additional cost to you.
Cold mornings, check. Historic architecture, check. French pastries and Italian pasta, check.
What's missing? The crowds…
The offseason is the best time to visit Europe and pretend it is your own private playground. Whilst the famous cities of London and Paris never really lose the crowds, here are a few trade-offs I am sure you will fall in love that are (nearly) free from selfie stick attacks and queues long enough to be a flight time during the offseason.
Exploring Europe is super easy thanks to both how close countries are, and also the Schengen zone making bus travel between cities sometimes the best routes at the most affordable prices. To hunt for timetables make use of the Omio app and website (formerly GoEuro) which allows you to search and book trains, buses and flights in Europe and is a great tool to help you plan, especially given there can be many different bus operators on each route.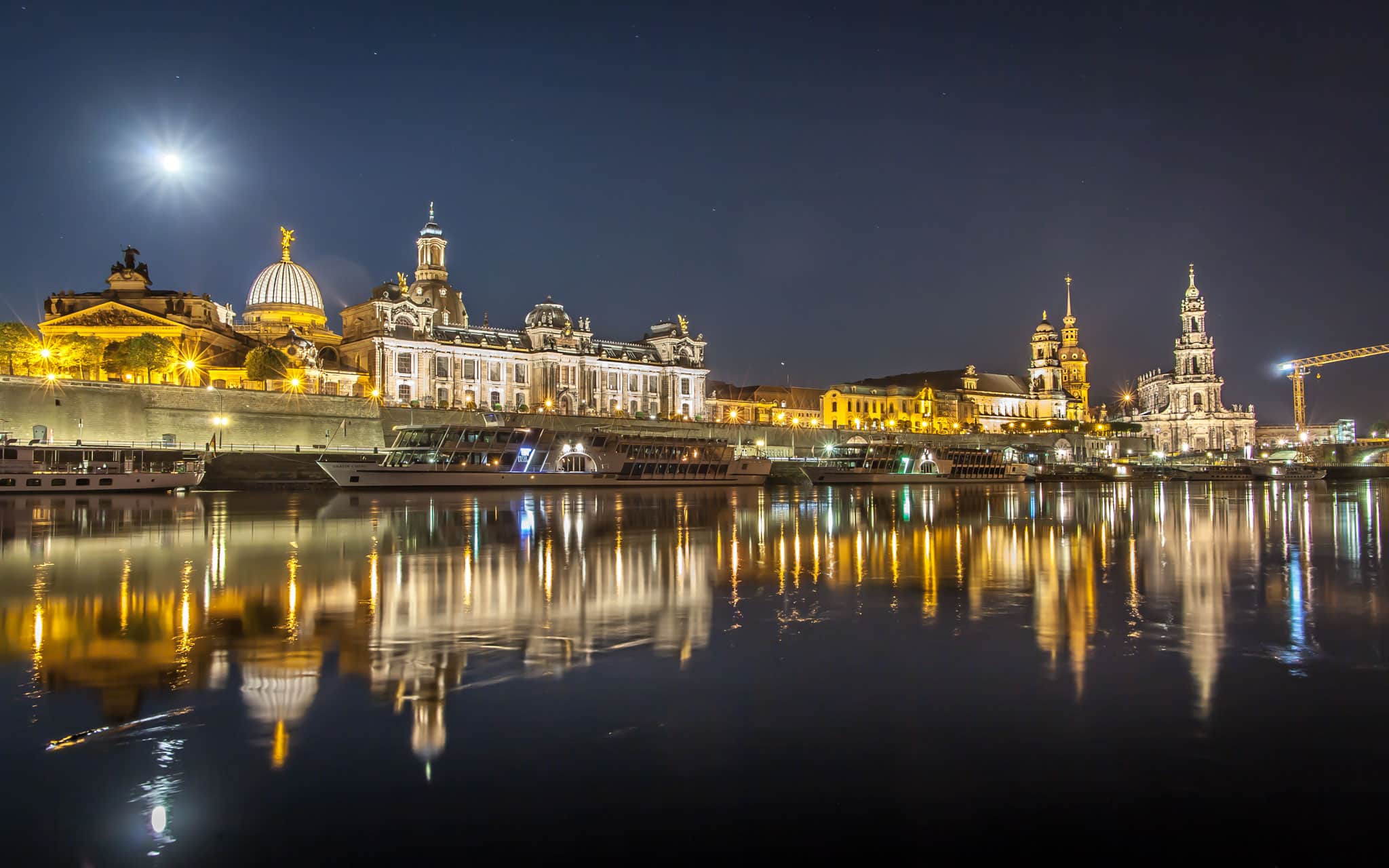 Dresden and Saxony, Germany
The capital city of the Saxony region, Dresden was a pleasant surprise. The city is compact enough to aimlessly explore on foot, and the grand Baroque architecture, which was restored (and in some case, is still being repaired) following the extensive damage of the war makes this a worthy European city break to rival some of the other grand cities in central Europe. Although it might not be as large as some of these other cities, the depth of arts, culinary creativity and the emerging street-art scene here make it a great long weekend destination.
While the height of summer and the month bring in the crowds, Dresden doesn't yet seem as discovered as Munich, Cologne and Berlin which means you can marvel at the architecture, enjoy your winter Gluhwein and get lost in countless galleries and museums without having to face an army of fellow tourists.
Christmas in Saxony is on a whole other level, as you can watch on my video, with traditions, markets and festivities galore.
Nowhere is that truer than in the Ore Mountains and Seiffen, an old mining town which is full of Christmas shops and has a long tradition of producing wooden toys. Whether you visit the Christmas markets, take part in old miners festive traditions such as feasts, parades or underground concerts in mines, a visit to Saxony in December will give you all the Christmas feels but without the crowds of say, Prague.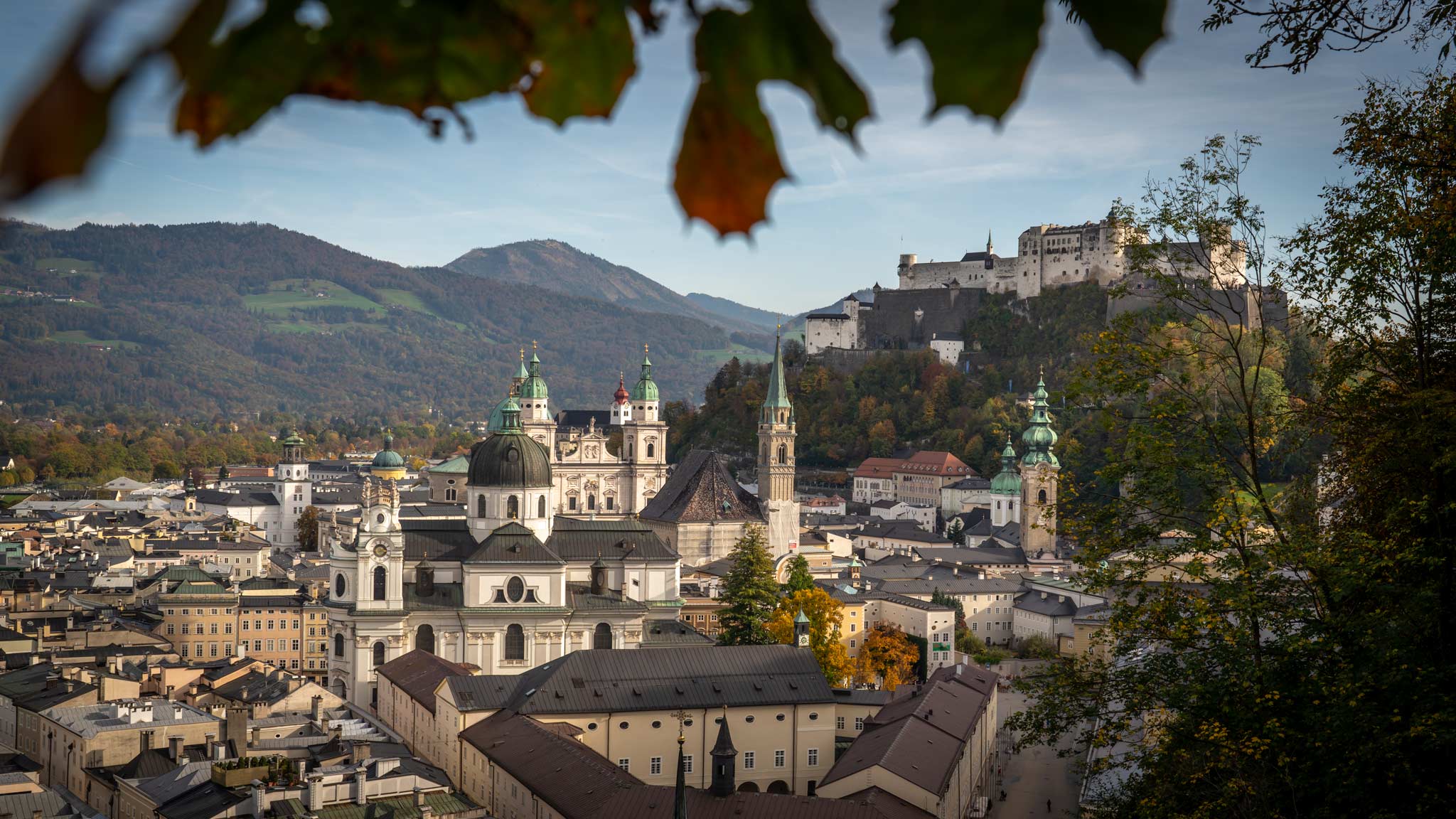 Salzburg, Austria
Salzburg is a drop-dead gorgeous city to visit all year round, and with a seemingly never-ending annual calendar of events and concerts to attend, it's hard to find a wrong time to visit.
That said, thanks to the stunning UNESCO old-town centre, in the summer months it can become jam-packed with day-trippers from river cruises, so head here in the colder months to see beautiful colours with fewer crowds. With amazing Christmas markets too, it makes for a fantastic festive getaway.
While Salzburg is rightly known as the city of music (think Mozart and Sound of Music), there is plenty to enjoy here for those who don't like classical performances. Walking the little cobbled streets is a joy, the restaurants are both cosy and historical, and the bar scene is kept pumping with gigs and concerts. Away from the iconic sights of the old town, a quick bus ride will bring you to beautiful alpine lakes and the views that Austria is most famous for, all within the Salzburg region that extends beyond the city.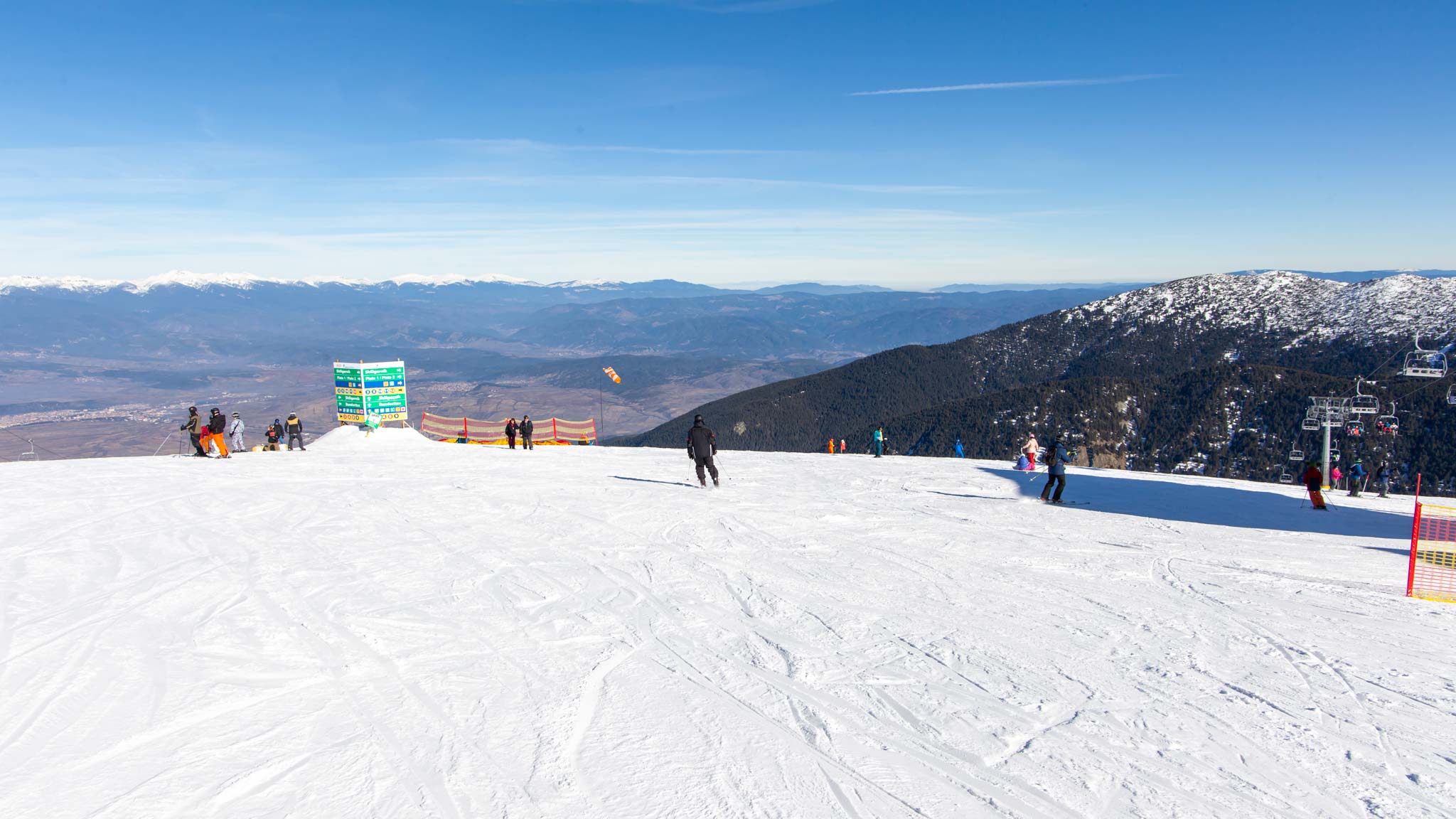 Bansko, Bulgaria
Bansko in winter is an ideal place for Skiers of all abilities, those wanting to learn, or groups of mates where some want to hit the slopes, and others just fancy hanging around the resort.
With half-board chalet rooms coming in at around the £300 mark, and great value lessons and lift passes that can be arranged by the day for those not wanting to commit to a full week, it really is one of the cheapest places to Ski in Europe during winter.
Beyond the Skiing though, which is at the top of the mountains some 30-minutes Gondola ride from the resort town, you'll find all you need with restaurants, bars, rental shops and other activities like ice-skating. There is also a beautiful old town with lots of traditional buildings, house museums, and a small but stunning Orthodox church.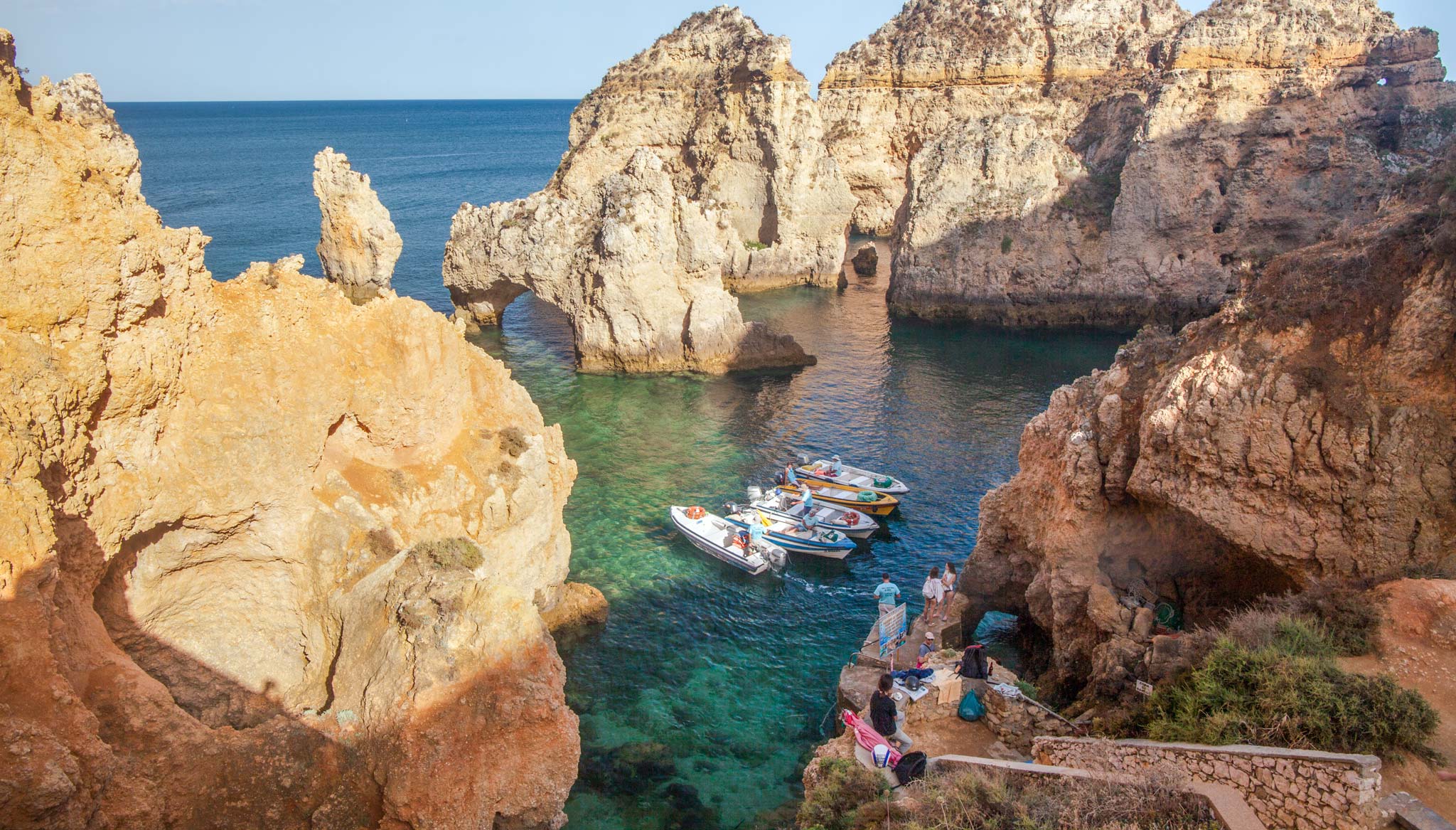 The Algarve, Portugal
If your budget won't stretch to tropical beaches (where with monsoons to battle with in the likes of Bali you'll still end up wet) then Portugal's Algarve Coast is your best bet.
While there is no denying that winter sea swimming is reserved for the fearless, there is still some good surf and sun-kissed days to be had. With over 300 sunny days a year and heavily discounted prices outside summer, the off-season in the Algarve is a good gamble to get your winter Vitamin C.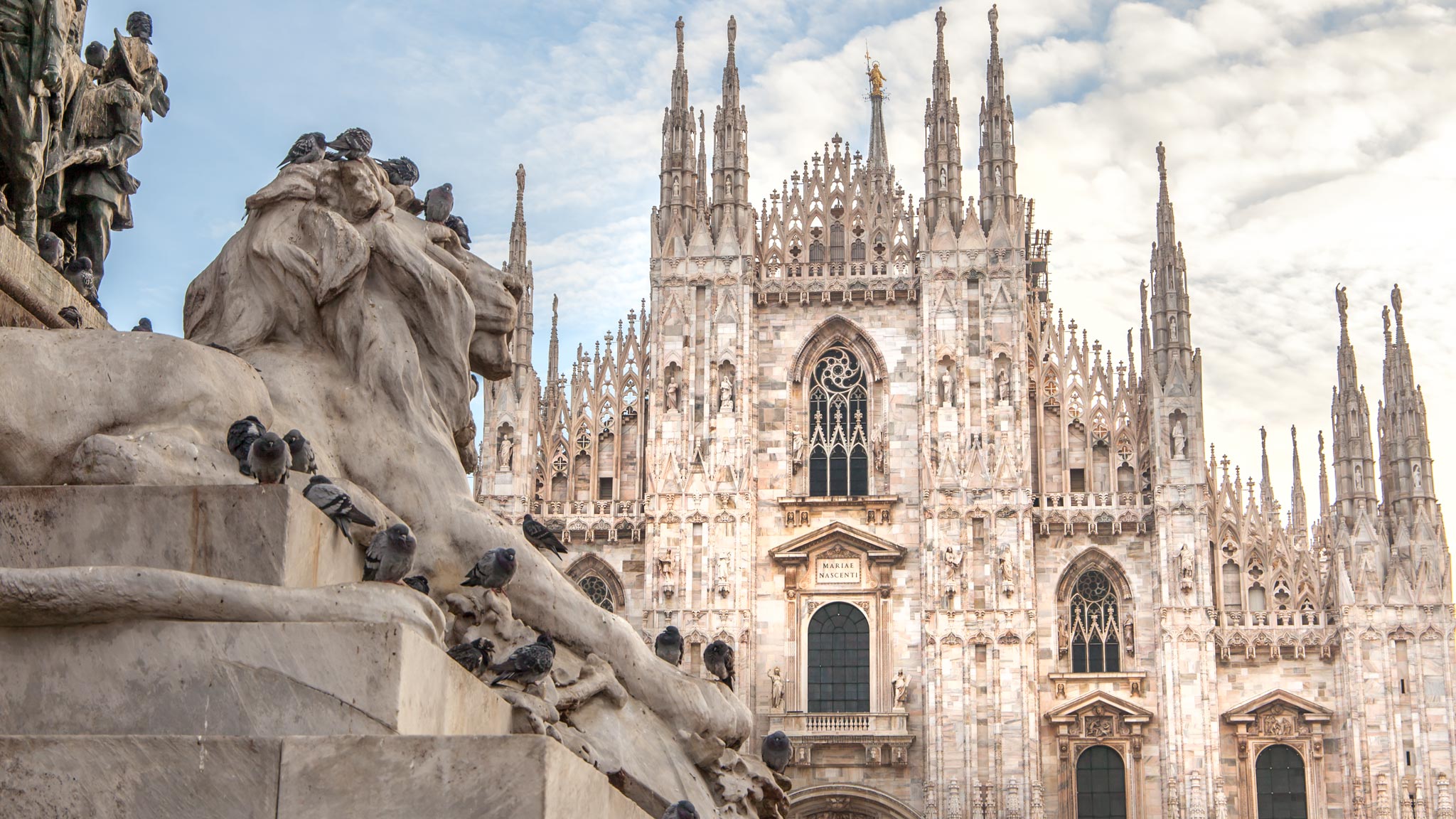 Milan, Italy
Milan is a magical city and in the winter, when the crowds die down around the Duomo and the crisp winter air brings snow to the mountain peaks surrounding the city, it becomes even more special. Ignoring the truly special Christmas markets and lights that bring the city to light, the various regions of Milan with their outside heated tables or the old charms and warmth of the Osteria restaurants, tick all the right boxes.
In a city where fashion rules supreme, shopping till you drop isn't a bad idea in the colder months but thanks to a plethora of museums and galleries, you can easily escape the cold with a dose of culture.
As the city is continually evolving and newer, modern districts such as CityLife pop up to complement the classics of Milan like its famed Gallerie, there are plenty of places to while away a long weekend. Catch an opera at the incredible Teatro Alla Scala, wrap up warm to explore the Castle, dip into the beautiful Brera public library or enjoy the modern art exhibitions at La Triennale. With plenty to keep you entertained inside, and the Milanese food being more heartwarming with its focuses on risottos and beef, it becomes an ideal winter destination.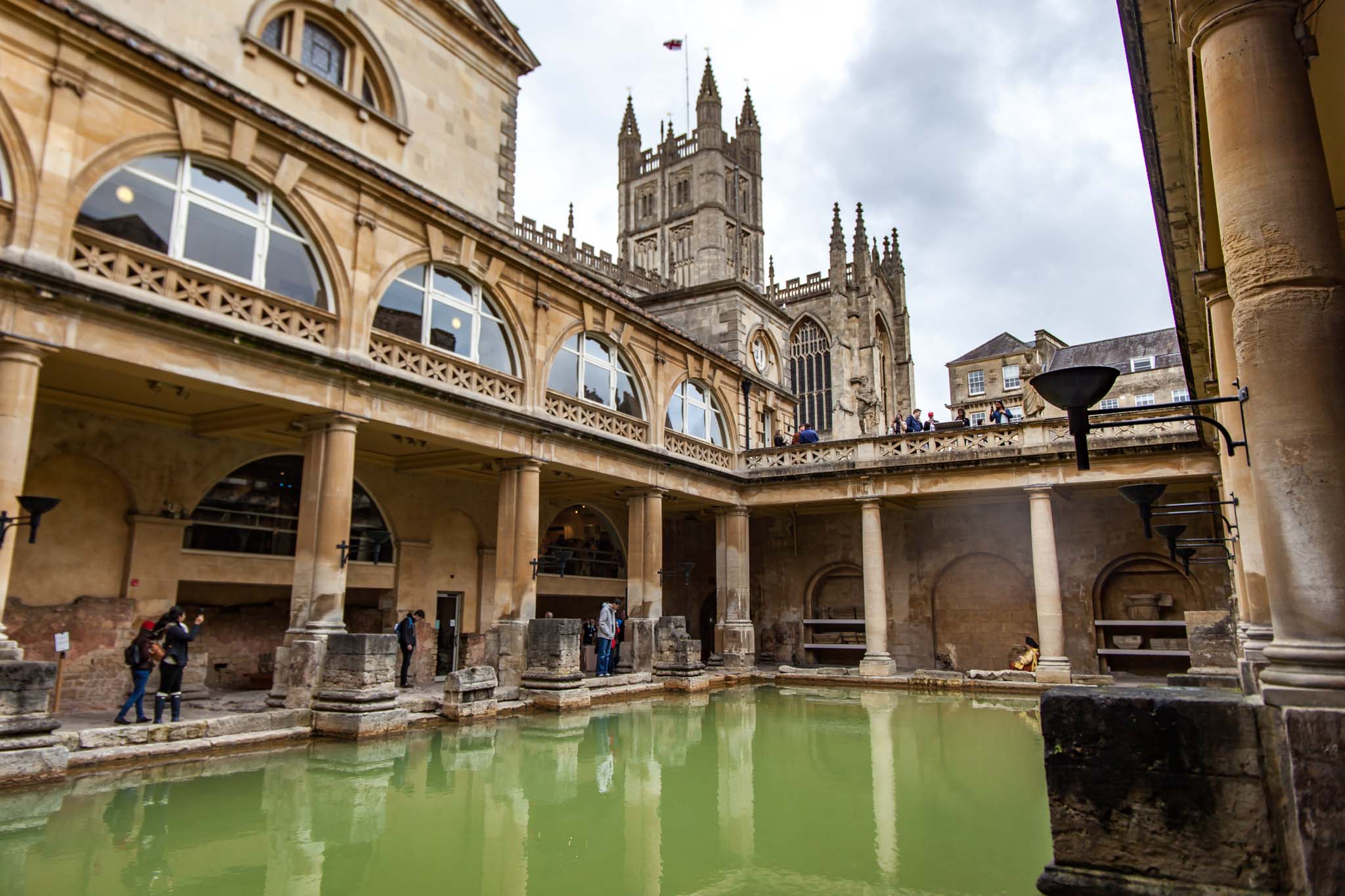 South-West England
London is always hectic, it doesn't really matter what time of year, but if you want a slice of historic architecture, red phone boxes and (chilly) fish and chips on the beach, you can't go wrong with the South-West of England.
Take in the 150-million years of prehistoric history along the fossil infused Jurassic Coast, explore Exeter Cathedral in all its glory and check out the impressive architecture of the Roman Baths in Bath. Without the crowds to battle with and spending most of the time in cosy, fire-lit pubs and intricate architectural buildings will keep you warm and snug.
I took a three-day Rabbies tour through England from London to discover the best sights without any hassle.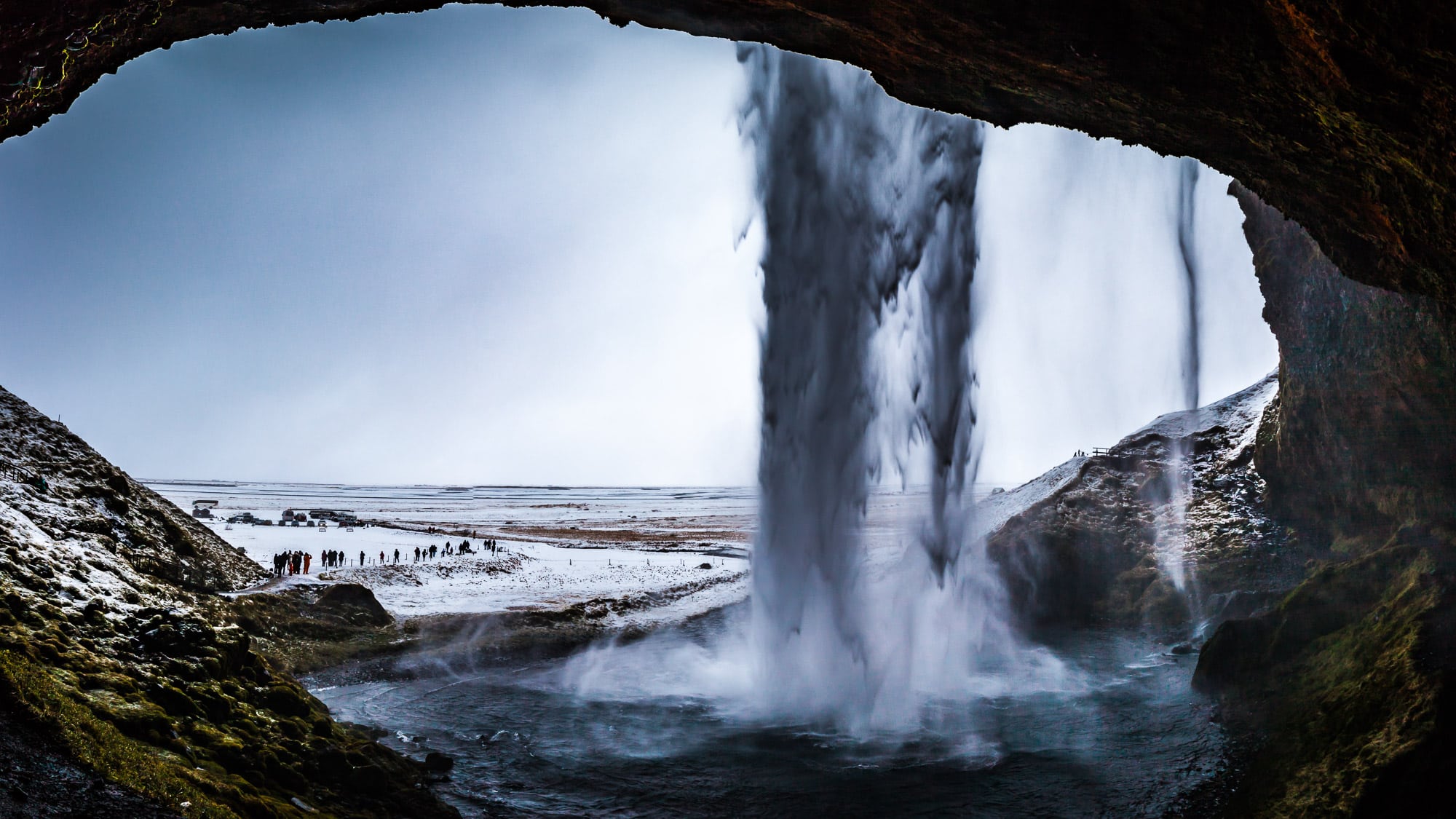 Iceland
A lot of people warned me against travelling to Icleand in winter and although it didn't go perfectly, the money saved and snowy covered experiences were worth it.
The northern lights hid the whole time sadly for me but seeing the country covered in snow, the incredible New Year celebrations, trekking glaciers, hunting waterfalls and snorkelling between two continents even in the cold are some of the best travel moments you can have. Iceland is the kind of place that looks different each season, so even between Autumn and Winter there is a considerable difference.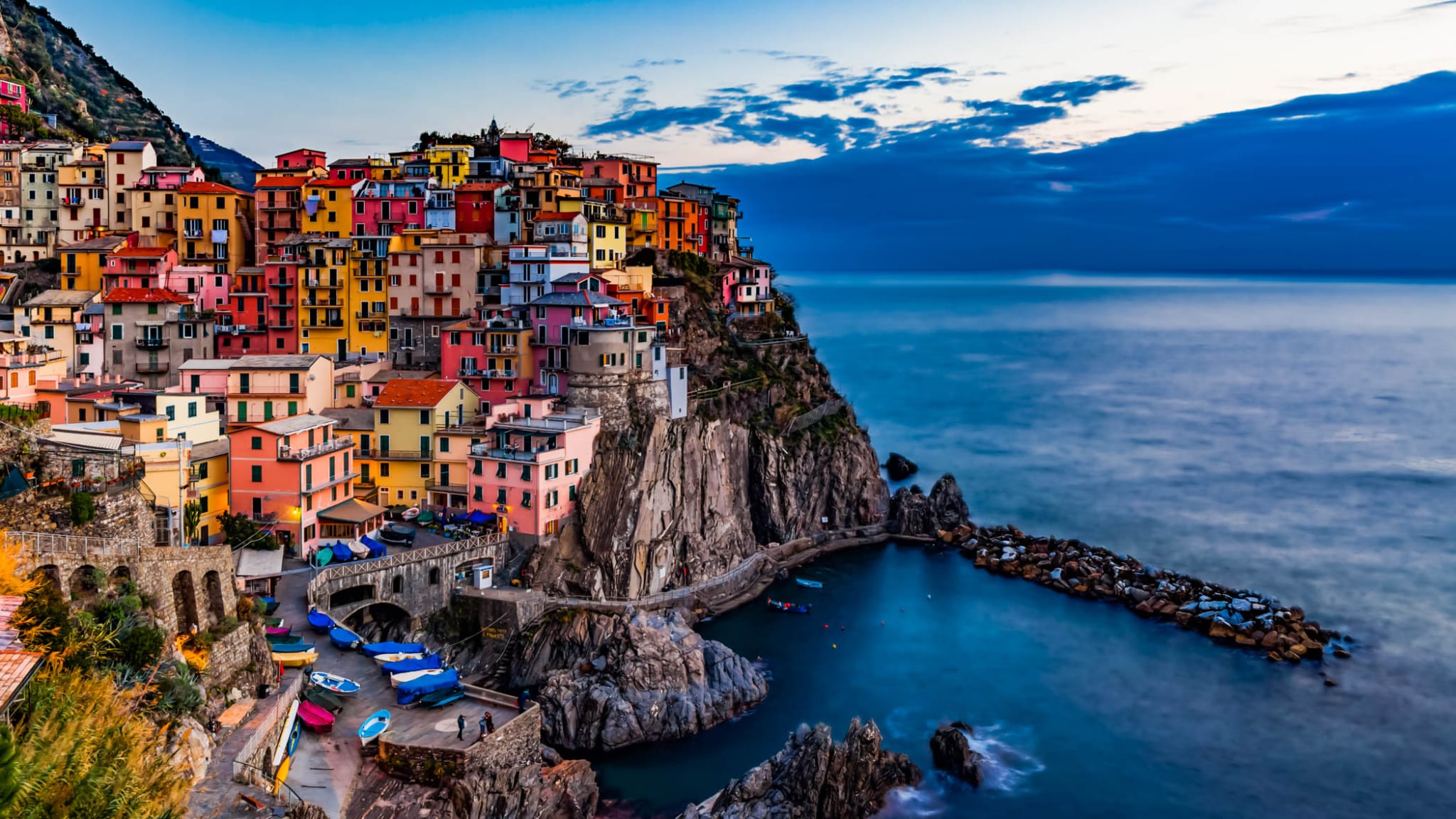 Cinque Terre, Italy
When I headed to Cinque Terre in November I was in luck with clear blue skies and sunny days, although the temperature wasn't exactly t-shirt weather.
The huge bonus of visiting Cinque Terre in the off-season is the lack of crowds, jumping on the train between the five villages is never crowded and you can get the front row seats at cafes for the best colourful views of the villages. While some of the hiking paths may be closed and the busses far fewer, for me, it's a no-brainer price to pay to enjoy the Liguria coastline without the crowds.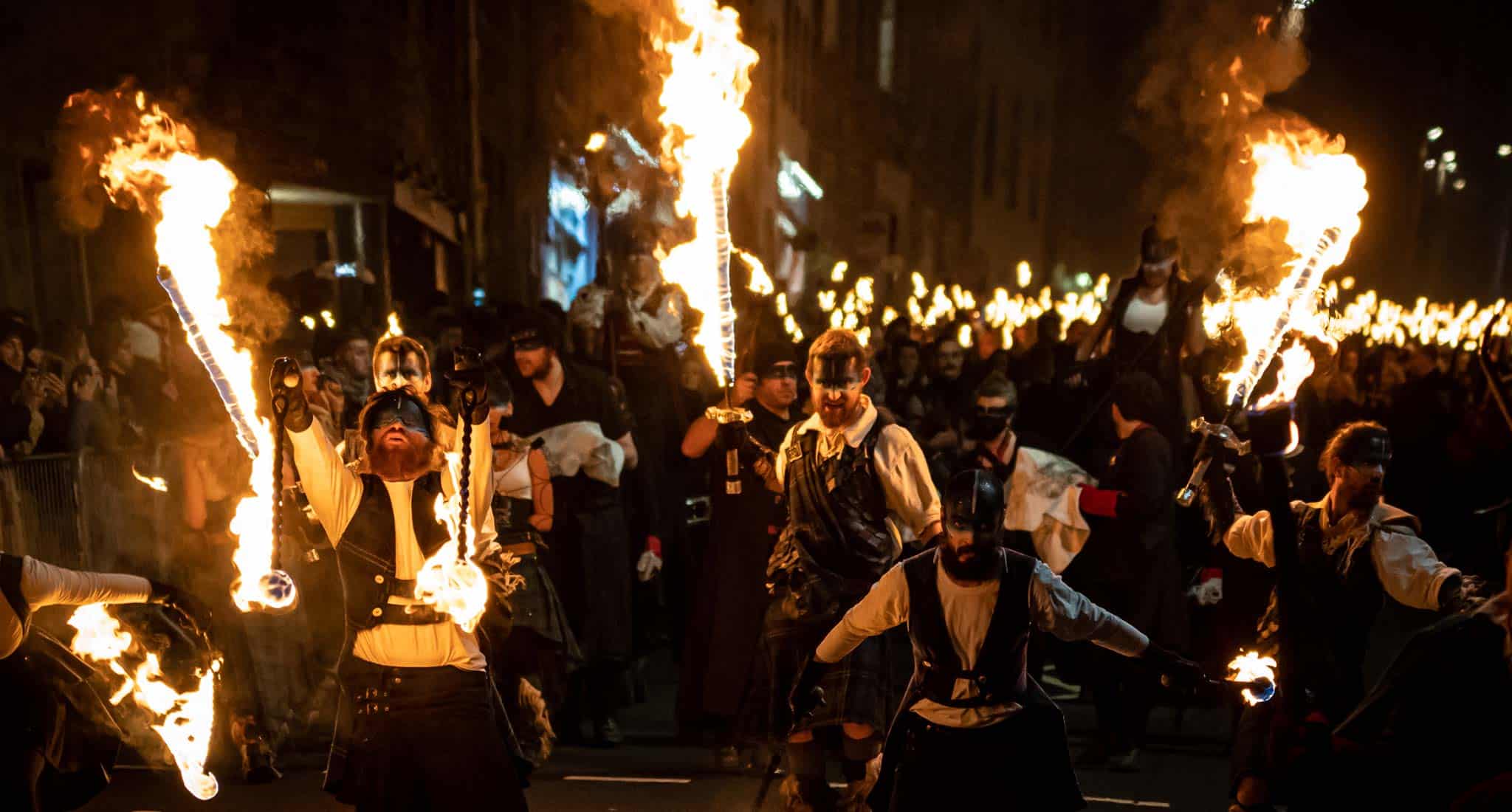 Edinburgh, Scotland
A lot of people think the capital city of the UK is where it is at for New Year Eve… Wrong!
The Scottish capital of Edinburgh is pretty magical over the festive season, with its markets and old world charm over Christmas right through to its very unique festival celebration. Hogmanay, the unique New Years celebration stats on the 30th December and runs through to the 1st January. It's three days of events, Vikings, fireworks and celebration – found out more information here.
(Ok, this one might not escape the crowds but trust me, the Scottish countryside in winter will be tourist free to explore after the festivities.)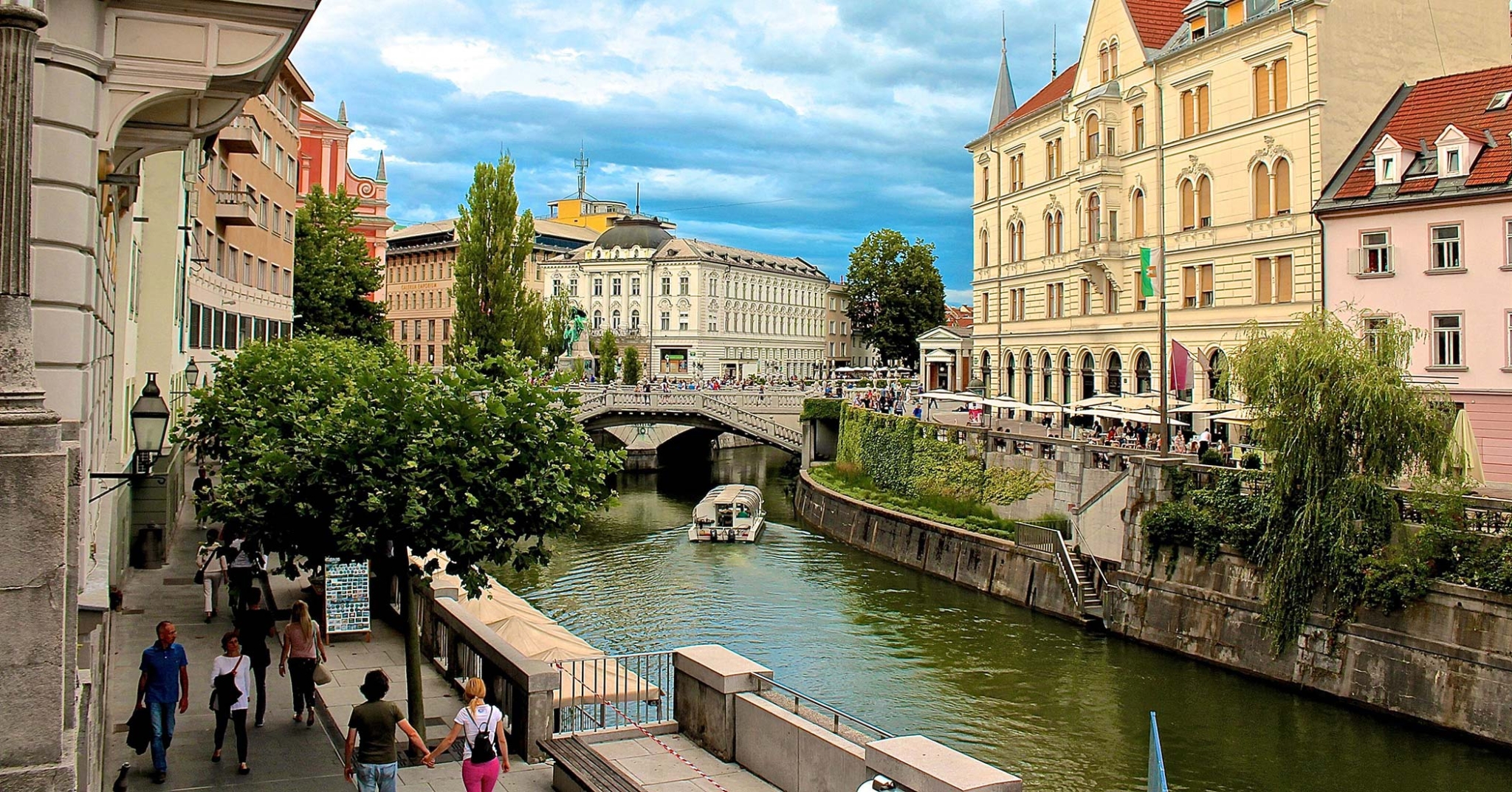 Ljubljana, Slovenia
If you have a thing for Canals, coffee and quirky capital cities then skip out on Amsterdam this year and head to Ljubljana. Since I visited four years ago Slovenia has garnered a heap of online attention but trust me, Europe's cutest capital city is the ideal winter escape.
With a growing wine scene, plenty of canal-side dining options, great winter markets and a really eco-conscious vibe throughout the country, it's the perfect jumping off point to see Lake Bled which looks simply magical against the snowy mountain backdrop.
Stockholm, Sweeden
By far my favourite capital-city in Scandinavia, Stockholm is a dream in summer when kayaking or cycling through the city is a great way to explore. But thanks to its characterful old-town, year-round events calendar and slightly lower prices in the off-season, its a great city escape all year round.
The Christmas Markets here are ace but there are also lots of things to discover inside, the Vasa Museum, complete with the famed ship that sunk minutes after setting sail. The subway system in Stockholm is also one of the most decorated in the world, with numerous stations being complete artworks you barely need to venture outside into the cold.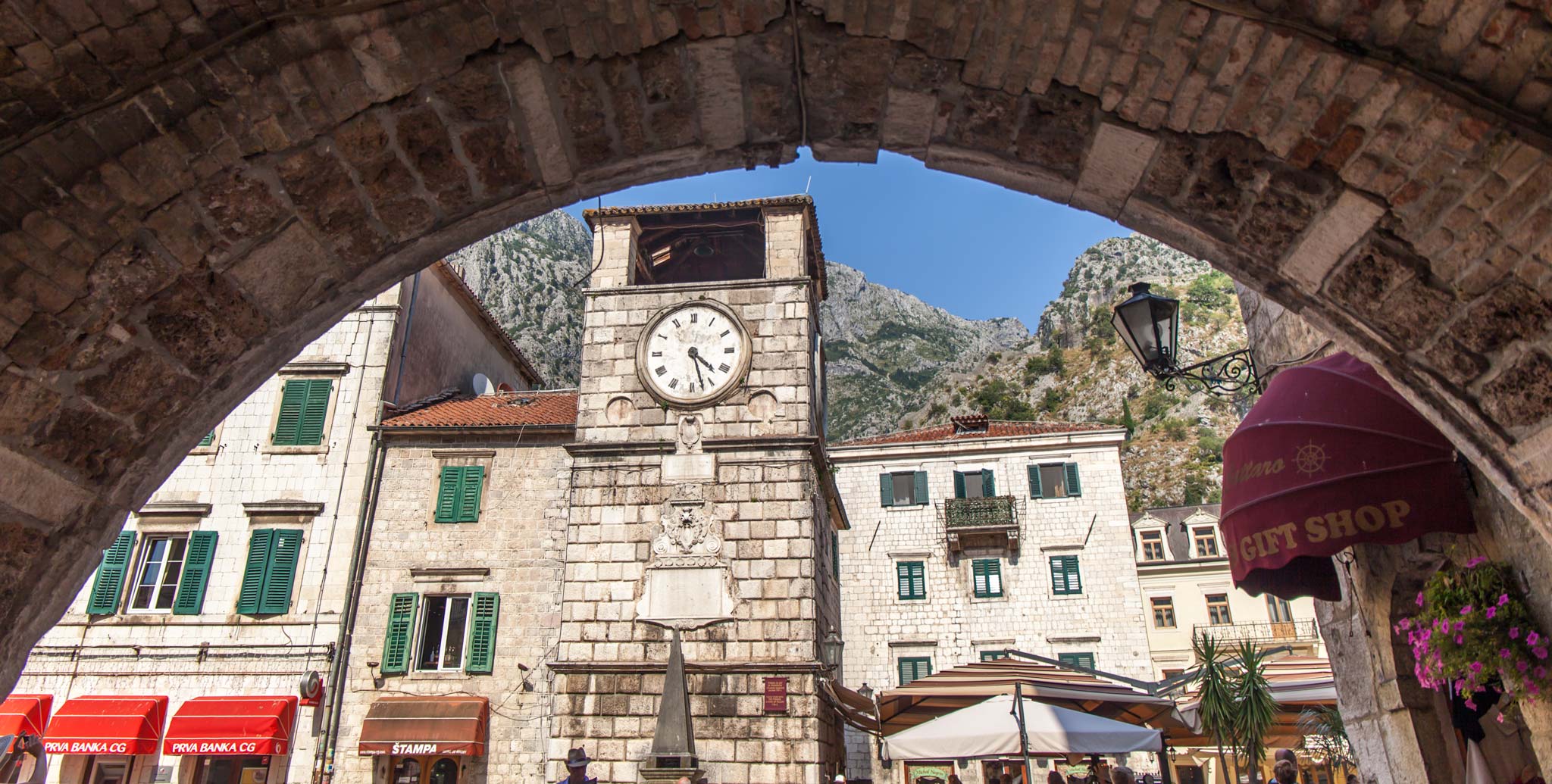 Kotor, Montenegro
During summer the old town of Kotor is over-run with tourist, as cruise day-trippers explore this magical city which is set against the spectacular backdrop of the Bay of Kotor, with its towering mountains.
Venture here in the down season though and you can not only bag a great deal at an AirBnB but you can also enjoy the sights with fewer people in your beautiful photos. The hike to the view-point above the old town provides the best views but with the summer sun, it's a strain, another bonus reason for visiting in late autumn or winter.
Warsaw, Poland
One of my favourite winter trips was when I carted my parents off to Warsaw one freezing-cold January day. There are a few reasons I loved visiting Warsaw in winter; it's cheap, it's festive and it feels like a fairytale.
As most of the old city was rebuilt in its original style after the war, the colourful buildings look postcard perfect against the Christmas decoration and winter projections on the facades. The snow also makes some of the quite harsh Soviet architecture look a little more inviting. Big mugs of beer, hearty Polish cuisine, great value flights and accommodation all make it an awesome winter city break in Europe.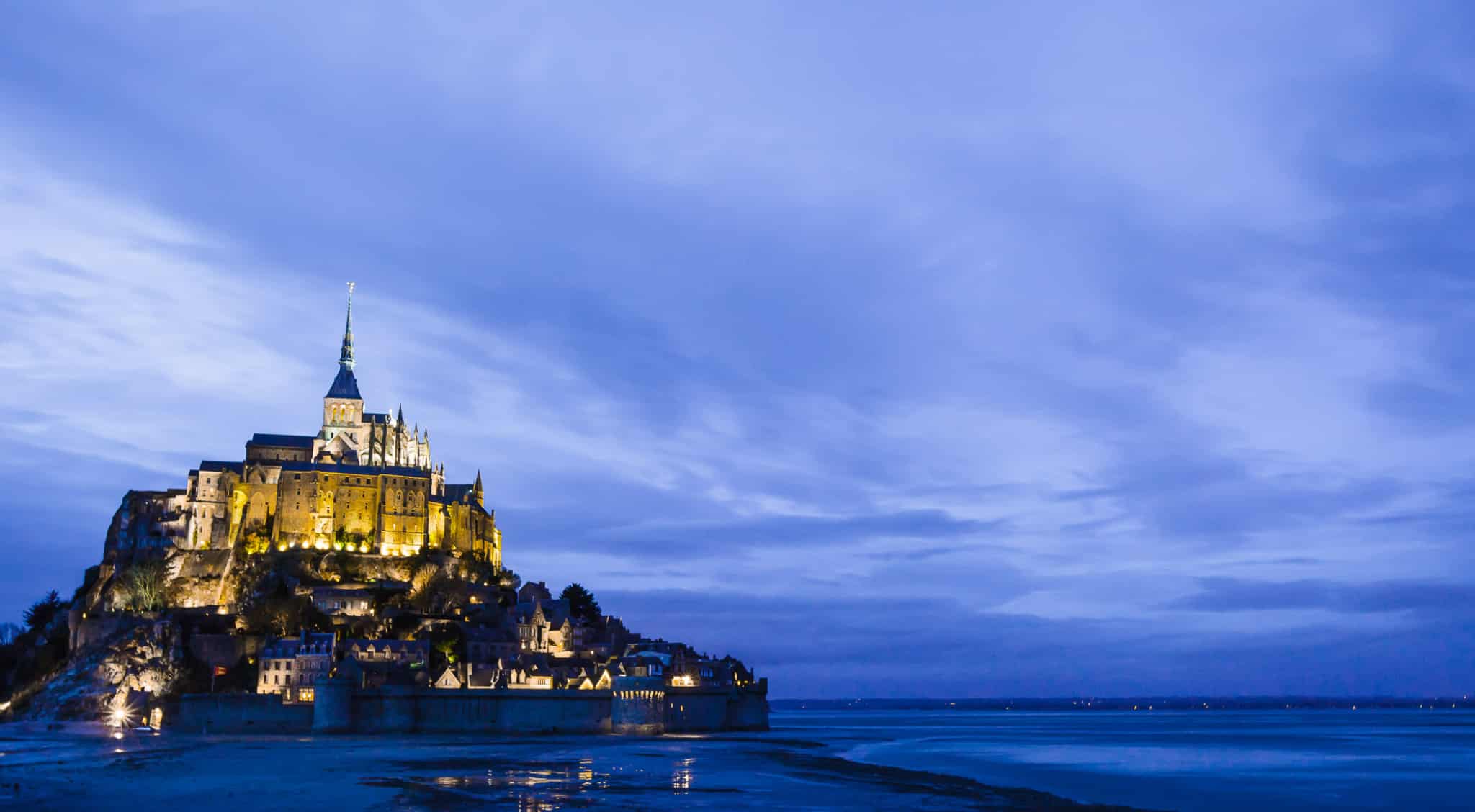 Mont Saint Michel, France
The city of Romance is never known for being quiet no matter what time of year it is, but this Abbey Island enjoys its most peaceful time to visit during the winter months. The former converted Prison in Normandy receives over three million visitors a year so hitting it up outside of the summer means the small narrow streets and little creperies are much easier explored without having to shove your way to the perfect vantage point.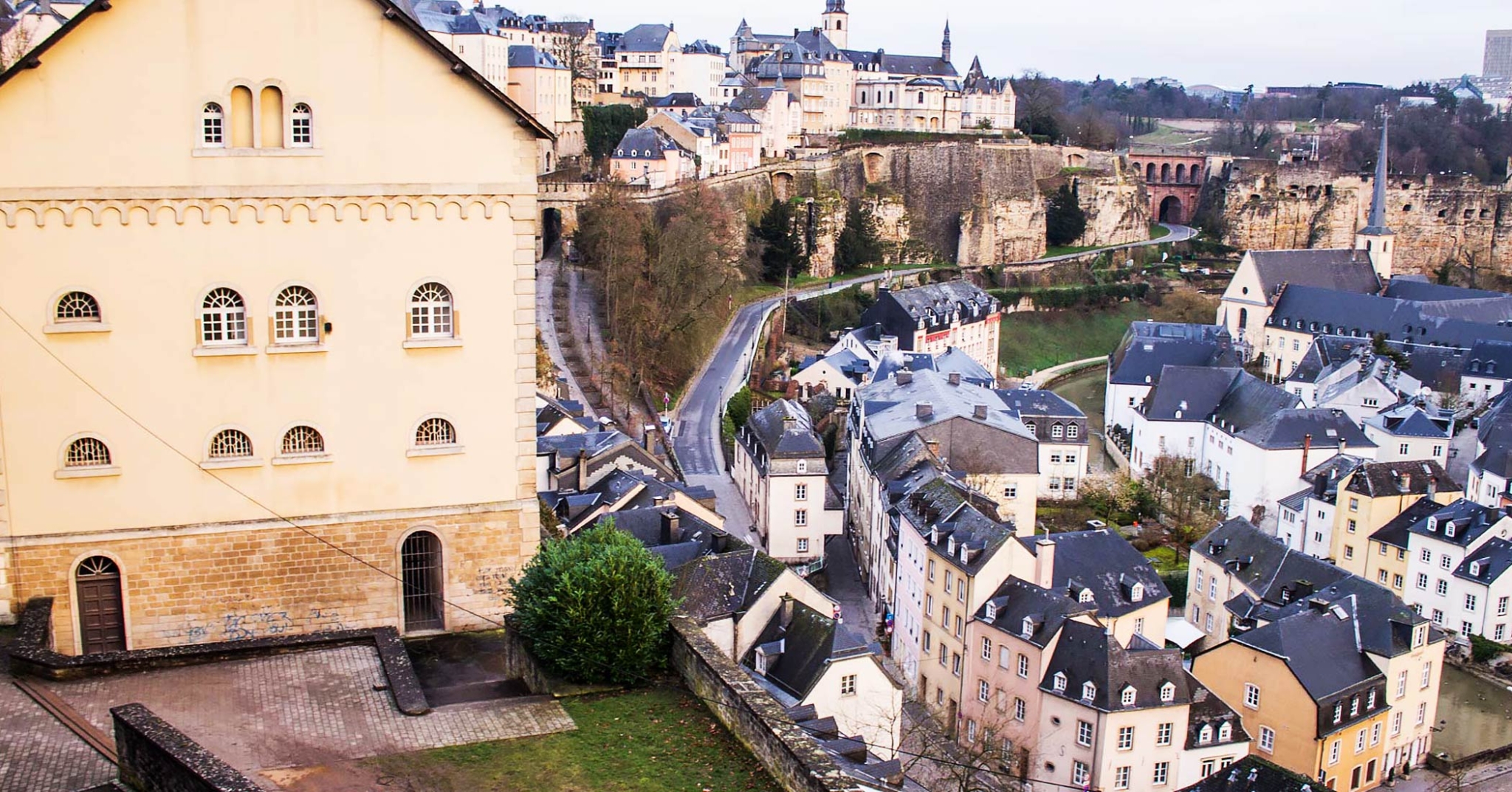 Luxembourg
I swear Luxembourg does not get the attention it deserves. I used to think of it as a sterile, business, financial haven but the ramparts, vistas and a multi-level split of the old town had me heading back for two February visits.
If they ever need a new location for a Harry Potter shoot then this needs to make the cut. It isn't the cheapest place to visit in Europe for sure, but heading here before summer kicks in should save you a fair bit of dollar. It's also a pretty romantic spot to spend Valentines day thanks to the old architecture and chateau-converted restaurants.
https://www.danflyingsolo.com/wp-content/uploads/2018/04/Milano.jpg
1152
2048
Daniel James (Dan Flying Solo)
https://www.danflyingsolo.com/wp-content/uploads/2022/01/blogo-1-1030x189.png
Daniel James (Dan Flying Solo)
2019-12-04 11:46:12
2022-01-30 21:10:01
Best Places to Visit in Europe this Autumn & Winter