How to get scuba certified and why you should
This website uses affiliate links which may earn a commission at no additional cost to you. As an Amazon Associate I earn from qualifying purchases.
Updated: 18th July 2018
ADVERTORIAL IN PARTNERSHIP WITH PADI
You'll never forget the first breath you take underwater; it brings a mix of amazement, adrenaline, fear and doubt. As you plunge into the water, the tanks and gear suddenly seem weightless. Nervously, you raise your arm above your head and slowly immerse into another world where noise, light and everything around you is so different, yet vaguely familiar.
My first venture into scuba diving occurred in Thailand's tropical waters. My friend, a qualified PADI instructor, had dragged me to sign up for a discovery dive while we were staying near Koh Phi Phi, and I reluctantly agreed, not wanting to upset her. As I stepped off the boat into the warm waters and started to work through the skills I would need for my first open-water dive, I quickly found myself excited by the prospect of exploring all the marine life underneath me.
I burned through my tank in just 30 minutes as I breathed my way through the underwater world and tried to remember everything I had been taught, but only two weeks later, I found myself booked on to my Open Water Diver certification in Bali. It was easy for me to admit I was wrong about my reluctance; I was totally hooked on diving.
Now I'm an Advanced Certified Diver following a course in Malta and have been lucky enough to dive in spots ranging from Australia's Great Barrier Reef, the ice-cold waters of Iceland's tectonic plates and one of the most marine-diverse spots in the world, Raja Ampat in Indonesia.
Each dive brings something; whether it's excitement from witnessing your first hammerhead shark or just the relaxing pace of gliding alongside a manta ray, scuba diving really does open up a whole other world and can double your travel opportunities.
With around 70% of our earth covered in water, learning to scuba dive is more than just a new hobby or rewarding achievement; it's a chance to explore another dimension of our planet that many people will sadly miss. It's so much more than counting fish or getting underwater. Between shipwrecks, coral gardens, human-made statues and conservation projects, becoming PADI certified opens up a whole other level of travel that I didn't believe existed before taking that first breath underwater.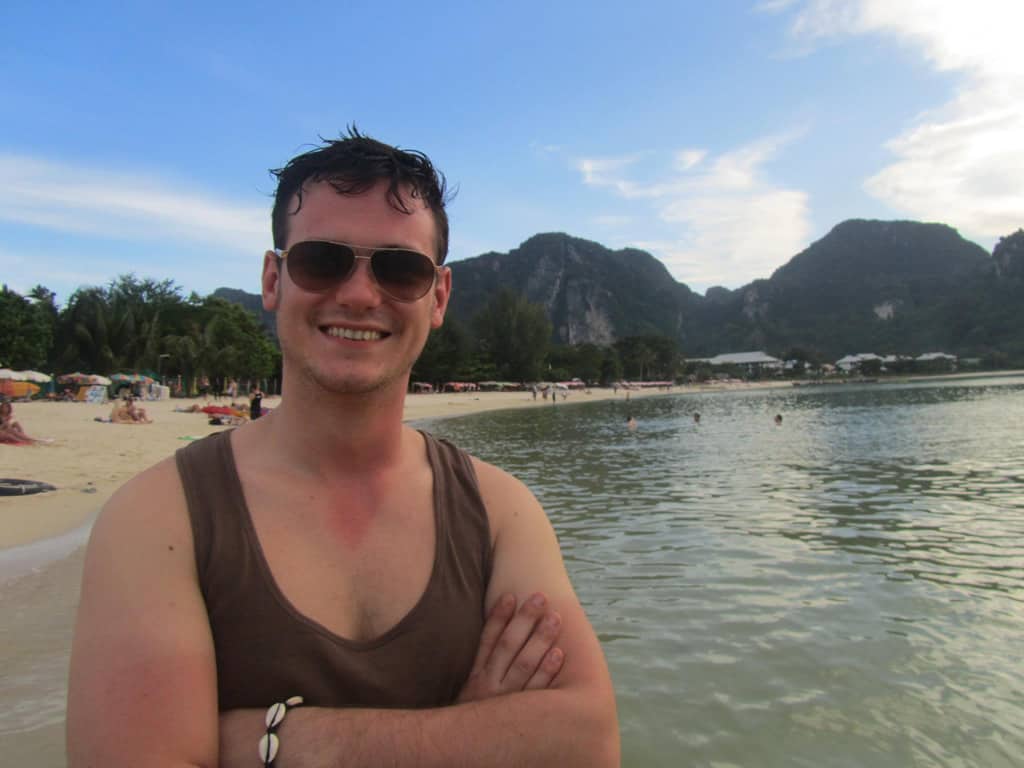 How to get started Scuba Diving
Ever the protective friend, Louise, who took me on my first dive and who lived the dream life of teaching others to scuba in Bali for many years, was much pickier than I when it came to researching where to learn.
'No, they won't do. You need to be sure you will be fully certified. You don't want to make it harder down the line.' she summarised as I researched the multiple outlets available in Bali to study at.
The Professional Association of Diving Instructors (PADI), which certified her, is the world's largest organisation that specialises in training new scuba divers. With over 135,000 members worldwide, she assured me it was the best option to do my course with as their material is solid, the exam standards are higher and being the leading organisation globally meant no matter what far-flung corner I went to dive in down the line, my qualifications would still be recognised.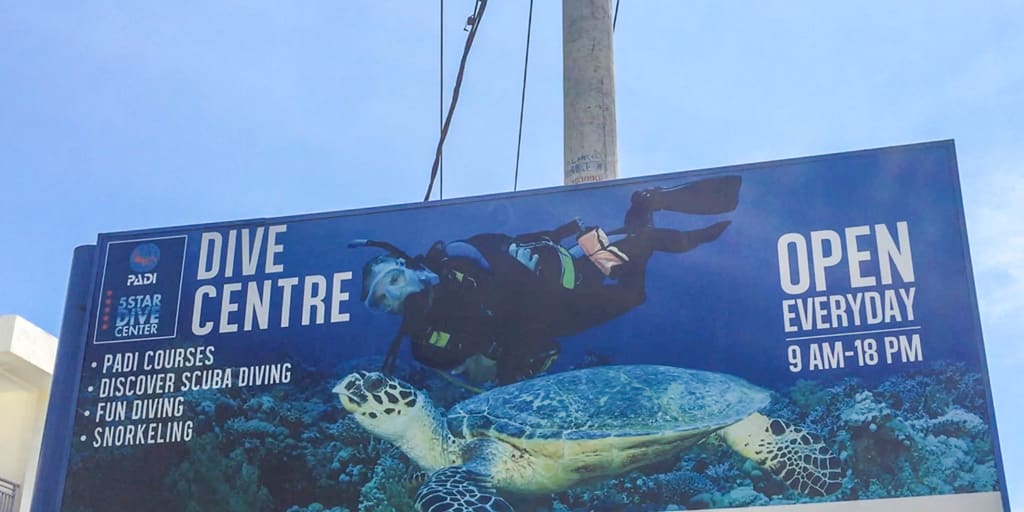 So, make sure you pick an instructor and diver training academy that ticks those boxes. While cheaper alternatives might be available, the last place you want to find out you've made the wrong choice is 20 meters underwater. I recently took my mum to get certified (although it turns out diving was not for her), and I made sure she picked a PADI instructor, too.
Discovery Dives offer a chance to either practice in a pool or as an open water dive and are an excellent introduction to make sure scuba is for you before committing to a course. That said, I was so nervous when I did my discovery dive I don't think I got the most out of being underwater until I had completed a handful of certified dives.
Is Scuba Diving safe?
As with any adventure activity, a certain level of risk is involved. You might need to check if your travel insurance covers scuba diving, for example, if you plan on taking your Open Water Course while abroad. Still, I would always vote to combine it with a vacation to warm tropical waters so you can learn in a thinner wetsuit.
Learning to scuba dive takes a while, costs money, and is worth doing right because in the rare event something goes wrong, you are fully trained to handle it.
I've had over 70 dives, and they have all been smooth sailing for the most part. Whenever there was a challenging dive, it reminded me of how important it is to not only get certified but keep improving on your skills. I've since taken some specialist diving courses that PADI offers, such as night diving, wreck diving and nitrox, each extra module designed to improve your scuba skills and make more of the underwater world accessible.
Maybe one day I'll be able to take some time out to do a Divemaster course because, let's be honest, living on a tropical island and spending your days diving does sound like the dream, right?
What are the benefits of being certified?
Safety and confidence are the two key reasons to be certified to me, ignoring that it would be beyond stupid to go diving without being qualified. Once you have gained your certification and started working through the courses available, you'll not only know about scuba diving itself, but you will also begin to learn about the ecosystems and marine life you'll spend time gliding through.
You might even find that you want to become a scuba instructor, but most importantly, it will give you a new appreciation of the planet we call home and the need to protect it.
There's also a particular bond that scuba divers have, whether it's because you shared a special moment spotting a whale with someone or just sharing stories of impressive dives over beers with new friends in far-flung places. Scuba diving and being part of PADI, with such a large community of divers who also have the same passion, make travelling a little bit more special for me.
Want to get started?
If the chance to discover the world below water, marvel at amazing marine life and experience your planet in a completely different way appeals to you, then you can get started at a local PADI dive shop or have a look at padi.com and potentially start planning your certification on your next vacation. Got any questions about scuba? Drop them in the comments, and I'll get back to you.
Good luck finding Nemo; you won't regret it ;)
https://www.danflyingsolo.com/wp-content/uploads/2018/07/untitled-4-12-Edit.jpg
999
1776
Daniel James Clarke
https://www.danflyingsolo.com/wp-content/uploads/2022/01/blogo-1w.png
Daniel James Clarke
2018-07-18 21:43:37
2023-05-24 16:54:55
How to get scuba certified and why you should