One day in Helsinki, Finland Cruise Itinerary
This website uses affiliate links which may earn a commission at no additional cost to you. As an Amazon Associate I earn from qualifying purchases.
Updated: 20th May 2018
PRODUCED IN PARTNERSHIP WITH PRINCESS CRUISES
While Finland is somewhere I would love to explore in depth and dedicate a few weeks too; I had heard from friends that the relatively compact capital city of Helsinki was ideal for a day trip. After my recent Princess Cruise through the Baltic Sea where we docked in the city for a day, I would tend to agree; you can tackle the highlights at a relaxing pace even with less than 24-hours.
While I have no doubt you could spend days lounging around in Saunas (naked, no less) and taking in the leisurely pace of one of the worlds happiest cities, scroll down to read what I got up to during my short but sweet visit.
Time in port: 10 am – 6pm
(time in port can vary depending on departure date, you can check exact timings on the Princess website)
Transport/distance: Approx 20 minute bus
Excursions available: I took the local boat tour before exploring the city by bus and then solo on foot. Princess has some pretty cool excursions here including distillery tours and local farm visits.
Archipelago cruise
You would think having just jumped off the cruise ship I might want my feet on firmer ground, but the small islands dotted around the capital are perfect for a relaxed morning ride while you wake up that clean finish air.
Booked with the Princess Cruise excursion team, we glided across flat waters past wood cabins, forested islands and rocky with small balancing bridges on. While it is something you could certainly skip, for me it was an ideal way to start the day in Helsinki.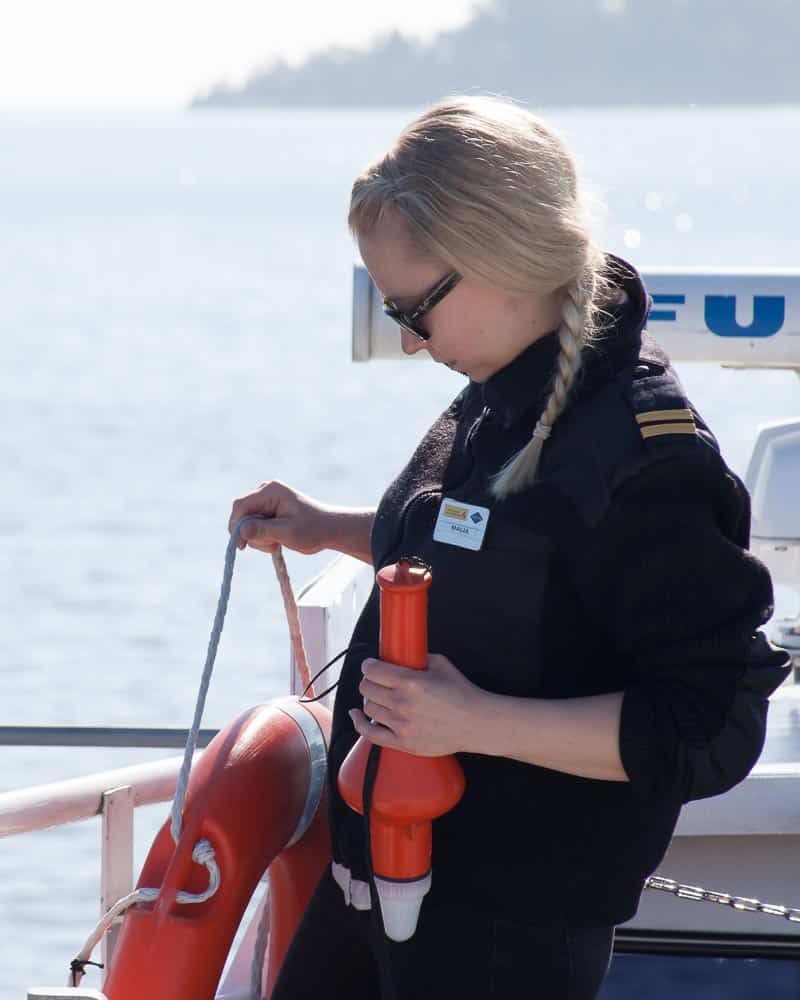 Head to the Markets
After jumping off our little boat, it was time to grab some local snacks, Mustikkapiirakka, a blueberry pie with coffee is a suitable sweet breakfast treat, and take in the local markets.
I'm not sure how local they really were as it mainly seemed to be tourists buying souvenirs but chatting with market stall holders and seeing handmade local goods is always an excellent introduction to a destination.
Stroll the streets
The size of Helsinki makes it a dream to explore by foot, and on a warm spring day with the gentle breeze, you would be cheating to do it any other way. While Helsinki might not have the colourful houses of Stockholm or the grand buildings of St Petersburg, it's got plenty of trendy cafes and quirky independent stores to discover as you stroll the streets to your not attraction.
Helsinki Cathedral
Without a doubt, one of the main attractions and most exciting buildings in the city, Helsinki Cathedral with its domed green roof towers over the Senate Square. I found the 19th-century building more impressive from the outside, but just across the road, the public library which I accidentally entered looking for a toilet is a real gem and worth a few minutes and a quick snap inside.
Upensinki Cathedral
Continuing your Cathedral tour, swing by Upensinki Cathedral where the interior is more lavish than the red-bricked exterior before grabbing a coffee at one of the cafes along Kanavaranta.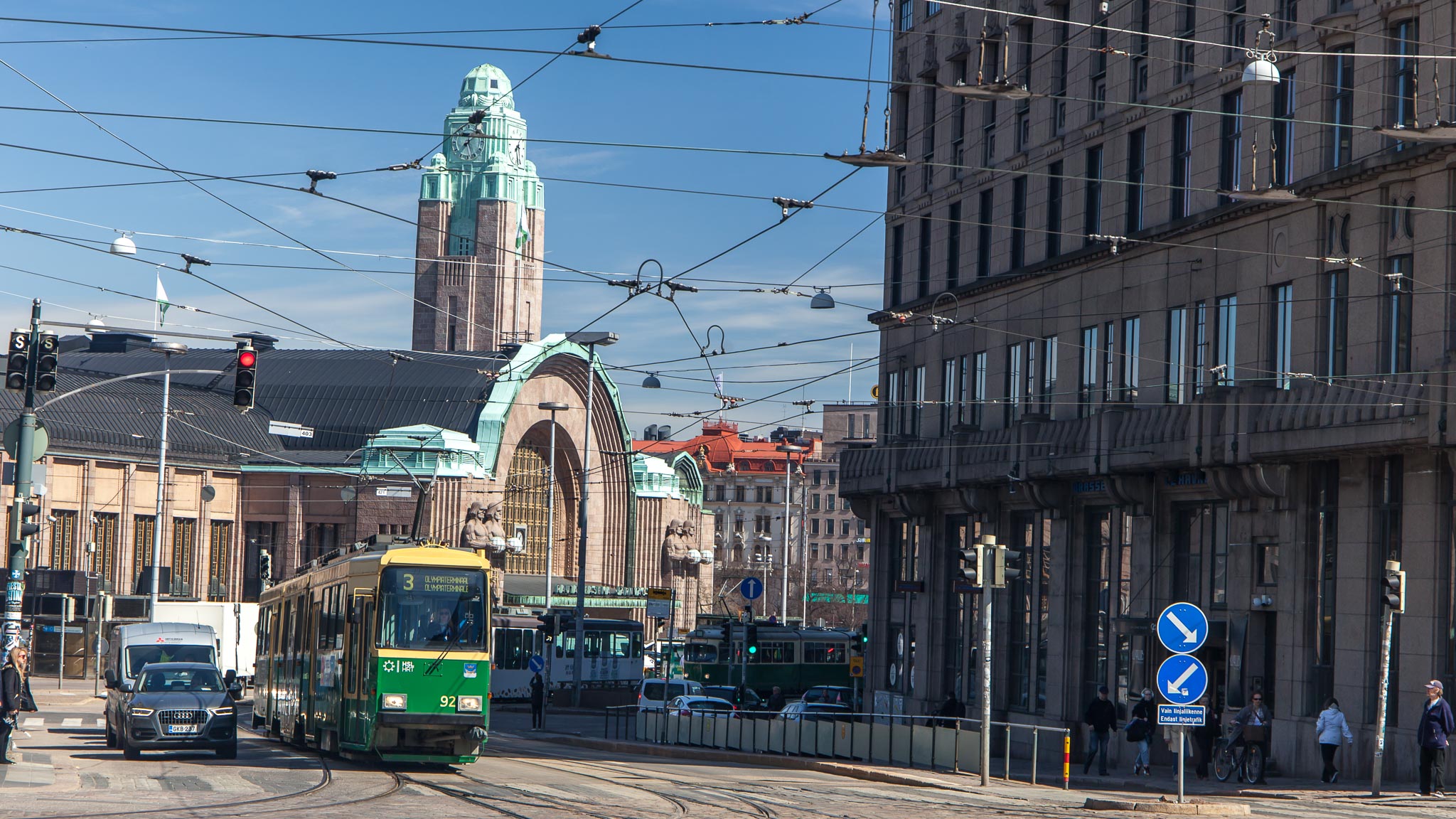 Sibelius Monument
Slightly out of the main city centre, the Sibelius Monument formed of over 600 steel pipes to represent music pays dedication to the famous finish composer of the same name. It was one of the most interesting design features I saw in the city and sits amongst a large city park perfect for a picnic lunch in the sunshine.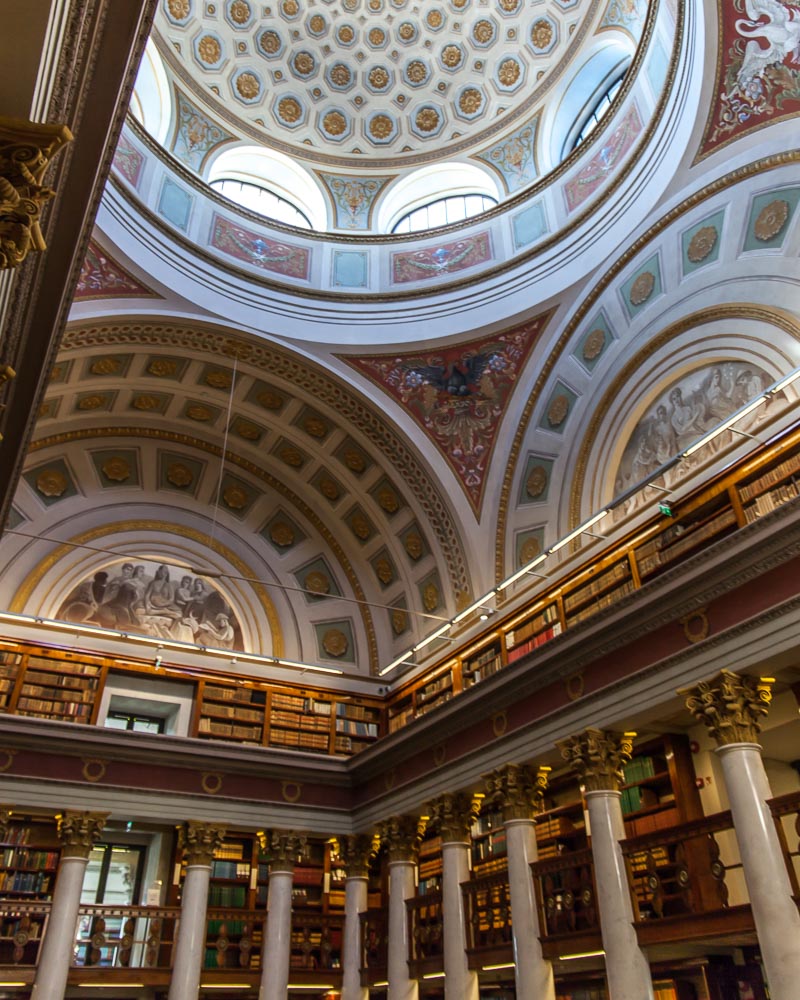 Temppeliaukio Church
Another church? Yes, but with a twist. This seriously cool building mixes modern glass windows and a copper roof with the carved out rock that it sits in. Not content with just being a place of worship it even doubles up as a concert venue thanks to its fantastic acoustics. You'll have to pay a small fee to enter, but it's one of the coolest buildings in the city so worth shelling out for.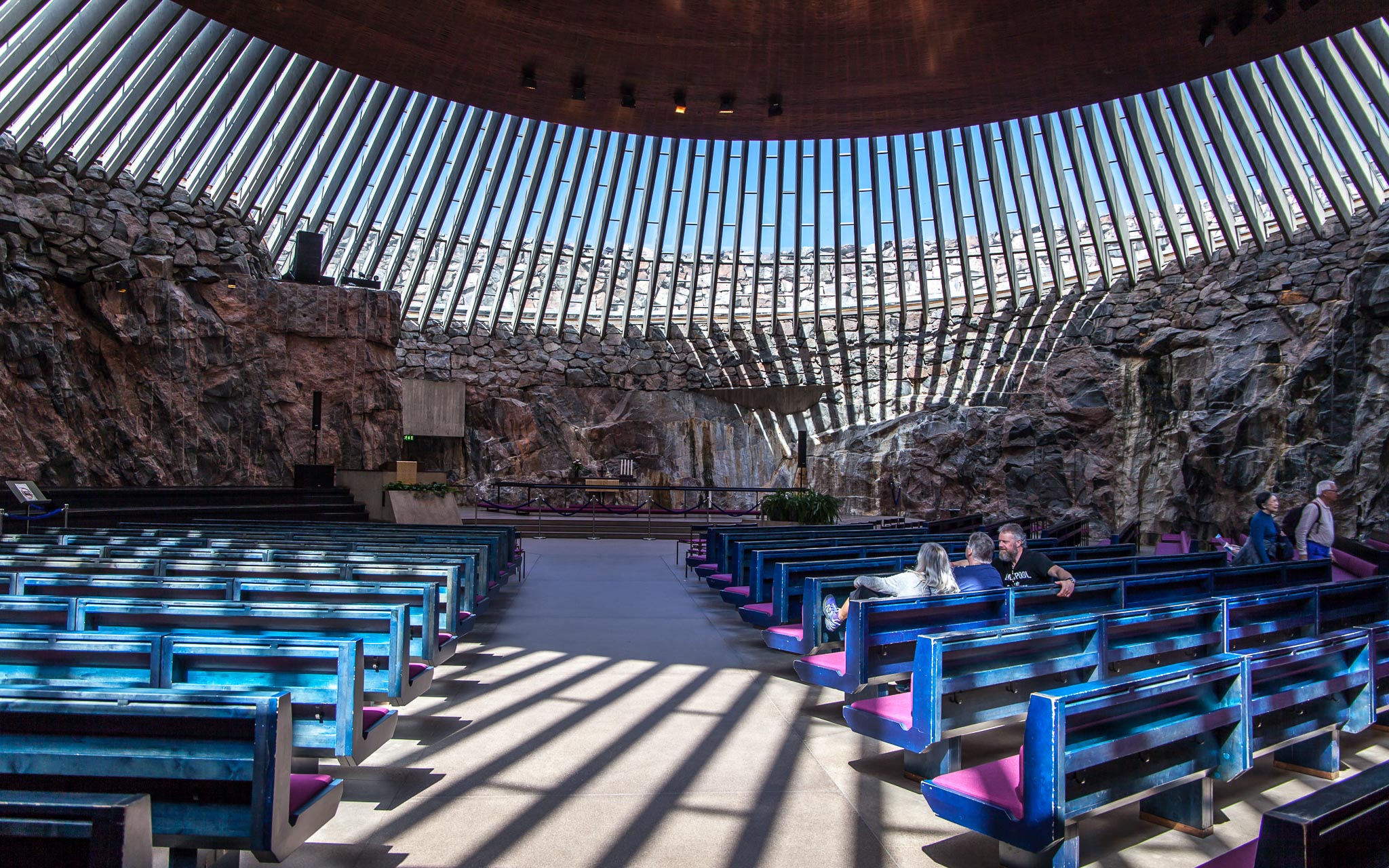 Museums
Just a short walk from the rock church you'll find the National Museum, International Art Museum and the Contemporary art museum in a range of buildings from the ultra-modern glass fronted to more traditional red brick towers. The Government building which at first glance seems rather ugly but on close inspection is pretty imposing is also close by. To be honest, most things are close by in Helsinki which is why it lends itself to a day trip so well.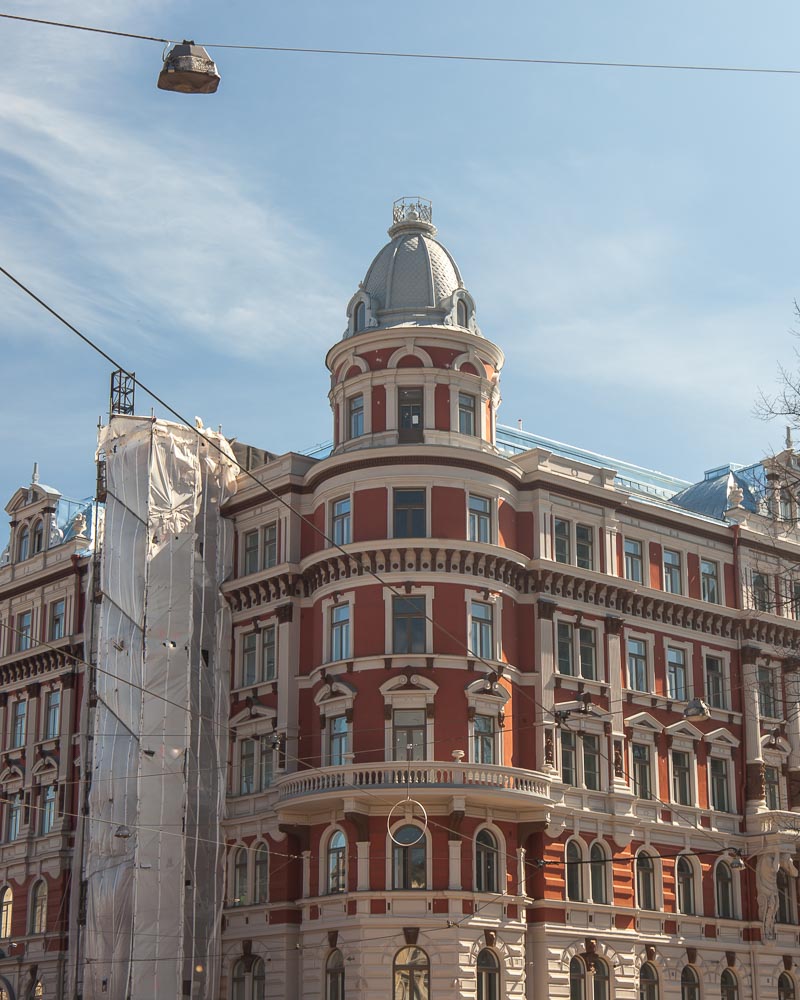 Overall I wasn't that taken by Helsinki, while it was enjoyable to walk around and spend the time checking out the cities main attractions and cafe hopping, I actually headed back to the ship a little earlier than needed as I wasn't really getting the same buzz from the destination as I have from other city breaks. I'm excited to head back and explore Finland more in-depth but feel that I got my fill of Helsinki. Did I miss out on something? Should I head back next time?
CRUISE DETAILS
This 11-day Baltic Sea cruise with Princess Cruises starts from £999pp for an interior stateroom based on twin-share*. Taking in Warnemunde Germany, Oslo Norway, Copenhagen Denmark, Stockholm Sweden, Helsinki Finland, St. Petersburg Russia and Tallinn Estonia, it offers a great chance to explore many cities in a short vacation.
*load factor, dates, availability and other factors will affect the final quoted price
https://www.danflyingsolo.com/wp-content/uploads/2018/06/Big_One_Day_Helsinki-2-1.jpg
1152
2048
Daniel James Clarke
https://www.danflyingsolo.com/wp-content/uploads/2022/01/blogo-1w.png
Daniel James Clarke
2018-05-20 09:17:51
2023-02-04 19:51:08
One day in Helsinki, Finland Cruise Itinerary