New Zealand North Island Itinerary: Auckland to Wellington (7 or 14 Days)
This website uses affiliate links which may earn a commission at no additional cost to you. As an Amazon Associate I earn from qualifying purchases.
Updated: 14th April 2019
Now we've discussed if you should hire a car or campervan in New Zealand, here's a sample New Zealand Itinerary for the North Island in two weeks, following this we dropped our car off in Wellington and then flew down to Queenstown, where we picked up another vehicle to do Queenstown, Wanaka, Fox Glacier and Fjordland.
I was of course living in the country for a while, so didn't have the need to do a month long trip and see everything at once. There are plenty of other cool spots and places to visit in the South, and you may wish to ferry over to Picton and continue your road-trip all the way down. Also, the Cook Strait crossing is incredible, so if you have the time it's well worth doing!
Day One: Auckland
While you could pick up the car in the airport, and then drive into the city, I'd recommend just getting in on the bus, spending the night, and then picking up your car from one of the city branches the next day.
Auckland was the first place I 'lived' in New Zealand, and to be honest; I didn't overly warm to it, which is why I moved down to Wellington. A day in the countries biggest city will be long enough to see the main highlights, such as Sky Tower, Toi o Tāmaki Art Gallery, and Auckland Domain, you might even have time to fit a trip into one of the nearby islands.
Day Two/Three: Head to the Bay of Islands (Drive time, 3:30 approx)
Once you are wrapped up in Auckland, head north to the Bay of Islands. You might want to detour to stop by Piha on the route, a crashing surf beach, and take a coffee stop in Whangarei to see the falls.
We stayed in the small and scenic town of Paihia, but everywhere around here is a good bet. Get out on the water and enjoy the various hues of green and blue, relax on the beaches, visit the islands, and head to Waitangi Treaty Grounds, where the founding agreement of modern-day New Zealand was signed.
If you plan to head to the very top of Aotearoa on your road trip and have the time, factor in a few extra hours to get to Te Rerenga Wairua (Cape Reinga). The additional journey time will reward you with towering sand dunes, two oceans colliding, and an important Maori site.
Day Four/Five: Head to the Coromandel Peninsula (Drive time, 5:15 approx)
Start early to get down to this chilled out hot-spot, not far from Auckland. Some of the beaches here will be crazy busy, but we found plenty of near-deserted spots where ice-cream parlours kept us cool, and warm white sands were just for us.
Popular activities here include digging into the sand of Hot Sand Beach, where volcanic hot springs sit underneath, and you can essentially make a (boiling) private hot tub on the beach. Another famed option is taking a boat trip out to Cathedral Cove; kayaking would be my recommended option if you are comfortable with it.
Day Six: Hobbiton Movie Set and Waitomo Glowworm Caves (Drive time, 2:30 approx + 1:15 approx)
On day six, hit the road to two of New Zealand's most famous attractions.
The famous Hobbiton movie set, from Lord of the Rings, will take a few hours, before continuing onto the Glowworm Caves, where a boat will take you underneath a canopy of these worms, you guessed it, glowing above you!
Day Seven/Eight: Rotorua & The Redwoods (Drive time, 2:00 approx)
By far the highlight for me on the North Island, Rotorua was a landscape that blew my mind.
The geothermal activity here is incredible, and while you can witness it all over (don't worry, you'll get used to the sulphur egg smell soon enough), paying entrance to one of the parks is a must to witness some of the most insanely coloured lakes, and water blowing springs you'll ever see.
Rotorua is also home to plenty of Maori cultural experiences, the natives of the land, and I think it's imperative to put some time aside to experience at least one of these.
Also get out to the impressive Redwood Tree Forest (Whakarewarewa), where a canopy tree-walk will take you through these towering beasts.
Day Nine/Ten: Lake Taupo (Drive time, 1:00 approx)
If you are planning to continue to the lakes in the South Island, such as Wanaka, you may want to skip Taupo as I do think the South Island offers the best lakes experience. That said, you should fit in at least one day here as it's not just Lake Taupo, but the surrounding attractions.
The Huka Falls is another of the LOTR filming places, and thus popular, while the Taupo Maori Carvings on lakeside rocks are worth a visit.
On your second day you can take on one of New Zealand's Great Walks, but the one day option of the Tongariro National Park Crossing. It takes around 8-hours and is a point to point, so you get a life back. The full circuit loop takes about 4 days.
Day Eleven/Twelve OPTION ONE: Taranaki (Drive time, 4:00 approx)
Taranaki was the first place I travelled to in New Zealand, while on assignment for Lonely Planet who had just named it one of the best regions in the world to visit. This baffled everyone; locals included, especially seen as most international visitors don't venture to this distant point on the West side of the island.
What you'll find here though is New Plymouth, a seaside town that I was really charmed by, and also the imposing Mount Taranaki (Mount Egmont), a dormant volcano and another multi-day hike site.
You can do a one day hike here though when the weather conditions allow, and you'll be reward by a near perfect peak that has been likened to Mount Fuji, and even used in films to replicate Japan! Head to the lakes on the tarns for a perfect reflection shot, and appreciate this lesser-explored corner of New Zealand.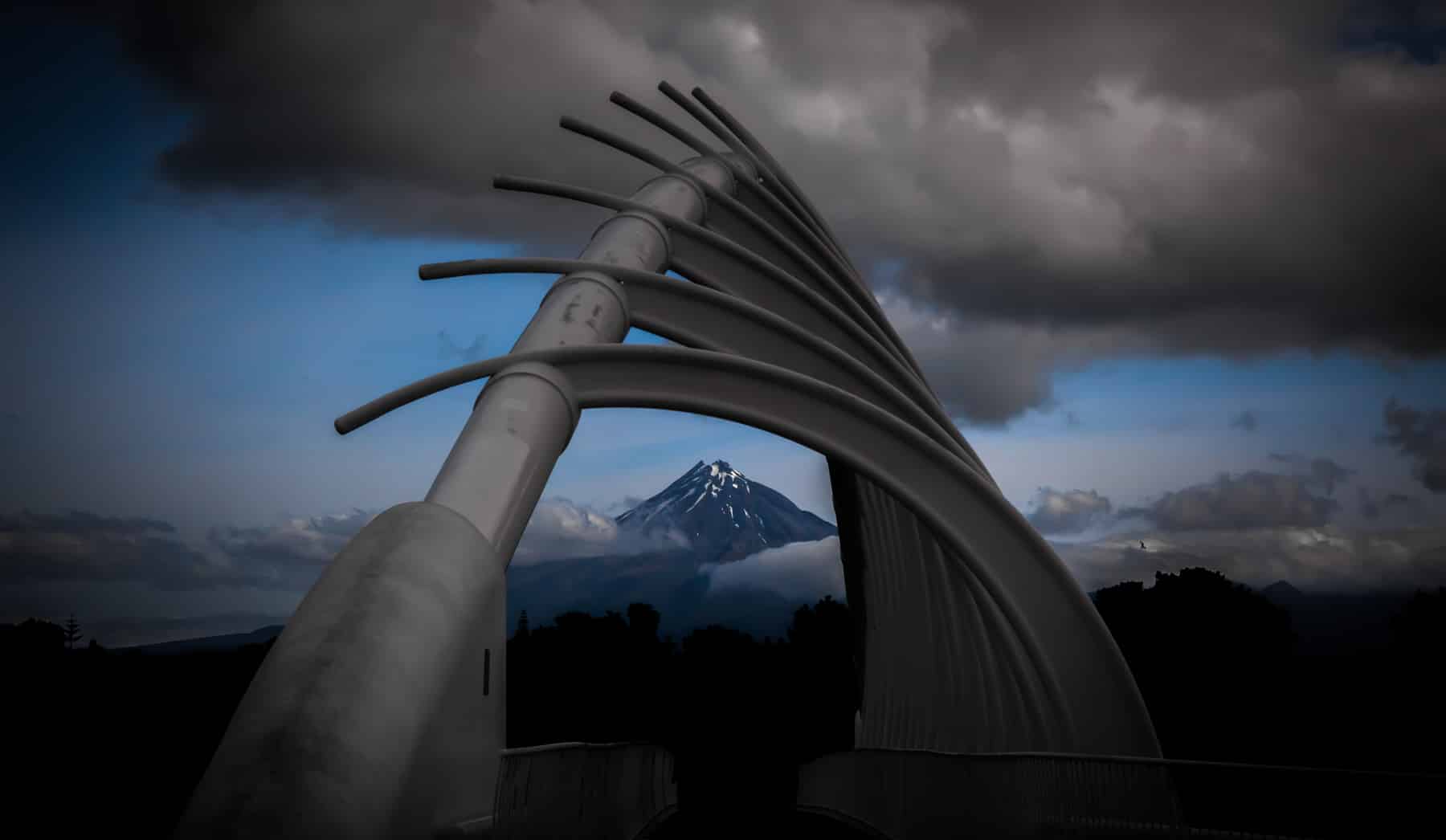 Day Eleven/Twelve OPTION TWO: Napier & Hawkes Bay (Drive time, 2:00 approx)
For those who don't want to hike, the alternative is to head to the East coast, where Napier and Hawkes Bay await.
Tour the Hawkes Bay wine region and enjoy the views here while sampling the local wines with their producers and among vineyards, before heading into Napier, which was reconstructed after an earthquake and littered with art-deco decoration. It's a laid back city, perfect for chilling out in after a hectic few days.
Day Thirteen/Fourteen: Wellington (Drive time from Napier, 4:00 approx – From New Plymouth, 4:40 approx)
The capital city of Wellington is small, and I used to joke I only ever saw the road I lived on, the road I worked on, and the road I drank on, all three connected.
It's an arty and creative city and has an exceptional vibe about it, so I was happy to call it home for a while. Enjoy the vintage funicular to the viewpoints, visit the impressive National Museum, enjoy fantastic bars and restaurants, and for LOTR fanatics, head to the Weta Cave studios.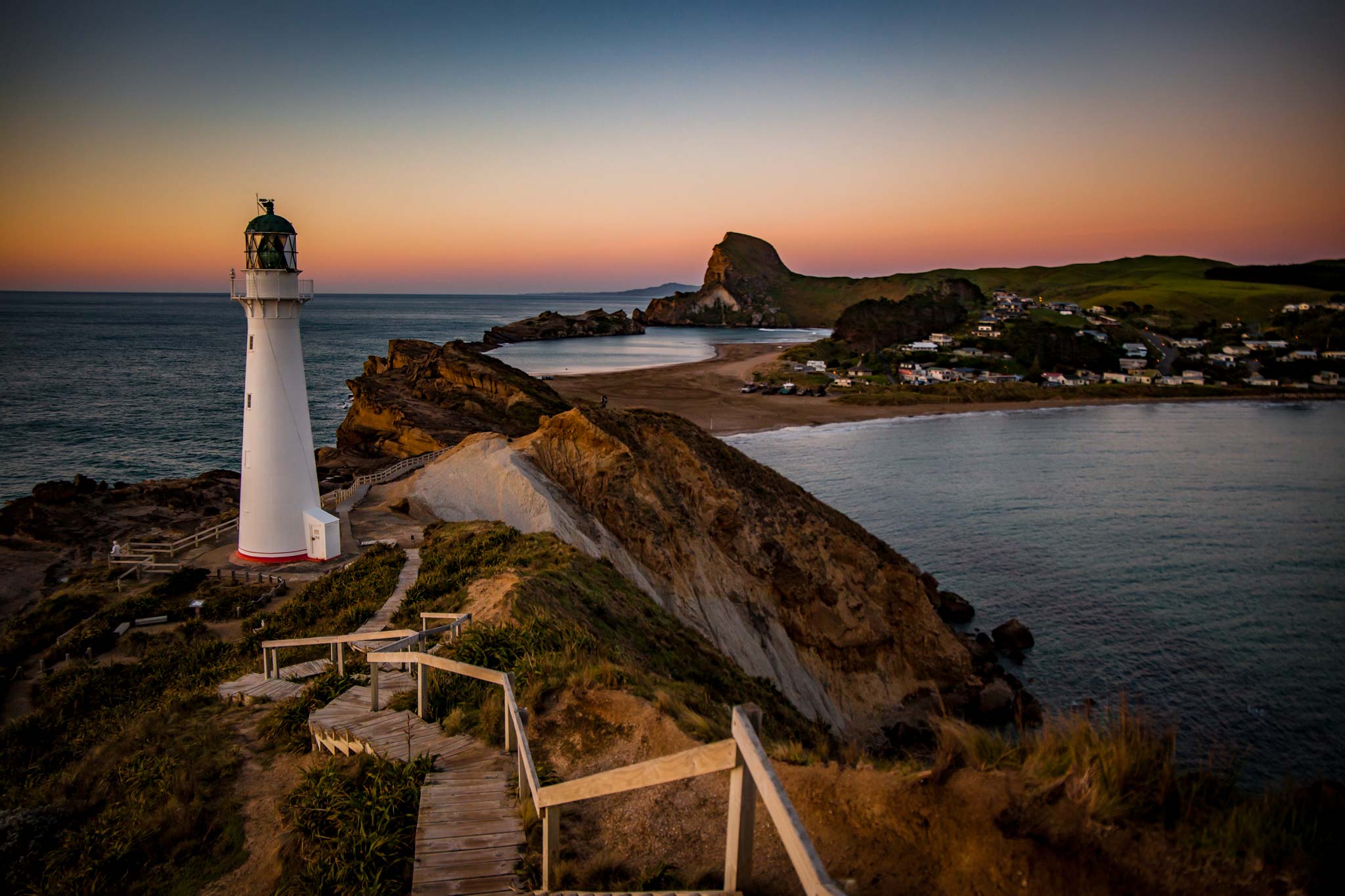 However you decide to spend your time in New Zealand, if you are trying to do it all in a short vacation, even up to a month, you'll realise that a lot of that time will be spent in a vehicle. While the country is quite small, you won't be on highways all the time, and with that much time already driving, I wouldn't want to be then sleeping in the same vehicle, hence my suggestion for the car.
Either way, you'll have an epic time in New Zealand, and if you have extra time, be sure to check out my list of New Zealand North Island hidden gems, where there are a few additional suggestions that aren't as popular as the 'must do' route detailed above.
Safe travels, and send my love to Aaotorea!
https://www.danflyingsolo.com/wp-content/uploads/2017/09/CastlepointNewZealand.jpg
1365
2048
Daniel James Clarke
https://www.danflyingsolo.com/wp-content/uploads/2022/01/blogo-1w.png
Daniel James Clarke
2019-04-14 16:57:00
2023-04-14 17:30:40
New Zealand North Island Itinerary: Auckland to Wellington (7 or 14 Days)