Graz travel guide: going beyond the UNESCO Old Town
This website uses affiliate links which may earn a commission at no additional cost to you. As an Amazon Associate I earn from qualifying purchases.
Updated: 18th December 2022
Graz is Austria's second-largest city, but it's super laid back – I'd go as far as describing it as a 'grand city with a countryside soul'. Surrounded by the fruitful farmlands and vineyards of Styria, it's a Starbucks-free kind of place where independent and sustainable social-impact stores, zero-waste restaurants, and straight-from-the-harvester's-hands farmers markets still rule the town.
While many visitors delve into Graz's historic World Heritage-listed core, there's much more to explore beyond the Old Town. With a student-heavy population, a significant focus on community and sustainability – over 60% of the city is green – and plenty of interesting up-and-coming districts to explore, I spent an extended weekend diving deeper into Graz, and could have happily stayed longer.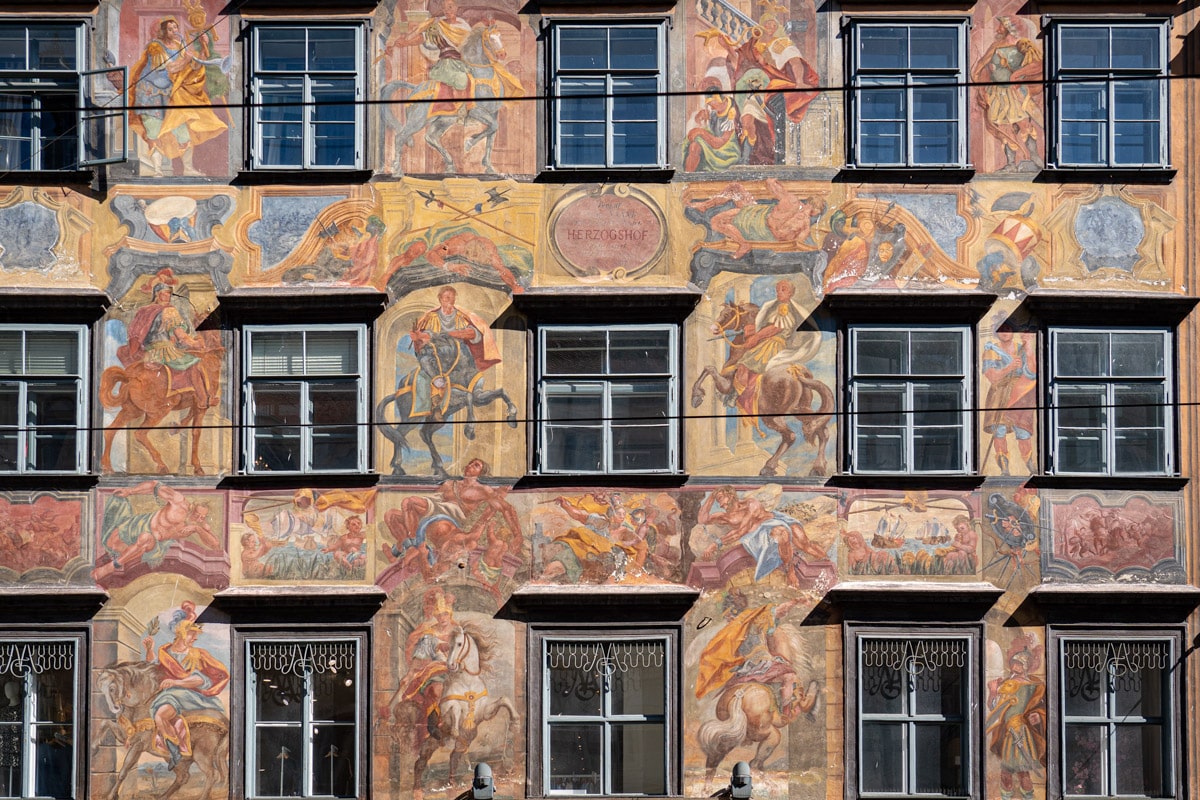 Awarded the European Capital of Culture in 2003, the city has seen plenty of modern architecture and creativity ooze into its already forward-thinking soul since then. It's not a place where old versus new, though; rather, a city where classics sit alongside the contemporary in a complementary – rather than contrasting – way.
Here's everything you need to plan your visit to my favourite city in Austria, and in this Graz travel guide, you'll find my suggestions for the best bars, restaurants, hotels, attractions, sights, nearby day trips, and the best things to do in Graz.
What is Graz famous for?
Graz is famous for its culinary scene – especially being a gateway to the farmlands of Styria – and its design credentials. It's one of only two cities in Europe (the other being Berlin) that have been awarded UNESCO status as both a City of Design and for its ancient core, making it quite unique architecturally and culturally.
The city has also played an essential role in the country's history and has seen a fair share of struggles. From its crucial defensive position against the Ottoman Empire to the Napoleonic invasion in the early 19th century when important monuments were destroyed, the past hasn't always been smooth sailing. Though walking the student-heavy and peaceful streets these days, it's hard to imagine the dramas of times gone by – that is, until you visit the incredibly well-equipped historic armoury of the city, one of the most famous things to do in Graz. All things considered, though, it does remain of the more underrated cities in Europe.
How many days do I need in Graz?
If you just want a quick overview of the main attractions in the UNESCO Old Town and the top things to do in Graz, you could likely 'do Graz' in one long day. That said, unless you're really pushed for time, I'd suggest staying at least two nights to soak up the city's atmosphere. Graz is one of those places where it is just a pleasure to be and explore slowly, and there's plenty nearby to keep you entertained if you fancy some day trips.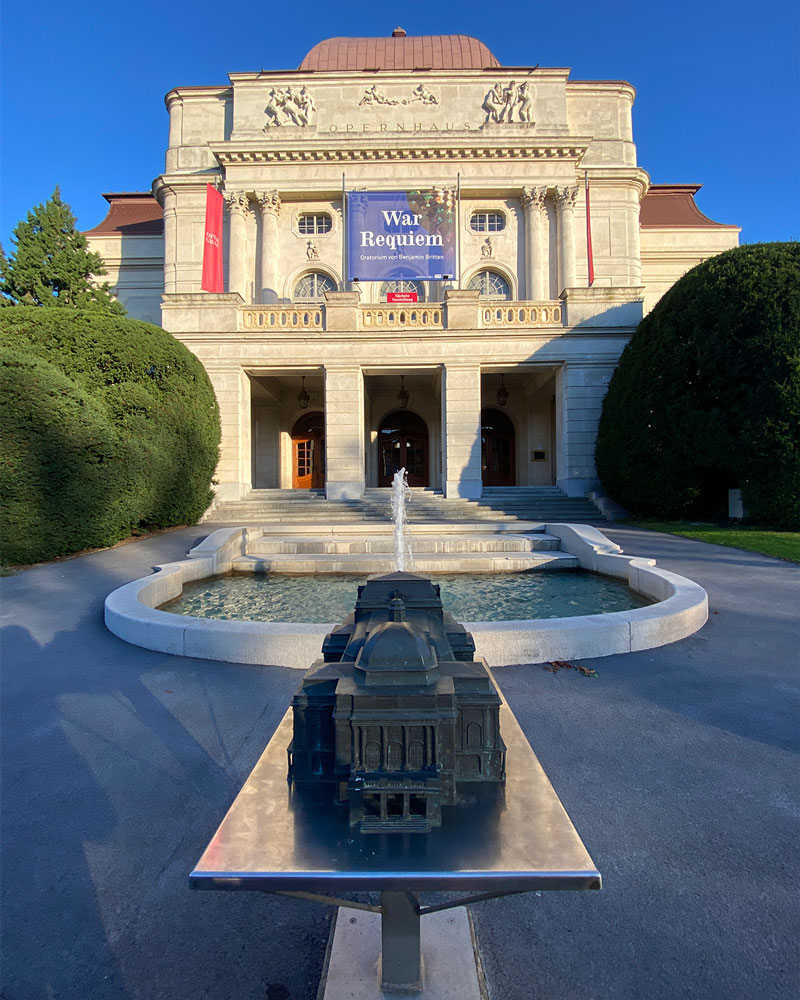 Where to stay in Graz
Graz hasn't seen the tourism boom of Vienna, Salzburg, or even Innsbruck in the summertime, which means the number of hotel beds in the city is only around 6000 and that you'll want to book ahead. I've included a few suggestions in this Graz travel guide, although there are certainly more upscale options if you want to splurge.
Sishaus Hostel €
Laid-back hostel with plenty of light wood and airy vibes – one of the city's few more 'budget' options. While there is also an a&o hostel, I find them a bit bland and all the extra charges frustrating, so I would opt for this more charismatic option. View on booking.com
Hotel Gollner €€
This really welcoming, family-run hotel is where I stayed on my most recent visit. Spread out across a few buildings where it's expanded over the years. It has a good restaurant, a lovely rooftop with some views of the clocktower when standing, and really friendly staff. They'll even welcome you with a little cake shaped like the city's clock tower. View on booking.com
Lendhotel €€
Modern option in the trendy Lend district. The rooms are light and spacious; there's bike hire and a 24-hour desk, plus a roof terrace to relax on. View on booking.com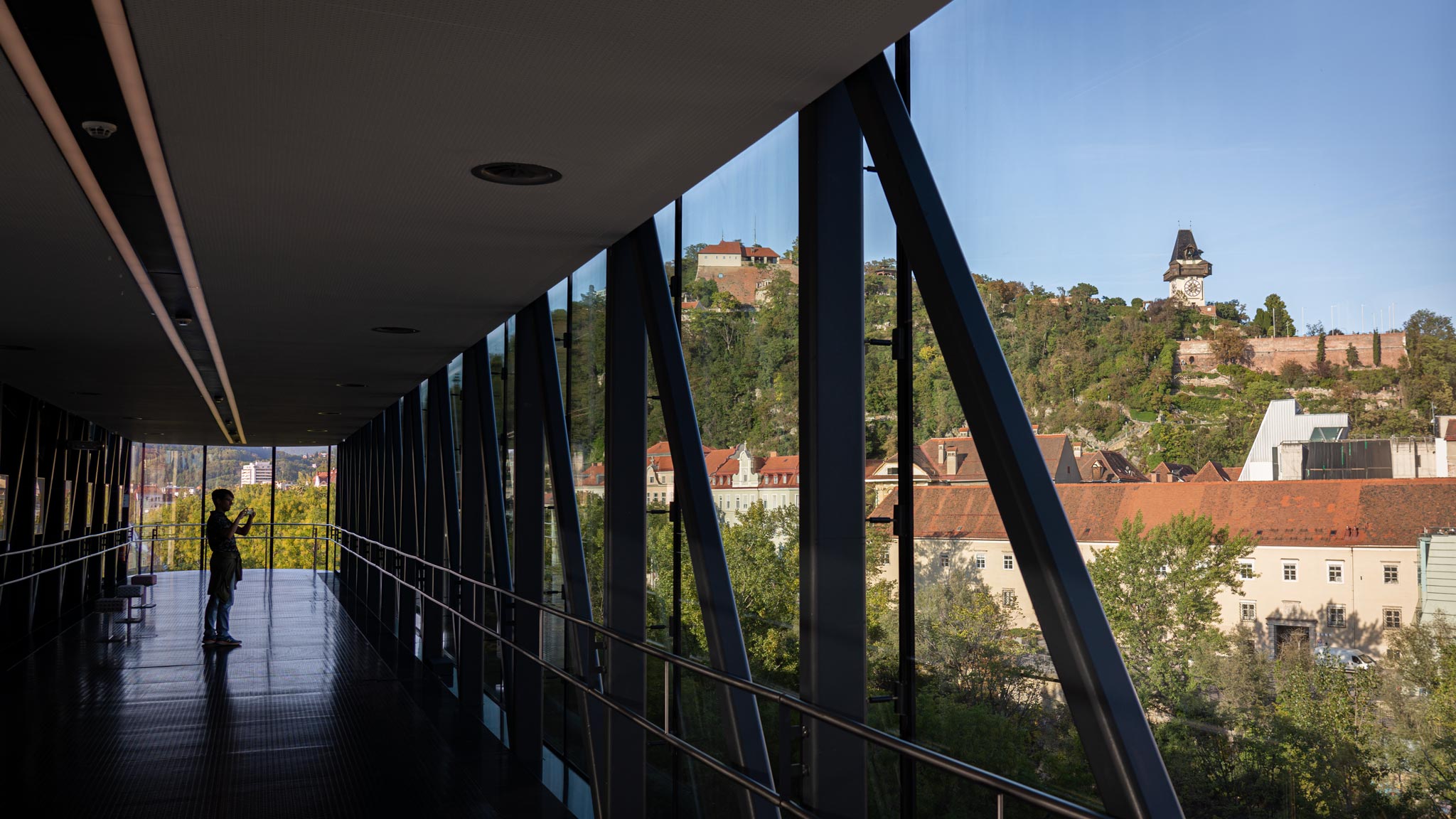 Graz travel guide: things to do in Graz
Graz is a city that deserves to be delved into, so while you should absolutely make time for the top things to do in Graz and the city's most famous attractions, such as the Clock Tower and UNESCO Old Town, In this Graz travel guide I've tried to also highlight some of the things I really loved away from the historic core as I slowed down and explored sustainable Graz.
Tour the UNESCO-listed Old Town and Courtyards
If Vienna has coffee culture, Graz has courtyard culture. These delightful spaces are linked together with Medieval shortcuts, usually with a tucked-away wine bar or cafe as a reward for taking the next turn. In fact, there are more than 50 inner courtyards in the city, and getting lost amongst them is one of Graz's greatest joys.
The grandest of them all is Grazer Landhaus, the seat of the provincial government. A masterpiece in Italian Renaissance arcade architecture, it's here you really see the city's Mediterranean influence shine through.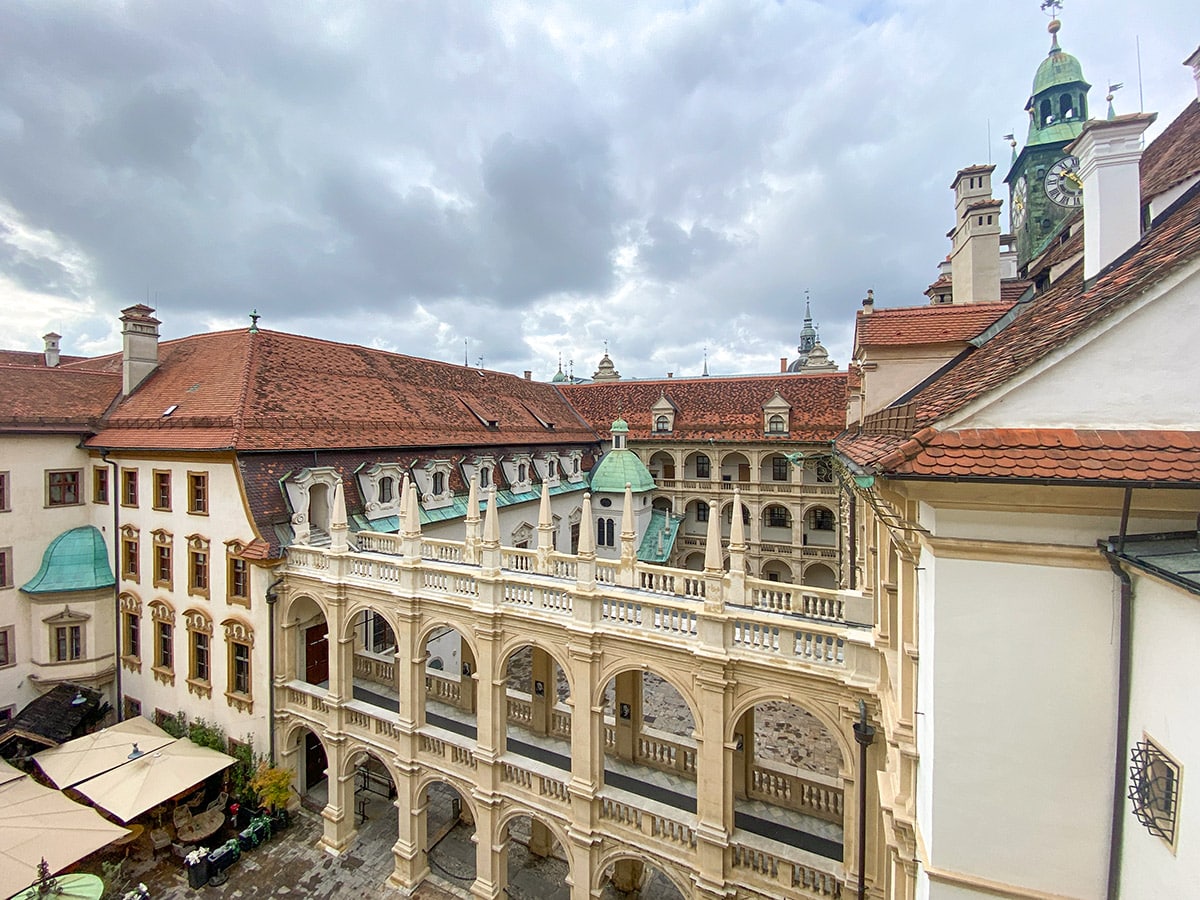 Outside of the labyrinth of enclosed squares, the rest of the Old Town dazzles in perfectly maintained glory. Mainly Medieval in appearance, most houses date back to between the 13th and 16th centuries when Graz was at its peak. Unlike some European Old Towns which Airbnb has taken over, Graz's centre is very much for the locals, which makes the atmosphere less touristy – something we can thank the rent controls for.
Another spot to just hang out is on Hauptplatz, the main square, which is flanked by highly detailed and colourful facades, the Rathaus (the town hall), and is looked down on by the Uhrturm.
Cross the Murinsel
Free (Cafe paid) | Open daily | Wheelchair accessible | Save on Google Maps
Flowing through the centre of Graz is the River Mur, home to its own artificial island, the Murinsel, now one of the top things to do in Graz.
Originally designed and intended for the Hudson River in New York, the glass and steel floating structure links the river's banks by two bridges meeting at a central platform.
Placed here as part of Graz's European Capital of Culture in 2003, it was initially meant to stay on a ten-year loan before heading to the United States though 20 years later, it remains; a testament to how the locals have grown fond of the space, which now houses a cafe, art displays, and serene seating areas.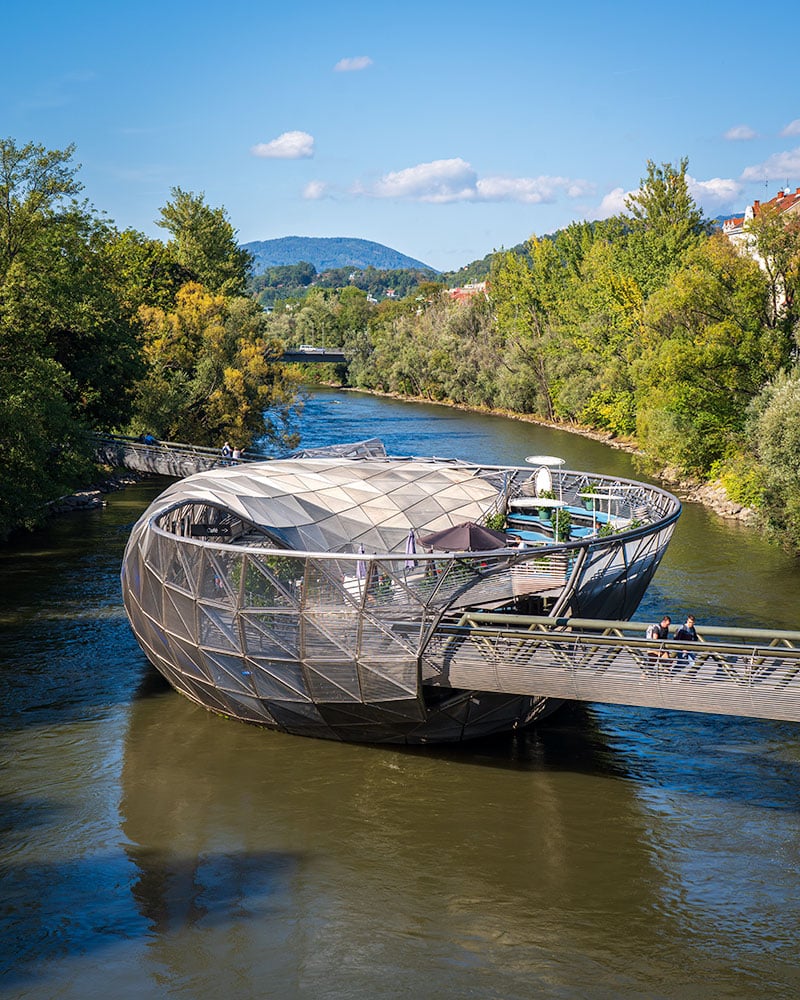 Visit the Kunsthaus (Modern Art Gallery)
Paid | Open daily | Wheelchair accessible | Save on Google Maps
Graz's Modern Art gallery – another legacy of the European Capital of Culture – caused quite a stir when it opened, so much so that residents were actively invited to visit during the construction stage to win them over.
Given that Kunsthaus has since earned the nickname of The Friendly Alien, it's fair to say it has now won enough fans. With a unique exterior shape, bursting at the sides and with curved 'tentacles' atop, it really stands out against the classical buildings beyond and is one of the reasons Graz is a UNESCO City of Design.
It's hard to appreciate the design from the outside, but a bronze accessibility model out the front allows you to understand the design. These mini-statues appear outside all of Graz's key attractions, allowing those with eyesight impediments to feel the shape of the city's architecture.
Inside, the multi-floored space is home to temporary and permanent exhibitions of modern and contemporary art, and the viewing platform on the top floor has some of the best views of the Old Town. Every hour – or rather, 10 minutes to the hour – the building emits a strange noise, and by night, the outside turns into a giant LCD screen. It's now a firm favourite on most Graz travel guides, and for good reason.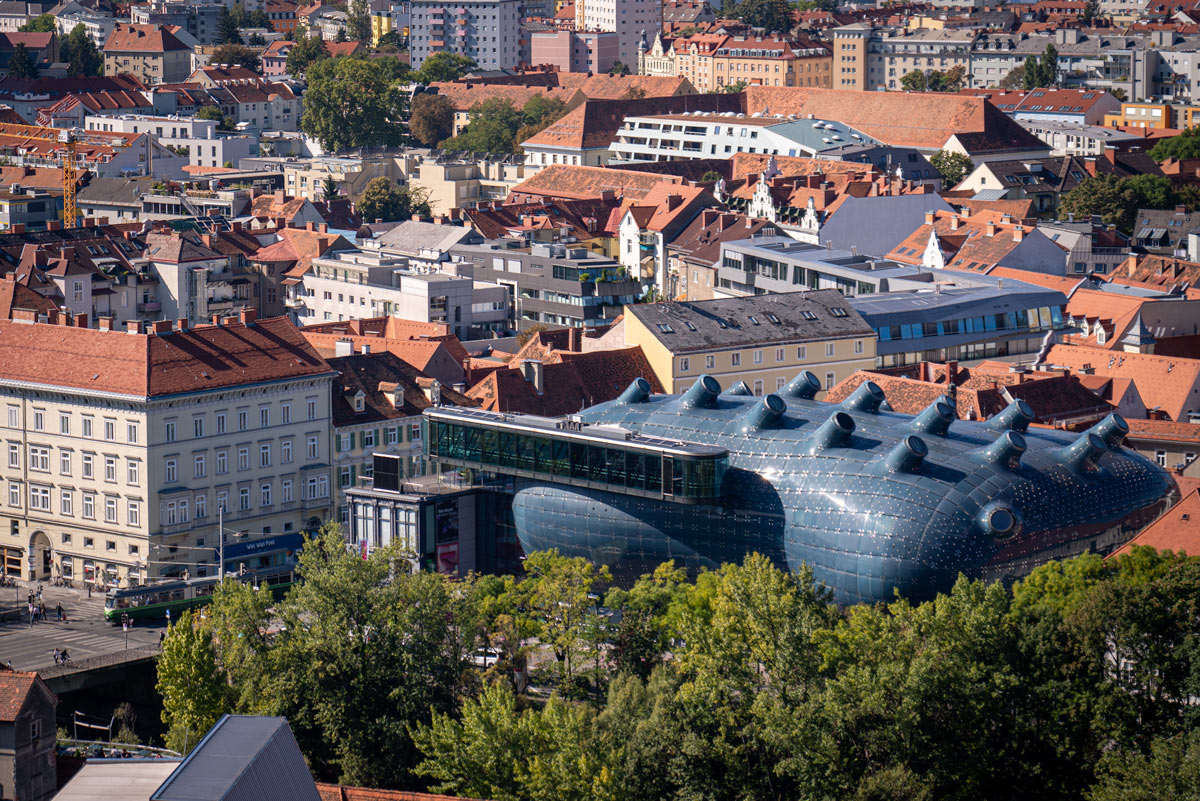 Explore the Gries and Lend districts
Graz's 'other side' was long an area avoided. If the Old Town was for nobility and the affluent, the districts of Gries and Lend were historically seen as for the shady, with bars, brothels and traders constantly passing through.
While perhaps not all of that reputation has entirely dissolved, the districts are now starting to face gentrification. Still, they make for a welcome change of scene to the polished Old Town, with independent boutiques, restaurants with flavours from around the world, and plenty of second-hand bargains to be found.
This is a part of the city you venture to just to enjoy the atmosphere rather than to tick off sights, but for me, at least, that made it even more enjoyable.
Admire Andrä Art Church
Free | Hours vary | Save on Google Maps
You'll find plenty of grand churches and religious monuments in Graz – it's Europe, after all! – but the Andrä Art Church in Lend is something a little different.
At first glance, you'd likely think it was a decommissioned church turned into an art gallery, thanks to the words decorating the exterior, but it's still very much still in service.
While it's hard to imagine attending a Mass here due to the red graffitied ceiling and traditional altar alongside the more contemporary art pieces, it's a good characterisation of Graz's focus on community and youth.
For something a little more traditional, there are plenty of other religious monuments worth visiting, often billed as some of the best things do in Graz. Spots such as the Basilika Mariatrost, the city's Mausoleum, and the Gothic Franciscan Monastery – the garden of the latter being a cool and peaceful place to stop and read on a summer's day – are worth a visit if time allows.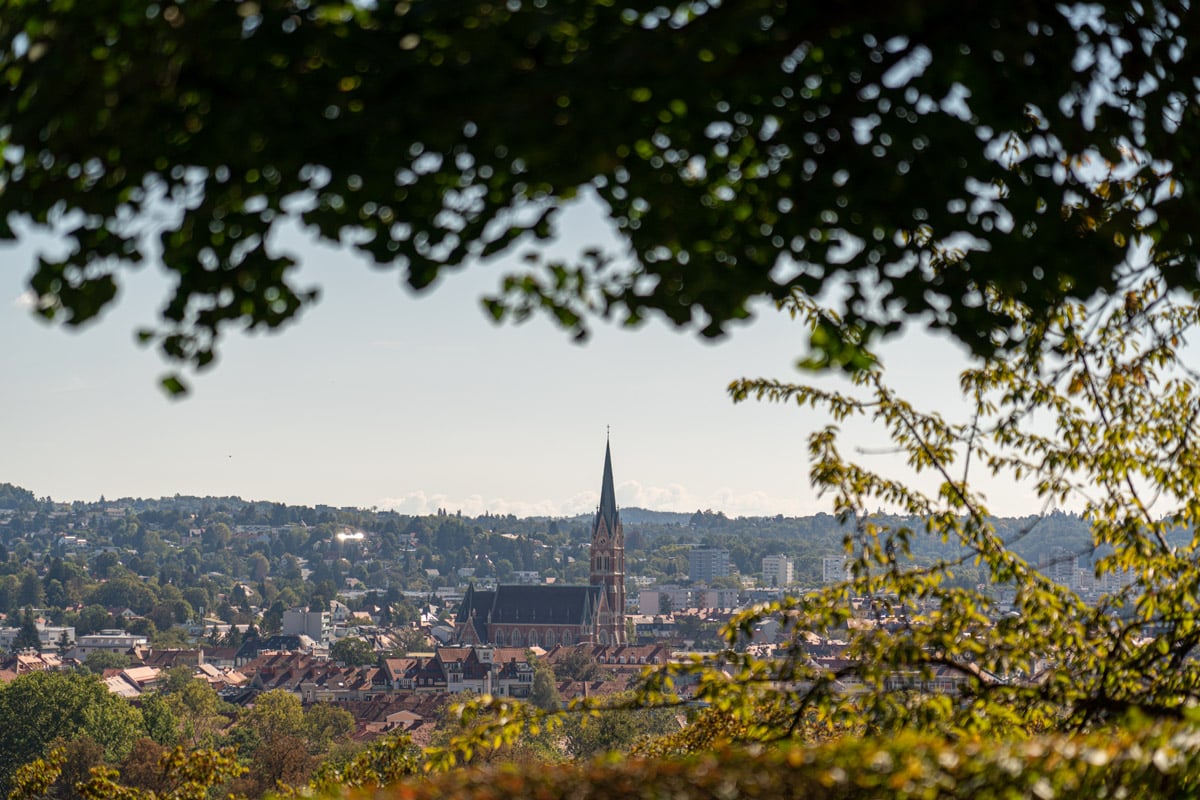 Head up the Schlossberg
Free | Open daily | Wheelchair accessible paid lift and funicular | Save on Google Maps
For centuries the Schlossberg, a verdant 473-metre dolomite hill in the centre of the city, was crowned by a fortress built over 1000 years ago.
While Napoleon demanded the fortress be destroyed in 1809, leaving just remnants today, the space was reimagined a short time later as a green park right in the city's heart. With trails, bars and cafes all offering incredible panoramas over church spires and into the forests and farmlands of Styria beyond, the views are reason enough for doing the climb.
Luckily, there are a few options for getting to the top, the easiest being an elevator and funicular, or you can climb the zig-zag hill or the imposing 260-step staircase. If you take the hill route, you can still see a tunnel system used in WWII as an air raid shelter – now acting as a passageway and shortcut under the mound.
Check out (and slide down from) the Uhrturm
Slide is paid | Open daily | Save on Google Maps
Graz is a city big on tradition and community, and perhaps the most prominent symbol of this is also the symbol of the city – the clock tower dating from 1560.
When Napoleonic troops destroyed the rest of the Schlossberg, the residents all came together to pay a ransom to protect their beloved clock tower from the same fate. Now, it stands high above, a forever reminder of a city with not just a countryside soul but a proud one.
The clock tower has a few curious features, most noticeable the face. Initially, it only displayed hours, thus only needing one long hand, but when minutes were added later, the decision was taken to add a small hand to do so, leaving it in reverse to a standard clock. When you've finished exploring the Schlossberg, there's a slide just by the Uhrturm you can pay a few euros to take to the bottom – it's a pretty fast and long ride down, and one of the most fun things to do in Graz especially if you're travelling with kids.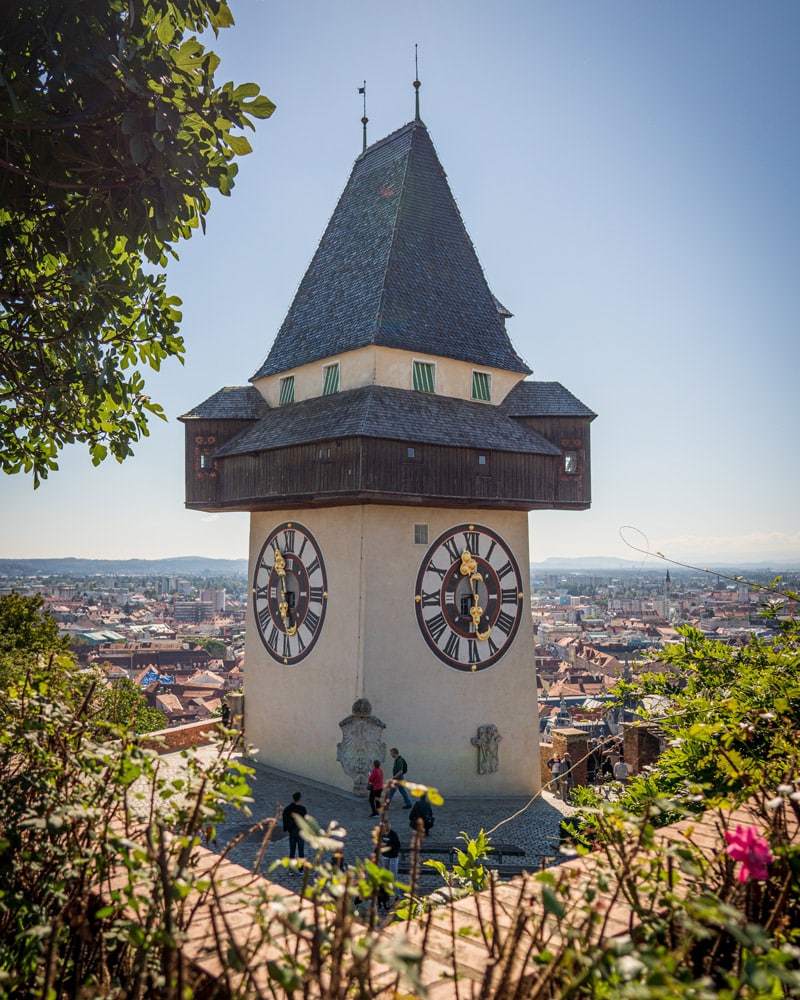 Marvel at the Styrian Armoury
Paid | Closed Mondays | Accessible lift, ramp toilet | Save on Google Maps
The Landeszeughaus, or Styrian Armoury, was not on my agenda, though an unexpected rainy day led me to walk inside. While the ticket price is steep (perhaps too steep), what awaits inside is impressive, even if just for the sheer scale of the collection.
Holding a 30,000-plus collection of swords, defensive suits, helmets, guns and more, it's the largest historic armoury in the world. Literally, it covers the building, from floor to ceiling, over multiple floors. Housing pieces in use between the 15th to the 18th century, it's all pretty much been preserved in place since Graz finally found peace and put down its defensive baton in 1780. This is a must-visit according to most Graz travel guides, and while it's might impressive – mainly due to the volume of weaponry stored here – it can get repetitive, so you might feel the price is a little too high if it falls outside of your interests.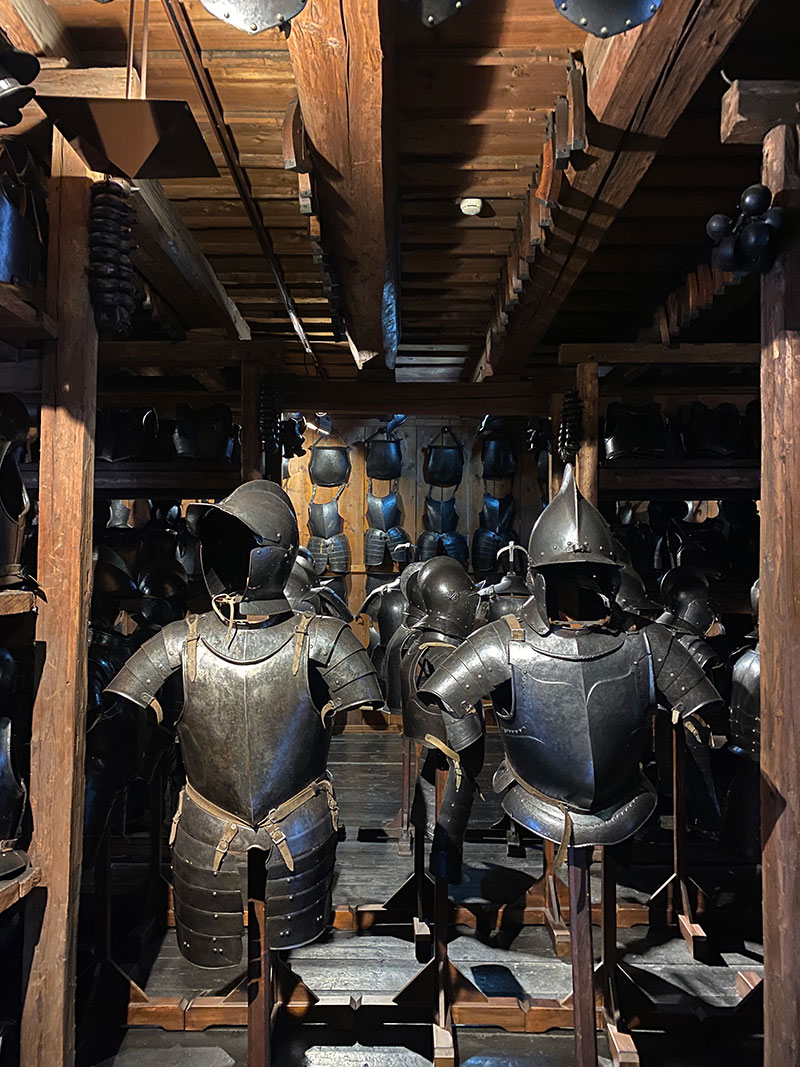 Enjoy the music scene
You can't mention Austria without thinking of the classical music scene, and Graz is no different, with its decadent – if slightly less so than Vienna or Salzburg – Opera House.
But the classics, as with everything here, aren't all that are represented, and the city has an ever-growing underground music scene. Jazz also features heavily on the annual concert schedule, which is unsurprising as Graz University was the first place to offer a dedicated Jazz course in Europe.
In the summer, free jazz concerts take place on Wednesdays in the Old Town's courtyards, providing some smooth tunes to compliment your Styrian wine.
Tour Eggenberg Palace
Paid | Park open year-round, state rooms only in summer | Complimentary wheelchair rental, gravelled paths | Save on Google Maps
On the outskirts of the city, the Baroque Eggenberg Palace sits proudly in the centre of an extensive landscaped garden. While photos aren't allowed inside, that doesn't mean there's nothing worth seeing – in fact, quite the opposite.
This palace complex is the second part of the city's UNESCO World Heritage listing, making it one of the most popular things do in Graz. Consisting of State Rooms, the Palace, and a couple of museums, the building was constructed in the 17th century as an opulent statement of political rule. Grand rooms adorned with extensive art lead from one to one, the magnificent ceiling paintings stealing the show.
Peek at the Double Spiral Staircase
While this isn't an attraction, I'd say to go out of your way for, if you're near the Burg (the Styrian regional parliament), then this rare Double Spiral Staircase, from 1438, is worth a peek.
Tucked away behind an entrance door you might think isn't open to the public at first glance, this Gothic, twin-spiralling staircase is quite the achievement in design and stonemasonry – just prepare to feel a little dizzy as you climb up and down.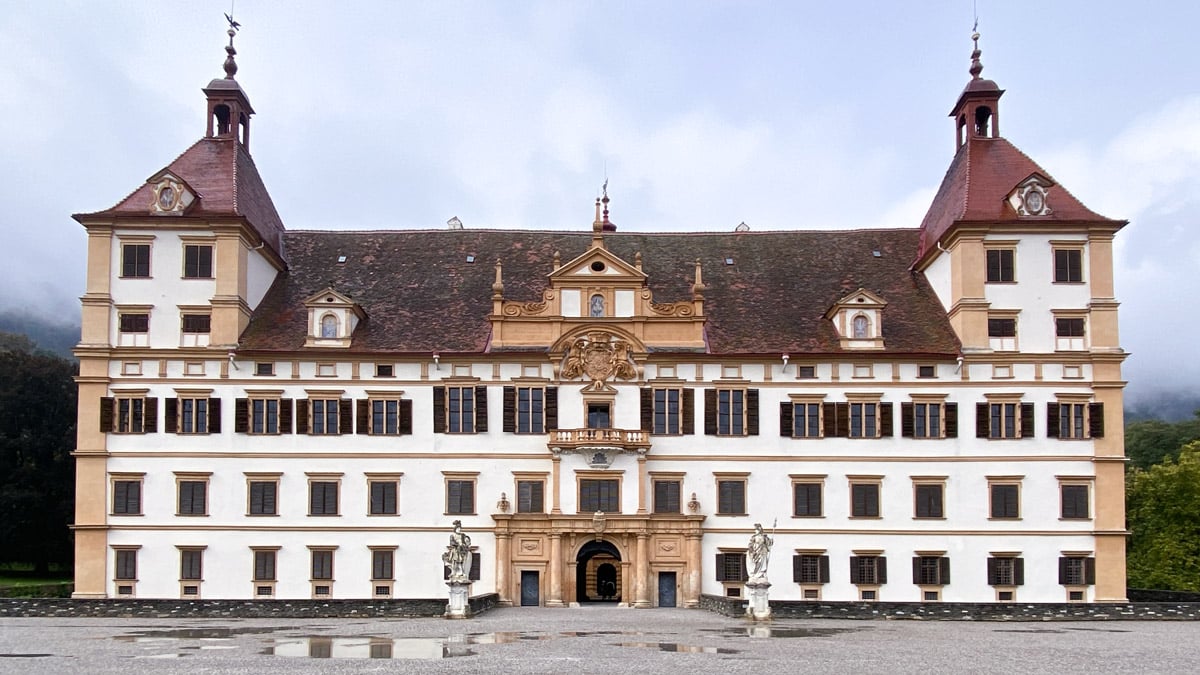 Graz travel guide: things to do near Graz
If you're spending a bit longer in Graz, you'll likely want to head on some day trips. Luckily, there is plenty near the city itself, and with decent public buses and trains providing regular connections, these spots are easily visited and just a few suggestions of the ample attractions nearby.
Open Air Museum in Stuebing
Paid | Open March through October | Wheelchair accessible, gravel paths | Save on Google Maps
As one of the leading open-air museums in Europe – and Austria's most extensive – this spot in Stuebing, just 20 minutes from the city, is a fascinating trip into the country's past and one of the best things to do in Austria in summer.
With around 100 traditional houses relocated and rebuilt here, some dating back as far as the 13th century, the grounds are a great place to see how Austria's alpine and farmland communities used to live.
If you want to learn more about each building, pick up an English-printed guide from the entrance or join a guided tour to get the best of the experience; otherwise, just stroll freely between the mainly wooden homes.
With some 'interactive' elements to the park, such as actors doing traditional handicrafts or operating the 'old shops', on certain days, I think this would be a fun option to keep kids entertained while learning about Austria's history.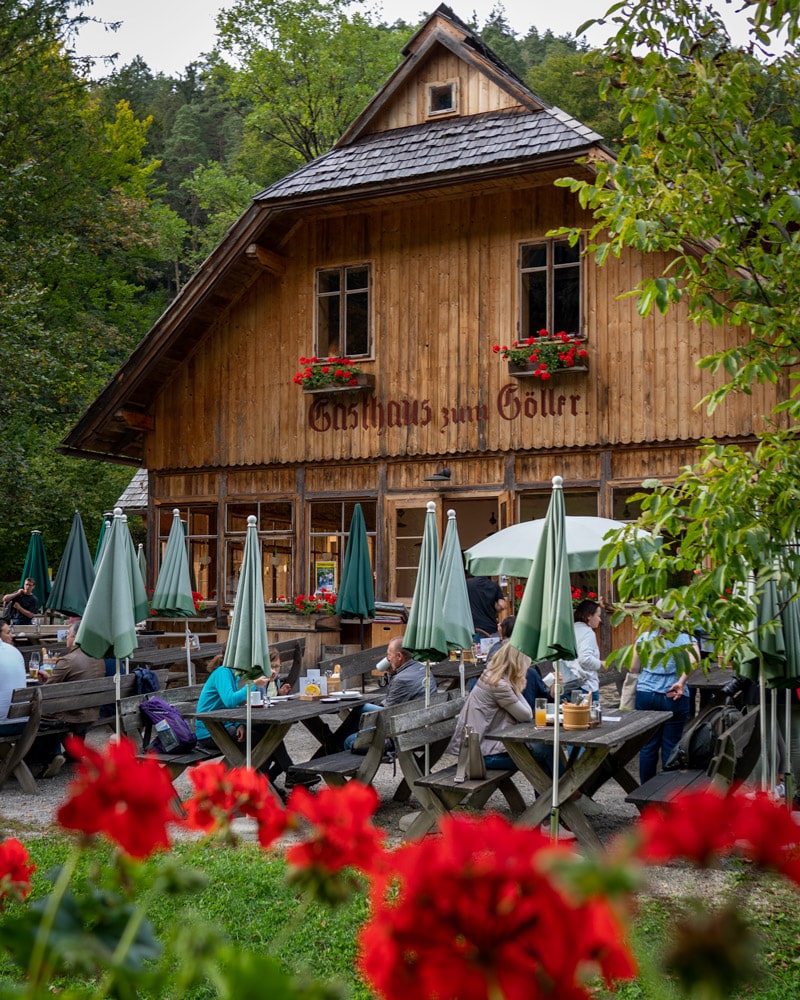 Styrian Wine Roads
Linking together some of the best of the local wineries, the Styrian Wine Roads are a network of routes which lead you through fertile farmlands and vines to the good stuff. Designated drivers will likely be needed for this one, although if you just want to visit one vineyard, it's possible on public transport.
Cistercian Monastery in Rein
Paid | Guided tour | Mostly wheelchair accessible | Save on Google Maps
If you'd rather skip the countryside and dive into the architecture, then Rein Abbey, dating back to 1129, is a great place to head and one of the top things to do in Graz's nearby surrounds.
Boasting the title of the world's oldest Cistercian abbey, the monastery is still in use by both monks, who are hidden away, and also as a secular school. Thus, you'll need to join a guided tour to visit all the rooms, but it's more than worth it.
The library is an absolute literacy dream, with plenty of Mediaeval manuscripts, while the interior of the Baroque church is an overload of colour and decoration – ask about the wine used to decorate the walls; it's a rather interesting fact.
Where (and what) to eat and drink in Graz
The food scene in the city is excellent; I could write a whole Graz travel guide just about gastronomy. Often touted as the best destination in Austria for cuisine, you won't struggle to find a good meal at a fair price. The city's foodie credentials are vast, which have earned it the title of 'Culinary Capital of Austria' within the nation's borders.
Look out for the 'Genuss Hauptstadt' mark on restaurant doors, which shows the products are regional and well-sourced and keep an eye out for local food events during your visit. The most famous, the Long Table of Graz, which sees some 700-plus people dining together outside, requires a fair bit of advance planning.
Styrian specialities
Framing the city are the fertile farmlands of Graz, famed for various delicious seasonal products.
Items to keep an eye out for are pumpkin seed oil, which is extra flavourful due to the type and climate, small and delicious alpine strawberries (Steirische Walderdbeeren), and Vulcano ham, from the volcanic lands near the city.
There are a few farmers' markets in the city which are ideal for picking up local specialities.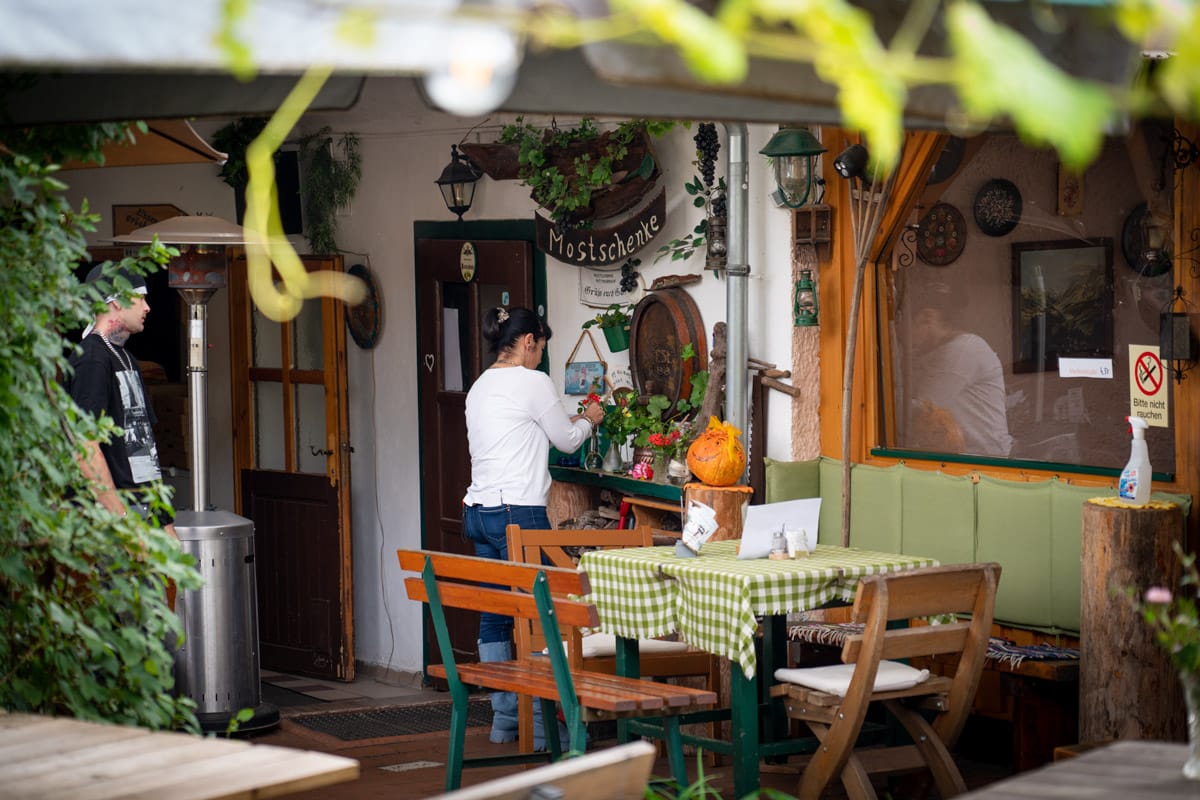 Styrian wines
Austria might not be the first European destination that springs to mind for wine production, but Styria steps up and delivers some fantastic options.
If you're visiting around September, keep an eye out for Sturm, a kind of pre-wine which is made from Austrian grapes yet to ferment fully – light, tasty and something a little different. Another local wine worth trying is Schilcher, a rosé crafted from grapes indigenous to the region.
Buschenschank
Outside the city centre, heading towards the Styrian wine country, you'll find these rustic inn-style spots where wine is the star of the show.
A long-running tradition, these garden-based and usually single-room drinking spots offer the chance to taste farm products and wines direct from the growers, though licensing restricts the kinds of food they can sell, so expect cold cuts paired with a recent harvest rather than anything cooked and hearty.
Fattingerhof is a good option not far from the city, where you'll also find a bio-shop selling all the farm's products, such as jams and wines, to take home with you.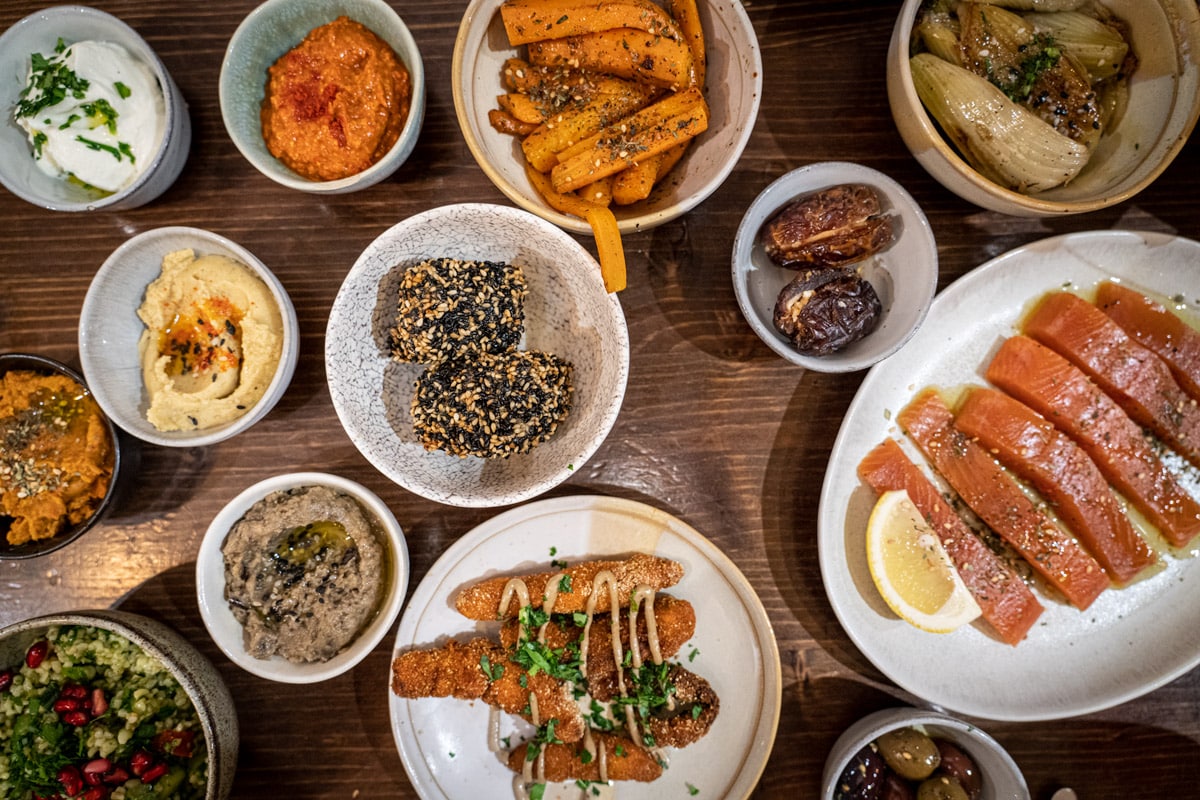 Die Hummel
My absolute favourite restaurant in Graz, and one of the best meals I've had in a long time, this zero-waste concept focuses on delicious Levantine cuisine.
For those unfamiliar with the menu, the Levant is the historical Ottoman area roughly covering Jordan, Lebanon and Syria. Expect means a table loaded with countless small mezze-like plates. With a constantly changing menu to ensure little to no food waste and plenty of green credentials, this women-led restaurant is a must-visit in Graz.
Stammtisch am Paulustor
You can't go wrong here for fine dining in a fanciful setting. There's an exquisite multi-course set menu with pairing if you want to go all out or an à la carte menu for a less indulgent (on the stomach and the wallet) option.
Der Steirer
This family-owned chain restaurant has a few spots in Austria, mainly in Vienna and Graz. It's a funky affair, with plenty of wine lining the shelves and bare wooden tables. If you want to try Backhendl – a local fried chicken speciality – this is the place to do so.
Kastner & Öhler's Rooftop Bar
A long-loved department store in the centre of the Old Town, the rooftop bar here is the place to come for a Spritz (the lavender one is incredible) at sunset, although opening hours vary seasonally.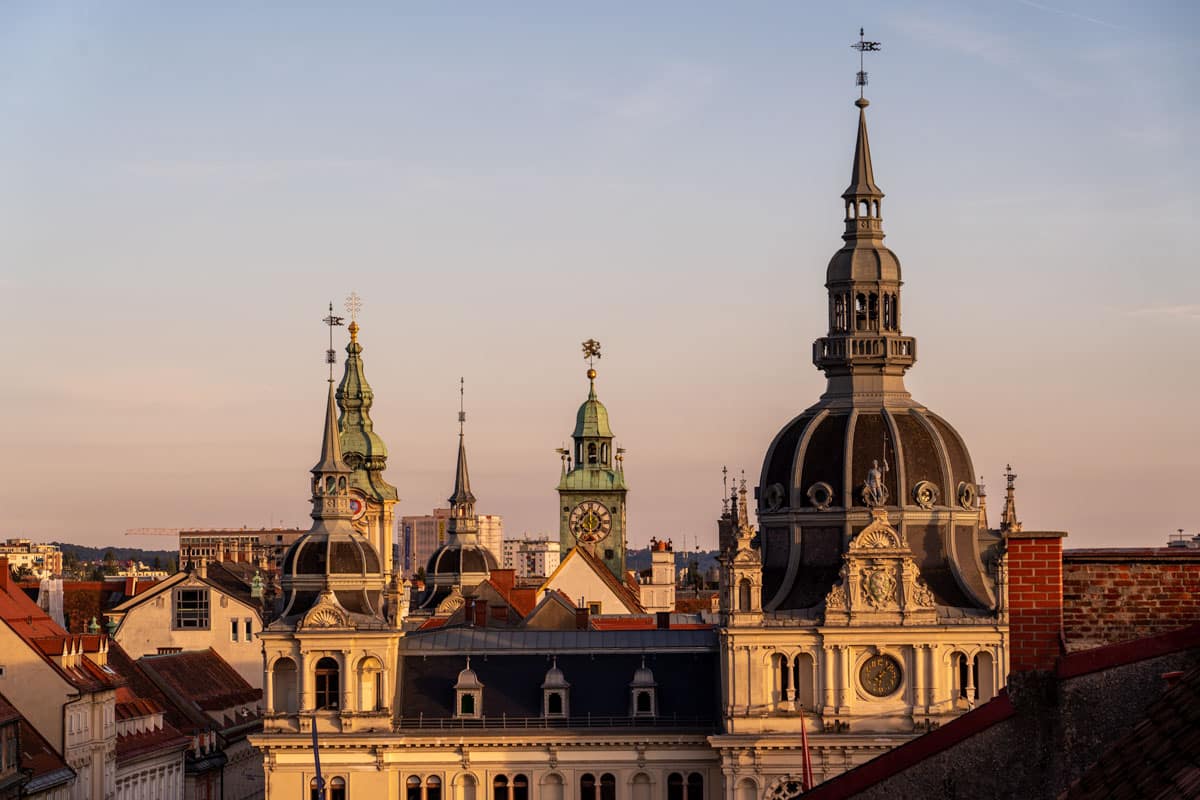 noël
Look for the misspelt 'Nigth-Club' sign out front of this red, ex-brothel building, and head inside for some masterfully mixed cocktails and a boohoo vibe in the intimate neon-lit room.
The Thirsty Heart
This decent bar with a wide range of craft beers, including local options, is reliable for a quality pint.
Schlossberg Biergarten
There are a few places to grab a drink at the top of Graz, but I really liked this garden's laid-back vibes and great views.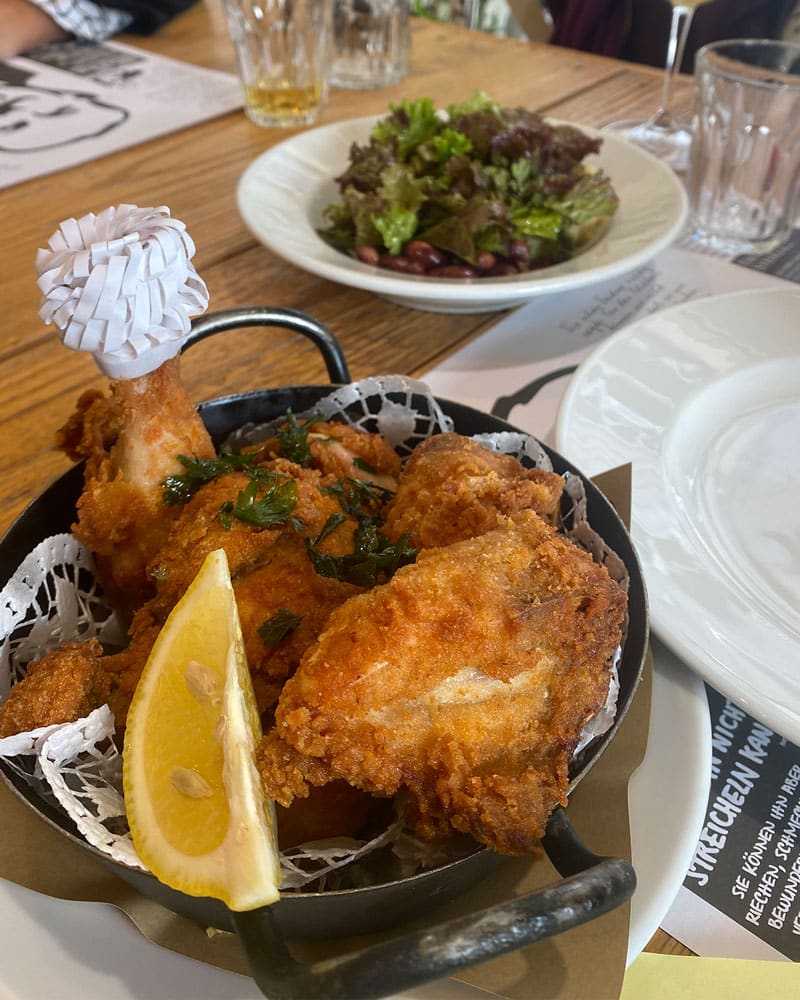 Where to shop in Graz
Graz hasn't been overwhelmed by chain stores and tacky souvenir shops, and buying local is very much a point of pride for many of the city's citizens.
Whether you want to pack your bag with local delicacies such as Pumpkin Oil, or unique designer items, there are plenty of boutiques and independent stores to choose from. These are a few of my favourites.
Offline Retail
Combining both a social impact project and vintage clothing, Offline Retail is not only a place to find premium second-hand clothes but also to support employment and upskilling opportunities.
Established to provide training and jobs for those who have found themselves in a situation of struggle, it provides a positive impact for both the environment and project participants.
Bauernmarkt Lendplatz
I really enjoyed my visits to this farmers' market, which is open from 6 am until 1 pm on weekdays and Saturdays. While it's mainly fresh produce, you'll find some of the stalls selling items to take away, such as local wines and pumpkin oil, and it's nice to be able to buy directly from the producers and cut out the middleman.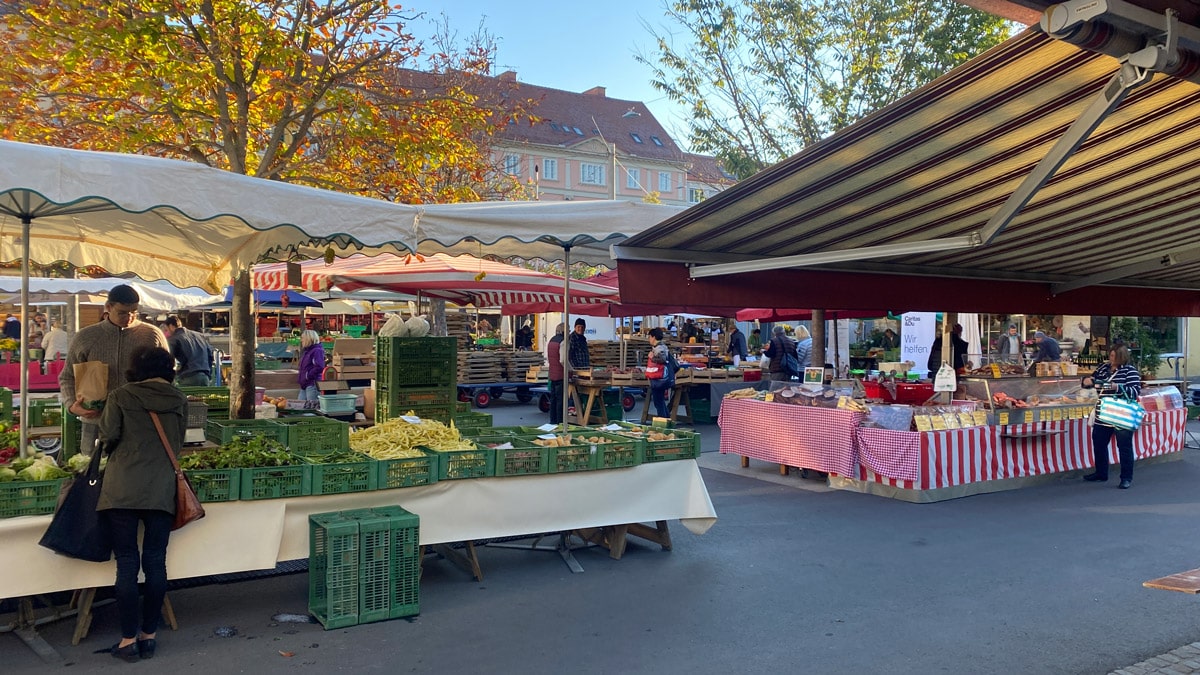 Moser Books
I'm a sucker for bookshops, and this multi-floored literary hideout is a joy to browse. While, of course, the majority of books are in German, you'll also find a decent selection of English and other language reads. It's an excellent place to pick up translated works written by local writers, such as Peter Rosegger or Peter Handke, whose Repetition, a novel about his journey into Slovenia, I thoroughly enjoyed.
TAG Werk
Bags crafted from recycled materials are the main focus of TAG werk, a small boutique in the Lend district. Not only are the products helping reduce waste, but the shop serves a great purpose as a youth employment project, although the designs more than speak for themselves.
Gries and Lind's Artisanal Stores
One of the best places to head for unique finds, handcrafted products, and second-hand clothes is across the river in the Gries and Lind districts. You can find plenty of independent stores here, many of which have an upcycling theme.
Peaces
A little outside the city centre (you'll need a car) is Peaces, the shop of Susanne Huber. Focusing on plant-inspired screen-printed clothes, all of her products are organic and fair trade, mainly using Austrian linen and cotton. Susanne also produces clothes from Tencel, a kind of wood fabric hailing from the Austrian city of Linz.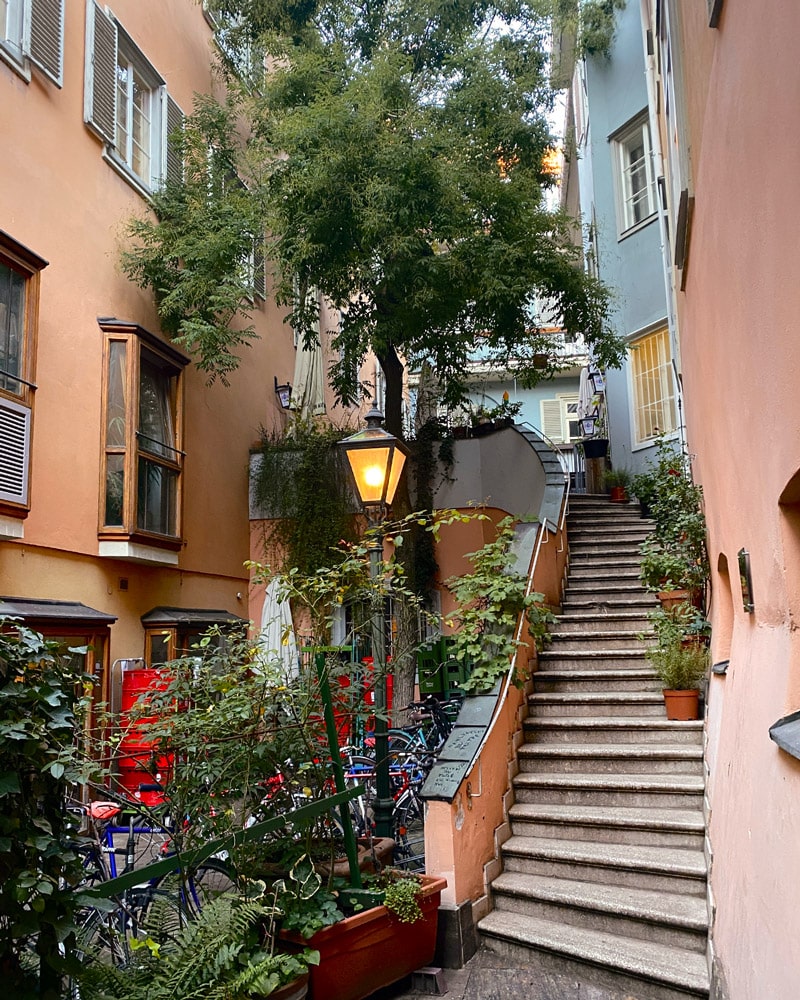 How to get to Graz
Perhaps one of the reasons Graz has remained less touristy than Austria's more famous cities is the lack of direct flights. This makes it slightly harder to reach from afar, although the reward is in the less crowded streets than, say, Salzburg. Still, getting to Graz doesn't need to be that difficult.
Flight free from the UK
To reach Graz from London without flying, you'll need to allow nearly a full day of travel.
The quickest and most expensive option is to travel by train from London, starting on the Eurostar. Going via Paris and then Germany will take around 16 hours and involve nearly a handful of changes. If you head to Brussels instead, you can connect with the ÖBB (Austrian Rail) run sleeper train to Vienna and then take a local connection to Graz. This is a good choice if you'd rather sleep through part of the journey and arrive a bit more rested.
By bus, the journey will be longer but cheaper, so you might want to consider stopping somewhere else on the way. A combination of RegioJet and FlixBus is the way to go; just check for the most up-to-date schedules to plan where to stop and break up the journey. Alternatively, you can use the DFDS ferry from Dover to Calais and then continue your journey by bus on the mainland.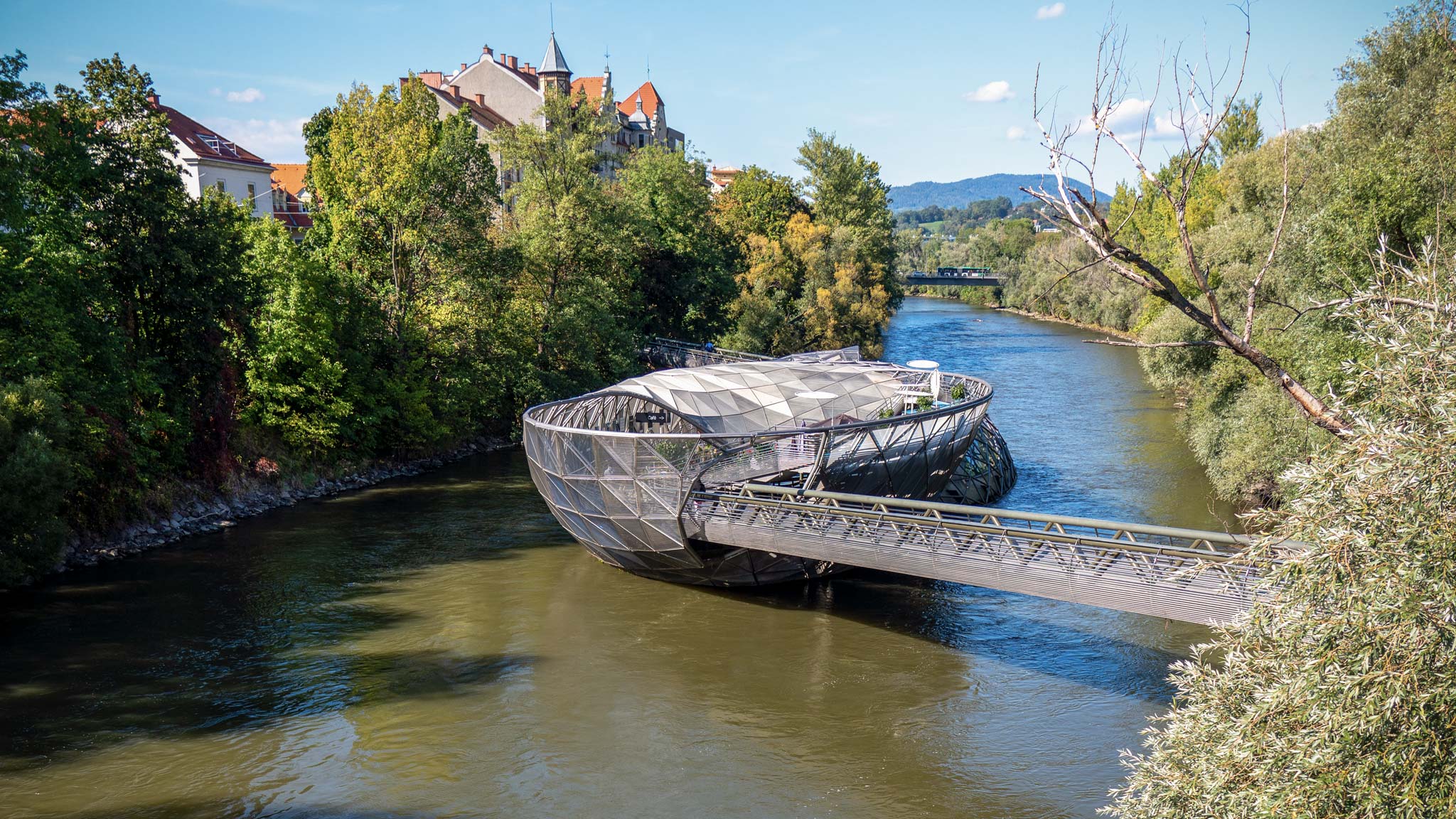 Flying to Graz
Graz's relatively small airport (GRZ: Flughafen Graz) doesn't have too many international connections, mainly servicing cities in Germany and The Netherlands, meaning a connecting flight with Lufthansa or KLM is likely if you want to travel by air. Direct flights between London are not currently listed on the 2023 schedule. Affordable and quick buses and trains connect the airport to the city.
Train connections
Graz has good train connections with neighbouring countries and nearby cities. For example, I travelled to Graz by train from the Czech Republic and departed on a night train to Italy, connecting via nearby Bruck/Mur.
If you're already in Austria, then trains from Vienna (2:30 hours, direct ) and Salzburg (4 hours, direct ) are regular and reliable. For the best fares, book in advance, or consider using FlixBus as a slightly cheaper alternative.
How to get around Graz
Getting around Graz is a breeze. It's a relatively compact city and easily explored on foot. The only steep part of the city you'll encounter is when climbing to the Schlossberg, though there is an elevator up and even a slide down.
In the core of the Old Town, the pedestrianised streets are a delight to explore, as are the maze of courtyards. If you want a break from strolling, hop on one of the trams. Between Hauptplatz and Jakominiplatz, the trams are free to use, with the included stations marked by a symbol. Outside of this area, tickets are affordable and can be purchased at machines or are also complementary if you've purchased a Graz Card.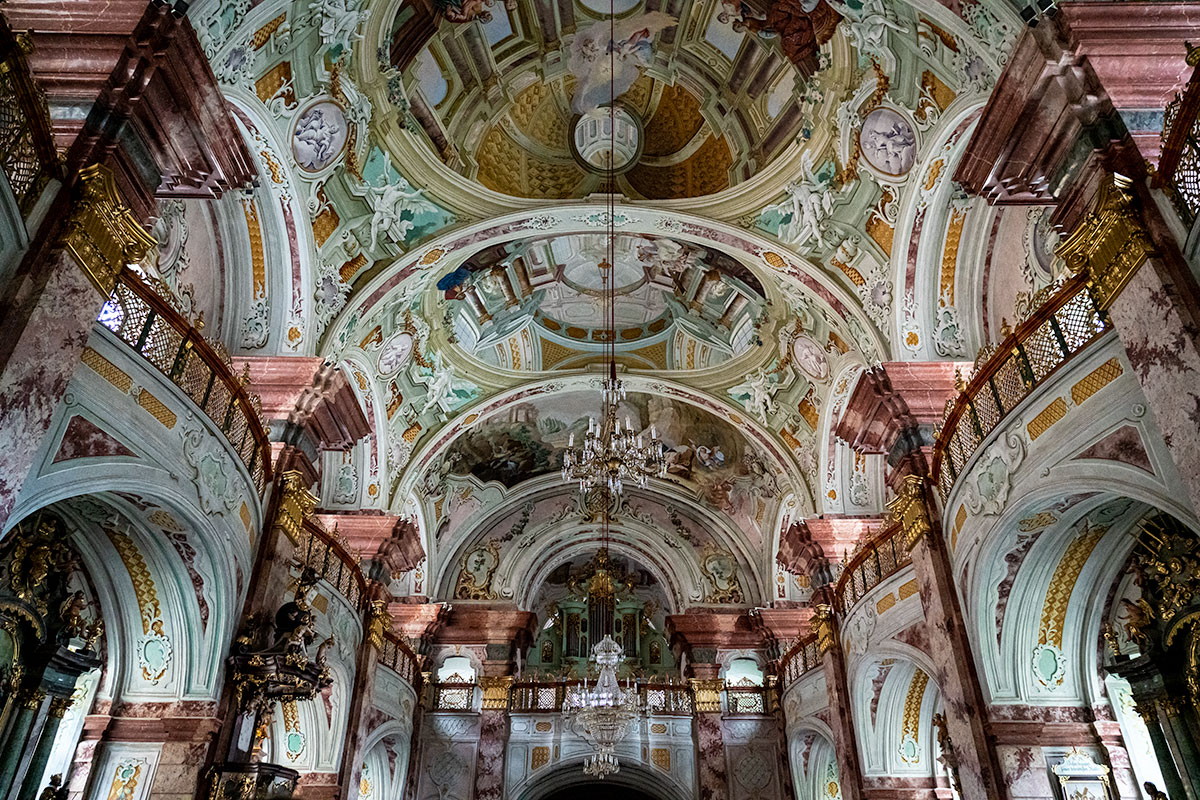 Best time to visit Graz
The best time to visit Graz for the most reliable weather is between May and September. In summer, daytime temperatures are usually around 26°C (79°F), dropping to 15°C (59°F) at night.
That said, summer can be a little busy, making off-season travel in Spring or Autumn more attractive – particularly true during the autumn harvest (usually September through to late October).
With plenty of attractions in the city, a rainy winter visit can also be enjoyable – although, if you want to explore the surrounding countryside, you'll want to skip these months. During December, you'll have the bonus of the Old Town Christmas market.
Where to travel in Austria beyond Graz
After Graz, why not explore the country's capital city of Vienna, take in all the best things to do in Salzburg, or climb Austria's best mountain trails to soak in the breathtaking nature?
Alternatively, as Austria is so well placed in the centre of the continent, you can easily hop on a train to explore more of Europe's best hidden gems.
This article was produced in partnership with #TravelDeeperGraz, who supported my autumn 2022 visit with guides and accommodation. All editorial content is, as always, my own.
https://www.danflyingsolo.com/wp-content/uploads/2022/12/Graz-travel-guide.jpg
1152
2048
Daniel James Clarke
https://www.danflyingsolo.com/wp-content/uploads/2022/01/blogo-1w.png
Daniel James Clarke
2022-12-18 23:20:00
2023-09-21 13:38:12
Graz travel guide: going beyond the UNESCO Old Town