Must Visit Places on a Scotland Road Trip
Updated: 13th August 2018
This website uses affiliate links which may earn a commission at no additional cost to you. As an Amazon Associate I earn from qualifying purchases.
Scotland is a land of lochs, castles and epic landscapes, all served up with the warm welcome and charm of the locals that call this magical land home. I feel like a traitor being an English boy, but if you are looking for a stunning road trip in the UK, then Scotland should be your first port of call.
My road trip in Scotland took me from the countries festival city of Edinburgh to the rugged landscapes of the Isle of Skye, here are some of my favourite spots you shouldn't miss during your one-week visit to Scotland.
Take a quick video tour of all the places I visited on my Scotland road trip, includingthe Isle of Skye and discover some of the best UK outdoors adventures you can have.
1. The Devils Pulpit
The Devils Pulpit as it's nicknamed or Finnich Glen officially is just a short drive from Glasgow and still a relatively unvisited spot. It's not the easiest place to find, but the blood-red waters, moss-covered caves and countryside walk to get there make it a good spot while heading away from the city. Be warned, the path down is slippy but for the more adventurous you can wet-suit up and walk in through the river.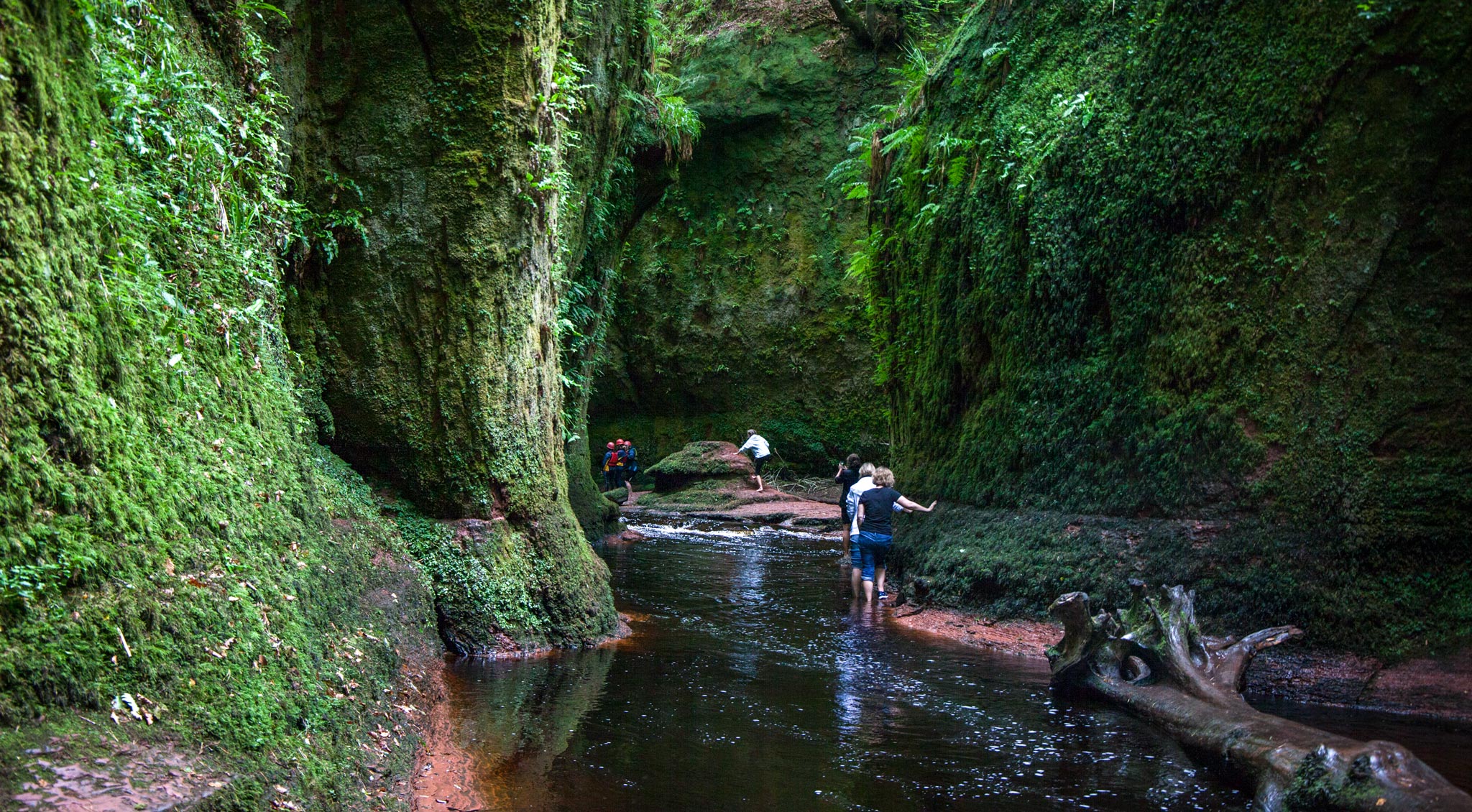 2. Loch Lomond
Loch Lomond & The Trossachs National Park is a stunning area to spend a lazy afternoon in the Scottish sunshine (I promise, it occasionally happens!)
The quaint villages with small houses and colourful flowerbeds around the lake provide car parking opportunities and packing a picnic to have lake-side is a must. For hikers or cyclist the trails around the lake are relatively flat compared to the highlands, and with deer dancing around the woodlands, it's a picturesque spot to take in without exerting too much energy.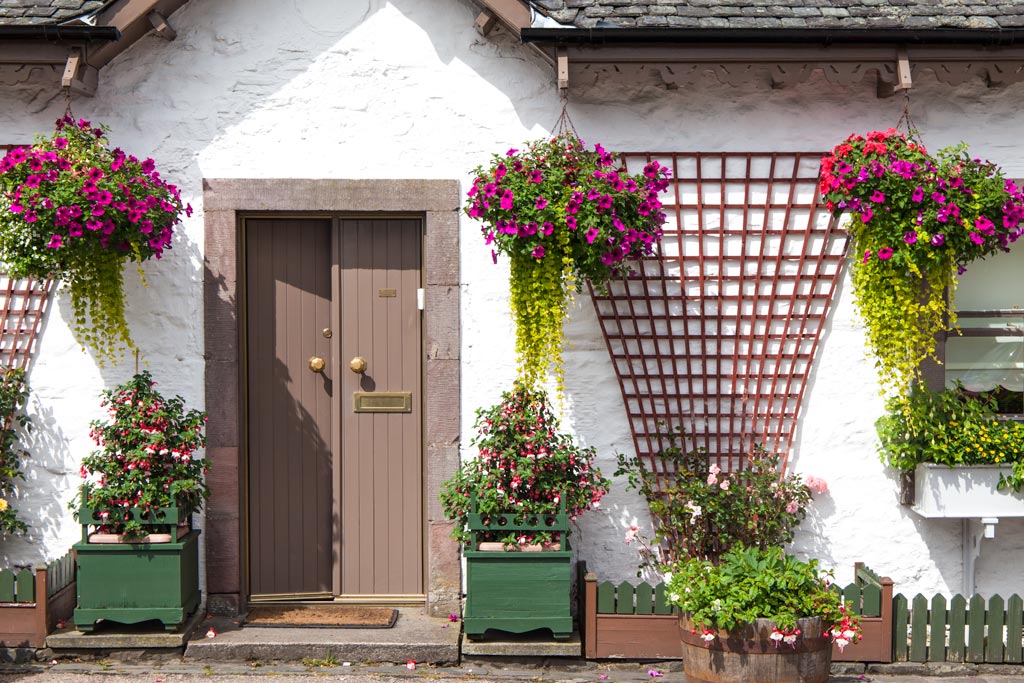 3. Loch Awe / Kilchurn Castle
The ruins of Kilchurn Castle make for an epic reflection shot if you catch Loch Awe on a still day. It's a short walk from the road to the edge of the lake but thanks to the mountains, ducks and castle one of my favourite places to photograph in the whole country. The loch has a few islands within it such as Inishail, and I'm determined to get back here with a SUP and enjoy a lazy day photographing.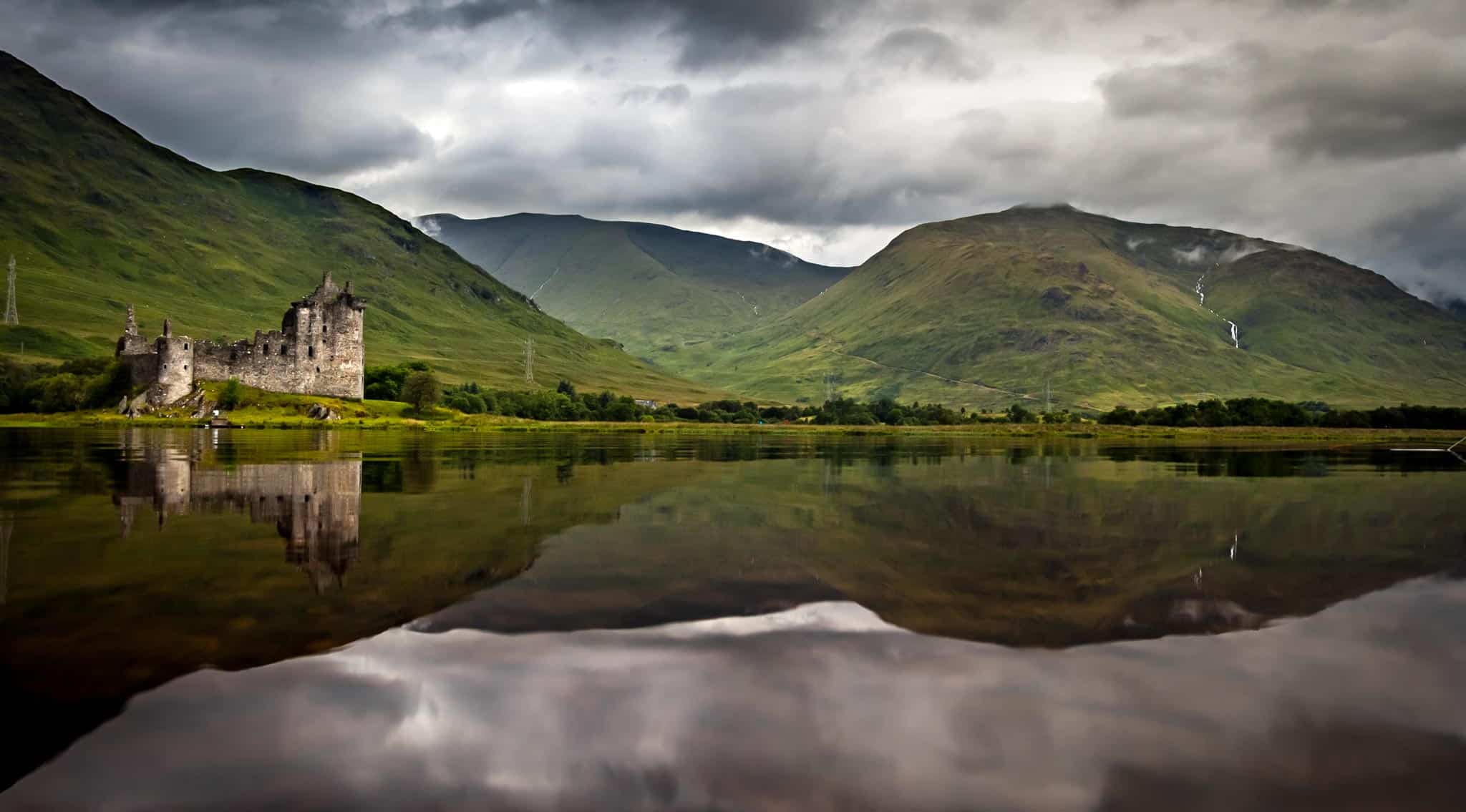 4. Glencoe
The small village of Glencoe is most famous for the Glencoe Valley, a must-visit during a Scotland road trip to the highlands. One of the most impressive filming locations of James Bond Skyfall it's not surprisingly one of the most famous valleys in the country now.
Find a place to park the car up and take a hike through the valley where waterfalls roll down the mountain, and the views will leave you in complete awe.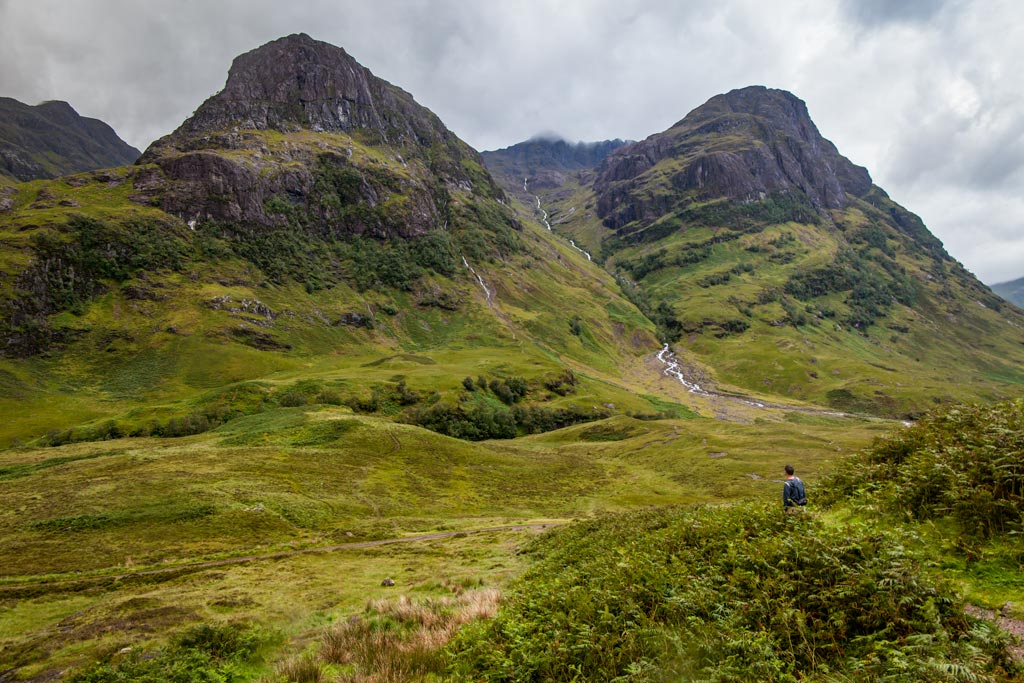 5. Glenfinnan
Another famous movie set, the Glenfinnan viaduct is the Harry Potter route to wizarding school, and you may even want to pause your Scotland road trip to jump on the famous Jacobite train that runs along here. Just next to the viaduct at Loch Shiel is the Glenfinnan monument which honours those from the Jacobite rising.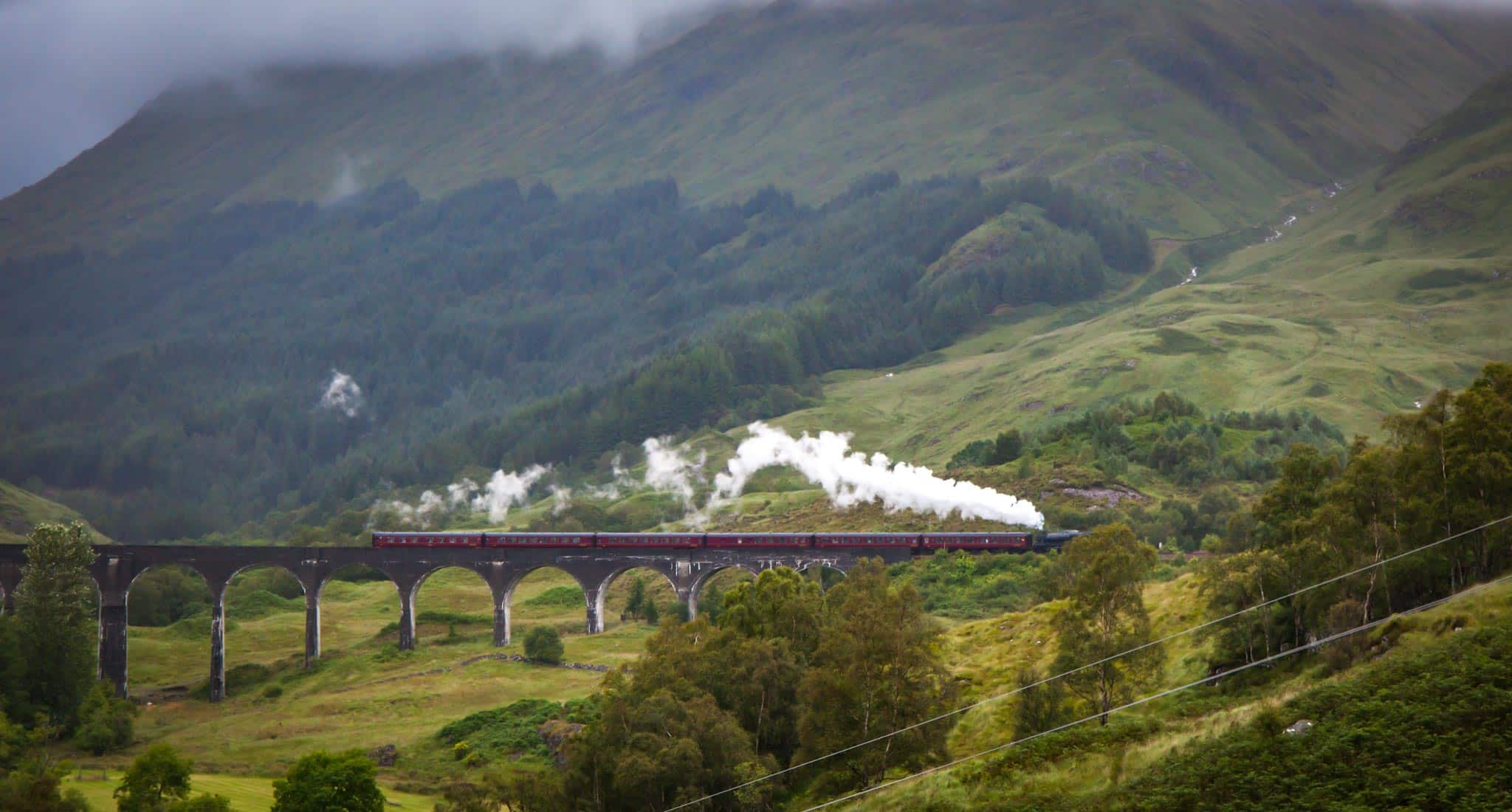 6. Dunrobin Castle
One of the most beautiful castles to visit on a Scotland road trip is Dunrobin castle on the east coast. This stately home is open to the public, and from the grounds, at the back, you get a far more impressive view of the white castle with it's pointed roofs. It's a little bit of a detour unless you plan to go norther on your Scotland road trip but one that is entirely worthwhile.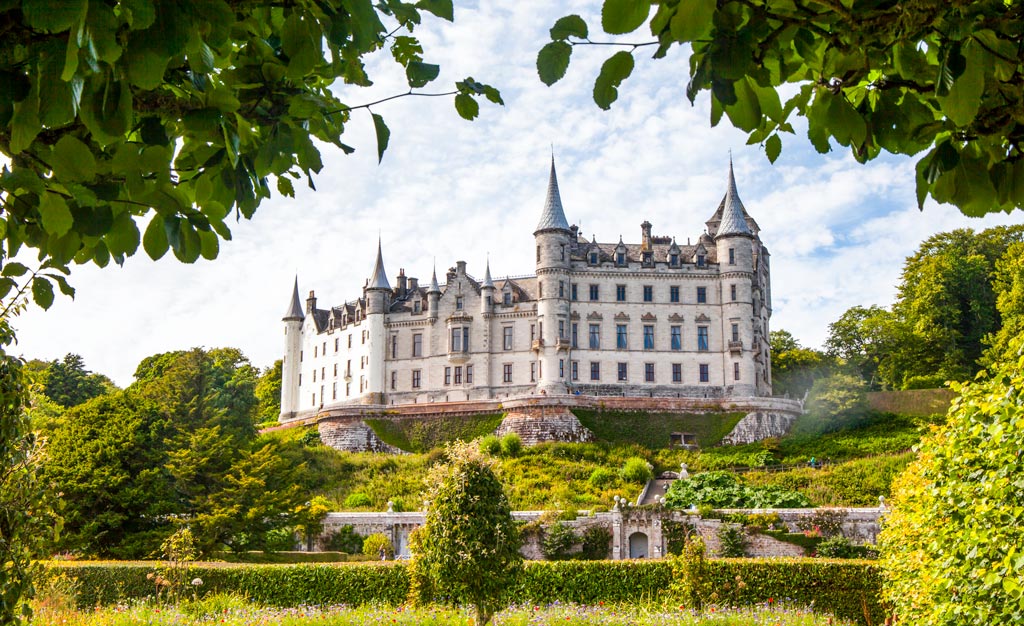 7. Morar and Arisaig, Scotland
When you think of Scotland, it likely isn't beaches that come to your mind. With the Atlantic Ocean on your doorstep, views across some of Scotlands smallest islands and azure waters against silver sands, this is a true hidden gem in Europe.
Nearby Mallaig is the starting point for ferries and the terminus for one very famous train journey. On the west coast of the Highlands, you can get in some great R&R and enjoy the slow village pace here before continuing on your Scottish road trip. Arisaig is a great spot to hire a Kayak and get that fresh Scottish air into your lungs on the water.
8. Elgin Cathedral
The ruins of Elgin Cathedral in north-east Scotland are a comfortable detour from Inverness and given the age of the cathedral (1224) what does remain is in reasonably good condition. You can climb up the towers for an aerial view to really appreciate the scale of the cathedral. Within the town you have a few more attractions and things to do in Elgin, as well as accommodation should you wish to make it an overnight stop.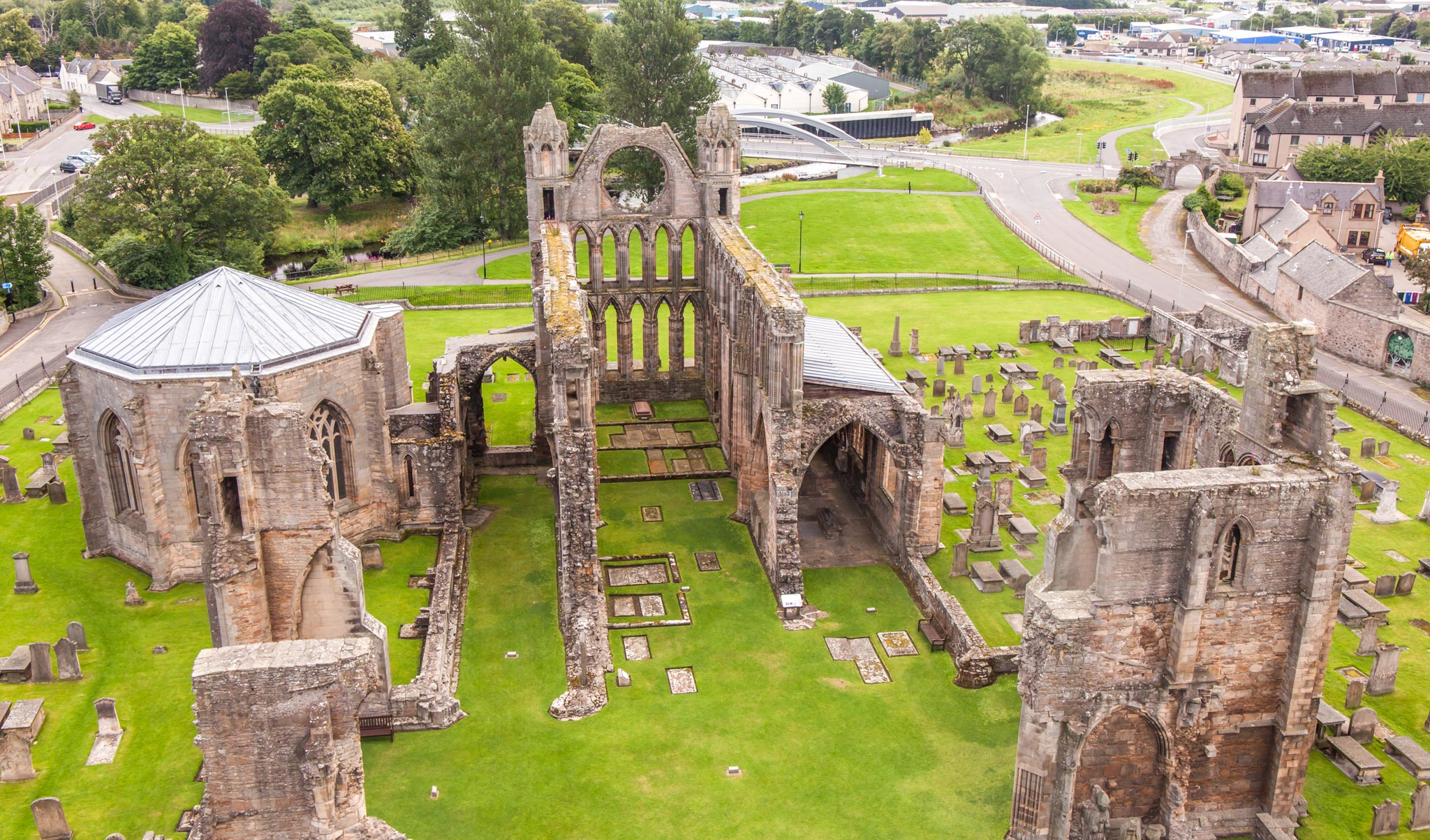 9. Loch Ness / Inverness
The city of Inverness surprised me and was a great half-day stop on my Scotland road trip. Grab some food here and visit the Cathedral and Castle before continuing to one of Scotlands most famous sights, Loch Ness.
Famed for the Loch Ness Monster, there is even a museum/theme park dedicated to her which would be an ideal road trip pit-stop with kids. Beyond the myths, though this is a beautiful part of the country to set up camp and enjoy the walks along the lake.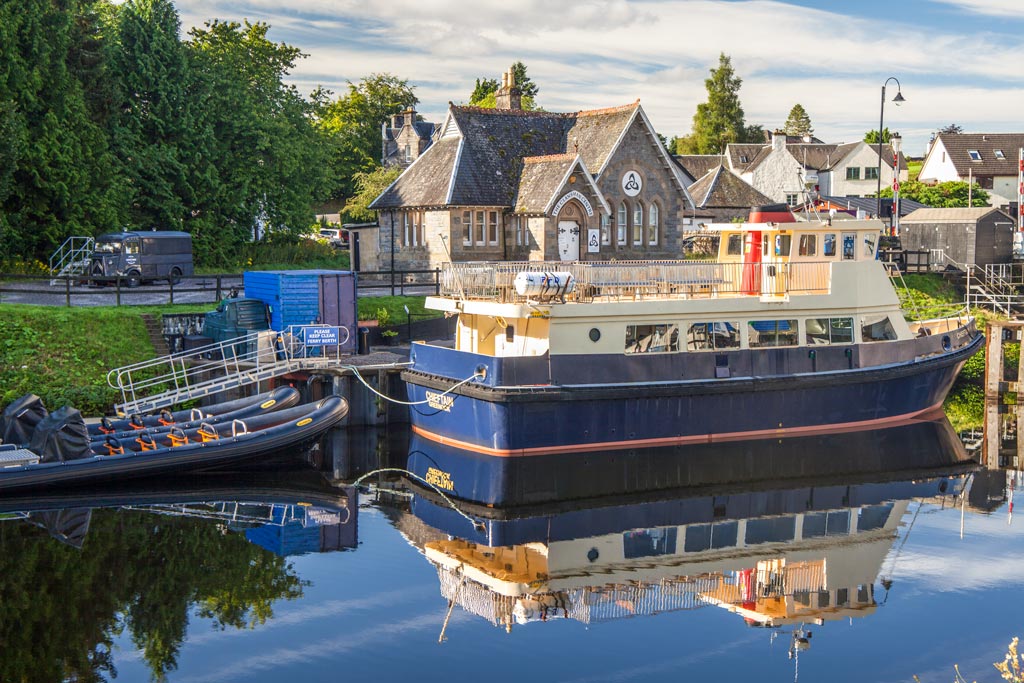 10. Eagle Brae Cabins
Just a forty-five-minute drive from Inverness you'll find the stunning and remote Eagle Brae log cabins.
Situated in the Scottish Highlands, this is a fantastic escape and the ideal spot to base yourself for a couple of days of getting away and connecting with nature. The Cabins are packed with mod-cons and everything you need, although still have a charmingly old-school vibe and a fantastic view to catch the sunset at.
With deer strolling around, hikes on your doorstep and the chance to be at one with Scotlands most exceptional nature, this is one of the most unique and exclusive accommodation options you could stay in. Cabins come in different sizes and on the website, eaglebrae.co.uk, you can find more details.
11. Edinburgh
It's a given on any visit to Scotland you shouldn't miss the capital city of Edinburgh. If you are lucky enough to visit during August, then Edinburgh Festivals will be in full spring, but the Edinburgh events calendar is year round with 12 festivals in Edinburgh throughout the year.
It's by far one of my favourite cities in the world, and you should check out my article on things to do in Edinburgh to get the most out of your visit to the city.
12. Glasgow
Scotlands second city of Glasgow is somewhere I have a soft spot for. I spent a few months working here when I was in the restaurant Industry and got to know the city pretty well. While it might be a bit more 'rough around the edges' than Edinburgh and the accent takes a while to get used to it's a buzzing city and has a booming food, music and art scene with some excellent museums.
13. Isle of Skye
The Isle of Skye has become one of the most famous and best islands to visit in Scotland and as such was starting to suffer from over-tourism, especially during the summer months. While many people would therefore visit in the offseason, with the current situation facing the world and international tourism expected to be down for a while, it might actually make this year the perfect time for a visit while you can grab a UK staycation hotel deals, and admire this amazing spot with less crowds and the accompanying higher prices.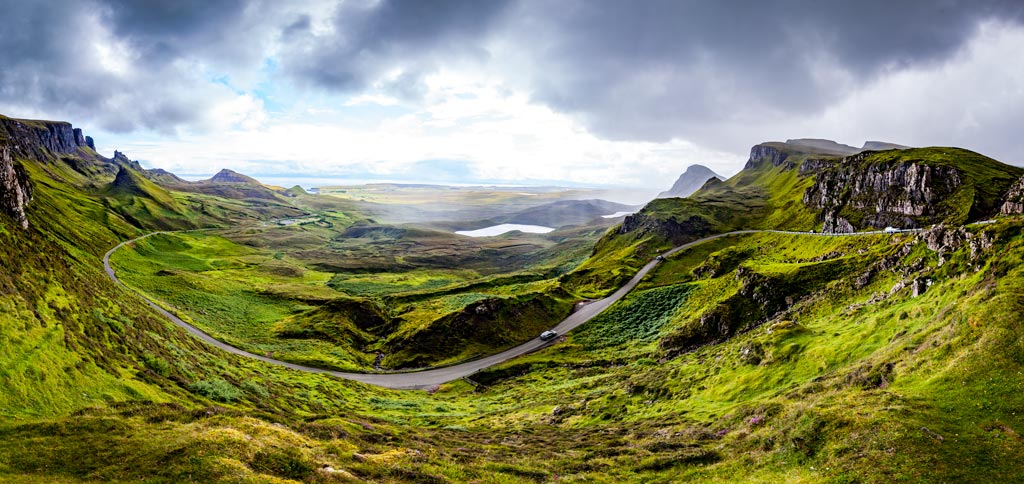 That said, as soon as you lay eyes on it, you will see why everyone wants to visit here on their Scotland road trip. From the beautiful fairy pools of trickling waterfalls to the colourful houses in the capital of Portree, you can easily spend a few days here in total awe of the natural beauty and varied landscapes. Get out the car and get out hiking here because some of the most beautiful places such as the Storr rock and mythical Fairy Glen can't be enjoyed through a car window. Don't forget there are 790 islands in Scotland so if you have more than a week for your Scotland road trip, or fancy going more off the beaten path, then you really are spoilt for choice.
https://www.danflyingsolo.com/wp-content/uploads/2018/03/Kilchurn-Castle-Loch-Awe.jpg
1135
2048
Daniel James (Dan Flying Solo)
https://www.danflyingsolo.com/wp-content/uploads/2022/01/blogo-1w.png
Daniel James (Dan Flying Solo)
2018-08-13 13:55:52
2023-02-05 20:14:07
Must Visit Places on a Scotland Road Trip