Bali: Beautiful or Beyond Repair
This website uses affiliate links which may earn a commission at no additional cost to you. As an Amazon Associate I earn from qualifying purchases.
Updated: 3rd September 2015
From trashy night clubs to trash filled beaches, glittering sands and world-famous sunsets. Temples of friendly monkeys, relaxed hippies, drug death penalties and en-mass dog killing. Is this really the same Island?
On my first visit I declared I loved it (untrue). On my second visit I announced 'I could live here' (serious exaggeration). On this visit I realised it was one of my favourite places in the world… (That, is very true)
But this magical 'Island of the Gods' certainly knows how to divide opinions. Love or Hate. Phuket or Bali? Indonesia or the Philippines?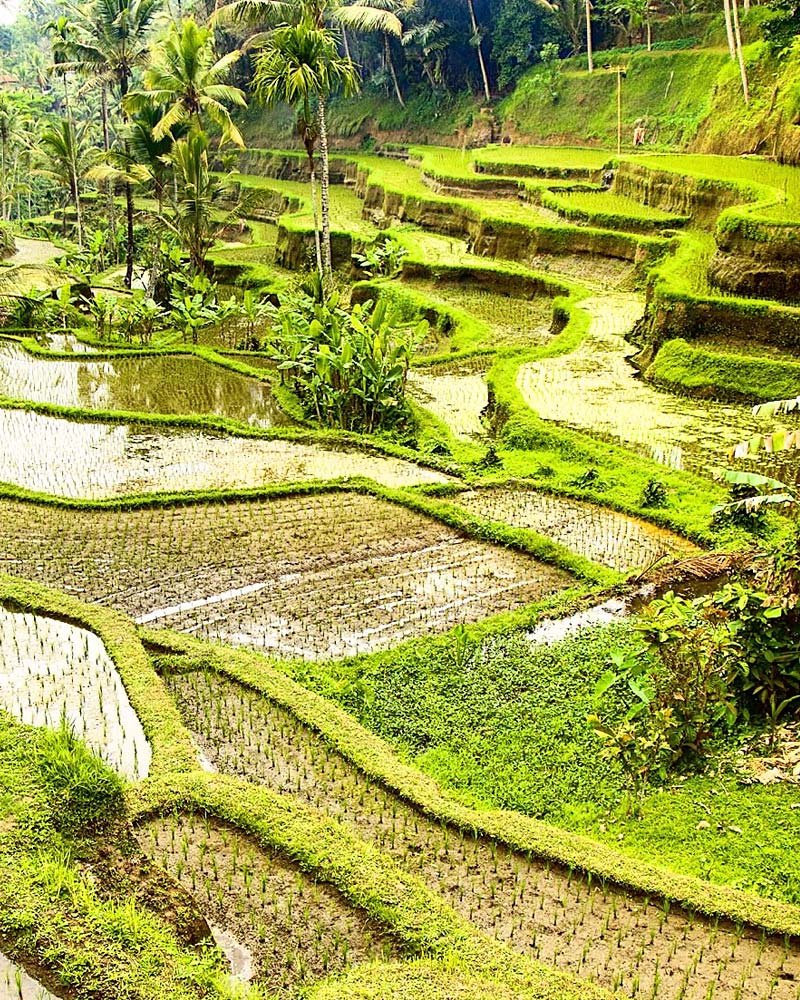 Bali: The question really is, Beautiful or Beyond Repair?
Because many forget, Bali is just one of 17000 Islands which make up the Indonesian archipelago. For some (as I did on my first trip) all you see is the Kuta nightlife, the Seminyak sunsets and the short trip to the airport. For others you see the village lifestyle, dark sands of the east, the untouched west and everything in between.
For the case of a balanced argument, seen from both sides, let me take you on a Journey through an Island that I have spent a good few months at, living with friends who have called a little village home for a few years. I discovered there really is two sides to Bali.
The beaches are to dive for…
The black sands of Amed are a far contrast from what many a visitor will generally see on their average holiday to Bali. The North of the Island is often overlooked, skipped or not even known about. With a quieter vibe, less tourism and potentially (at the risk of sounding judgemental) a more chilled out collection of tourists you can visit this Island paradise and skip out all the lows the media love to focus on.
Read More: This great post by Daan offers an inside look at the best of Bali Beaches
But how about the South? The main destination. Well, here it gets harder. For most of the year these pristine beaches play hosts to tussled surfers, sunsets you will never forget and miles of beautiful sands. The rest of the year they welcome the 'Natural Phenomenon' that is a tidal wave of trash. Literally. Those words, not mine, were erected on a sign by the Government. It must be hard to control all those Natural plastic bags and other items god sends to this Islands shores, I imagine, to be burnt into the atmosphere…
Bali's beaches can be beautiful, skip Kuta and escape the crowds around the Bukit for a quieter experience, head beyond Seminyak to find a little spot surrounded by creatives. But head here in winter and expect a deck chair, cocktail and one hell of a lot of crap to paddle in…
The sad fact is the big chains aren't helping here. A beautiful beach I once knew is now a complete trash tip, thanks to the new five star hotel that has opened next to it.
Whatever you do, don't plan to have the perfect beach vacation to Bali for Christmas or you will be disappointed, read more about Bali in December from another traveller.
Bin or Burn…
In the village I was living in they had a problem. They had dumped so much rubbish within the woods and forest surrounding us it just wasn't feasible to scoop it all up into little piles and burn it on the side of the road.
Obviously, finding a proper solution was a little too much. Setting fire to the forest was clearly the best idea. So they did. And the rubbish was gone…
With a lack of education, understanding and sometimes financial backing can we really be angry? Indonesia (yes, this still is the same country) may be developing and the tourist dollar may be hitting Bali but it is still a 'third world country'. Do we help the problem? Im not sure. The best way to help is cut the issue at the source. Use less plastic when you are here, get your water bottle filled up rather than buy a new one and say no to carrier bags, straws and everything else non biodegradable you can.
Read more: Indonesia travel guide
Corrupt or Colourful?
Bali has always been known for its unique police and security. Take it as you will, but the book Hotel K which talks about life in the famous Bali prison is full of (factual?) stories that will turn any head.
Even if it's driving over a white line slightly, the 'Bule' (white man) tax lives on and is easily put to an end with a little 'fine'. The amount of people I see driving around without a helmet (illegal) and the tragic stories of tourists being pulled off their bike to get their bags (no helmet = need insurance!) again run rife.
Sure, we can help ourselves by following the local laws but if the local laws are being enforced in their own way, really, as tourist, where are we left?
Dogs on beach, or dogs under sand?
Bali is technically classed as a rabid country. Sadly, as a result the response has been cull not cure. The tragic reality is the dogs you play on the beach with in tourist time can easily be shot and buried under the sand as well.
There are some great charities such as BAWA and BARC who work extensively to educate, cure and sterilise the animals to protect them from a terrible fate but it is something that many tourists will never know. The ex-pat community are however fighting our cause, holding vaccination days in far away villages and helping the locals understand how to keep their communities safe and clean. Something else you might not know is due to Bali's strict import laws, Bali Dogs are one of the purest breeds left in the world.
But no animals life should end at the barrel of a gun (sign the petition). Nor do I feel I want to support that as a tourist.
Drugs for Death?
This is a touchy subject and one that the media has focused on greatly. The death penalty on drugs in Indonesia. It's not something I am going to debate or talk about here, that is a much big story, but it is certainly something that can't be overlooked. I understand Laws are Laws and every country is different, but, taking a life. It does go against everything I believe in.
Bogan Bali or Bad Planning?
It always amazes me, when, a friend will go to Bali for two weeks, come home and informs me the whole Island is just full of drunk Australians. I then know they haven't left a 3 mile squared zone of Alleycats, Kuta beach, bounty nightclub and, potentially, McDonalds. Which is exactly what I did when I first visited.
Just to put it out there, I see nothing wrong with it. Us Brits have Magaluf where are behaviour is even worse and if that's the party you want that's the party you will hunt down.
But if it's not, then bad planning is the issue. Research and work out what you want to see in Bali, because there is plenty of it. And if the above is not what you want then certainly avoid Schoolies! (See: Typical bad media writing)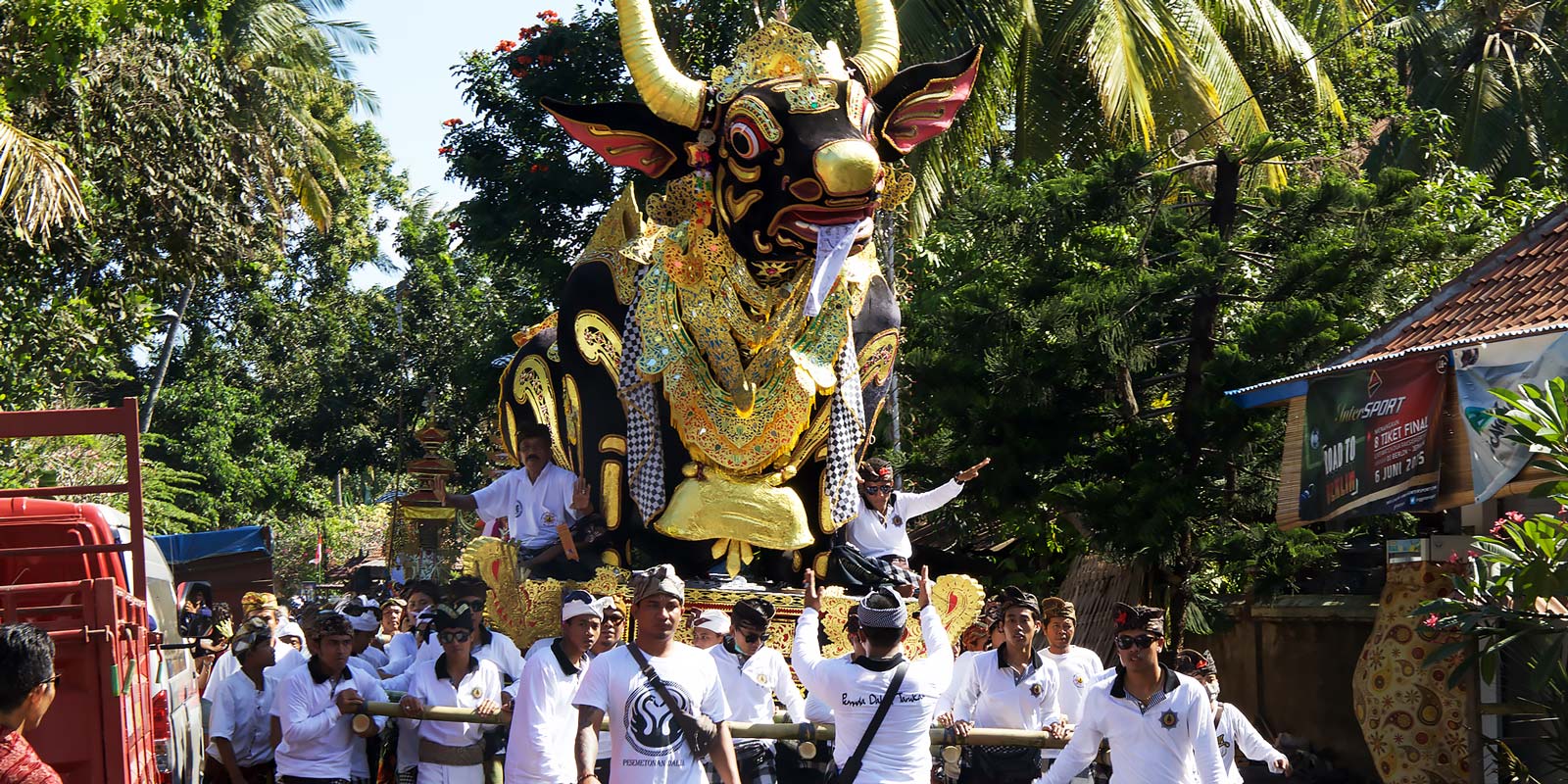 Hippy Hangout or Expensive Retreats?
Ubud, the 'cultural capital' of Bali. A hippy hangouts dream. Last year I attend the Ubud Writing Festival and a great talk by hilarious author Jane Cornelius of Baby and a Backpack. It made me realise just how much this island must have changed since when she first visited.
The prices have certainly risen that is for sure. Yoga barn and the 'spiritual call' makes for a great price tag. But the rice terraces of Tegalalang where accommodation is more affordable, the unique culture of dance and the natural beauty of this islands still shine through here. It is certainly a crazy difference in a short hop from the south coast.
Tourist touts or village life?
The constant haggling, harassment and walking adverts for Viagra and magic mushrooms sure grow old quickly. But don't they in most of tourist Asia? You can also escape them pretty easily on this Island. Head to the dive resort of Tulamben for a chilled out, wreck-exploration paradise or the remote villages just outside Lovina and you can kick back, relax and not feel the need to repeat 'Tidak' all day long.
The taxis can over charge, the hotspots can be crazy busy but checking into village life will be a lesson in buying eggs from next door neighbours chickens and washing up with a hose pipe. If you want to experience real Indonesia it is still possible here, it might just take a little more looking for.
The culture in Bali is beautiful, the blessings, the ceremonies, the way life stops to focus on living as a-pose to working. The daily offerings you walk past in the street, the scent that haunts you long after you have gone. The Banjar celebrations you might only see because they delay your journey and cause you rage. That is the Bali I love and will continue to return for.
Beautiful or Beyond Repair?
Both. A little. I think.
Hopefully not however, but there is a lot of work to do. The hard core lovers will preserve, however friends I have who live here want out in some cases. The continued spotlight from the Australian media will not help the plight either for tourism numbers. Visa fees have recently lifted as well as departure tax for many countries.
My advice? See it for yourself. The world (and its opinions) are always clearer through ones own eyes… Two weeks in Bali will allow you to spend a good few days in different locations around the island. Taxis and drivers are affordable, so get out and explore what it has to offer.
Most importantly, never come to Bali and say you have seen Indonesia. This is a country with so much to offer. From the tourist free, lush mountains of Dieng Plateau in central Java, the great sunset view in Mount Bromo, UNESCO listed temples near Yogyakarta through to the 'Worlds last paradise' that is Raja Ampat, this country is diverse, beautiful, challenging, rewarding and breathtaking all rolled into one.
What camp are you in? What are your thoughts on Bali? Love it or hate it? Let me know below…
(*Trash photos courtesy of Louise Newsham *Beach Sign courtesy of Unknown, Bali Expats FB Group)
https://www.danflyingsolo.com/wp-content/uploads/2015/09/Bali2.jpg
1073
2048
Daniel James Clarke
https://www.danflyingsolo.com/wp-content/uploads/2022/01/blogo-1w.png
Daniel James Clarke
2015-09-03 14:04:38
2023-02-16 15:11:47
Bali: Beautiful or Beyond Repair