Wines from Europe with home delivery | 8 Wines Review
This website uses affiliate links which may earn a commission at no additional cost to you. As an Amazon Associate I earn from qualifying purchases.
Updated: 30th January 2022
ADVERTORIAL CONTENT | Written by Dan Flying Solo
One of the finest pleasures about setting foot in a new destination is the unexpected and unknown treats that will revitalise your senses. From the babble of another language, to the sight of the unfamiliar, or – a personal favourite – savouring flavours your palate hasn't encountered before, especially when it comes to wine!
Having spent many years working in the restaurant industry before turning to a life of travel, wine became an essential part of my life – particularly when I started working in a French restaurant and would take trips to vineyards to sample and select the wine list. But, beyond the tried-and-tested staples of the 'old wine world', there are countless incredible wines I've discovered in different nations that it is notoriously hard to find when you return home.
Whether it's a rich, ruby-red Saperavi from Georgia, home of the oldest wine-making industry in the world, or a crisp, white Zelen from Slovenia's most verdant valley – these aren't wines you'll find in your local corner shop. Luckily, the internet is always on hand to oblige and having recently been gifted a case of six amazing bottles from 8wines.com; my wine rack is suddenly looking a lot more like my passport stamps!
Offering delivery across Europe (and beyond), with an impressive collection of nearly 2000 hard to find and rare wines from destinations as diverse as Moldova, Argentina, New Zealand, Portugal and Canada – I was excited to select some new and old wines to try. Each vinho in the 8 Wines collection has been handpicked by experts, for both their flavour and quality, but also their story. While there are plenty of ready-made collections and boxes to choose from, I appreciated how easy it was to make my personal selection for the gift box.
Each of the wines I chose had a particular reason behind it. Whether it's a destination I'm desperate to visit that produces my favourite grape (Moldova), a trip down memory lane to my favourite wine destination in the world (Vipava Valley in Slovenia), or to take me back to the Adriatic and the wines that defined my first big Europe camping adventure. Here's the what and why of the bottles now adorning my wine rack – albeit chances are they won't stay sealed for long!
Moldova: Chateau Purcari Negru de Purcari 2019 (Red)
Blend: Cabernet-Sauvignon, Saperavi, Rara Neagra
Surprisingly, finding Moldovan wine delivery in Europe is a bit of a challenge, which is bizarre, seeing as it is one of the most exciting wine destinations globally. My interest, in particular, got piqued when my friend Nicole recalled the story of visiting a Moldovan wine cellar and being driven around on a golf cart because it was so expansive!
The story of this wine, and Chateau Purcari, is equally as fascinating. Dating back to 1827, the then Emperor of Russia granted a legal decree to make this the first winery in Moldova (then known as Bessarabia). For over two hundred years, this estate has been winning international awards, and its comparisons to the Bordeaux wines of France are well deserved.
What really interested me with this blend was the inclusion of Saperavi, an incredible grape that previously I only thought was used in Georgia (the country). Aged in French oak and exploding with dark fruit flavours and a little spice, you get a delicious wine with plenty of complexity.
Personal taste test: This wine is outstanding, a really full bodied red that worked well both before dinner, and with meat. Fro a young wine, the intensity of the flavour was impressive (and I'm sure the Saperavi plays a part). A mix of smokey, chocolatey, fruity – I think this would be even better if stored for a few years, and certainly decanting aided the flavour.
Moldova: Chateau Purcari Cuvee de Purcari Brut (Sparkling)
Blend: Chardonnay, Pinot Blanc, Pinot Noir
Hailing from the same estate as the red, this fine sparkling wine is a far cry from the table wines that were churned out in the days of the Soviet Union – and again, I'm going to compare the quality on par with France. So, if you are looking for an alternative to typical French champagne, this option to enjoy Moldova sparkling wine at home should certainly entice you!
Without the hefty price tag, this exquisite sparkling is a wonderful alternative, using the two classic grapes you would find in champagne, Pinot Noir & Chardonnay, with a little Pinot Blanc. Fresh and aromatic, in part due to the estate's location next to the Black Sea, you can happily serve this both as a stand-alone sparkling or with seafood and salad.
Personal taste test: One of the best sparkling wines I've ever tasted, genuinely very very impressed. So easy to drink, as often after one glass of fizz I don't want anymore. I would absolutely recommended this as a strong alternative to Champagne.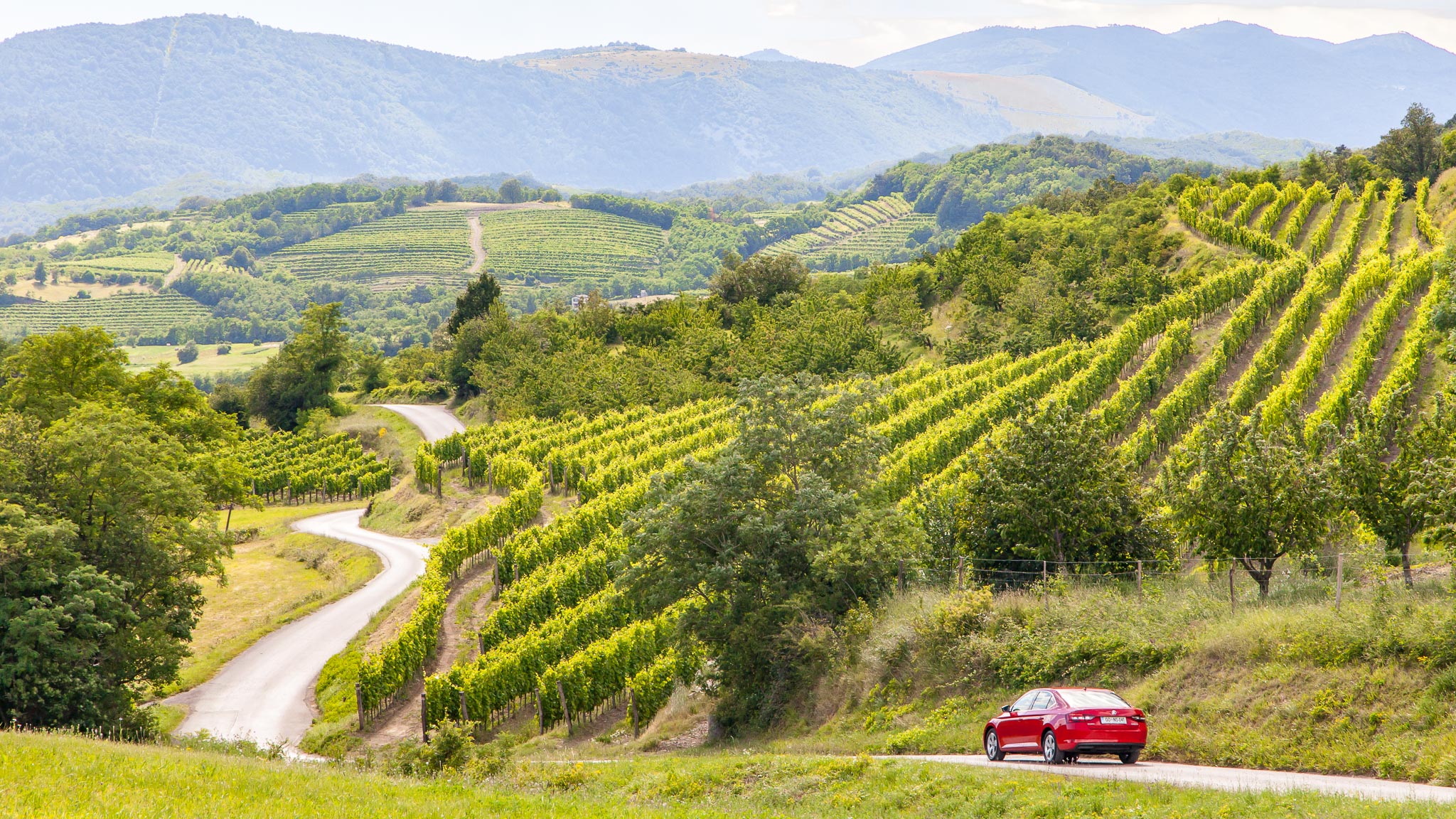 Slovenia: Burja Bela 2019 (White)
Blend: Ribolla Gialla, Malvasia, Welschriesling
This is the first time I've seen Slovenian wine delivered to me in Portugal. In fact, after my last visit there, I spent a while trying to get it shipped from the source before eventually giving up. The famous Zelen group of the Valley is delicious, one of the most enjoyable white wines I've ever had – both with food, and stand alone – so I opted to try a different blend.
Personal taste test: to follow…
Slovenia: Burja Noir 2018 (Red)
100% Pinot Noir
To have the Vipava Vallery Burja delivered to you elsewhere in Europe is a real treat, especially if you have been lucky enough to visit some of these tiny vineyards that are often just someone's garden. The other thing that will stick with you should you visit the Vipava Valley is the word Burja, which is the affectionate name given by the locals to the infamous wine of the valley.
Personal taste test: to follow…
Korlat Cabernet Sauvignon 2016 (Red)
100% Cabernet Sauvignon
If you are looking to order Croatian wine in Europe, there is quite an impressive array on the 8 Wines website. From Istria in the north to Dalmatia in the south, the wines of Croatia are certainly worth celebrating!
Personal taste test: to follow…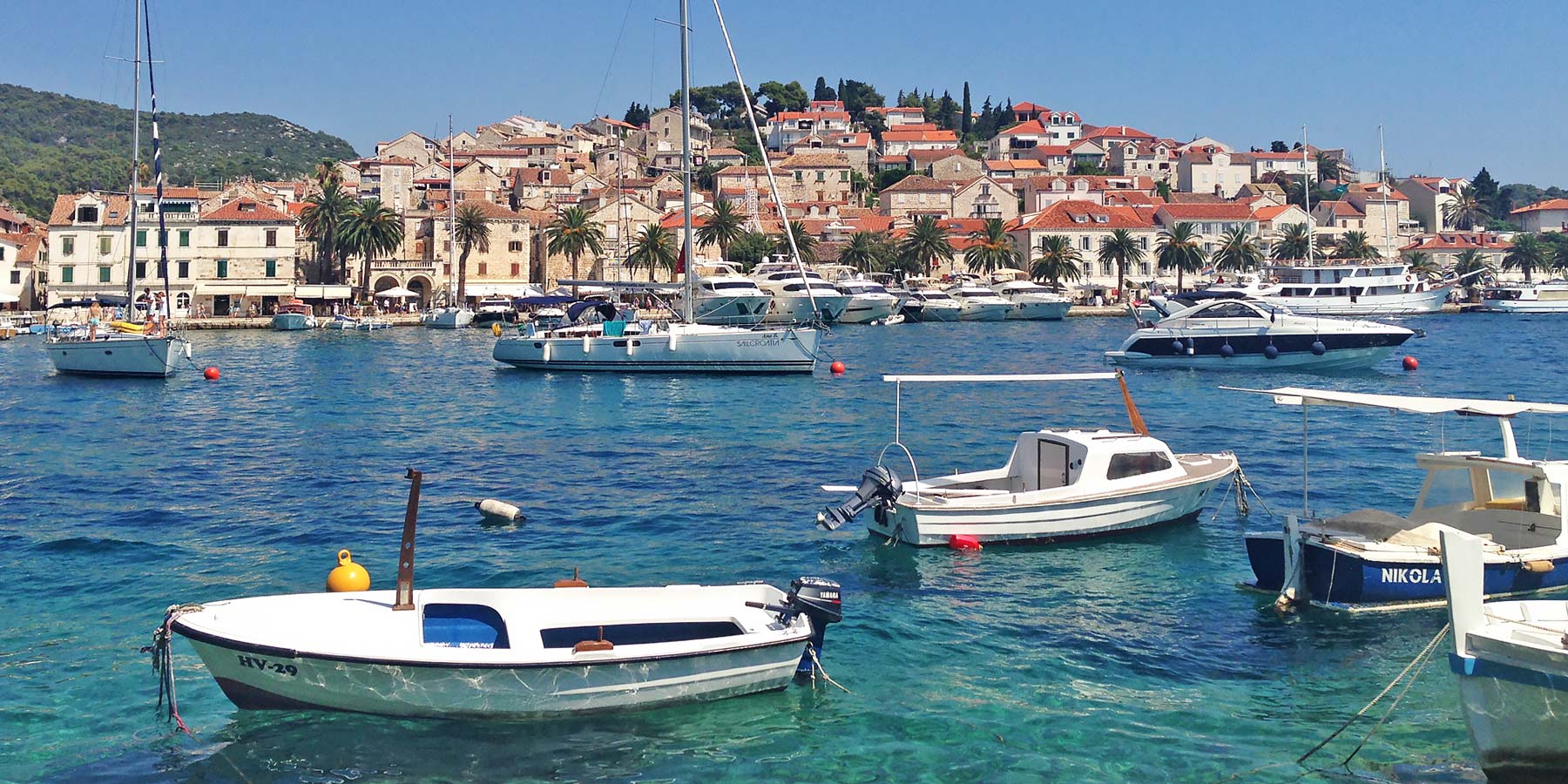 Croatia: Roxanich Antica Malvasia 2011
100% Malvasia
Orange Wine was a relatively new concept to me when I first travelled to Croatia, so of course, I snapped up the opportunity to have this unique Croatian wine delivered to me at home.
Personal taste test: to follow…
I hope you've enjoyed my trip down 'wine memory lane' and it has, perhaps, inspired you to try some new wines from new regions yourself.
With an ever changing array of special offers on the 8 Wines website, and nearly two thousand wines to choose from, you'll be sure to find the perfect bottle for you, or gift for a loved one, to take you back to sipping wine in your favourite visited places! Currently, new customers can get a €10 discount when spending €100 or more.
Thank you to 8Wines for gifting me these wines for the purpose of this review.
https://www.danflyingsolo.com/wp-content/uploads/2018/08/vipava_valley_slovenia_0974.jpg
1152
2048
Daniel James Clarke
https://www.danflyingsolo.com/wp-content/uploads/2022/01/blogo-1w.png
Daniel James Clarke
2022-01-30 12:37:00
2023-11-16 17:32:41
Wines from Europe with home delivery | 8 Wines Review