Heading to Cambodia? Want the magic of the temples as well as something a bit different? Well, here it is, the Dan Flying Solo list of what rocks.
1. Angkor Wat
Could anything else take the top spot? I am not claiming it is the best thing or even the most worthy but what can't be denied is anyone touching down on Cambodian ground is most certainly going to visit this beauty at some point or another. Need more convincing? These 24 photos of Angkor Wat will close the deal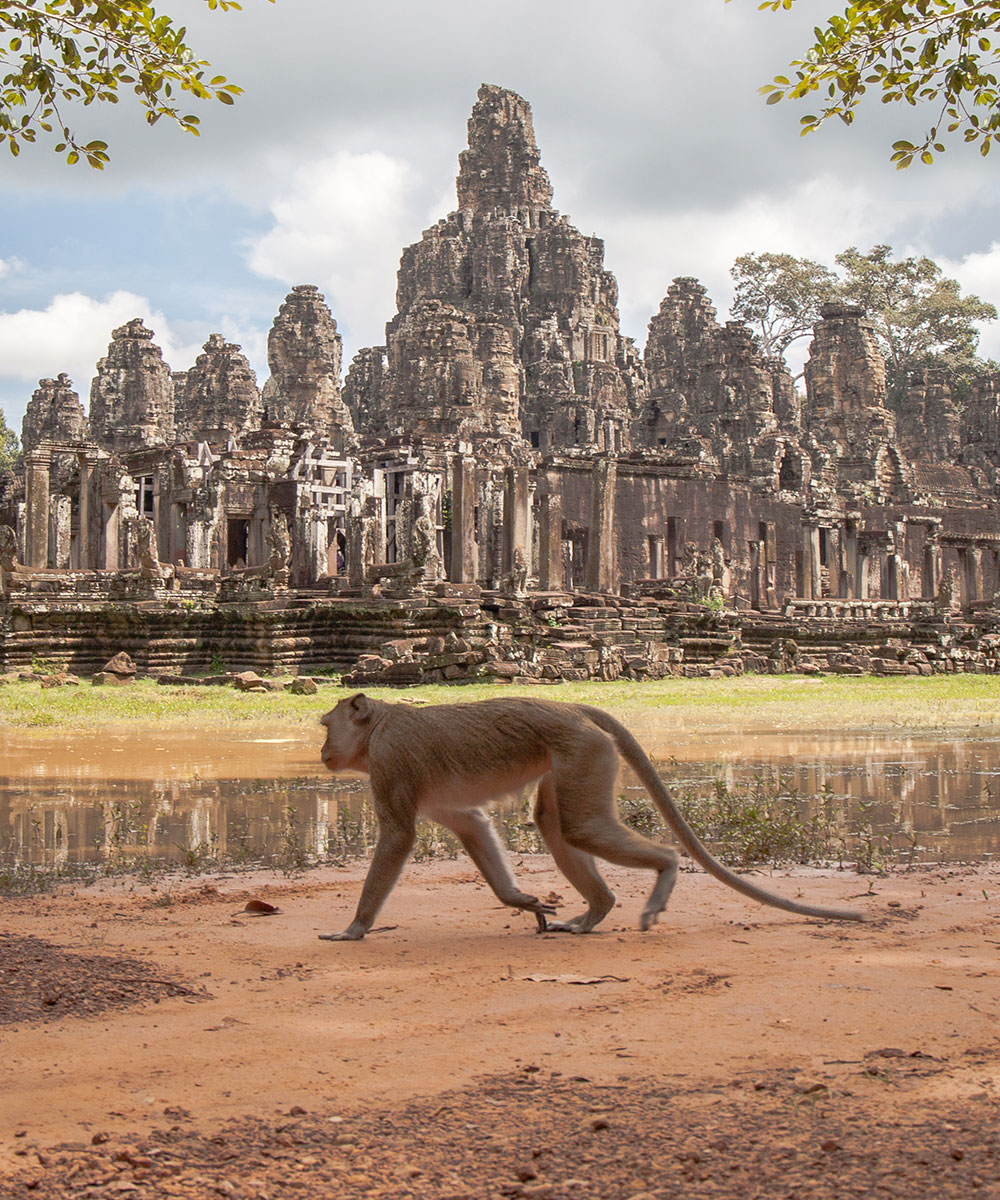 2. Teach a kid how to brush their teeth (or anything!)
'Now I have a toothbrush I don't have worms in my teeth' – Literally, a seven-year-old told me that! Basics we take for granted are unknown privileges here. Soap, toothbrushes, toilets and school books are things so easily overlooked. Giving simple gifts can literally change a life and is always a better answer than donating money.
3. The Killing Fields & S21 Prison Museum
It is incredible to think with such a tragic and recent history the Khmer (Main ethnicity in Cambodia) and fellow Cambodians have such warmth and genuine smiles. To truly understand the extent of the shocking history a teary-eyed visit to these two sights in the capital Phnom Penh are in order. Warning: The Killing Fields are raw. Bones and clothes still litter them but it lends a greater understanding of the evil and painful hardships faced in this land.
4. Give a stranger a new career
They say "Give a man a fish and you feed him for a day; teach a man to fish and you feed him for a lifetime" – Well, it is true. Whether it is teaching someone to cook, to speak English, make jewellery or furniture once someone has a tool or a skill they can make their own future. The power of guidance is strong, especially in a land where people understand hard work. Sometimes the simplest of ideas can provide the greatest impact.
5. The Royal Palace of Phnom Penh
Lots of Gold, gold everywhere. A modern-day Temple and palace which was only built in the 1860's for the Kings of Cambodia. You can never overdose on temples when you are in South East Asia right?
6. Stop one in eight children dying from water illness
Yep, that's right. One in eight children under five die in Cambodia and that is from water-borne illness alone. It is a tragic number and one that has to be addressed. Through building wells and installing either permanent or moveable water filters lives can truly be changed. Giving the gift of something that is as simple as turning on tap for many parts of the world could not be any more rewarding.
LET ME SEND YOU MY BEST TRAVEL TIPS FOR ASIA…
[convertkit form=4953119]
7. Start a flash mob in Pub Street
Erm, just me? Siem Reap has awesome night markets and awesome eats but it also has the famous Pub Street. When you can't decide which clubs blaring music you want to dance to just grab a plastic cup, head to the street and get your own flash mob going. I still have my bruises from attempting the worm weeks on and am scared my 80+ crowd may have access to YouTube…
8. Spend a night in a locals village and maybe meet the head monk?
You know, one of those everyday things right? It can take weeks sometimes to build the trust of a village to open their doors and let you in, to share their food and life with you, to show true hospitality. But when it happens it is a special moment, especially if you have nailed some of the local lingo. I am assuming it is not every day however that a yearly ceremony occurs and you find yourself personally invited by the Head Monk to share breakfast… Just your average thing to do in Cambodia!
9. Share the Cambodia love
Talk, bond, meet strangers. Get beyond pre-conceptions of 'hassle' and 'beggars'. I met Douk who wanted to sell me stuff so I brought the guy a squash (he doesn't drink on the clock). One 'coffee date' later and he was teaching me Khmer and showering me with gifts. You should know more about this awesome guy, he started a business even though he has no arms…
10. Hit up the islands
Many people don't realise that Cambodia has some pristine beaches and clear waters on its Islands. If you want to escape the now pretty crowded and tourist streets of Siem Reap then take a few days (at least) to relax and switch off from the real world. Not sure how to get to these little slices of paradise, check out this great guide to Kampot and Koh Rong and get them added on to your Cambodia itinerary.
I travelled to Cambodia with Hands on Journeys, a new company offering sustainable travel tours through Cambodia, Vietnam and India. 
If you just aren't a 'tour person' either and prefer to go DIY then my buddy Ruben has an awesome travel guide for backpacking Cambodia you should check out for some money saving tips.
*I joined Hands on Journeys in Cambodia / Vietnam as part of their launching tour offer. All opinions, however, are as always my own…
Heading to Asia? Check these out next…