Finding silence in Cinque Terre
This website uses affiliate links which may earn a commission at no additional cost to you. As an Amazon Associate I earn from qualifying purchases.
Updated: 10th December 2015
'Troppo presto caffè , troppo presto per essere vivo'
Heart racing, slowly turning, squinting in the darkness. Was I not alone? Who else was awake in this land right now? Why were they breaking the silence? My silence?
Perched on a barrel, flat capped and weathered was the shadow of a fisherman. If he had an anchor by his side he would have been the perfect cliché.
'Too early for coffee, too early for life' he mumbled out of the corner of his mouth, sending a flutter of ash from a dying cigarette to his ill-fitted jacket. With a final hand wave in the direction of the cafe sign I had been studying, he slowly stood and ambled off aimlessly in the direction of the boats. I assumed, to collect his anchor and spinach.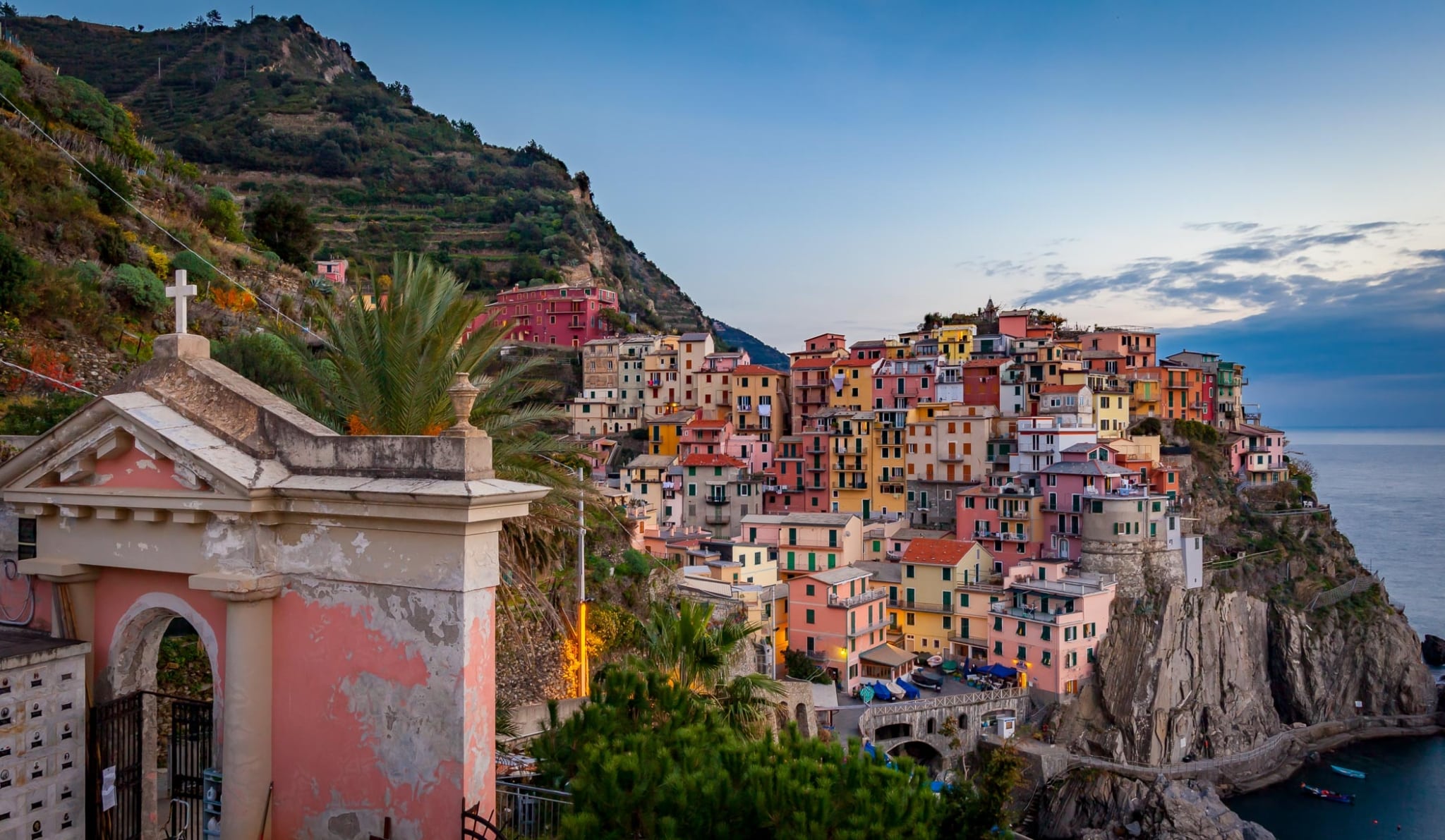 Welcome to Cinque Terre
If they say Venice goes to sleep after all the coach tours leave then Cinque Terre goes into a life-threatening coma as winter night sets. By day cameras are snapped, remains of croissants crumbs can be followed to busy bakeries, Spritz are drunk like water and trails are trekked.
But after the sunset selfie situation ends, the last of the pasta has been forced down and the rubbish laid out for collection the streets empty, the chatter calms and the boats lay still.
Who turned off the life support?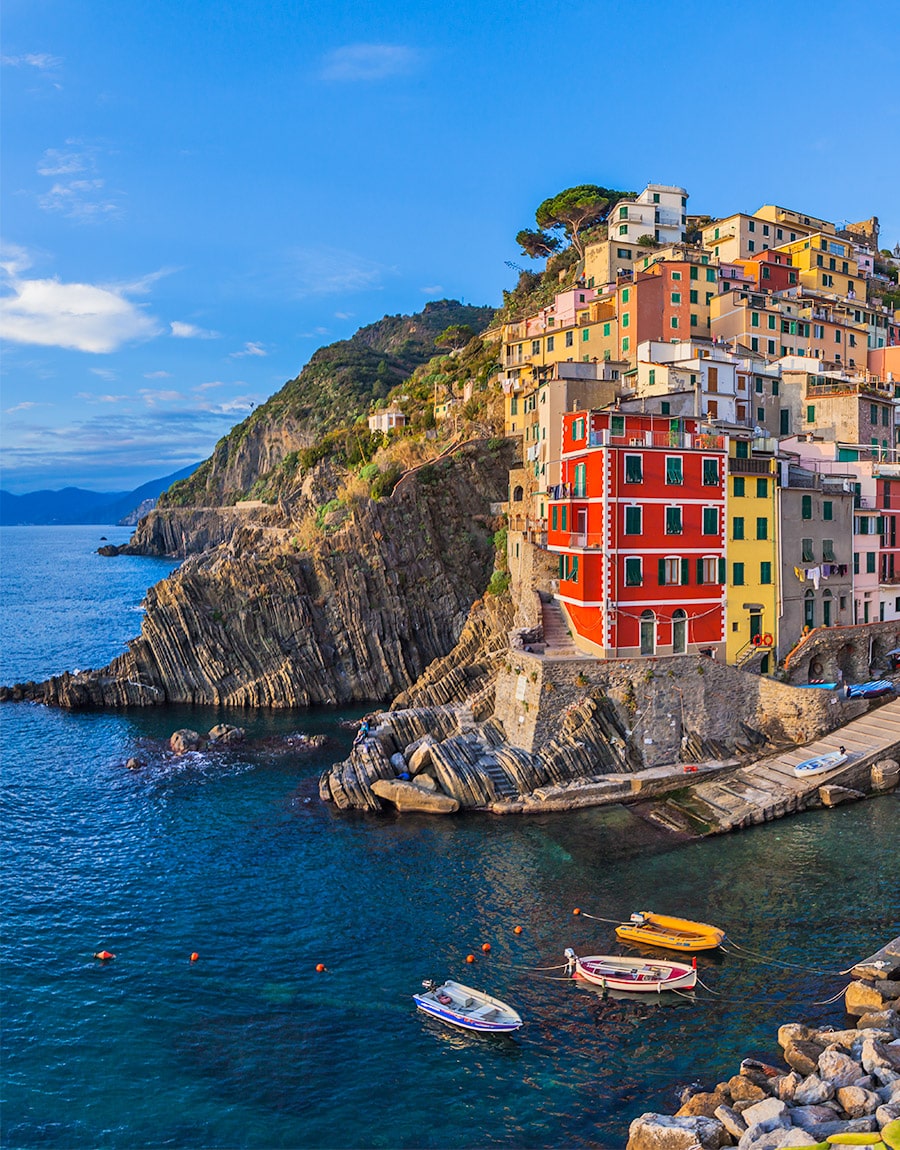 Taking a perch on the window ledge the only remote company is a lone dog who roams the streets looking for love. Gently resting he resides to settling for the remains of a tagliatelle. In that moment you question, just how silent can silence be?
It was the kind of silence that is so rare you are never sure what to do with it. Do you awkwardly cough to break it, embrace it or shy away from it? Do you grab some headphones, put Queen on full volume and break it down like a mad man?
Cinque Terre translated literally as the Five lands. United by rock formations, clear waters, colourful houses and a stunning stretch of lush green landscape linking them together.
Like a family of brothers and sisters. Each of the same blood but each with a different path in life. Riomaggiore knows how to impress. With beautiful vantage points standing tall, and on an open crack of water which rushes back and forth with excitement. The colours pop and take outfit changes through the day here, but are always pulled off with style. At the other end of the park, Monterosso al Mare competes for the old and the new. The sweeping sand and rock beach that no other can lay claim to. She has that understated beauty yet is torn as to who she will grow up to be.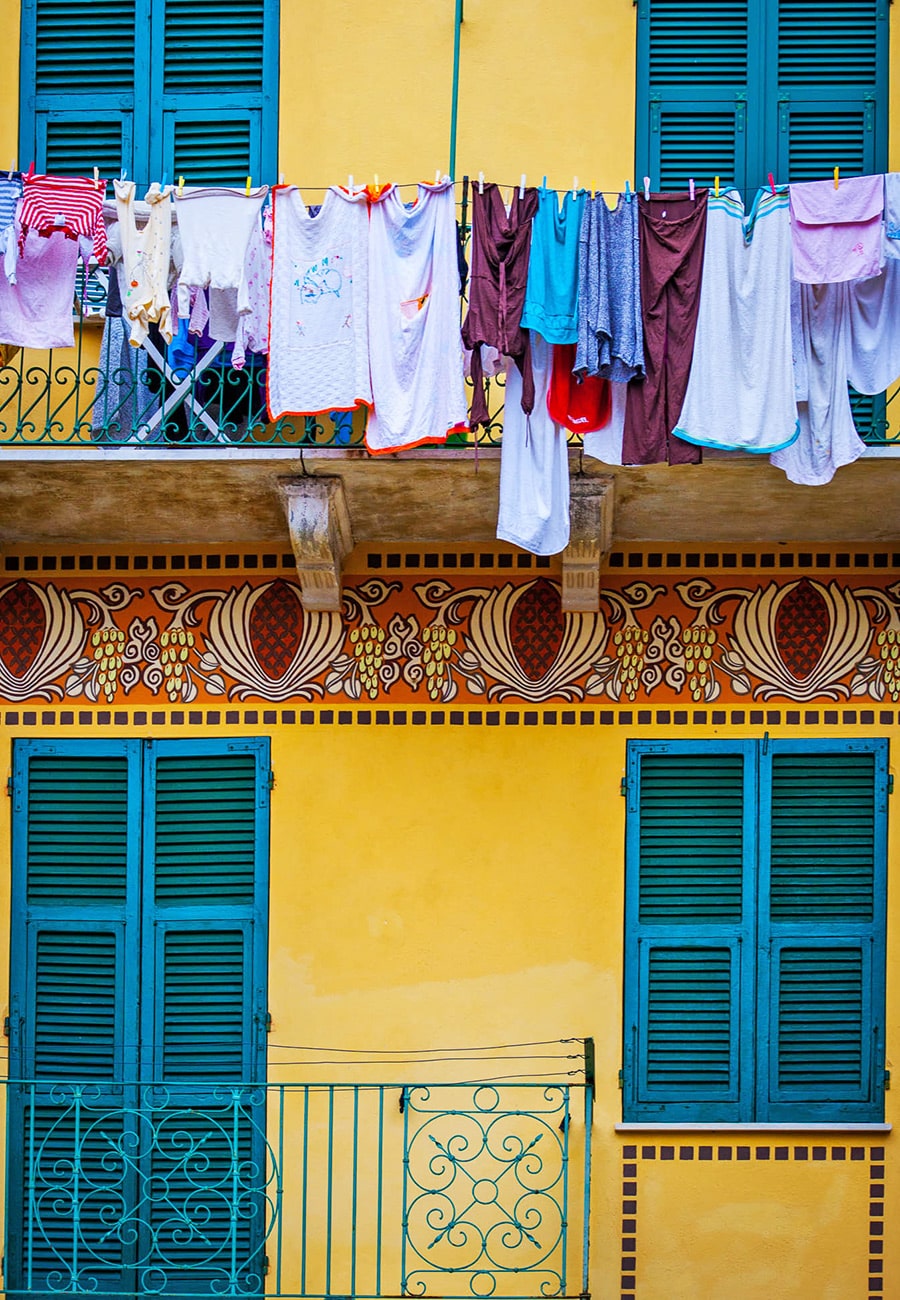 Vernazza winds down a small path from the station. The bay welcomes you with slowly bobbing boats and a square small enough to do a bar crawl from one spot. It's that lazy guy, the one who might never need to work too hard but always achieves. It's neighbour, Corniglia is shy from immediate eyesight as the train approaches. The trek up the hill builds you with suspense then smothers you in hidden rewards at each corner you turn. Old and wise enough to know the importance of keeping you hanging on for more.
Manarola steals the show with grace, as the sunsets and waves crash against the rocks supporting the houses so delicately it shows its real colours. The friend who is always there, but does not always have to be in touch.
The stages of life. The moments we find ourselves. Part of me, you and us can be found in each of these villages but if we don't listen they all sound the same.
The beauty of 'off-season' travel is in these moments. The magic of solo travel truly defined. The reason playing weather roulette in Europe during winter can pay off.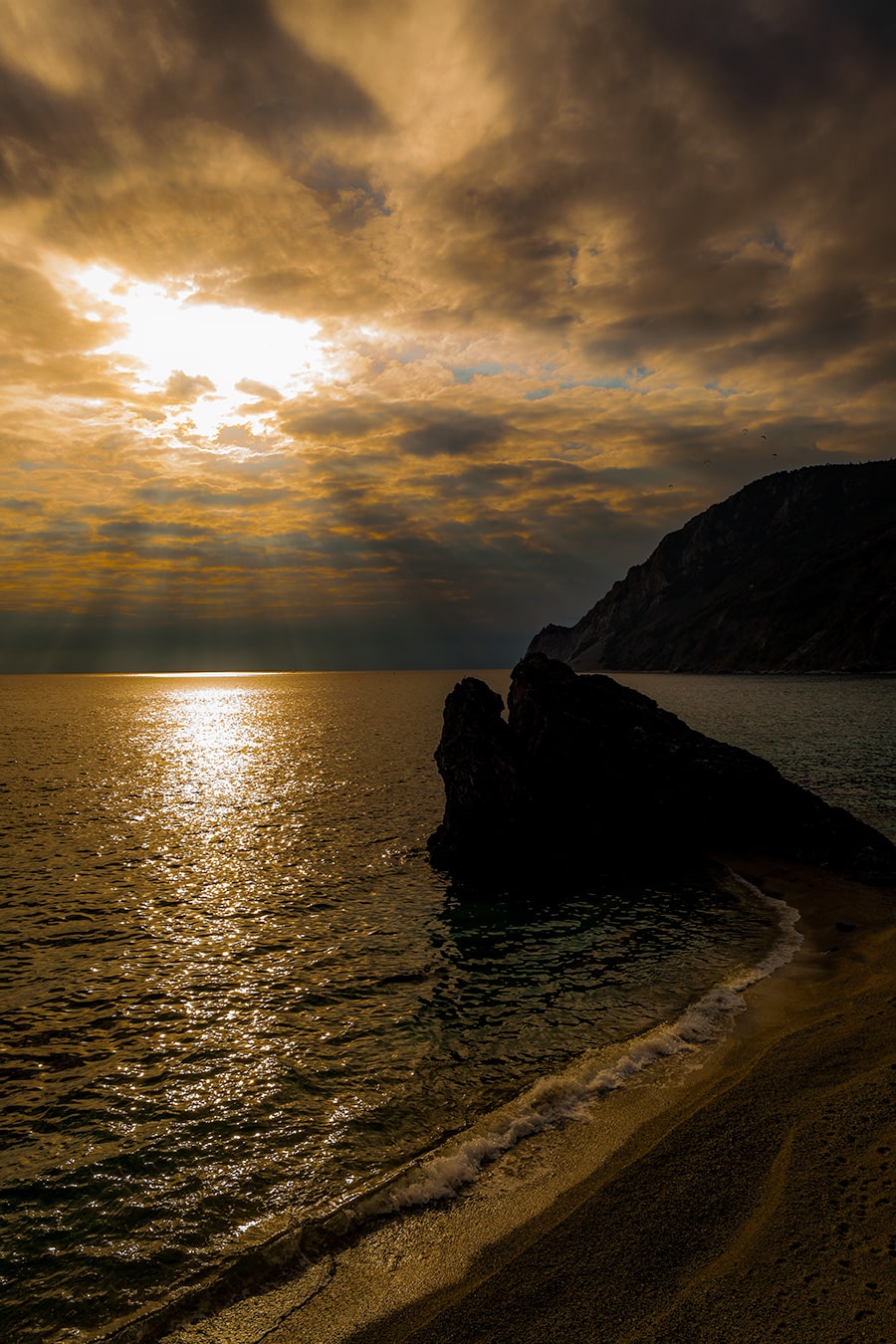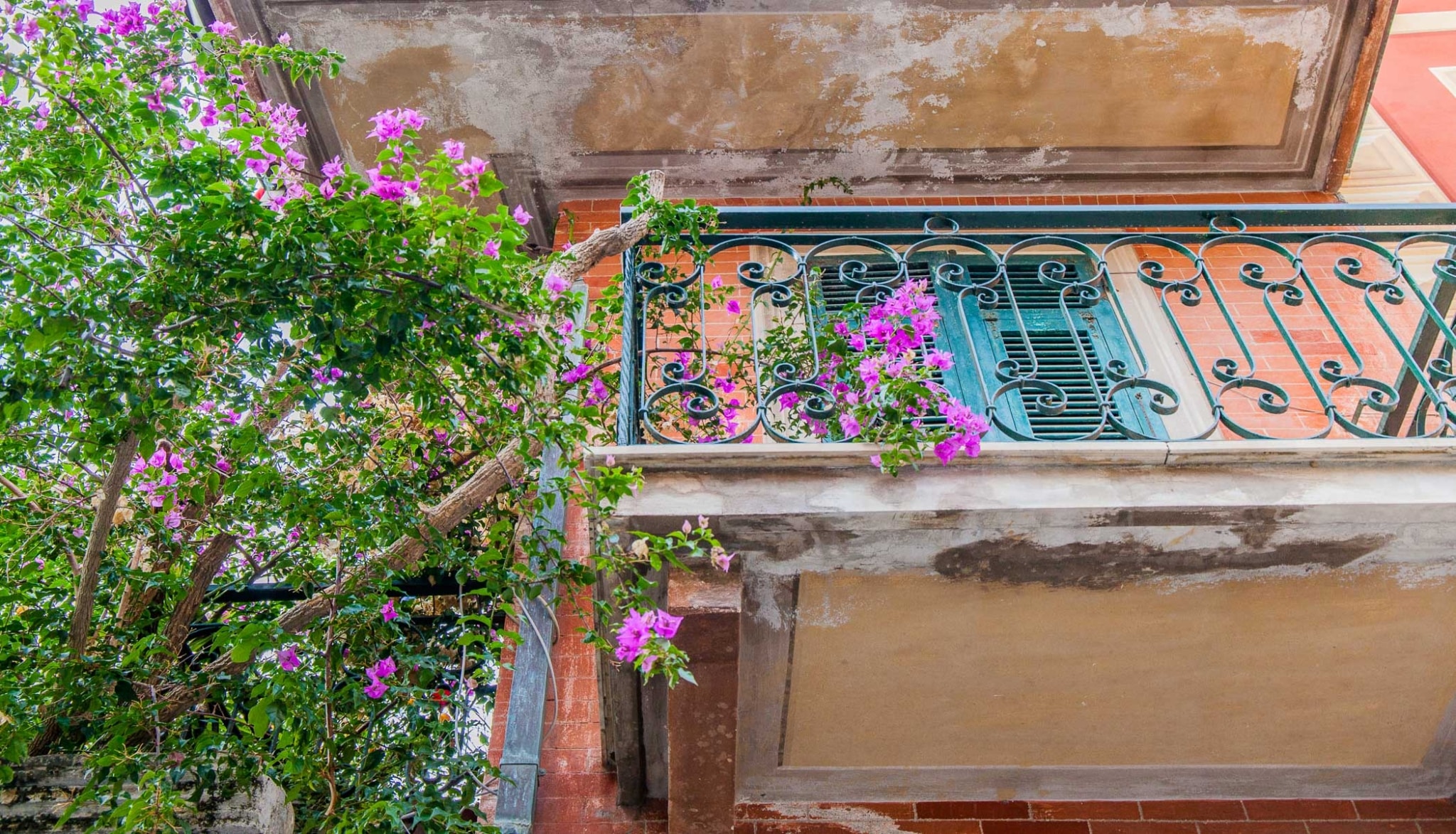 By Winter Cinque Terre must be the perfect place to come and think, to create, to invigorate or to 'find yourself'. For it is in those rare moments of silence that you can clear your mind and focus.
The silence was so captivating, broken by the odd wave finding its final resting place further along the coast, or the intermittent and always delayed trains rolling through. But the silence was loud enough to counteract those nuisances, it was loud enough to clear any mind.
If you are anything like me then you will have found yourself before, if you are just like me, then you will have done it numerous times.
Maybe it was abroad, at home, at the hairdresser's or on Buzz Feed. We all have those little eureka moments in the modern world and I swear from Facebook statuses and 'life changing decisions' they are getting more regular, often and boisterous in appearance.
Maybe we just simply need them more? Maybe we are always so switched on to the world, the internet, to reality TV that we have to find ourselves more often to keep purpose?
Perhaps we just don't have enough silence to truly think clearly. Perhaps that is why these grand plans and moments that come out of the sky and land at our feet we are all so eager to pounce on.
Is that when we need to step into another world? To go back in time. To be humbled by a rugged land rich in grapes and those talented with a pizza oven instead of the latest gadgets and nightclubs?
Even as dawn come's it is only a faint heartbeat that slowly brings this world back to life. You almost have to tip-toe to capture perfect blue hour moments for fear of waking the whole village at a single shutter click.
'Troppo presto per un caffè , troppo presto per essere vivo'
Heart racing, slowly turning, squinting in the darkness. Was I not alone? Who else was awake in this land right now? Why were they breaking the silence?
My silence?
It is, without doubt, you come to Cinque Terre for beautiful villages, for stunning photography and to gain at least a stone from carbohydrates. But in these almost haunted streets, between the captivating detail of freshly potted plants and the heavenly cannelloni scent, you might just stumble upon something. Something that is not mentioned in the guidebook.
Yourself.
I found myself wanting more silence. More time to think. More time to take the world in.
Life in the slow(er) lane is calling me. I just don't want to disturb the moment by whispering a reply…
https://www.danflyingsolo.com/wp-content/uploads/2015/12/CinqueBig.jpg
1073
2048
Daniel James Clarke
https://www.danflyingsolo.com/wp-content/uploads/2022/01/blogo-1w.png
Daniel James Clarke
2015-12-10 01:33:34
2023-02-03 19:25:25
Finding silence in Cinque Terre