Learn Spanish online: 7 ways to study Spanish without a language school
This website uses affiliate links which may earn a commission at no additional cost to you. As an Amazon Associate I earn from qualifying purchases.
Updated: 26th May 2022
There are countless reasons you might want to learn Spanish online rather than take classes. For some, it may be a matter of cost; for others, it could be simply wanting to master the basics for an upcoming trip, while many might just want to dabble in an easy to access option before signing up in a language school.
There are over 550-million people who speak Spanish globally, making it one of the best foreign languages to learn for a myriad of reasons. These could include travel, re-locating, making new friends, or enjoying the fantastic music and movies that hail from Spanish-speaking countries.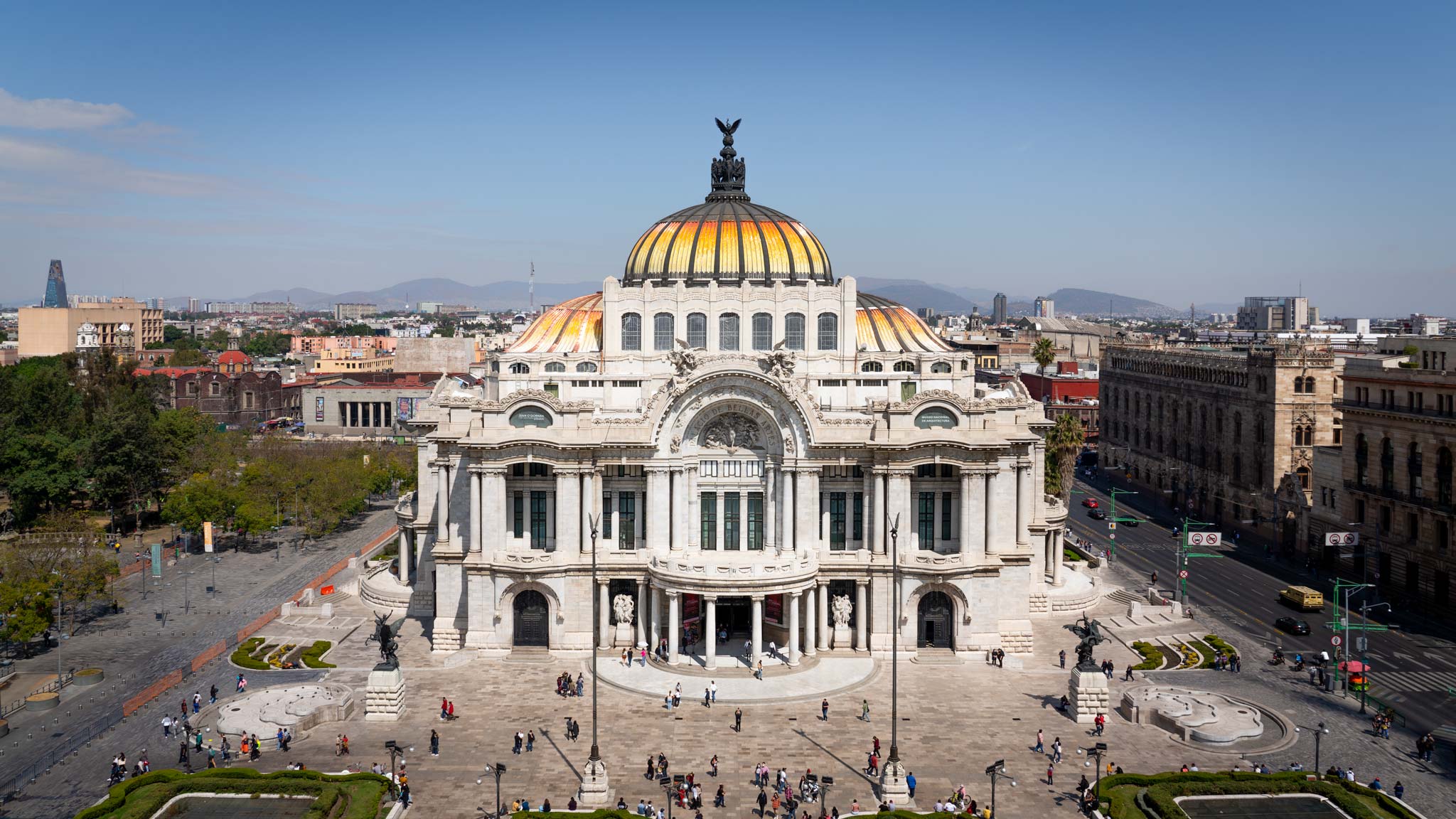 For me, initially, it was the first option, and wanting to enrich my travels by being able to communicate the basics better in less touristed spots. However, over time, my love for Spain and the language has grown substantially, and a year after starting to self-study and learn Spanish online, I've committed to an in-person language school. Of course, this comes with an increased money and time commitment, so I'm very grateful for the tools I've detailed below to allow me to get to this point.
Whether you want to explore the hidden gems of Spain, head off to explore an authentic side of Mexico City, or are even considering moving to one of the many Spanish speaking countries, I hope these resources will help you (as they did me) on your journey to speak Spanish.
Toucan – For reading online while learning Spanish
If you are looking for a quick and easy way to learn Spanish online for free, then you will appreciate this super helpful web browser extension. It's as simple as installing it on your computer and starting to see random Spanish words appear while you're reading – don't worry, it's easy to pause if it's getting in the way of your work.
The extension works by highlighting random words throughout the text and changing them to your target language, such as Spanish. There are four levels of translations available, so you can start with just the odd word and then crank the settings up to have your page (for example, if you're reading the news) littered with Spanish words. Simply hover over the word to see the translation, and you can either mark it as learnt or save it for further study.
Read more: Best travel apps
Personally, I found this really useful as when you see the words in the context of whatever you are reading; you can usually work them out straight away. This makes it a very natural way to learn as you are almost learning without realising. While this isn't going to make you fluent or help too much with grammar, it's an excellent additional tool for increasing your vocabulary.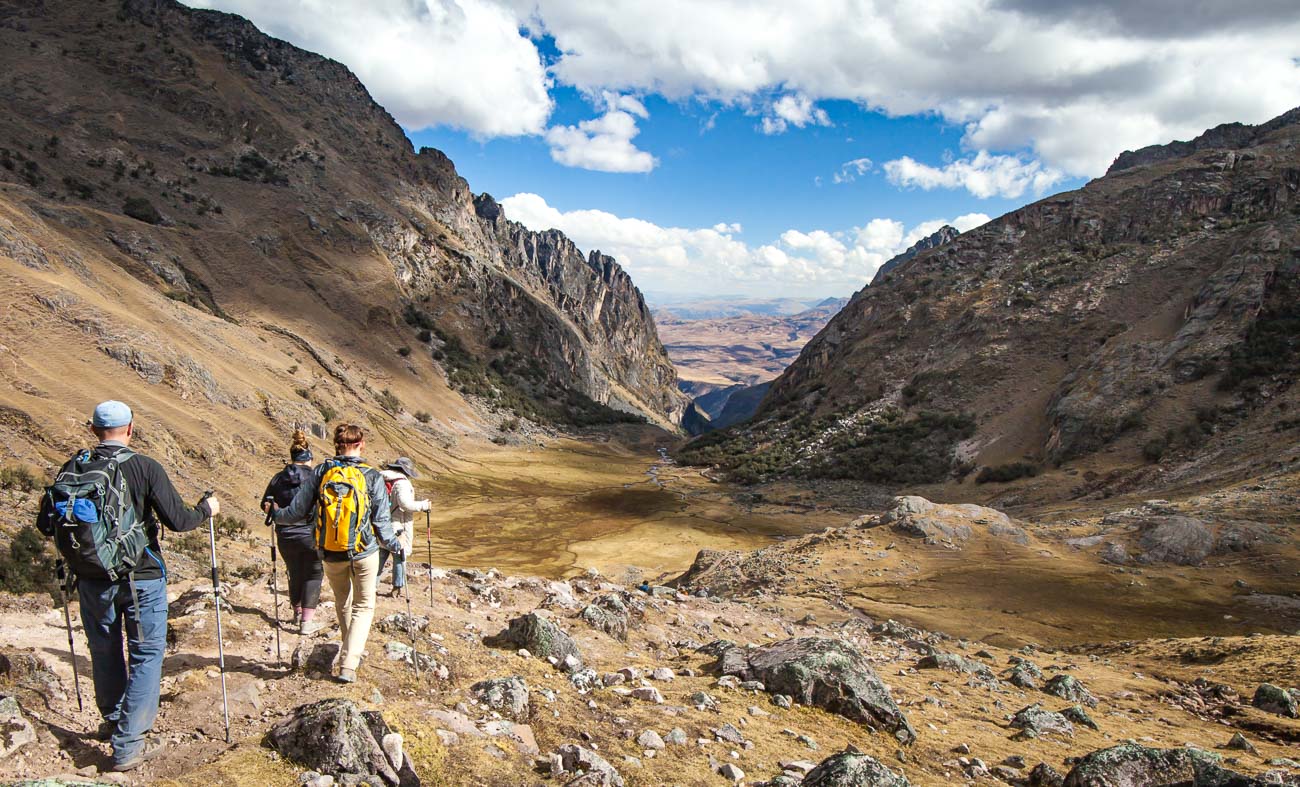 Lingopie – For watching TV while learning Spanish
If you're looking for a fun way to learn Spanish online, with really very little effort, then Lingopie is a super simple yet genius solution. Imagine watching the original Spanish format of Money Heist (Casa de Papel) and learning while doing so. Yep, this is as easy as watching a TV series or a movie, making it my favourite chill-out learning experience.
Lingopie doesn't just bring subtitles to 1000s of hours of TV shows and movies, but the subtitles are clickable so that you can pause the show and learn the meaning of any new words while you are watching – you will also be learning the pronunciation from the audio track of the programme. At the end of each episode, you can review the words you clicked on to recap what you have just learned.
This is another beneficial tool for learning Spanish via video online, with a particular focus on increasing your vocabulary. However, unlike Toucan above, Lingopie has the added bonus of being able to listen to the language being spoken and immerse yourself in the experience of the show. For me, this makes a massive difference, as you aren't just learning the words as they are written but also seeing how they are used in sentence construction when spoken out loud.
Lingopie offers a seven-day free trial, so you can try this innovative way of learning Spanish without commitment, though if you do continue with the annual subscription, you'll be very pleased with the affordable pricing (much cheaper than Netflix), and this also gives you access to additional languages, not just Spanish.
Paul Noble Spanish Audiobook – For learning Spanish on the go
If you would prefer to learn Spanish with an audiobook, then the Paul Noble series for me is the best. I've tried various different Spanish lesson audio courses, and this was by far the game-changer for me and the thousands of other people who have given similar reviews.
Rather than starting with super basic words, the course follows a very immersive and repetitive experience from the start – perfect for learning on commutes to work or while having your morning run. Without really focusing on learning, you'll quickly pick up phrases, but more than that, you'll find yourself able to construct your own spoken sentences quite easily. I didn't realise quite how much I was learning from this course until I arrived in Madrid and had a problem with my hotel booking and managed to deal with it entirely in Spanish. At that time, this was the only tool on the list I had been using.
Again, this isn't going to get your grammar perfect, but if you just want a basic starting point, or are heading on a trip to a Spanish speaking country, then Paul Noble, I'm sure, will help you achieve your goals. These courses are especially useful for English speakers, as things are explained in terms you will understand – using similar sounding words in English, or highlighting whole sets of words that English has taken from Latin so you only need to change the endings of words to improve your vocabulary volume vastly.
There are plenty of different types of Spanish audiobooks on offer, including those specifically for travel. I combined 'Learn Spanish with Paul Noble' and 'Next steps in Spanish', and truly, for me, this has been the best Spanish learning audiobook I've ever used. For the price, it's a great affordable investment.
Paul Noble – Browse the Audiobooks available in Spanish
(Also available on your favourite app store, like Apple Books)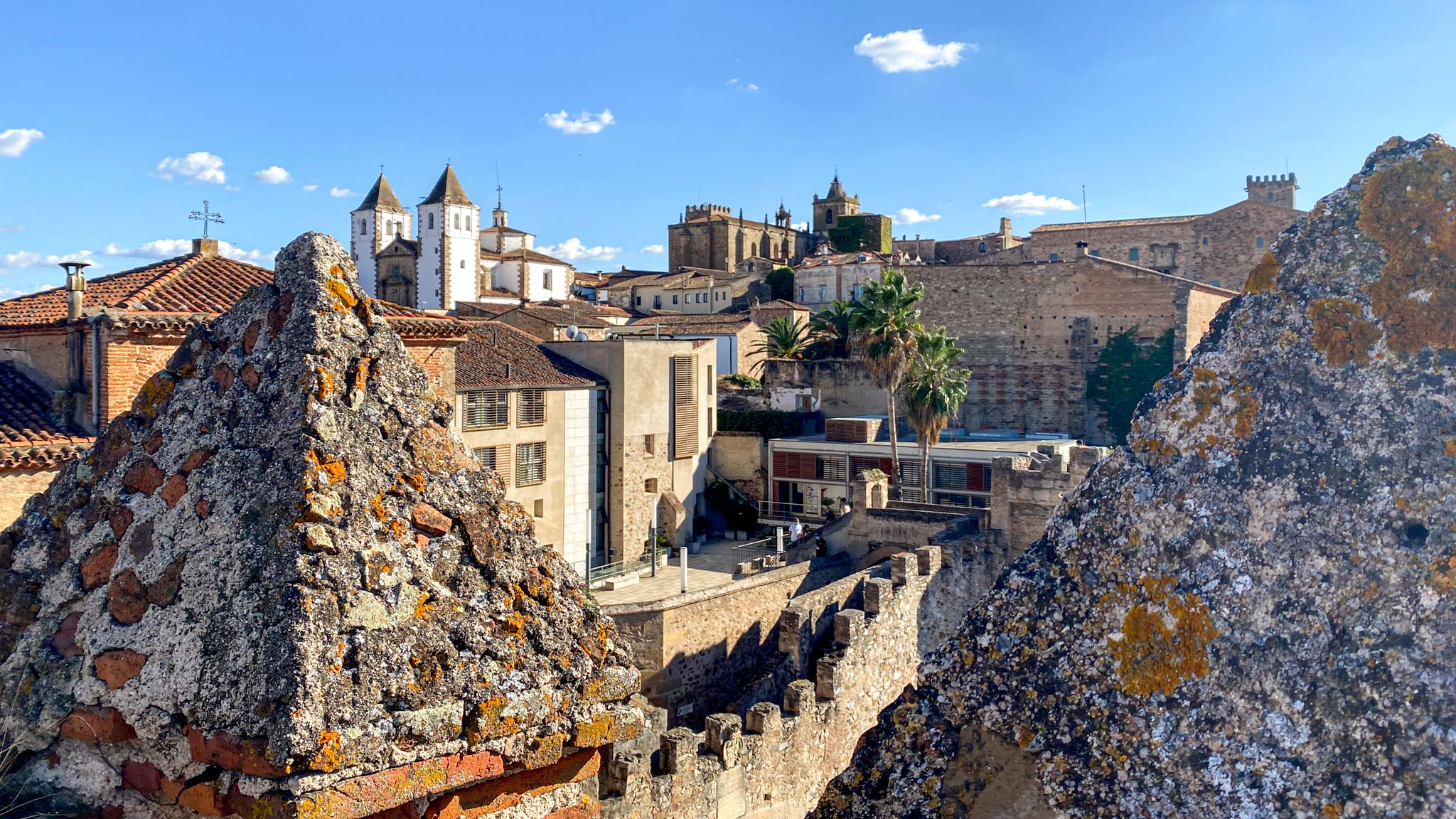 Duolingo – For learning Spanish with an app
While you can learn Spanish for free with this app, I've recently converted to the paid version as I found the adverts and limits quite annoying. However, if you are just looking to grab some basic words and slowly work your way through the programme, the free version should suffice.
I think it goes without saying that you won't get fluent from using Duolingo, but it's a great tool to use alongside other learning methods, and the Spanish course is pretty robust. When I first used it for Portuguese, I didn't love it. Partly because they don't offer European Portuguese, but also the course isn't as detailed.
However, the Spanish version is much longer, and the accompanying podcasts, audio lessons, and stories make a big difference. If nothing else, it's a free app to have on your phone, and if you do like me and cut out Instagram for a month and spend that time on Duolingo instead, you'll quickly pick up some new phrases and words.
Duolingo – Get started learning Spanish online today for free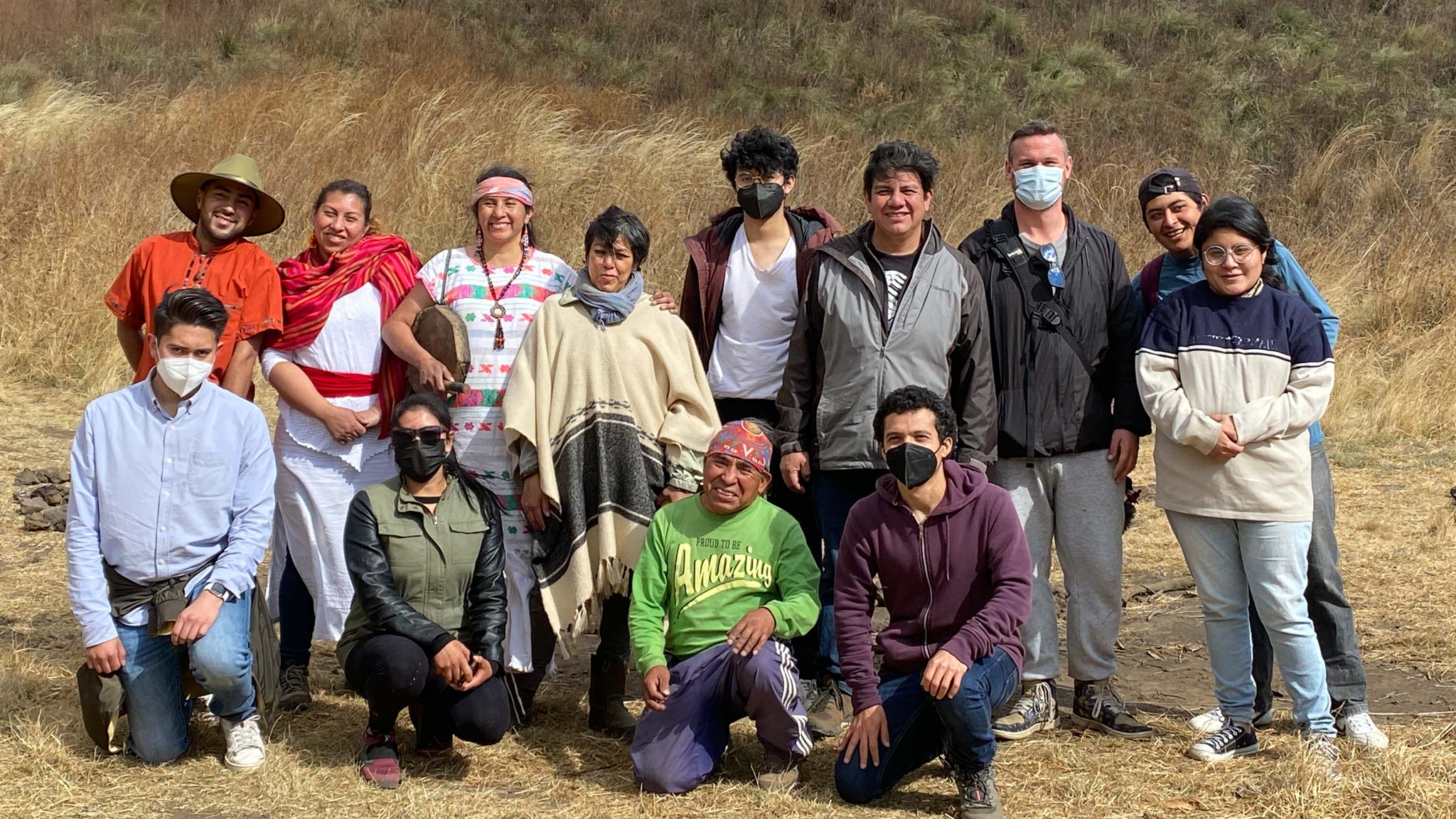 Lingoda – For online Spanish classes
For a more traditional way to learn Spanish online, Lingoda is an online language school marketplace which acts as an alternative to in-person language schools. While, for me, the experience of learning with a teacher in a classroom can't be rivalled by an online course, I found the few lessons I did with Lingoda very good, and the platform is one of the best online Spanish learning options and has an extensive Spanish course.
While it isn't that cheap, given you have an online teacher, it's a great option for people who might not have a Spanish school nearby where they live. You can opt for group or private lessons, and it works on a credits system – the more credits you buy in bulk, the cheaper the classes become.
What I really liked about the platform, and the teachers, was the flexibility. It's split into the formal levels such as A1, A2 etc., and there are plenty of the same classes to choose from over different days and times, so you aren't locked into a specific class slot as you might be with a language school, so you have more control. I also loved how the teacher provided the written notes and annotated coursework from each lesson afterwards as a PDF download, so you can keep a copy of what you are learning and working on.
You can enjoy free group or one-to-one lessons during the trial, so it's well worth giving Lingoda a try to see if it will support you with learning Spanish online. In addition to the paid classes, the actual class learning material resources and programmes are freely accessible at any time.
Language Transfer – For a deeper audio dive into learning Spanish
An alternative way to learn Spanish with an audiobook is Language Transfer, and best of all, for now, this is free, although donations are very much appreciated. The audio quality isn't the sharpest, but it more than works and given it's a free resource, you really can't complain.
The format follows the instructor teaching a pupil on the recordings, and while that might sound a bit strange at first, it works brilliantly. One of the things I love the most about in-person Spanish learning with a tutor is being able to ask questions, and on Language Transfer, the pupil does ask questions, so I felt through this, I got a bit of a better understanding of the why and rules around Spanish, but also parts of the language to be more aware of making mistakes with.
The course is long and covers a lot, so it's a really great tool for learning Spanish online across a variety of levels. Using a repetition method and being audio-only, as with Paul Noble, it's a great choice for listening to in the background while doing other activities and passively learning.
Language Transfer – Start the free online Spanish audio course
Hello Talk – For a free Spanish language exchange online
Without a doubt, the best way to learn spoken Spanish is to do exactly that – speak it! I'm a lover of the Couch Surfing language exchanges, which seem to happen in every major city. However, they often become more of a beer-fuelled travel-story session. Also, if you aren't travelling in Spain or a Spanish-speaking country, these meetups are impossible to attend.
A great alternative for a language exchange in Spanish online is HelloTalk, a great app you can start using for free to talk to Spanish-speaking locals worldwide. I love this concept, as conversations become more than just a way to learn a language online, but also a cultural exchange.
When you make connections on the app, you can either write to each other, send voice notes, or have calls, which is the best way to practice speaking and to listen to conversational Spanish online for free. Just remember this is a language exchange and not a paid instructor, so you'll also need to give your time freely in your own mother tongue, and be aware you aren't being taught necessarily by a grammar expert, but rather a new friend also interested in improving their language skills.
Are you heading off on a trip soon? When you've stacked your phone with the best language learning apps, consider adding some of the best travel apps to better enjoy your travels.
https://www.danflyingsolo.com/wp-content/uploads/2021/12/Spain-Salamanca-139.jpg
1152
2048
Daniel James Clarke
https://www.danflyingsolo.com/wp-content/uploads/2022/01/blogo-1w.png
Daniel James Clarke
2022-05-26 08:37:52
2023-03-09 08:15:07
Learn Spanish online: 7 ways to study Spanish without a language school