Phones are good: creating, connecting and capturing on the road
This website uses affiliate links which may earn a commission at no additional cost to you. As an Amazon Associate I earn from qualifying purchases.
Updated: 21st June 2019
ADVERTORIAL CONTENT
'These kids today sure don't appreciate the world around them' muttered a deep voice from across the carriage, a scratched and stained train window framing the beauty of New Zealand behind him.
It was intentionally loud enough to be an unsolicited dig, but quiet enough not to seem directed at anyone in particular; the passive aggressive comment might just have worked had there been anyone else around us.
'Ever think of looking up from that thing?' chuckled the silhouetted character as we caught eyes. I laughed back, hit send, and made a throwaway comment about the splendour of mother nature, settling in to enjoy the rest of the journey to Plimmerton in uninterrupted peace.
Today was an exciting day, and nothing was going to rile me, especially with the insinuation I was still a 'kid' and not the early-greying adult my barber seemed so keen to keep pointing out.
To be fair, the slightly nosy, yet somewhat friendly stranger had a point. Technology has reshaped our world, especially when it comes to travel. I can grasp why it might seem like a crime to be tapping keys rather than admiring the awe-inspiring landscapes of Aotorea, but the way we explore and live has changed.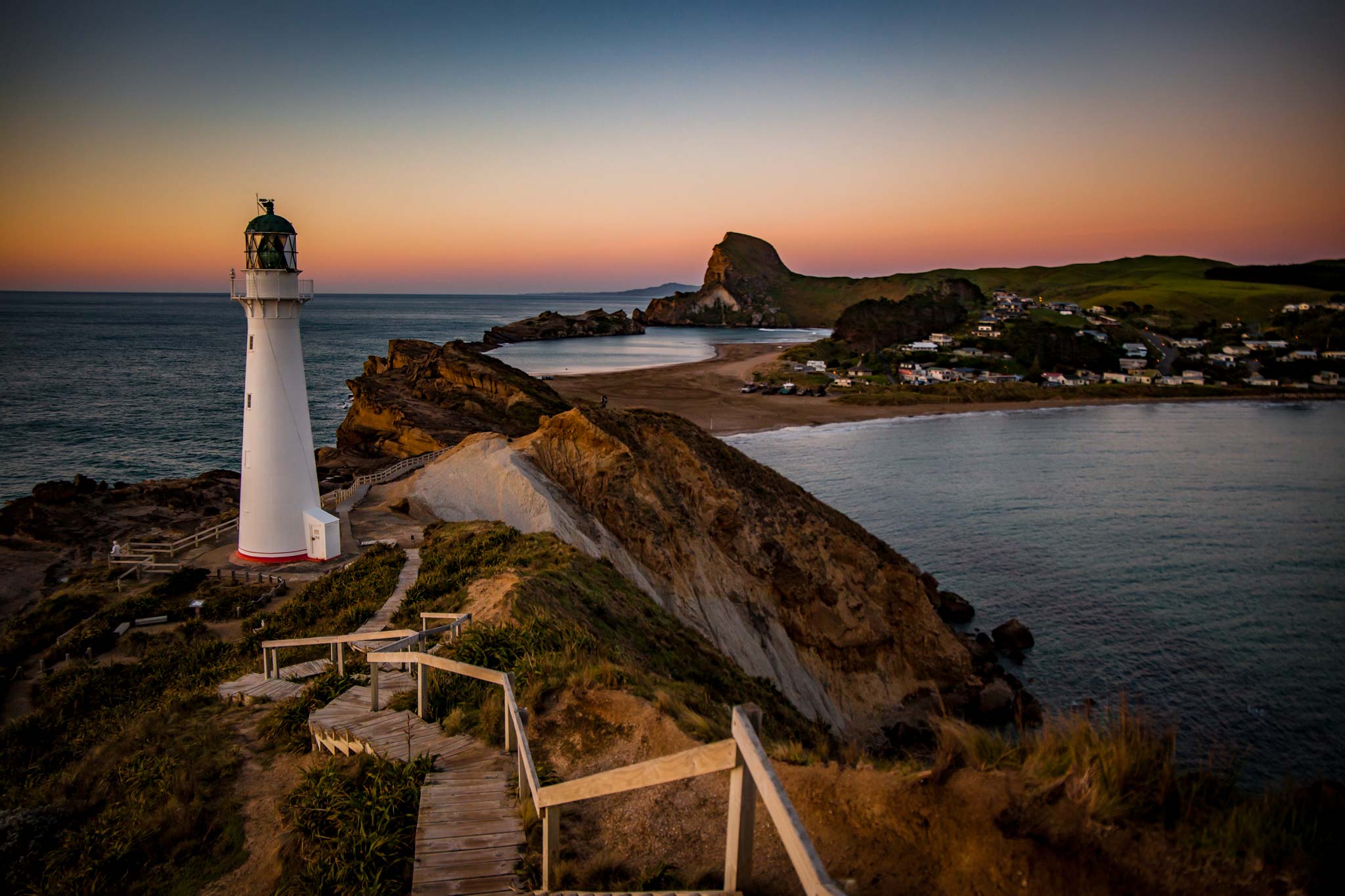 For many travellers, worn out and well-loved guidebooks are a must have, but nowadays online itineraries and ride-share apps have given us instant planning tools. Is burying your face in a BlackBerry on a spectacular train ride any worse than in a book?
For others, the age-old art of learning the local lingo has taken a back seat thanks to Google Translate, and the days of developing your 24-photo film roll have faded away to countless captures on the latest mobile camera technology.
While many people are now rebuking their continual connectivity, having forgotten gadgets are meant to improve, not irritate their lives, it is essential we remember that phones are meant to be good. To offer new opportunities beyond endless scrolling and debates on how avocado toast has caused the housing crisis.
Mobile phones are indeed so much more than memes, music and megapixels.
To me, my mobile phone is my freedom.
It's my freedom to connect, create and capture. It's my freedom to roam, run a business and relocate. It's my freedom to love, live and light up the way to a makeshift toilet when camping in the Australian outback, without accidentally standing on a spider the size of a smart car.
When used right, to lift our lives and not just kill our precious time, mobile phones are a force for good, and that couldn't be any truer than in travel.
To have the knowledge of the world in our pockets is something we should never take for granted. Indeed, that unlimited access to education has even brought me a new career, certainly much cheaper than a regular degree route.
Over those first three years of travel that device reshaped my life, on never-ending night buses or when drowning out questionable noises in stuffy dorm rooms. I learnt when technology was needed, and when to turn it off. How to maximise my life with a mobile, but not miss out on living it. To still be present in the moment, but pursue new interests at the right times.
Here are three ways my phones kept me connected, and self-developing on my travels that might inspire you to bring your sim card beyond doing it for the 'gram.
A dinner date across data
I'd only been gone a few weeks when homesickness kicked in, and text messages and calls just weren't cutting through it. I craved my family, but more than that, I wanted the familiar, so I invited my parents for dinner.
As they relaxed in their English kitchen eating spoonfuls of cereal, I sat opposite them slurping down the remains of my Bakso Ayam in Indonesia. The empty space across the plastic table was no longer vacant, FaceTime and an iPhone filling the void. We talked about the weather, and my mum joked about passing her the milk through the screen. In two different time zones, two different continents, we shared a mundane meal and conversation that banished both my hunger and my homesickness.
My location might have changed, but my phone number had stayed the same. I was taking the 'Go Roam' part of my phone package to the max, and for the next three years, my three SIM card would take me on quite the ride.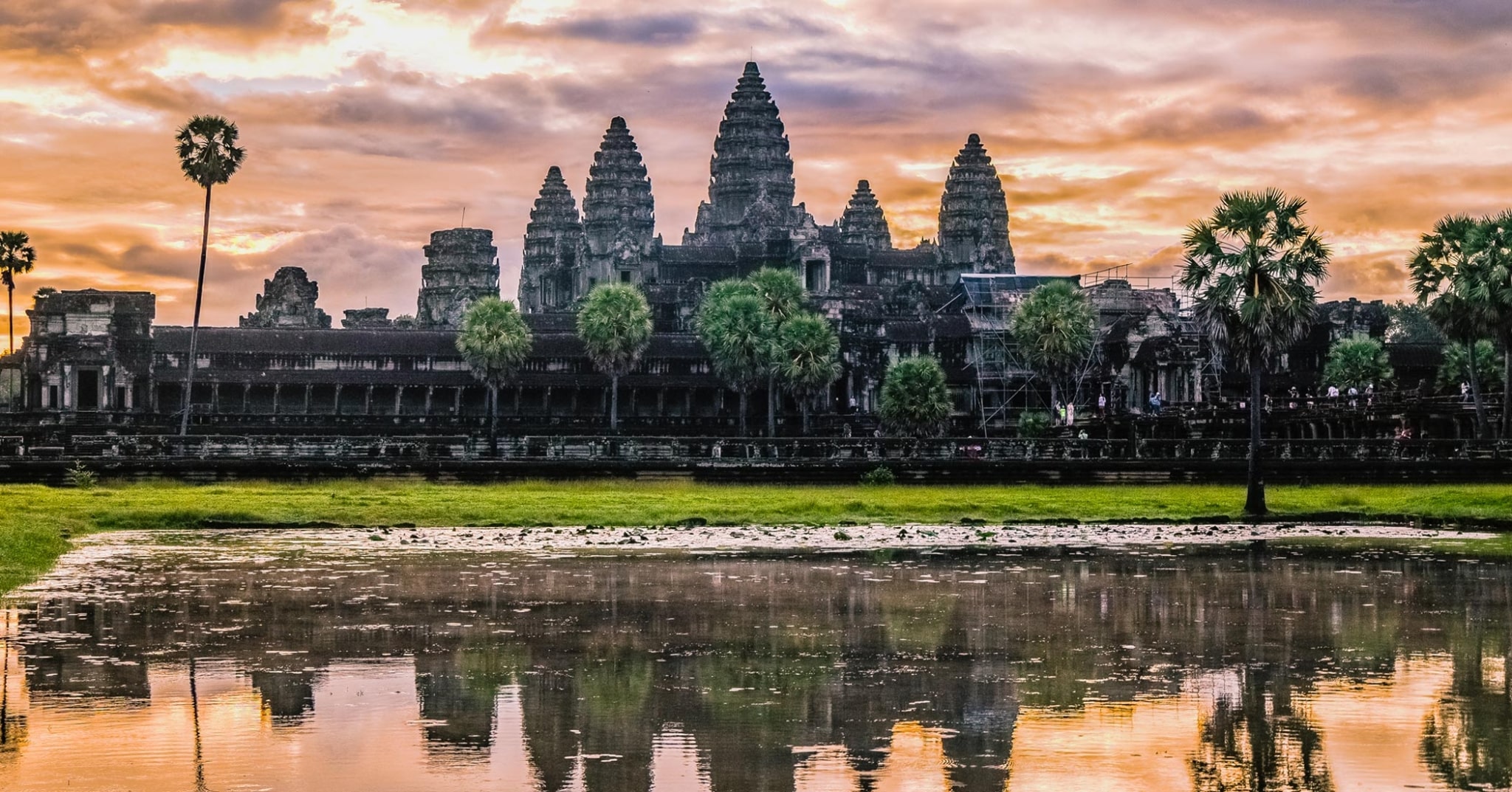 Instagram inboxes and accidental employment
When people ask how I got into photography, I find it hard to pinpoint the turning point between hobby and profession. I'd always been creative, but it was an app we all know that got me hooked and made me want to improve my imagery.
I started to share my photos on Instagram and didn't think much of it. But the more I scrolled through other incredible shots of unfamiliar places, not only did I want to travel further, but I wanted to improve my photography.
While other people in the hostels would beer pong, I'd hide away in the corner with my phone watching tutorial after tutorial on YouTube to learn new skills. I'd tap into Google search terms like 'how to be a photographer' and 'online photography courses' until eventually, I realised I could develop my skills with the generous wealth of free resources online. Unbeknown to me then, I was plotting a new career path. Between me and my mobile, I could do this. I had the knowledge I needed in my pocket.
A DM came through on Instagram from a lady inviting me to come on her tours in Cambodia and Vietnam and photograph them. I deleted it, wondering what scam this spam was about. A few days later, the DM came again, this time with an invite for a chat.
Intrigued more than anything, I set up Skype on my new mobile phone and chatted away with the lady, Simla, who would go on to be one of my best clients and, more importantly, best friends.
A month later I started snapping away for her in Siem Reap, amazed a few thousand followers and some photos posted from my phone had got me here. My mobile had got me a new job, and I hadn't even had to write a CV or apply.
To say my mind was blown was a statement. How had I gone from a restaurant manager to roving photographer? Hashtags and a 4G connection, my friend, that is the surprising answer.
SIM cards supporting startups
But mobile technology isn't just empowering for those that travel; it can literally lift up entire communities.
One of my passion projects in the past few years has been Empowerment Tourism, a concept where you support local communities by developing skill sets, and in the slums of Delhi, a few old devices and a sim card did just that.
The first time I met this women empowerment group, they were sipping Chai and laughing infectiously in a small room. Delicate clutch bags and table runners were being crafted on vintage sewing machines, and it troubled me their talents weren't being rewarded as they should.
A year later I returned to that slum to see my friend Sonu. Sat on a pile of rubble, tethered to my mobile hotspot, I built a website for these ladies to retail their wares to the world. No more middle man, no more huge commissions being taken from them. I published a platform while intrigued children asked about coding and stabbed at my screen with a biro.
We taught those entrepreneurial ladies how to photograph their new products with a mobile phone and update the images online. How to take the payments in PayPal, and answer order emails. It wasn't the latest phone, but it was a device that could power their business, independent of someone else's interference in the process.
Phones are good, and you'll never convince me otherwise.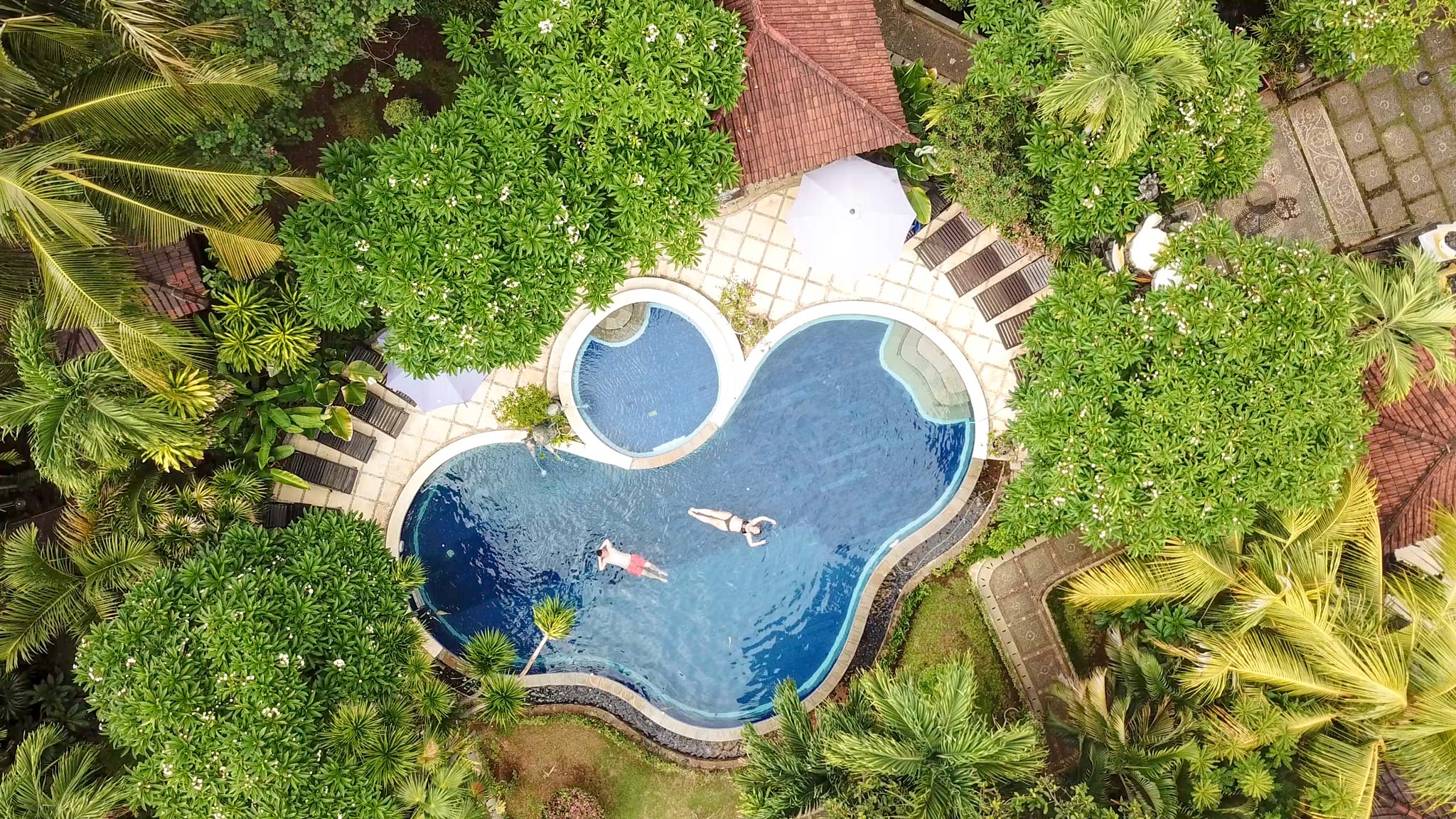 Data and devices make a digital nomad
And now, with data and this dear digital device, I can run my business from anywhere.
I feel so lucky to be of a generation that grew up with cassettes but learnt about computer technology at school. To remember my dad's old mobile phone which was the size of my forearm, and the slow, painful, yet exciting sound of dialup.
To appreciate just how life-changing 4G and a never-ending collection of lessons on a palm-sized device can be.
Of course, it's crucial to switch off and disconnect from time to time. But it's also important to remember technology is a friend, not a foe, if used right it can better our lives rather than burden them. It can allow us to be anywhere in the world, yet feel we are with our loved ones.
For the conversations in Chinese taxis that were powered entirely by translation apps, to the god awful task of balancing receipts in 18 currencies for my accountant, I'm grateful for all that mobiles can do.
For the freedom they can allow us.
Indeed my phone has allowed me not just to chase a dream, but to live one.
'Ever think of looking up from that thing?' chuckled the silhouetted character as we caught eyes. I laughed back, hit send, and made a throwaway comment about the splendour of mother nature.
That email instantly went from a train in rural New Zealand to an office in London, the contract confirmation for my first ever presenting job for Lonely Planet, and as it happened, Three Mobile. An email that would genuinely change my life, and in my mind, marked the end of my self taught, and self syllabled 'three-year travel degree'.
It was at that moment I felt I had graduated. My mobile phone had allowed me to self teach a whole new career.
To the gentlemen across the carriage, I was a fool missing out on the unforgettable views of Aaotorea. But to me, I was answering my morning emails in one of the worlds best 'offices' possible.
And that is the real power we have in our pockets these days. The world is truly in our hands.
Or rather, our mobile phones.
Read more: Best travel apps
*Advertorial Content -This article is a paid partnership with Three, my mobile phone supplier in the UK as part of their Phones Are Good Campaign. Three believe that phones have been getting too hard a time recently. Far from bringing the end to humanity, they think they bring people together. As I've said above, phones help us plan our social life, find love, build relations, run businesses and make memories. They also keep us connected on the go, including 71 destinations worldwide with Three's Go Roam proposition. As part of the paid article, Three asked me to share my personal experiences on why phones are good. As always, all words, stories and random thoughts above are very much my own – and were of course written on a mobile phone, in a top-bunk hostel bed ;)
https://www.danflyingsolo.com/wp-content/uploads/2019/06/PhonesAreGood-1560.jpg
1152
2048
Daniel James Clarke
https://www.danflyingsolo.com/wp-content/uploads/2022/01/blogo-1w.png
Daniel James Clarke
2019-06-21 09:04:09
2023-01-23 14:31:23
Phones are good: creating, connecting and capturing on the road