How To Get Unlimited Data in the States in Seconds: Holafly USA eSIM 
This website uses affiliate links which may earn a commission at no additional cost to you. As an Amazon Associate I earn from qualifying purchases.
Updated: 29th June 2023
Produced in partnership with HolaFly
In the USA, no two places feel the same. In Sin City, the reasons to stay up all night can be very different to those in The City That Never Sleeps. Taking a road trip? The California coast is starkly distinct from Yellowstone National Park's otherworldly landscapes. But there's something most travellers will have in common regardless of where they venture, the need for unlimited internet throughout their journey – and for that, a prepaid USA eSIM certainly comes in handy.
If you're already in the final stages of planning your epic USA adventure – squeeze in Antelope Canyon, it was my absolute highlight – chances are you're starting to consider how to stay connected. Well, if you're thinking of saving a bit of cash by going offline on your USA travels, I'd urge you to reconsider – it was the biggest mistake I made on my first solo trip to the States.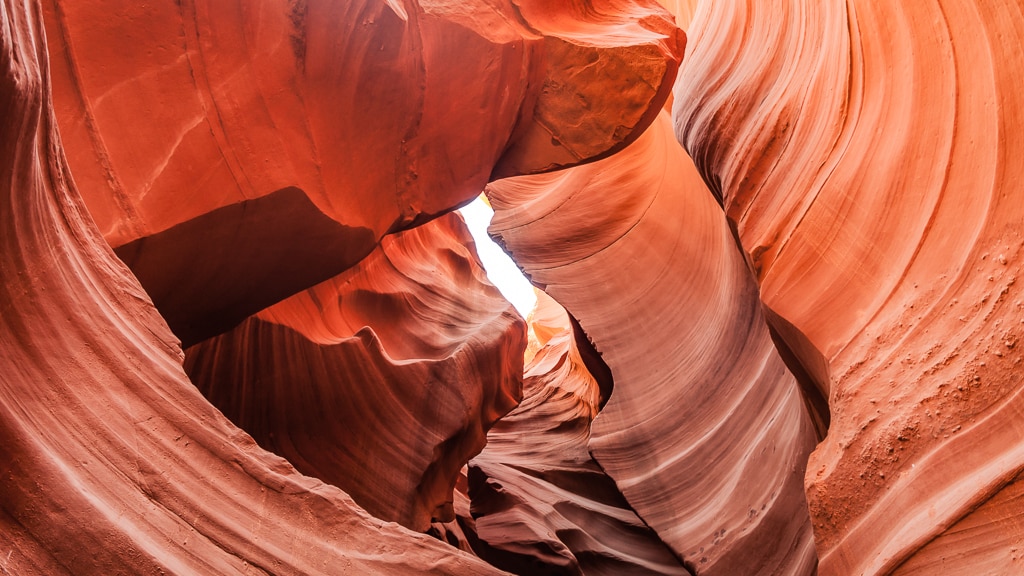 I'd assumed I could rely on free wifi in hotels, public transport, cafes and bars, and if I really needed it, go and buy a physical SIM card from a local supplier. Well, most of those assumptions were wrong. There was a severe lack of free and working wifi anywhere (why do hotels charge so much extra?) that shocked me compared to Europe. Connections on public transport (or even public transport itself) were limited, and when I finally resigned myself to buying a SIM card (hiking trail maps, directions, chats – it was needed), getting across Los Angeles to find a store was stressful.
Of course, I get that roaming charges are the worst, and hunting out a SIM card on arrival is a hassle, especially after a long flight. But thankfully, there is a much easier way: the Holafly unlimited USA eSIM. Especially when it can cost just a few dollars a day. Here's what you should know.
Get a 5% discount when you buy a Holafly eSIM USA with my code: DANFLYINGSOLO
What is an eSIM?
While the technology of eSIM cards has been around since 2016, it has only started to become more mainstream in recent years. Nowadays, some phone designers are even considering removing the physical SIM card slot entirely, expecting that eSIMs will become the tech standard in the future.
But what exactly is an eSIM?
Well, it's a virtual SIM (subscriber identity module) card that gives your device access to the internet by being installed — via a quick and easy process — rather than actually being placed inside the phone. Holafly has been in business since 2017, issuing these future-thinking eSIM cards, making them one of the first companies to bring this technology to the mainstream.
Differences between digital SIM cards vs physical SIM cards
Long gone are the fiddly days of swapping out SIM cards on arrival and leaving yourself disconnected from your usual at-home phone line because the major difference between an eSIM and your regular card is that this one is 100% virtual.
No packaging, no plastic waste, and no need to even go to a shop; the obvious benefit of this is the absolute ease of setting up the card before you even arrive. Think of it as a super helpful travel app rather than a typical physical card.
But of course, there are a few other differences when discussing what an eSIM is that you should know about.
Firstly, most digital prepaid SIM cards are data connection only, meaning that you will be unable to make standard voice calls. Secondly, you don't 'top up' or pay a monthly contract for your virtual SIM card but SIMply buy a new one as and when required.
Overall, an eSIM is a super convenient technology that allows your device to connect to an internet provider without needing to buy a physical SIM card. I absolutely love them, and sometimes, when my own data expires in Portugal (thanks to crappy limits and poor net neutrality laws), I purchase a Europe eSIM to bolster my data until the end of the month.
Advantages of Holafly USA eSIM (and a couple of cons)
There are many advantages to using not just a USA eSIM, but specifically one from Holafly, and with a score of 4.7/5 on TrustPilot, it's clear that many others agree.
Obvious advantages include those I've previously mentioned – ease of setup, no roaming charges, and no need to visit a physical store – but there are plenty more benefits too.
Holafly offers worldwide 24/7 support, meaning if you have any problems setting up or starting your new eSIM for America, they can be easily addressed. Other bonuses are no registration is needed, you can keep your original SIM card active for calls, and the environment wins due to no physical waste or plastic chips to throw away.
Holafly also uses the AT&T network (backed up by T-Mobile), so you know you'll have the same premium level of 4G/LTE cover as if you'd bought a physical SIM card without the time and hassle of getting a physical SIM card. Plus, you'll avoid plastic waste as the product is digital.
Then there are the very agreeable costs. For example, you'll pay less than $4 per day for unlimited internet on a one-week prepaid eSIM plan, which only decreases the longer your holiday is. On a 90-day plan, the daily cost will be as little as €1.20.
While the pros vastly outweigh the cons, there are a couple of disadvantages which you should be aware of in case these factors make a USA eSIM not suitable for you.
Firstly, you'll want to confirm your device is compatible (see below), as some older phones are not. Secondly, you should be aware that while some eSIM cards do offer some call or text functionality, the Holafly USAS eSIM is for unlimited data only, and lastly, it can't be used as a hotspot.
Get a 5% discount when you buy a Holafly eSIM USA with my code: DANFLYINGSOLO
Is a prepaid eSIM compatible with all devices?
Most modern devices (smartphones and tablets) are compatible with a USA eSIM, so if you've purchased your phone in the last few years, it's near-certain you'll have no problem using this more modern technology.
Still, it's worth checking on your particular device, and this handy eSIM compatibility guide breaks it down, no matter if you're using Android or IOS-powered systems.
Do you really need a data connection when travelling in the USA?
While travelling in the United States, you'll have a few options to stay connected, but if I'm honest, I didn't find them particularly great, and the further away from major cities I got, those choices become less and less.
Free and decent public wifi isn't as commonplace in the USA as in Europe. Also, I was shocked at the rates some hotels charge for using their wifi, and some of my budget motels didn't have a connection at all.
So while you might assume that all your buses, trains and accommodation will offer some level of connection, this might not be true. Likewise, if you're on a road trip (or remote hikes), having maps and GPS data will be a godsend.
Still, there are a couple of other options you can use, such as Pocket Wifi (I tried this in San Francisco, and it was annoying to carry, particularly when cycling) or, the obvious, getting a local SIM card. But if you want to skip all the hassle, then I truly believe eSIM cards are the way to go.
Get a 5% discount when you buy a Holafly eSIM USA with my code: DANFLYINGSOLO
How to buy and install a Holafly eSIM USA
If you're all set on going for an unlimited USA eSIM, it's time to purchase your package. Thankfully, this is a super easy and straightforward process to follow that will take around 60 seconds.
Firstly, head to the Holafly eSIM USA page and select for many days you require your connection. Remember, it doesn't activate on purchase, so that you can do this before your trip. Then, go through the payment process (use code danflyingsolo for a 5% discount if it isn't automatic).
After your purchase is complete, you'll receive an email confirming your new USA prepaid SIM card and detailing the instructions on how to set it up.
When you're ready to activate your prepaid eSIM USA (aka, the data will start, so do this just before flying as you'll need your own connection), you simply scan the QR code in the email (using another device) or follow the brief instruction for a manual setup. Once this is done and data roaming is turned on, you'll see Holafly working its virtual magic in your Mobile Data connection list, and you're all set. It's as straightforward as that!
Alternatively, Holafly now has a fantastic new app to manage your plan. Available as an eSIM app for iPhone or Android, you can easily manage and set up your prepaid plans in one place.
Final thoughts on the Holafly prepaid eSIM
Holafly's USA eSIM provides an easy and smart choice for prepaid unlimited data when you're travelling around the United States. You won't need to rely on wifi or roaming, and as you've seen, these virtual SIM cards are super easy to set up. But mostly, it's the convenience that makes eSIM cards such a welcome technology for travellers. The 24/7 support, environmental benefits, and reliable access to the AT&T network all being equally appreciated benefits.
So no matter whether you're hunting for the best prepaid unlimited USA eSIM, an eSIM for Europe, or even one for other countries such as Canada, Mexico, or Turkey, be sure to consider Holafly to make your journey to connectivity far more seamless as they can offer you coverage in more than 160 destinations around the world.
Get a 5% discount when you buy a Holafly eSIM USA with my code: DANFLYINGSOLO
https://www.danflyingsolo.com/wp-content/uploads/2023/06/USA-Los-Angeles-Hollywood-23-Edit.jpg
1152
2048
Daniel James Clarke
https://www.danflyingsolo.com/wp-content/uploads/2022/01/blogo-1w.png
Daniel James Clarke
2023-06-29 19:49:12
2023-06-29 20:13:21
How To Get Unlimited Data in the States in Seconds: Holafly USA eSIM