Portugal Coronavirus travel restrictions 2022
This website uses affiliate links which may earn a commission at no additional cost to you. As an Amazon Associate I earn from qualifying purchases.
Updated: 17th April 2022
After 318 updates and a lot of crazy changes along the way, this post is now retired and no longer being updated. With the mask mandate being dropped (except for care homes, hospitals, and on public transport) in mid-April, and day-to-day life *pretty much* being back to normal, there is no need for this article to be updated anymore..
I'm keeping it here as a reminder of some crazy years, and all the amazing people I've connected with, and helped plan their trips and even weddings (thank you to both the invites I got to attend for helping to plan them – cheers!) around the seemingly ever-changing rules. Hopefully, I don't have to resurrect this post again in the future.
-Anything beyond this point is OLD-
For the most up-to-date travel rules regarding covid, please go to the dedicated Visit Portugal page.
///////////////
///////////////
///////////////
///////////////
///////////////
It's a long article, as lots of rules depending on where you are coming from and lots of updates over the last weeks – just scroll past anything not of interest, or try and find the 'jump to' link in the contents table below.
This article has been live since May 2020, and I update it weekly or whenever a major announcement is made about Portugal coronavirus travel rules. Our lockdown has come to an end and things are nearly all open again, and I want to give you the best possible info around Portugal COVID rules for travel. I've tried to always put (source: link) in to the info I'm giving below, so you can see on official PT websites where I am getting my data from.
Please note, this is a fast-moving situation and the information provided below is done so in good faith at the time of writing. There are various sources linked out to throughout the article, and particularly at the bottom, however, DanFlyingSolo takes no responsibility for the information provided here and urges you to check all official sources for updates.
July – LOTS of new rules, 23:00h curfew and more restrictions in parts of the country…
8th July
Firstly, these are new rules for mainland Portugal (not Madeira and Azores who have their own governments) and only then to specific areas – although they do apply to many popular places to visit in the Algarve and Lisbon.
Secondly, I'm still trying to get my head around them myself, and then will add them here. What we are seeing is a whole host of new rules in the 'high risk' areas that we haven't seen before, and are confusing AF. For example, in the extremely high risk areas you will need a negative test or EU digital certificate to eat inside on a Friday/Saturday/Sunday but not on a weekday, but no test is required if you sit outside on the weekend… confusing right? On the plus side, this is replacing the early closing on the weekends of restaurants, so I guess doing a quick covid-test before sitting down is better than the restaurants being shut. The test/covid pass is also required for checkin in to hotels it seems in these areas. It seems that the rapid antigen tests can be done on arrival at the restaurant before entering, rather than needing to do one before going – this will start from Saturday 10th July. The restrictions on movement between Lisbon area and the rest of the country at weekends are also ending.
Anyhow, for now you can read the rules for the mainland here – https://covid19estamoson.gov.pt/ – see the list on the front page of the area of the country you are in, or want to visit, and then click the link below 'Regras que se aplicam a estes Concelhos" to see the rules currently in place. DO NOT rely on the EN version of the website in the top menu as it's out of date, but instead visit that page using a web-browser like Chrome which can auto-translate for you. I'll try to distill them here in the next day or two.
UK Travellers to MAINLAND (only) Portugal who aren't vaccinated now required to quarantine in Portugal
27th June
Very last minute and unexpected news has just been published by legal decree (here) and confirmed by the UK Gov in Portugal page (here) stating that from the 28th June, travellers from the UK who haven't received their 2nd dose of vaccine at least 14 days prior to travel will be required to quarantine in Portugal for 14 days on arrival. This is only for Mainland Portugal and NOT the island groups of Madeira or The Azores it seems, who will continue with their own rules for entry. Children under 18 are exempt from this rule (reported here BBC) if their parents/guardians are vaccinated, as Portugal recognises it's not possible/expected for minors to have the vaccine. For those who will now need to quarantine (and I assume this will be residents as tourists will cancel) you need to register with the border force for the quarantine location before travel on this form – it applies to arrivals by air, road and sea.
Confirmed: non essential travel (tourism) flights from the USA allowed as of today
15th June
Sliding in to an overnight decree (see here) is the news that many have been waiting for '5 – Permitir viagens não essenciais de e para os Estados Unidos da América' which states that non essential travel from the USA can resume as of today. There does not appear to be any clarification either that it is only to vaccinated travellers, however all arrivals from the USA (as per all other countries currently permitted to travel to Portugal) will require a negative test prior to their journey. This (strangely) hasn't really made the news yet, or even been published on VisitPortugal, but the USA Embassy has been updated to reflect this change (see here).
This decree will run until June 27th, as they are updated and re-issued every two weeks, so if travel is to resume to/from any other countries, we expect the next announcement to be on that date.
Tests for entry to mainland Portugal can now be antigen, as well as PCR
15th June
The test requirements to enter mainland Portugal for countries where non-essential travel is allowed (EU, UK & USA) have changed. PCR tests within 72-hours of travel remain a valid option to enter Portugal, but you now have the option of a rapid antigen test (TRAg) taken within 24-hours of travel – the antigen test must be of the standard approved by the EU (see list here). However, some airlines will only allow people to travel with PCRs it seems, so double check with your airline, and if you have a connecting flight through another country, keep in mind their rules also.
Lisbon restrictions
15th June
Currently Lisbon (as well as Braga) have not moved to the next level of re-opening, so in the capital closing times are still 22:30. We are a little worried here that as most new cases are in the city, we could even go backwards and see indoor dining close again, or other restrictions placed in the next week – but hopefully the case numbers stabalise in the city. However, something to keep in mind if you are planning to visit the capital in the near future.
Spain re-opening to tourism and road border confusion
8th June
The road border from Spain reopened May 1st 2021, and since then I crossed from the Algarve (PT) to Ayamonte (ES) and there were no controls or checks on the border – and the official statement is this: 'On land borders with Spain there are no restrictions on movement since 1 May.'
However, with Spain re-opening its external borders on the 7th June, as part of all their new rules for entry they published a law requiring a Negative test or vaccine certificate to enter Spain. This seems to have been very short lived, as Portugal's government were not impressed, and it seems that this rule is being scrapped as quickly as it was implemented (official decree update here). There is NO checks or test requirements to enter Portugal, beyond the normal random Schengen checks that have been in place forever – so if you are on one of the countries that can now fly to Spain, in theory there is no reason you can't then drive across to Portugal – just keep an eye on the situation incase Spain create anymore last minute changes.
More re-opening scheduled from June 14th – some regions won't have extended hours
8th June
Some more changes are expected (but as always, never guaranteed) from June 14th with further restrictions being relaxed. Keep in mind, there is a weekly review and a part of the country may have regional restrictions imposed or not move forward in the reopening plan, this is becoming very uncommon and only effects two (not very touristed) regions right now. However, it has been confirmed Lisbon City & Braga will stay with the current 22:30 closing hours, and not re-open later with the rest of the country on the 14th (report here).
The main change for tourists from the 14th will be the change of opening hours for restaurants and cafes (bars and nightclubs remain closed, however a lot of the 'bars' in Portugal are classed as cafes as they actually serve snacks. So, if all goes to plan, then these can open until midnight (last entry) and close at 1:00am. Cultural events and theatres can also stay open until midnight.
The law regarding masks being worn inside and outside on streets (when a distance of 2 metres can not be maintained) has been extended until mid-September, with fines continued. This is separate to the law regarding wearing masks when walking around the beach (for example arriving, going to the bar etc) as that will run all bathing season (summer) as the beaches get busier.
UK 'Amber List' now for Portugal
8th June
To everyone who has had their holiday plans, or trips to see family ruined – I'm super sorry. My parents were meant to visit in June, and I was going to come back to the UK for a wedding in July, and now everything is chaos again, So I truly understand the stress and upset you must be feeling. Anyhow, if you are here in Portugal, or planning a trip, here is a rough overview of the Amber situation
1. Already here – continue your holiday as planned…
Option Two – Continue your holiday as is, and still fly home later. I appreciate this will mean 10-days of isolation, but for some people I guess if they are working from home or have no plans, it might be a price they are willing to pay. In this case, as per the Amber list rules, you will need to isolate for 10 days at home, and take 2 tests (day 2 and day 8) rather than one test, so contact whoever you booked your testing packs with before travel and request the second test. You may want to check with your travel insurance what this means, and if the amber list change will effect your policy if you are already travelling
Option Three – Continue your holiday, but do 'test to release' on day five As above, continue your holiday, but opt to do the 'test to release scheme' on day five. You will still need to do the two tests mentioned, but can opt for an additional test, on day 5, which will cut your isolation short. Details on that test, and how to book it here.
2. You have an upcoming trip to Portugal in June and I'm not sure what to do?
Well – although the UK Gov have this amber list, and on the official list it says "You should not travel to amber list countries or territories." I don't think it is actually illegal too, rather just a recommendation from them – so you still could take your trip (although please don't quote me on this, it's just my interpretation and I'm in no place to give legal advice seen as I still can't quite believe they outlawed hugging for a period). What this means for insurance is another question too.
Take your holiday as planned – If you do still take your trip then you will need to do 10-days of isolation at home on your return, and take 2 tests (day 2 and day 8) when you get back. You could also opt to do the 'test to release scheme' on day five. You will still need to do the two tests mentioned, but can opt for an additional test, on day 5, which will cut your isolation short. Details on that test, and how to book it here. Double check with your insurance what this means, and if you are covered, as some policies might deem Amber list or government advice not to travel as a reason to invalidate your insurance. A company here specifically offers insurance packages with COVID in mind for countries that are advising against travel, I don't know much about them so do your own research on them – their website is here.
Change your holiday – you will need to check with your individual airlines/hotels etc regarding changes and refunds, as the UK gov by saying you shouldn't go to amber list countries, but not making it illegal, makes a messed up grey area of their own making when it comes to refund policies. I hope you are able to get your money back, or at least, re-schedule your trip.
I have an upcoming trip to Portugal after June 26th?
The green list is set to be reviewed every three weeks, so this would be around June 26th and there is a chance Portugal will go green again, although who knows – as it seems that the UK Gov are basically trying to put anyone off going on holiday, especially as this list didn't see countries like Malta who have on average less than 10 cases per day, and 64% of the population with 1 dose, and 43% of the population fully vaccinated – this alone just shows the list isn't been driven by science, but something else entirely. So, it's a gamble to see what will happen after the next review – I'm slowly loosing faith in the UK Gov ever wanting the travel industry to resume….
Re-opening to Schengen/EU countries for tourism
(Update May 31st – Cyprus, Lithuania & Sweden Removed from Quarantine List – VisitPortugal are still to update their website, but the Gov decree can be found here)
Tourism and non-essential travel resumed from some EU+EEA+Schengen countries (and the UK – see below) with a negative PCR test – from Monday 17th. Following a revision of the criteria this week, further countries (Cyprus, Lithuania and Sweden) were moved to the tourism list, making it a full pack for freedom of movement to Portugal from the EU again.
EU Countries with a higher incidence rate, above the threshold, are only allowed in for essential travel AND must isolate for 14-days on arrival, declaring themselves to SEF before travel (link). If your countries infection rate does increase, it may be put back on a restriction list at a later date.
Third countries announcement from the EU
(Update May 31st) – TL/DR: We still don't know firm dates
31st May – Portugal re-issued their travel restriction list, with the only changes being that Cyprus, Lithuania & Sweden were removed from the countries required to quarantine, no other changes for any other countries today, and last week it was only Israel which was added. Thus, the below still stands:
Situation now Currently nothing has changed yet relating to Portugal – thus for other countries the previous decree applies, stating all travel from other third countries (non EU/EEA) remains suspended except the short list below, except for essential travel such as EU citizens/residents to return home – PCRs for everyone who is on an essential travel trip from these countries, and 14-day isolation will also be required from India, Nepal, South America and Brazil.
The only exemptions to this list in Portugal, for who tourism travel is allowed, are the ones agreed at EU level – and most of these countries don't even have direct flights to Portugal so it means little. The countries are: Australia, China, South Korea, New Zealand, Ruanda, Singapore, Thailand, Hong Kong, Macau (+ UK – which is the only additional one Portugal has added to their list) – As mentioned, Israel has been added to the list at EU level, just waiting to see some clarification at Portugal level.
Reciprocity One thing to keep in-mind is that reciprocity is an important factor for the EU, and some countries, like the USA for example, still have restrictions in place for travellers coming in.
When will Portugal/EU Re-open The EU have reached an agreement on re-opening to further third countries, but the details are a little slim right now. It's important to note individual EU countries can choose their own rules (for example, I think Croatia have re-opened to USA travellers with some rules about pre-paying hotels, return flights etc) but it is expected that Portugal will stick with the EU list for any further re-openings, as they are the country in charge of the response this year.
We did get clarification about the criteria that will be used at EU level to decide what countries will be white-listed (such as variants, incidence rates) and they have relaxed the incidence rate a little too now. But, they also said that the decision for an individual country can also be changed due to a stronger performance in one area, such as a vaccine. There is not a final list announced yet, nor is there a date when it will come into play, so right now, we just need to patiently wait for this information and anything being reported in the USA media is speculation, however well informed it may be – as we have seen, things change quickly and peoples guess work has ended up making tourists loose a lot of money on trips they can't take. 21st May was touted as an update to the list, but we only got one state added, you can keep an eye here for EU announcements.
Portugals Travel Decree Every 15 days Portugal publishes a list of countries for which non-essential travel is now allowed into Portugal. The next one should come around 30th May-1st June, and although there is a tiny chance they may add more countries to that update, it is really very unlikely unless the EU list has been published by then. Luckily, they can update this decree any time, so if the EU rules change, it likely wouldn't be another 15 days before they release an update.
Vaccinations/PCR: The latest EU agreement has discussed allowing fully vaccinated travellers to enter the EU from certain countries, and also a change in incidence rate which is used to define the EU 'white list'. The EU Digital Green Pass which will be used to facilitate EU citizens who have been vaccinated to travel around will be tested throughout June, and launch on July 1st. Thus, I don't expect vaccinations to make a difference until at least then, as it would be strange for travel to be easier for non-EU citizens than actual residents, so a negative PCR test will remain until at least then. Please note all countries in the EU can still have their own rules over-ride these, so we will have to wait and see specifically what Portugal does.
Mask mandate extends to beaches with fines + Beach App
(Update May 19th)
Already, the law which requires masks to be worn in public, on streets and squares and anywhere else outside when you will not be more than two meters from another person has been extended until June – and will likely last throughout the summer. In Lisbon and cities this is most obvious, as walking around the use of masks is a legal requirement outside given the chance of passing people by – but honestly after a while you get used to it, just have some spare masks to change throughout the day if needed.
This law has now been extended to cover the beach access (and it is a law, not just a rule now, as the legislation has been published – decree source) – which unlike the UK press is excitedly making sound is a sudden change specifically for Brits – was announced weeks ago, and has now come into force as bathing season officially starts. It's also really not that much of a hassle. You wear it, walk to the beach, put your towel down (1.5 metres from anyone else) and relax without the mask, same with going swimming, obviously no masks. Want to go buy a drink or visit the kiosk – mask back on. So really it's just a few minutes of mask wearing, especially as running around the beach or playing sports isn't allowed.
The spot-fines (up to €100) for breaking this are now in effect, both for breaking the mask mandate, but also visiting an overcrowded beach.
For that, we have something which I think is genius and really hope stays – the Info Praia app (Apple | Android) – which will show you the status of a beach, Green (50%), Amber (-90%), Red (+90% = FULL – do not enter) and this is linked to the solar-powered counters and traffic light system already at the beach. Beyond covid, this is actually great as the app will show you all the beaches near you so you can discover new ones, pick somewhere less crowded, and also see the beach facilities – such as cafes, life guards etc.
Worried about tan-lines? Well, I've accidentally done a test for you with a full beach-day visit this week in 30degrees and can inform my pale British skin is red all over – my mask covered face not saved at all – so please, if you decide to visit another country this year just follow their rules – it's not a huge ask.
Mask medical exemptions: Last time I returned to the UK I noted you can self certify if you don't need to wear a mask, with something printed at home such as a badge (not sure exactly the method). In Portugal, this is not accepted, and exemptions here are accompanied by an actual letter from your doctor or other medial professional. That said, I don't think I've ever seen anyone in a supermarket or on a train for example here without a mask on, except maybe the occasional person who has a visor instead (again, these aren't very common here).
Some further reading from Portugal – Main article continues below…
Tests to fly back – costs and summary
Antigen tests are now being offered in some airports (source: Faro airport info – Lisbon Airport Info – Porto does have them it seems, but not confirmed on the website) at around €30, and there are loads of labs and clinics doing them around Portugal (I'll try to get together a list). I expect the airport labs to struggle to cope with a massive influx of travellers, at least to start, so it might be a safer bet to do it before heading home and not at the airport. While the UK Gov have said will accept a a few types of test to fly home (source: UK Gov) some airlines are only accepting PCR tests, so double check with your airline first. See further down for more details on labs and companies for your return tests.
Brexit reminder
Remember that Brexit has happened, so there are just a couple of new laws, such as passport validity, for travelling to the EU with a British passport (source: check on UKGov). Because of the extra checks and passport stamps on arrival for UK Passport holders + with the COVID test checks, it will be a slightly slower process than before, but be patient, Portugal is waiting for you on the other side :)
Current situation in Mainland Portugal – what is open and general rules
Please note, there has been an announcement that from the 14th June there will be further changes, such as 12pm closing of cafes serving drinks/restaurants (night clubs and drink only establishments stay closed). For now, this is a basic overview:
(source: https://covid19estamoson.gov.pt/)
The strict lockdown ended on 5th April, and we have now completed the re-opening stage for most of the country – Lisbon, Braga and Odemiera have slightly less free opening hours than those detailed below with 22:30 closing remaining in place
Social distancing rules in businesses and in general apply
Masks to be worn when accessing beaches (fines apply) see more above
Cafes and restaurant terraces are now able to open for outside dining, table size 10 person, and inside for tables for 6. Opening hours are until 00:00 for last entry, with closing at 01:00 seven days a week. Bars/Nightclubs/Drink-only places remain closed.
Museums, galleries, palaces and monuments may now re-open for visitors as well as cinemas and concerts etc.
All shops and shopping centres have re-opened and can trade until 9pm during the week, or 7pm on weekends and holidays. Alcohol can be purchased during all opening hours again.
Buses and trains have reduced capacity – Movement around the country is no longer restricted
Masks must be worn inside but also outside on any street where you can't stay 2 metres away from people – including on the beach this summer when moving around, it can come off when sat/laying or swimming. It was just announced spot fines will be issued for people not wearing masks, including when circulating around the beaches. In Lisbon and busy places, basically everyone wears them all the time, in quiet villages or nature when you won't go near people, they can come of.
Haircuts, manicures possible with prior booking
All sports and gyms are opening again
Road borders with Spain are open
D

ifferent rules may apply for Madeira & Azores depending on where you are coming from

– also curfew times are in place on some of the islands. You can see an island by island Azores breakdown here.
You can read more about this on the official website in Portuguese.
Some further reading from Portugal – Main article continues below…
The Islands – Madeira (vaccinated travellers + tests on arrival) and Azores
The islands have different rules in place depending on which island, ranging from curfews and early closing businesses, to fully open on some others. The Azores have pretty similar entry requirements to the mainland, but with additional tests for people staying more than a week.
Madeira are allowing vaccinated travellers in (meeting certain rules – type of vaccine, when the last dose was) and your NHS app certificate can be used as proof – you don't need a PCR test to go to Madeira in this case. They are also offering a free PCR on arrival, but you have to wait in your hotel room for 12-24 hours until the result comes through, with the risk being if it's positive you will be moved to a quarantine facility until you test negative.
Madeira are looking to offer a free test to every visitor though, either that can be taken on arrival (you would have to isolate and not leave your room until the results come through in 24-hours) or, interestingly, at the end of your trip before flying home if you don't use it on arrival – which would help cut some costs. This info came through on a press release from the tourism board to me today, but I'm waiting to see it in writing on a website I can link you too before guaranteeing it has actually launched.
Anyhow, you can check on the Madeira tourism page and also their 'Safe to discover' page and the Azores website for more specific details on the islands as they have autonomous governments so varying rules apply, and I'm not tracking them as closely as the mainland.
Online portal for registering for quarantine from 'high incidence countries'
The new portal for pre-registering before travel went live on the SEF website, aligning with the new rules that any one travelling from India, Brazil, South Africa (all of which are essential travel only) or any EU country with an incidence rate of 500/100,000 can only enter Portugal for essential travel and now needs to isolate for 14 days on arrival into Portugal in their residence or hotel if allowed. There are three different forms, depending if you arrive by air, land border, or sea – please keep in mind there are restrictions to each one of these, of who can enter and why.
You can complete the form online here: https://travel.sef.pt/Forms/Default.aspx
Will festivals happen in Portugal this summer?
Judging by the cancellation of AfroNation (wow did they hold off until the last minute) and the announcement that from the 14th outside events can only run with 'marked placings' and limited numbers from June 14th, it seems a safe bet there will be no major festivals or celebrations in Portugal this year.
Where to get a COVID test in Portugal to fly back to your home country
Airport testing has now been launched in some of them, though expect this to be busy and I'd say even chaotic to start with – to be safer, I would advise you to book a test not on the day of travel.
Check with your government/the country you are travelling too, the type of test you need – for example, here is the UK arrivals testing rules. Keep in mind that some airlines may have different rules for passengers – so while a rapid test might be approved by your Gov, the airline might require a PCR.
Labs in Portugal are really common and not just in major cities – as such, home-testing PCR tests have never been a thing here, so don't assume like in the UK you might have to travel a long way to get your test done. Antigen tests are usually around €20-30 and PCR tests are usually around €60-100.
Some testing centres allow you to book time slots online, others by phone or email. The list below is just some of them, but there are more companies and options, so a closer option might be found on Google.
In addition to the locations I've detailed below, The Azores government has a handy list of over 300+ labs all around Portugal that offer PCR tests (many will other antigen too) – so that might be a helpful for cross checking locations to labs – it can be found here
Faro & Algarve
Airport Testing has been set up at Faro Airport – details here
Germano de Sousa labs are available in 9 locations in the Algarve, including Faro (+351 289 170 552), Portimao (+351 282 424 051) and Albufeira (+351 289 892 040) – details here of their other locations
Unilabs have a drive through for PCR tests in Faro (online booking – website is in PT only) – details here
Joaquim Chaves (who I have used before) operate in this region with PCR and Anitgen but only list their main labs for online bookings here – but it's worth using Google Maps to see if there is one close to where you are staying and then calling that one to book
Lisbon & Around
Airport Testing has been set up at Lisbon Airport – details here
Germano de Sousa labs are available in lots of locations in and around Lisbon, including Lisbon Central (+351 800 209 498), Setubal (+351 911 071 244), Cascais (+351 800 203 186) and Coimbra (+351 239 159 008) – details on other Lisbon locations
Unilabs have a drive through for PCR tests in Lisbon & Setubal (online booking – website is in PT only) – details here
Joaquim Chaves (who I have used before) operate in this region with PCR and Anitgen but only list their main labs for online bookings here – but it's worth using Google Maps to see if there is one close to where you are staying and then calling that one to book
Alentejo
Germano de Sousa labs have a lab in Evora (+351 930 558 390) 892 040) – details here of their other locations
Porto & Northern Region
Airport Testing has been apparently set up at Porto Airport but I cant find online details yet – it is run by company Synlab
Germano de Sousa labs are available in in northern Portugal, including Porto (+351 930 570 152), Vila Nova de Gaia (+351 930 575 003) Braga (+351 253 267 210) and Guimarães (+351 253 035 510) – details here of their other Porto locations
Unilabs have a drive through for PCR tests in Porto & Braga (online booking – website is in PT only) – details here
Joaquim Chaves (who I have used before) operate in this region with PCR and Anitgen but only list their main labs for online bookings here – but it's worth using Google Maps to see if there is one close to where you are staying and then calling that one to book
Madeira Islands (and Porto Santo)
Airport Testing has been apparently set up at Madeira Airport but I cant find online details yet – it is run by company Synlab
Madeira tourism has published a list of labs on the island offering PCR tests – details here – and it looks like on that list Group HPA and Synlab offer antigen tests too
Azores Islands (nine islands in total)
Germano de Sousa labs have two locations on Sao Miguel Island – details here
Joaquim Chaves Labs have one – details here
Can't find firm details on the other islands just yet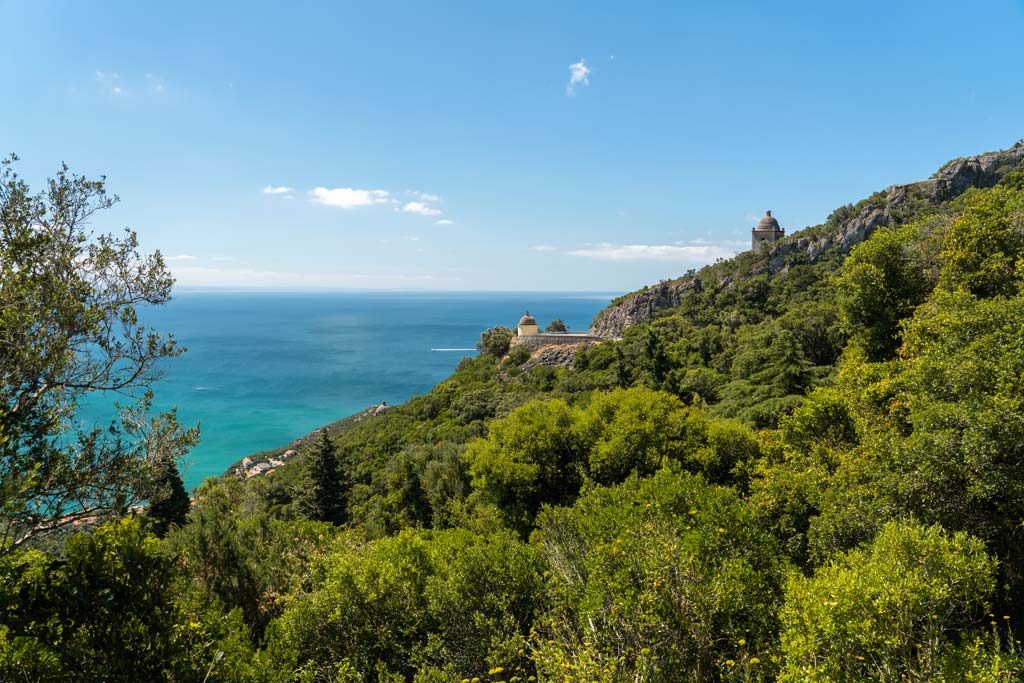 Madeira Trip Report – December 2020
My trip report from Madeira, when I visited in November and December, can now be found here.
Clean and Safe Portugal Initiative
Portugal introduced its own 'Clean and Safe' protocols very early on in the game, which also meant they were the first country to receive the 'Safe Travel' stamp by the World Tourism Council.
The Clean and Safe stamp and coronavirus protection rules in Portugal are covered in-depth on the Visit Portugal website which lists all the requirements for different types of business, and you'll see the stamp on a lot of businesses booking pages.
The stamp basically is given to any business that is meeting those defined health and safety requirements and COVID-19 precautions as defined by the Portuguese health authorities. Having travelled to many places now in the country, it does seem most places are following the rules this implies.
While there is a criteria to meet, and online training, especially focused on cleaning and hygiene to follow, businesses certify and then have inspections, randomly, afterwards to ensure the standard is met.
A website, dedicated to Clean and Safe has now been launched at https://portugalcleanandsafe.com/ where you, as a visitor, can search for a business, check they have the stamp and see the measures they have put in place.
Most importantly you as the visitor can leave a rating on if the business met the criteria for clean and safe. This helps to keep businesses accountable to their stamp, as poor ratings will see them removed, or re-inspected.
There looks like an option to search a map, and see local businesses who have the stamp is in testing right now too.
Portugal Health passport and dedicated COVID Portugal Insurance
Portugal has launched two products this year, specifically for visitors and providing coverage in relation to health and COVID-19.
The first is the Portugese Health Passport – you can read the details here but there are various packages of healthcare options available for you while here, in private hospitals and I believe this was actually developed for general health tourism not just COVID-19, but has become more well known due to the current situation.
There is also a dedicated Portugal Travel Insurance which includes COVID-19, which you can see more about here and might be worth considering if you don't have any Coronavirus cover with your usual insurer – I haven't looked into it much, so please do review if it's suitable for your needs before purchasing it. It does however seem to offer insurance even if your home country advises against travel, so for example the UK FCDO advice might be mitigated with these policies. As always, do your own homework and certainly have insurance travelling in these times.
Destination – Where to travel based on coronavirus restrictions in Portugal?
Honestly, for me I would be avoiding the big city break trips right now – the heat is out, masks are on, and if you want to rush around seeing sights it might be alot. If you want to take it slow, and don't mind masks, then go for it – it's quite amazing seeing the big cities not that busy and easily getting space on a Tram.
The rate of infection is low everywhere, so picking an area due to risk makes no difference.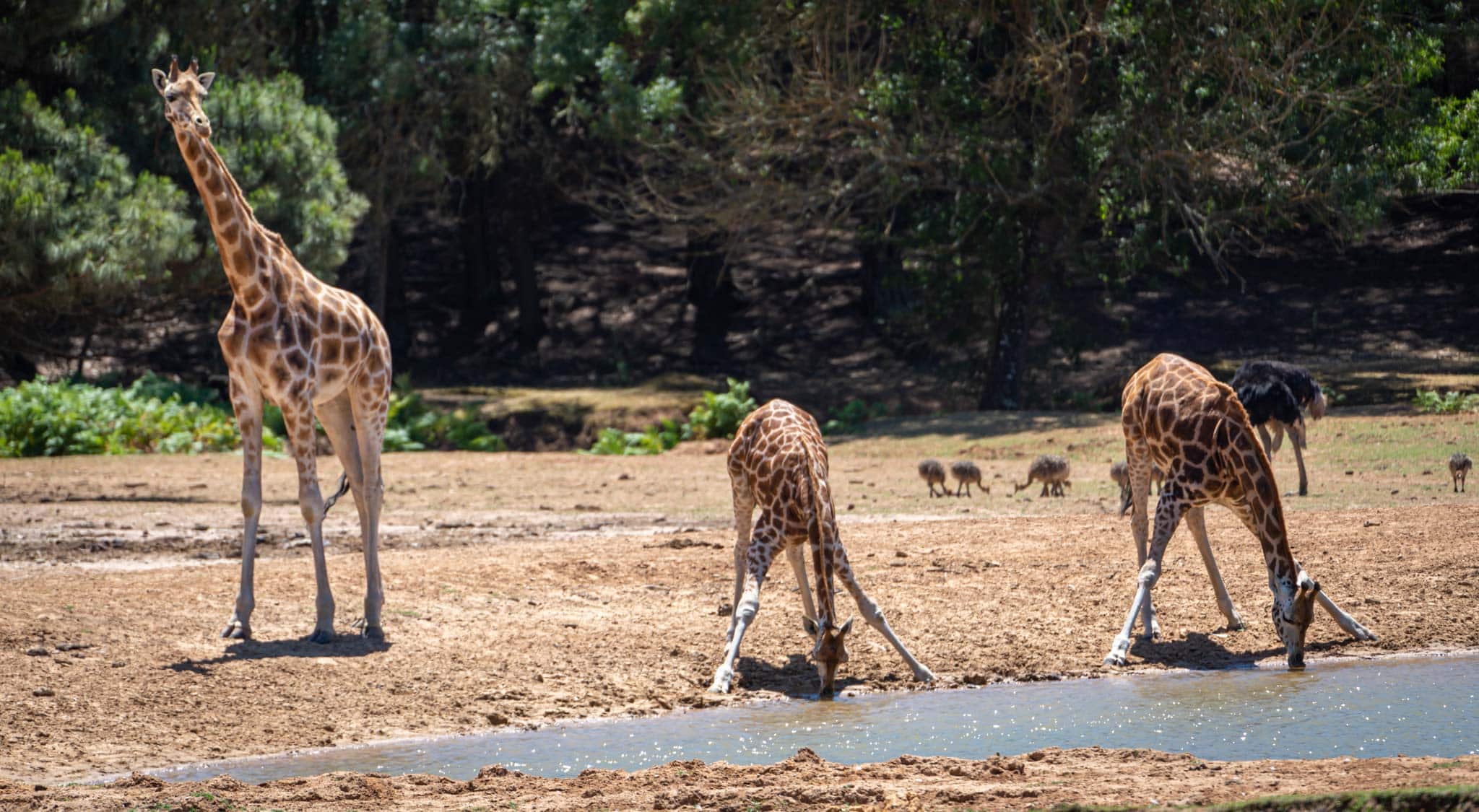 2020: Getting around – what are the public transport Coronavirus restrictions?
Cars – As I said above, road-trips and private car rentals are likely the best way to move around the country at the moment. If you are in the same household, i.e. travelling together, then you can have the car at full capacity. Supposedly masks are required, but I think this is more for if you are sharing a car with other people not in your household.
Taxis – are operating, with the front seat empty and a reduction of capacity in the back (assuming no middle seat use). There isn't much clarification on these, but both the taxis I've taken lately in the Algarve had screens between front and back, and the driver sanitised the handles when I left both inside and outside.
Buses /Coaches- On the main long distance bus network, powered by Rede Expressos – they are running services again, with a capacity reduction and some seats blocked out. When you book online, it will automatically allocate you a seat from the front to the back of the bus, however you can change your allocation. If you are travelling solo, you'll see there are some seats blocked out – as such, I personally always choose a seat towards the back, next to a blocked out seat, so I know I will be travelling with no one next to me. Sometimes, of course, these seat arrangements change if the vehicle has to be substituted.
Trains – For the trains, run by CP, these are still running, and they offer some Coronavirus precautions on their website although don't mention anything about a reduced capacity. Officially the latest from the government was all public transport operates at 2/3 of capacity, so unsure if the rule has been changed, or just not detailed on the CP website.
While on longer distance trains, where seat reservations have always been mandatory, there are some reports of commuters train, like the local lines into Lisbon, where social distancing is near impossible and crowds are forming. Even with all services running, there simply aren't enough extra trains to be put on to minimise this. Alternatives, like varying work hours, and bus routes, are now under consideration. For the most part, these train routes won't be used by tourists anyway, and if you are going to use one, say to visit Sintra or Cascais, simply avoid the main commuting hours.
Domestic Flights – My flight with Air Azores from Lisbon to Pico was very well managed, the crew did mask checks throughout the flight, de-boarding was done by row, and it was as best as a flight can be while wearing the masks which isn't comfy lets be honest. Please note, there are no requirements in Portugal to keep the middle seat empty but if you're gonna be a stuck on a flight with people I'm not sure what difference that makes. You are reliant on the air being circulated and going through the HEPA filters – which should do a good job of clearing any virus particles research has shown.
Masks – Please remember masks are needed on transport, and outside on stations and any busy streets now, but of course, there will always be some level of transmission risk in enclosed spaces regardless of what COVID-19 measures are put in place in Portugal or any country.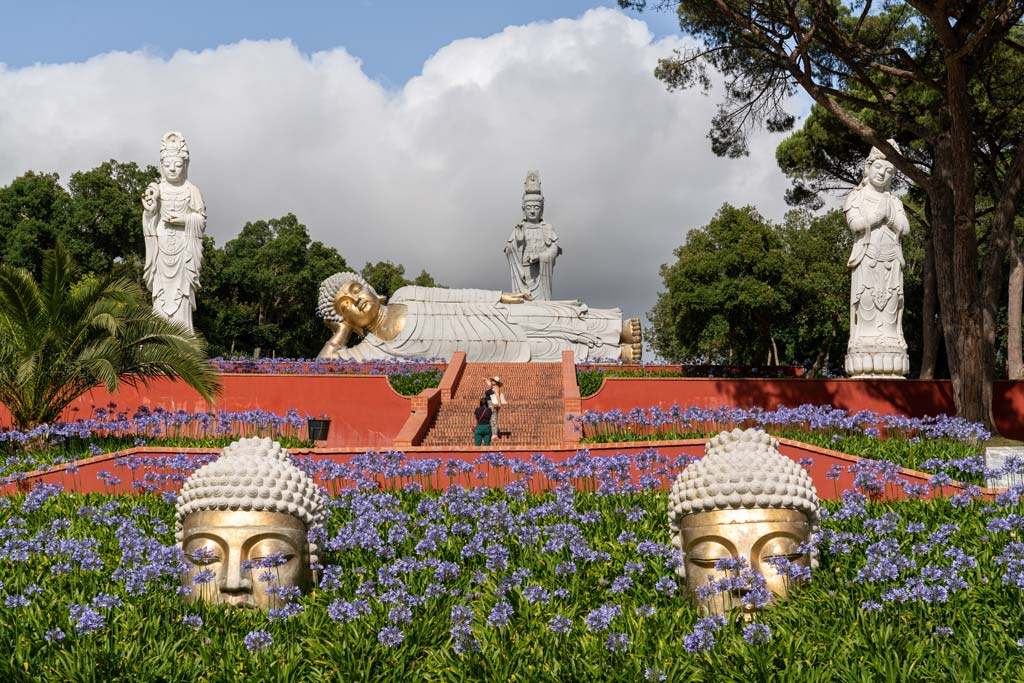 2020: Hotels, private rentals, camper van laws and guest-houses – whats the situation?
The Safe and Clean initiative mentioned above mainly applies to accommodation in my eyes, as this would be my biggest concern in terms of Coronavirus in Portugal, and limiting my contact. There is no rule on occupancy limits for hotels, but the other rules must be followed – below I've highlighted a few examples of places I've stayed – and what procedures were in place.
Wild camping and camper vans
This is important, as many people have decided to live the van-life this year to move around and avoid restrictions. In Portugal, wild camping by tent or camper-van is illegal. Yes, you may have seen people doing it all over social media, and that is because while it is illegal, it is generally tolerated and the police are unlikely to do anything unless a complaint is made.
In these strange times though, things are different. With the curfews and stay at home bans, if you are moving in a vehicle at a police checkpoint and can't show the accomodation details you are moving to, there will be fines and problems. Previously, in the last lockdown, most (found) wild campers got moved to official camp sites where they weren't allowed to leave or circulate. So, with potential lockdowns on the horizon again, please keep this in mind – also incase road borders close between countries.
If you haven't booked with AirBnB before, you can get up to €40 off your first booking: by using my referral link here.
For sure, this year Airbnb and villa rentals will be popular, as people will want to have more private spaces. I've stayed in different types of properties in the past month and will give my experience below.
Hotel: SANA Sesimbra – This hotel is perhaps the best advert for the Clean and Safe system I've seen so far, and I was really impressed with the COVID-19 precautions that have been implement, and I'm sure most upscale hotels in Portugal will be doing something similar, especially as SANA are a chain with a few great places to stay in the county. A few things to note:
– Temperature checks were taken at check-in and daily at breakfast
– Timeslots needed to be booked for the swimming pool, and breakfast, to ensure the people limits (it was actually nice to have my 30 minutes with a private pool)
– Dining spaces were spread out by the rules, and the hotel buffet breakfast was replaced by a counter service type thing – I've seen many hotels advertising breakfast in the room included too. Staff were mainly behind plastic shielding walls, such as at reception.
– There were sanitiser stations everywhere, and staff seemed to be constantly cleaning
– Some changes in the room, such as a seal on the door placed by the cleaning team who do the sanitising, which should only be broken by the guest checking in. TV remotes were in covers, so they could easily be sanitised, some robes and slippers were removed to reduce the number of materials in the room to sanitise.
Guest House: Casa S. Thiago do Castelo – Obidos is usually teaming with tourists, but it was very quiet when I stayed last week. How would a smaller, non-chain business follow the rules? Well, for the most part, it was very similar to above, masks, sanitising on entry, breakfast times had to be booked as the dining room is small, so only two groups at a time, we also completed a form the night before so instead of the normal buffer, items were placed on our table.
Private Home: Monsaraz, Alentejo – This was the first place I stayed after Portugal relaxed the coronavirus restrictions in May, and our host was there to greet us with a sanitiser, both for our hands-on entry, but with a spray ready to re-clean any surfaces we asked him to do, and wipe down handles and switches he touched. I did notice the bin in the bathroom had something at the bottom of it though, and while private rentals seem the most appealing as you get your own space, be mindful that in larger hotels and guesthouses with dedicated cleaning teams, they are likely doing a more in-depth job than your average rental host, so you might want to do a bit of disinfecting yourself on arrival.
If you have a communal swimming pool in an apartment complex, the rules state that precautions and capacity levels must be managed, although I'm not too sure what this looks like in reality as they don't usually have lifeguards. People I've asked that rent these places also don't really know, so you'll have to take your own precautions for the most part I think.
Luckily, there are plenty of unique, remote and cool AirBnB options in Portugal – I think my next trip will be to stay in this awesome converted Windmill in Alentejo!
All-inclusive options: I've stayed at one all inclusive on Porto Santo island (part of Madeira) and while I didn't personally take all inclusive, there were maybe 8 other groups there who all seemed to. It worked like breakfast buffets do now, you don't help yourself, but the server behind the counter serves up the dishes for you and everything else like drinks is done by table service.
Hostels: When it comes to hostels, honestly I'm not sure about the situation in the mainland. In Madeira hostel dorms can have occupancy up to 50%. I did have a brief look in Lisbon online, and it seemed most were renting the rooms privately, rather than as dorms, but I can't find official clarification on this – will try and update in due course. Personally, I would not want to stay in a dorm room right now, especially as there are many affordable accommodation options in Portugal currently.
2020: Tourism attractions – are they open?
Most main tourism attractions are now open again, with the usual social distancing and mask-wearing – however the hours are reduced and defined by curfews etc.
Some of the religious attractions, particularly convents which have residents living in them are closed, I found on my recent trip.
Smaller regional attractions were also closed in the Alentejo when I drove through, as were some in central Portugal in my most recent trip last week. Some attractions are also free currently, to limit human interaction and the exchange of cash, as card payments are now preferred, but in Portugal aren't always accepted.
Other resources / links / official websites to keep an eye on…
Here are the places I'm mainly taking my information from, and the news I follow locally. Of course, if you have any questions, please leave them in the comments, and I will reply, and update them into the post.
List of each municipality and the current restrictions (updated every two weeks): https://covid19estamoson.gov.pt/
Clean and Safe website hub: https://portugalcleanandsafe.com/
A handy website with various languages which offers translations of latest rules and decrees:
https://www.safecommunitiesportugal.com/
Current Mainland Portugal coronavirus restrictions for tourists: https://www.visitportugal.com/en/node/421175
Madeira: http://www.visitmadeira.pt/en-gb/useful-info/corona-virus-(covid-19)/information-to-visitors-(covid-19)
Azores: https://covid19.azores.gov.pt/?page_id=5532
Portugal coronavirus airport information:
https://www.ana.pt/en/passenger-guide/what-you-need-to-know/covid-19
Bus coronavirus information
https://www.rede-expressos.pt/en/information
Health service official website with a daily report:
https://covid19.min-saude.pt/
https://www.danflyingsolo.com/wp-content/uploads/2020/06/Obidos-Central-Portugal-119-c-Daniel-Clarke.jpg
1190
2048
Daniel James Clarke
https://www.danflyingsolo.com/wp-content/uploads/2022/01/blogo-1w.png
Daniel James Clarke
2022-04-17 01:01:00
2023-03-03 10:35:19
Portugal Coronavirus travel restrictions 2022