The best of South West England in 3 Days with Rabbies Tours
Updated: 4th April 2018
This website uses affiliate links which may earn a commission for purchases made at no additional cost to you.
PRODUCED IN PARTNERSHIP WITH RABBIES TOURS
I might be biased as I'm south-west born and bred, but if you are looking for the most beautiful part of England, then this could well be it.
From the intricate architecture of Roman baths to the 150 million years of history and dinosaur fossils along the Jurassic coast, we even have some bright blue beaches here to take a dip. You can get some of the best in British here, fish and chips on the beach, small market towns with red phone boxes and free-roaming ponies all feature, but shockingly most tourists to the UK tick off London and fail to venture any further south.
Why? Well, even as a Brit there a few reasons it took me so long to tour my own country: costs, crowds and transport, but these can be quickly addressed. To avoid the crowds and cut your costs visit in the off-season. As a general rule, avoid significant school holidays such as Easter and Christmas and the summer holidays when domestic camping trips down south are in abundance. I've got a few more reasons to visit England in the off-season here.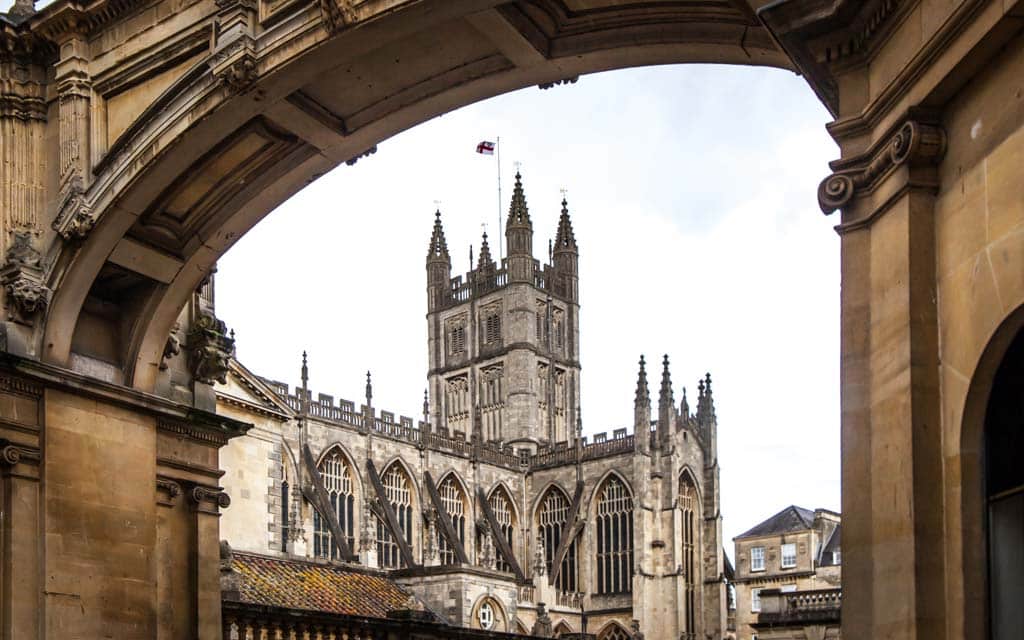 Transport is still a hassle in England, especially if you don't drive/hate car-parking charges/don't want to tackle the dirt tracks of Dartmoor or one-way streets of small towns. Local bus connections are limited, and long distance rains can cost a fortune if not booked in advance and the main bus routes don't allow you to jump out at every photo opportunity. This is why I joined a Rabbies tour.
For about the same price as using public transport, you can let someone else do the driving and manage the logistics, leaving you to enjoy the postcard views from the window with plenty of stops at points of interest on the way. Another thing I love about Rabbies tours is you are just paying for the transport and driver/guide which leaves a lot more flexibility on activities and costs for your trip. They organised my accommodation (a cute B&B in Exter), but if you would rather arrange your own, whether it's 5* luxury or a cheap backpackers, you are entirely in control. Likewise, I wasn't keen on seeing all the tourist attractions with hefty ticket prices, so this extra freedom meant I could spend more time photographing landmarks than coughing-up to go inside them.
There are plenty of companies in the UK offering tours but lots of them use huge coaches, Rabbies small, 16-seat Mercedes buses mean they can still tackle those one-way streets and get to the remote spots that we seem to love in Britain. Starting and returning to London Victoria, this was a super easy way to explore on their three-day best of south-west England tour.
So where did our trusty guide Kevin take us to?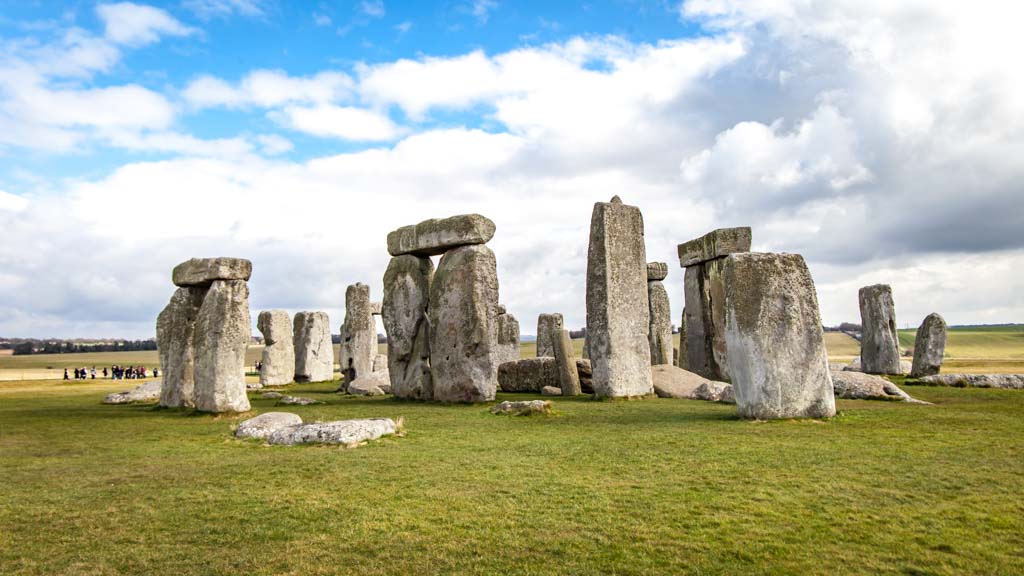 Stonehenge
Our first stop outside of London is Stonehenge, around a two-hour drive. The one thing that bugs me about many of the English Heritage sights in the UK is the insane costs; a standard ticket will set you back £17.50 which, when you think about all the grand museums in London which are 'free' the price to see a bunch of old stones suddenly seems madness.
But, they aren't just old stones, although their weathered exterior would have you think otherwise. This pre-historic monument is still one England's greatest mysteries. This ring of upright stones are surrounded by burial mounds and are the star of the surrounding Neolithic monuments. Officials believe construction of Stonehenge took place around 2000-3000 BC and how these 25-ton stones were placed in the pattern is still a warranted question. The myths and mysteries surrounding a time period where no written records exist coupled with the sheer history are what makes this such a popular tourist attraction, the on-site mock-up homes of the time and education centre offer an insight into what life could have been like in Britain those 5000 years ago.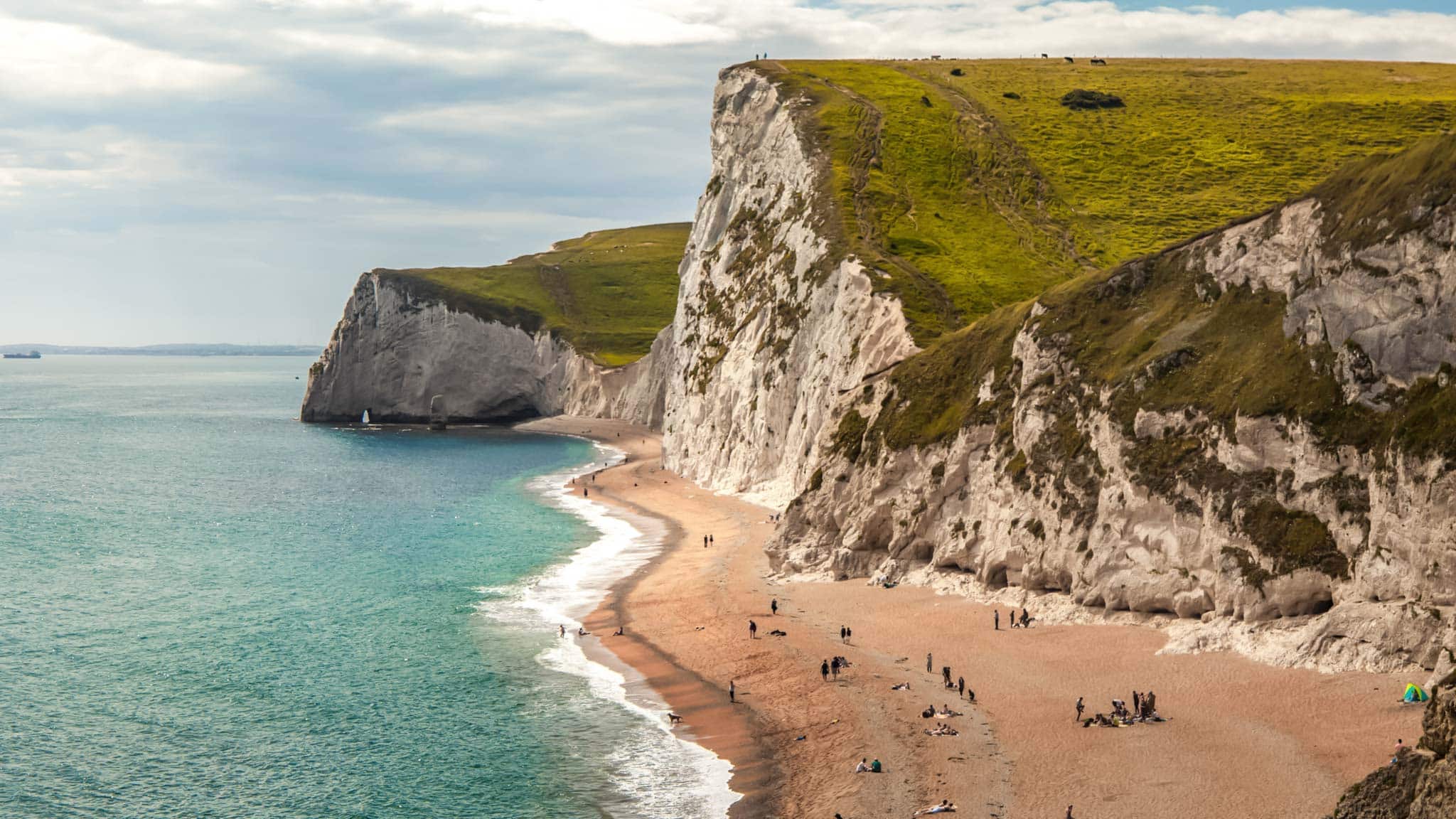 Jurrasic Coast
Hands down my favourite place in the UK (and only half an hour from where I was born), the Jurassic coast is a mix of rugged cliff faces containing dinosaur fossils, clear blue waters with sandy beaches (no lie) and charming villages serving up the catch of the day.
On our Rabbies tour, we stopped at two of the most famous parts of the coastline, Lulworth Cove and Durdle Door.
Lulworth Cove is a picturesque village, with old stone pubs, ice-cream stands, bucket and spade combos hanging from shops and the cove itself, a near perfect circular bar of lapping water on pebbles.
Durdle Door, which sits next to beautiful Man O'War beach is a large rocky opening within the ocean, and sadly it's predicted it could fall within the next century. Take a close up look at the rocks along the coastline, and there is a fair chance you'll find a fossil dating back to pre-historic times.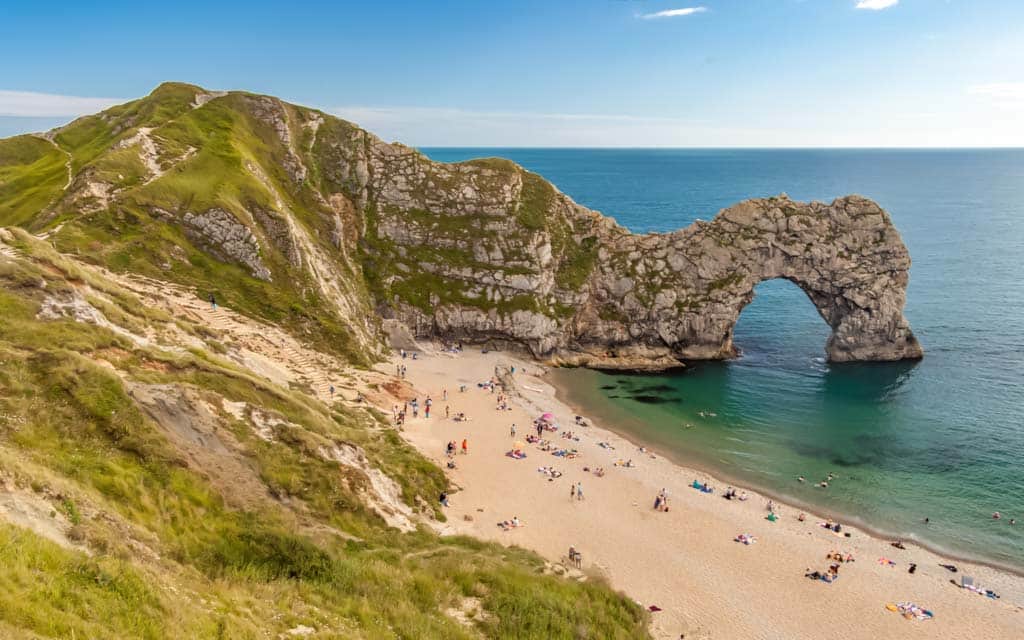 Exeter
Our home-base for the two nights of our Rabbies tour was Exeter, one of many Roman-era cities we have in the south-west of England. It now has a strong university presence which has kept the shop and bars on the high-street unlike many UK towns which are slowly, and sadly, boarding up.
Walking the streets of Exeter will give you an idea of its history, but the area surrounding the Cathedral was my favourite part. White-wood fronted tea-houses, wonky ornate buildings and of course the Cathedral itself.
Standard entry to the Cathedral is £7.50, and I thought it was a worthy investment. The ornate decoration of the stain-glass windows and high ceilings make for a rather formidable experience, especially if someone is playing the organ while you are there.
If you are looking for a bite to eat or a pint there are a few cool pubs in the area. Mill on the Exe serves up a mean fish and chips and is a converted mill along the cities river, wood panelling and an outside deck on the river makes for a decent English pub. A little out of town, and now annoyingly a Wetherspoons (a pretty basic British pub-chain) is The Imperial, but it's worth shining in got a cheap beer and to see the impressive architecture of this converted hotel, especially the barrel-vaulted and curved shape of the conservatory space.
There is a range of backpackers, hotels and B&B's in Exeter and as I said before, you can either book your own or have the team at Rabbies take care of arrangements for you. I stayed at The Telstar B&B which had well kept, en-suite rooms including a huge breakfast selection and comfy lounge area from £40pn.
Dartmoor National Park
After getting lucky with the weather, that British rain caught up with us as we headed to Dartmoor National Park. Unlike most NP around the world, a fair few of ours in south-west England are moorlands, meaning they are relatively flat or climb gradually, rather than imposing mountains. Neolithic tombs, neglected farmhouses and medieval bridges litter the park, and the free-roaming Dartmoor ponies wander around with their sleek mains of hair.
We spent a couple of hours in the park, photographing ponies, wandering over bridges and looking for small waterfalls against the mossy backdrop. I'd happily spend a few days in The Peak or Lake District, but for Dartmoor a few hours was plenty.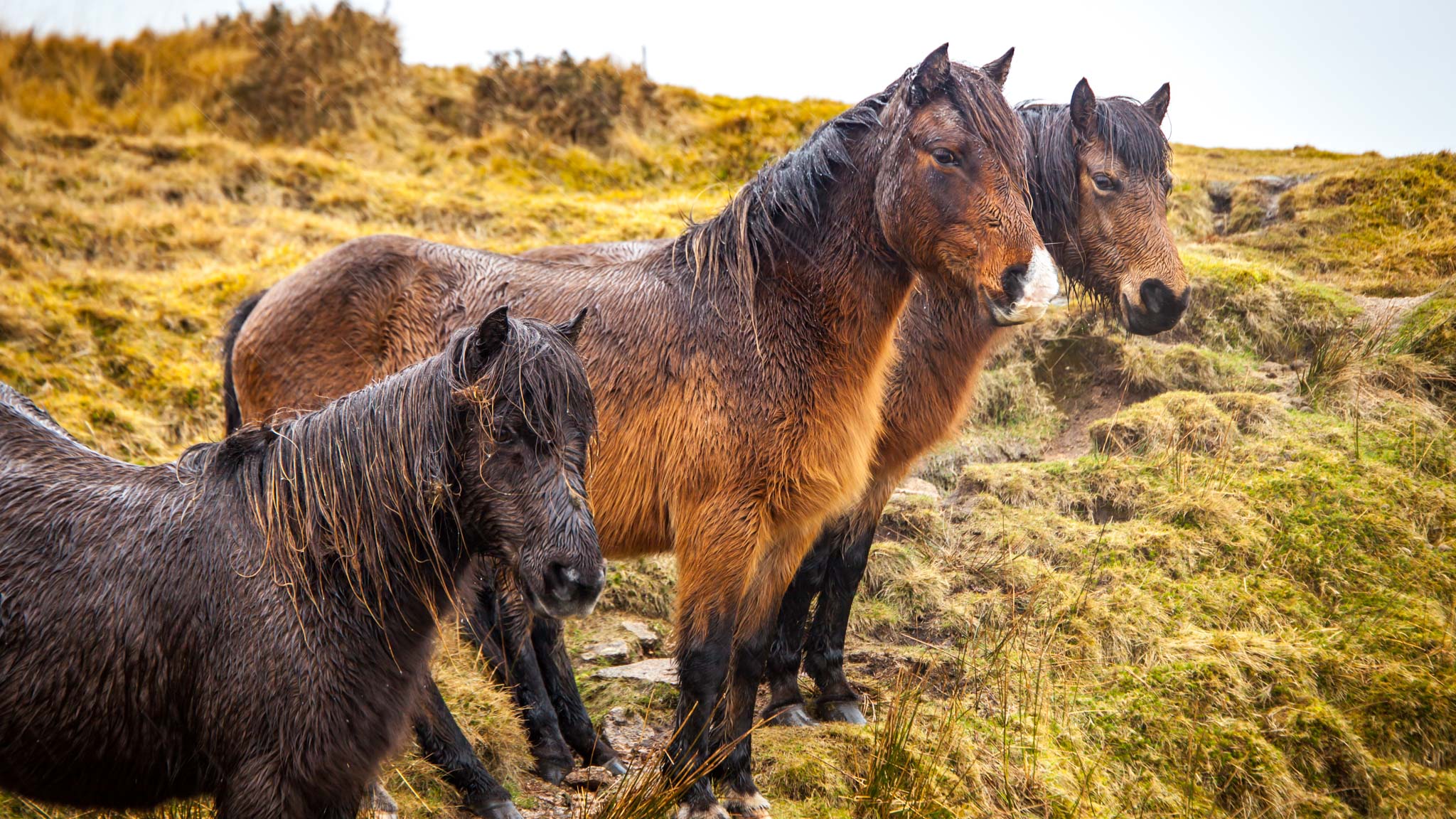 Tavistock
On the edge of Dartmoor National Park, crossing into Devon, Tavistock is a small and ancient town and served as a lunch stop for the day. Most of our older towns and cities are named after the rivers which run through them and here, Tavy, is no exception. It's been running a market since 1105 and clings onto that market-town connection until this day.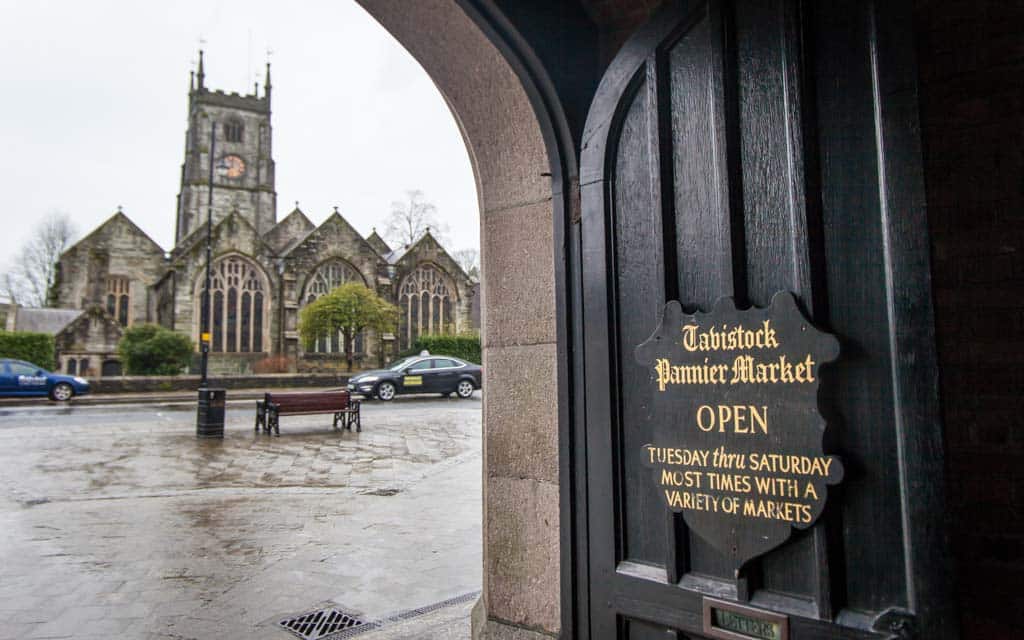 Glastonbury
If you've heard of Glastonbury before then you are likely going to relate it to muddy fields, music raves and hippy tents that you have seen on TV. While the festival that shares the name is undoubtedly a big deal, Glastonbury town is a rather chilled out affair.
Glastonbury Abbey, now in disrepair thanks to Henry 8th decision to destroy the Catholic Church so he could get divorced (yep, that is basically how the Church of England came to be). It still shows its grandeur from what remains while Glastonbury Tor, a hilltop walk allows for magnificent views across the green English countryside.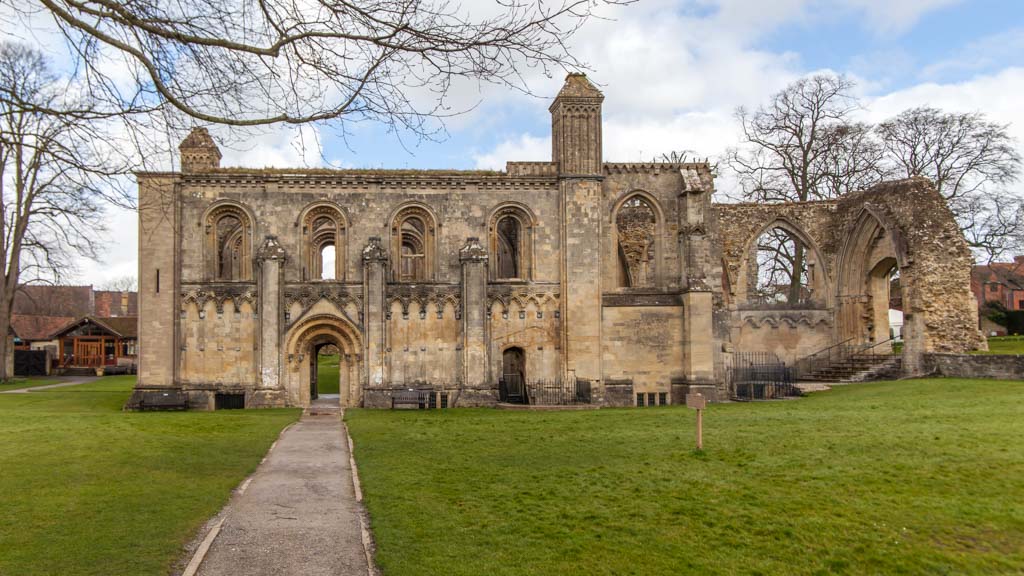 The high-street itself is one of the most unique you'll find in England. Often compared to Diagon Alley from Harry Potter thanks to its small cobbled streets complete with jewels, potions and herbal stores, it's a real alternative village where almond-milk lattes are the standard and organic, raw food is a given. My parents told me 'it was an awesome hippy town in the 80s' and it seemed to me not much had changed.
Bath
This was my first visit to Bath, and I fell in love instantly. I've always wondered where I would make a base if I moved back to the UK and this could well be it.
The honey-coloured stone that covers most of the town, the small traditional shop signs and the independent stores lining the little streets make this a real hidden gem.
The main draw is the Roman baths which are now converted into a museum. Entree fees will set you back £16.50 which seems a fair price given the work involved to keep this vast place in check. The museum and audio-guide are educational and the baths themselves very well maintained.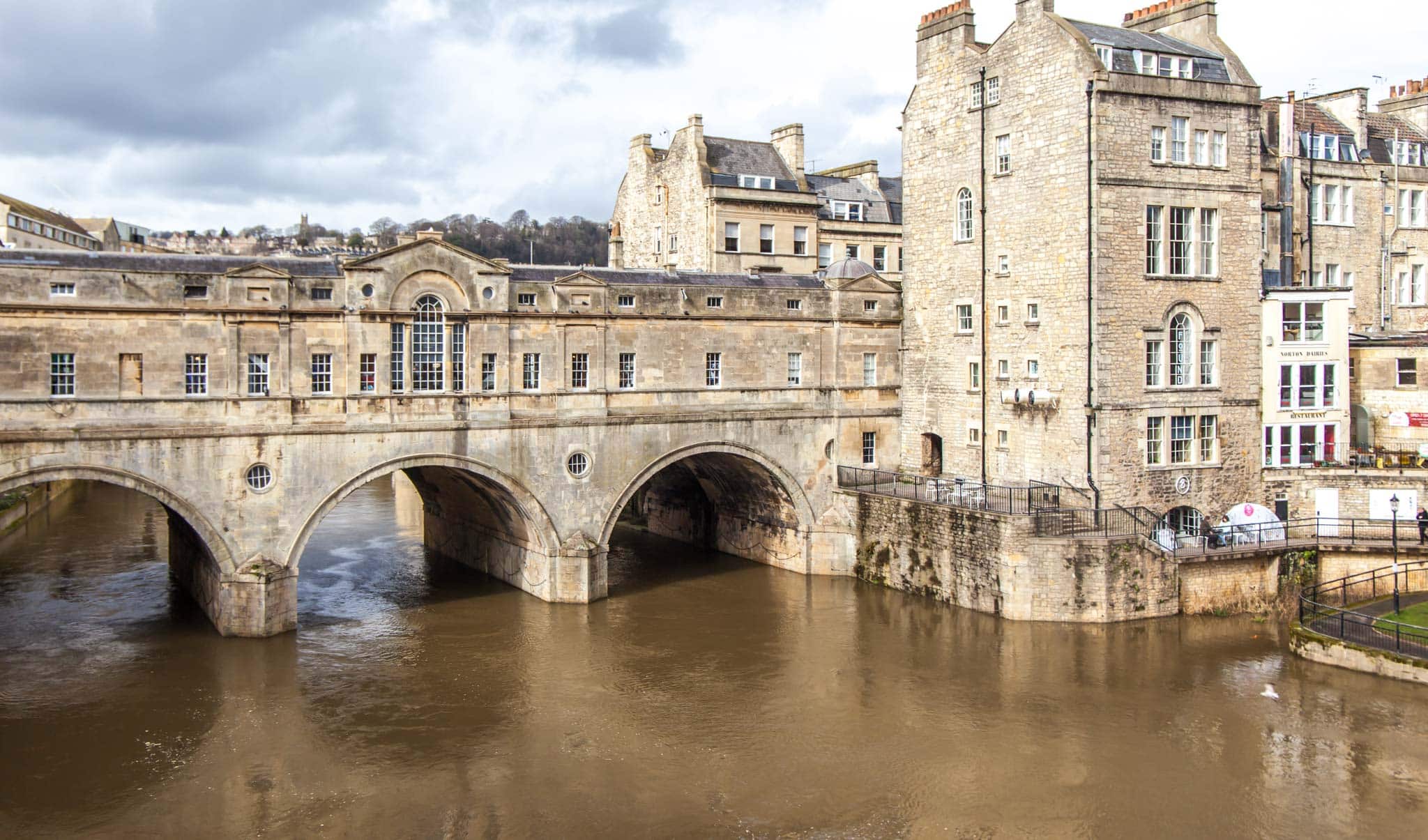 Bath Abbey is even grandeur than Exeter and operates on a donation system rather than an entry ticket. The enormous fan-vaulted ceiling above the long stained-glass window is breathtaking, and it is perhaps one of the most striking buildings I've seen in England. If you want a sweeping view of the city, a paid-ticket will allow you access to the tower to look down on the city below.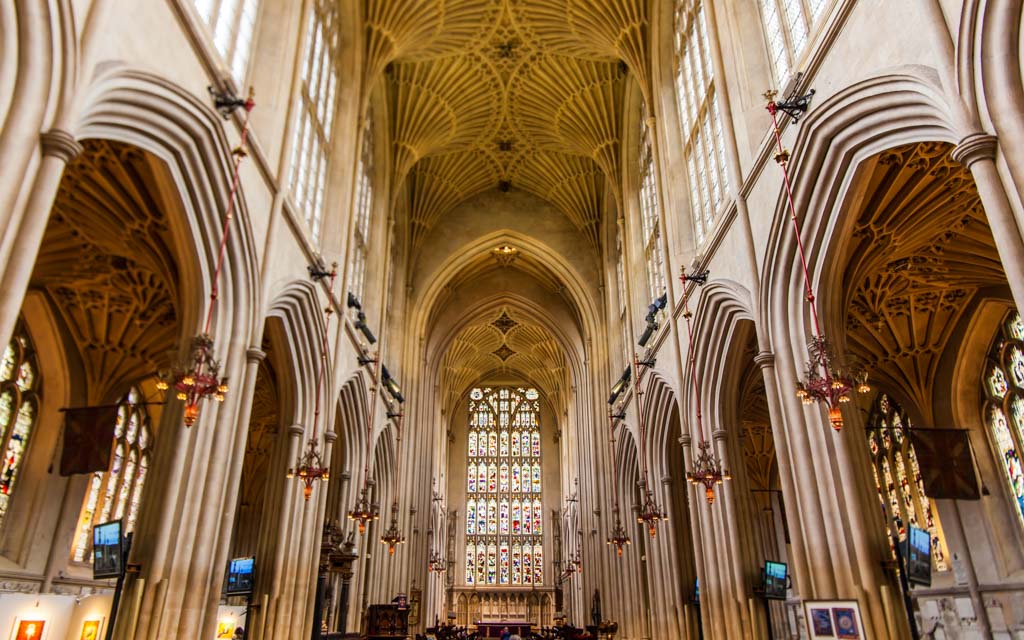 With street performers and classical musicians usually around in the squares, grab a picnic lunch and just enjoy the old-world vibes, people watching and grandeur of Bath around you.
From Bath it's about a three-hour drive back to London, allowing for the increased traffic early evening.
I'm a bit ashamed that it has taken me thirty years to explore some of the most famous spots in England, but I'm glad I finally got round to it. I found the pace of the Rabbies tour to be near-perfect, though maybe slightly longer in Bath would have been ideal. Whenever I've tried to do England by public transport before I've found myself stuck in small towns for hours longer than I needed waiting for the next bus to roll in.
Rabbies three-day tour of South-West England starts from £139 for transport/driver/guide and accommodation can either be arranged by yourself or through them. They also offer various tours or different lengths across the UK from multiple starting points.
https://www.danflyingsolo.com/wp-content/uploads/2018/03/BathEngland.jpg
1365
2048
Daniel James (Dan Flying Solo)
https://www.danflyingsolo.com/wp-content/uploads/2022/01/blogo-1-1030x189.png
Daniel James (Dan Flying Solo)
2018-04-04 11:32:44
2021-03-25 14:22:13
The best of South West England in 3 Days with Rabbies Tours